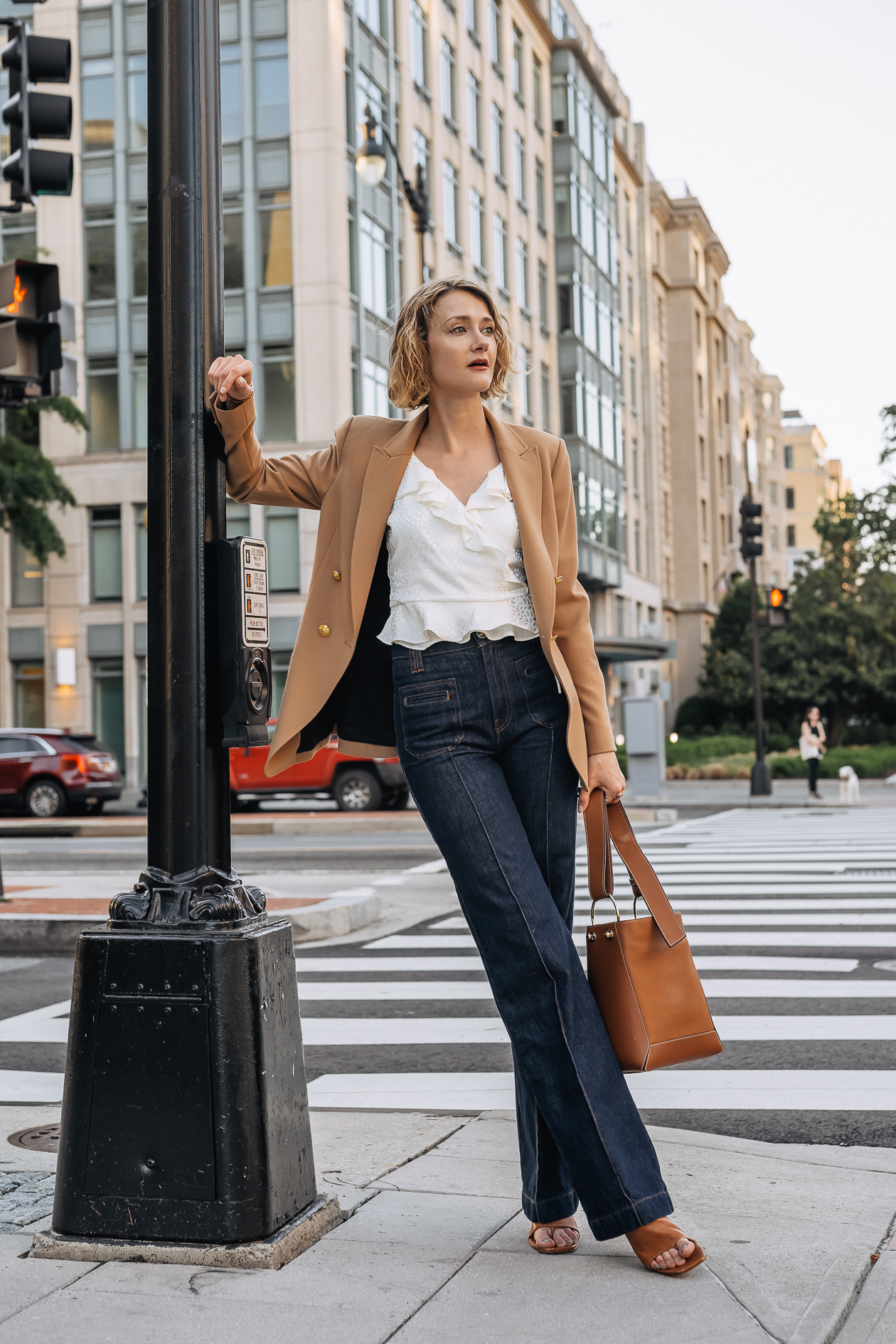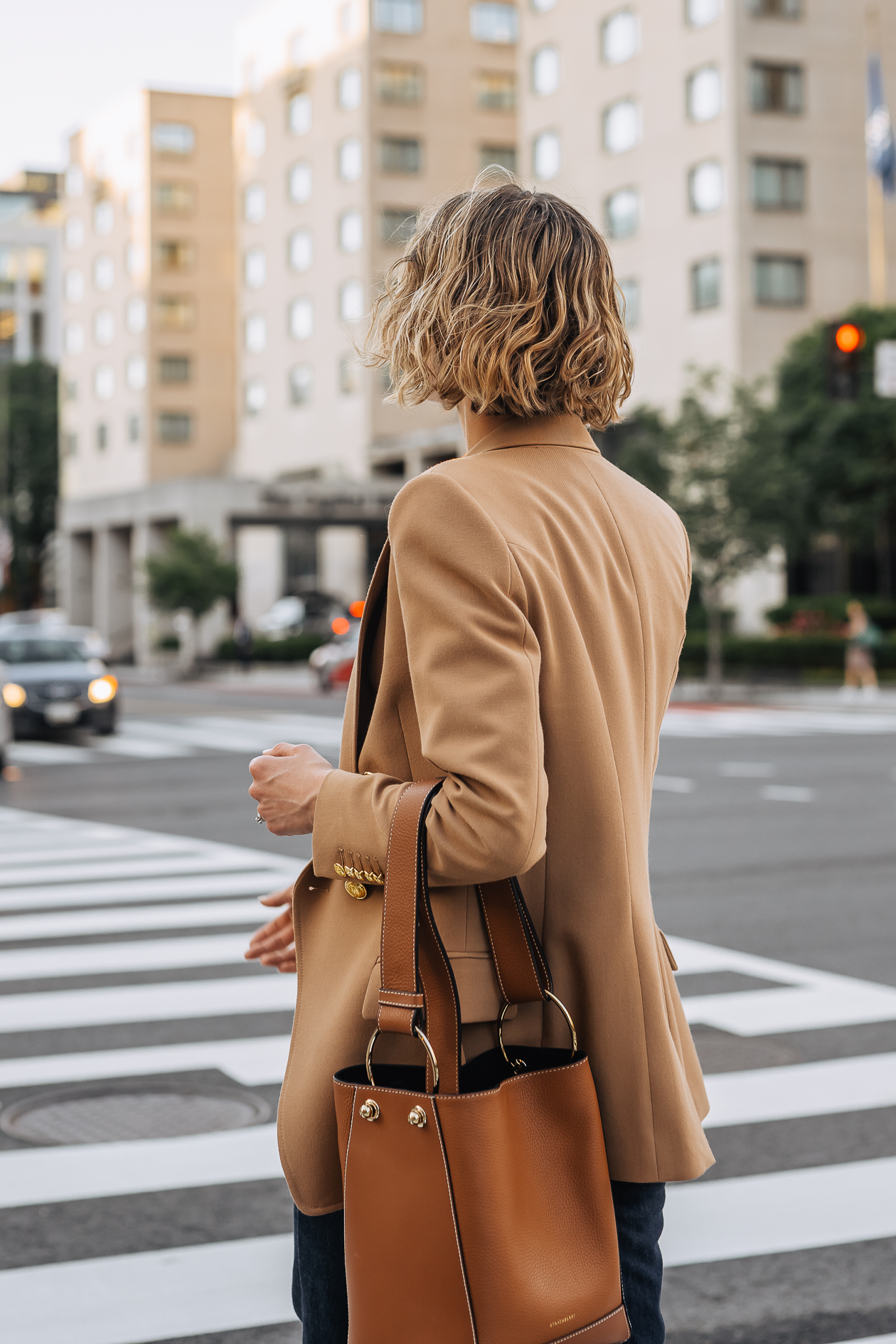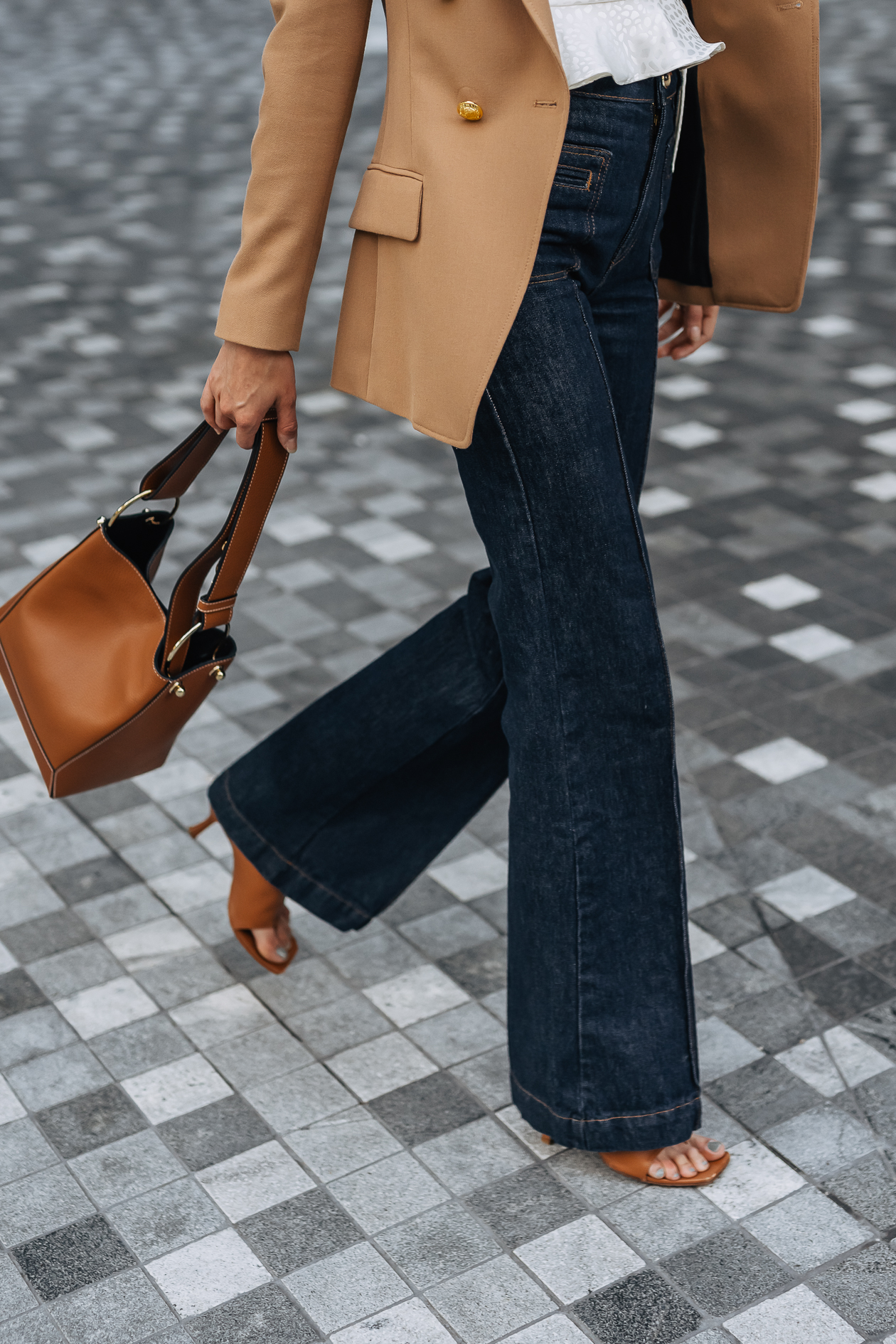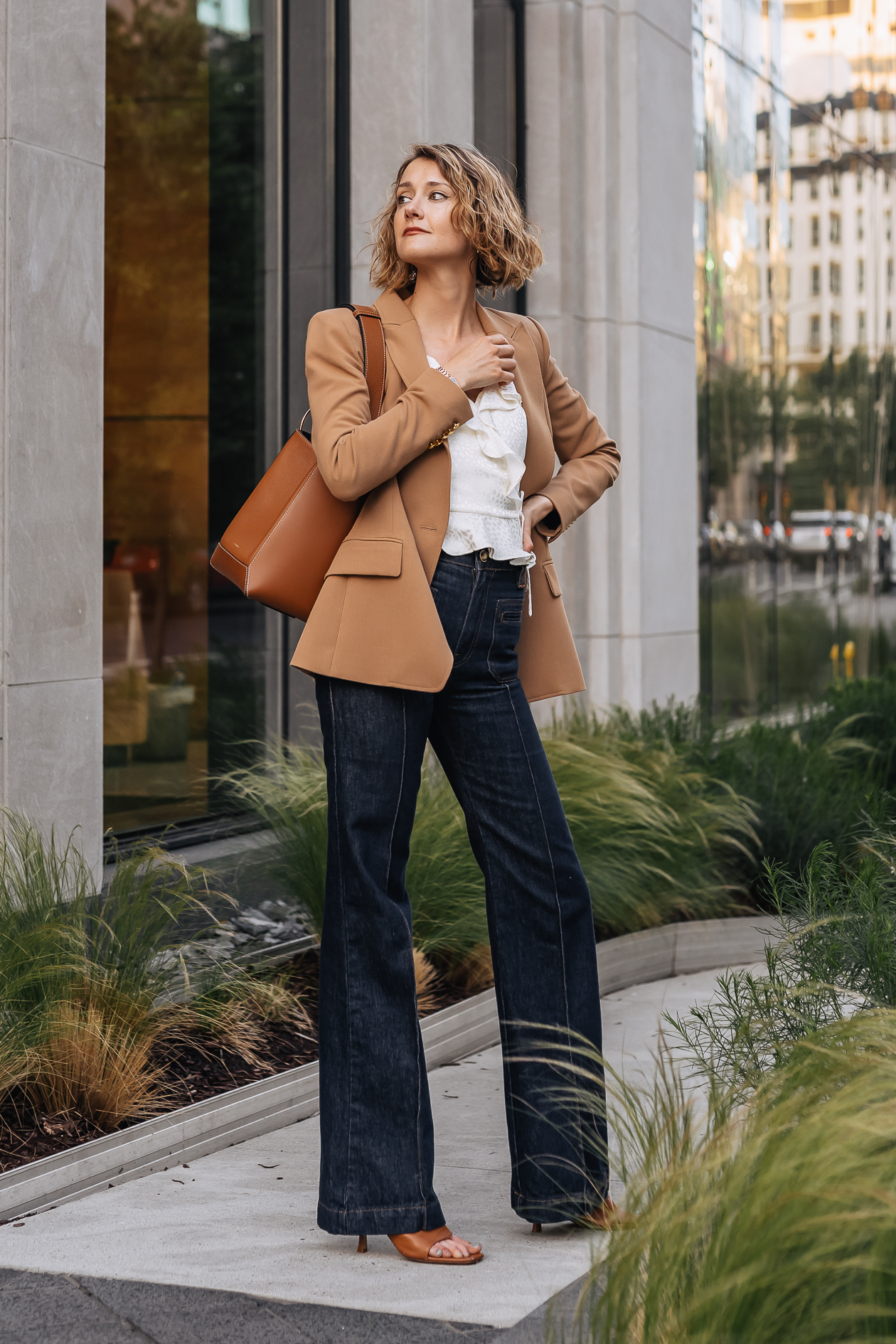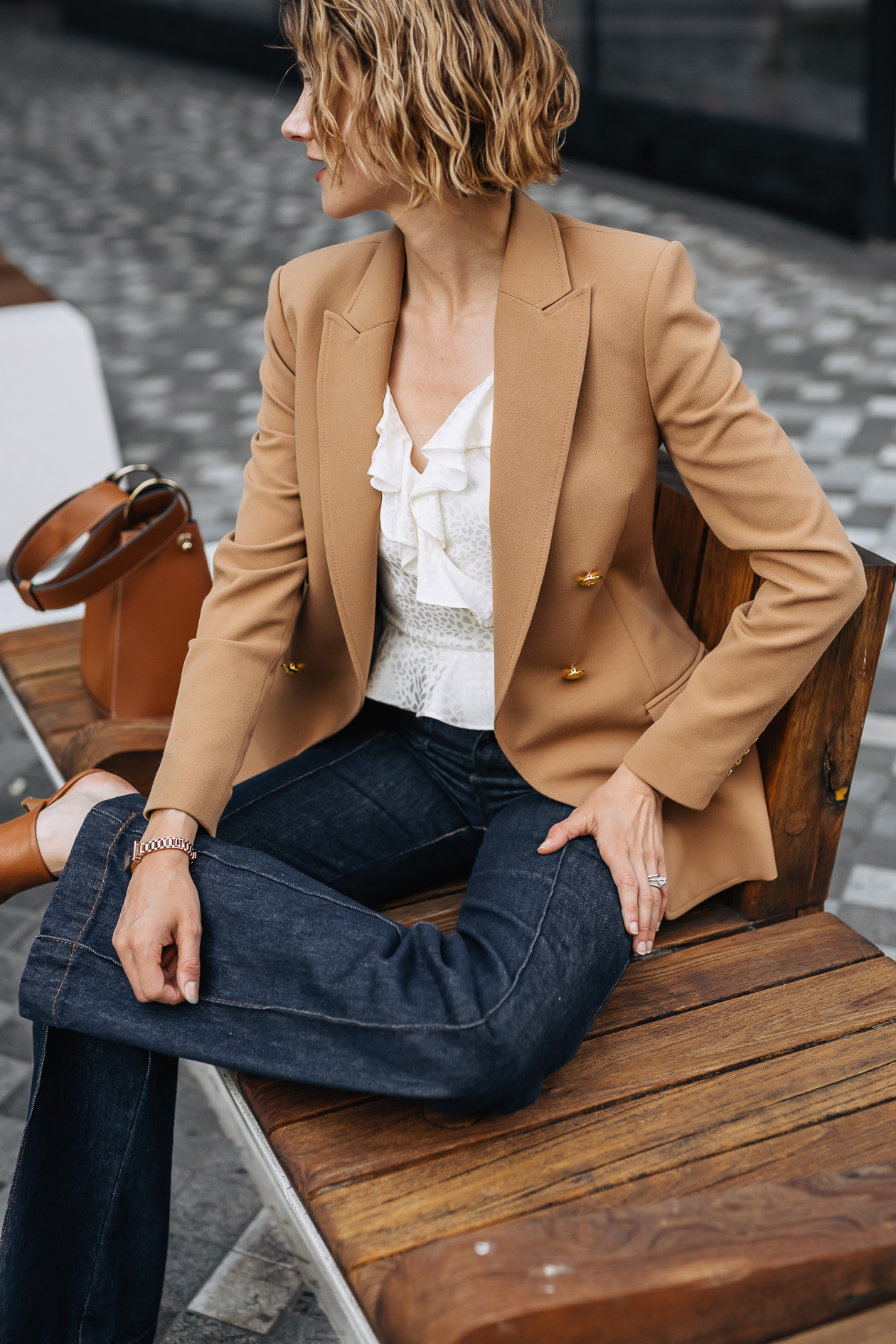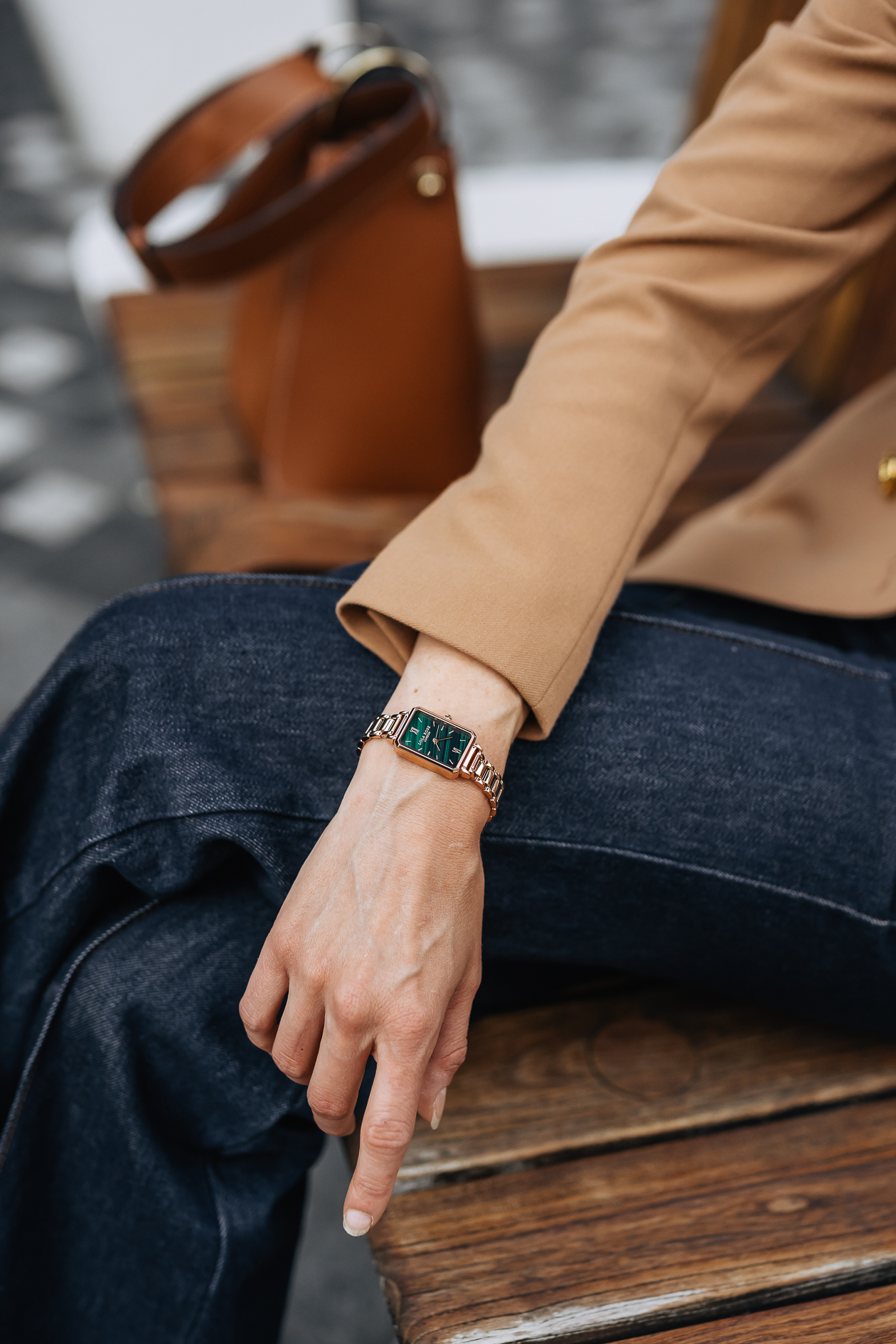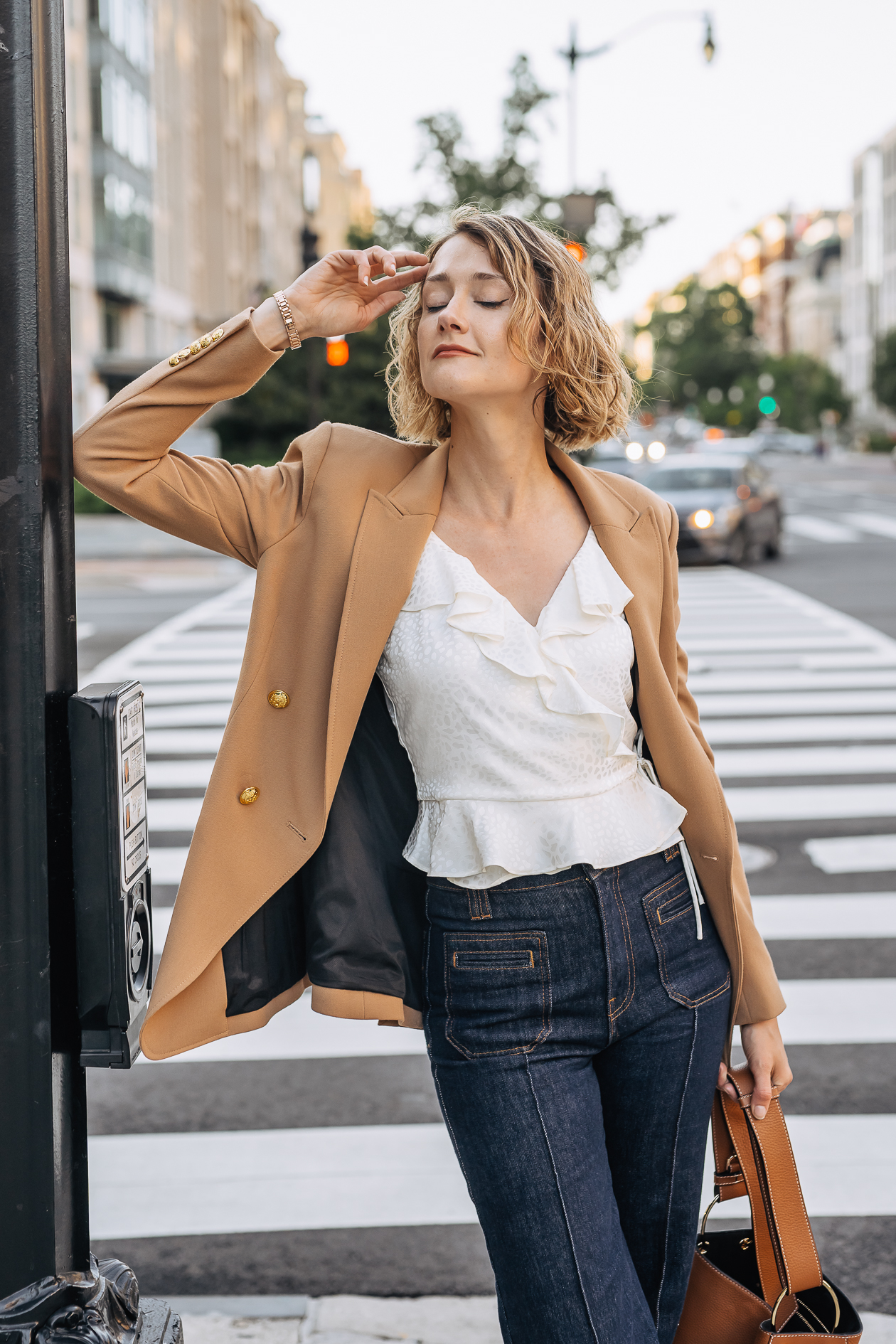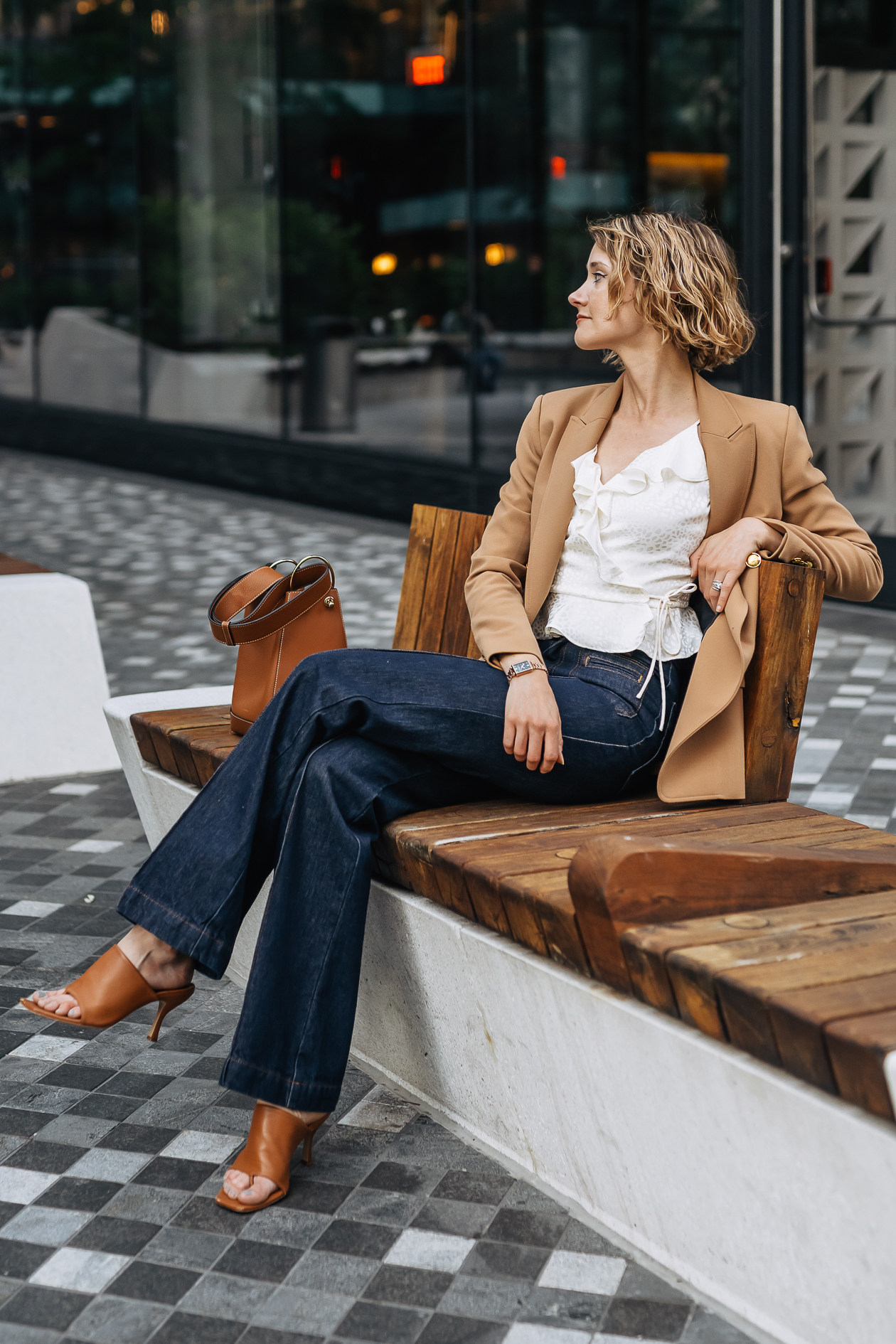 wearing Mejuri earrings, A.L.C. blazer, Rebecca Minkoff top, Lola Rose watch (c/o), Sezane jeans (c/o), GIA x Pernille Teisbaek sandals, and Strathberry bag
A slight chill enters the air and all of the sudden every influencer freaks out and starts ordering pumpkin spice everything and throwing on knits like their lives depend on it. Am I any different? Not really. So this is the part where I tell you stuff I can't wait to wear this fall. But would you believe me if I told you these are things I already own? Well it's true. It's always been my goal to invest in pieces I'll wear year after year (no matter what the price), so when a new season rolls around, I like to shop my closet before I hit the stores. This year, these are the pieces I'm excited to wear again…
Tailored jeans. I'll start with the newest piece in my closet, this pair of tailored jeans by Sezane.  I got them last spring to replace a similar long-time favorite I wore to shreds. I love how they dress up a look with very little effort, even with just a simple tee.
Oversized blazers. Like I ever need a reason to be excited about blazers, lol. Seriously though, the extra large blazer trend is showing no sign of going away soon. My favorites are this one from Everlane (I have the matching pants, too), this one from M.M. LaFleur, and the one pictured above from A.L.C. I plan to wear them with everything from jeans and heels to fitted midi skirts and dresses. It's fun to play with proportions!
The Extra Large Trench Coat. Trenches are obviously a long-time fall staple, but the oversized extra large version is an updated nod to the menswear trend. I've had my vintage Burberry for years and it never seems to go out of style (here's a similar option). Wear now over slinky slip dresses with heels and later over pantsuits – the beauty is they're roomy enough to accommodate both!
The Slouchy Shoulder Bag. Finally, reasonably-sized bags are back! For those of us that can't seem to whittle our belongings down to a phone and a credit card, this is music to our ears. My current go-to is this buttery soft Strathberry bag and I also see this oversized one getting quite a bit of use this fall.
Chunky Loafers. Probably the trend I'm most excited for this fall and while the two-tone Office of Angela Scott oxfords pictured here aren't technically loafers, they exude all the quirky bookish-but-cool vibes I'd hope to get from the loafer version.