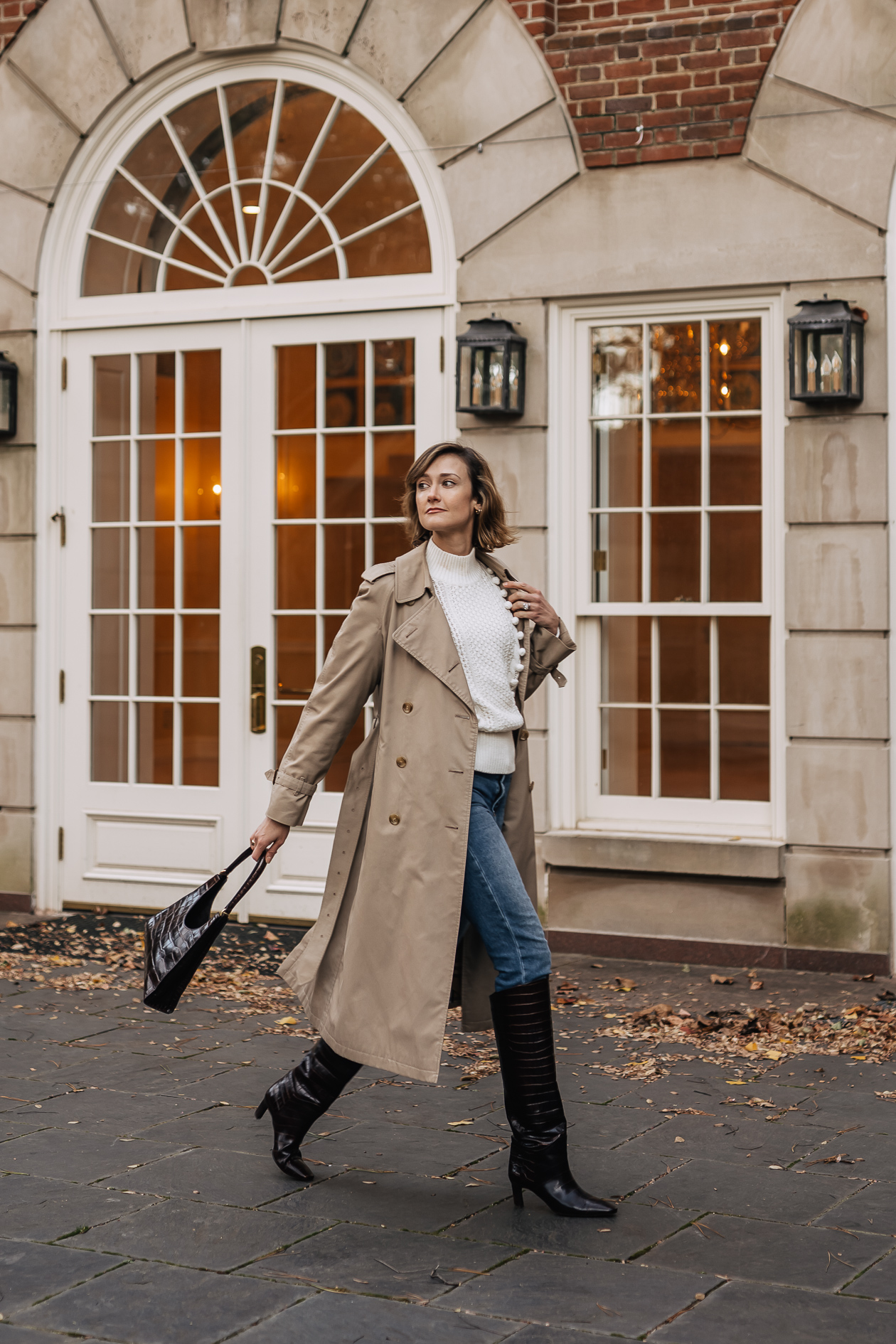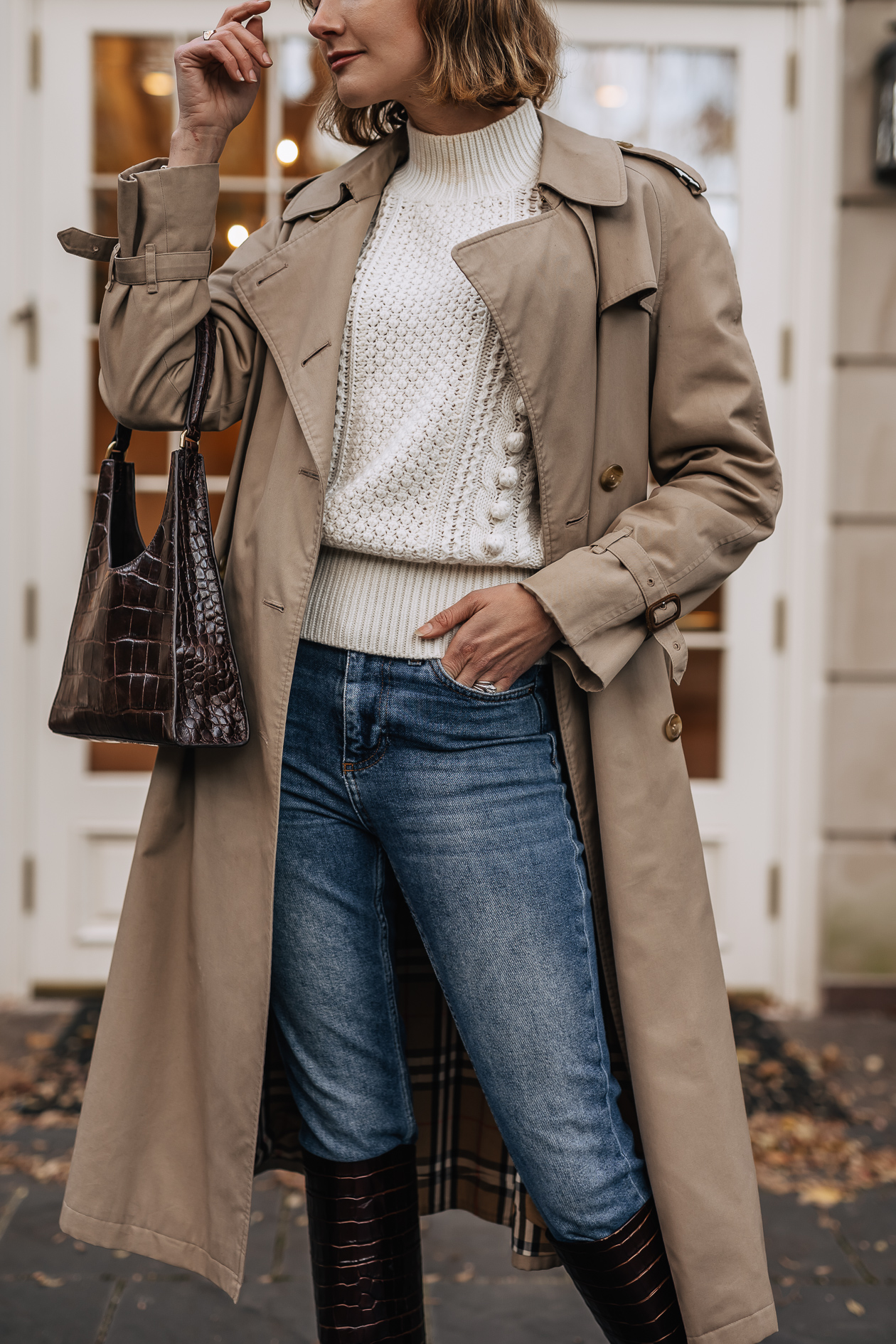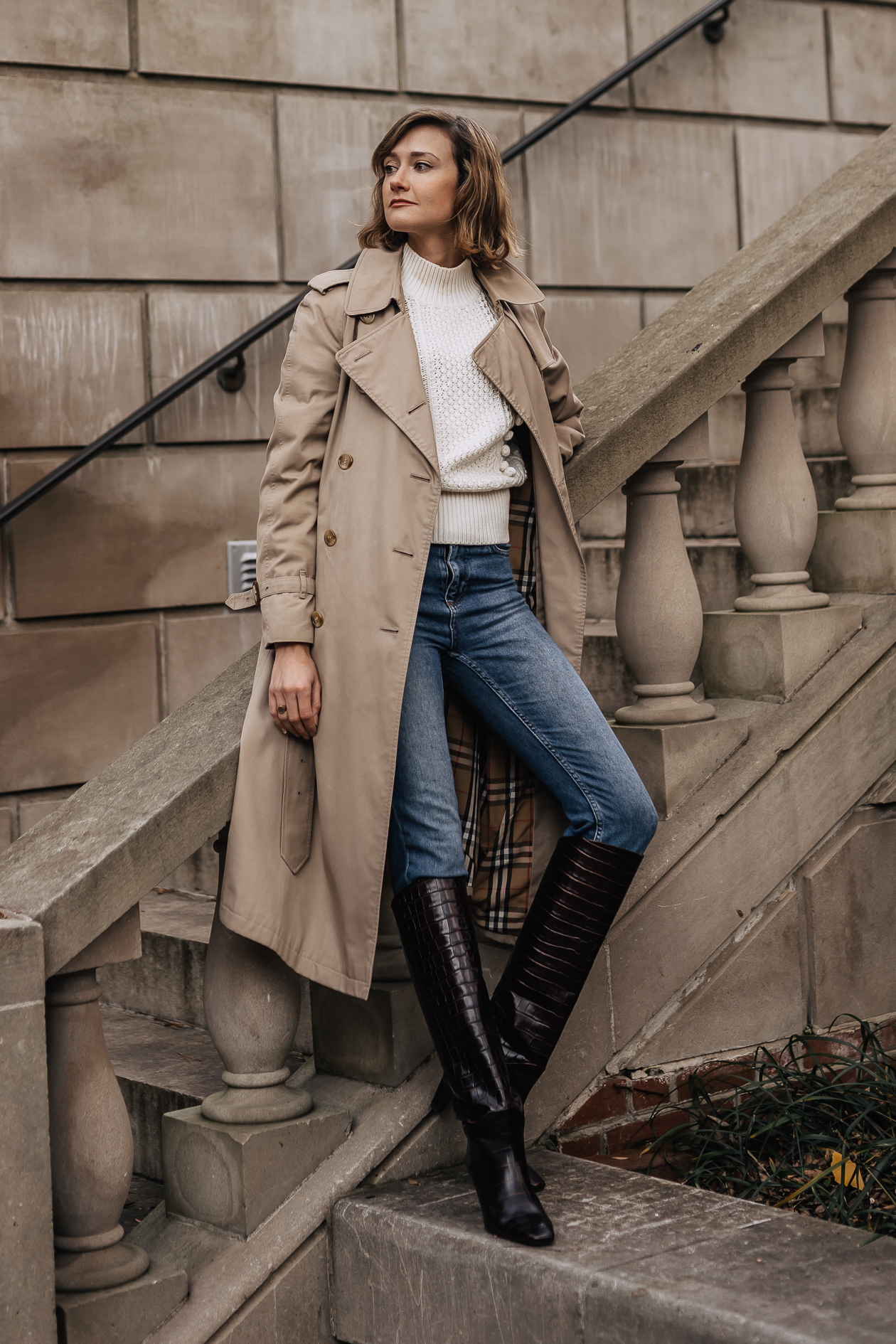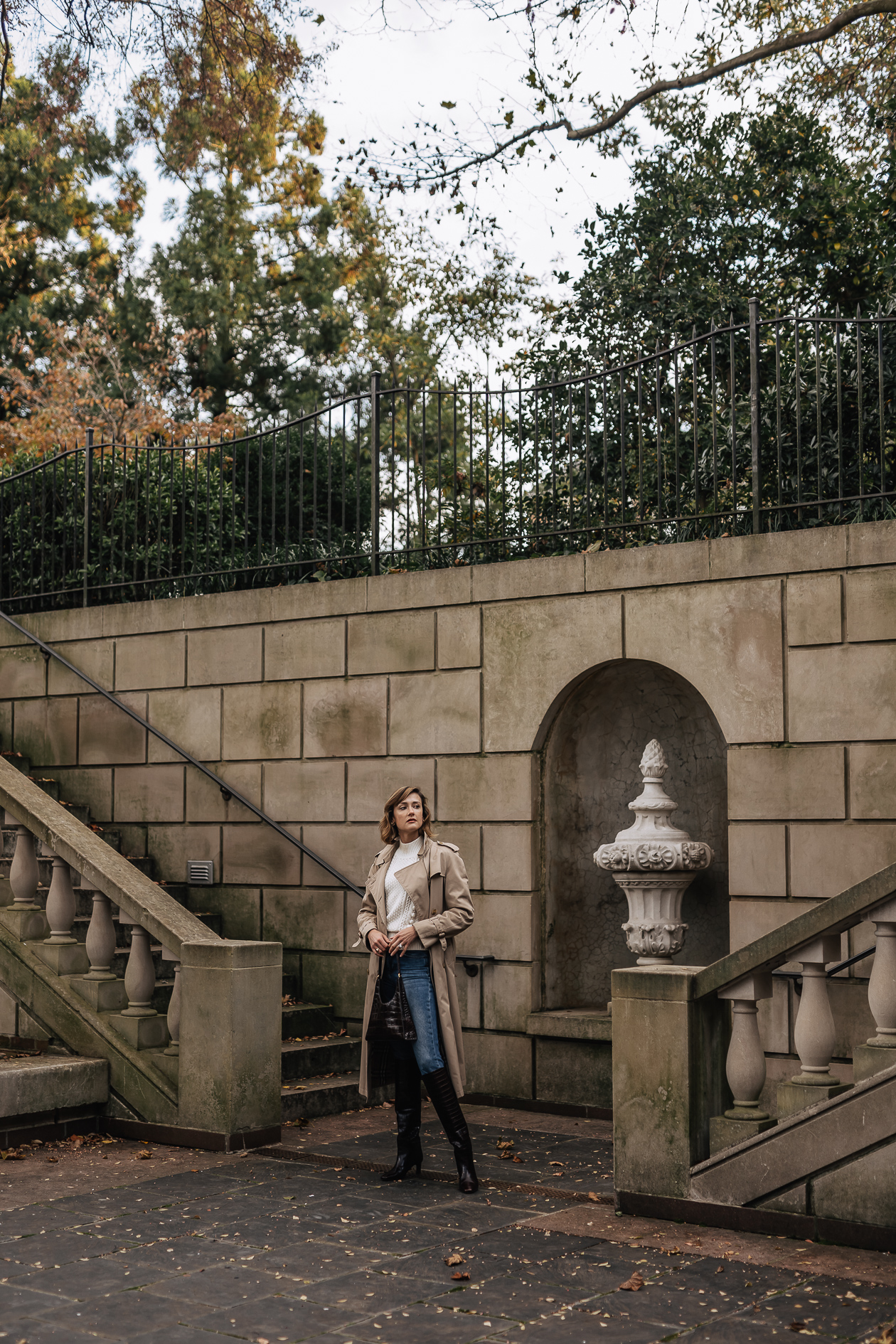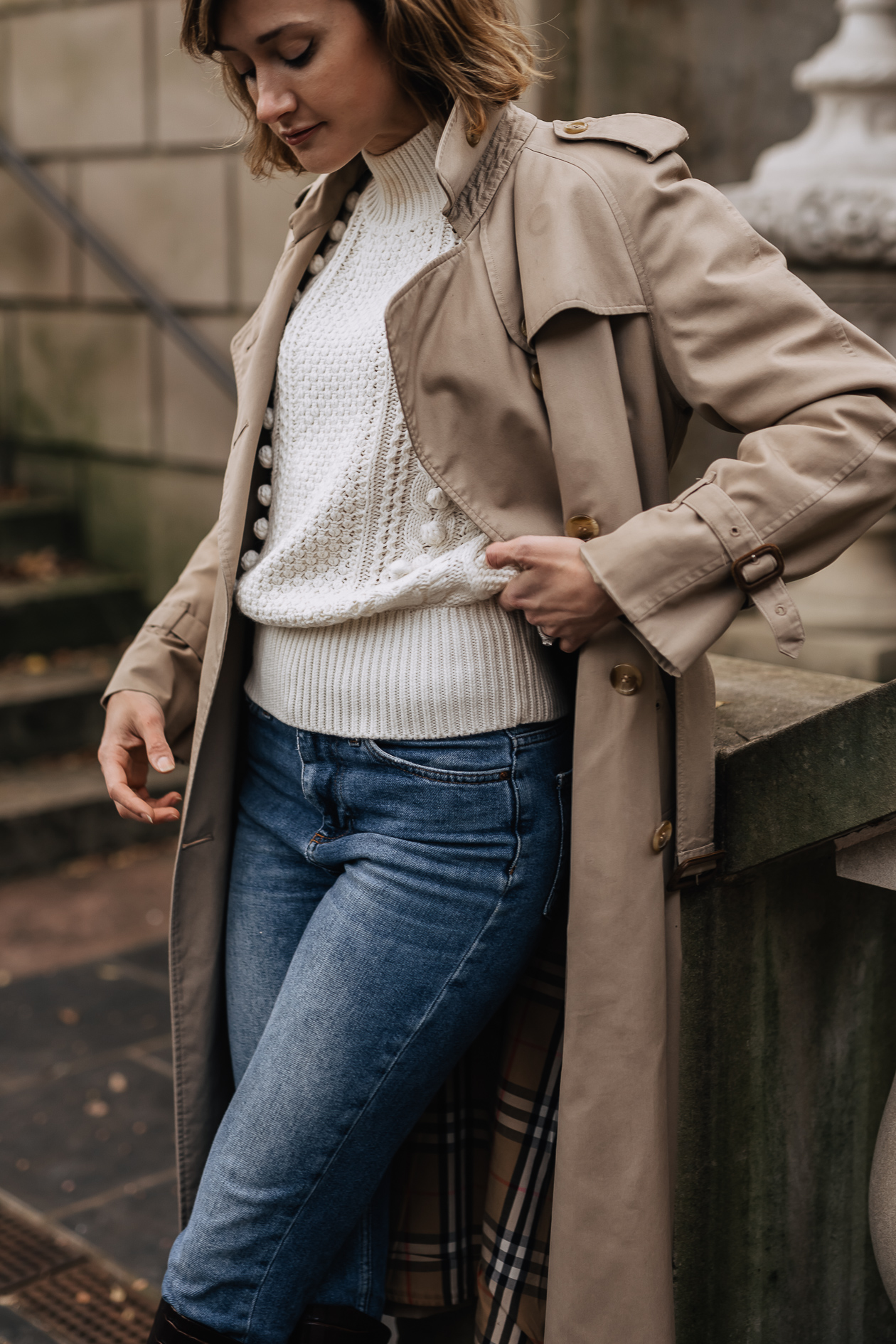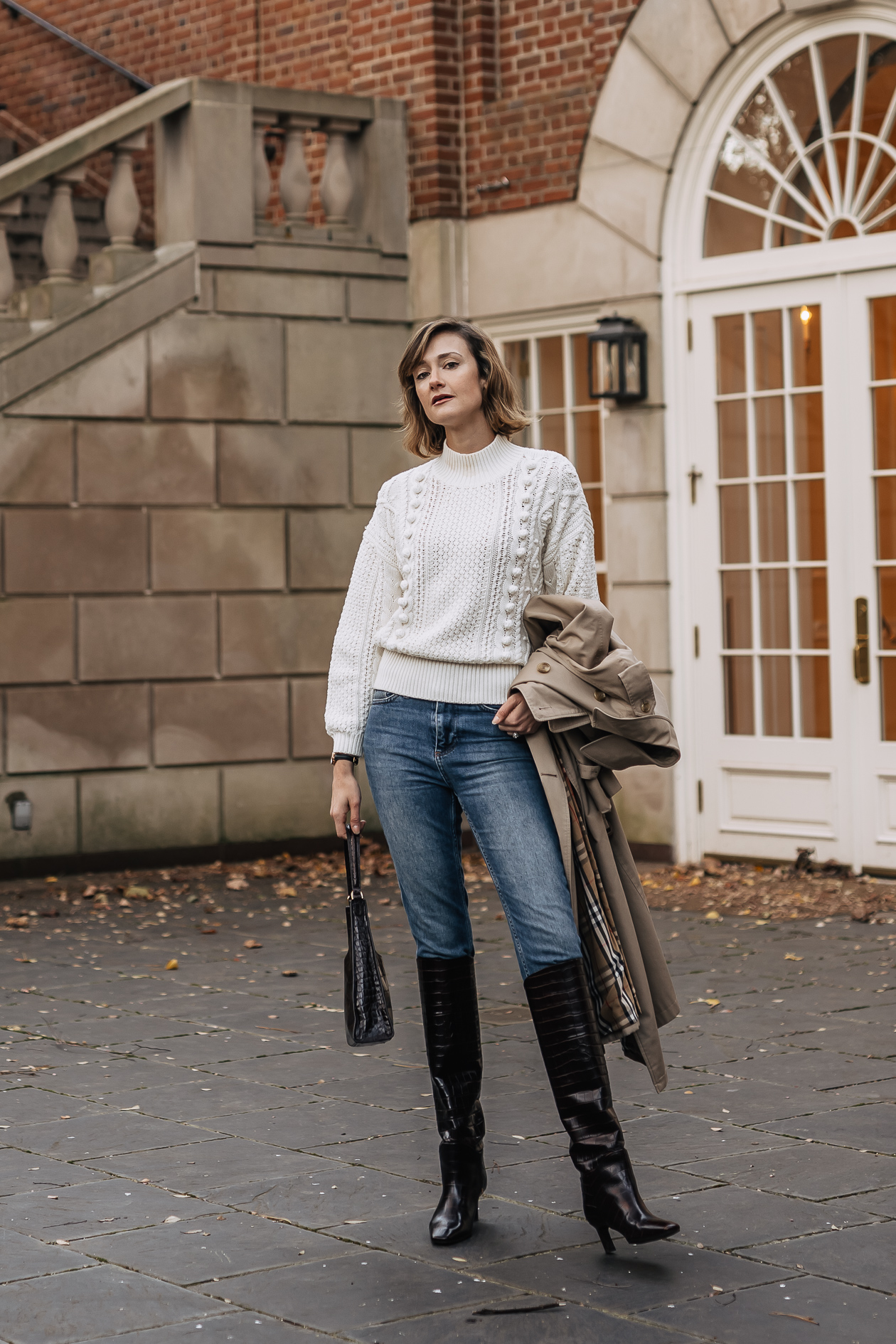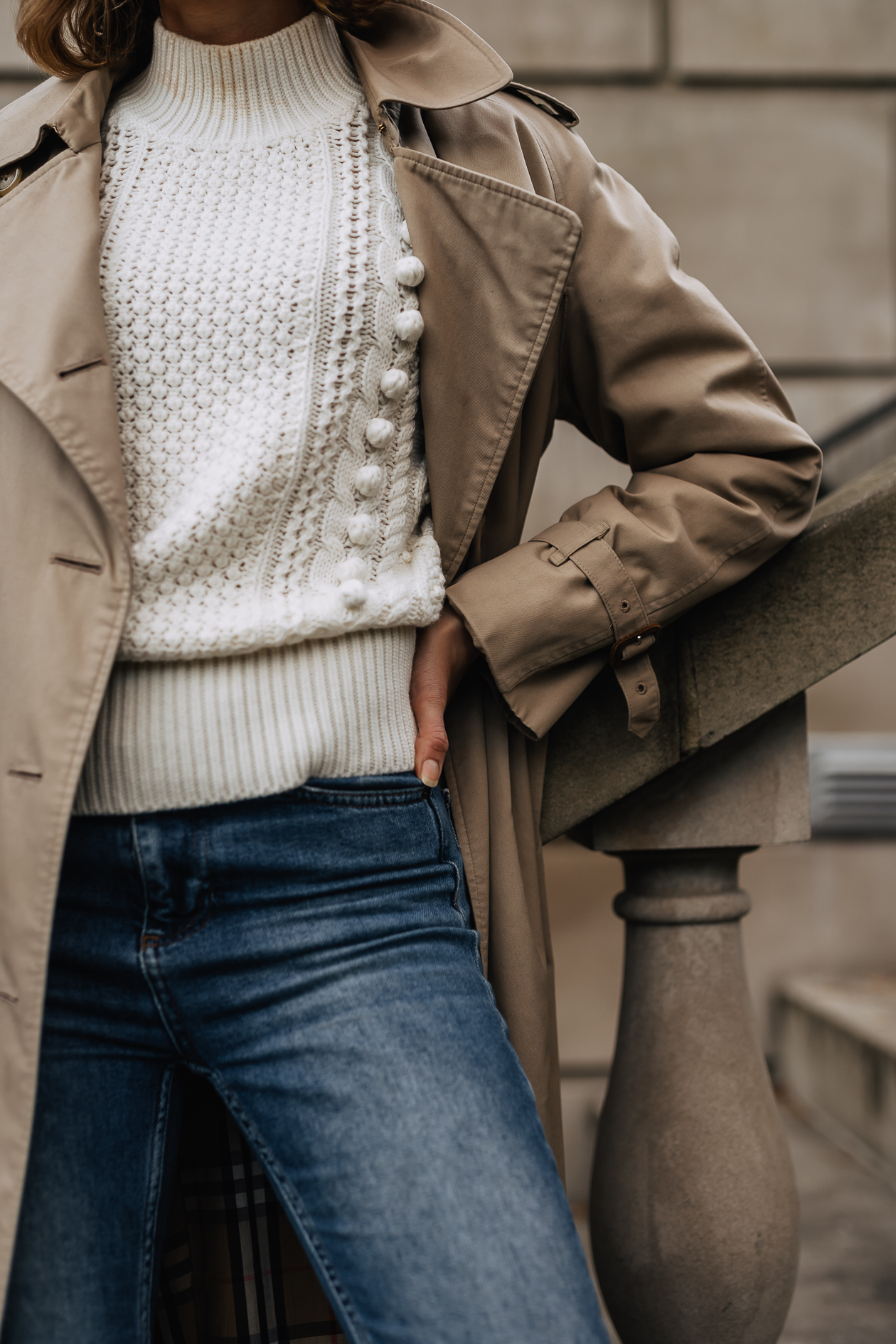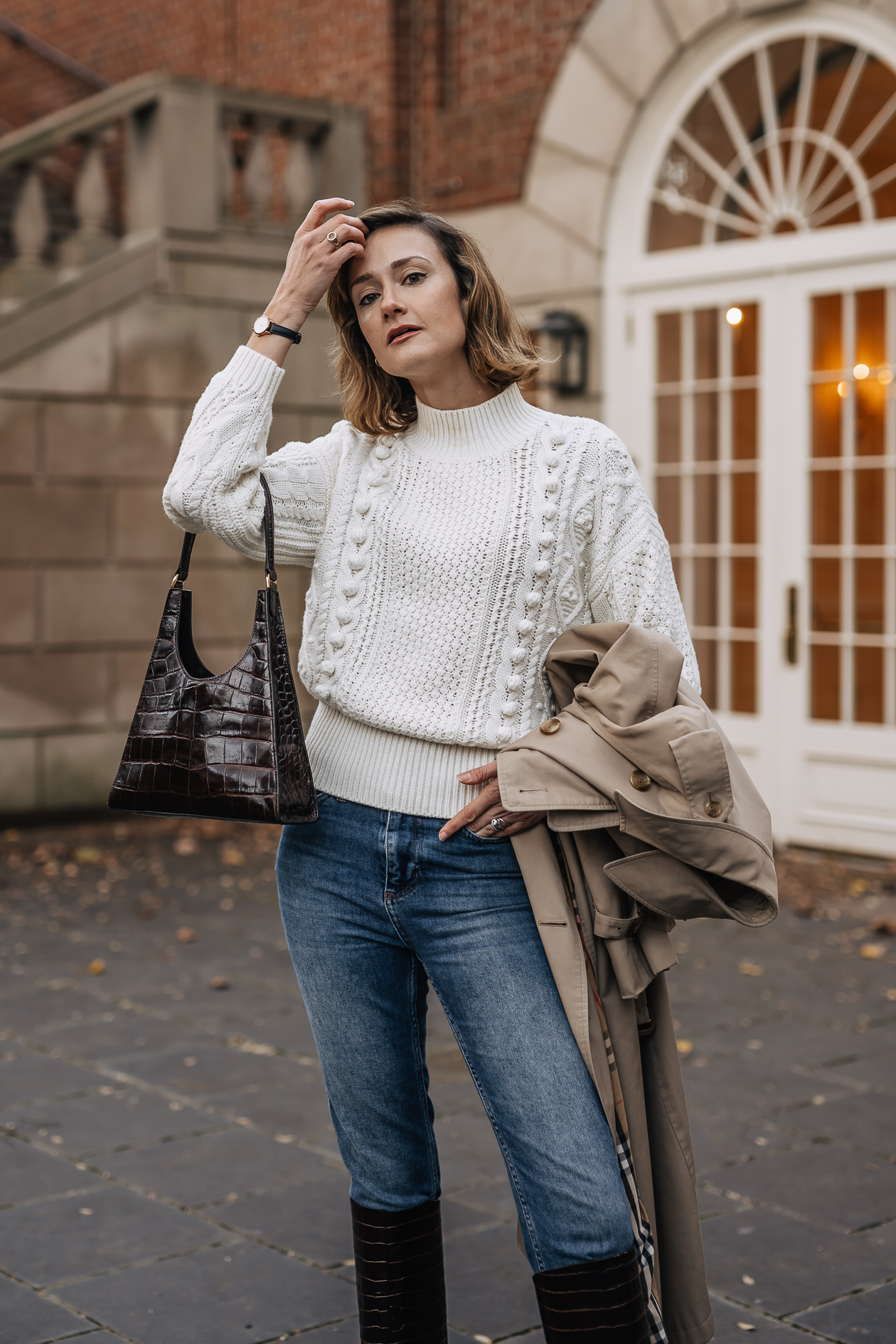 wearing Burberry trench coat (less expensive option), Sezane sweater (sold out, close match), Topshop jeans, Massimo Dutti boots (sold out, similar), and Staud bag
I'm a slow shopper and I'm ok with that. Sure, I might spend a little more time on research before I buy, but I believe this results in a more carefully curated closet with items that last. Take this outfit for example. Both the trench coat and boots I wearing above were the fruits of long searches and I ended up with two classic pieces I'll wear for years. January is a great time to take stock of what's already in your closet and what you actually need. So I thought I'd share my "slow" shopping tips for getting exactly what you want and cutting out the closet excess:
Make a shopping list. I actually make a list at the beginning of each season. This way when sales hit or I have some free time, I'm laser focused on what I want. Of course the list is subject to change, but it keeps me from impulse buying trendy items I won't get much wear out of.
Don't settle. This might sound crazy, but I ordered and sent back at least 4 pairs of boots over the course of a year before finding the ones I'm wearing above. They were either too wide in the shaft, the heel was too high, or the toe wasn't the exact shape I was looking for. Were the other pairs totally acceptable? Sure, but I wouldn't have gotten nearly as much wear out of them as the pair that was "just right." Don't be afraid to pass if an item doesn't meet your criteria. Save your money and keep looking. Which brings me to my next tip…
Be prepared to spend a little extra. Oftentimes the best items don't go on sale (such was the case with the boots). Before I buy, I do a quick search on the exact item name to see if it's being sold anywhere else. I also check the size availability. If stock looks low, I usually bite the bullet and go for it. (This is where the beauty of knowing exactly what you want comes into play – when you finally come upon that perfect item you've been searching for, you can pull the trigger with no buyer's remorse!)
Do your homework with vintage. Secondhand shopping should always be done slowly. I scour the garment for stains or minor tears. Sizing can be tricky too, so if you're unable to try an item on, it's best to check the measurements. The vintage Burberry coat I'm wearing above was the result of many thrifting trips in Paris. It took a bit of tailoring, too, but after over 15 years, it's still an item I treasure. You can read more of my tips for buying vintage coats and how to thrift like a pro.
So those are my tips! I know I'll be taking advantage of the long weekend and chilly weather by doing a little slow shopping myself. Happy hunting!