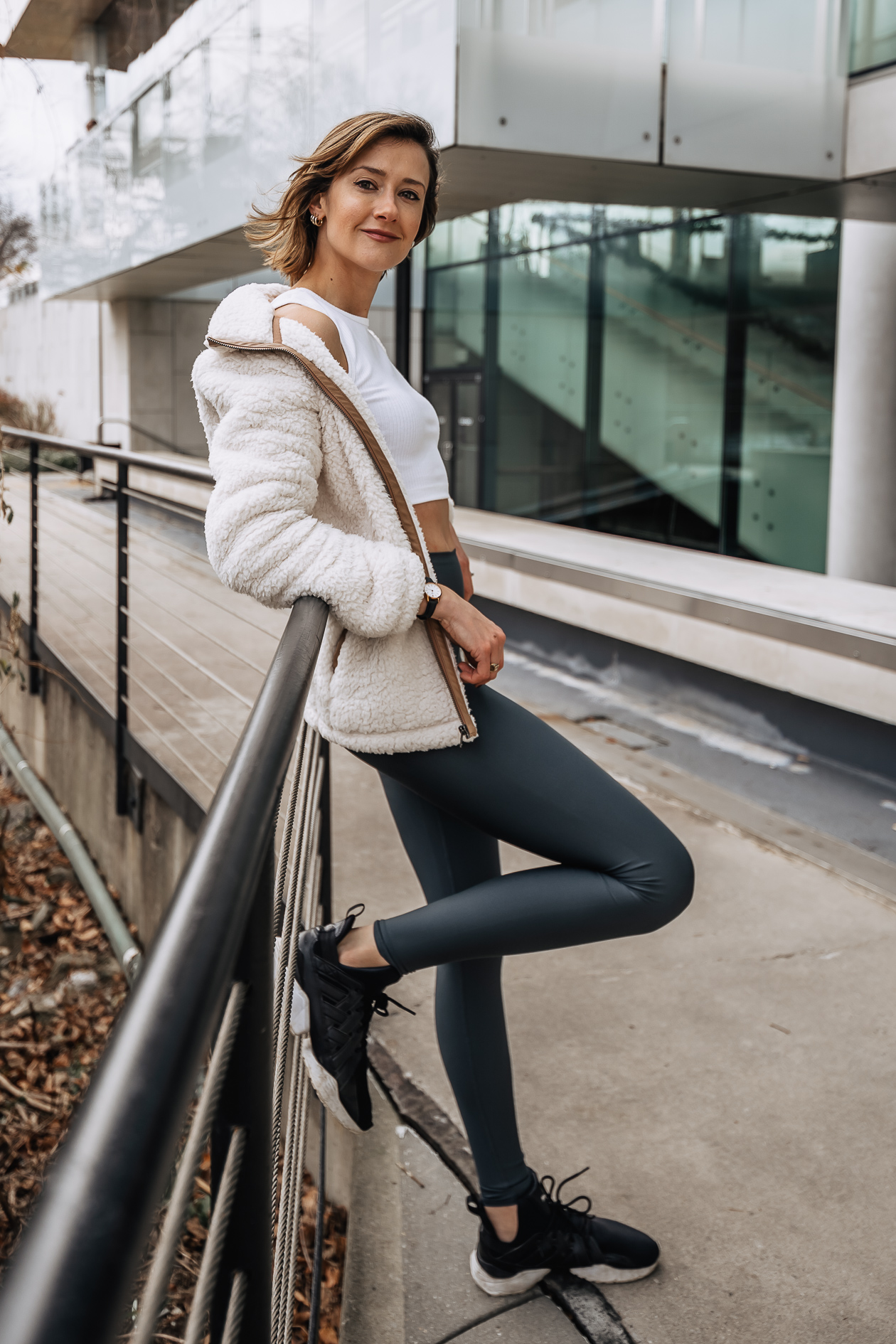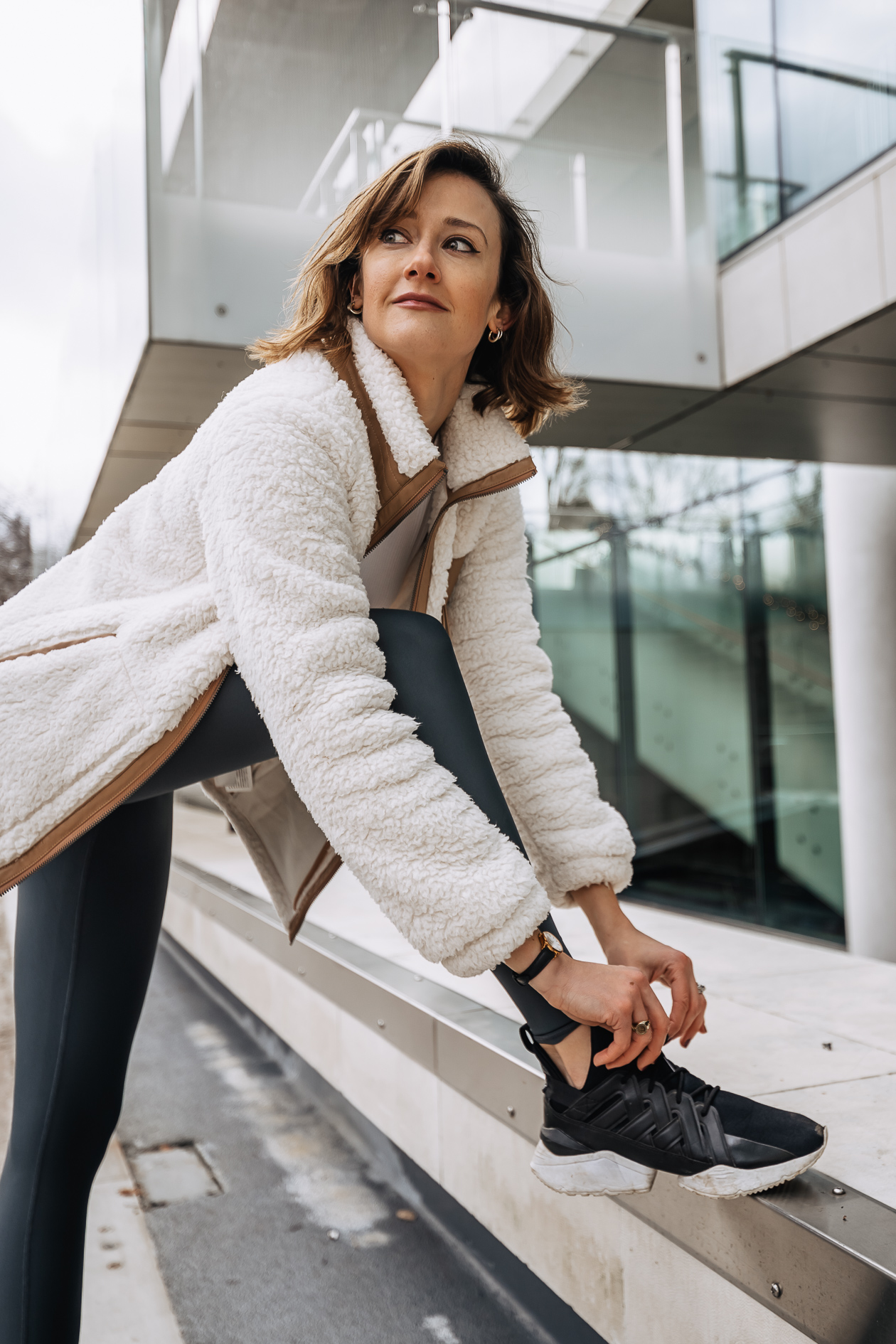 wearing Abercrombie fleece (sold out, similar here & here), ribbed crop top, Alo Yoga leggings, and Puma sneakers
I touched on this briefly in my post on winter self care, but exercise has become a big priority for me since the pandemic began. Not just for physical fitness, I rely heavily on daily exercise to boost my mood and keep me sane. I haven't had a gym membership for years, so working out at home wasn't a big change for me. With all the free workouts you can find online, I've always preferred to save my money and have a flexible exercise schedule. Since many of us are jumping back on the exercise train after the holidays, I thought I'd share some of my favorite free workouts and apps you can use from the comfort of your own home!
As you can see, I prefer short and effective over long and punishing. I'm a working mom so I like workouts that I can squeeze into my already busy schedule. I generally want exercise to be something that I look forward to, not something I dread.
I should note that I've recently started p.volve. This is not sponsored, I've just been seeing it highly recommended on social media and, like many of you, I was intrigued. I've only been doing it consistently for a few weeks now, but so far I really like it. I'll do a full review for you guys once I've had more time to try it out!
What online workouts are you loving right now?