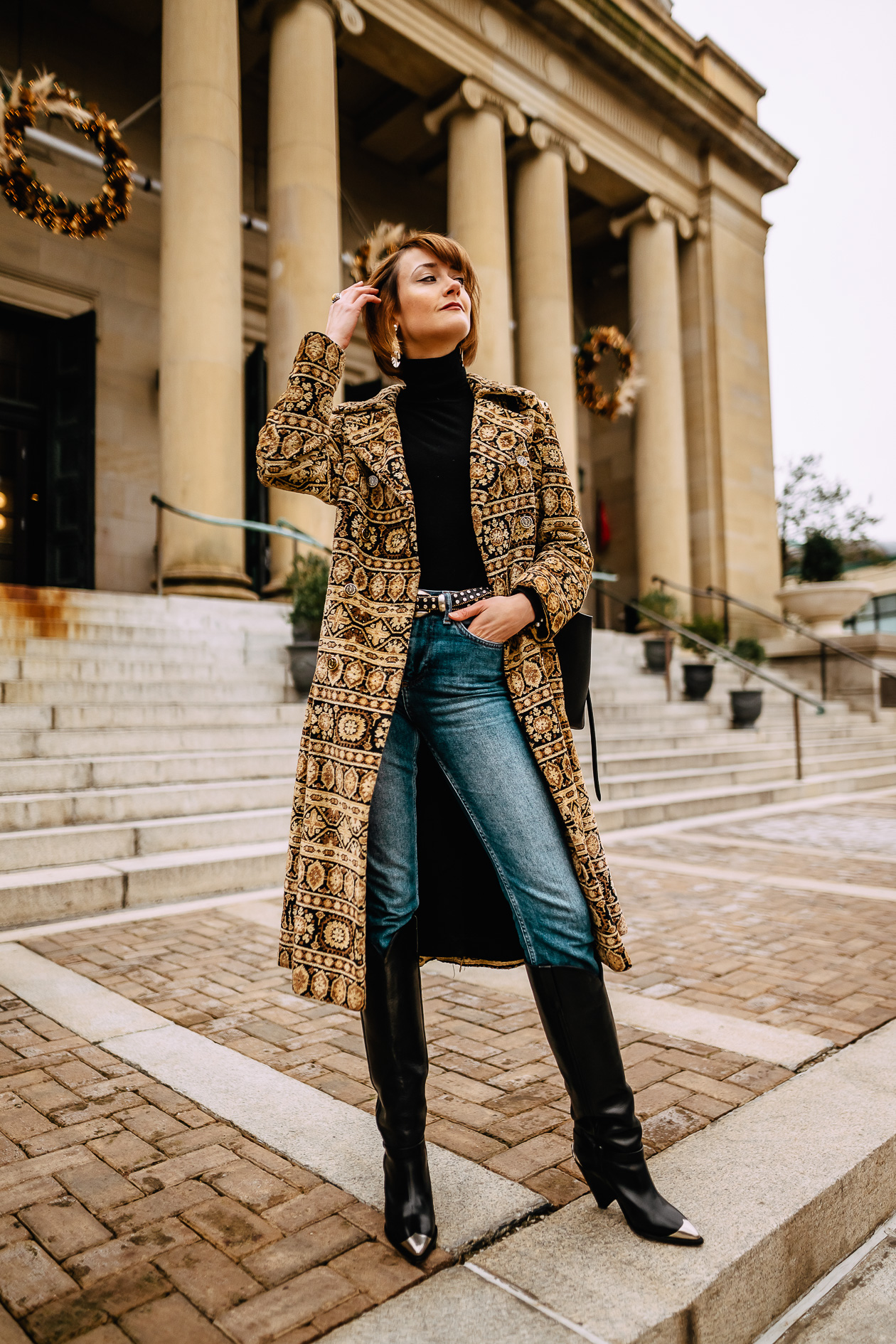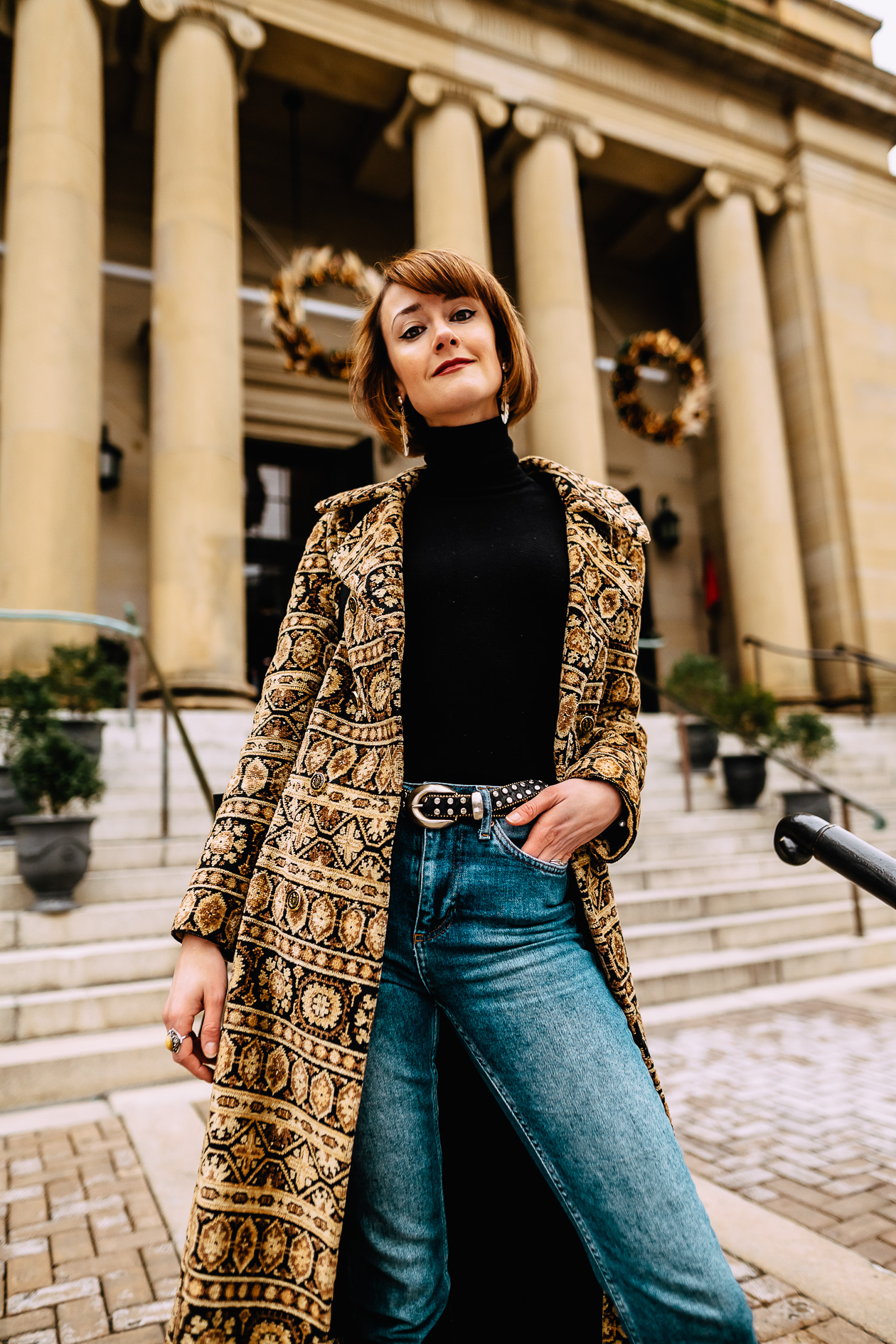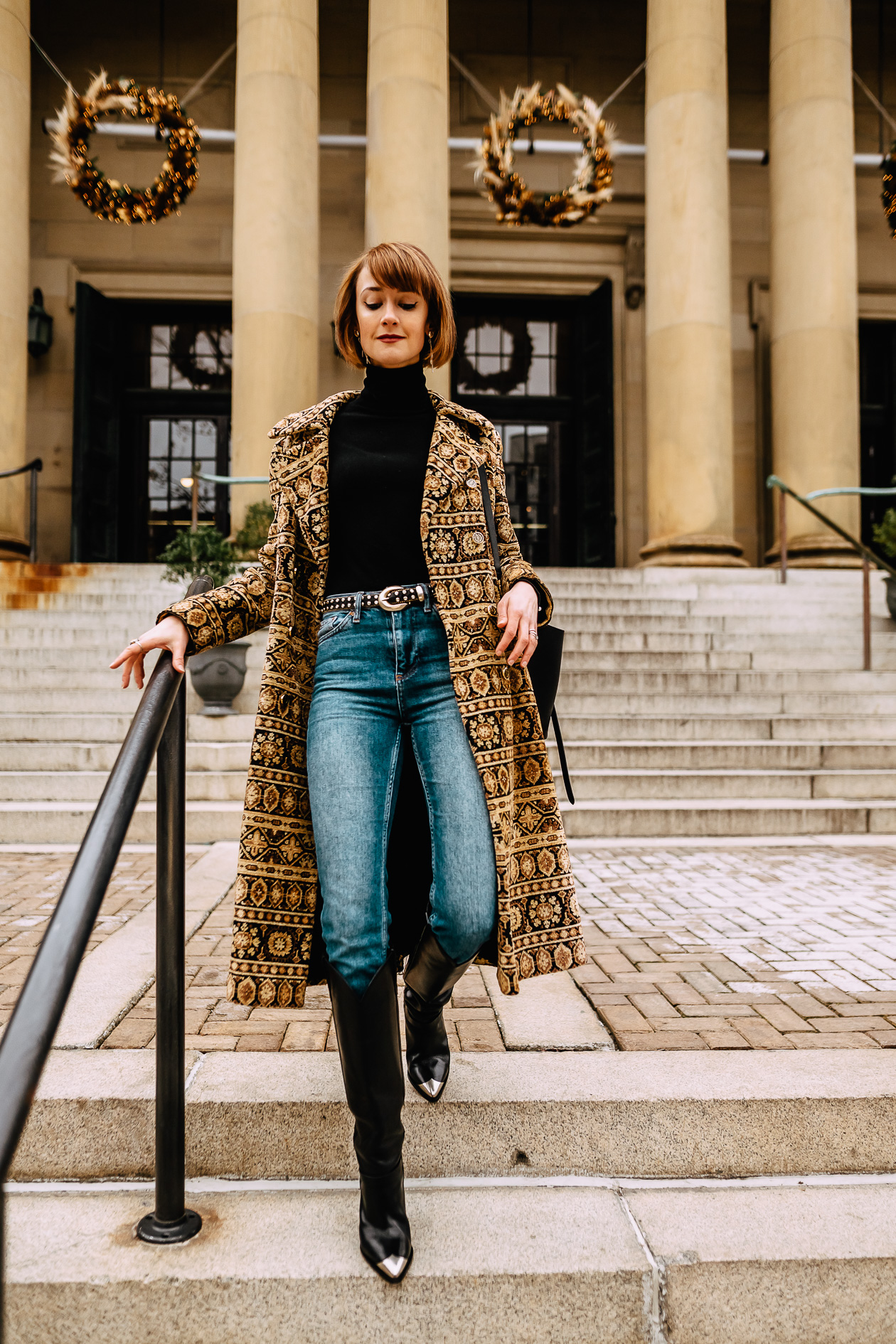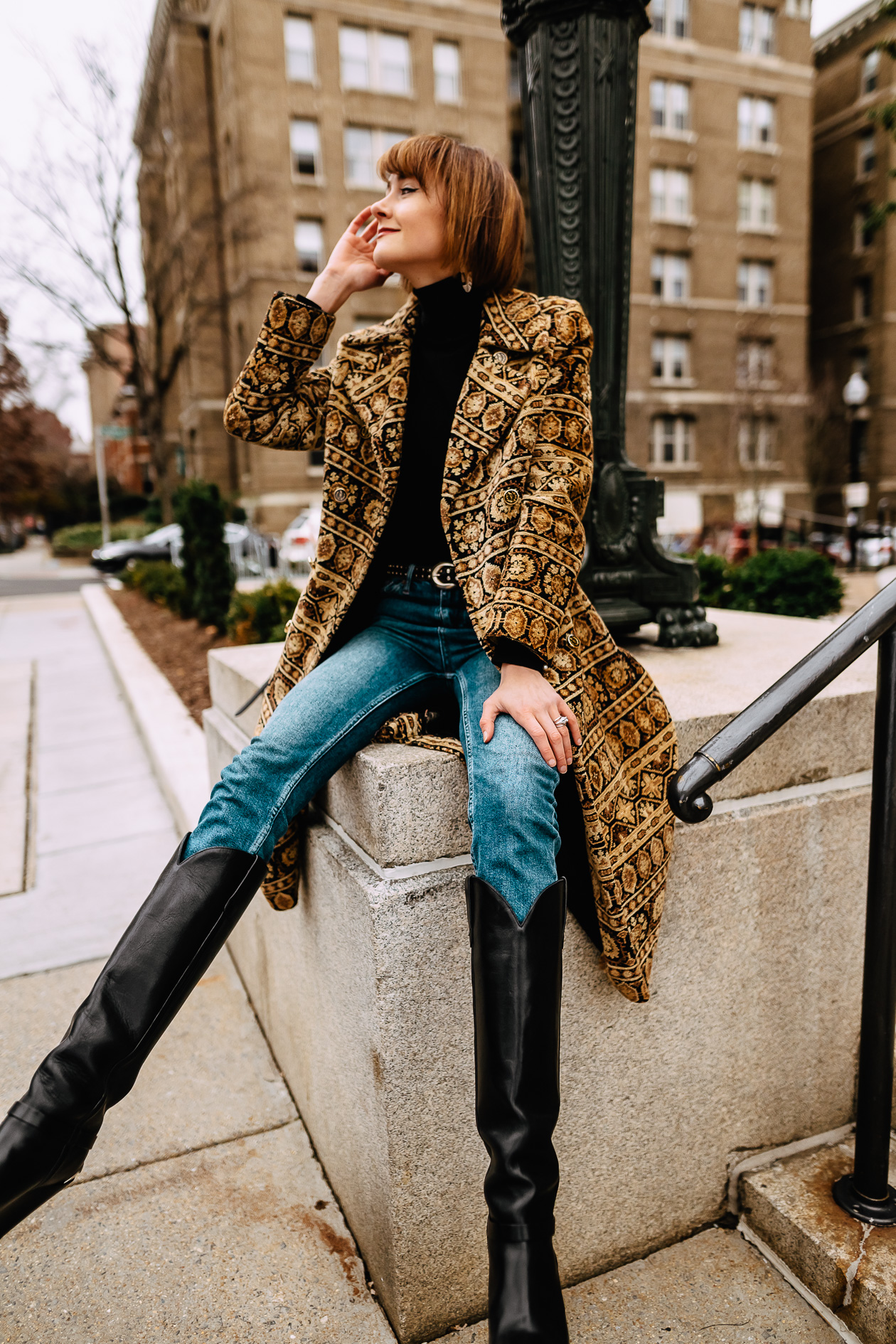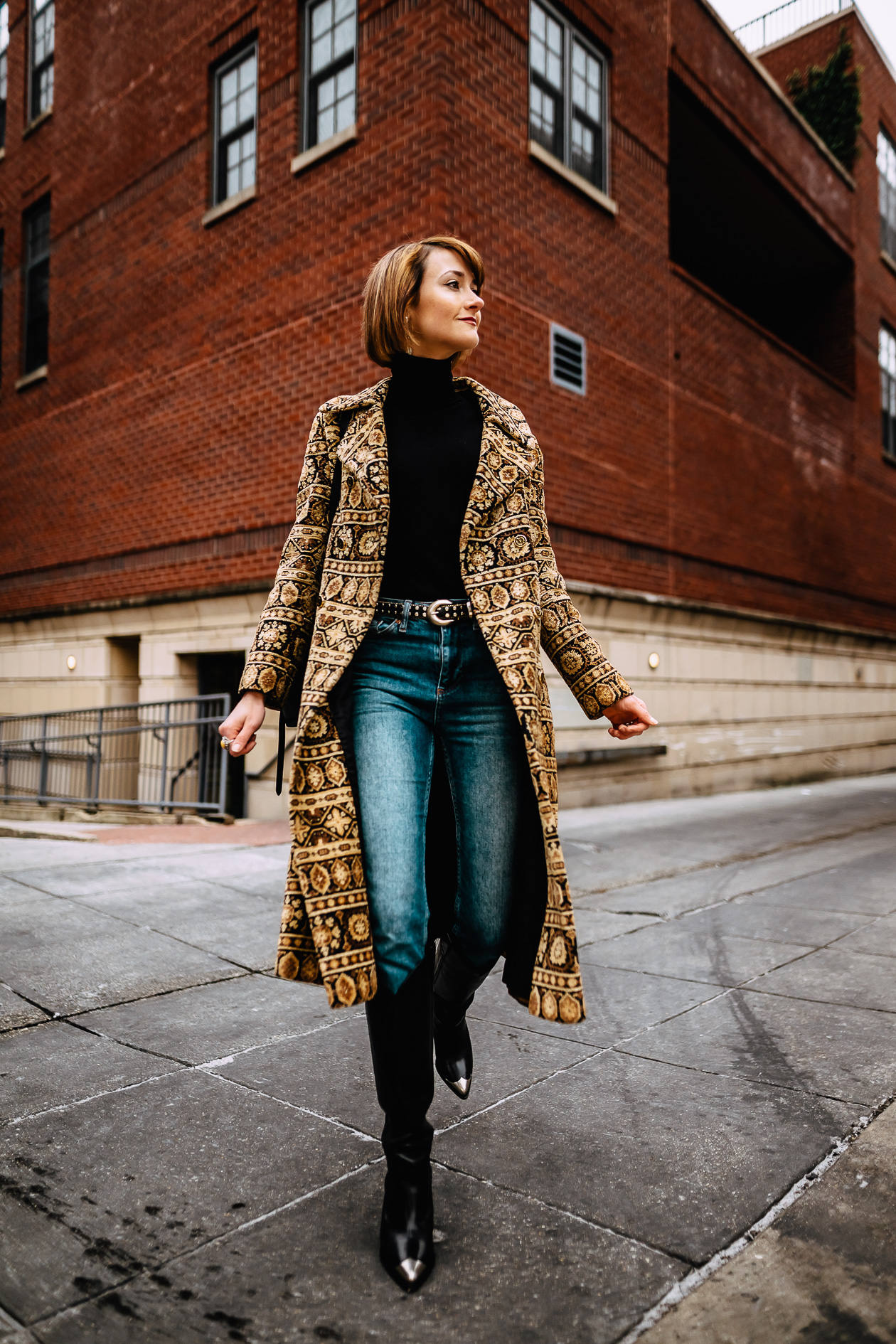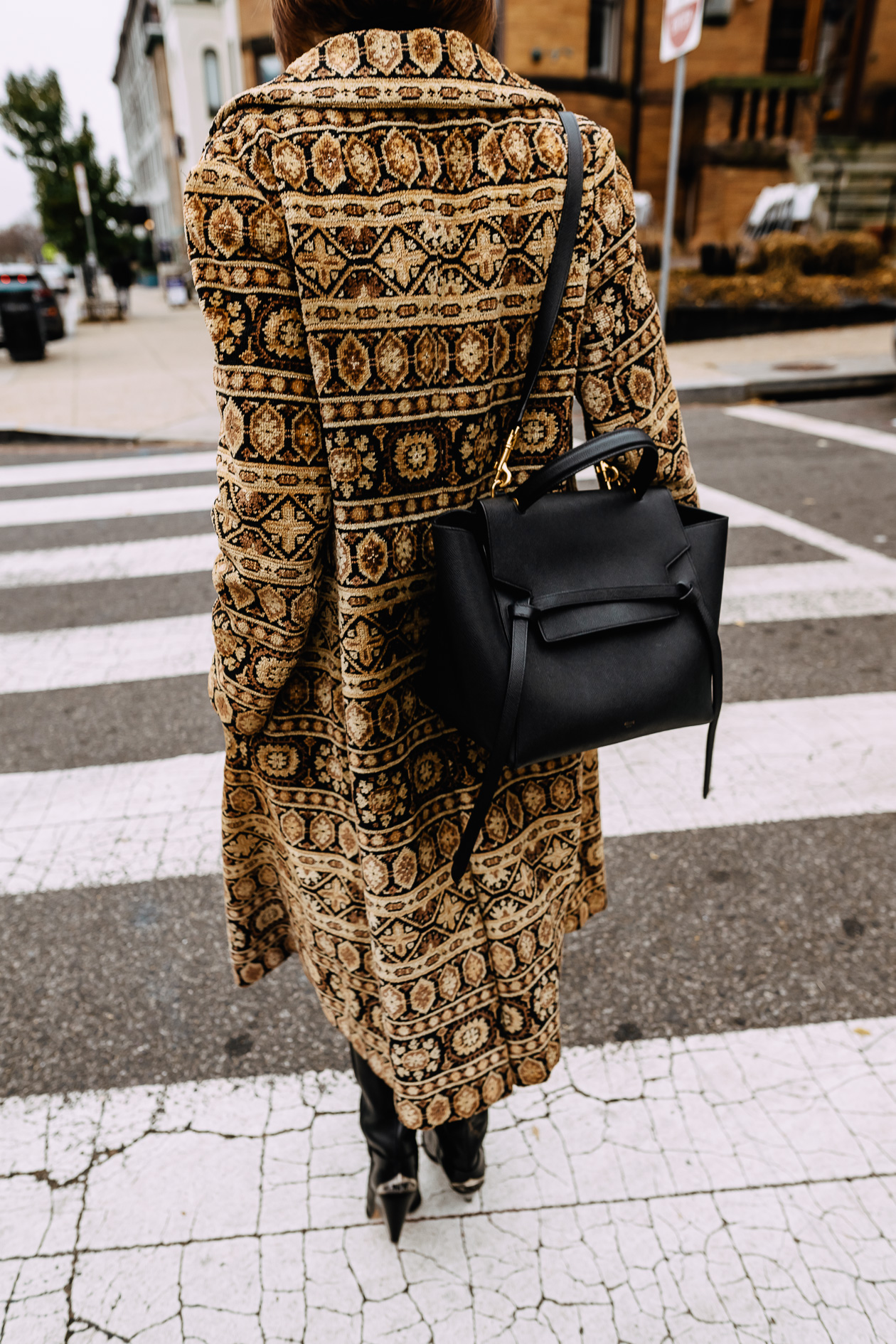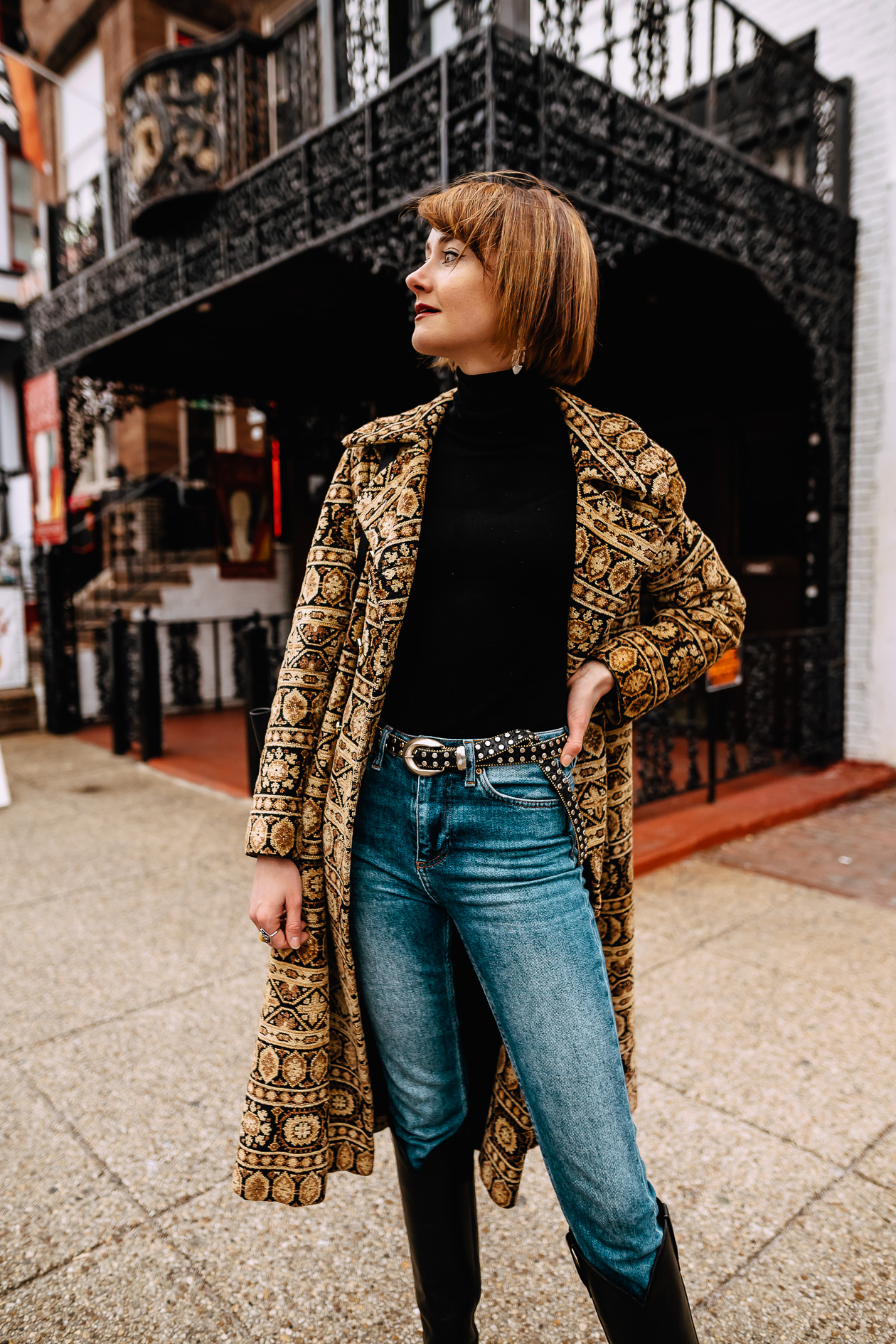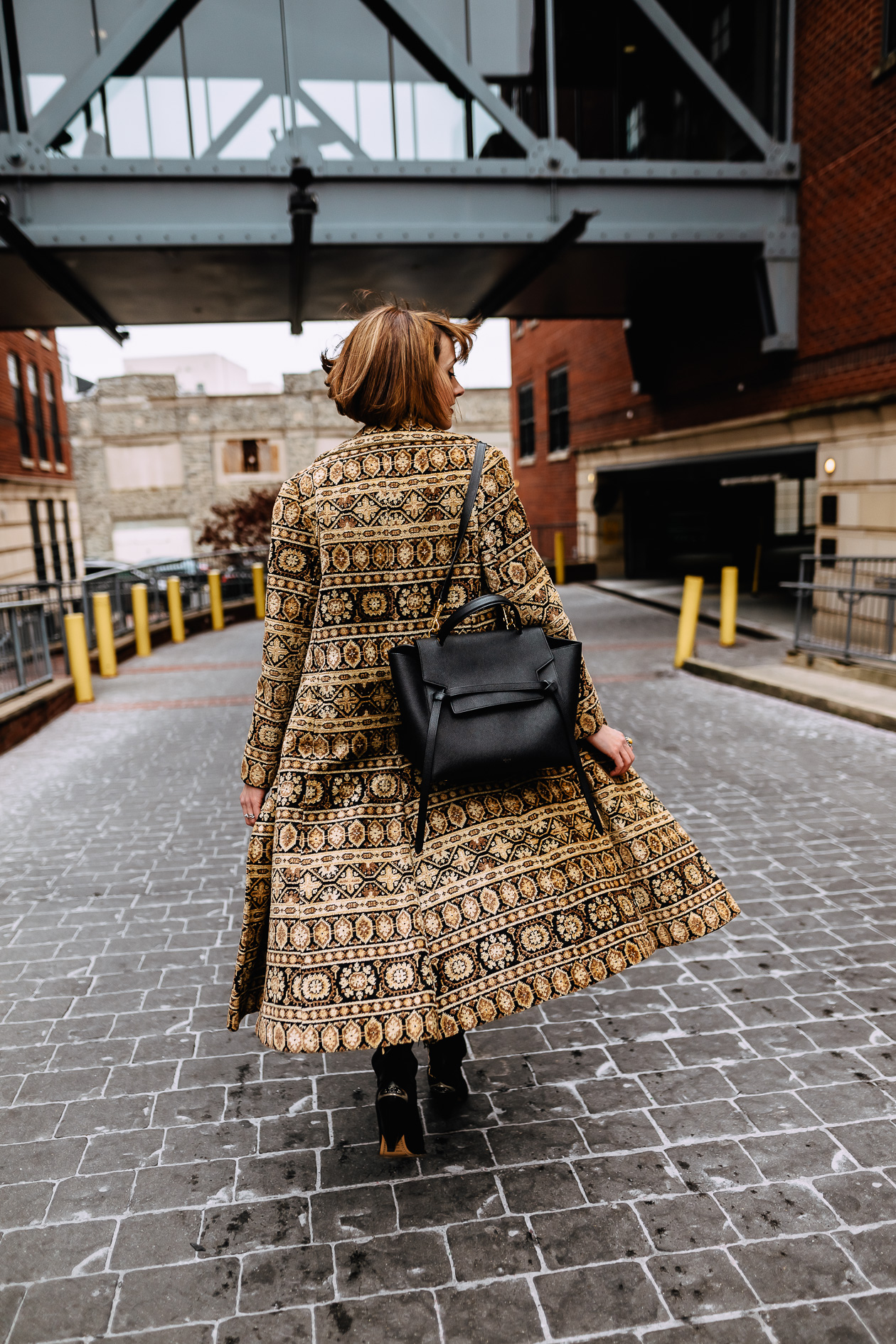 I got such good feedback from you all on the vintage finds I shared in my last post, I'm going to run with it! Coats are another great item to shop for in vintage and thrift stores. I can attest to this since the majority of my coats are vintage. Most of the time, they're better quality and much warmer than the new stuff you'll find for much higher prices. This gem was a score a Meadowsweet Mercantile on our recent trip to Philadelphia. Honestly, there were a number of coats I wanted to take home, but I limited myself to just one and the incredible print on this tapestry coat ultimately won me over. If you're looking to snag one of your own, try this very similar option, this full-collared piece, or this super cool hooded one.
Want to try your hand at vintage coat shopping in the wild? Here are some tips to keep in mind:
Look for wear and tear on the elbows and around the edges of the sleeves and lapels.
Scour every inch for moth holes, especially on wool coats.
If fur coats aren't properly cared for, they start to shed.  Give the coat a gentle rub to make sure hairs aren't coming off before you purchase it. Believe me you don't want a coat that makes you look like a crazy cat lady (not that there's anything wrong with being a crazy cat lady! But I don't think it's anyone strives to look like one).
Buttons can always be replaced and oftentimes it can make the coat look even better. Use your imagination! The coat I'm wearing above came with shiny black plastic buttons, a couple of which were missing, but I knew I could make the coat look fancier by  replacing them with something better. A quick search on etsy brought up this shop with a great vintage button selection. Now it looks good as new!
Easy to fix repairs like missing buttons or a torn lining are a great excuse to haggle! My experience is you can usually get the price down $20 or so for little fixes like this.
Do you have anything you might add? I'd love to hear your vintage shopping tips below!
vintage tapestry coat
turtleneck sweater
studded belt
Topshop jeans
Isabel Marant boots (more here)
Celine bag
Photos shot by Pablo Raya in Adams Morgan.