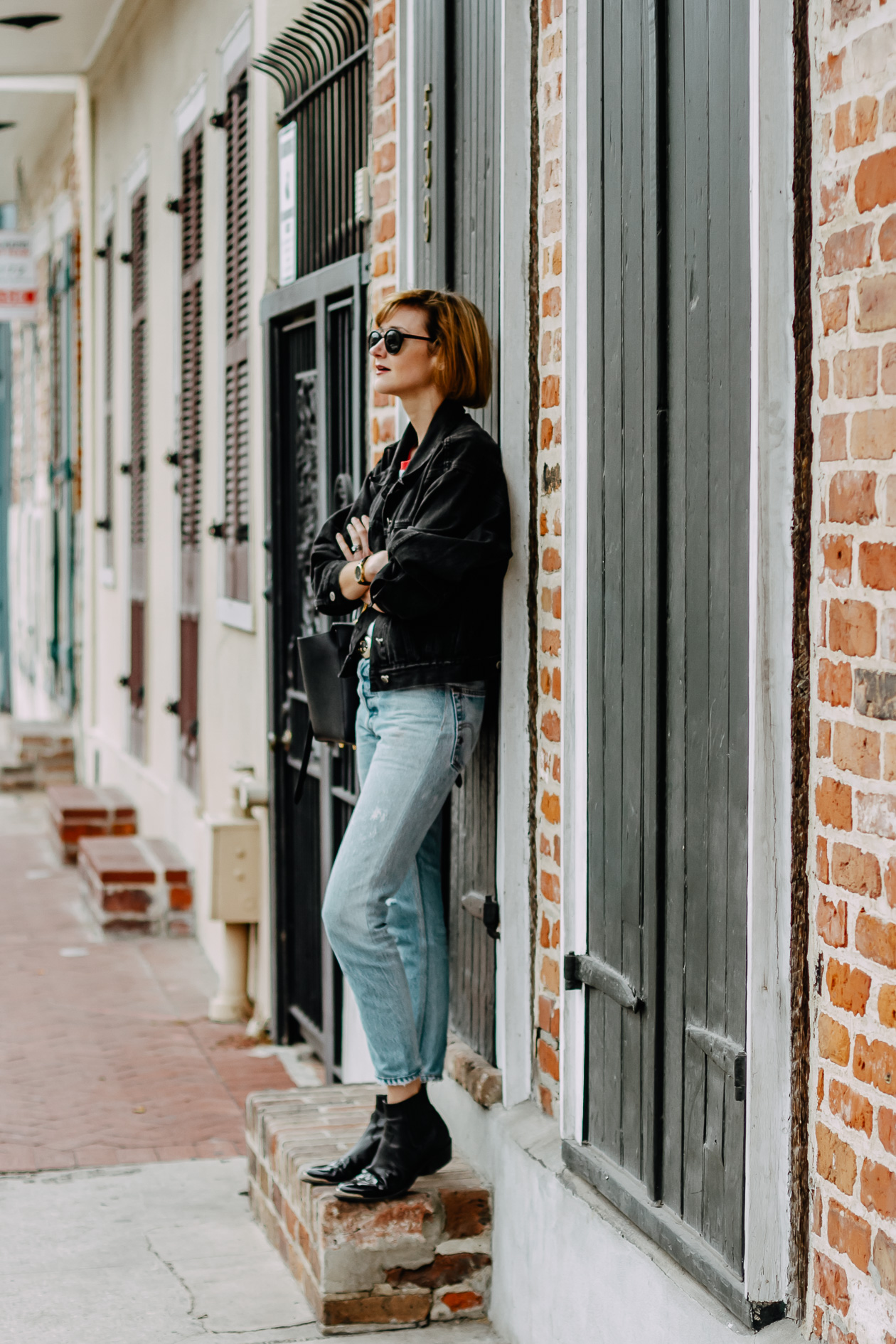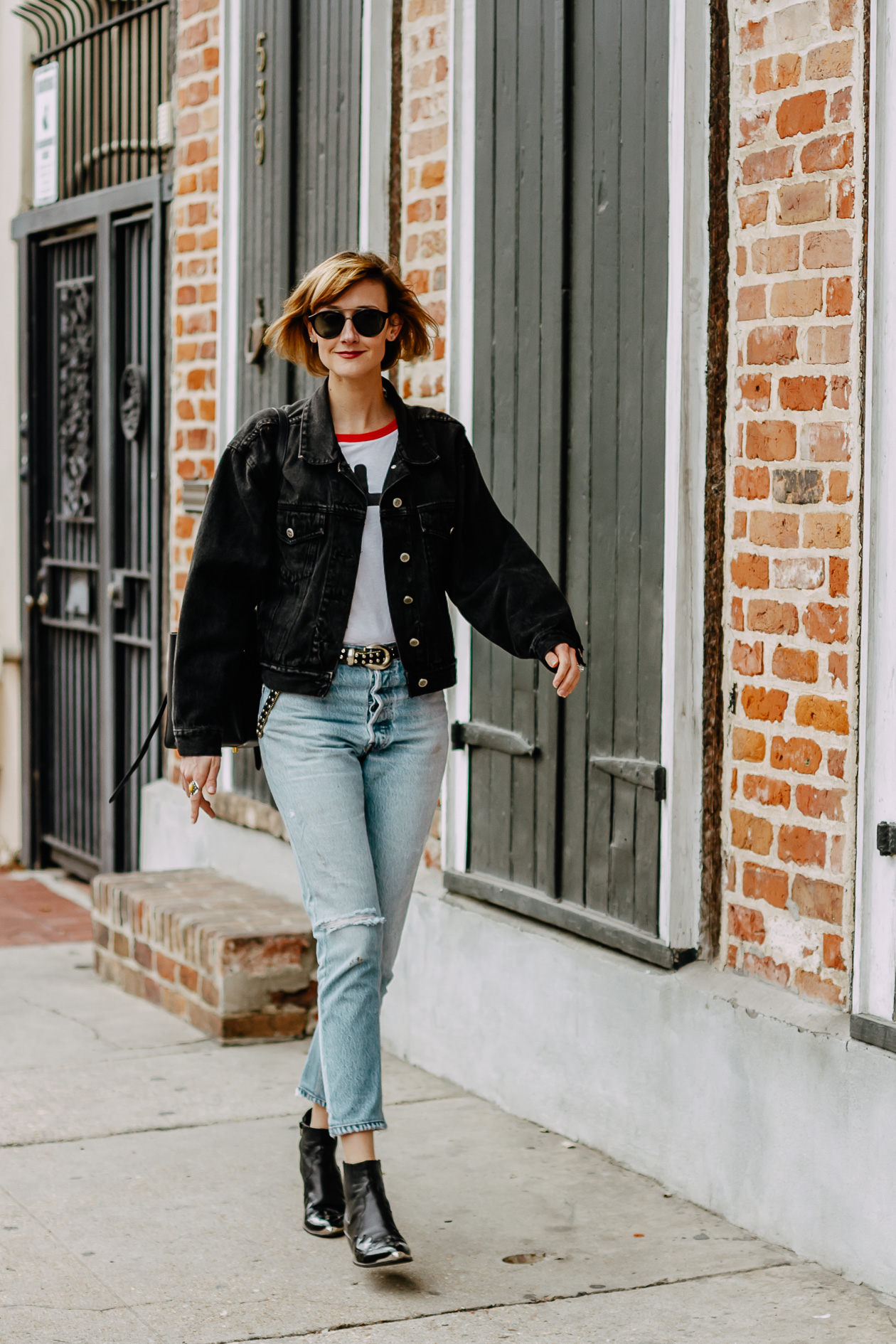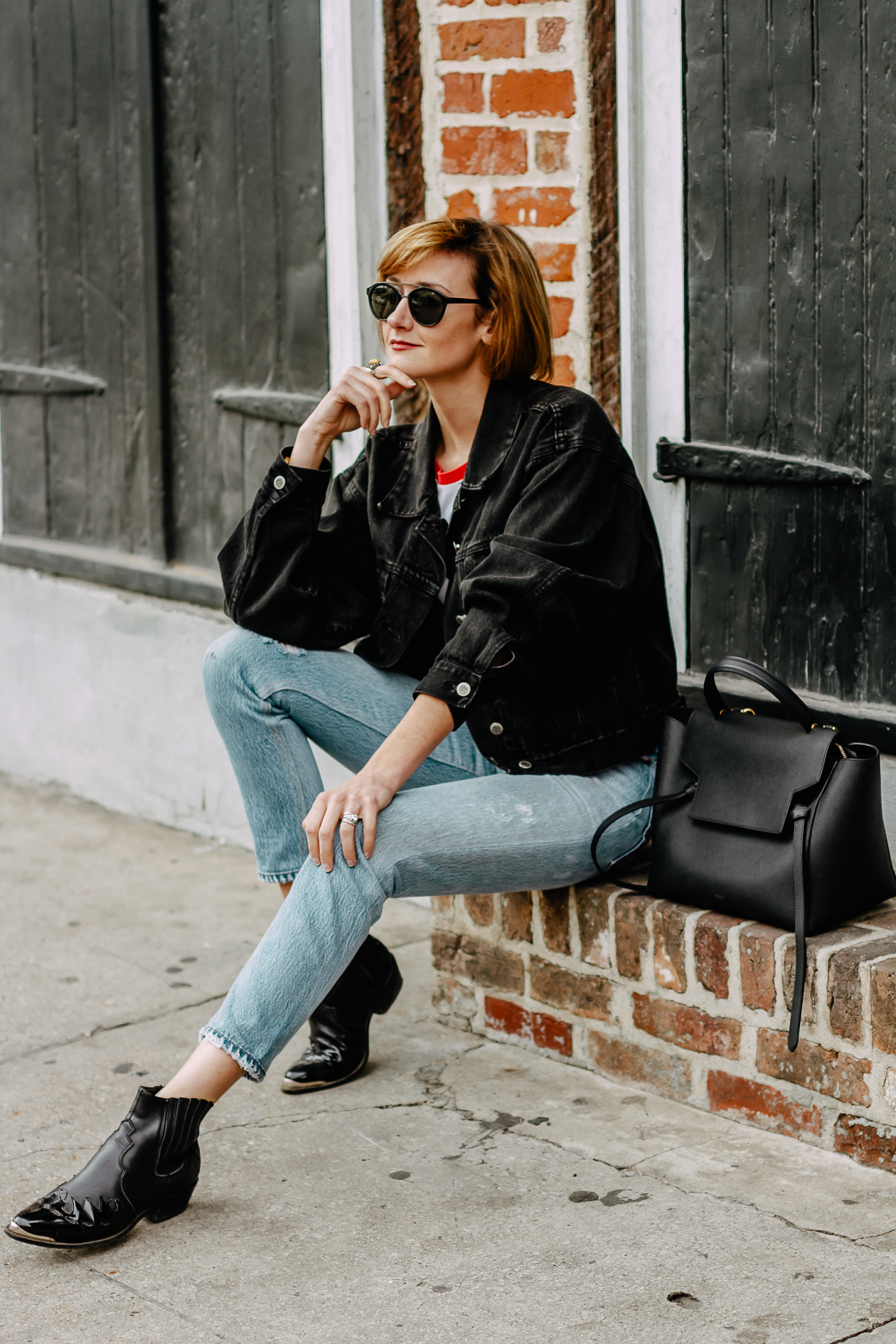 I wasn't looking for another denim jacket when I found this one, but the oversized proportions were so perfect, I couldn't pass it up. This vintage Bill Blass jacket strikes the perfect balance between volume and fit that poofs and cinches in all the right places. This was another piece I found at Meadowsweet Mercantile on our Philadelphia trip. But good news for you! There's a number of similar options online, like this one and this one. This jacket was the perfect piece to pack for our recent trip to New Orleans, where the temps range from the high '50s to low '70s around this time of year. It looks super chic layered over a slip dress, but roomy enough to fit over a sweatshirt on cooler days. I wore the denim on denim look for sightseeing in the French Quarter on one of those "in between" temperature days. I packed relatively lightly for this trip so these flat cowboy boots pretty much took me all over NOLA and back again. I used to be a "pack every shoe for every situation" kind of person, but lately I've found I can get by with one chic pair of walking shoes and one or two cute pairs of heels (ref: New Mexico packing).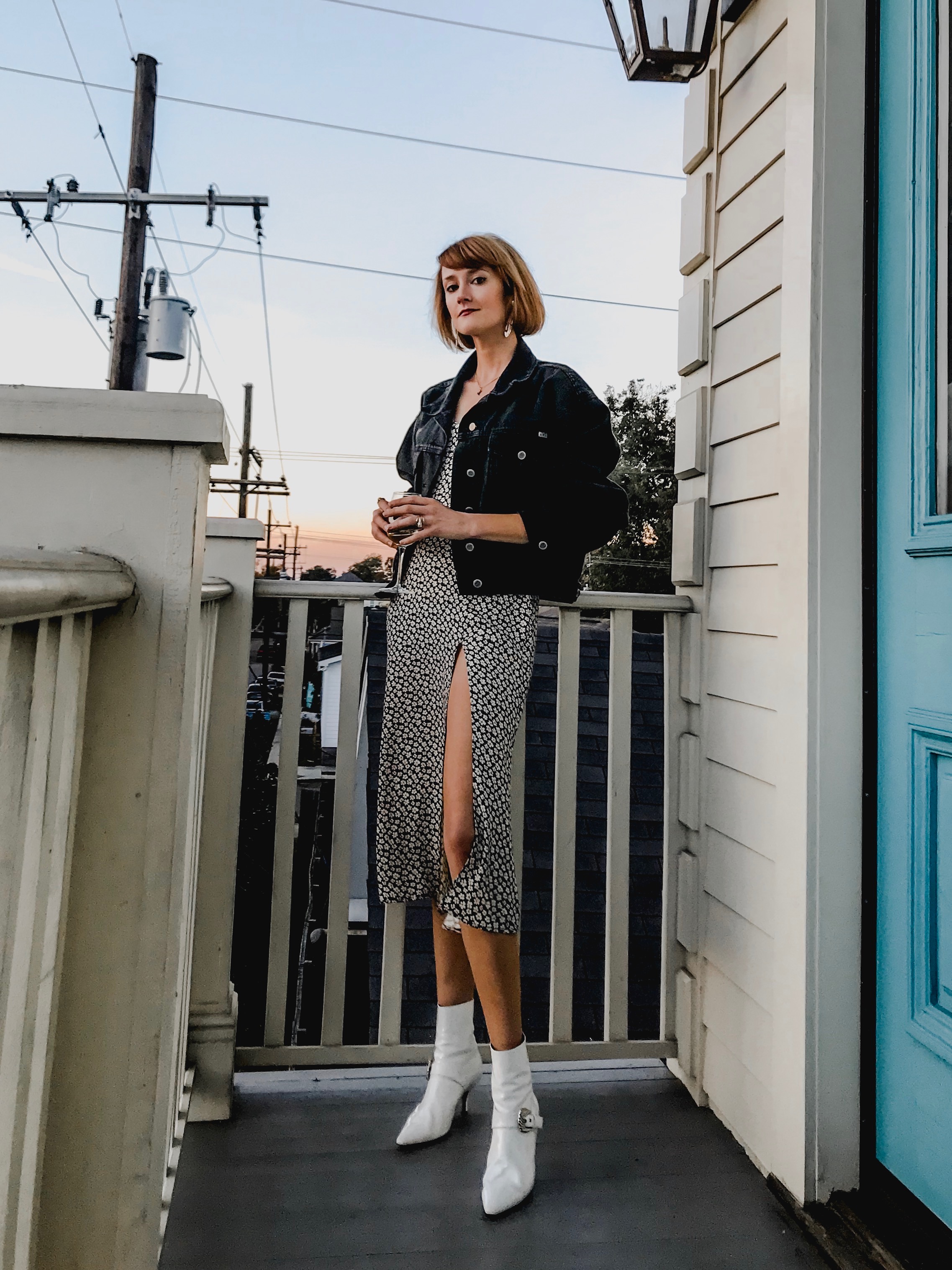 The second look was for dinner at La Petite Grocery (which was, btw, absolutely divine). I love how well the cropped but voluminous shape of this jacket works with a slinky slip dress.
Speaking of New Orleans, I'm putting together a little guide for planning a trip. Stay tuned for my next post!
First Look
vintage Bill Blass jean jacket
Fila t-shirt
Re/Done jeans (found on Shopbop)
studded belt
Topshop boots
Celine bag
Second Look
vintage Bill Blass jean jacket
Reformation dress
Dorateymur boots – on sale!