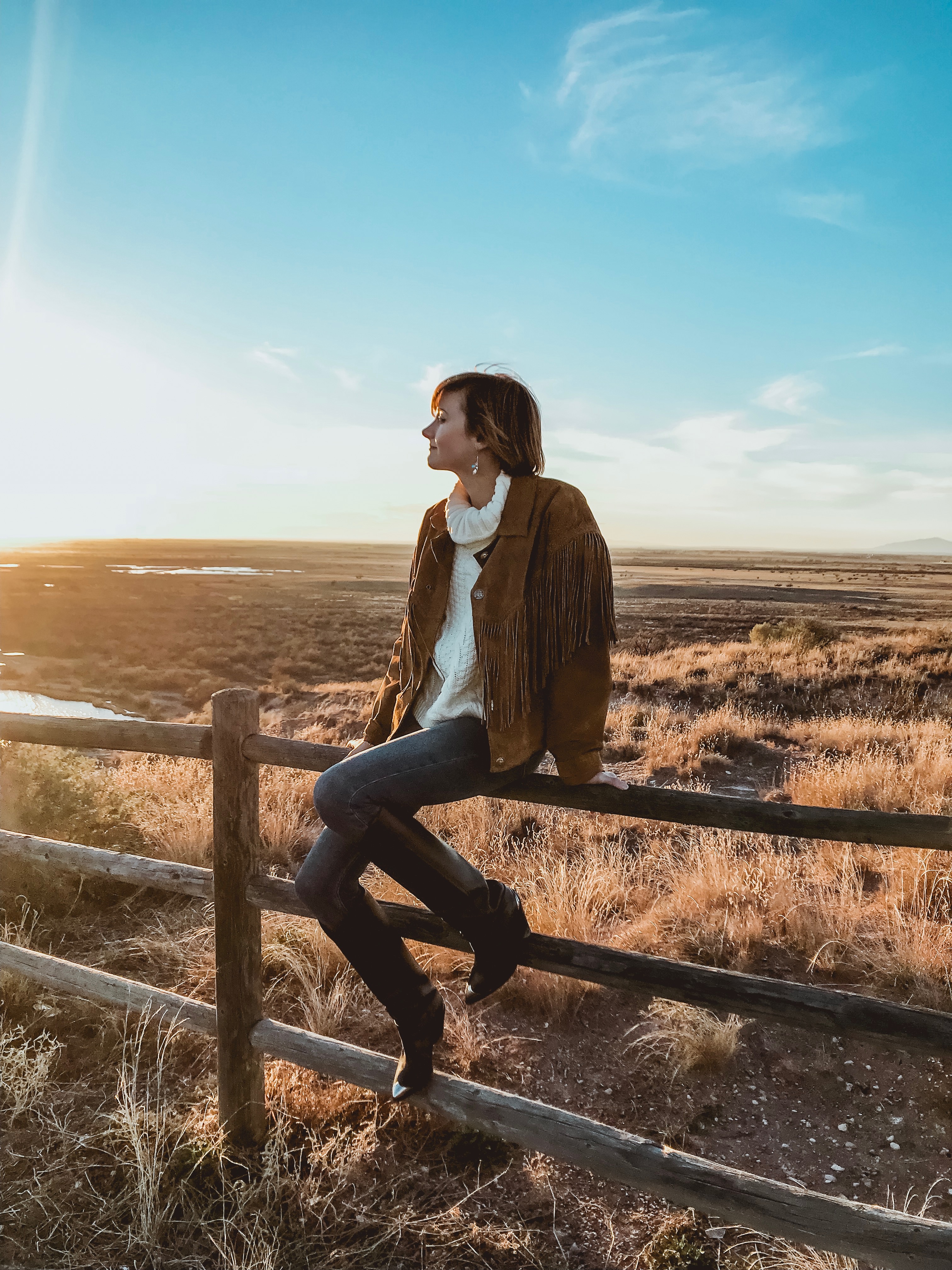 After 10+ years of visiting New Mexico, I think I've finally got packing down to a science. We had to pack as lightly as possible for this particular trip since we needed to allow room for Christmas gifts. The result was a pretty nice capsule wardrobe for a 10 day southwest vacation.
New Mexico is a very casual place where jeans and boots are appropriate just about anywhere. I managed to get by with only two pairs of boots for the whole trip (a tall, high-heeled pair and flat pair of ankle boots). For bottoms, I brought two pairs of high-waisted blue jeans, a pair of skinny black jeans, and the fringed skirt you saw in my previous post. The rest was easy layering pieces like this cropped white sweater, this poncho-style sweater, a big cozy cardigan (perfect for plane travel), an oversized denim jacket, and a fringed leather jacket. To further streamline the decision-making process, I only packed silver jewelry since it goes so well with the southwestern aesthetic. Mix and match any of these with a white turtleneck, some t-shirts and tank tops, and you're good to go!
Packing pro tips:
Try on all of your outfits before you pack them. This weeds out what works/doesn't work and you might be surprised by what you don't need. I often take pictures of my outfits and keep them in a folder on my phone, which makes getting dressed a snap when I'm on vacation!
Keep shoes to a minimum. It pains me to say this, because you know how much I love shoes, but they're usually the heaviest items to pack. For most trips, you really only need one fun pair of heels, a comfortable (but cute) pair of flats, and maybe a pair of sneakers (if you're feeling sporty).
Wear your heaviest/bulkiest items on the plane. Another way to keep the weight down in your checked bag, I basically wore the outfit pictured above (minus a wide-brimmed western hat that I, unfortunately, left on the plane – RIP ?).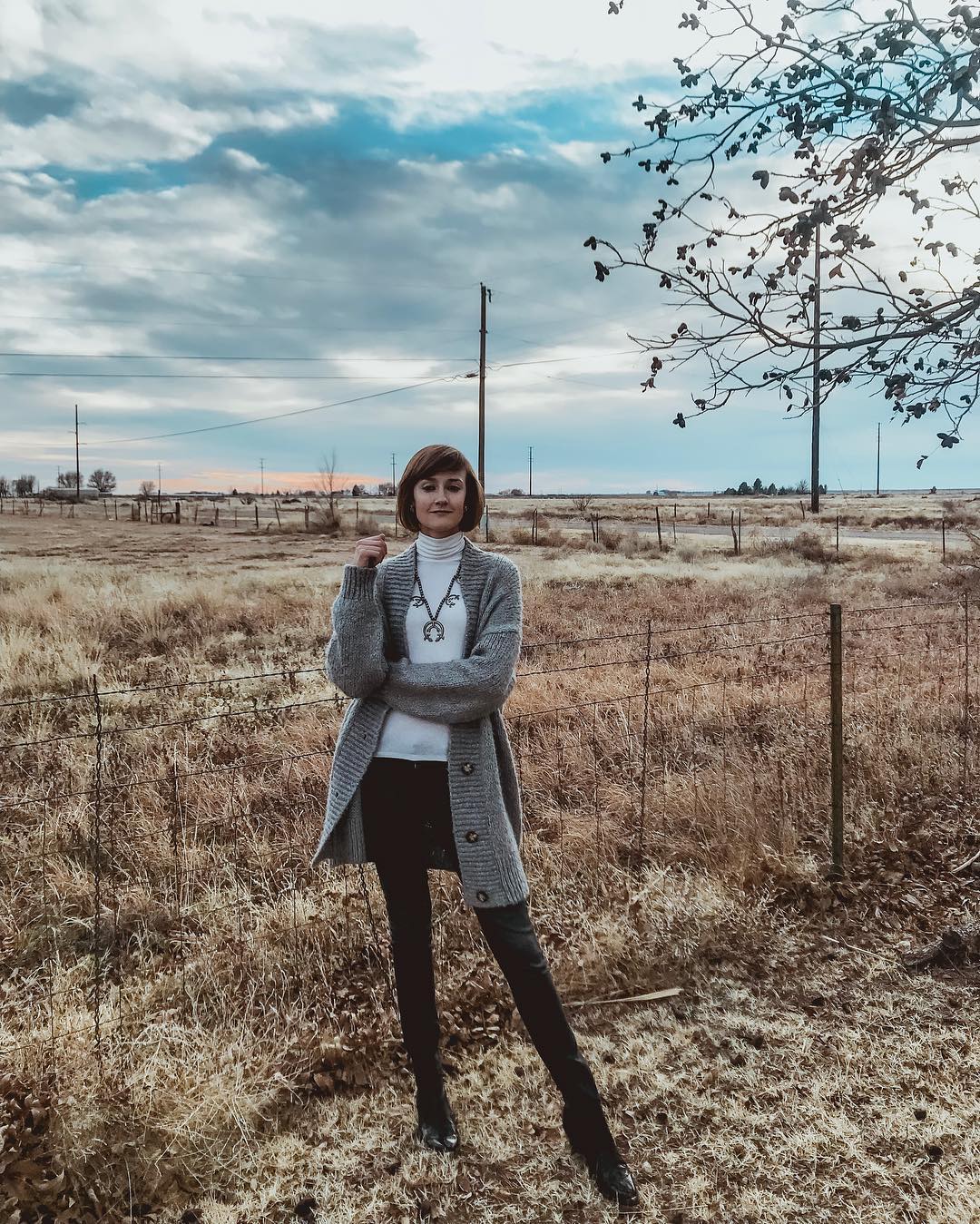 A good statement piece like this antique squash blossom necklace makes is easy to dress up simple looks like this turtleneck/cardigan/jean combo. Worn here with a Reformation turtleneck, Zara cardigan, DL1961 denim, and Topshop ankle boots (similar).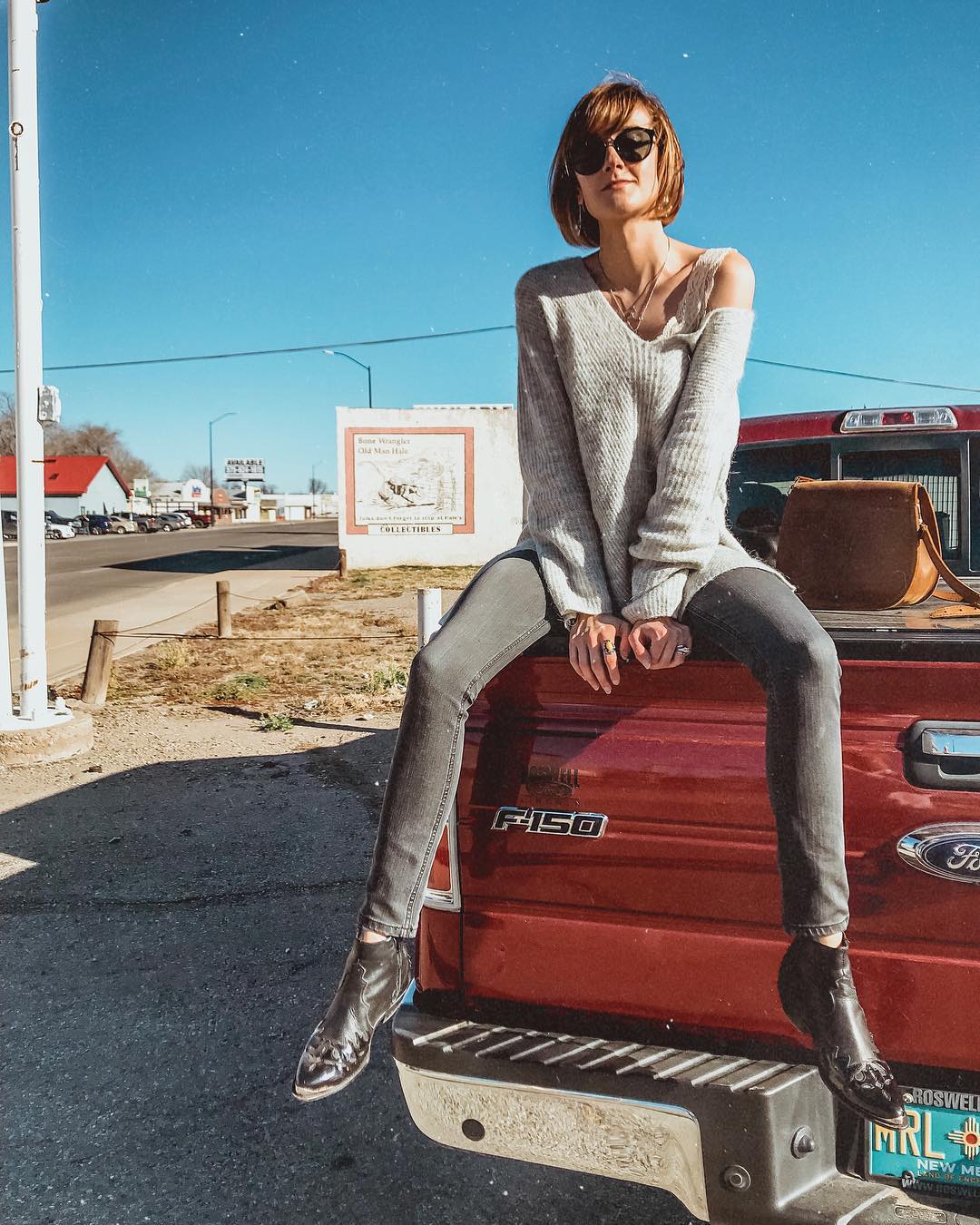 This poncho sweater is super soft and can easily be layered over a tank top or turtleneck, depending on the weather. Worn here with dainty silver necklaces, DL1961 jeans, Topshop ankle boots, and Saddleback Leather bag.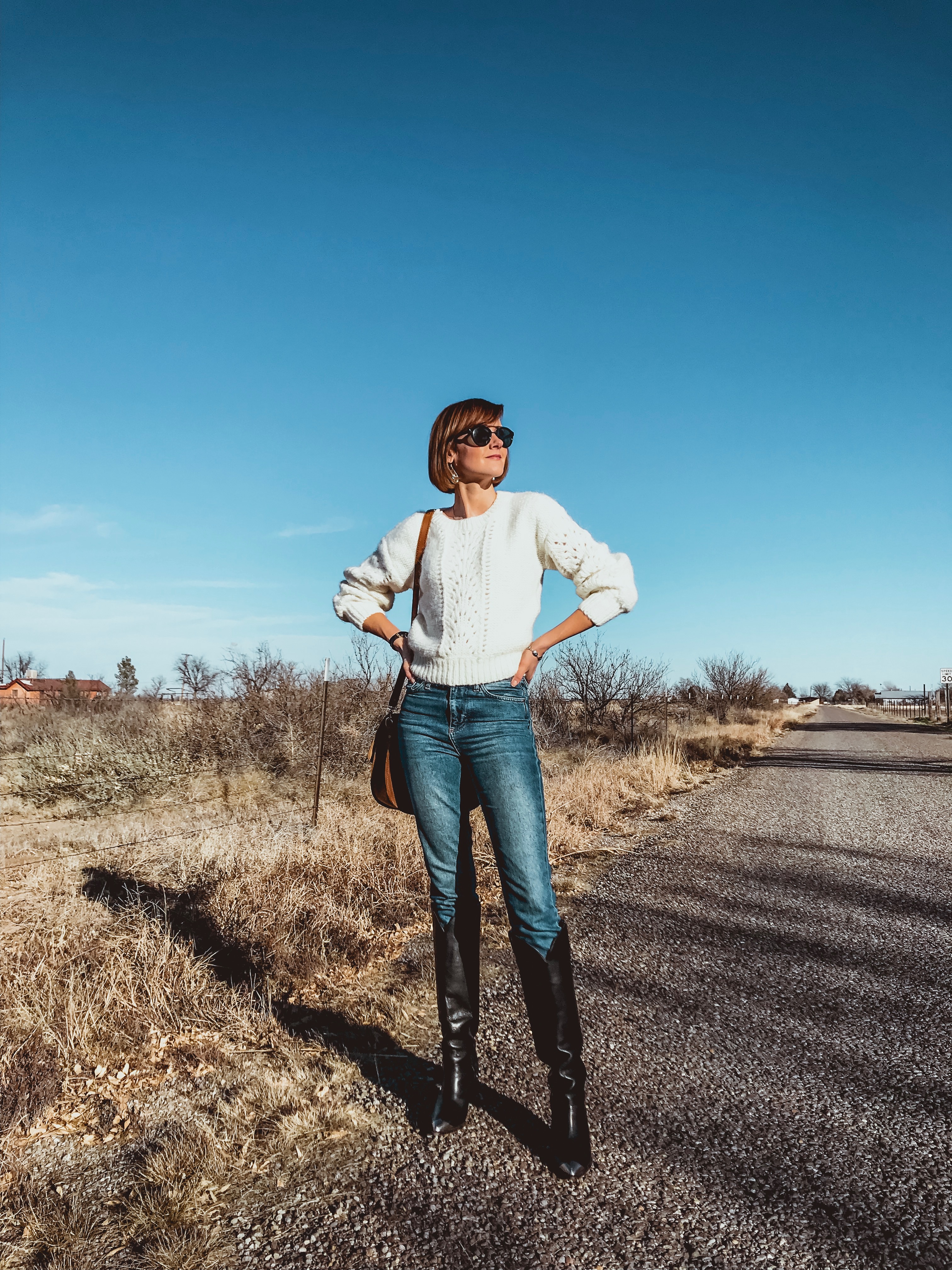 These Isabel Marant boots could not have been more perfect out here! I wore them here with a cropped & Other Stories sweater, Topshop denim, and silver and turquoise earrings.
Want to learn more about planning a trip to New Mexico? Check out my guides to Santa Fe, White Sands, and Bottomless Lakes!