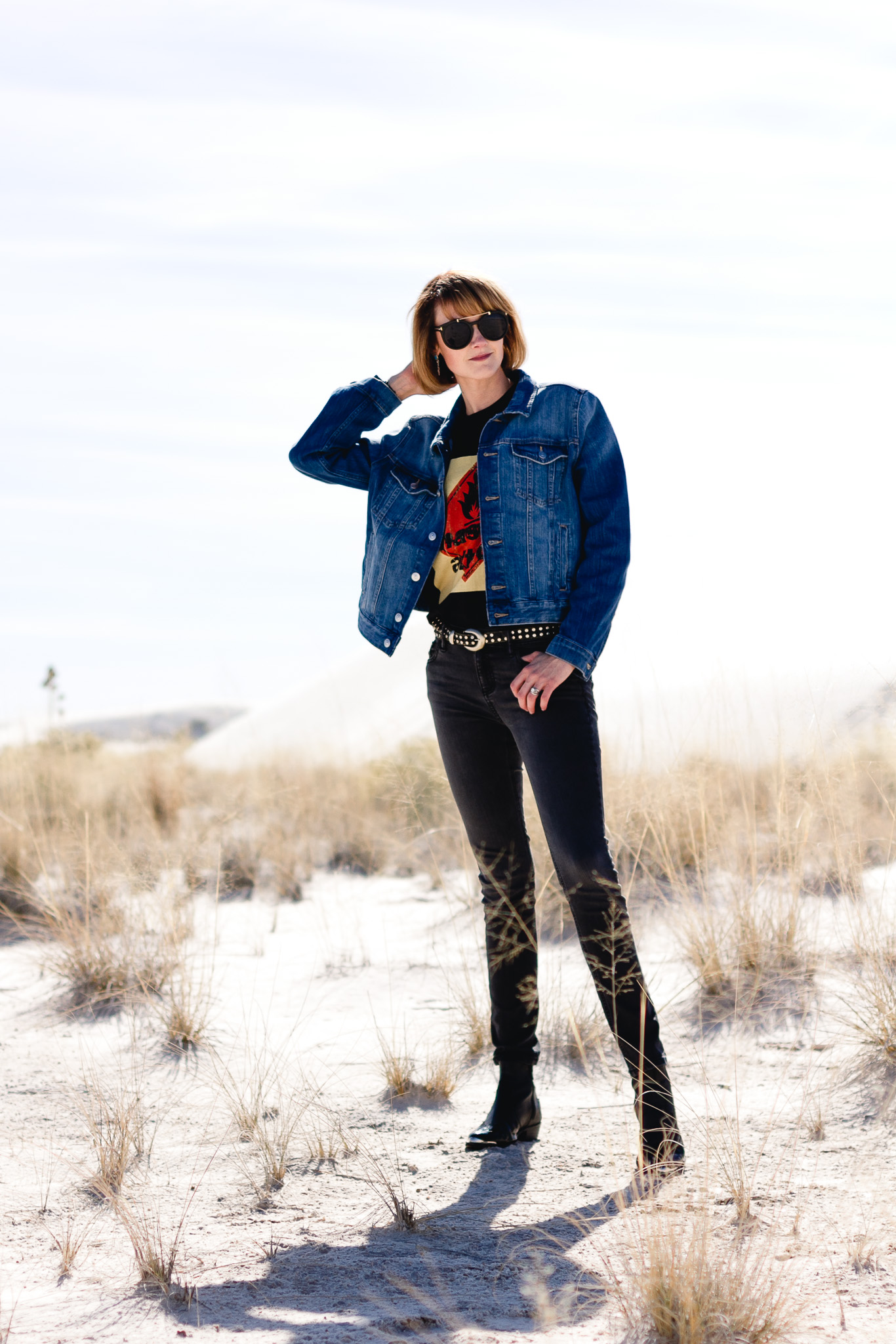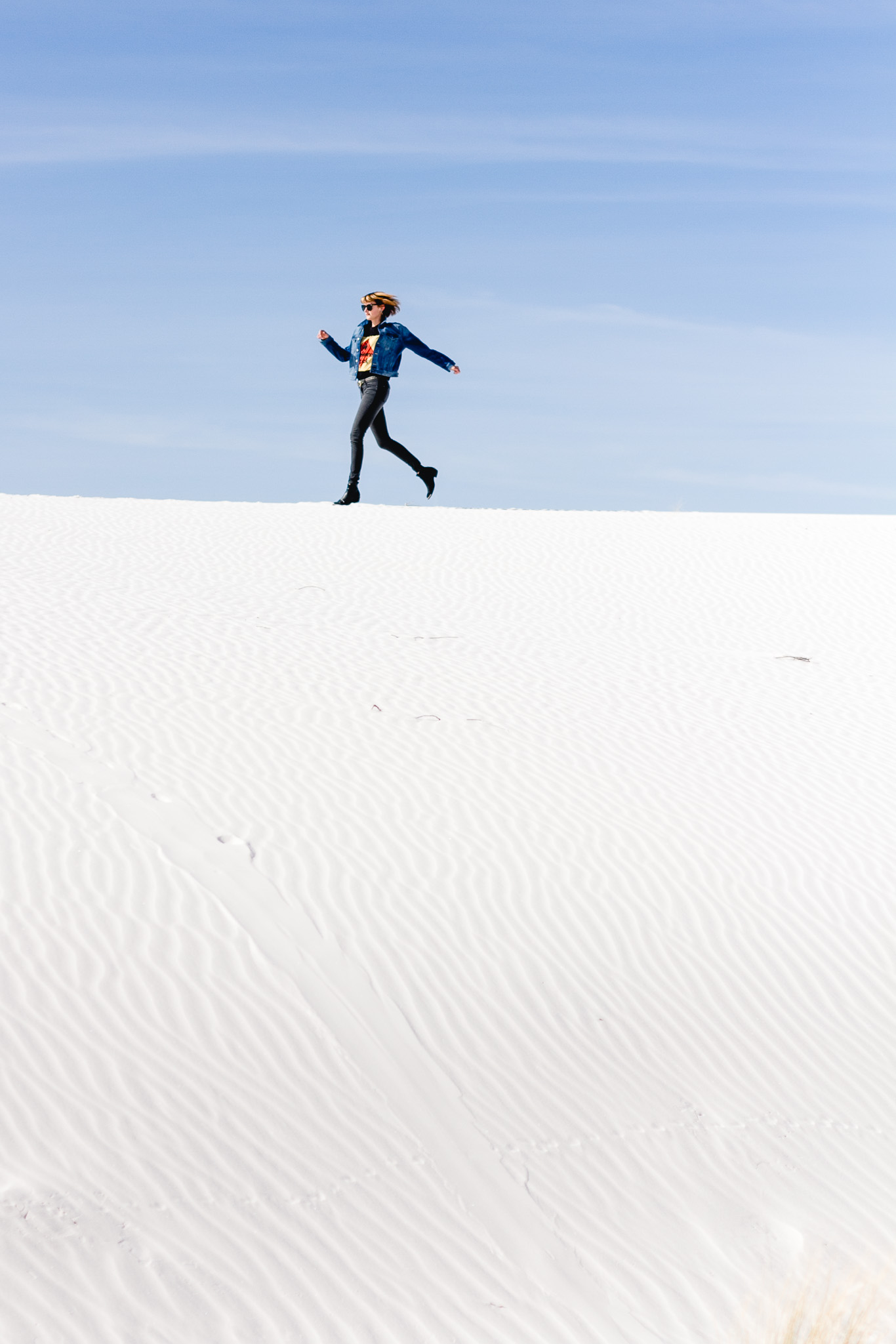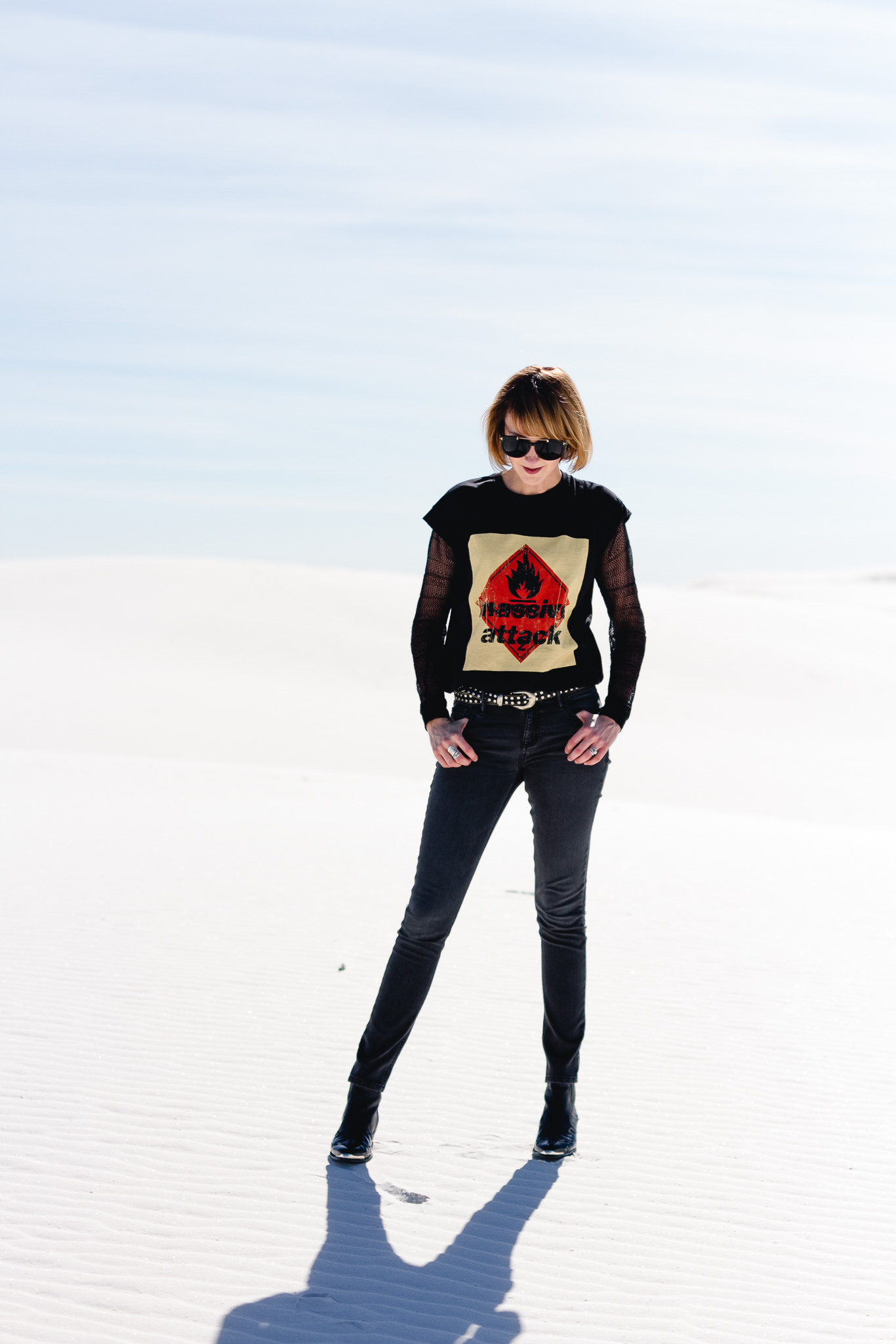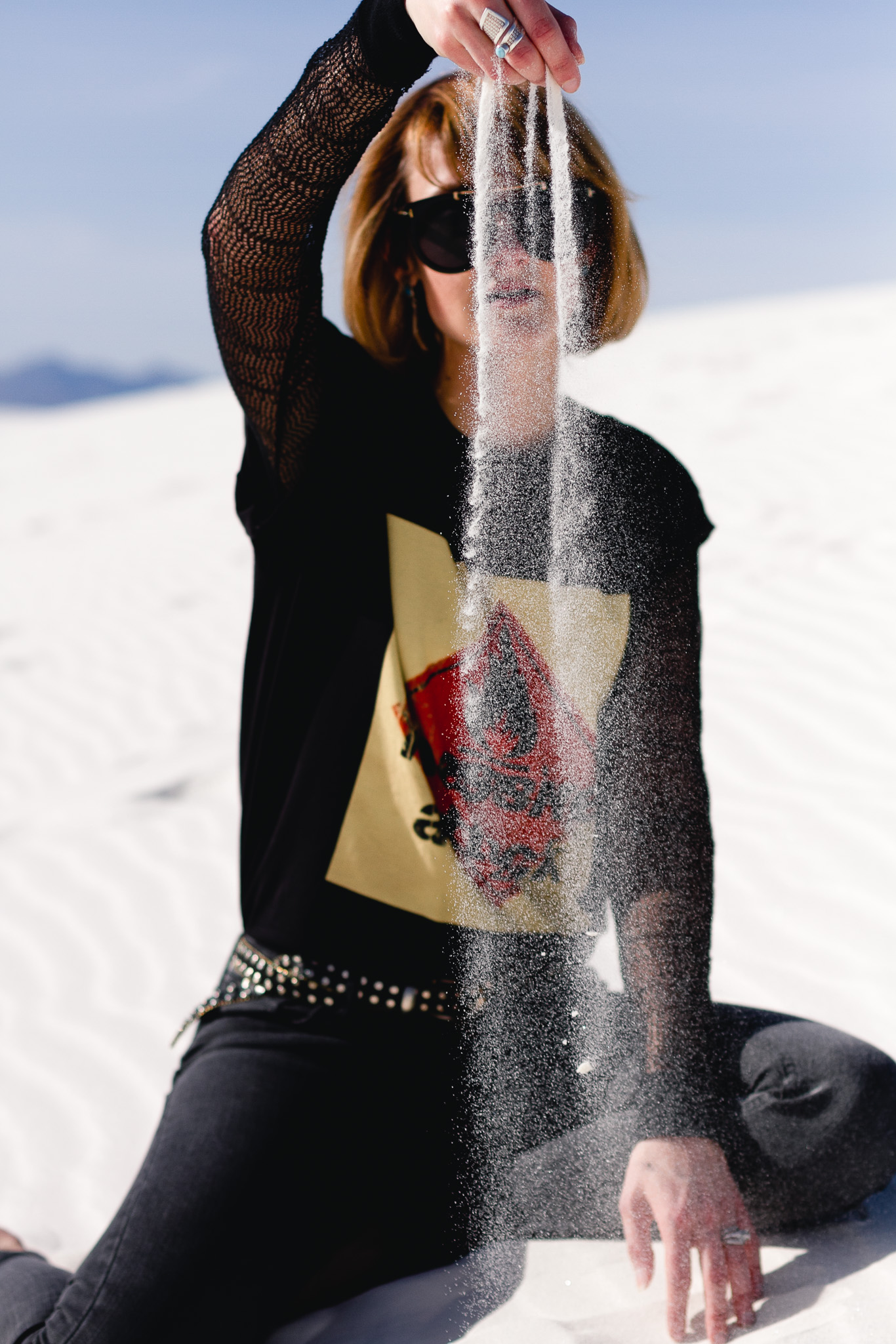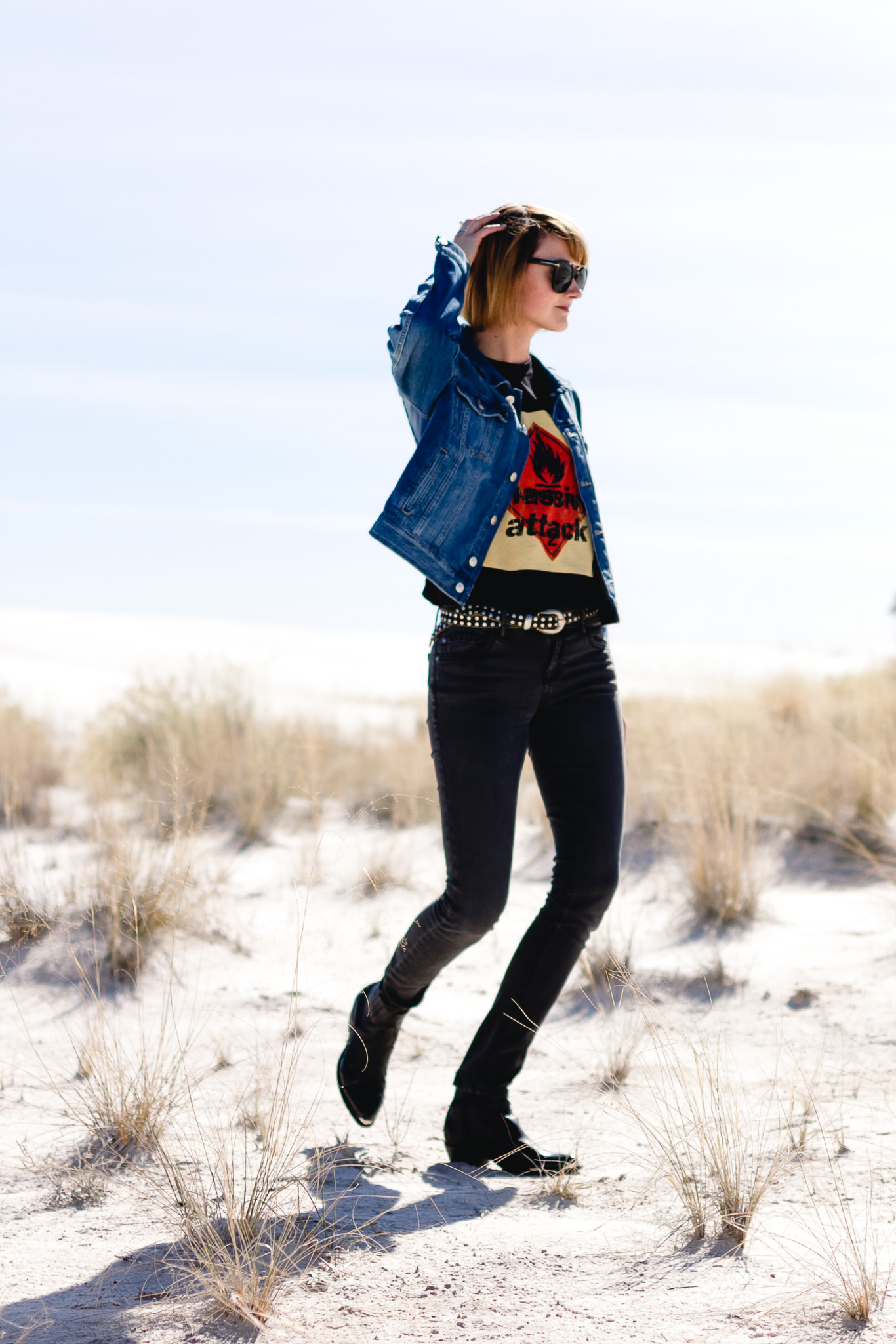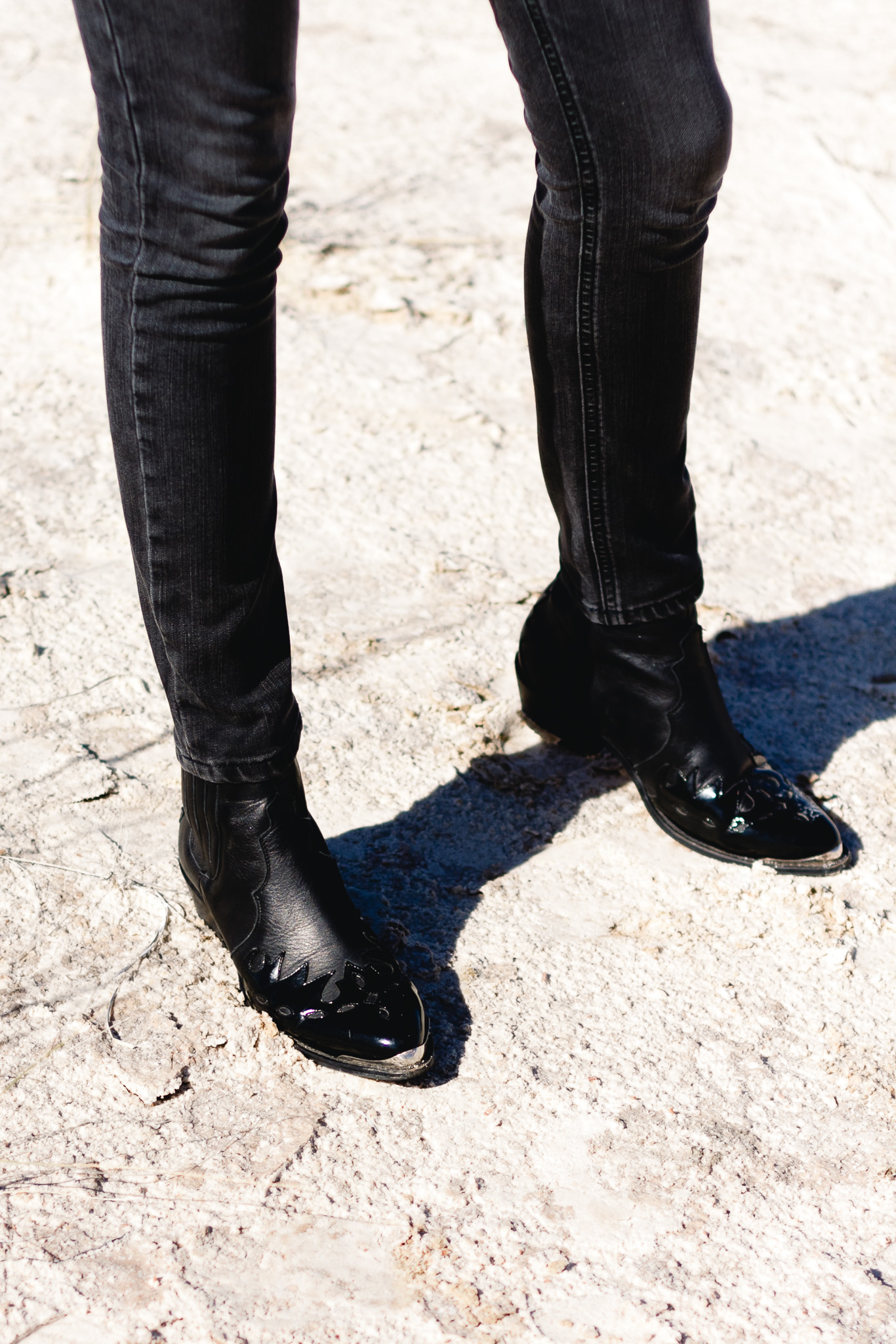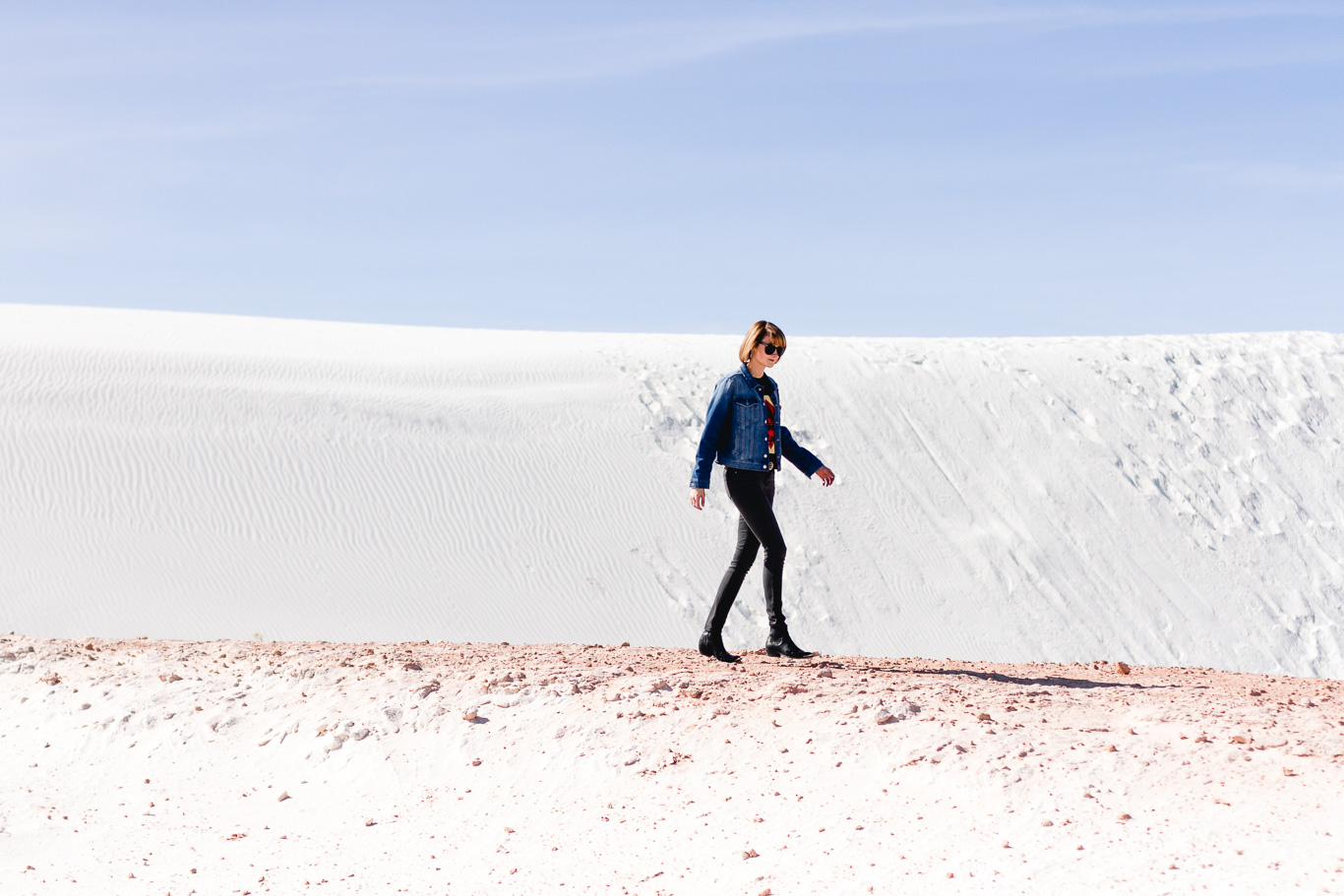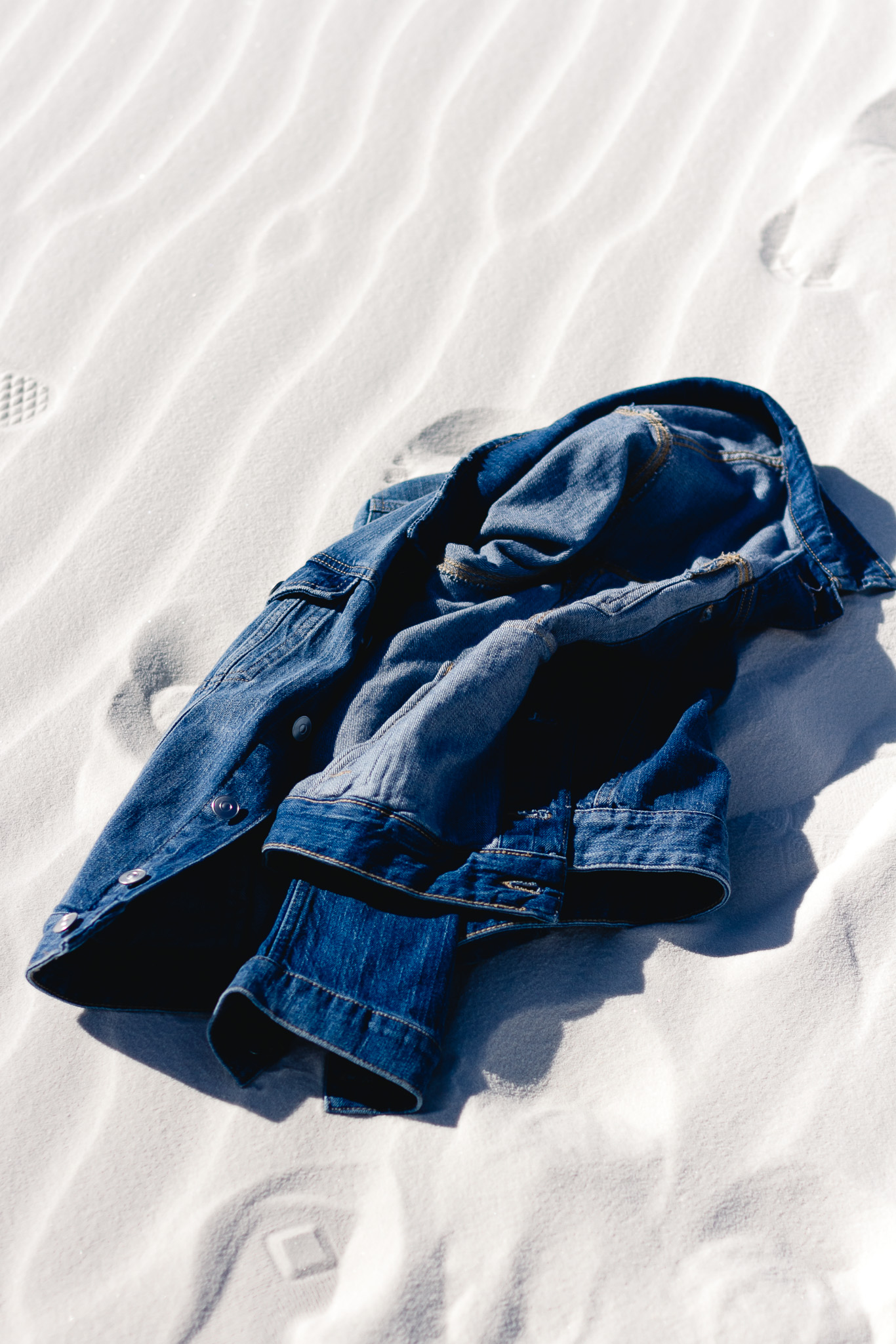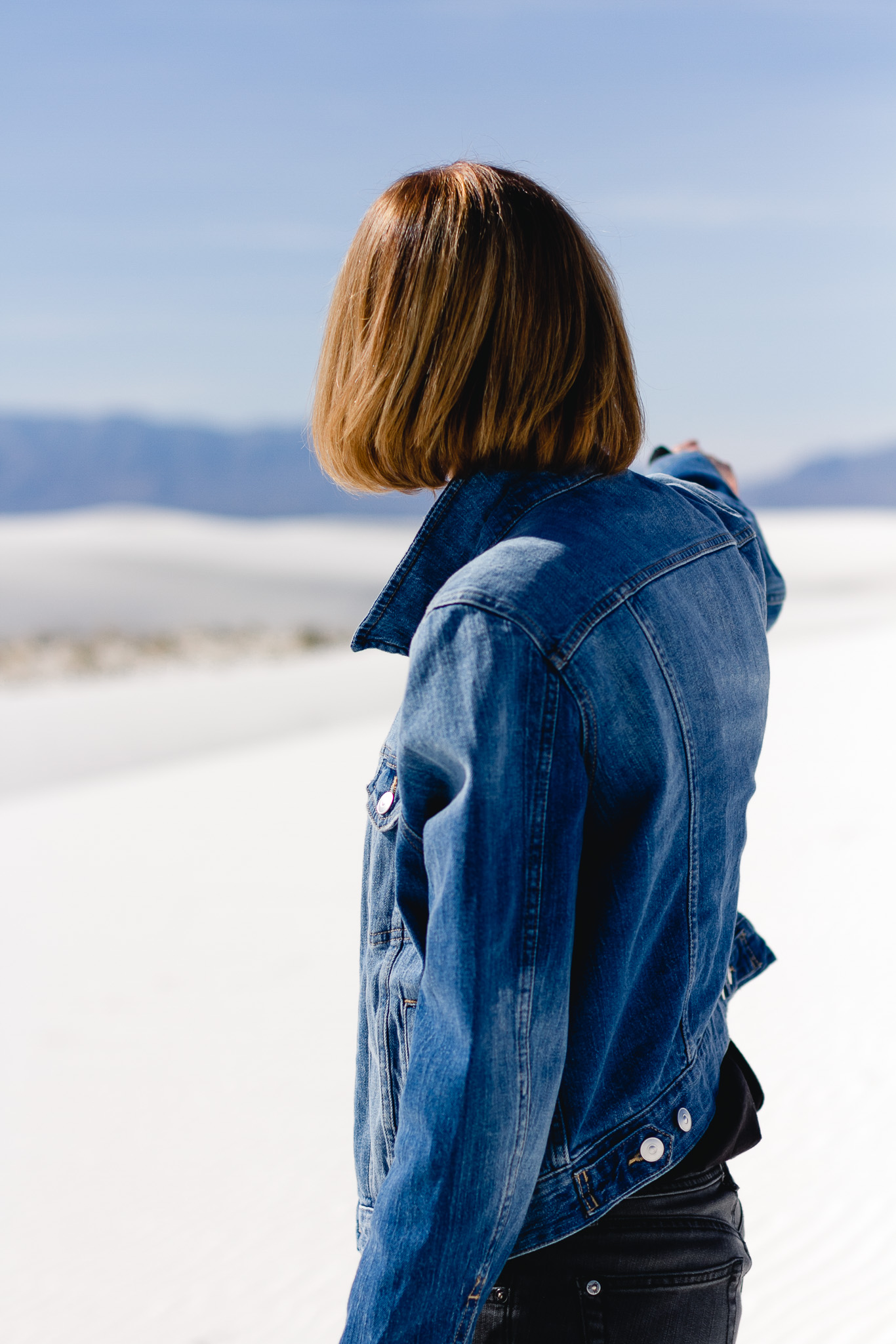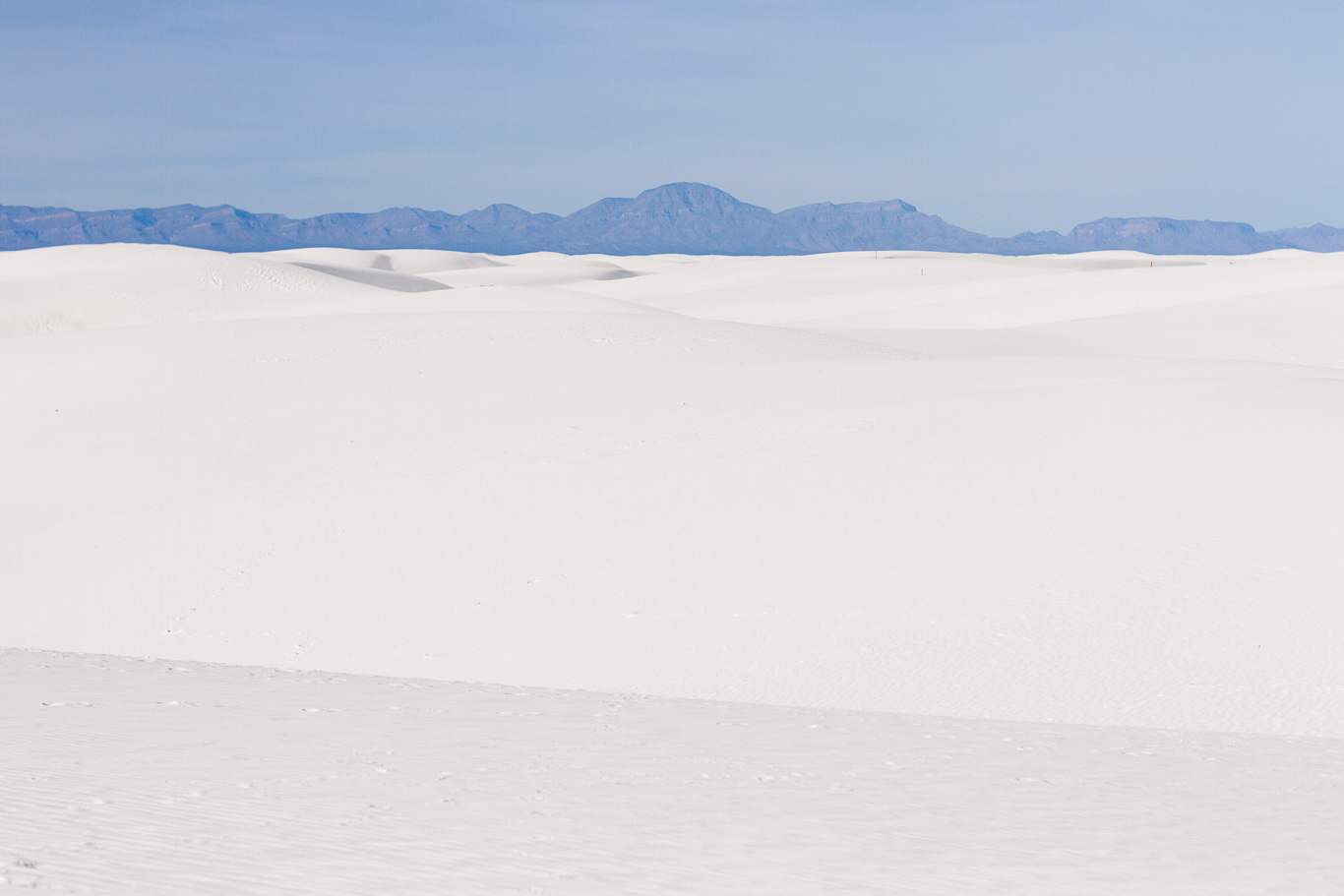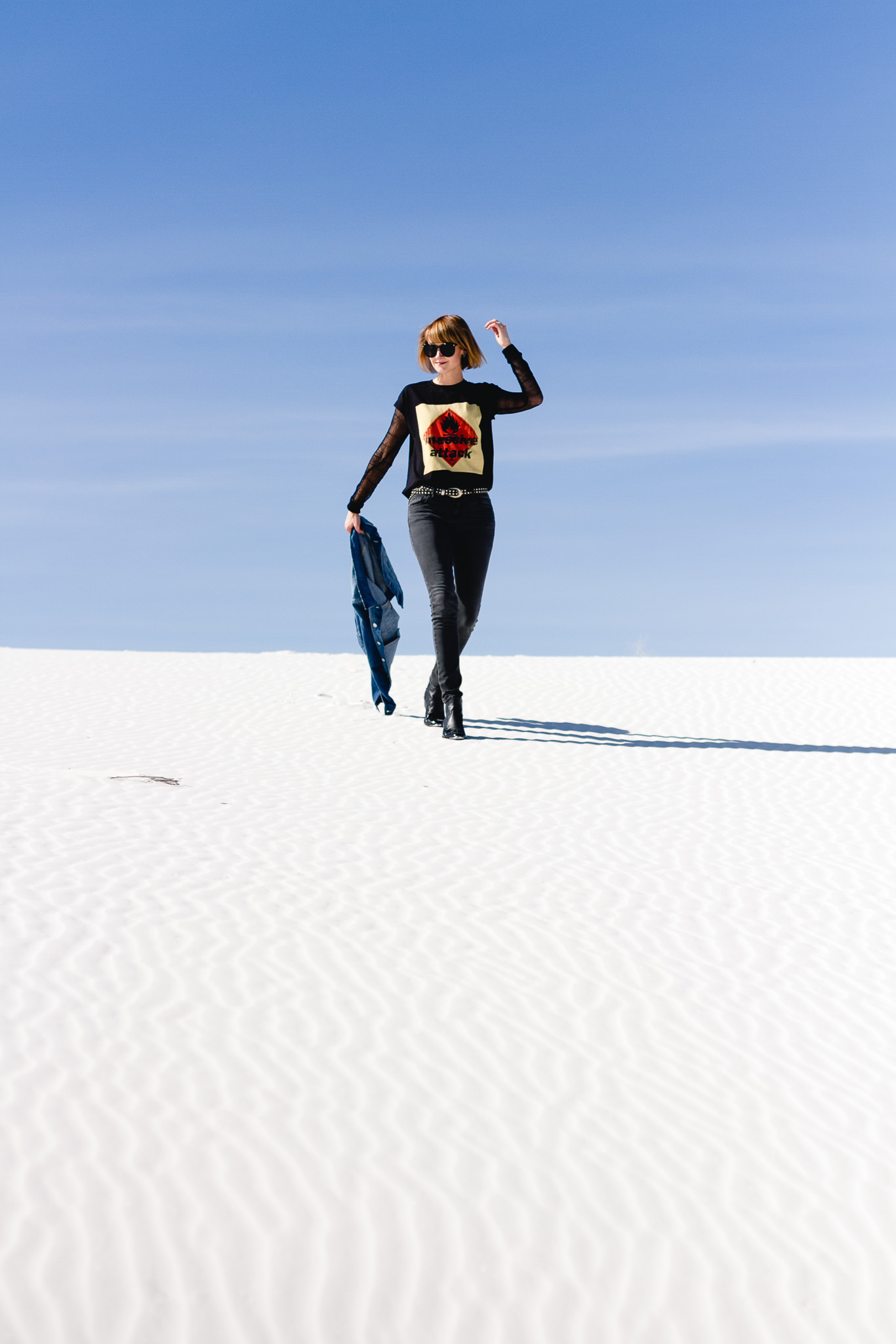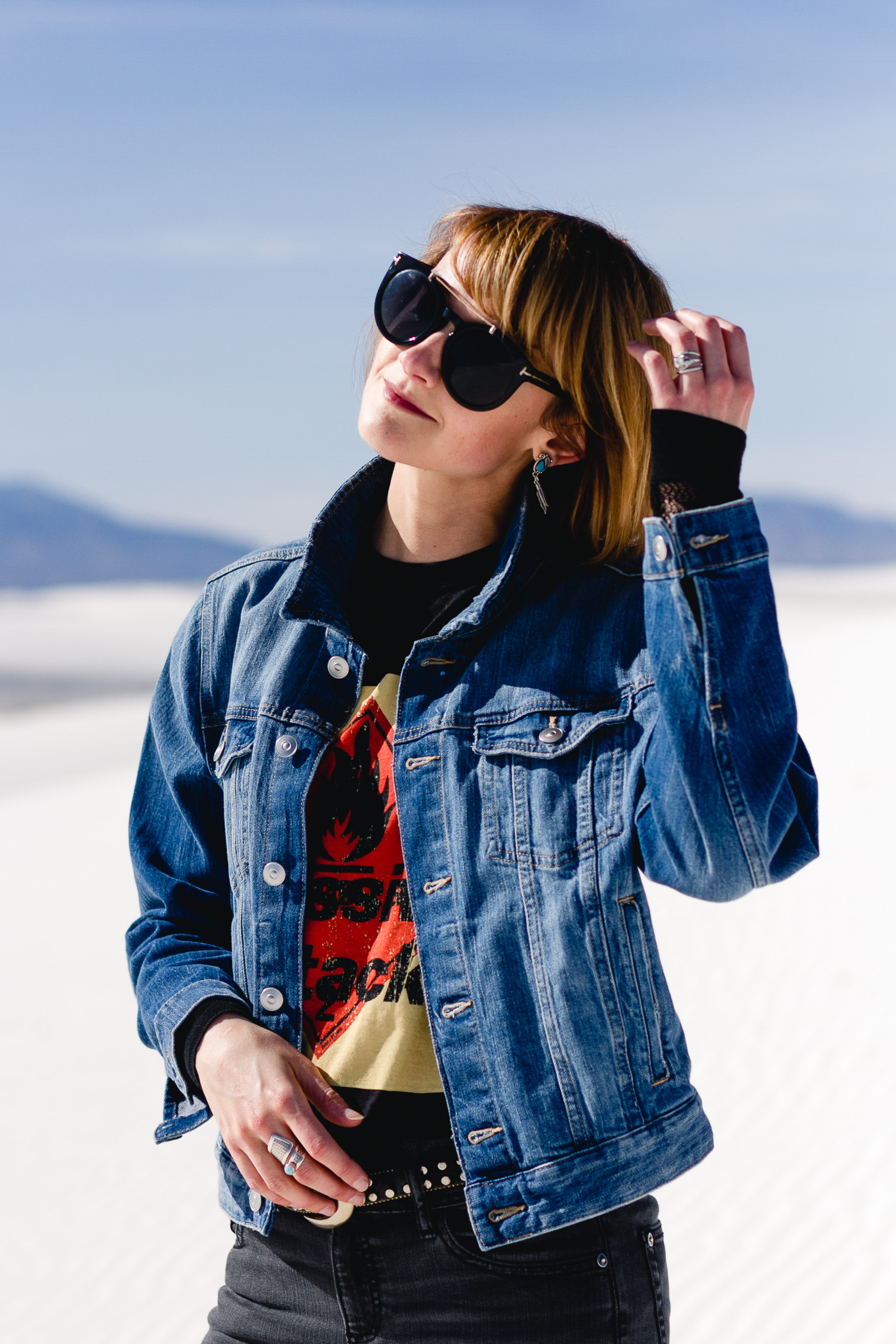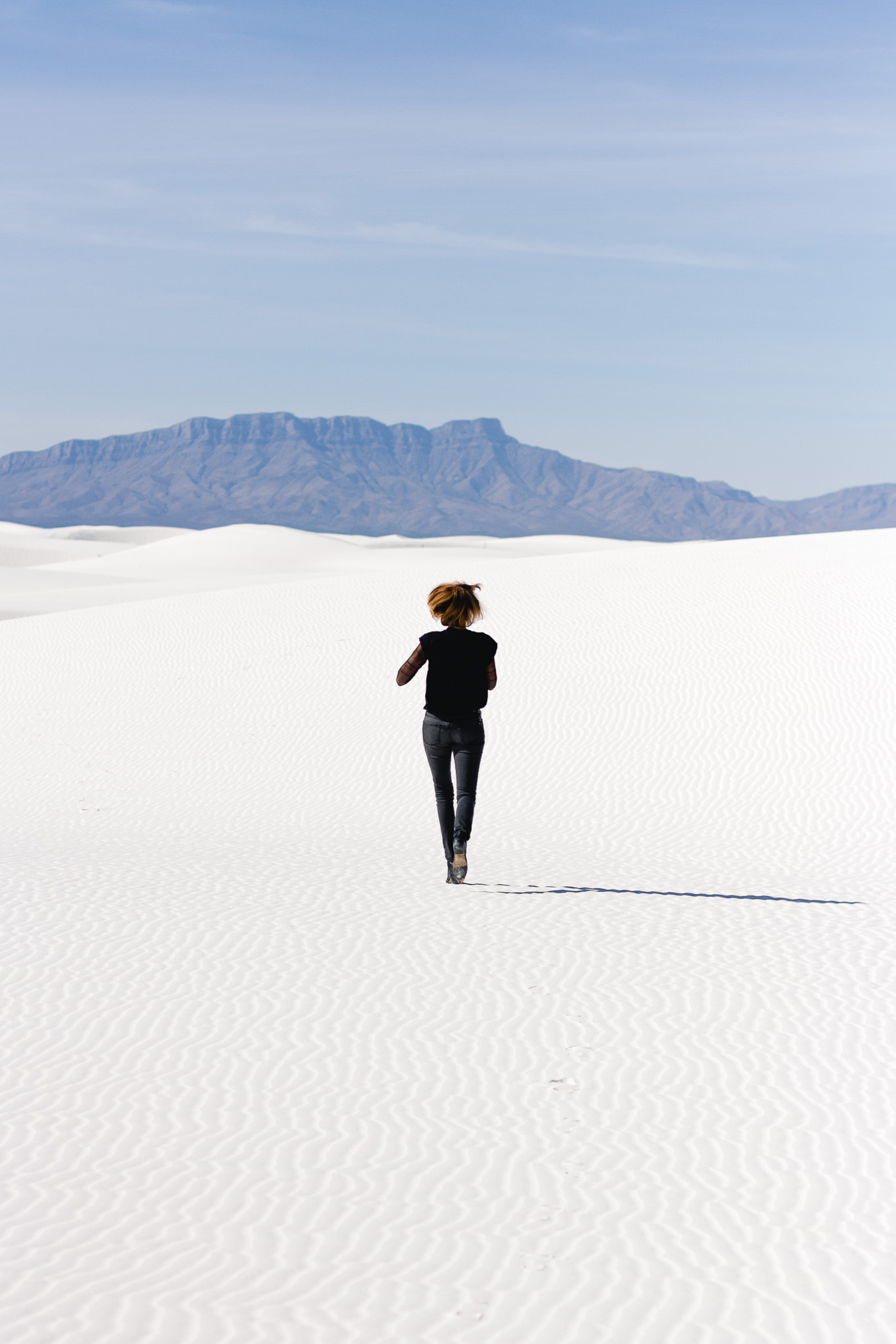 I can officially say New Mexico has the most surreal landscapes I've ever experienced. Ever since my husband and I got married, we've traveled quite a bit around his home state. I've seen the moon-like crater of Taos to the fields of black lava in Valley of Fires, but White Sands had remained elusive (to me at least) until our most recent trip. Miles of pristine white sand dunes as far as the eye can see and surrounded by an endless line of mountain ranges on every horizon. If this place isn't on your bucket list, I certainly suggest you add it.
Tread carefully here. B and I climbed just a few dunes over to take pictures where there were less people and it was crazy how easily you can become disoriented. Sound is muffled and there are few points of reference, so you quickly lose your sense of direction. Even in 50 degree weather, I found myself guzzling water after just 30 minutes of climbing up and down the dunes.
But don't let this scare you off. As long as you're sensible, it's a wonderful family trip. We spent most of our time in well-marked areas, walking barefoot in the fine sand and sledding down the dunes alongside kids and adults alike. As you might have guessed, my son had the time of his life in this giant sandbox (and still refers to it as "the beach"). Afterwards we took a little tour of the nearby town of Alamogordo, where I picked up a pair of oversized silver feather earrings at The Blue Stone – a great source for Native American jewelry and home goods. We also took advantage of McGinn's, one of the two major pistachio farms that are based there. My son had a pistachio ice cream cone the size of his head (largely shared with his parents and grandparents) and we filled our bags with spicy and sweet pistachio bark for the holidays!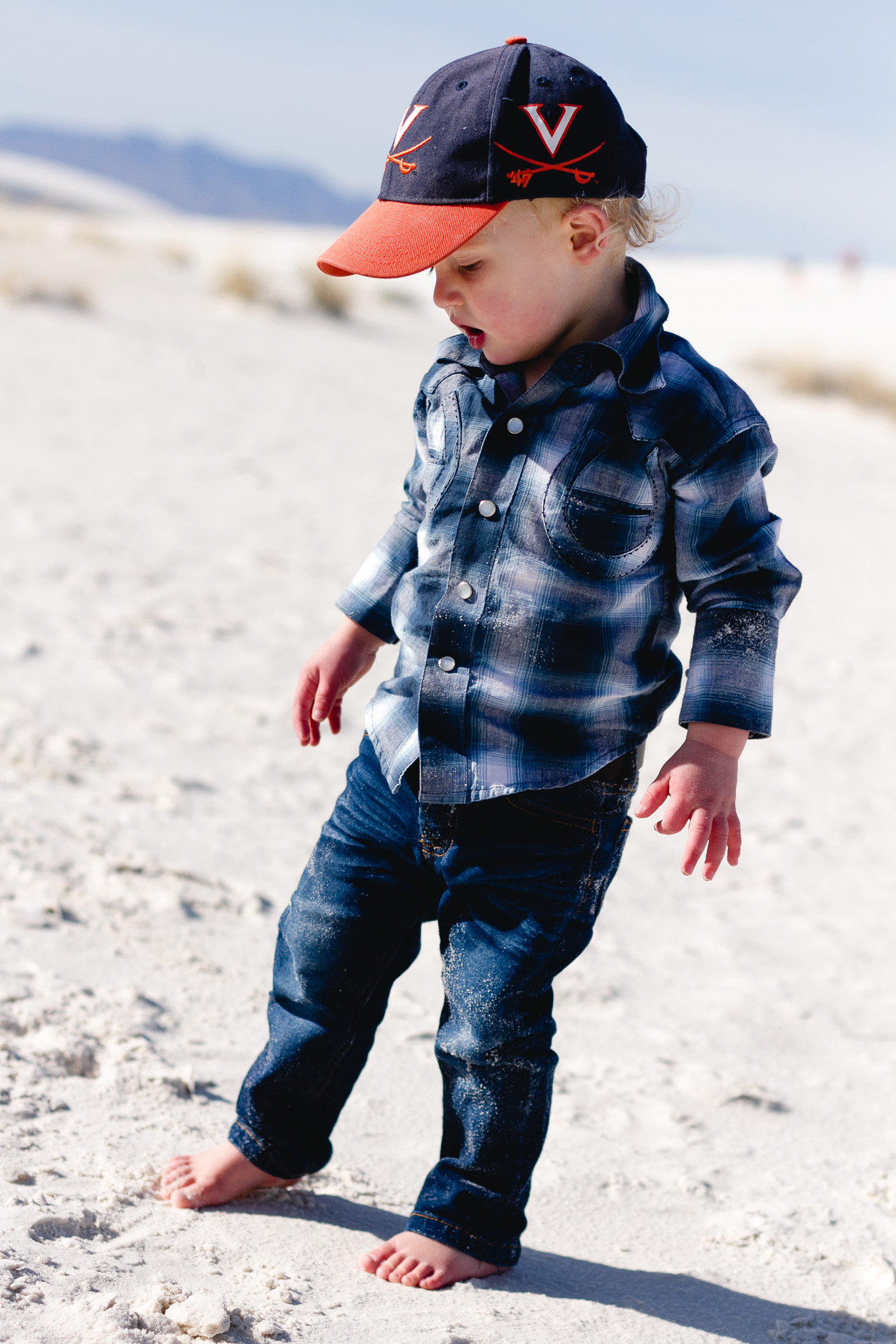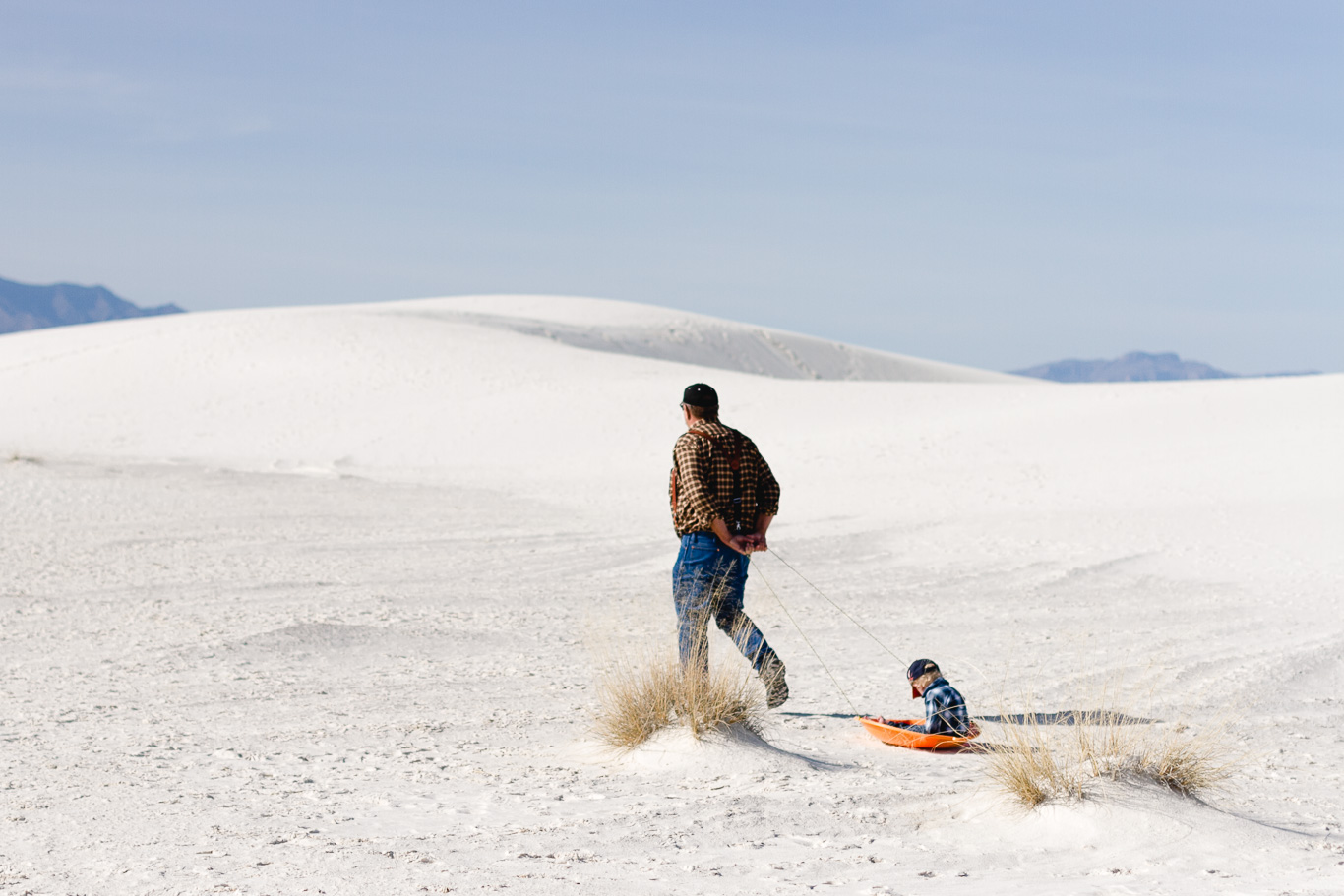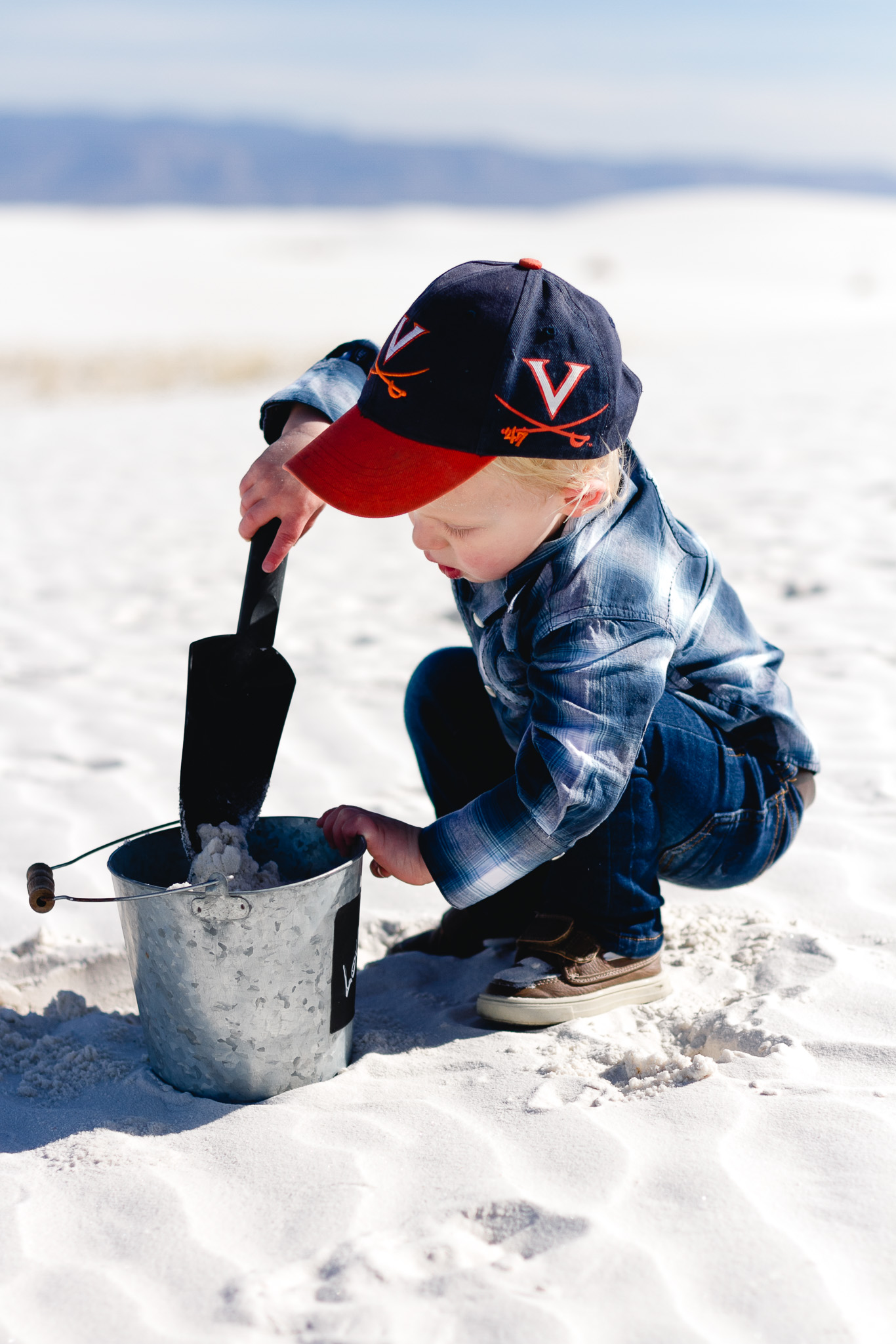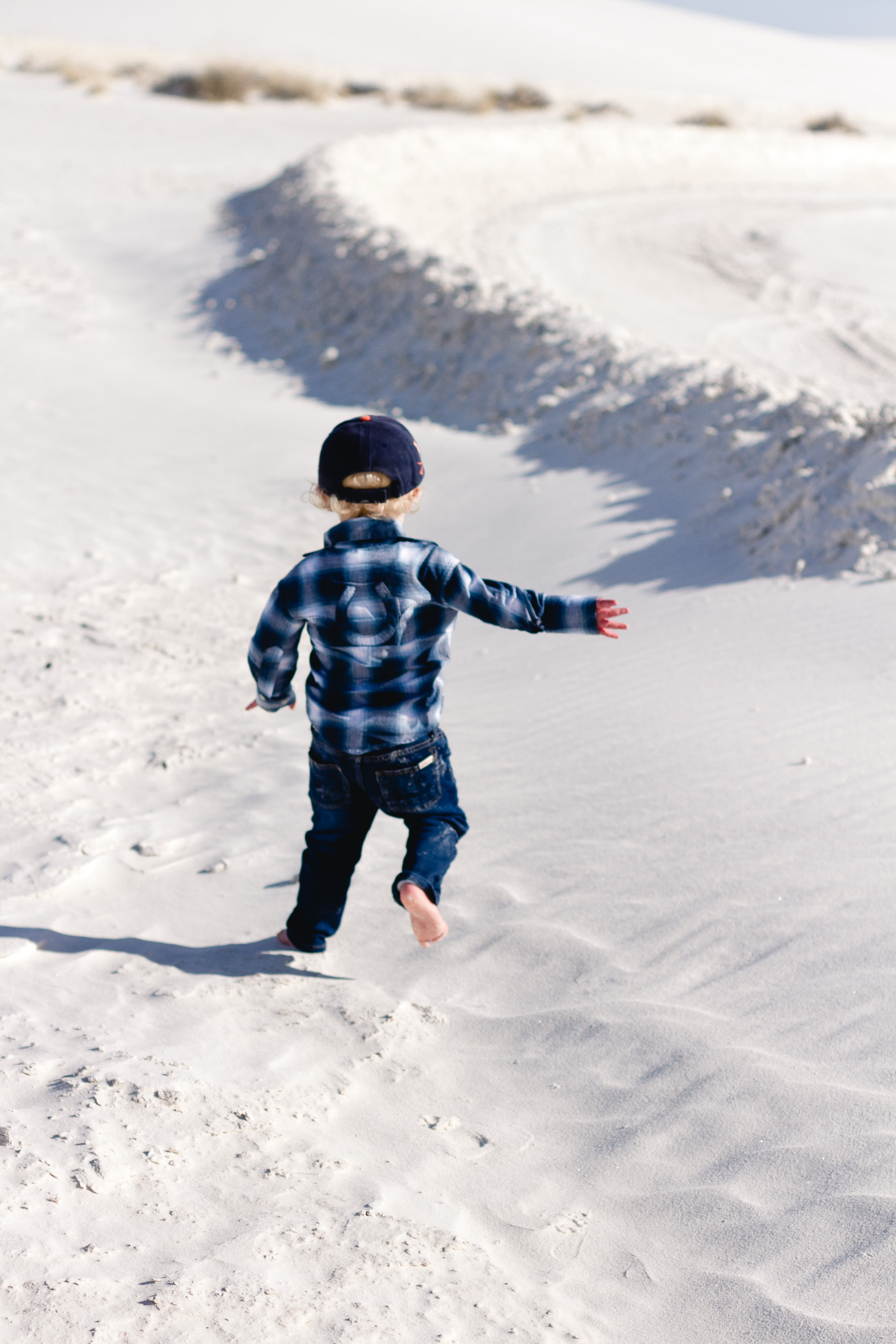 brow bar sunglasses
H&M jean jacket (I sized up to a US 14 for a boxy fit)
Helmut Lang mesh top (old, try this one)
Massive Attack t-shirt
studded belt
DL1961 jeans
Topshop boots (sold out, close match)