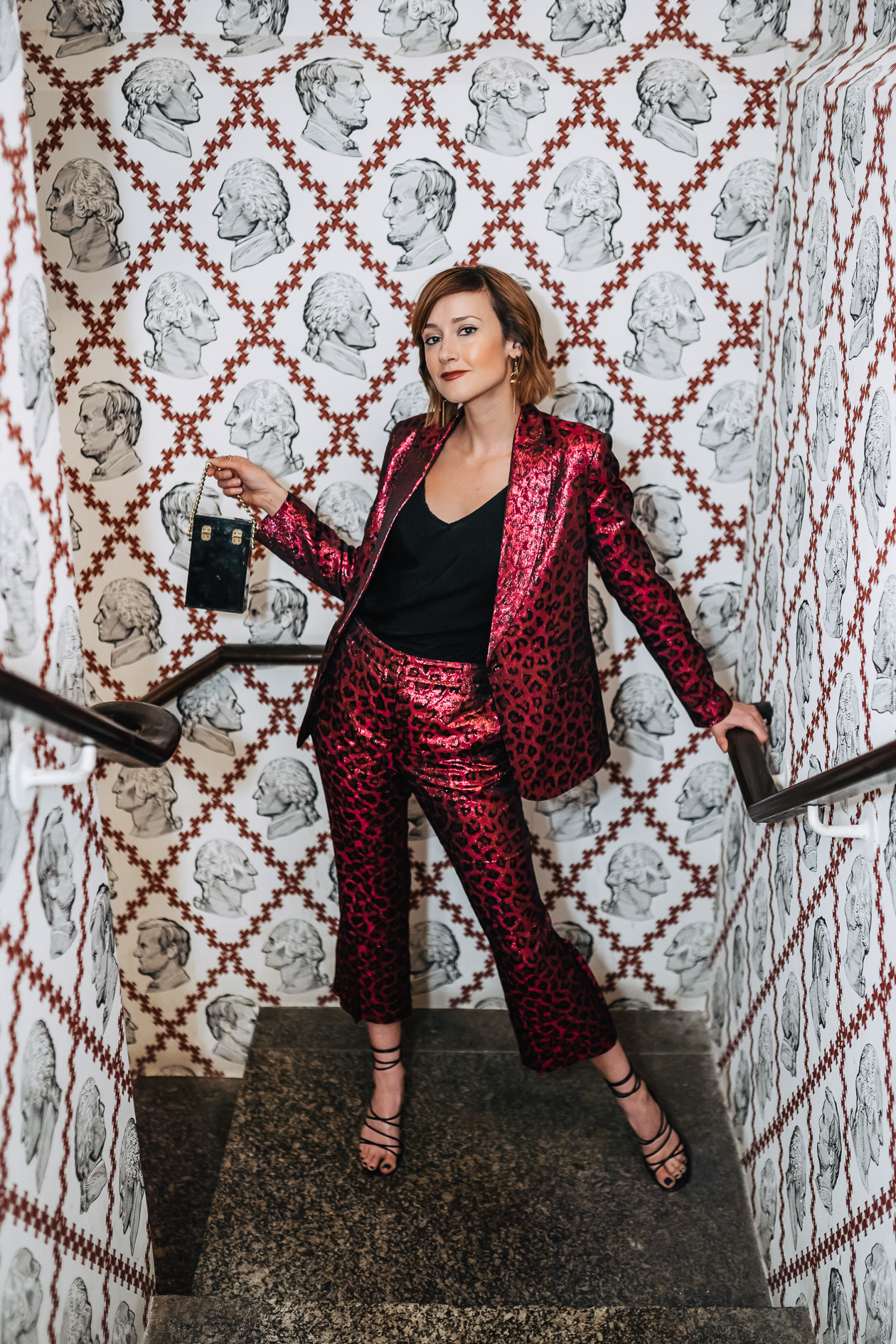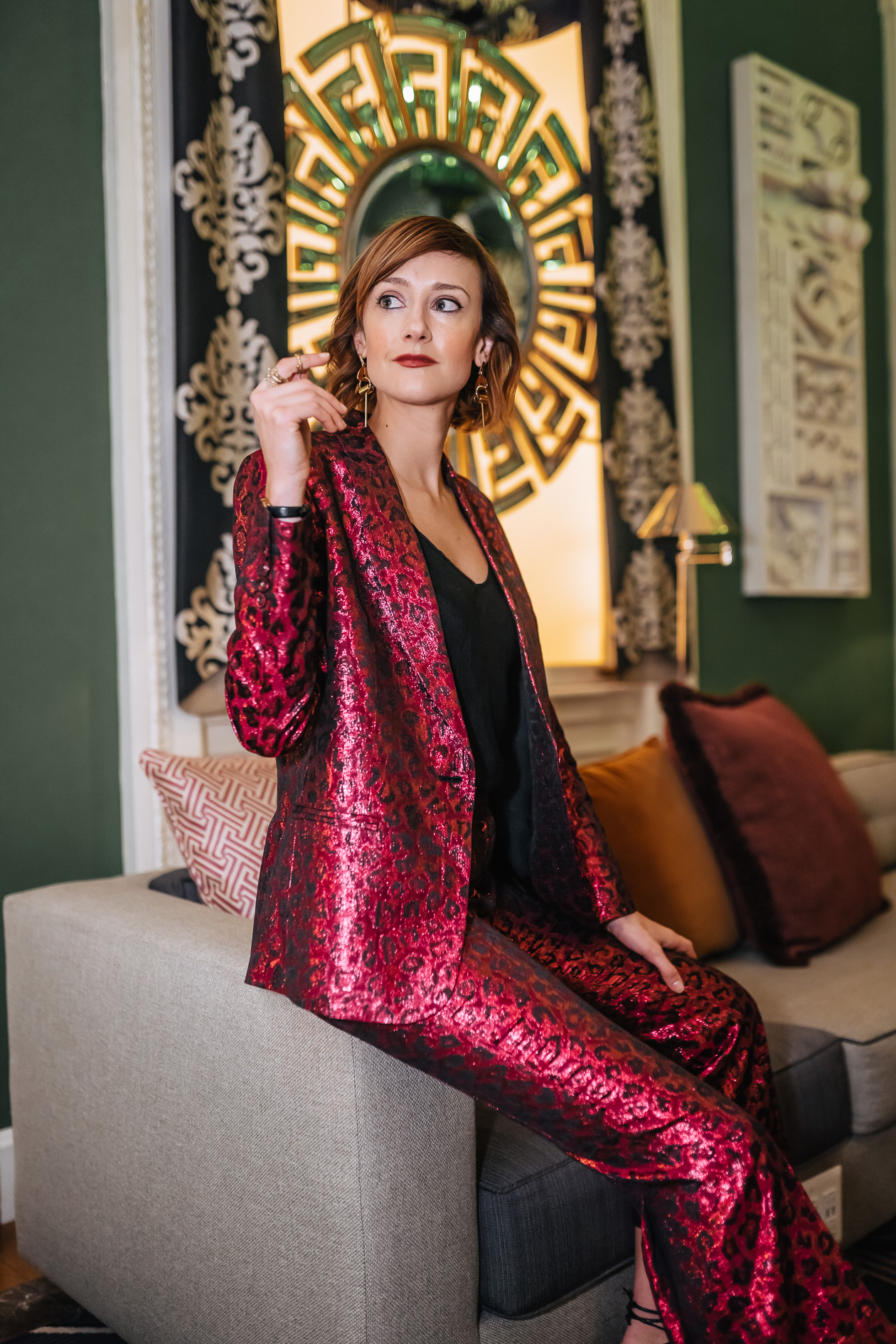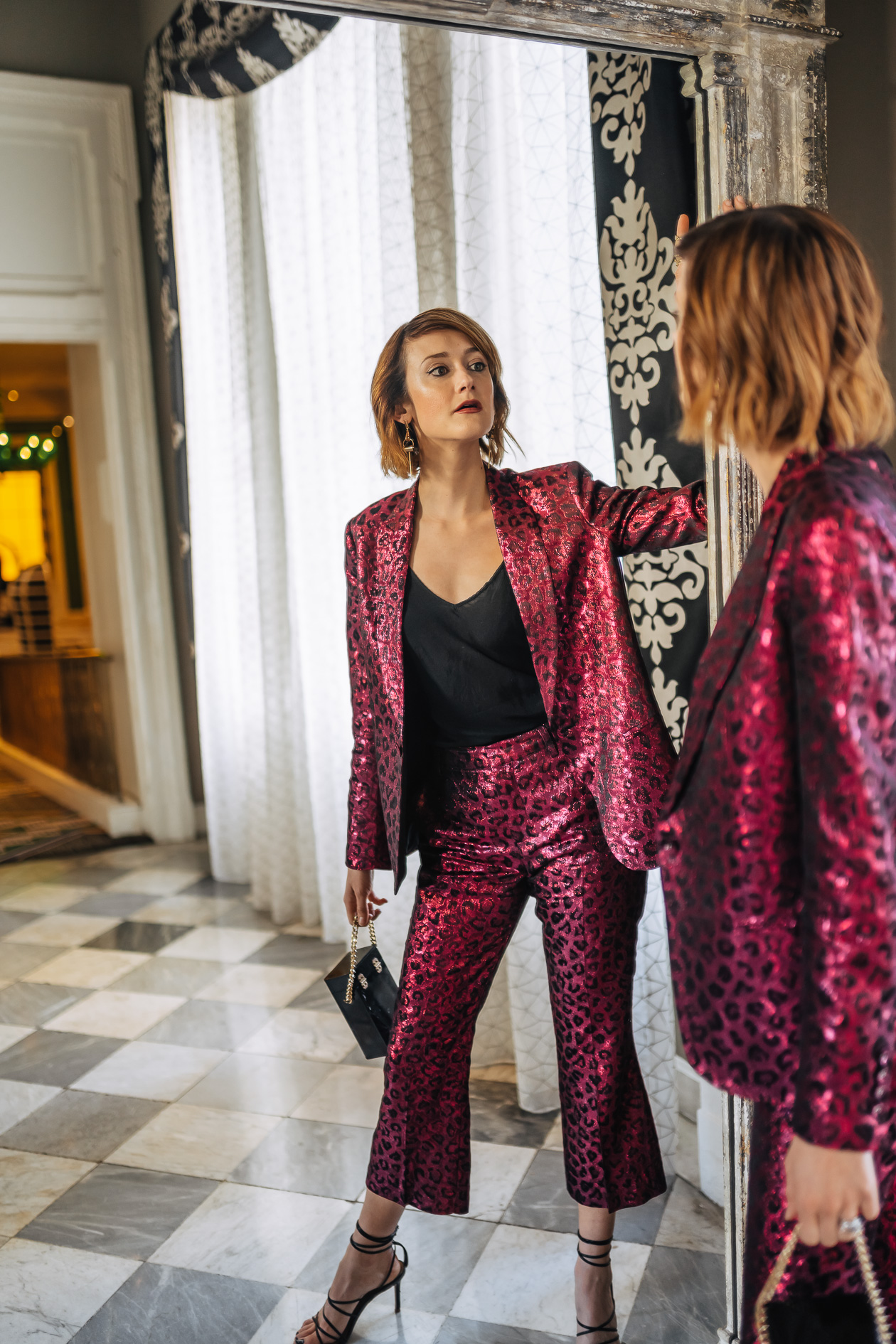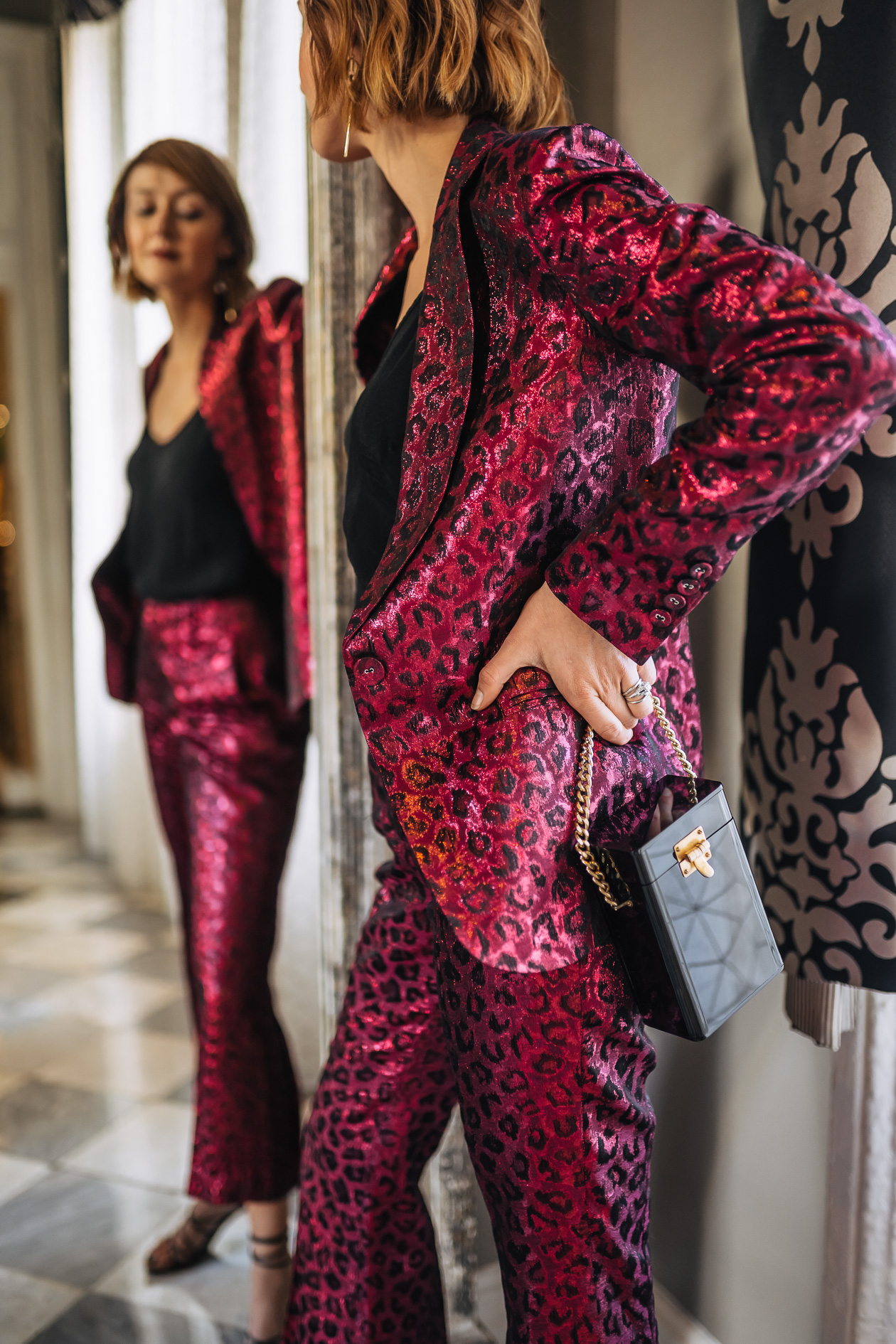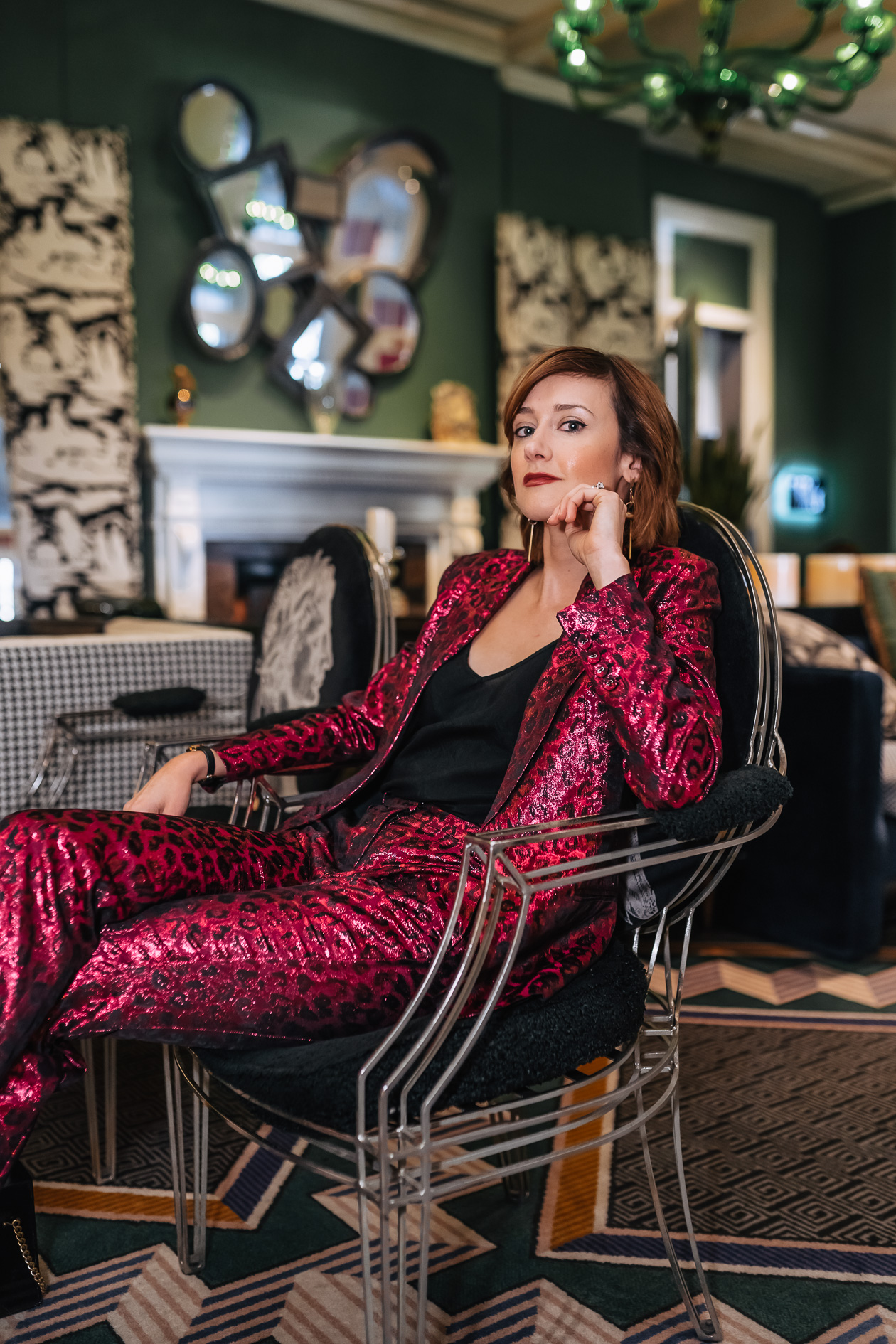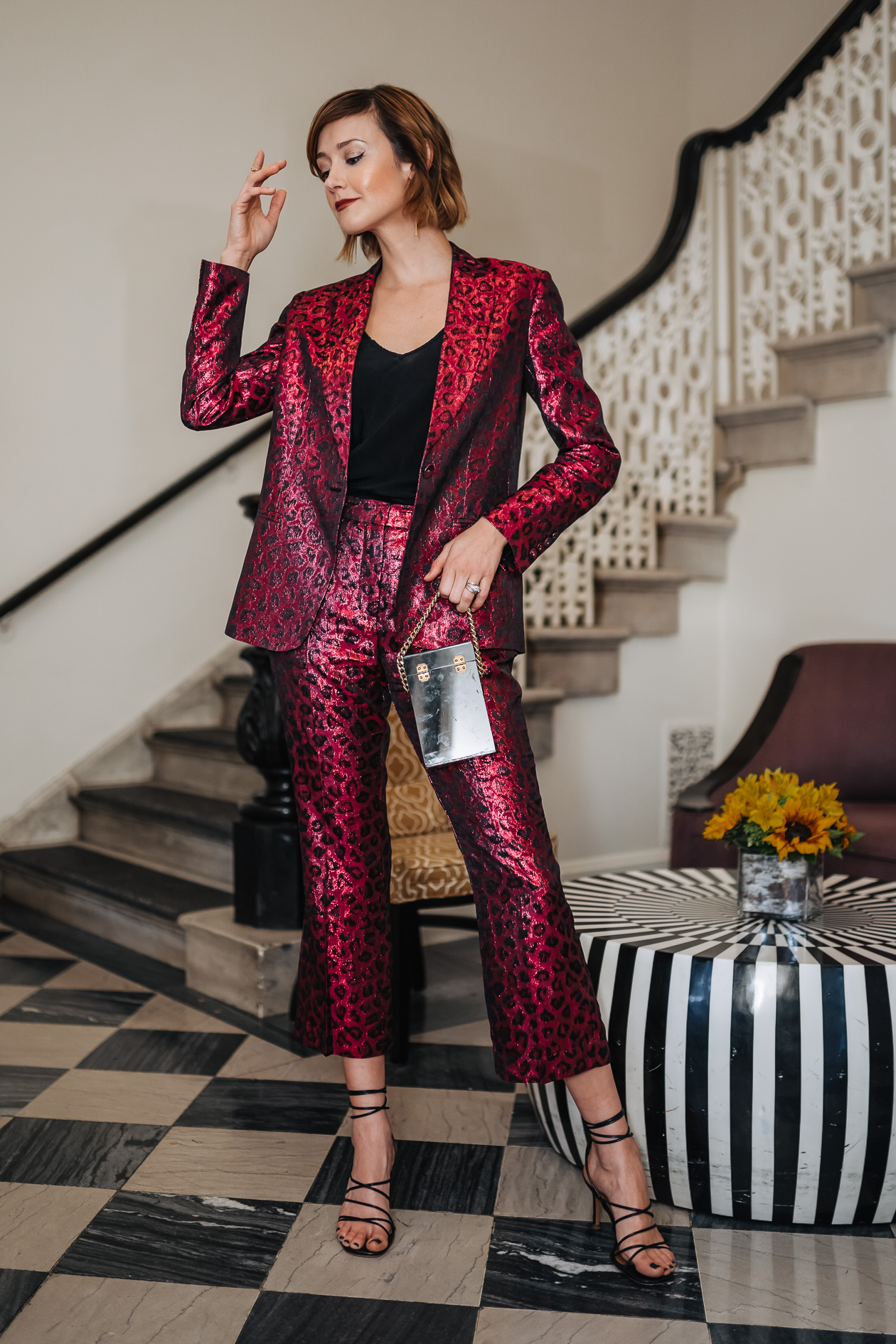 wearing Tanya Taylor metallic blazer and pants via Rent the Runway
Ok, so this fuchsia metallic leopard print suit is pretty over the top. Even for me. But the holidays are the perfect time of year to go all out and an eye-catching suit is a fun way to stand out in a sea of black dresses. Having Rent the Runway Unlimited as a veritable library of statement pieces makes it even easier to up my festive wardrobe game without having to worry if I'll ever wear these pieces again. I've used this service a lot to try out fun trends I'm reticent to invest in. The statement suit trend is definitely one of them. The same goes for leopard print dresses and canary yellow gowns. 
Another added bonus? Spills, stains, and (slight) rips are not my problem. Let's be real, a lot of us tend to overindulge this time of year and a red wine or food stain on your nice new party dress is a real drag. With Rent the Runway Unlimited, I can party the night away with zero guilt, because they take care of the dry-cleaning and clothing repairs for me.
If you're thinking about giving Unlimited a whirl, the holiday season really is the best time of year to do it. The plan is flexible and you can pause whenever you want. A lot of my friends just use it for months when they have lots of events and then pause when things slow down. Since you can keep 4 items at a time and switch them out as often as you like, it makes a lot of fiscal sense. For $159 a month (the cost of one decent quality party dress), you get at least 4 pieces that currently retail for $200 or more (though if you're like me, it's more like 16!). Rent the Runway has been very generous to give me a discount to share with my readers for 50% off the regular monthly price ($80, which is the biggest discount you can find anywhere) – just enter code EPENDER50 at checkout!
Check out my favorite Rent the Runway holiday rentals below!

Thanks Rent the Runway for partnering on this post. All opinions are my own. Photos shot by Pablo Raya at Hotel Monaco.