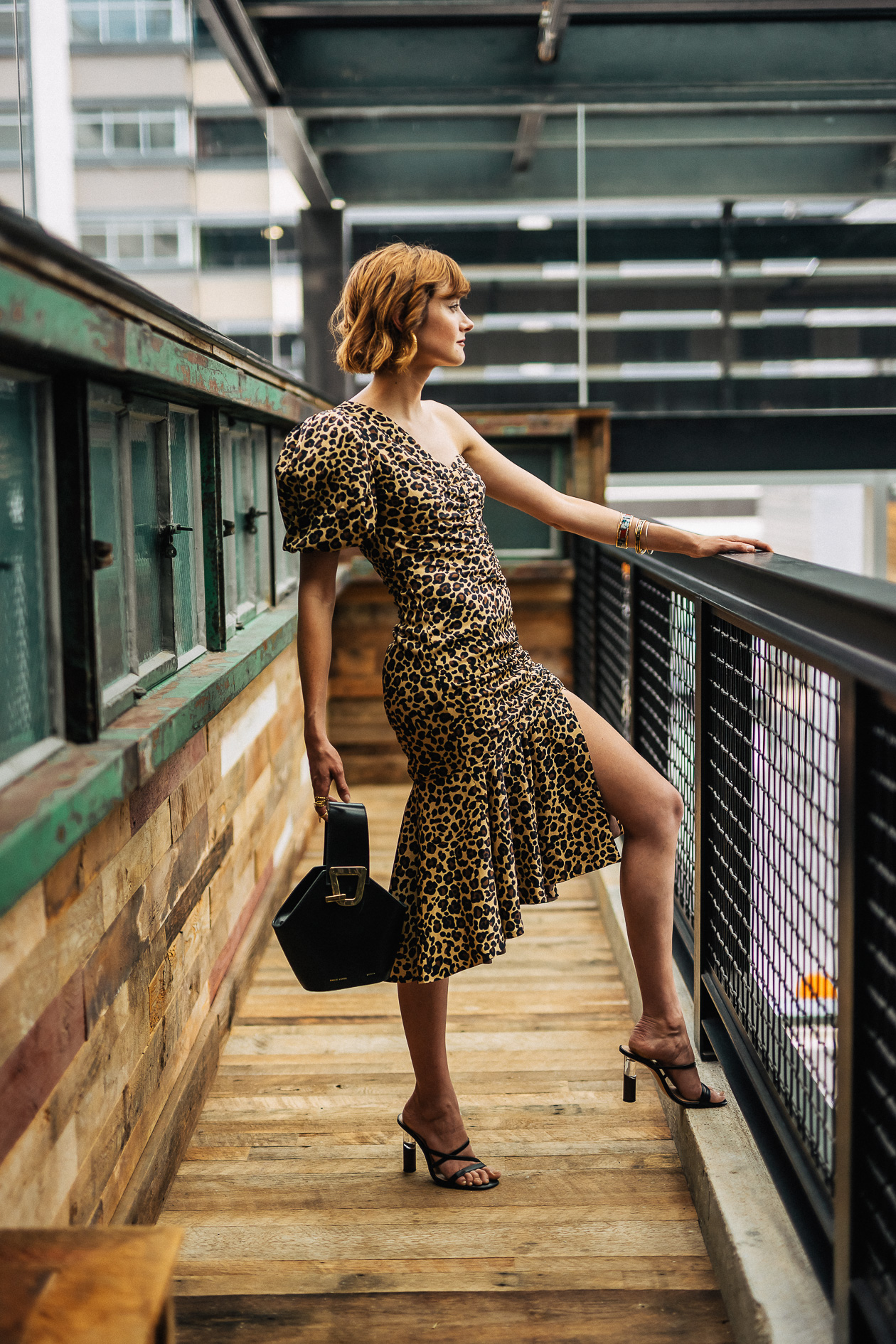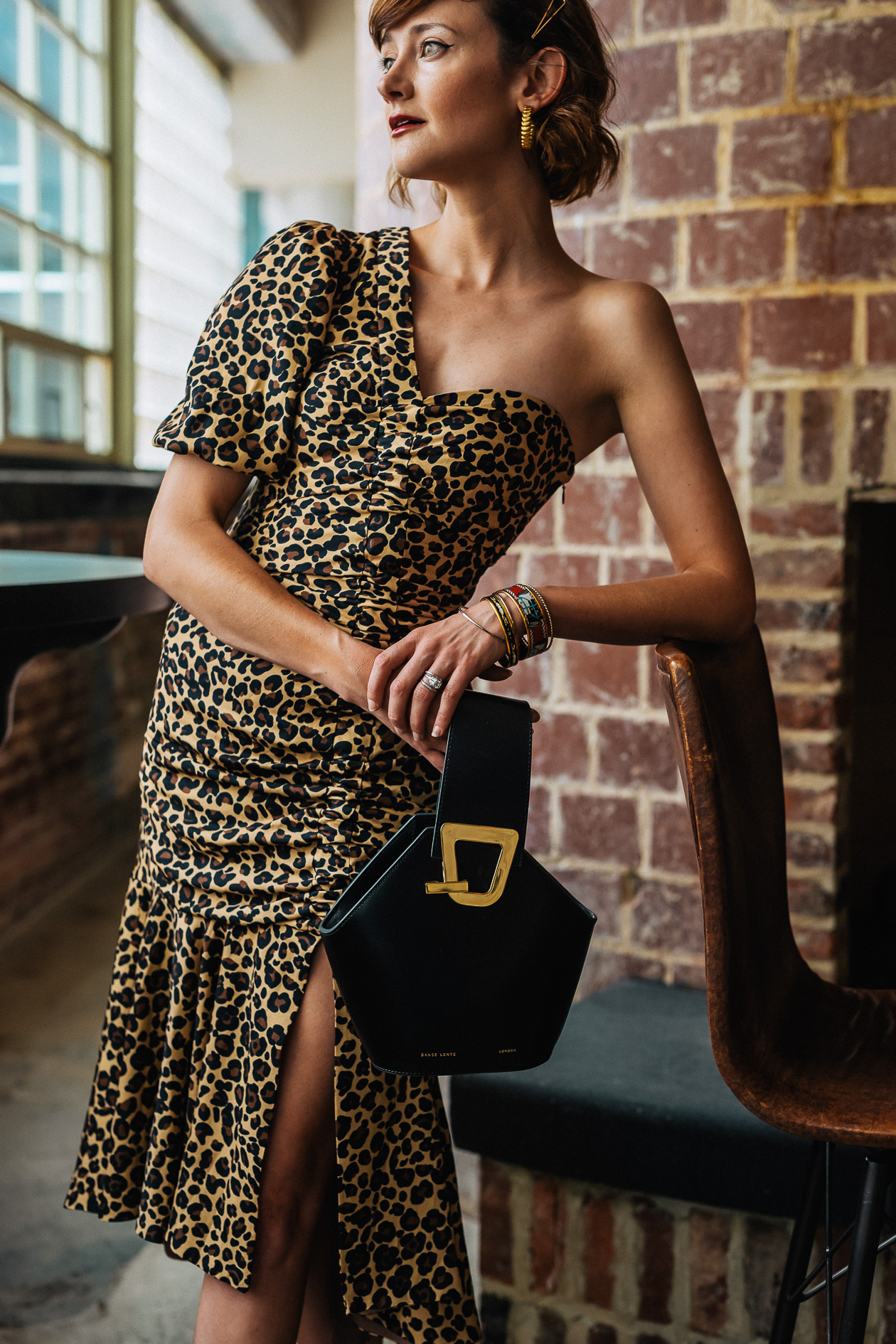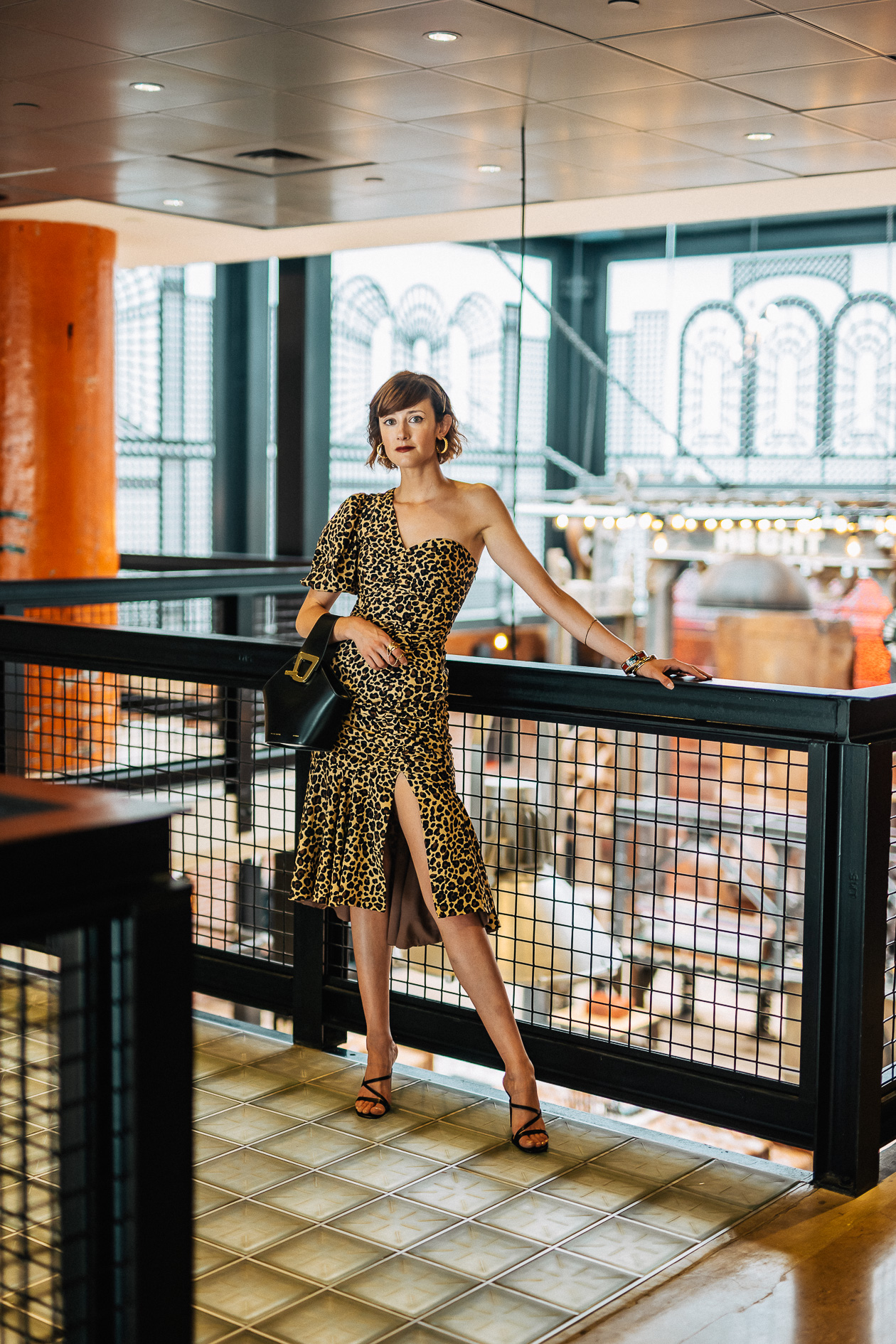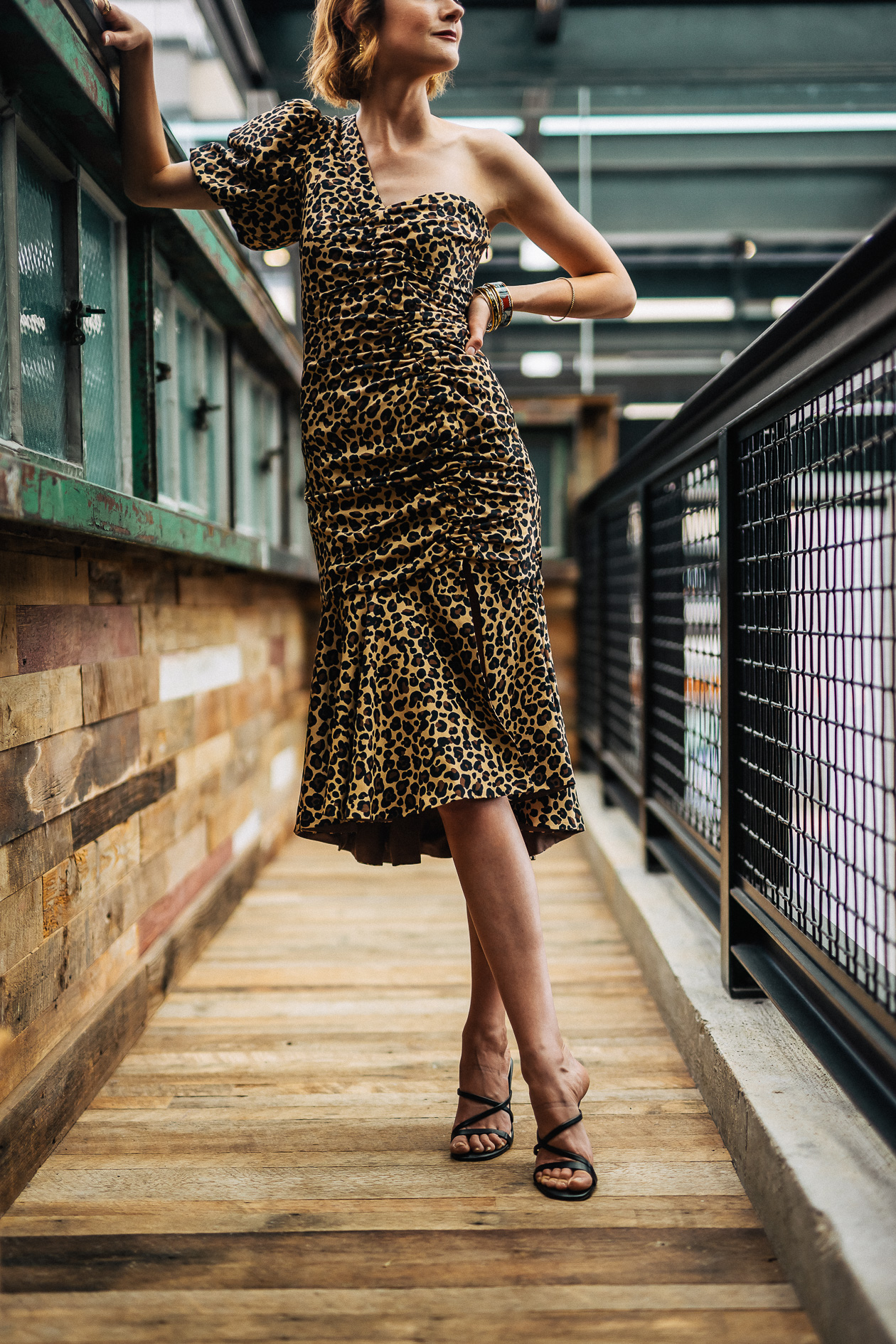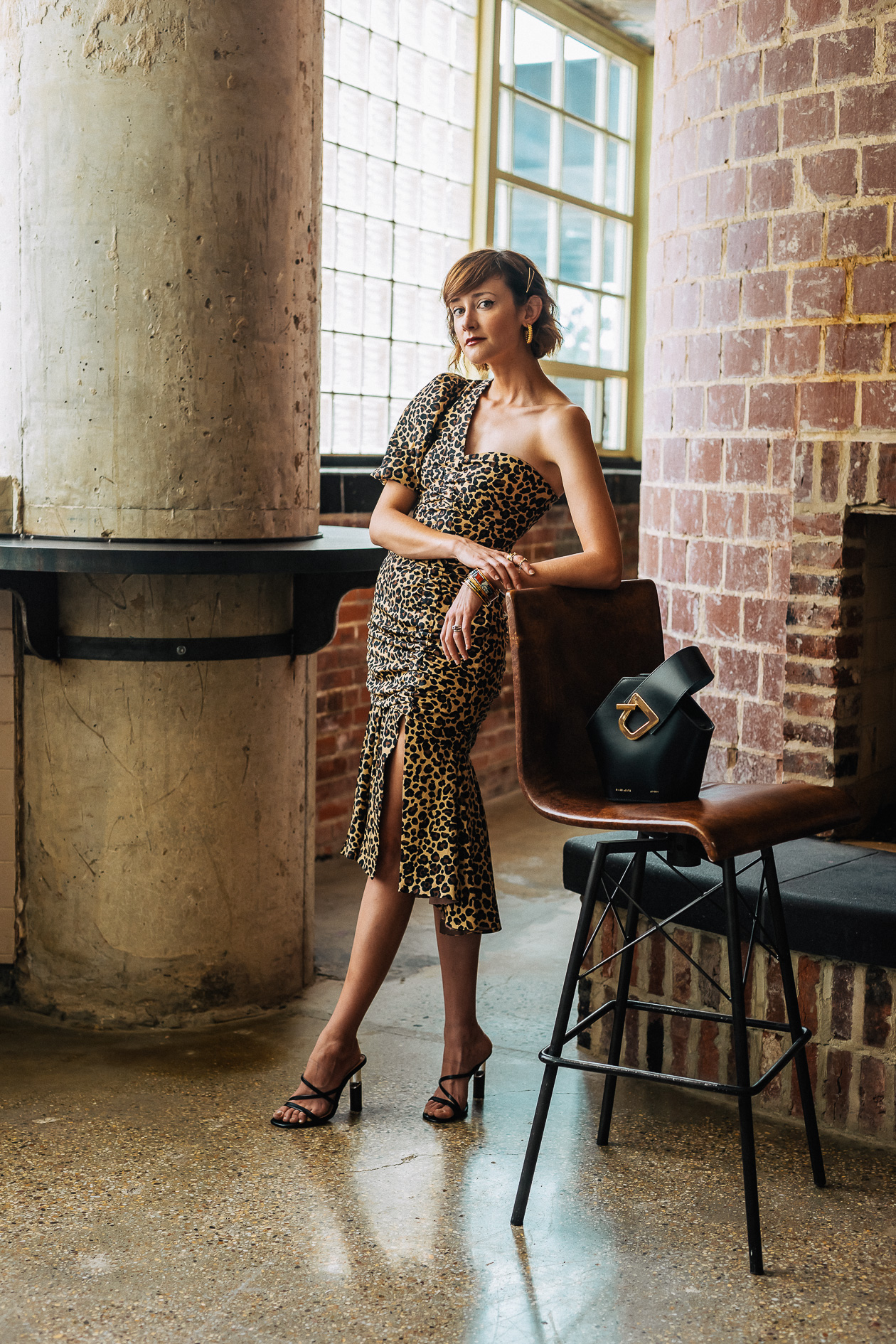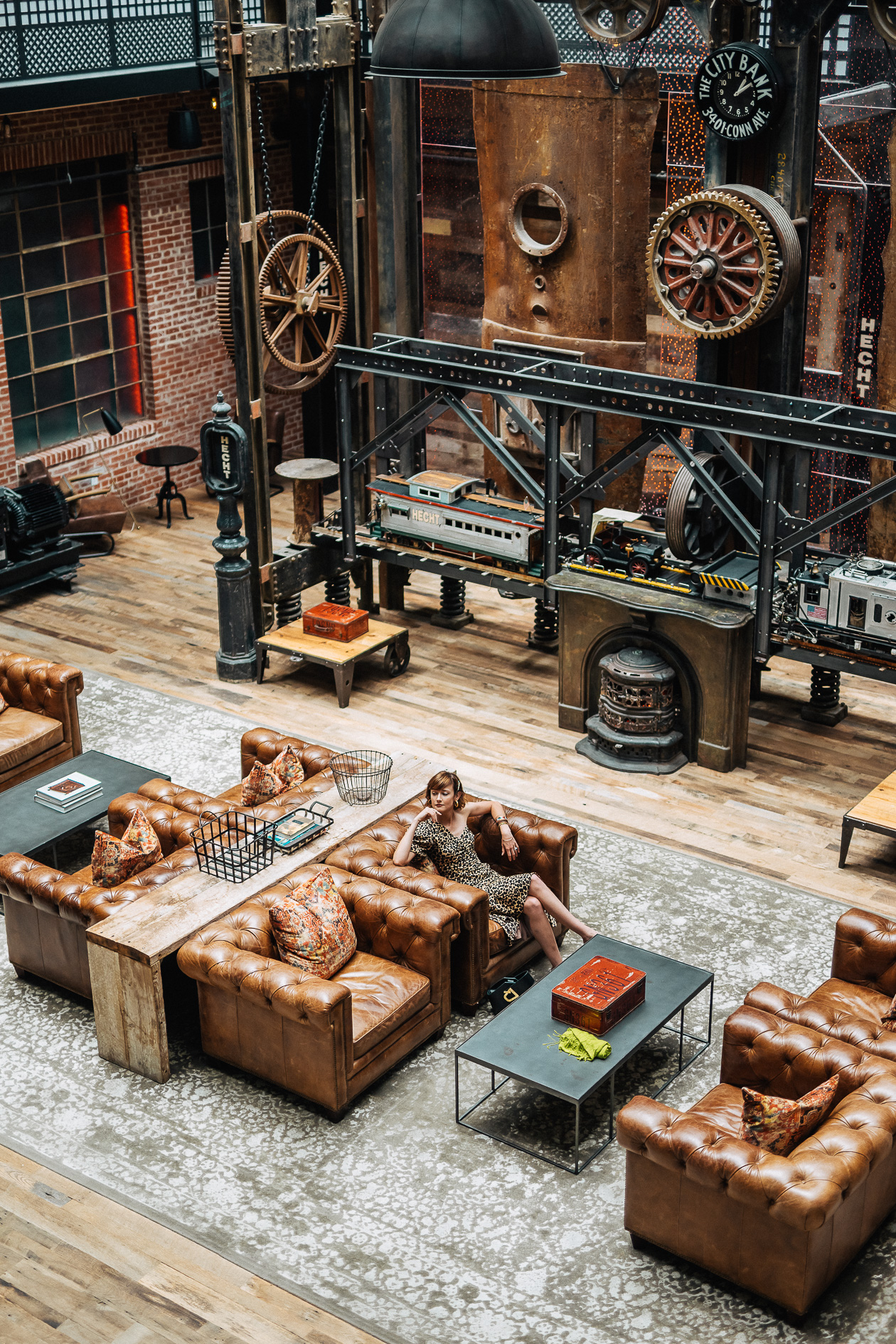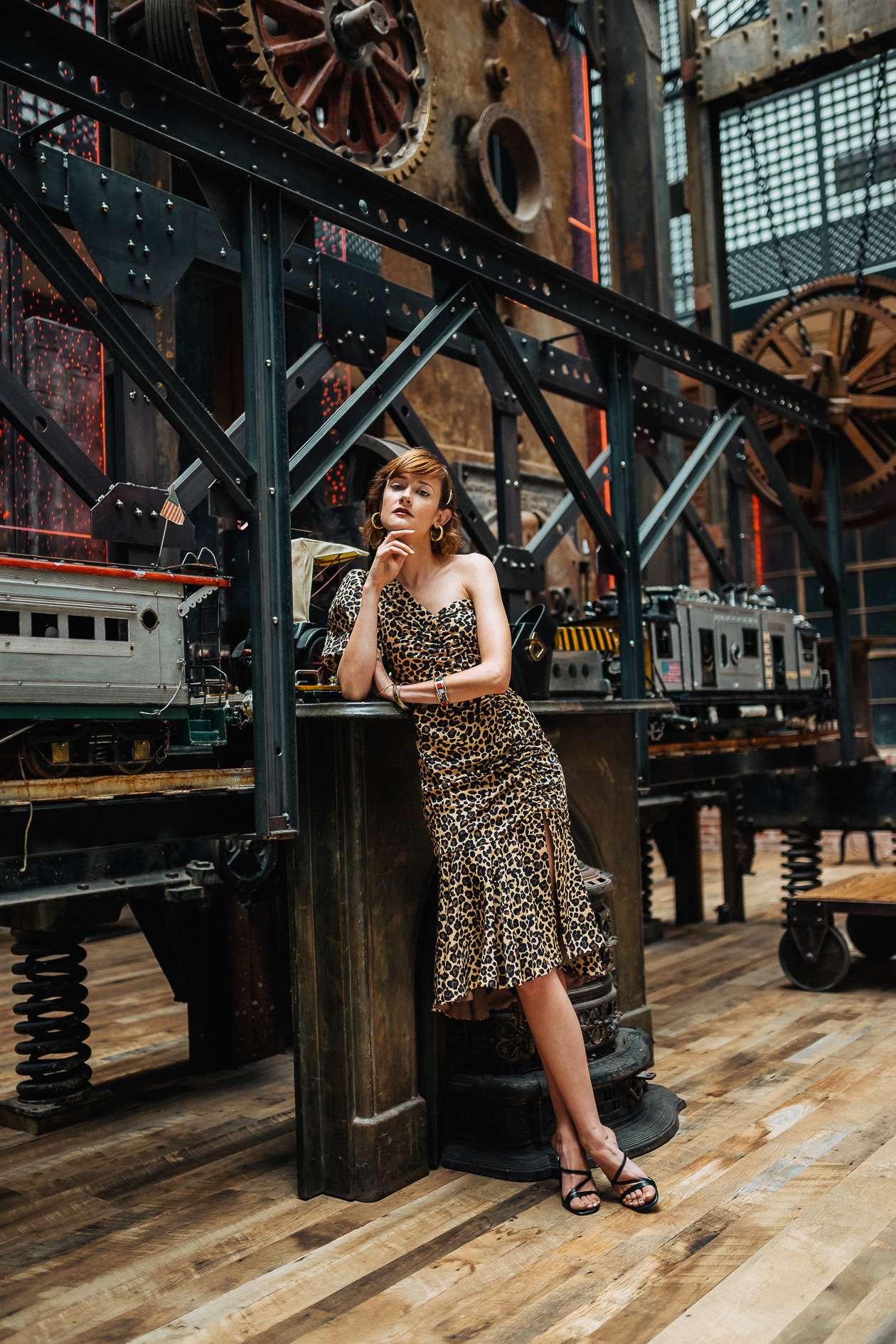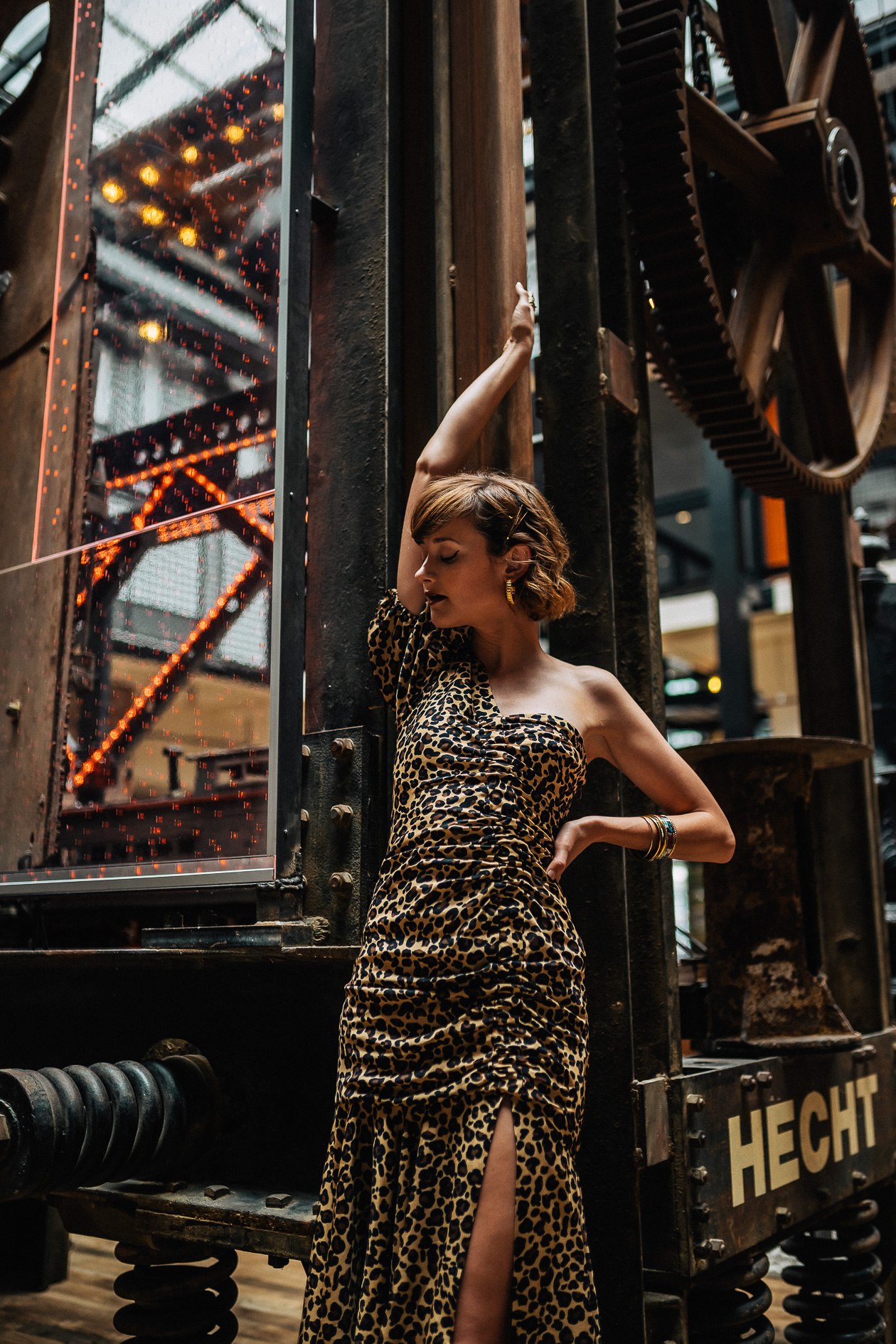 Ever thought a trend wasn't for you, until you found "that piece" that made you change your mind? That's kind of how I felt about leopard print until I found this dress. Don't get me wrong, I've had a handful of leopard print items in the past, but I rarely seek them out. So when I stumbled upon this dress while browsing through my Rent the Runway Unlimited selection, I was surprised as anyone when I fell in love. Maybe it's the so over-the-top '80s silhouette that got me – the puff sleeves, the ruching – it's hard to take yourself too seriously when you wear it. At the same time, it's the sort of dress that you can't not have fun in. Where does one wear a dress like this, you ask? Date night! Dancing! Drinks with the girls! My husband loved it. My mom thought it looked cute with a blazer. My best friend thought I could get away with wearing it to a wedding (ok, that might be a bridge too far, but I guess it depends on the wedding?). The point here being that three people with wildly different tastes all thought it was a super cool dress and this wide-ranging appeal makes me think this dress is a lot more versatile that one might realize. Moral of the story: life is short, don't overthink it and wear the fun dress!
Amazon hair clips
J. Crew hoops
Jonathan Simkhai dress (on sale here in gingham!)
Zara heels
Danse Lente bag
Photos shot by Pablo Raya at the Hecht Warehouse at Ivy City.