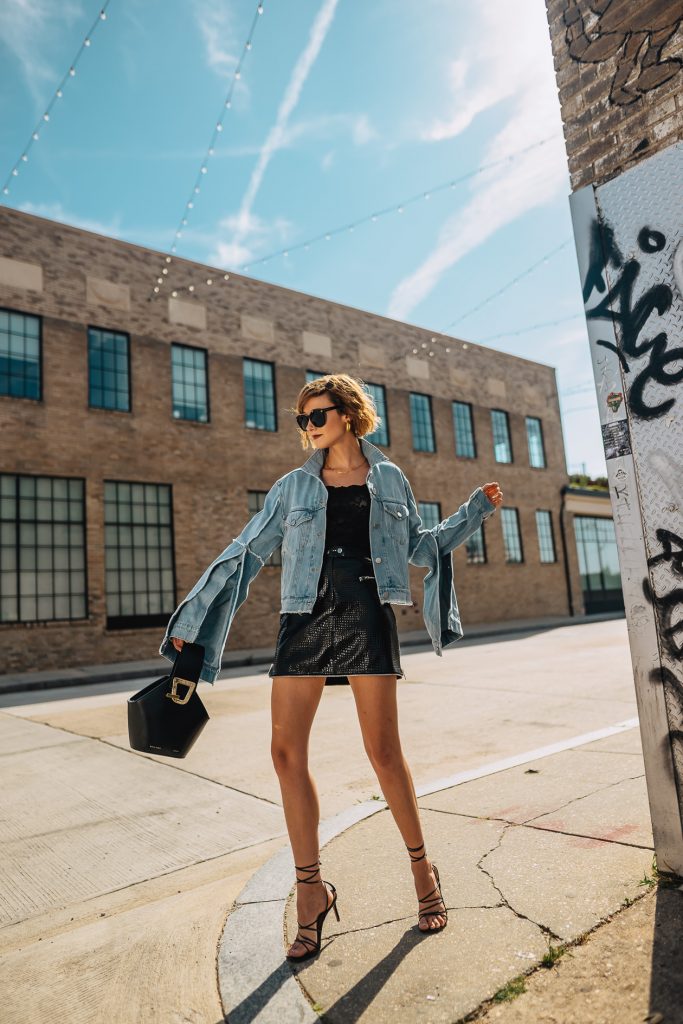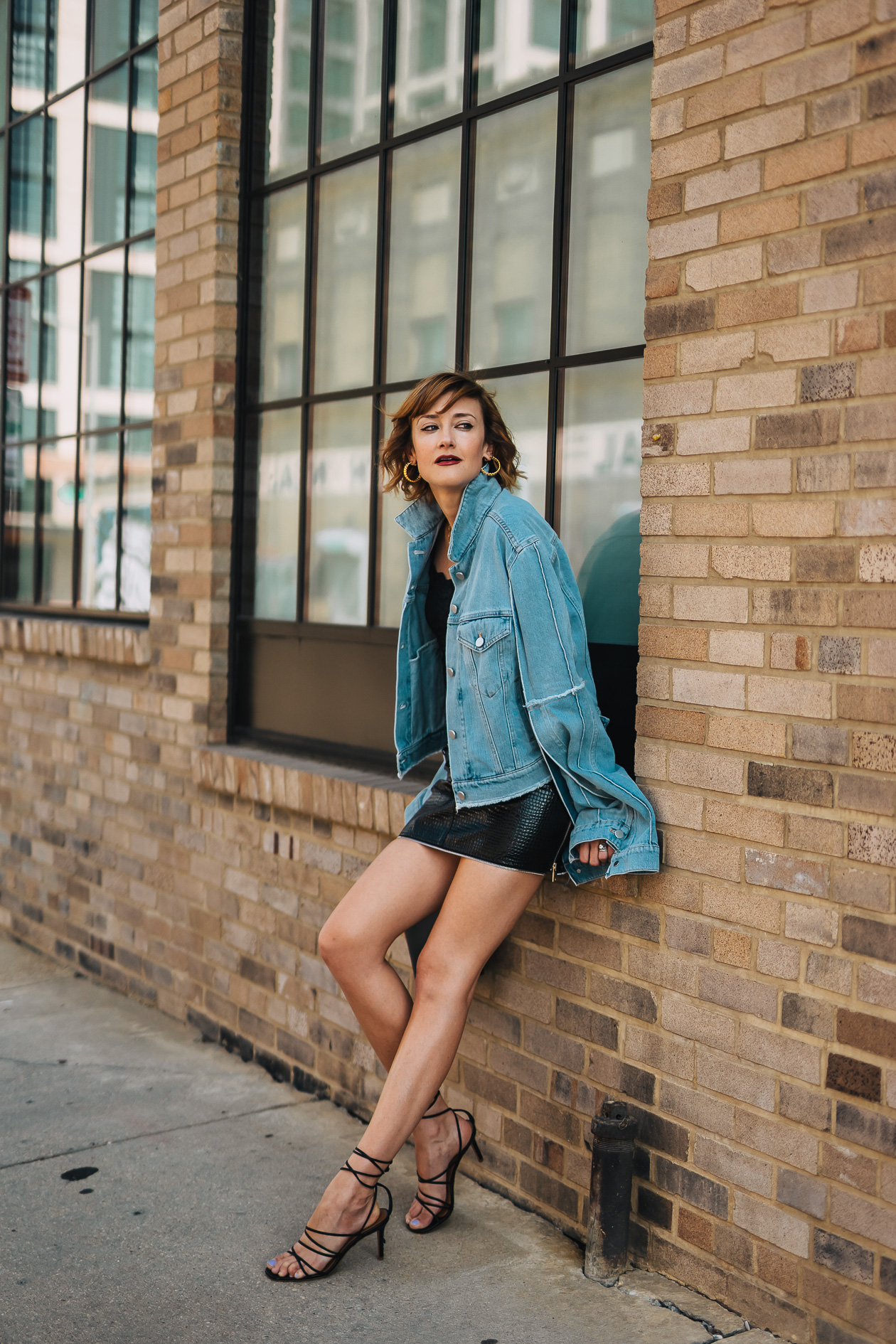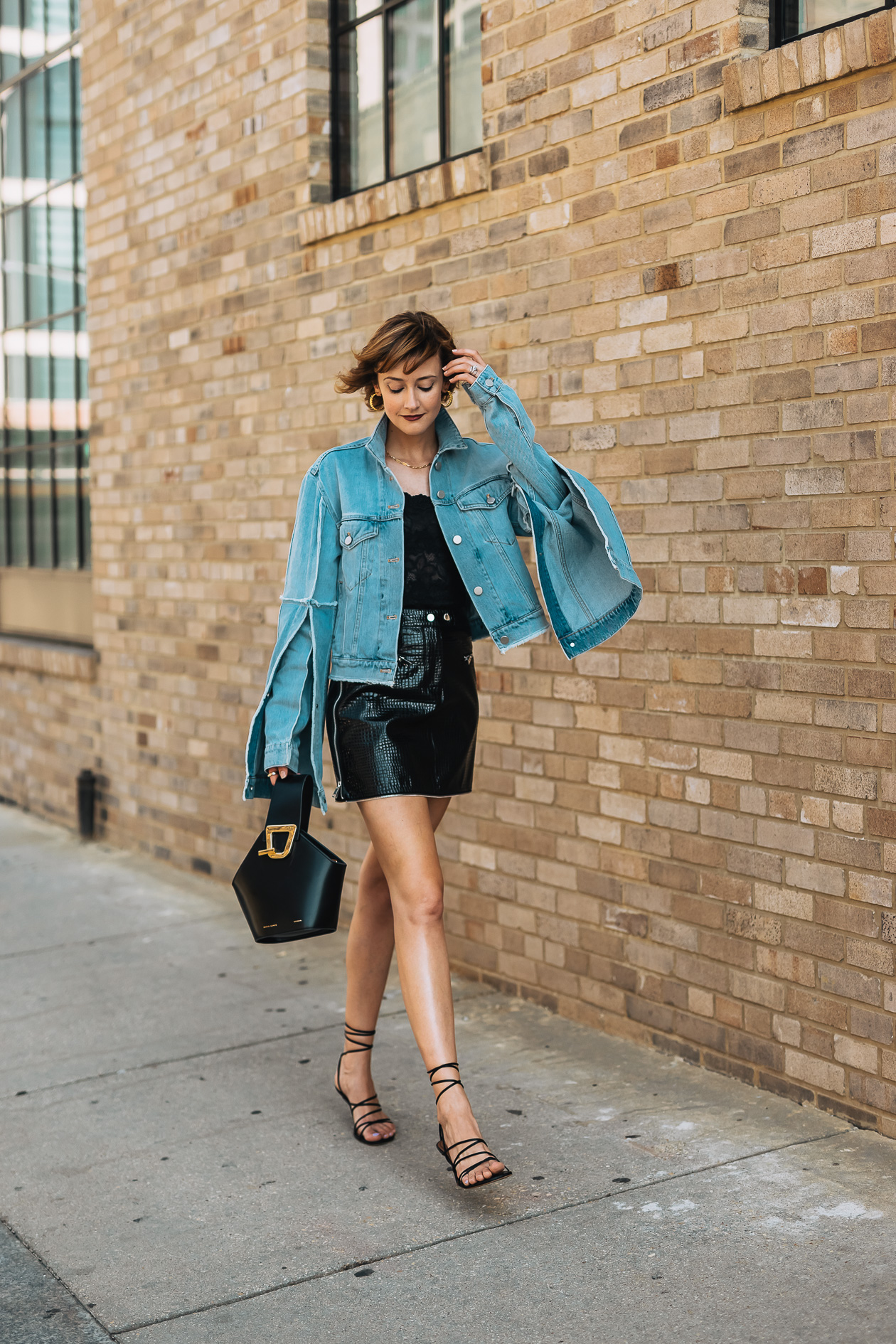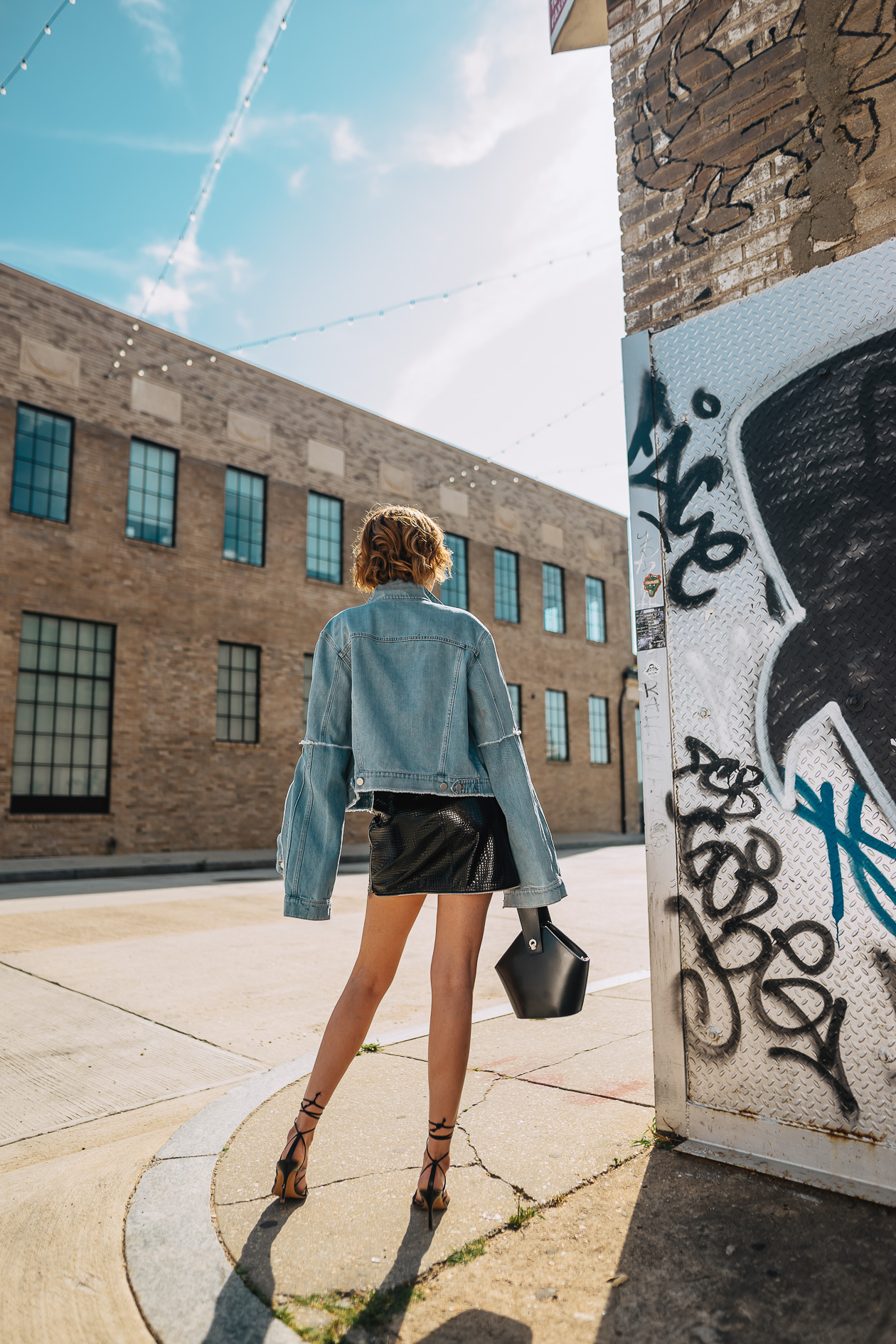 I think I've mentioned before that unusual statement pieces are often the most timeless ones. Trends are fun, but I'm always on the hunt for pieces that are just a little bit different. Enter this denim jacket. Probably the coolest I've ever worn, this jacket comes from cult denim brand Rokh (which, incidentally, has a lot of awesome pieces on sale right now, like this coat I just ordered!). I wore this look to dinner at Primrose this past weekend and got loads of compliments specifically on the jacket. It might seem a little "out there," but this jacket isn't so obviously trendy (like, say, patchwork or white-washed denim) that you couldn't wear it for years to come.
Unusual denim pieces are huge this year and a jean jacket is a great investment piece you can wear now as you stock up for fall. Cute with little slip dresses (and miniskirts) now, but equally fun to layer over sweaters and double down with jeans this fall. Stay modern with saturated raw denim! Embrace the animal print trend! Wear it cropped to make your waist look tiny! Even go crystal-embellished (crystals are huge this fall)! It's hard to go wrong and there are so many great options right now, you can really go with whatever suits your fancy. And as always, you've got my vote for that special piece that steps outside of the box!
J. Crew hoops
She's Unique links necklace (c/o)
Rokh denim jacket
Josie Natori cami
I.AM.GIA miniskirt
& Other Stories sandals (sold out, similar here)
Danse Lente bag
Photos shot by Pablo Raya at the Union Market.