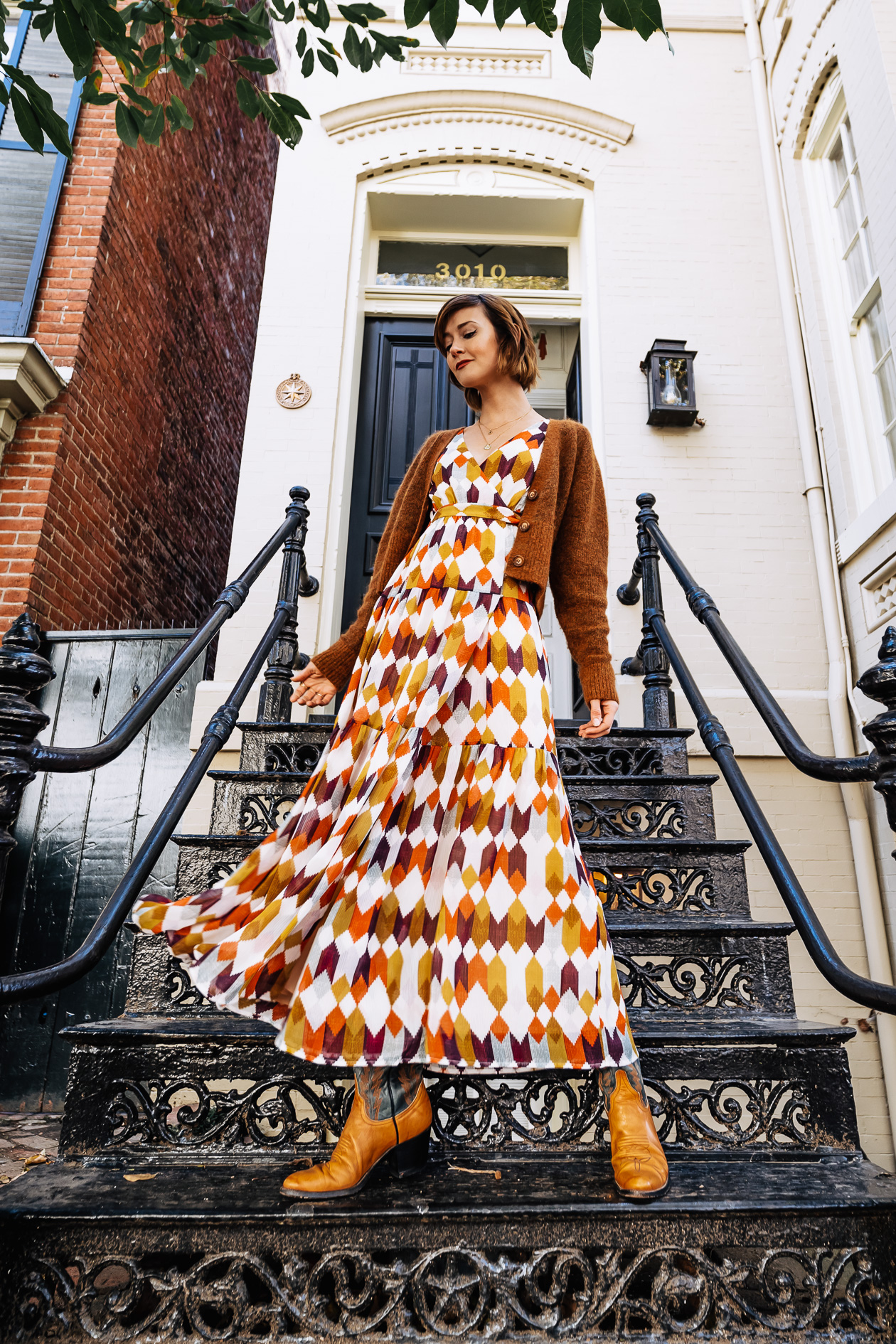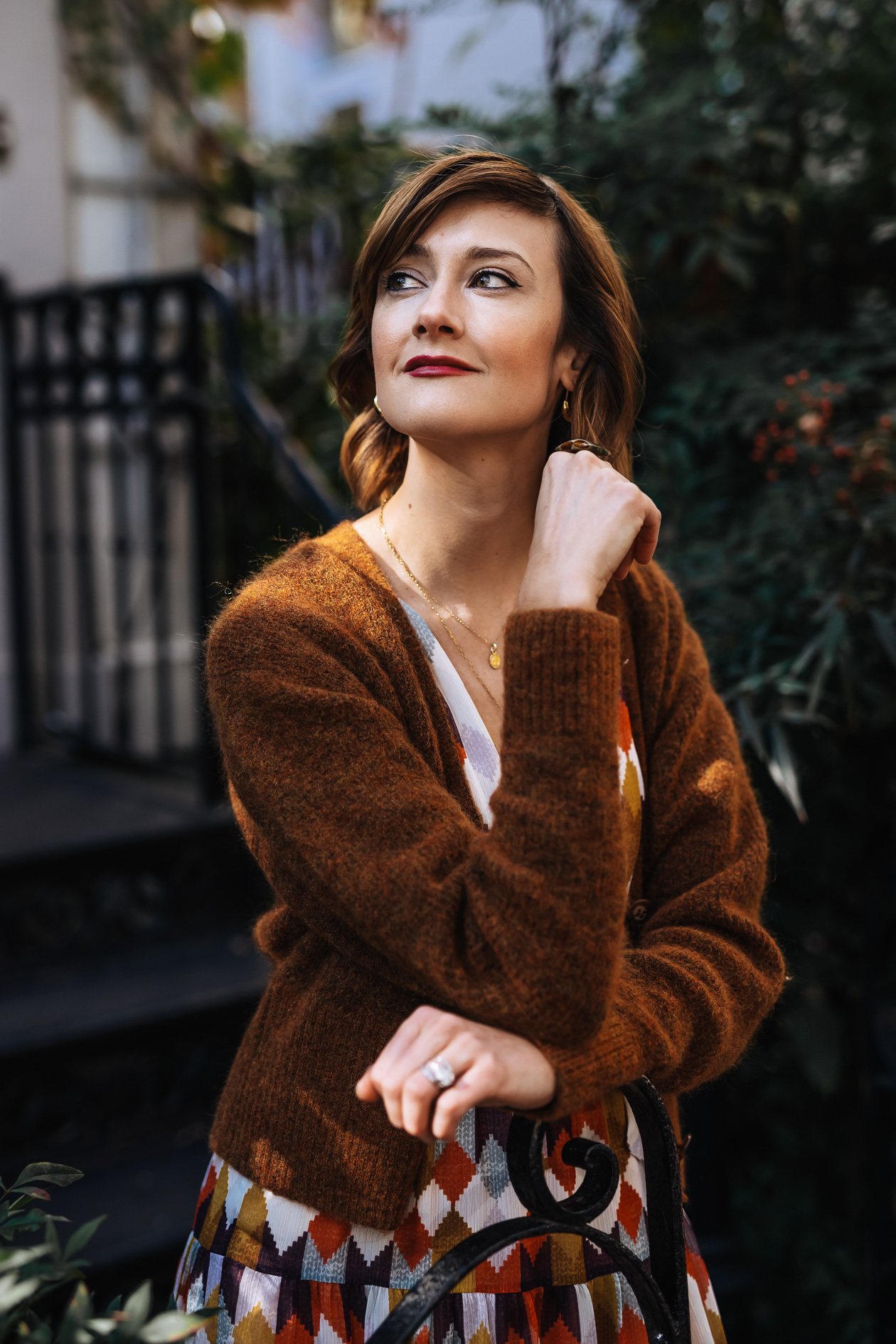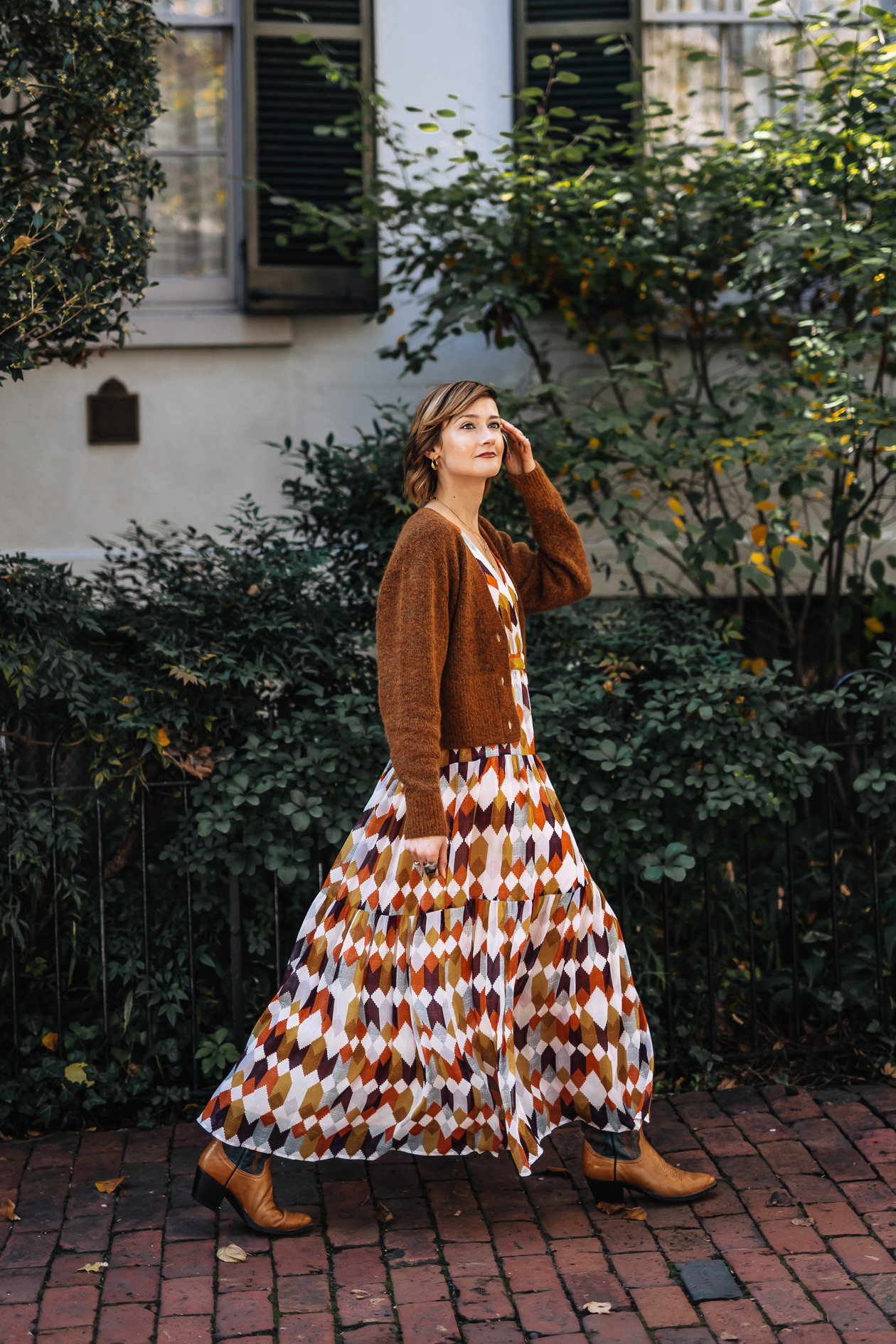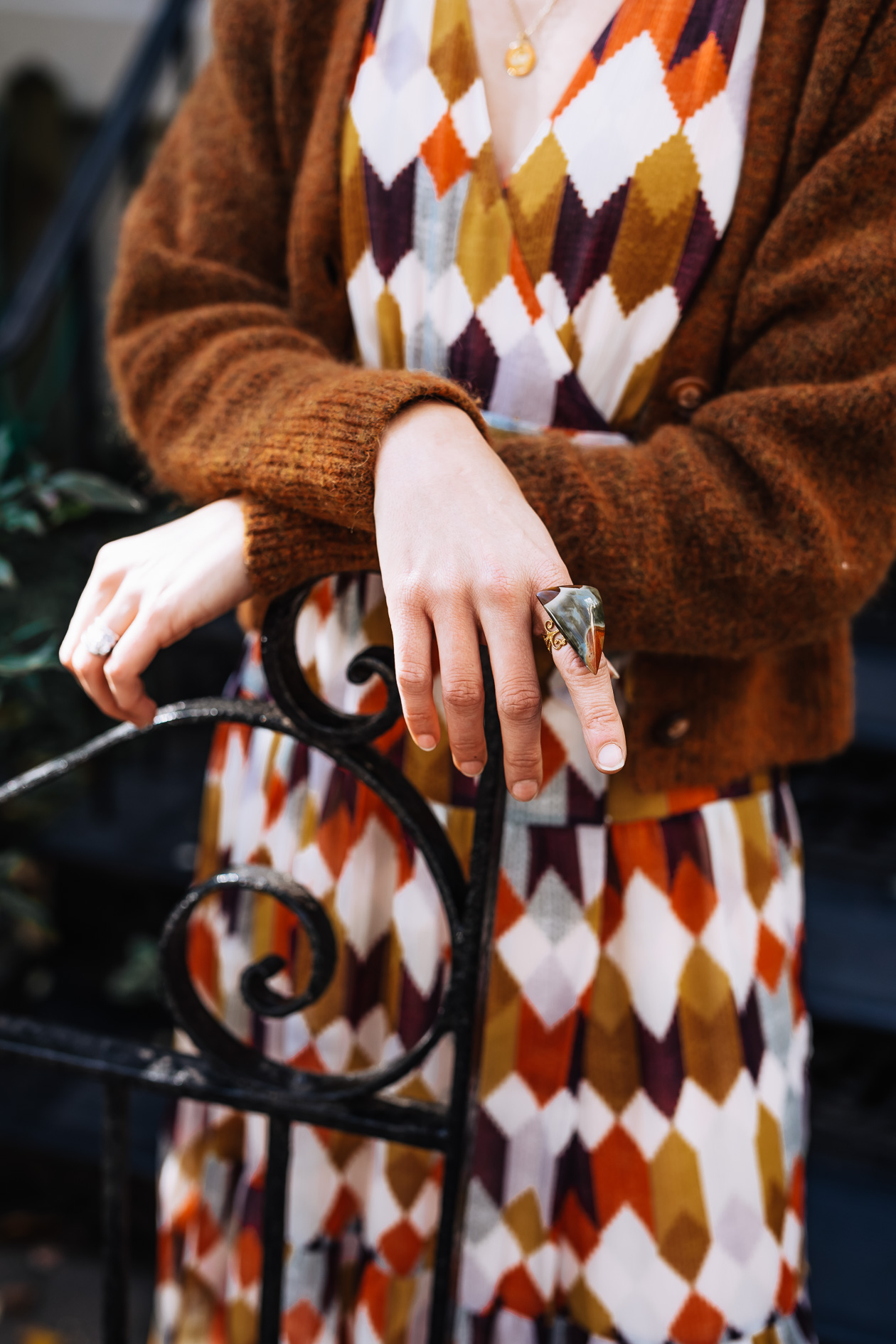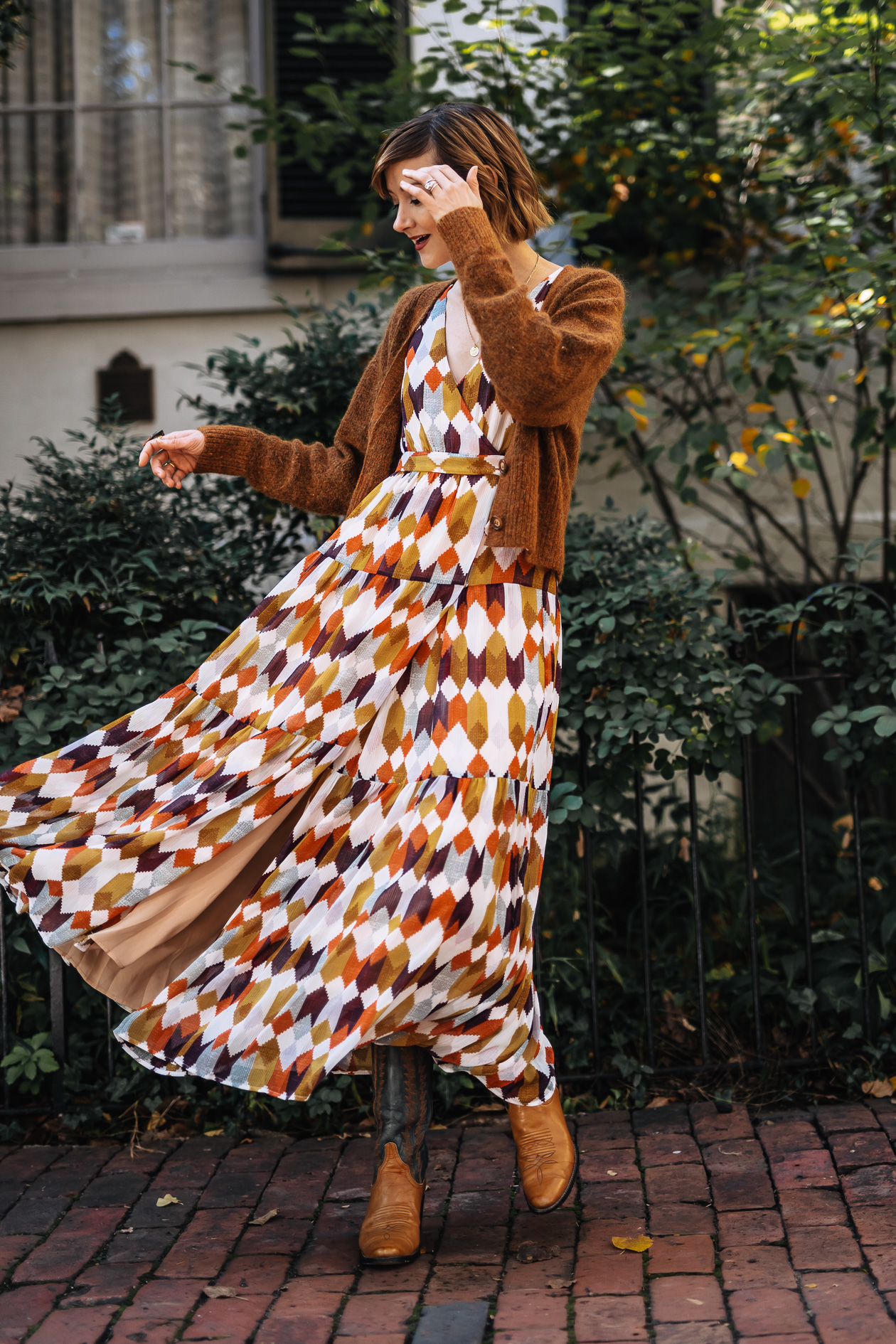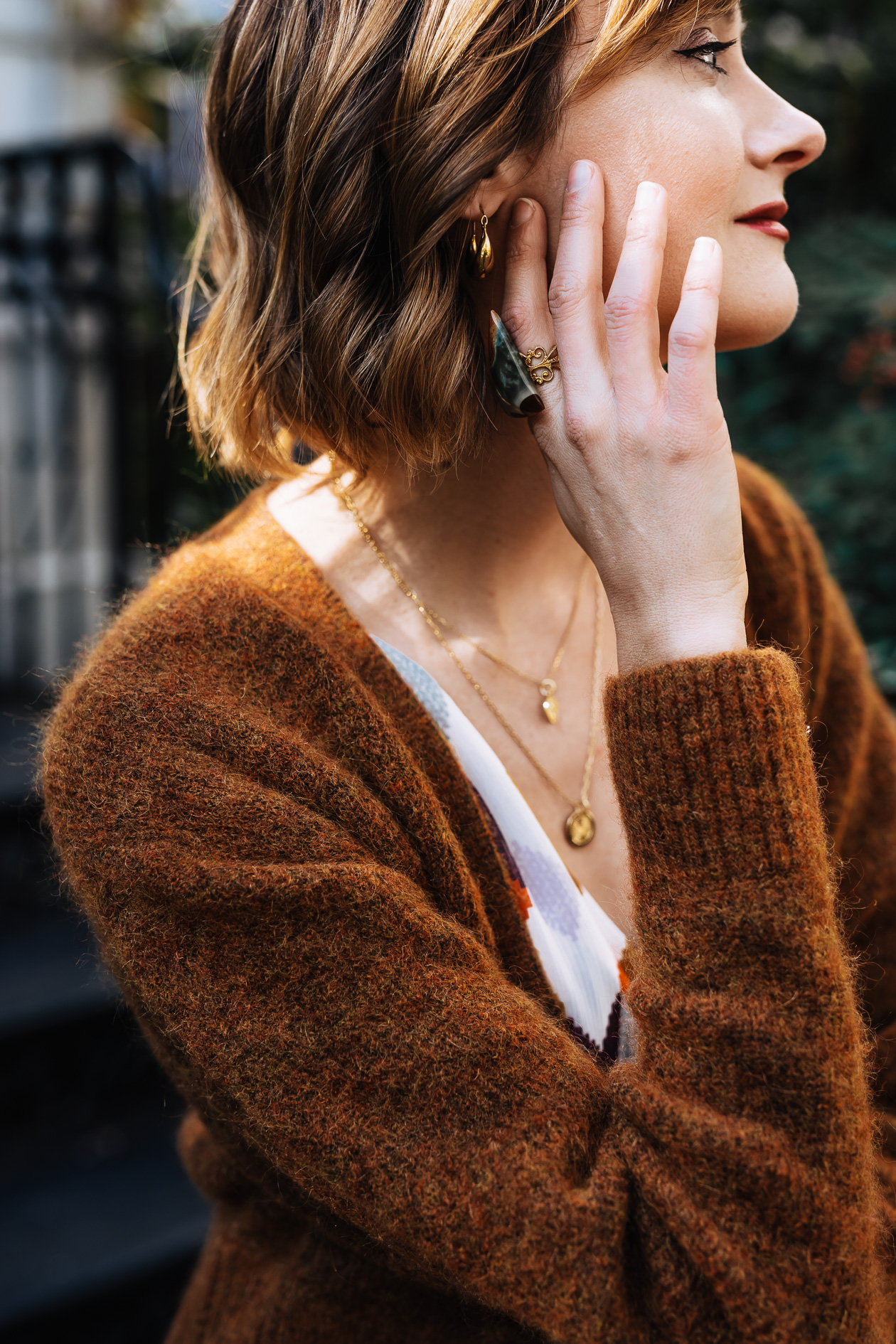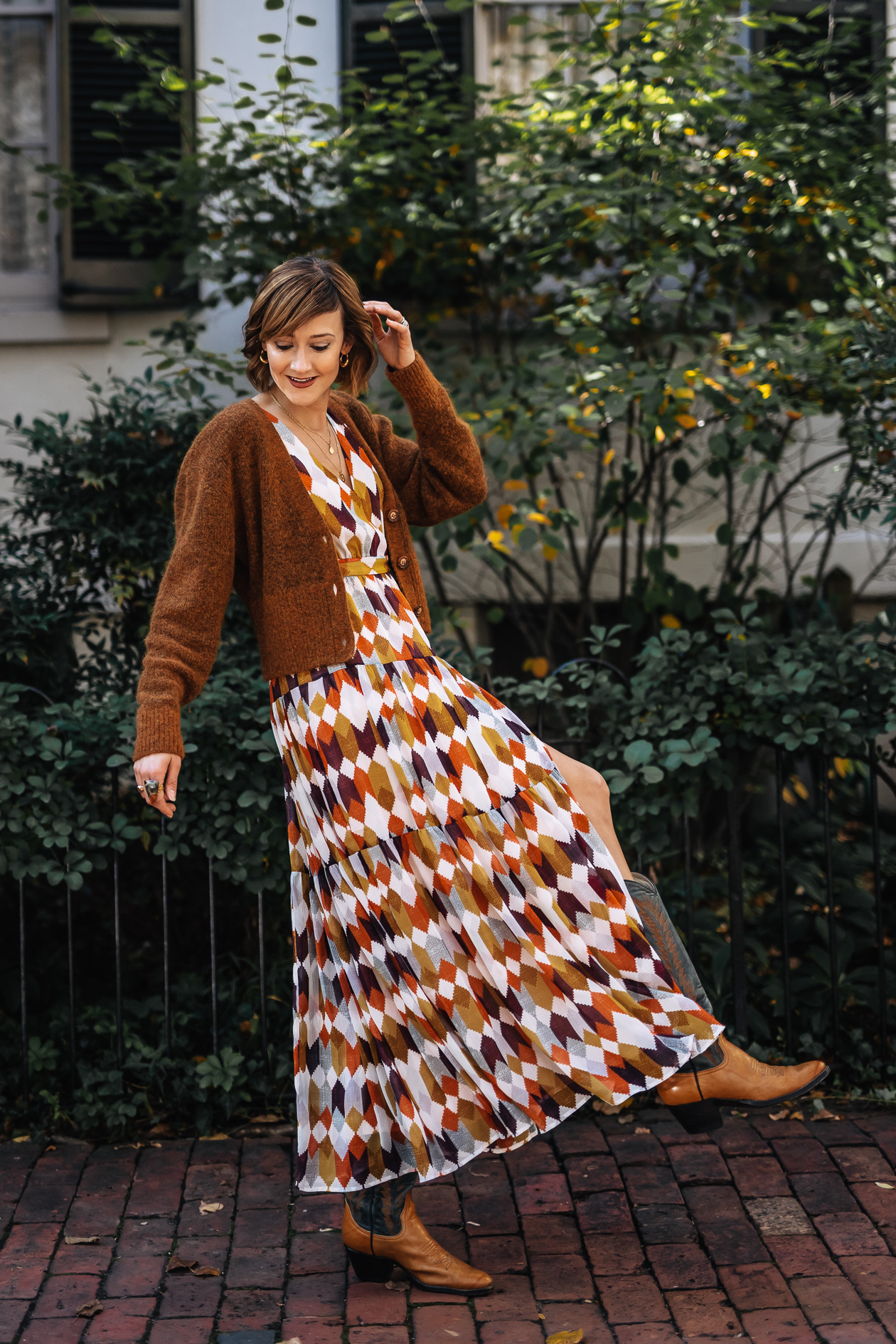 Thanksgiving is all about compromise. Accommodating each other's dietary restrictions, doing our best to see eye-to-eye on politics (or at least bite our tongues), respecting each other's life choices no matter how different they might from our own. And the same goes for Thanksgiving attire. People travel from all over, dress codes often vary in different parts of the country, and Thanksgiving is a lengthy affair, so ultimately everyone wants to look nice, but still feel comfortable. As much as I love to dress up, I try to "tone it down" on Thanksgiving – dressy-casual, if you will. I recently received this beautiful maxi dress from Roller Rabbit and the colors are just perfect for a fall event. Add the fact that the empire waist aptly hides a turkey tummy and I think it makes a lovely dress for Thanksgiving. To make the look a bit more casual, I paired it with a cropped cardigan and cowboy boots (which I know my mother-in-law will appreciate!). What will you be wearing this year? I'm always curious about other families' traditions!
& Other Stories earrings
Ana Luisa necklaces
Roller Rabbit dress – on sale! (c/o)
& Other Stories cardigan (c/o)
vintage cowboy boots (similar style)
Black Black Moon ring
Photos shot by Pablo Raya in Georgetown.