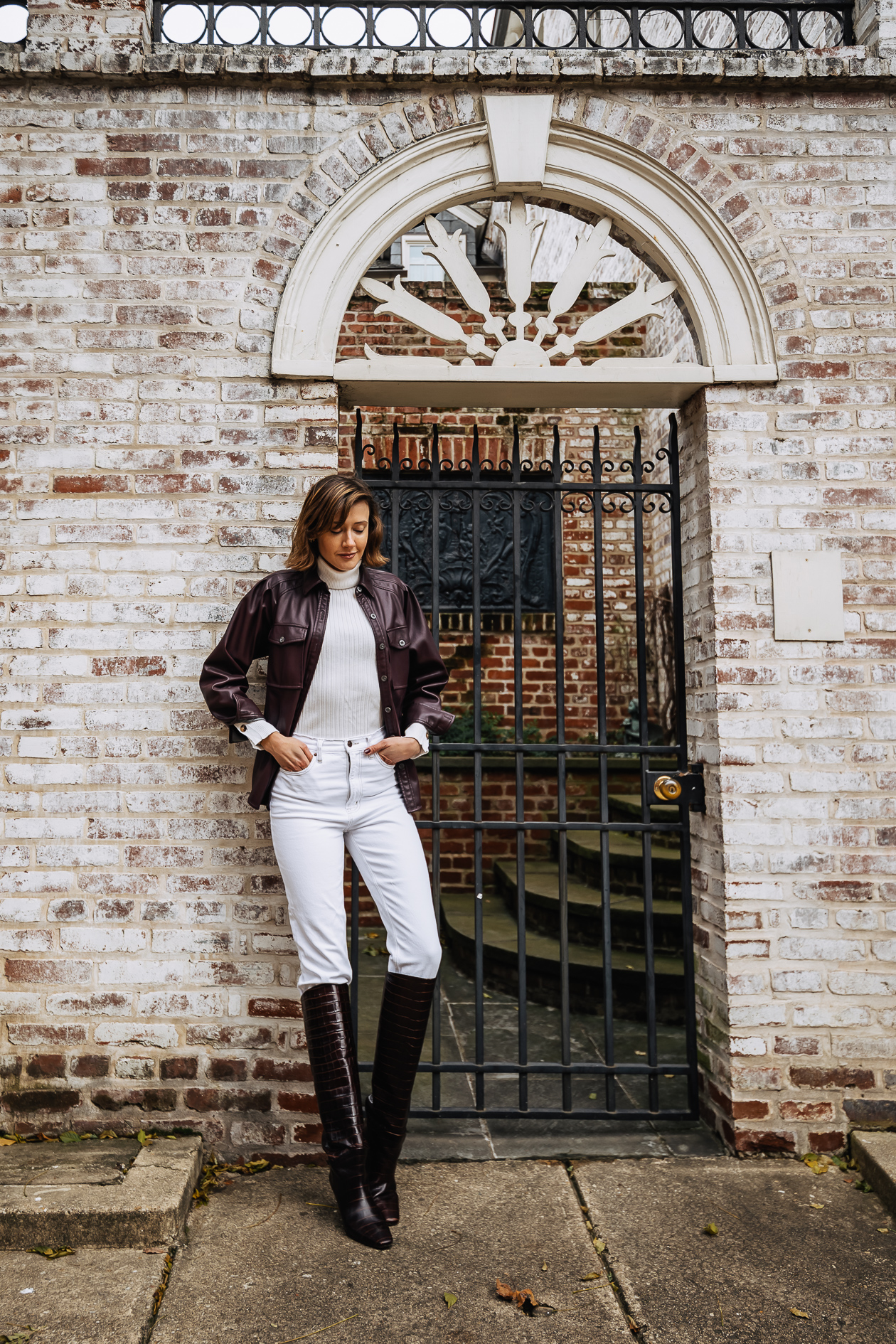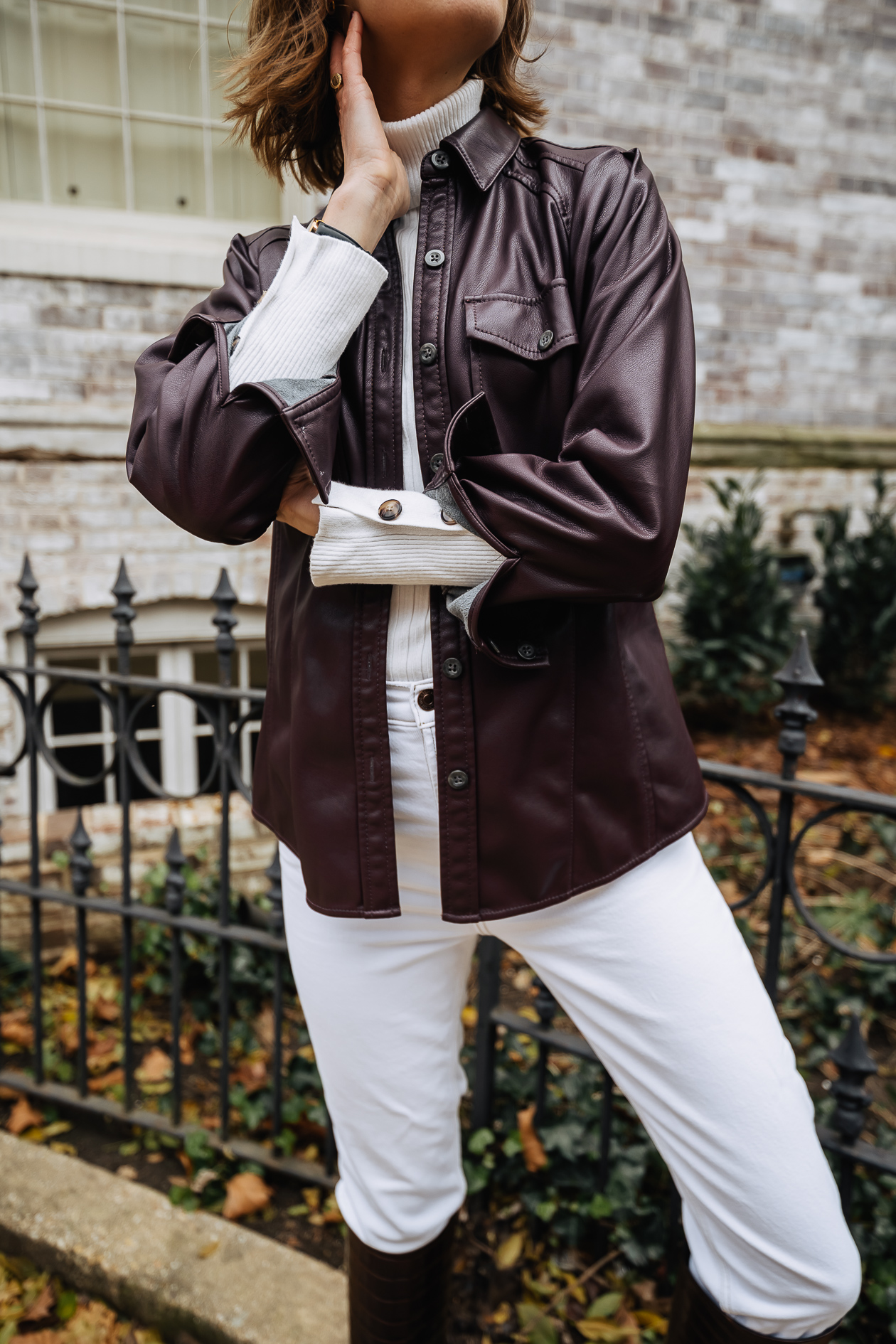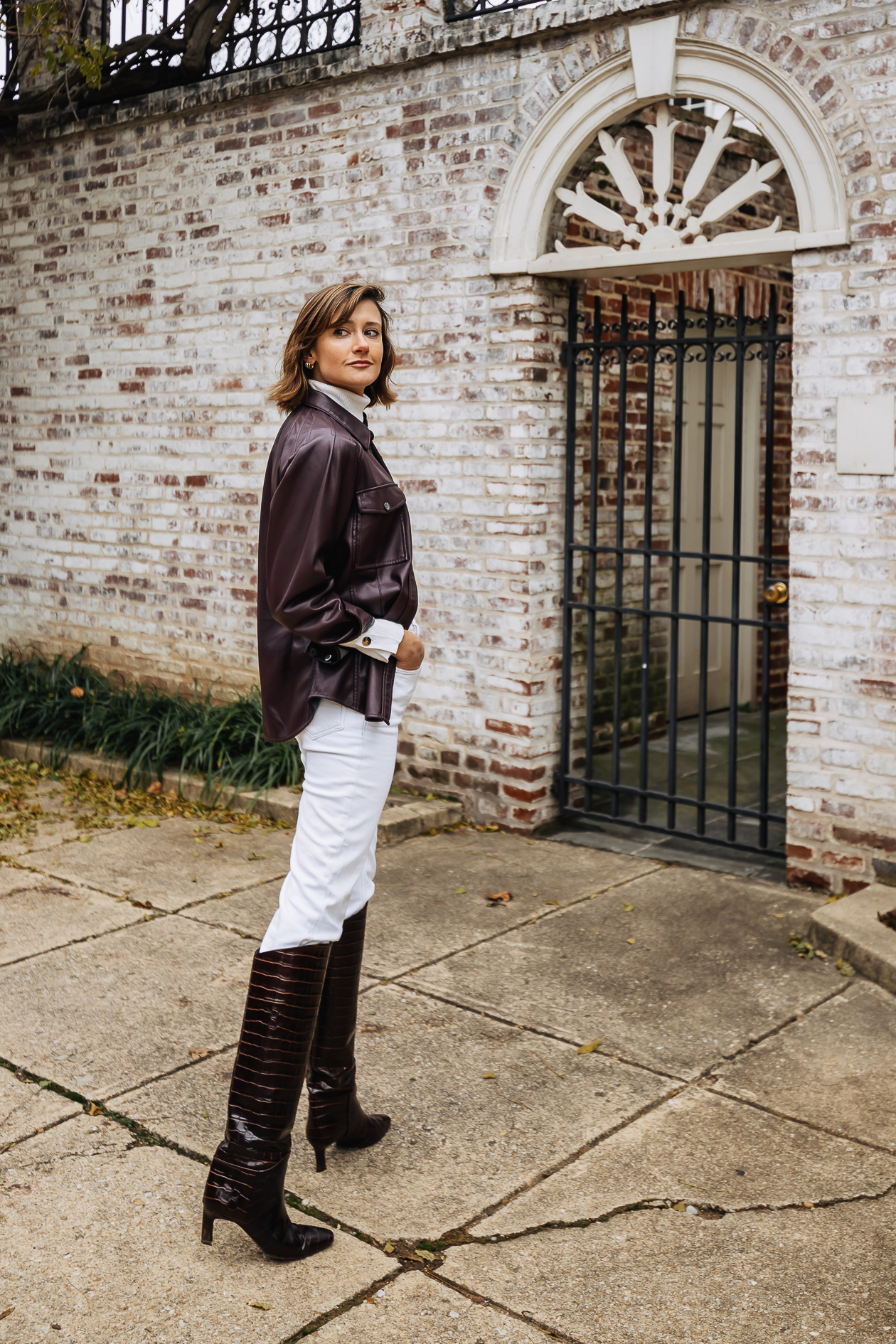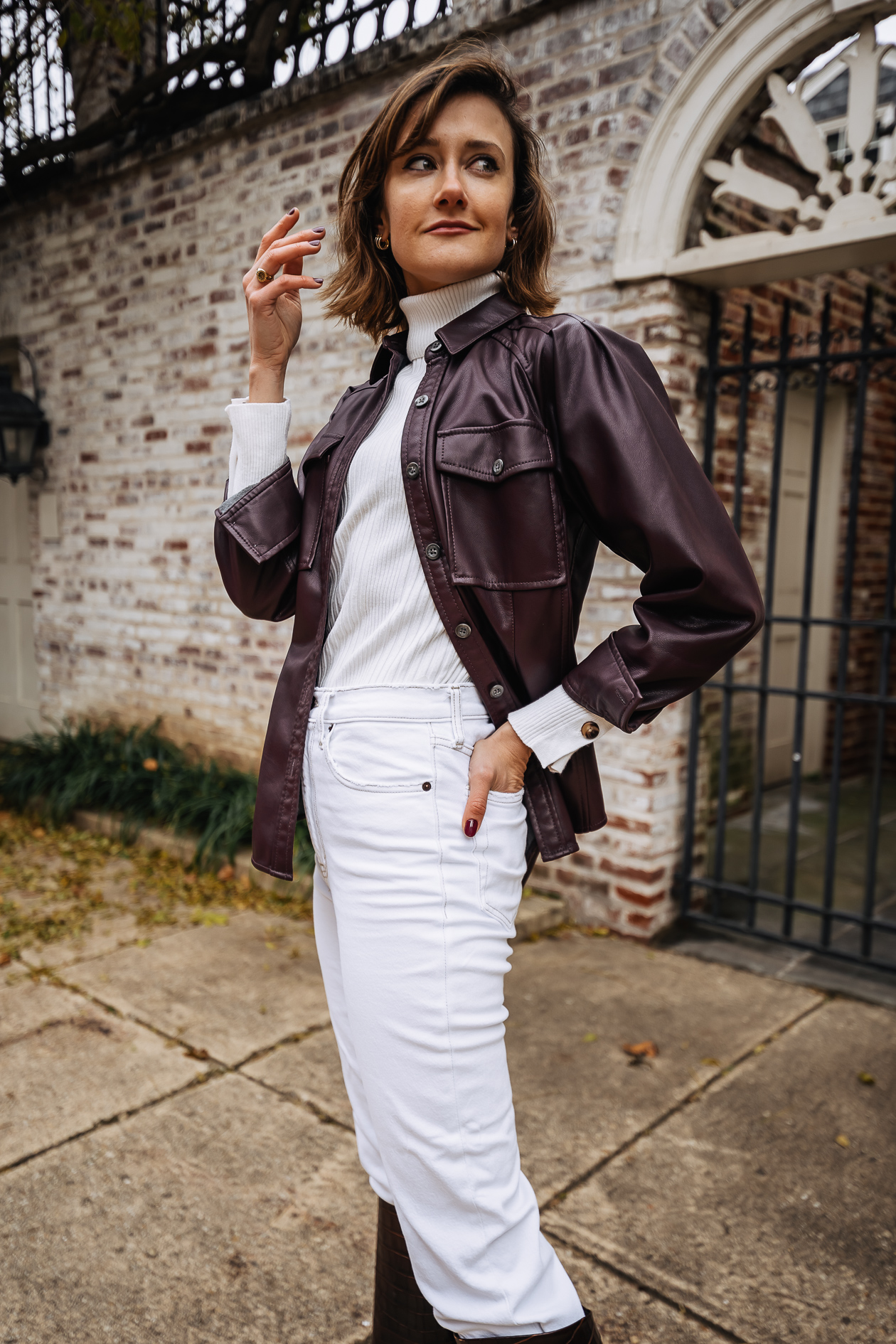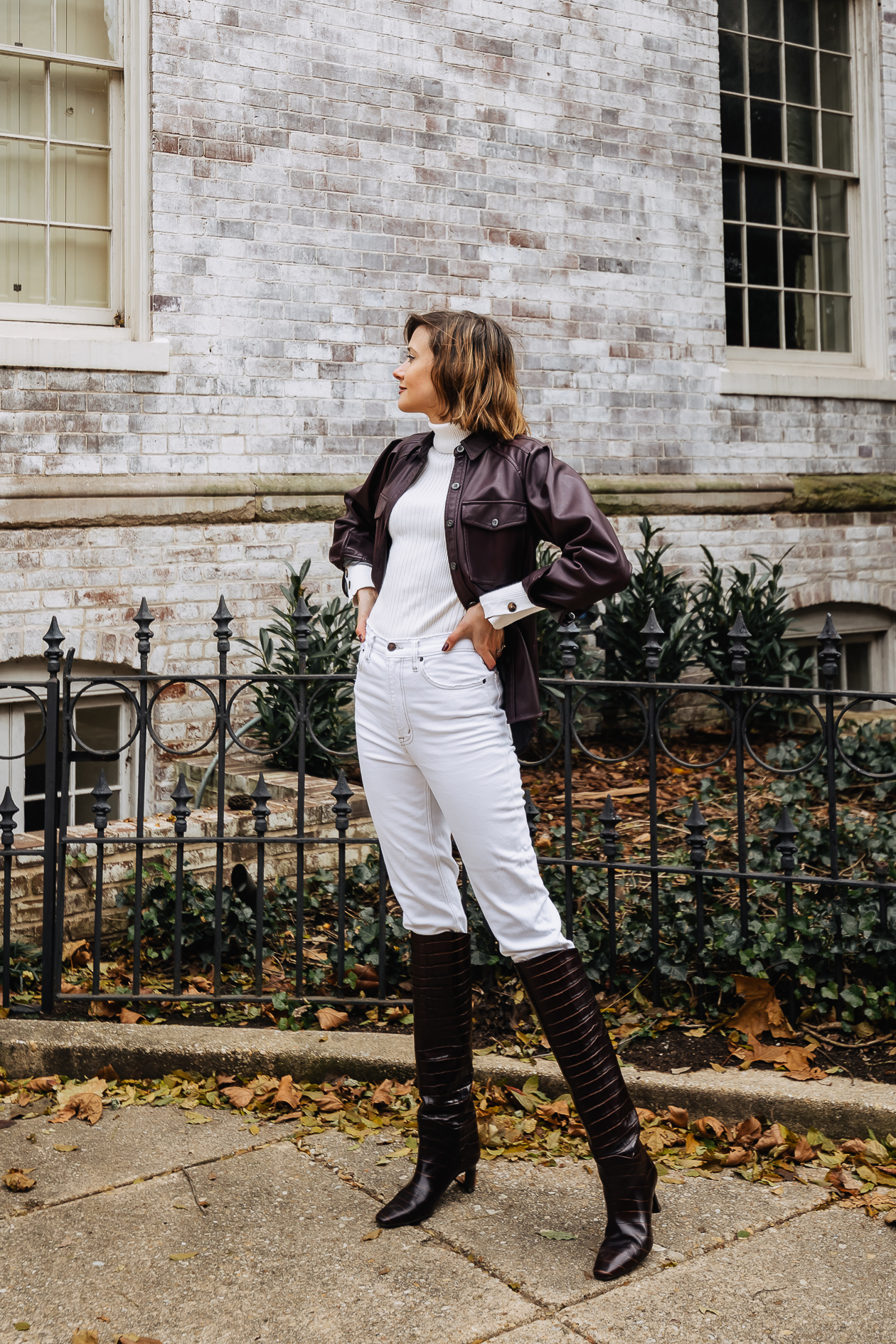 wearing Rebecca Taylor leather shacket via Rent the Runway (get 40% off 2 months of RTR's 8 and 16 item plans with code EPENDER50), ribbed turtleneck, Abercrombie & Fitch jeans, Massimo Dutti boots (sold out, similar)
When putting together an outfit, one of the first things I think about is the color palette. I'd go as far to say it's the most important part about creating an eye-catching look – more important, even, than the actual items you're wearing. As much as I love playing around with crazy prints and brights hues, I've found most of my favorite looks stick to a "Rule of 3" – meaning they consist of 3 or less colors. This outfit is a perfect example. I had recently gotten this amazing leather shacket from Rent the Runway and wanted it to be the focal point of my look. What better way to do that than by layering it over a clean base of winter whites? The burgundy leather pieces are the stars of the show and the overall vibe appeals to my inner equestrian too!
A few more outfits that stick to my "Rule of 3" below! Which color combination is your favorite?