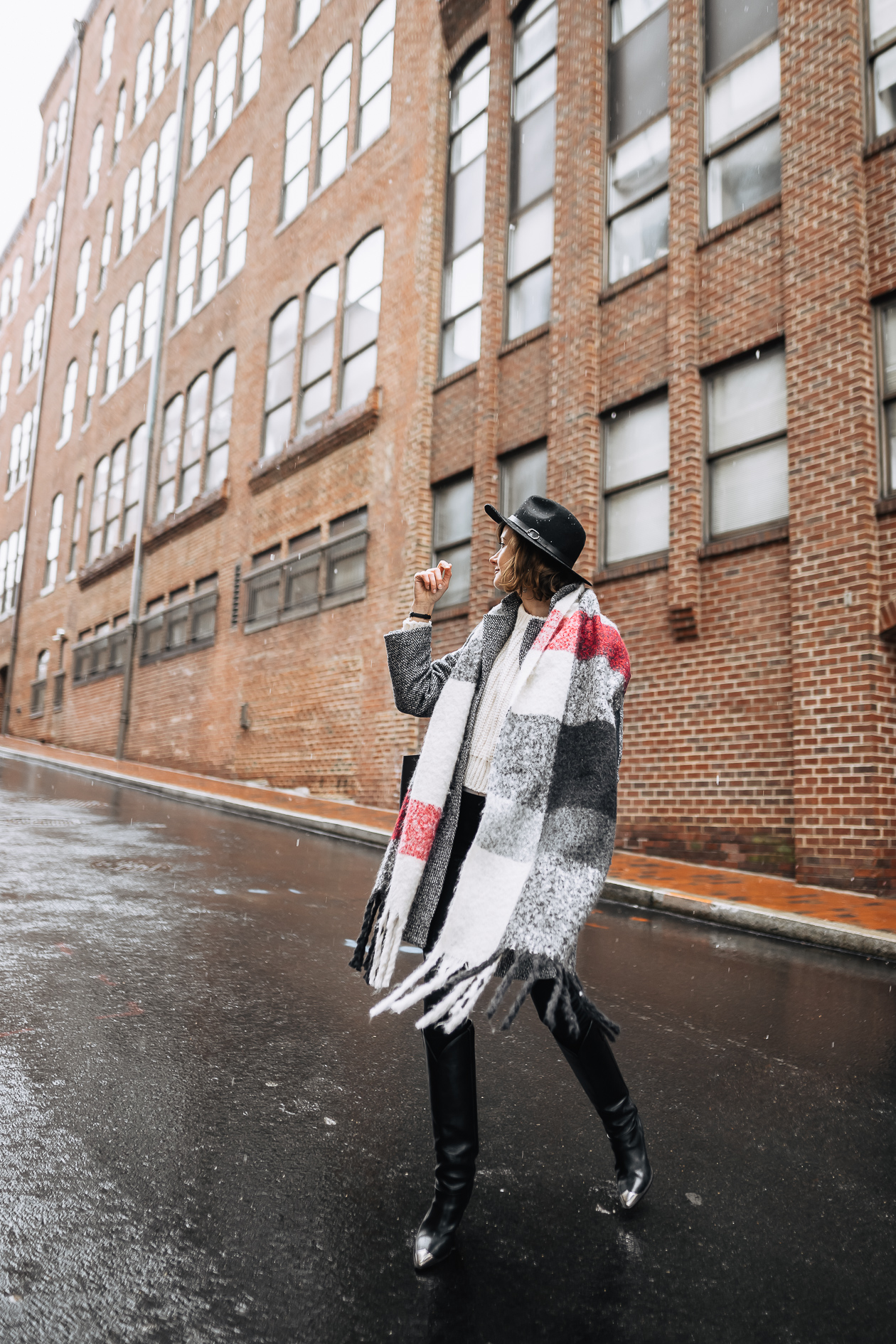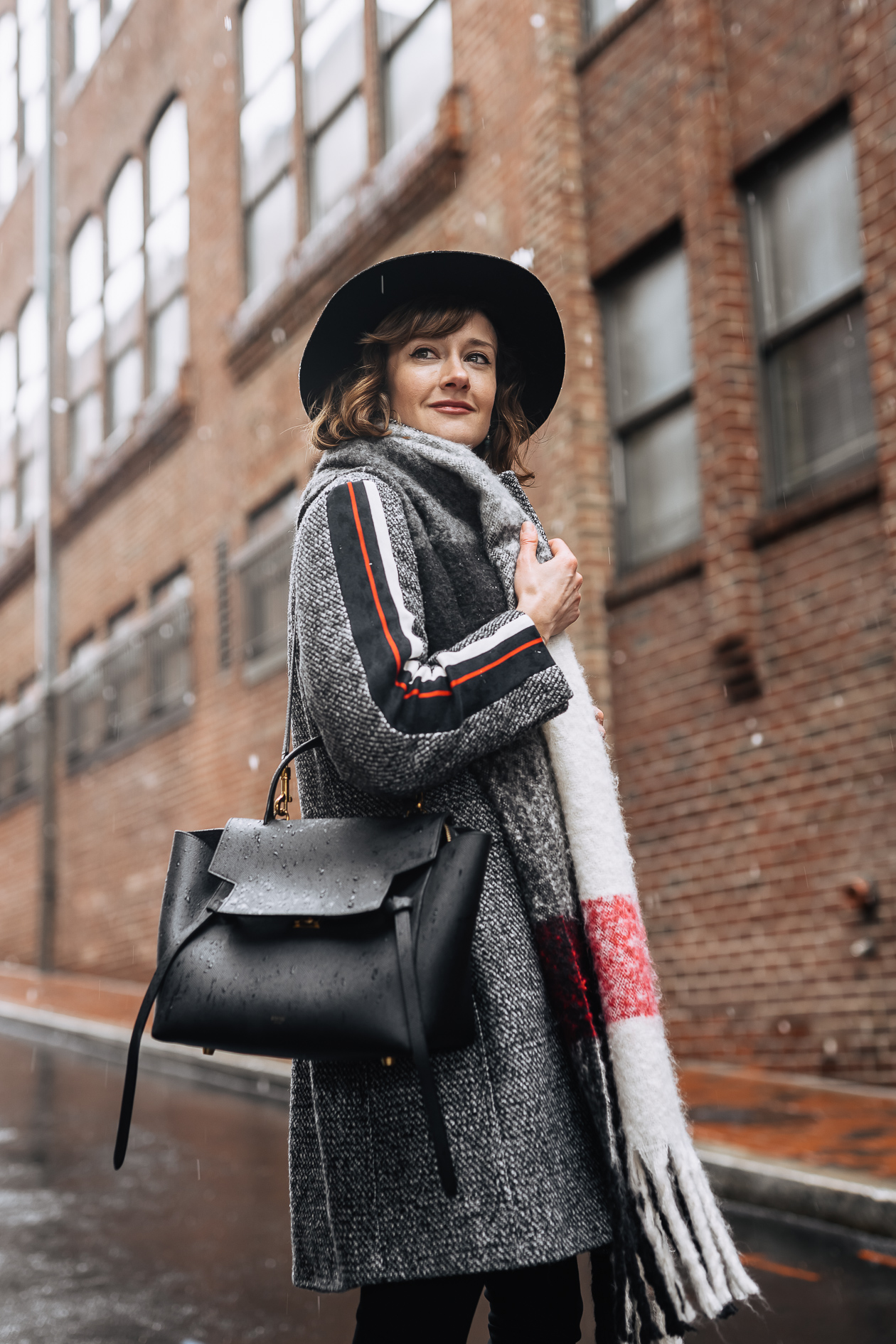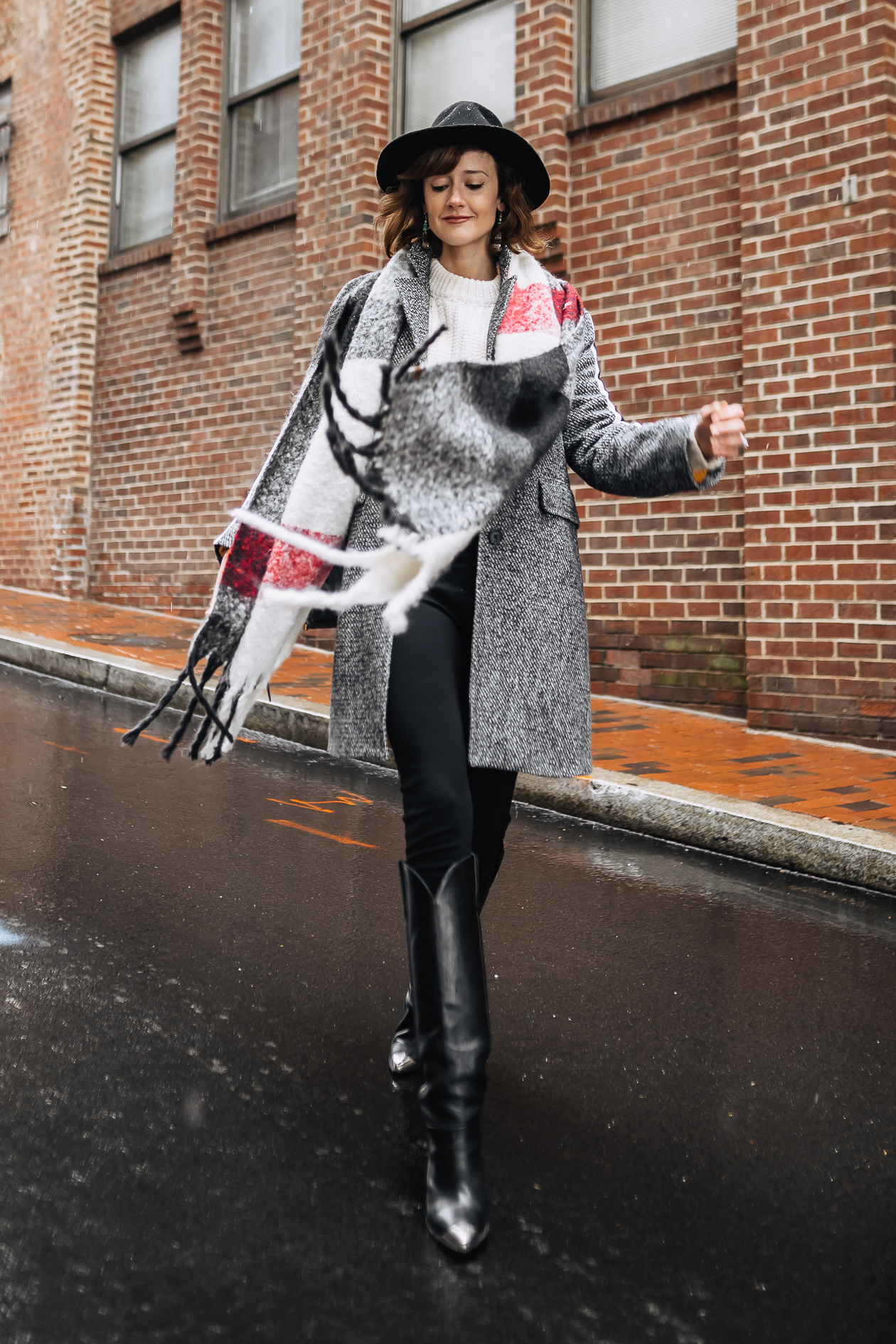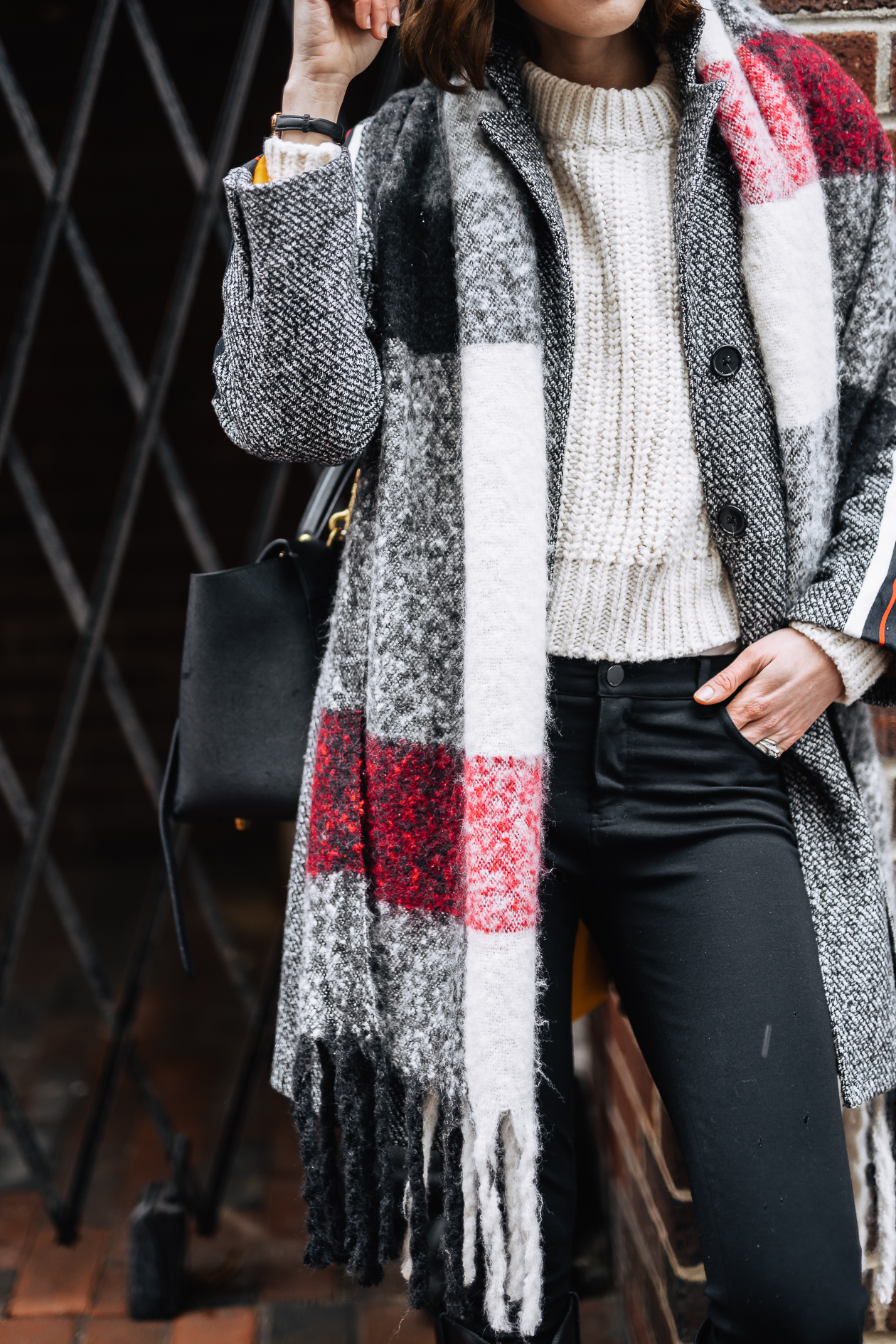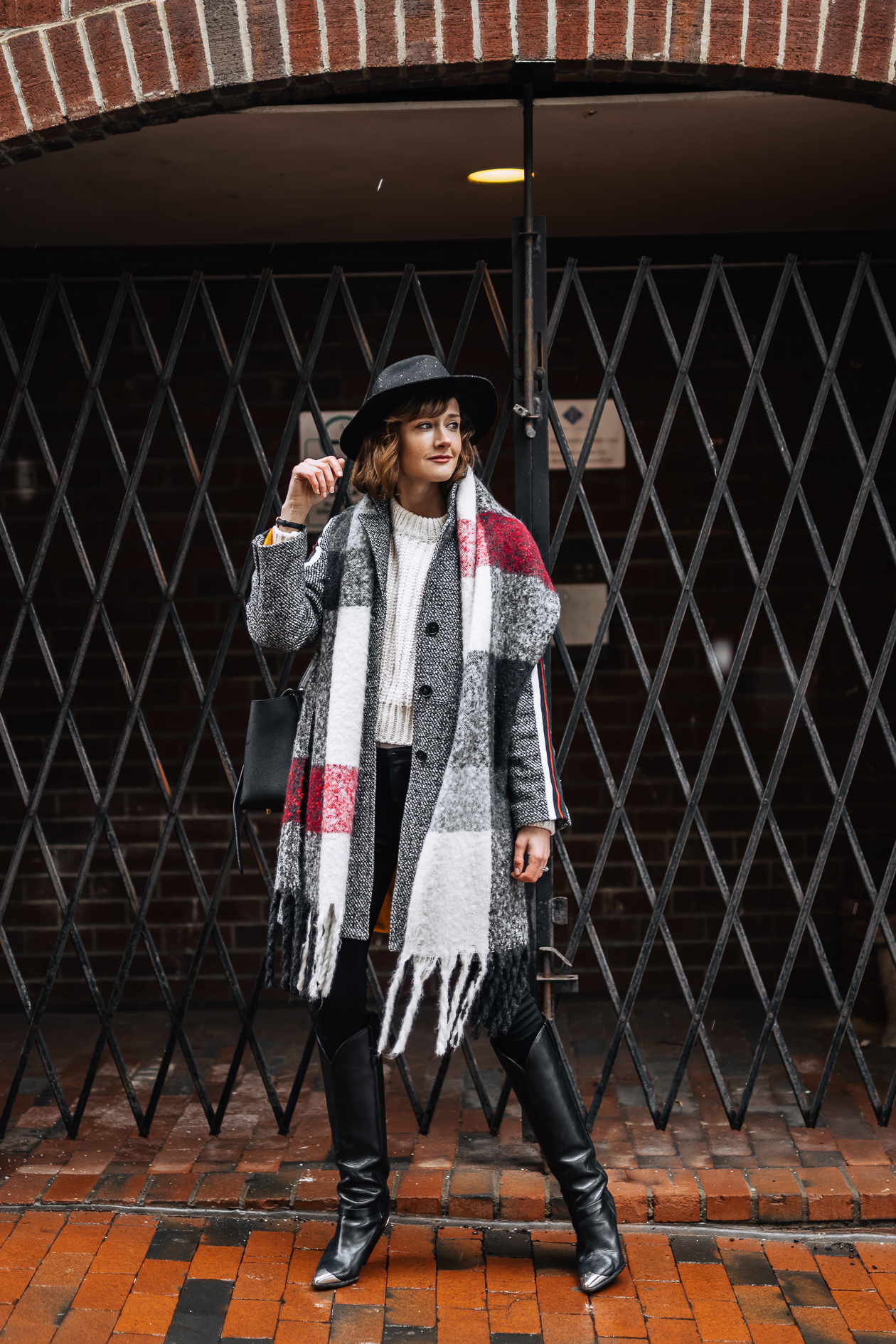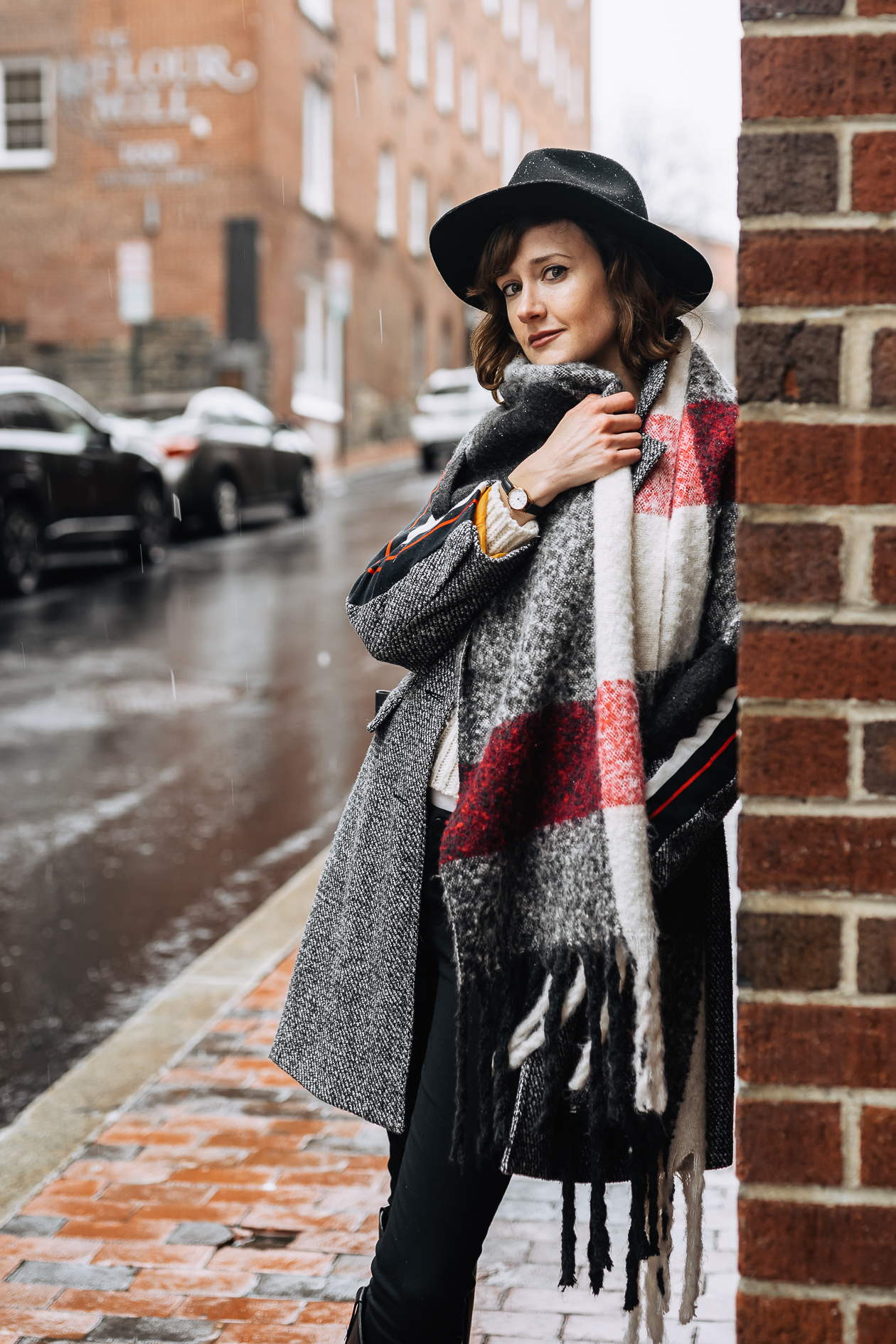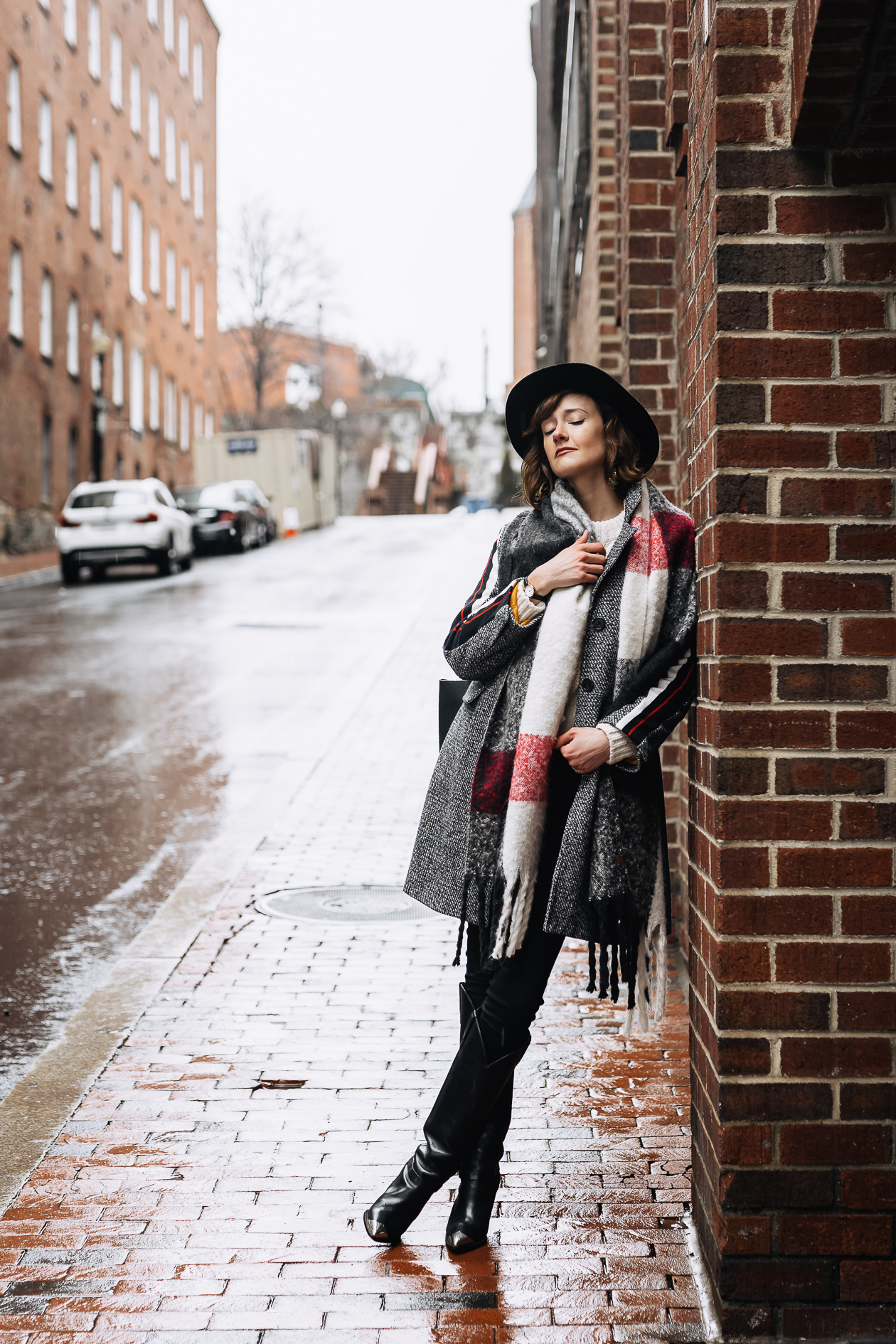 wearing wool fedora, Roots Canada scarf, H&M sweater, Koche coat via Rent the Runway (get 40% off 2 months of RTR's 8 and 16 item plans with code EPENDER50), Vince leggings, Isabel Marant boots, and Celine bag
Nothing better than a giant scarf you can cover the better part of your upper body in and doubles as a blanket indoors. With the recent snowfall, I'm basically living in this super warm one from Roots Canada. I love wearing mine layered over a menswear-style coat like this one by Koche or draped shawl-style over a turtleneck sweater.
There are so many good ones on sale right now it's the perfect time to snap one up.  I linked a few I have my eye on below. Which one is your favorite?