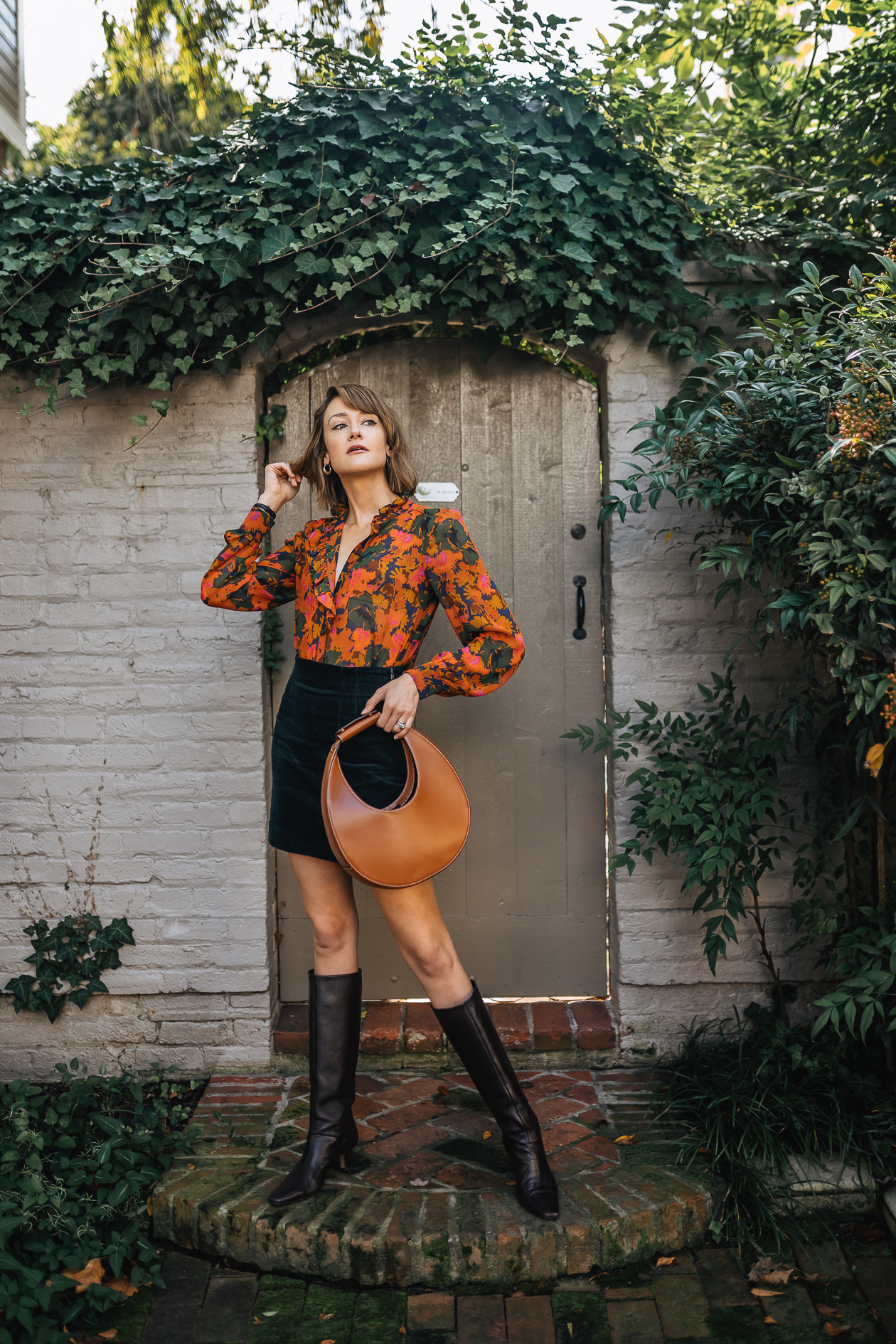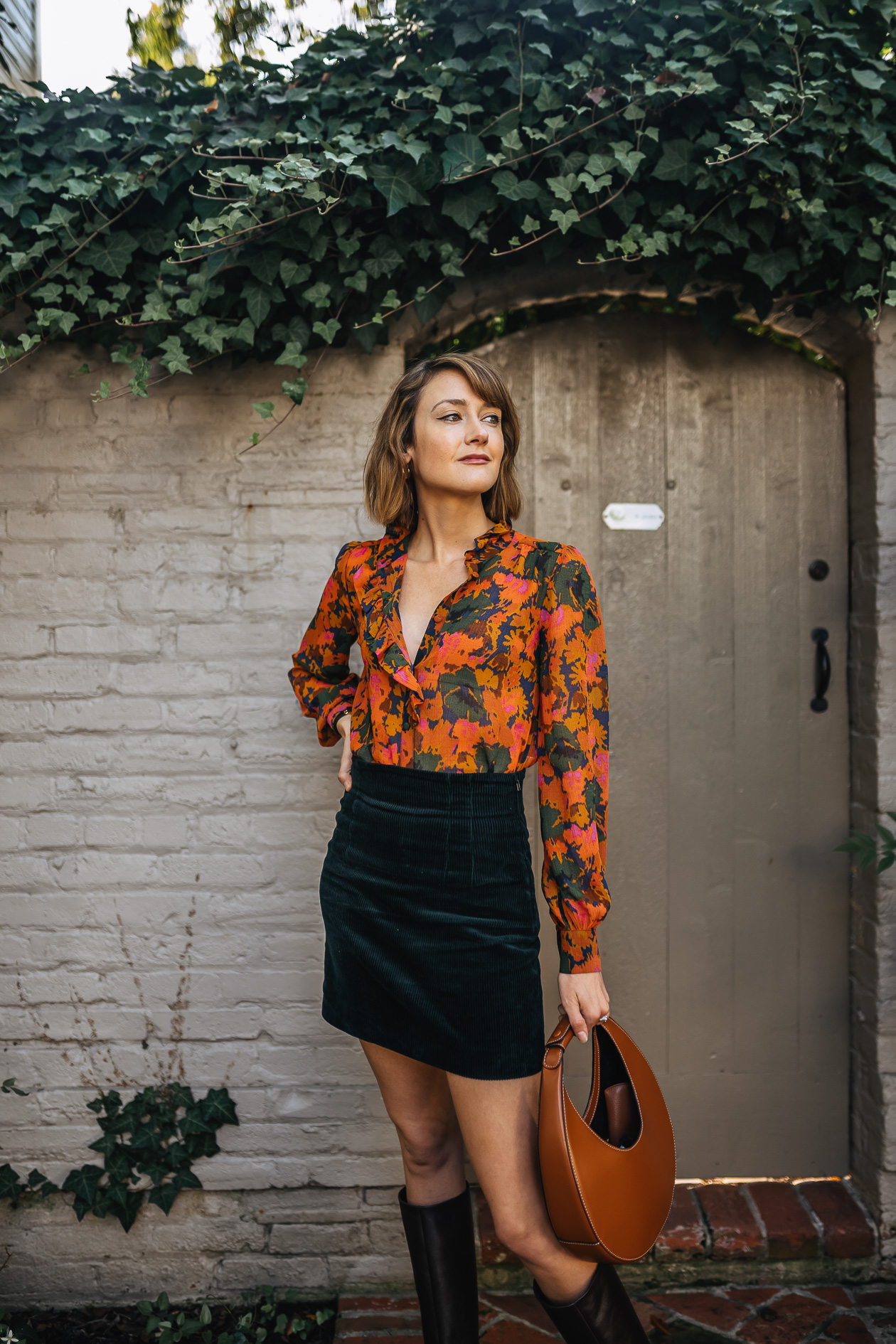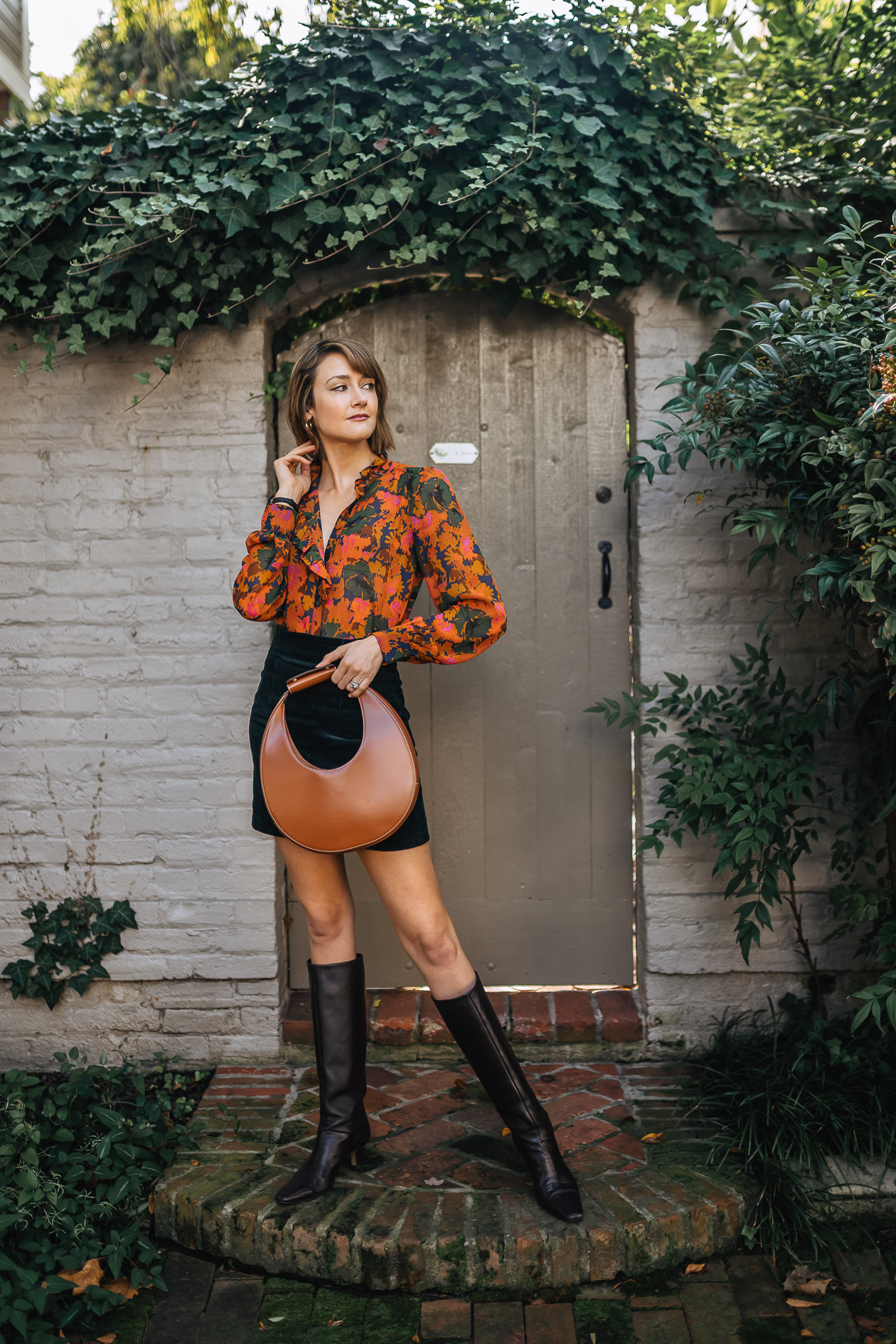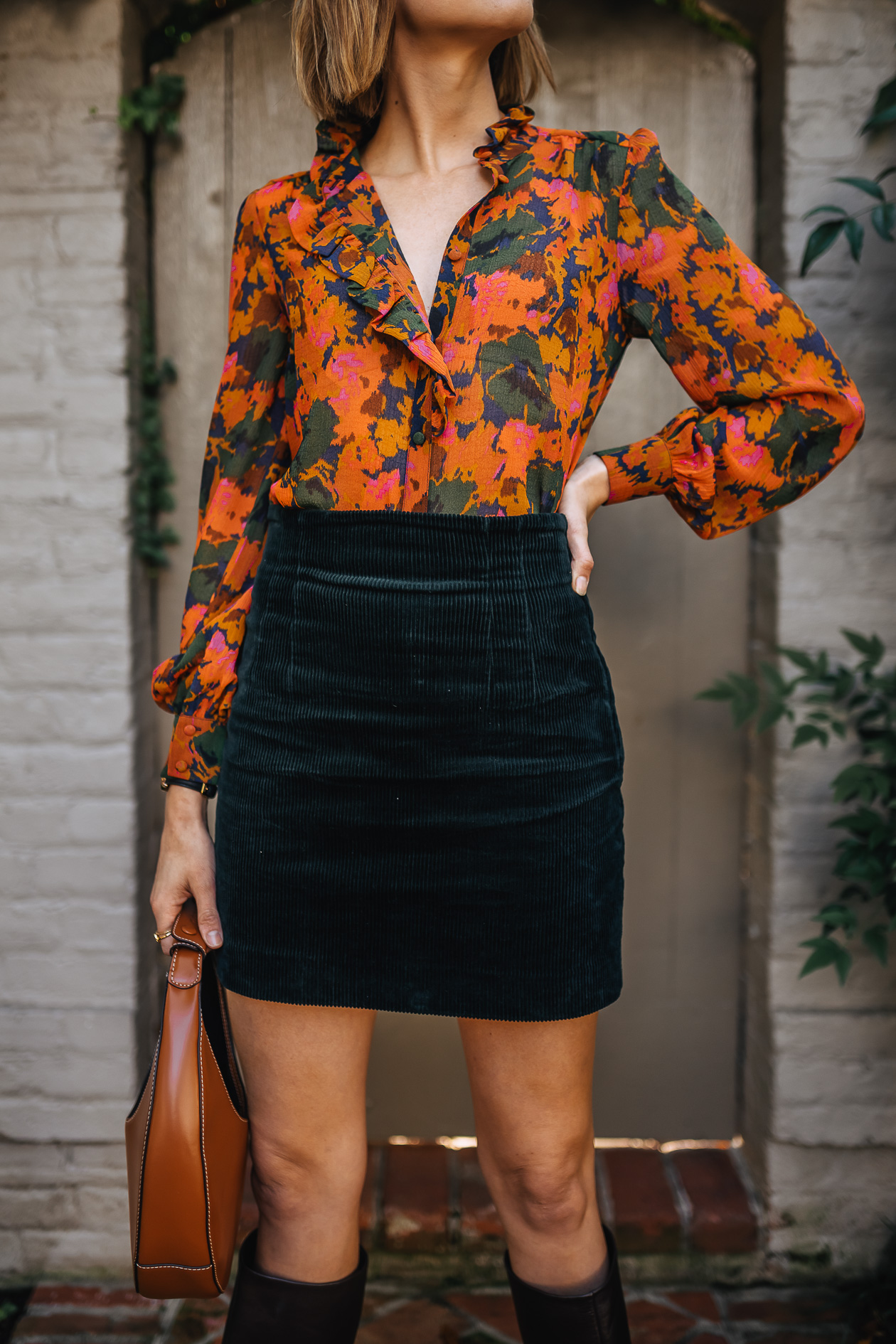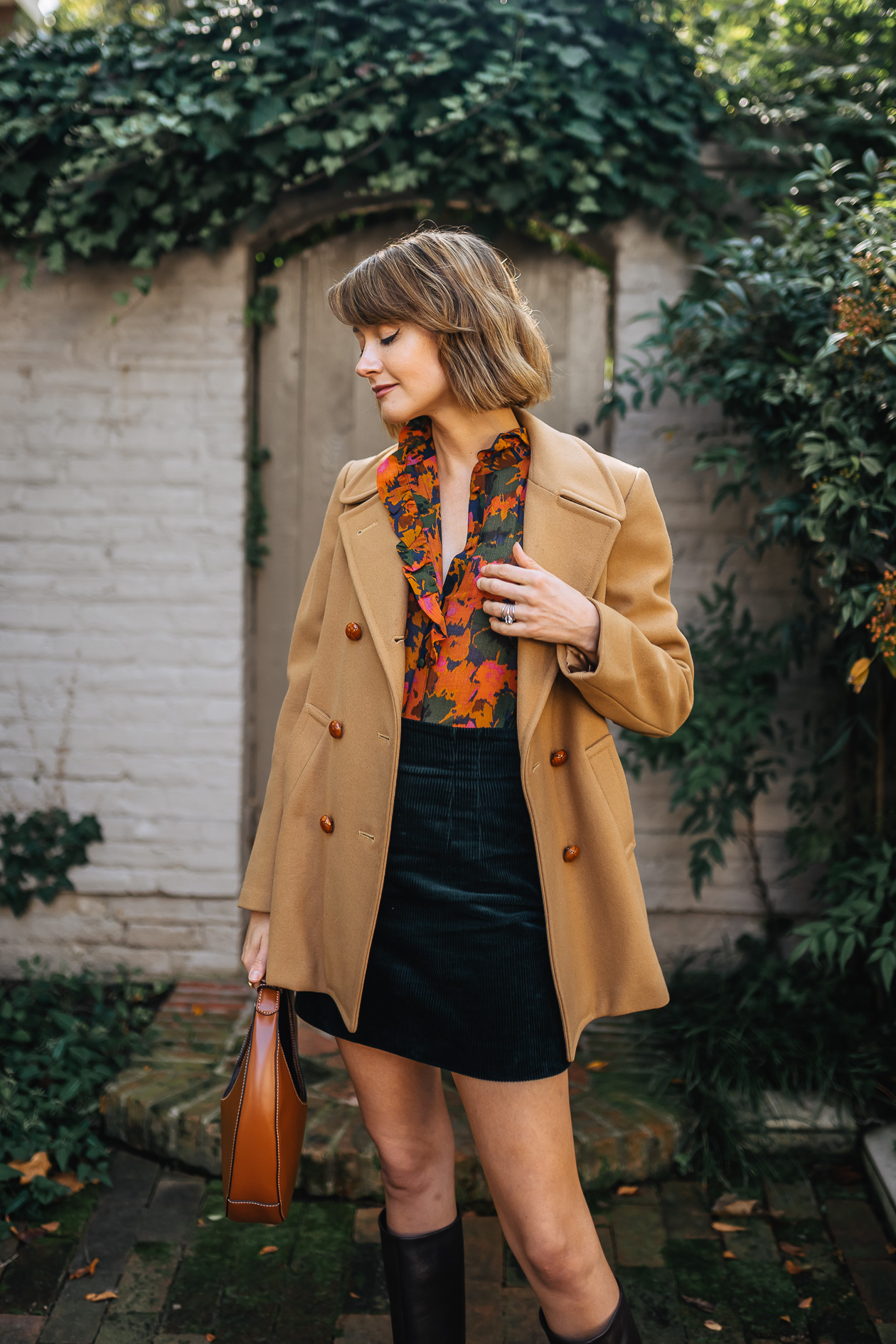 wearing Sezane blouse, vintage Brooks Brothers coat (similar), & Other Stories skirt, Zara boots (old, similar here), and Staud bag
So you've already seen this blouse once before, but it's such a beautiful fall piece, it deserved a post of its own. Not surprisingly, it comes from French brand Sezane, whose fall collection is just brimming with covetable blouses. 
I love this brand because sustainability is one of their core values. To combat overproduction typical of the fashion industry, Sezane uses a lean production model. This means new items are released in small quantities each week, which makes each piece extra special when you manage to snap it up before it sells out. Their vintage-inspired designs are unique, yet timeless, so you're sure to get wear out of them for years to come.
I'm fawning over so many pieces from their fall collection. I shared a few of my favorites below!