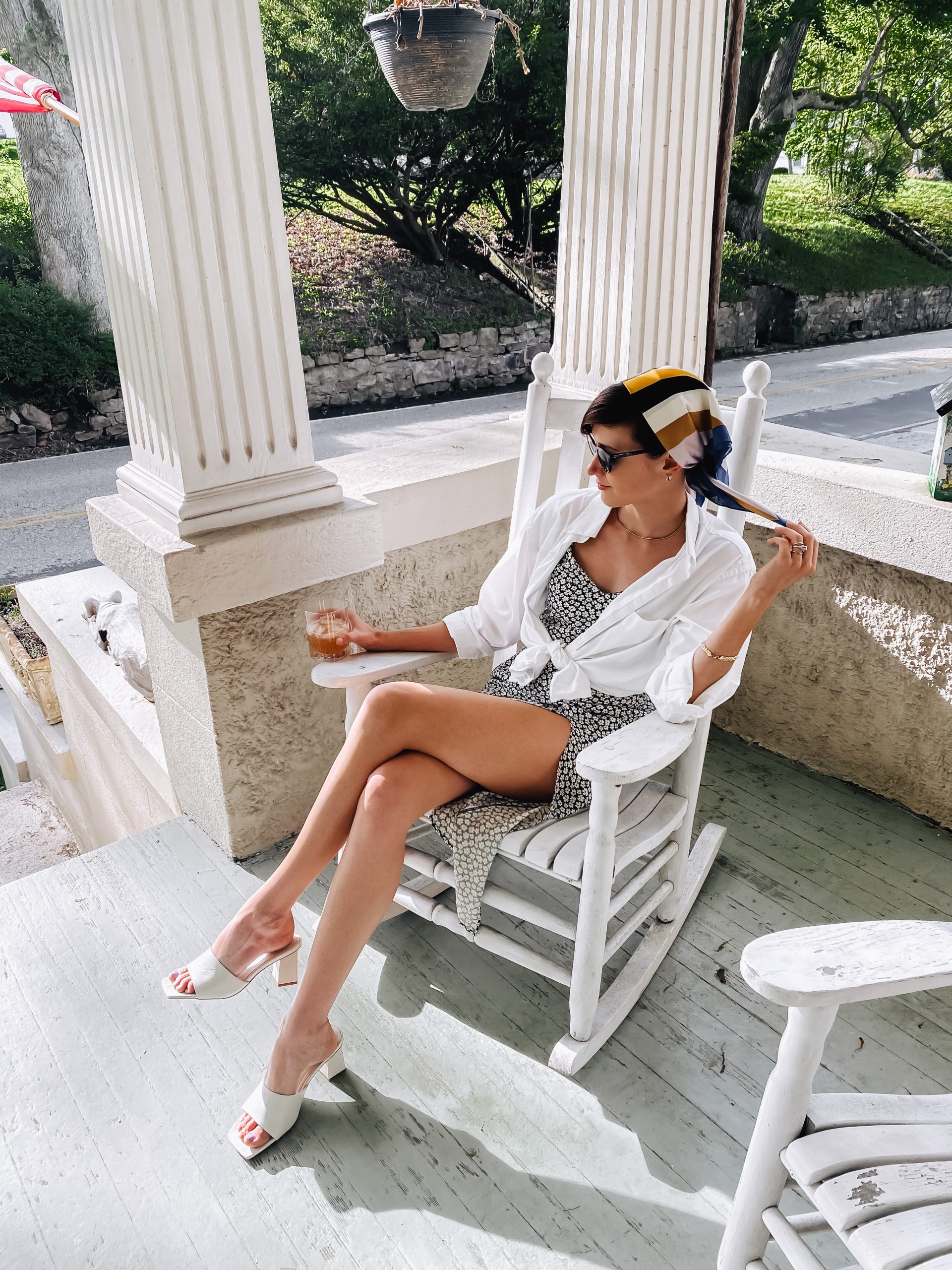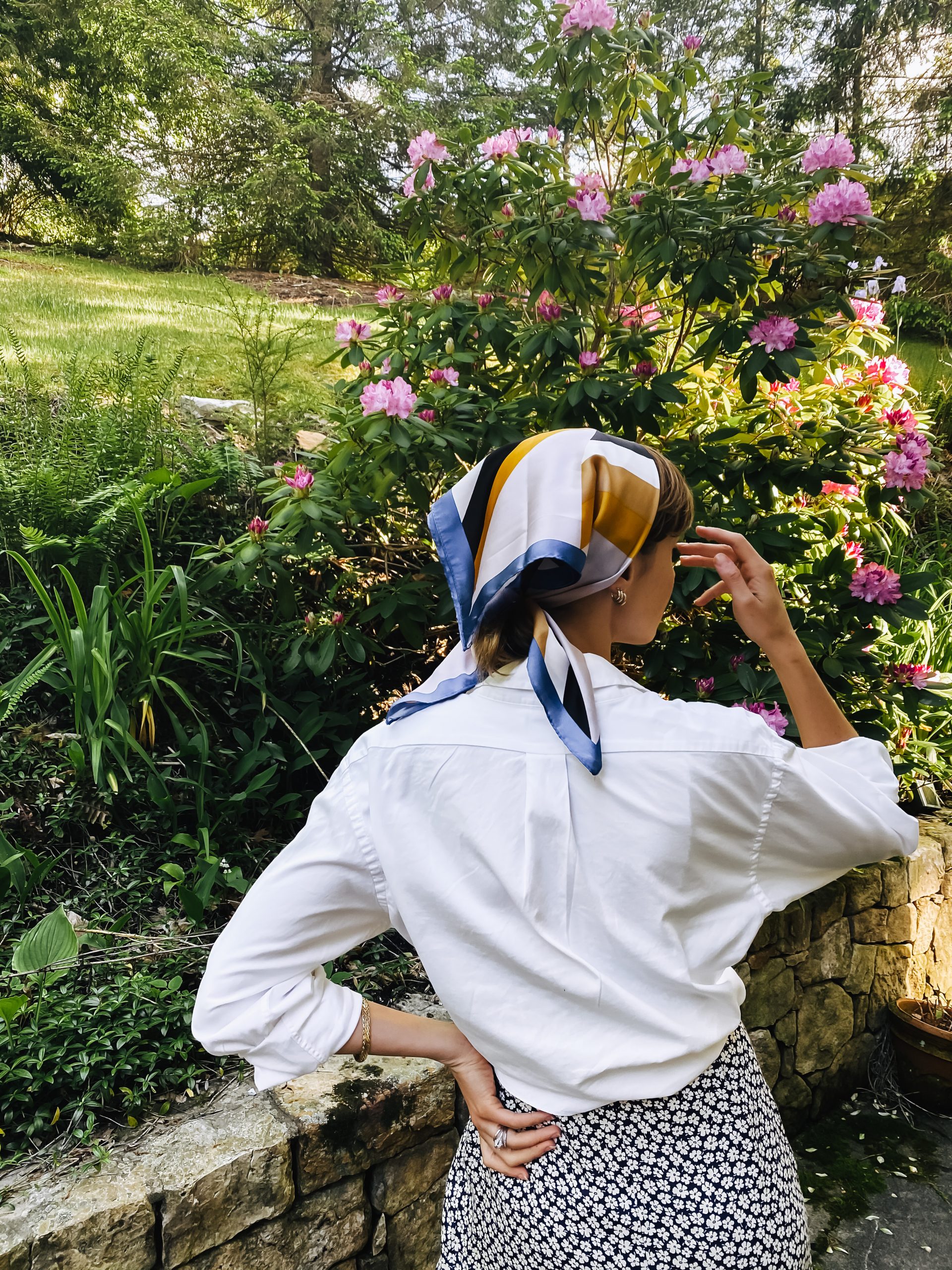 wearing Elizabeth Gillett scarf, oversized button-down, Reformation slip dress, white sandals
Got roots so long they're almost ombré? Unruly hair that's impossible to style? Or just over heat styling in general? Try a hair scarf! This classic accessory has been a go-to of style icons from Brigitte Bardot to Beyoncé and will add a little retro glam to your summer outfit with very little effort.
I rekindled my love affair with hair scarves on our recent vacation to Hot Springs, Virginia. My priorities were family time and the great outdoors, so I really didn't want to waste much time on my hair. One evening, I was running late for dinner after spending all day at the lake. I tied back my dirty hair with a scarf and threw on a slip-dress and one of my husband's button-downs. My husband asked, "why don't you wear your hair like this more often?" Don't mind if I do! I ended up wearing hair scarves for the remainder of vacation and I found they were a great alternative to sun hats and much more portable, too. And of course there's the added bonus that they double as a face masks if I'm in a pinch!
There are loads of cute, affordable scarves online right now. Shop my favorites below!

(l to r) leopard motif scarf, black & white stripe scarf – on sale!, color block plissé scarf, ivory striped scarf, floral silk bandana