With all the uncertainty surrounding the coming year, I've tried to keep my shopping sensible this summer. Since I know I'm probably not the only one in this mindset right now, I thought I'd share some of my favorite inexpensive pieces I'm living in this summer.
I'll start with these white jeans, because they're easily the most flattering pair I own, plus they're on sale and selling out fast. I love them because they're high-waisted and cinch in all the right places.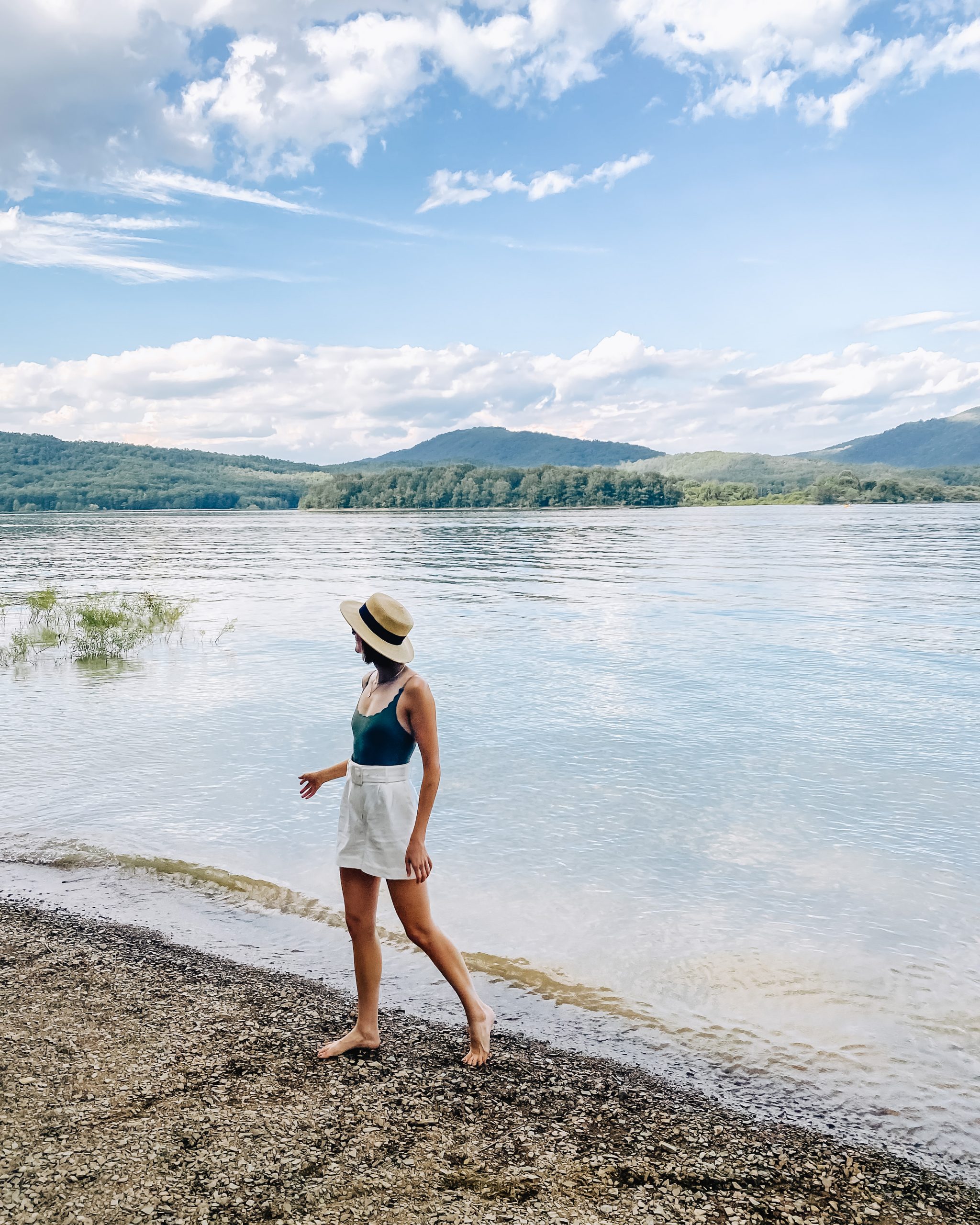 I've had this straw boater hat for a couple years now and it's still my go-to for beach and pool days. It's waterproof, packable, and less than $15!
The pretty scalloped swimsuit was a recent impulse purchase and I have zero regrets. I love the scalloped neckline and muted green color. Comes in black too!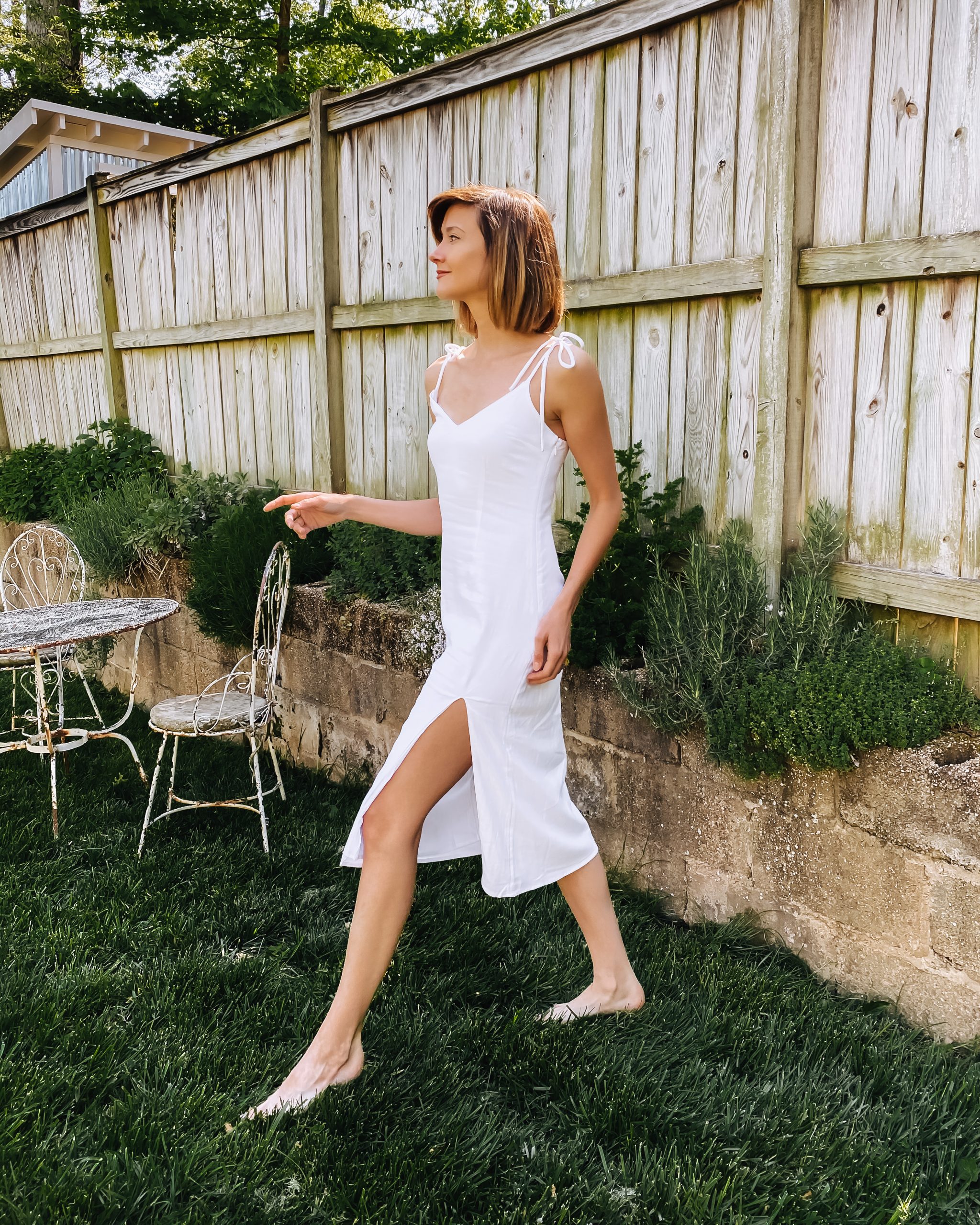 This white linen dress is one of those classic summer pieces you'll wear forever and can style countless ways. Certainly doesn't hurt that it's as soft as a nightgown and on sale for under $60!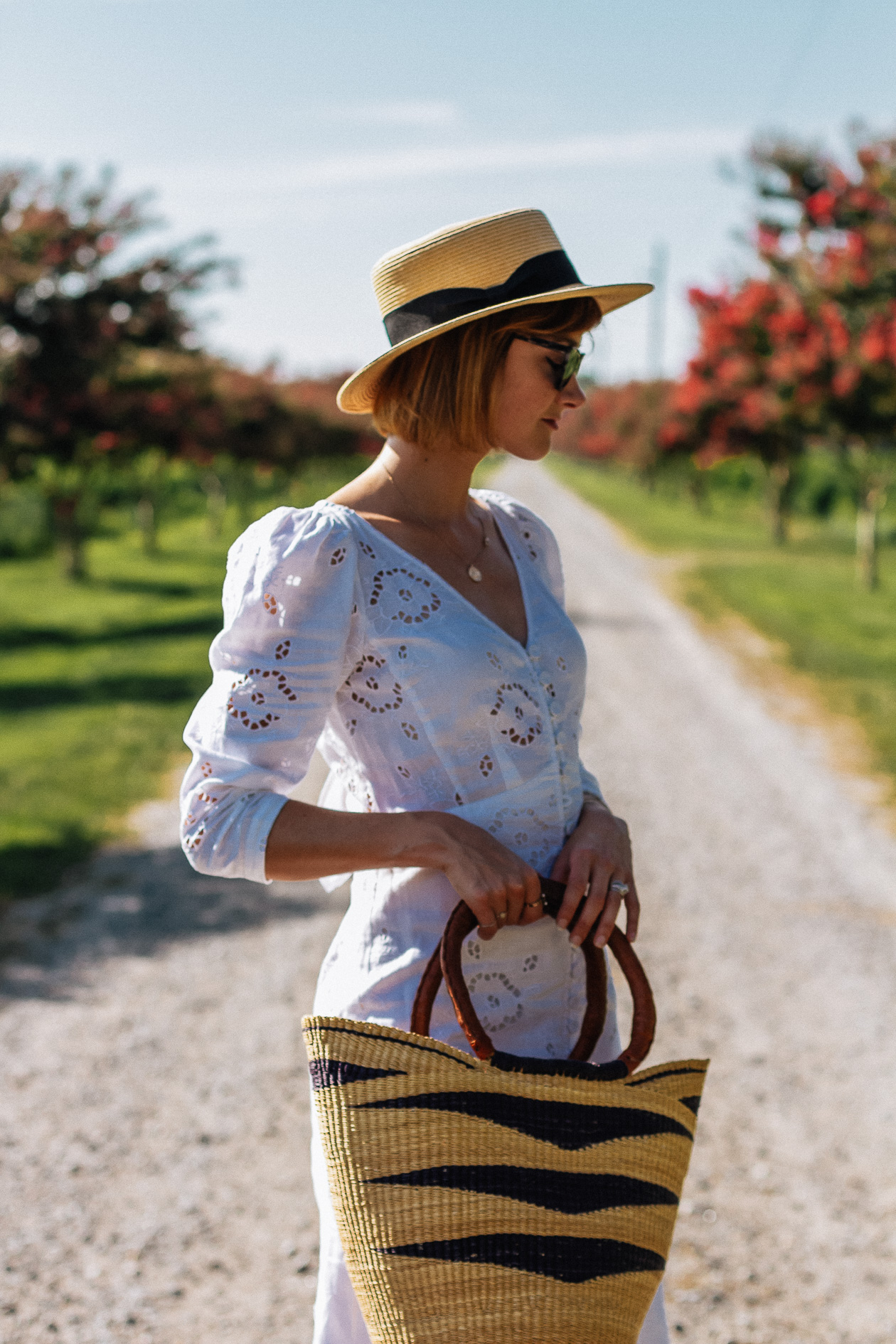 You've probably seen this straw bag in many of my summer looks because it's one of my favorite summer bags. I got it at Salt & Sundry years ago, but it's a traditional African market bag you can find from a number of online vendors. It's incredibly durable and can carry quite a load!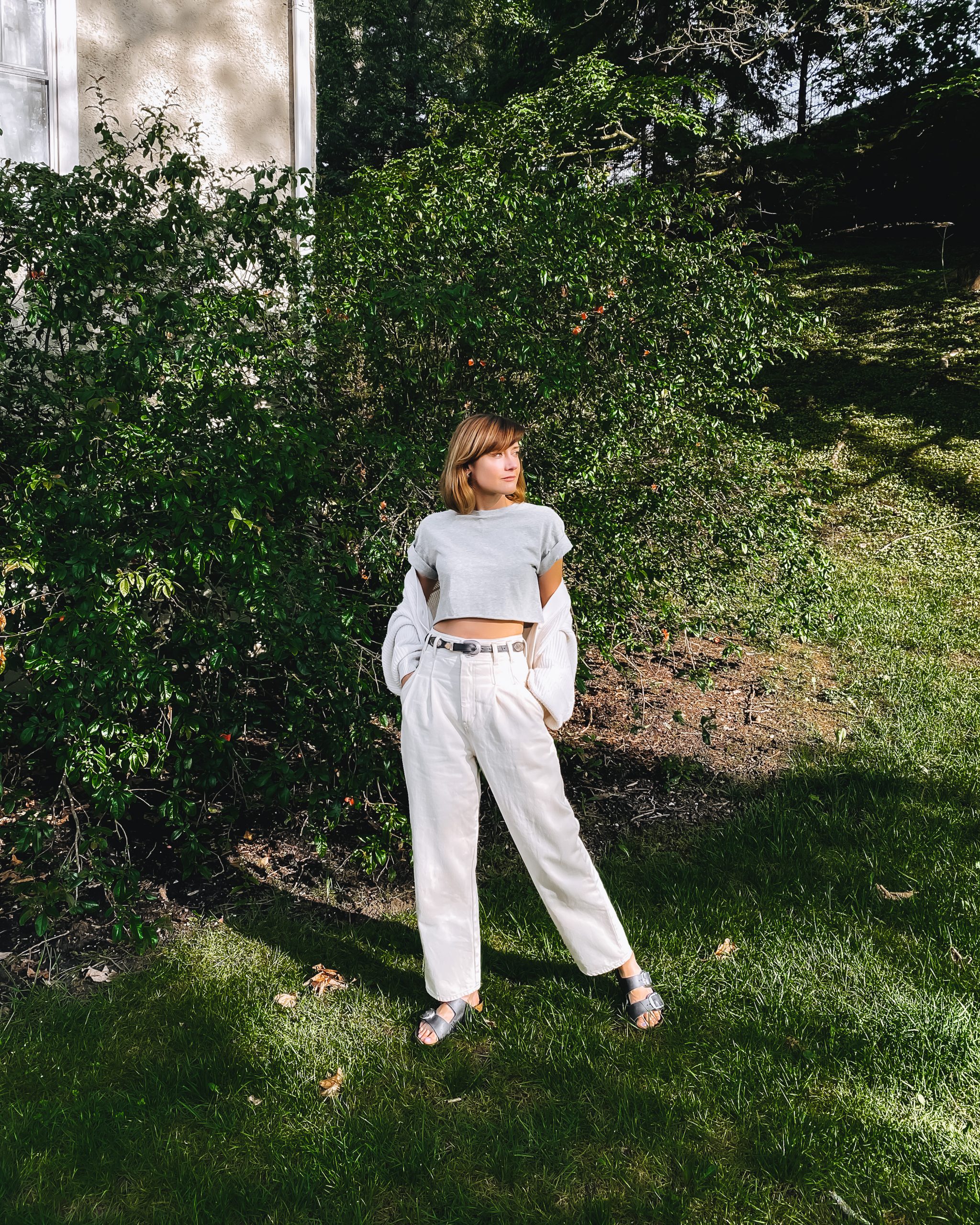 I got these pleated white jeans back in the early spring and they're still going strong. Now that it's summer, I style them with crop tops and tank tops. I love how they look with these asymmetrical ribbed tops.
See more of the pieces I'm loving right now on my Shop page!