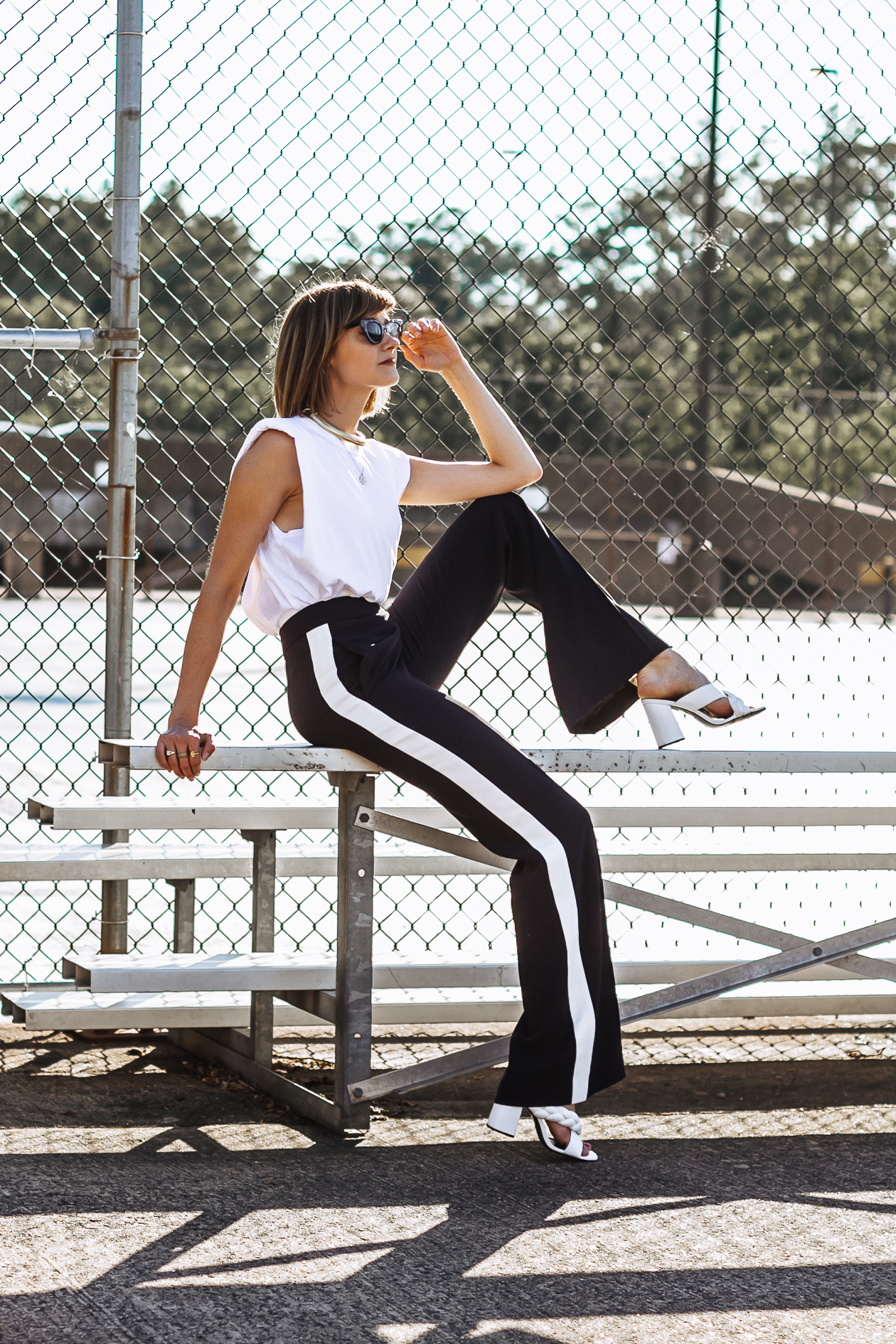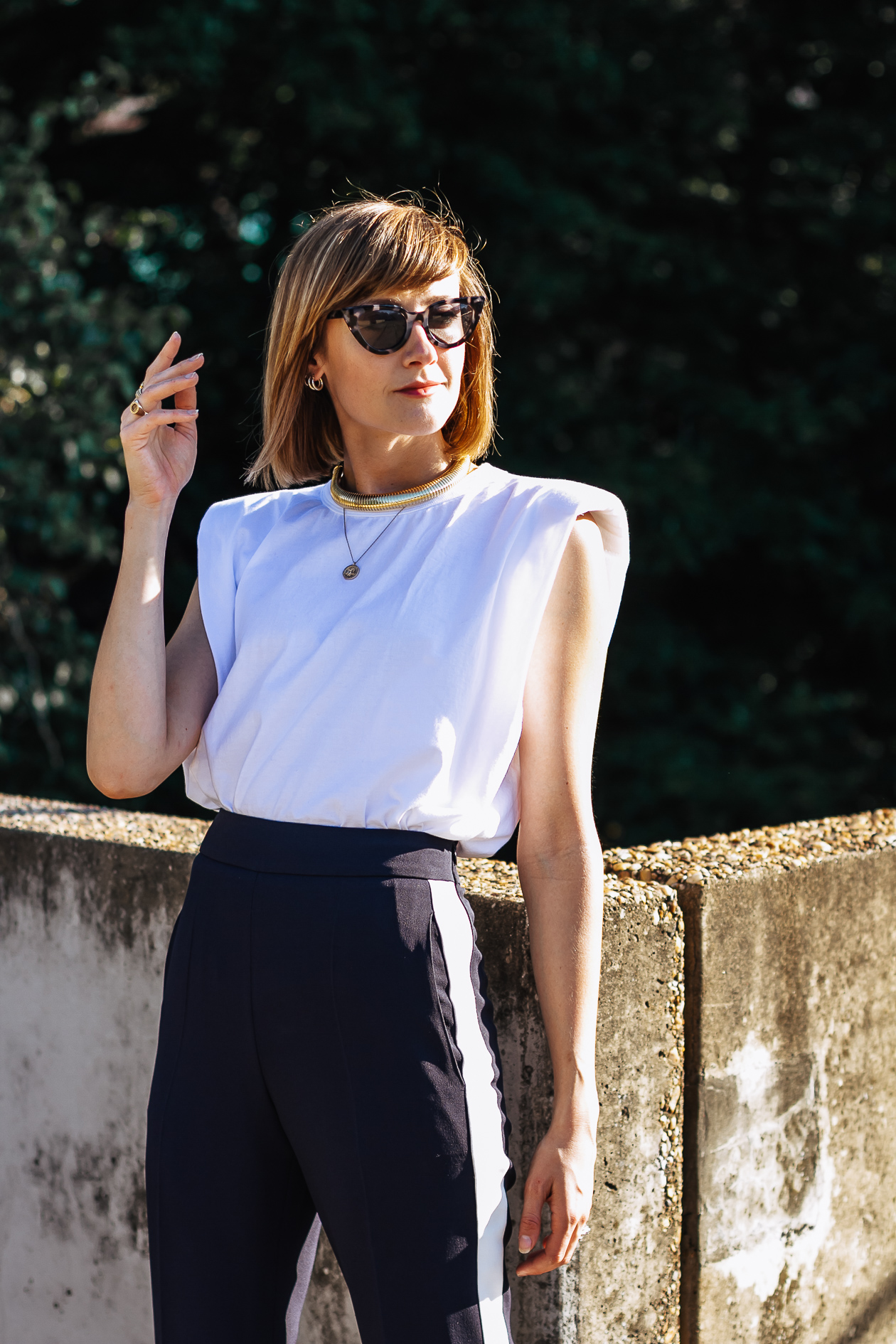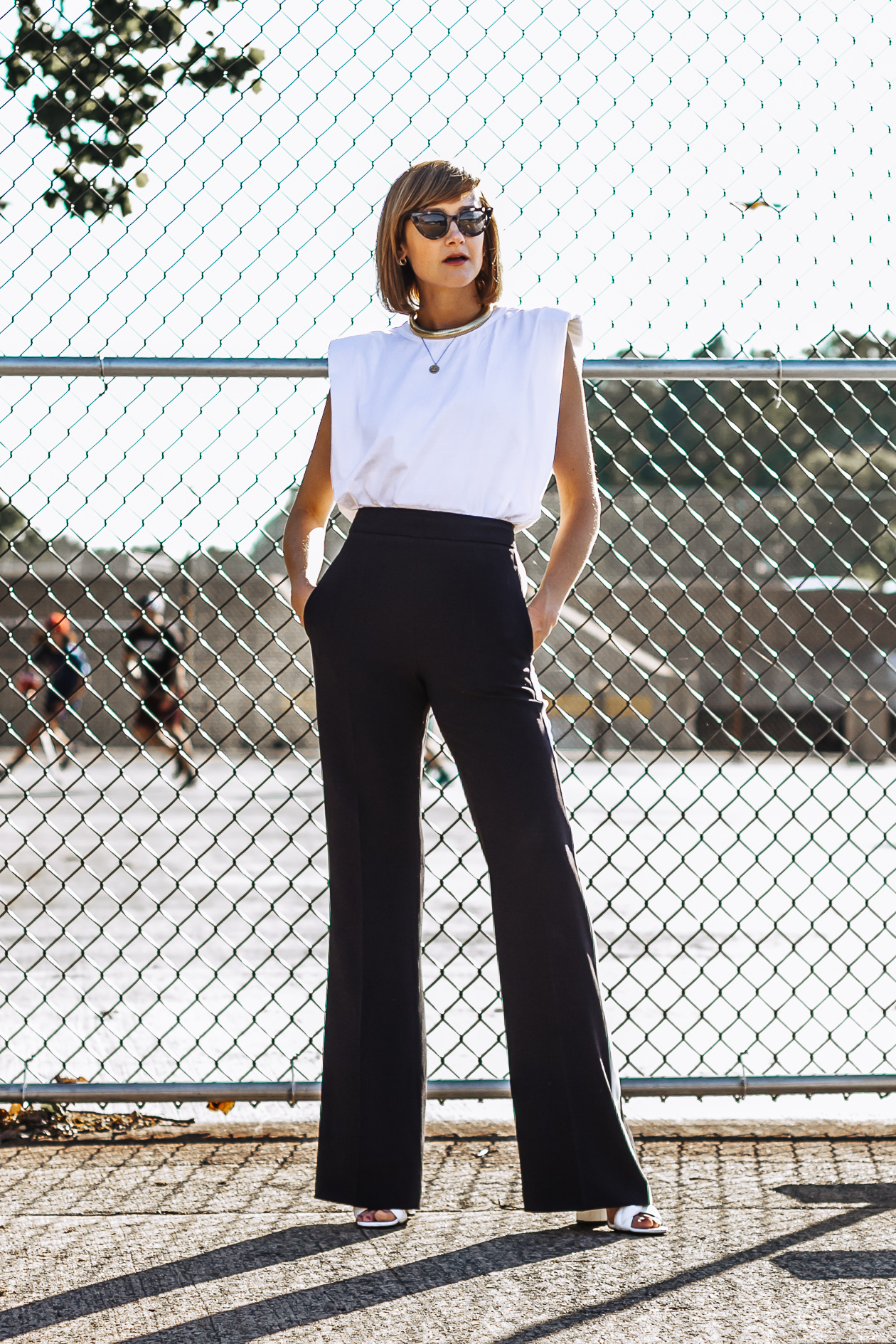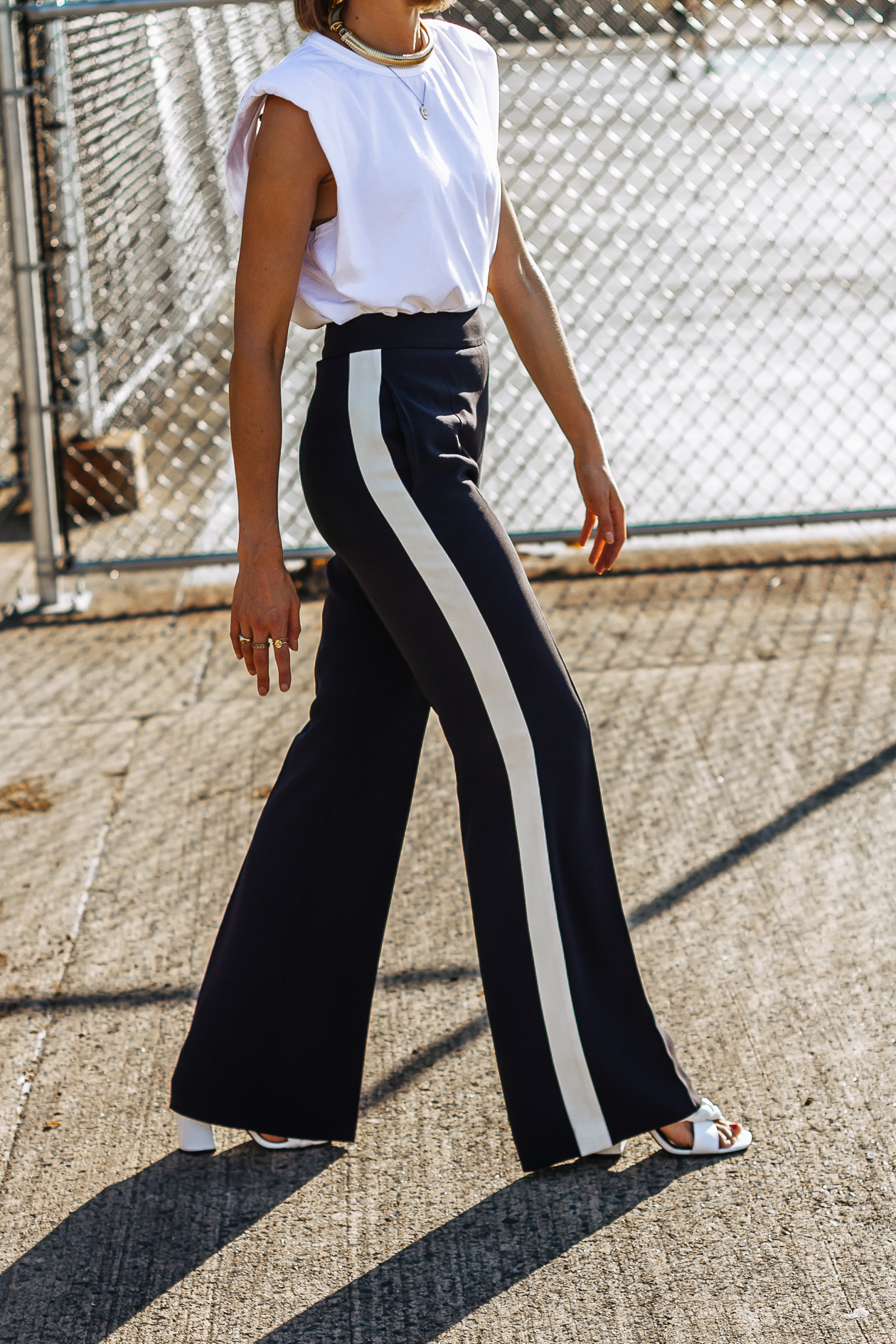 wearing Brooks Brothers necklace, & Other Stories coin pendant, Frankie Shop muscle tee (similar for a steal), Hugo Boss pants – on sale!, and Sol Sana sandals (old, close match)
True story: I've been searching for the perfect pair of oversized pleated white trousers for what feels like ages. I've ordered at least 4 pairs now and sent them all back because they were either too transparent or wrinkled too easily. So when Hugo Boss reached out with an opportunity to style a few styles from their spring collection, I laser focused on the trouser section. What I found was not only the white pants of my dreams (see below), but also the most beautifully fitted high-waisted navy pants with a hint of sporty vibes. I. Am. In. Love. Hugo Boss's quality and tailoring is flawless and worth every penny. They're currently running a big spring sale and I've been eyeing a few more timeless classics like this beige blazer, this gorgeous brown handbag, and these strappy white sandals. Believe me when I say these are pieces that will last and never go out of style. Shop fast because these deals won't be around for long!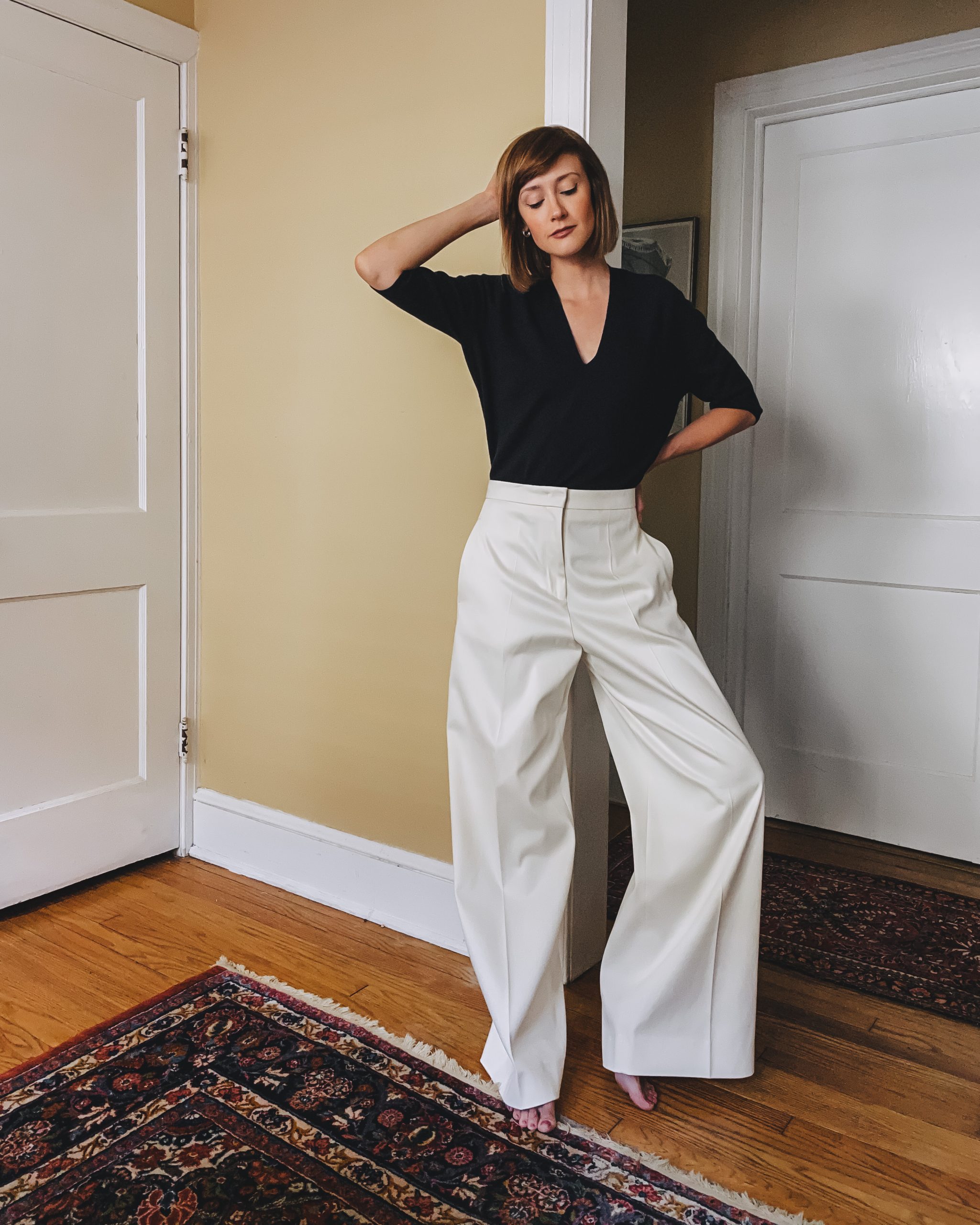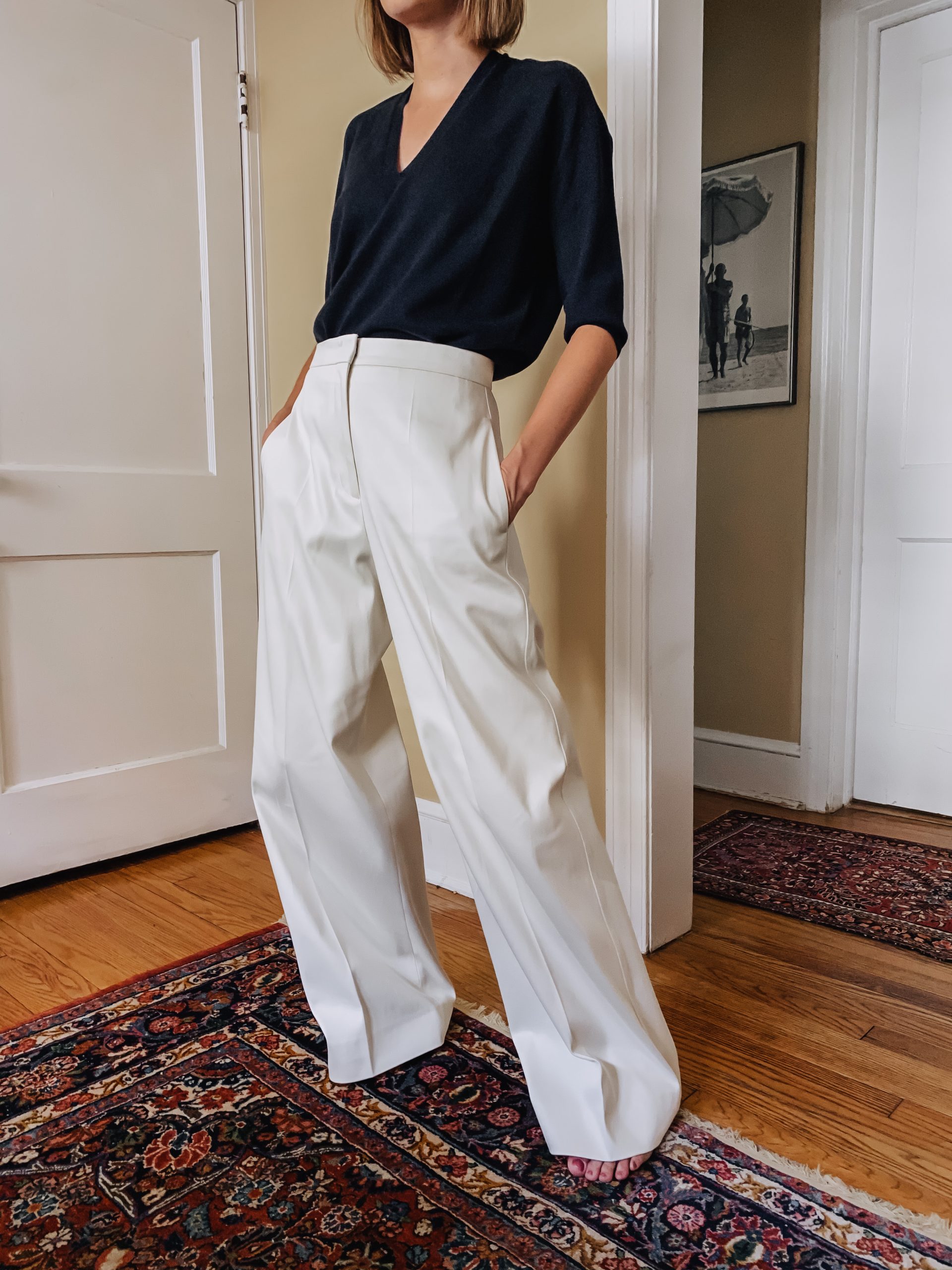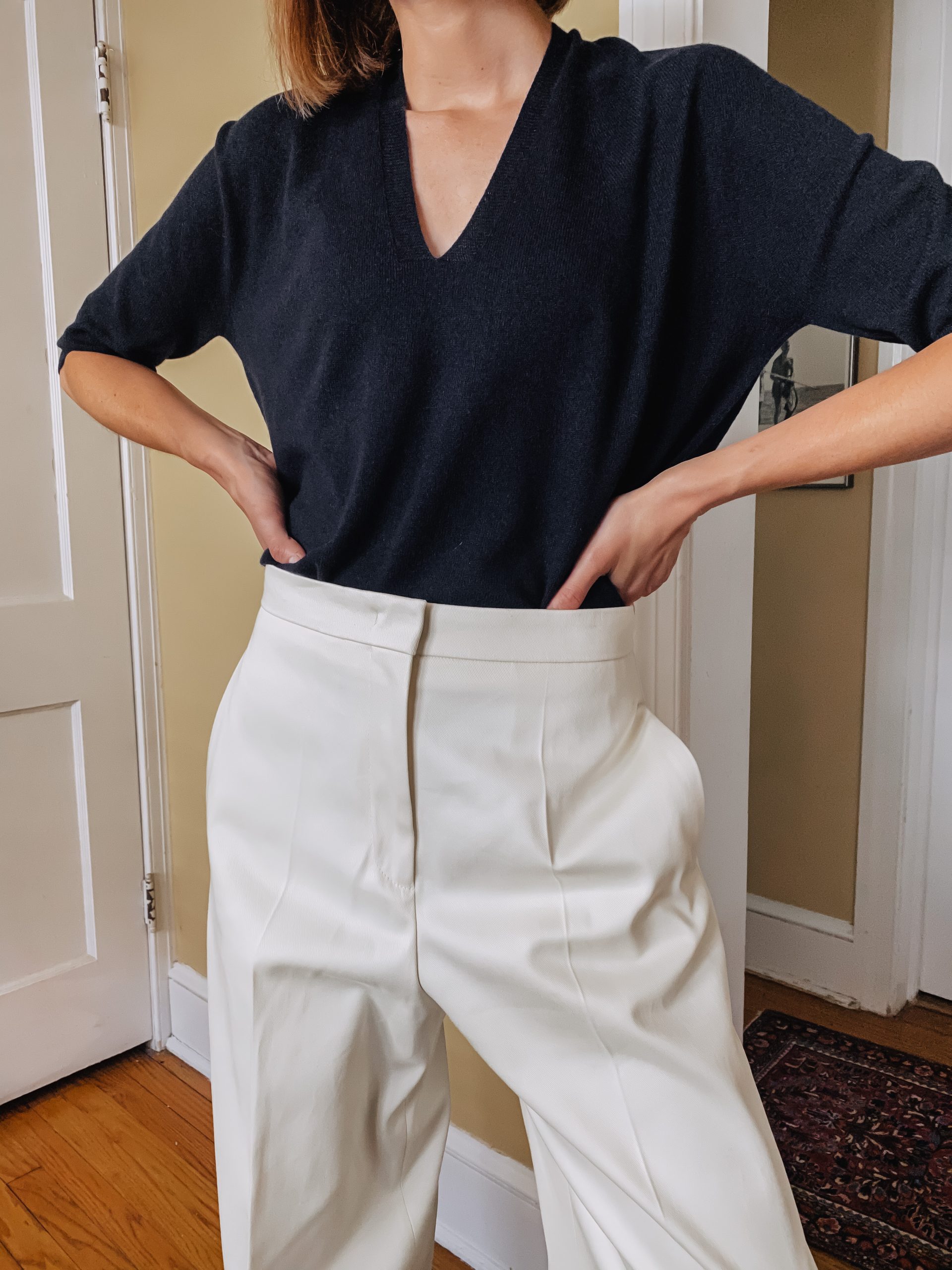 wearing Hugo Boss v-neck cashmere sweater and trousers – both on sale!