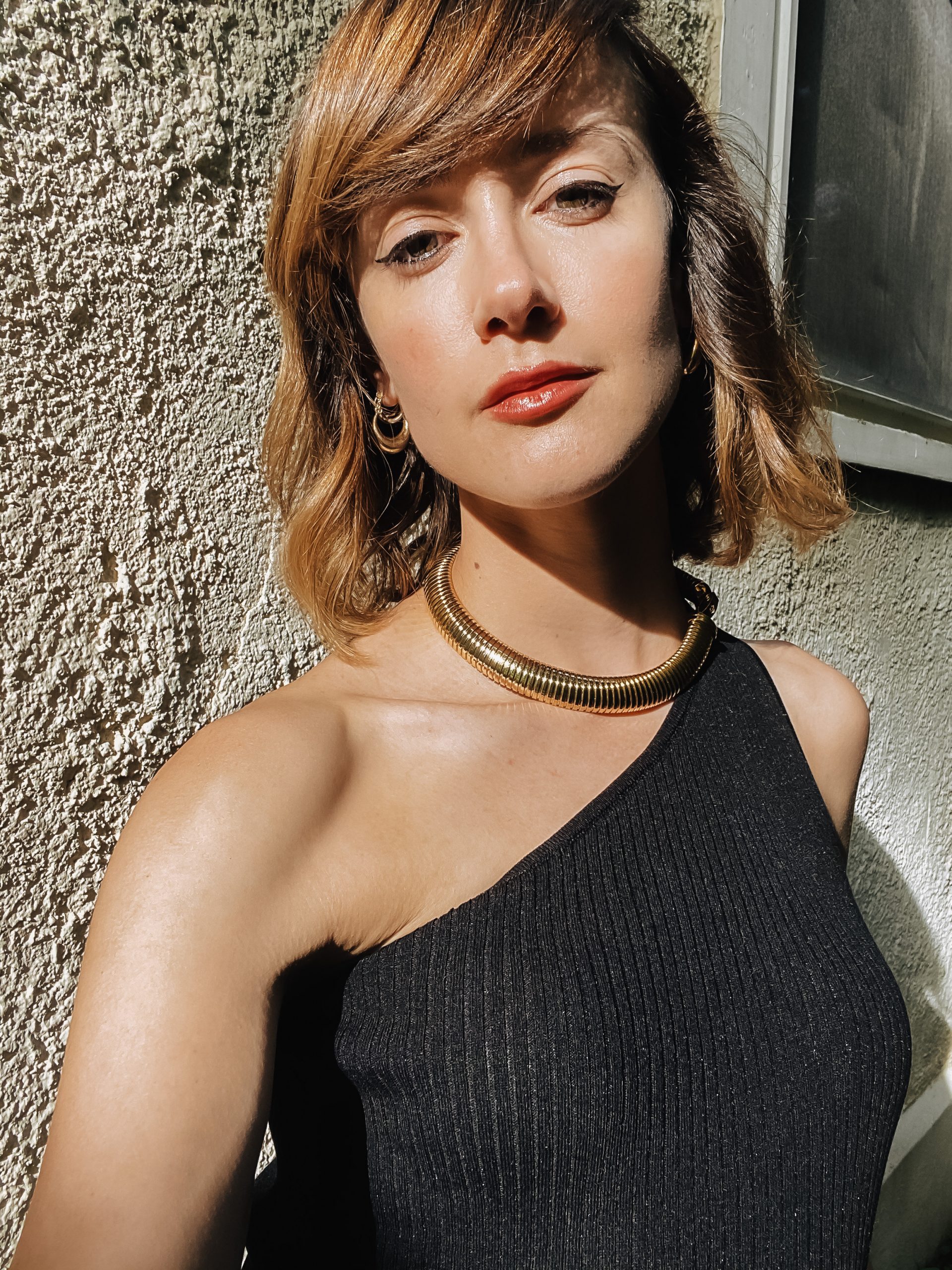 wearing Brooks Brothers necklace and Mango asymmetrical top
Welp, we've officially reached the point in DC summer when all makeup needs to be heat and sweat-proof for risk of melting. I've always tended toward the minimal side when it comes to makeup, so this sun-kissed look is comprised of many of the products I wear daily with just a few additions to get a polished, beach-y glow. Here are the products I used and the steps I took to get this look:
Face
After cleansing and applying my daily moisturizer, I put on Shiseido's Sports BB Cream. Shiseido's BB Cream is magic! I originally got this product to replace my previous tinted sunblock (Clarins, which changed their formula and didn't agree with my skin), and I love the velvet-y even coverage so much I almost never use foundation anymore. It sticks like glue all day long and has SPF 50 so it's great for hot, muggy summer days! My only complaint is the color range is limited and obviously geared towards lighter skin tones (I wear Medium). If they appealed to a wider array of skin colors, they'd be golden.
Next, I swipe a bit of Laura Mercier's Secret Concealer under the eyes. Their formula is creamy and light reflective so it brightens my dark circles nicely.
Eyes
Cheeks
My secret glow weapon is Tom Ford's Illuminate Palette in Scintillate. It's a bit creamy and I think that makes it hold better. Using ELF's Ultimate Blending Brush, I apply the darker pink color just below my cheekbones and the lighter golden color on the tops of my cheekbones and just below my brows. This product is a bit of a splurge, but worth every penny. One palette easily lasts me a year.
Lips