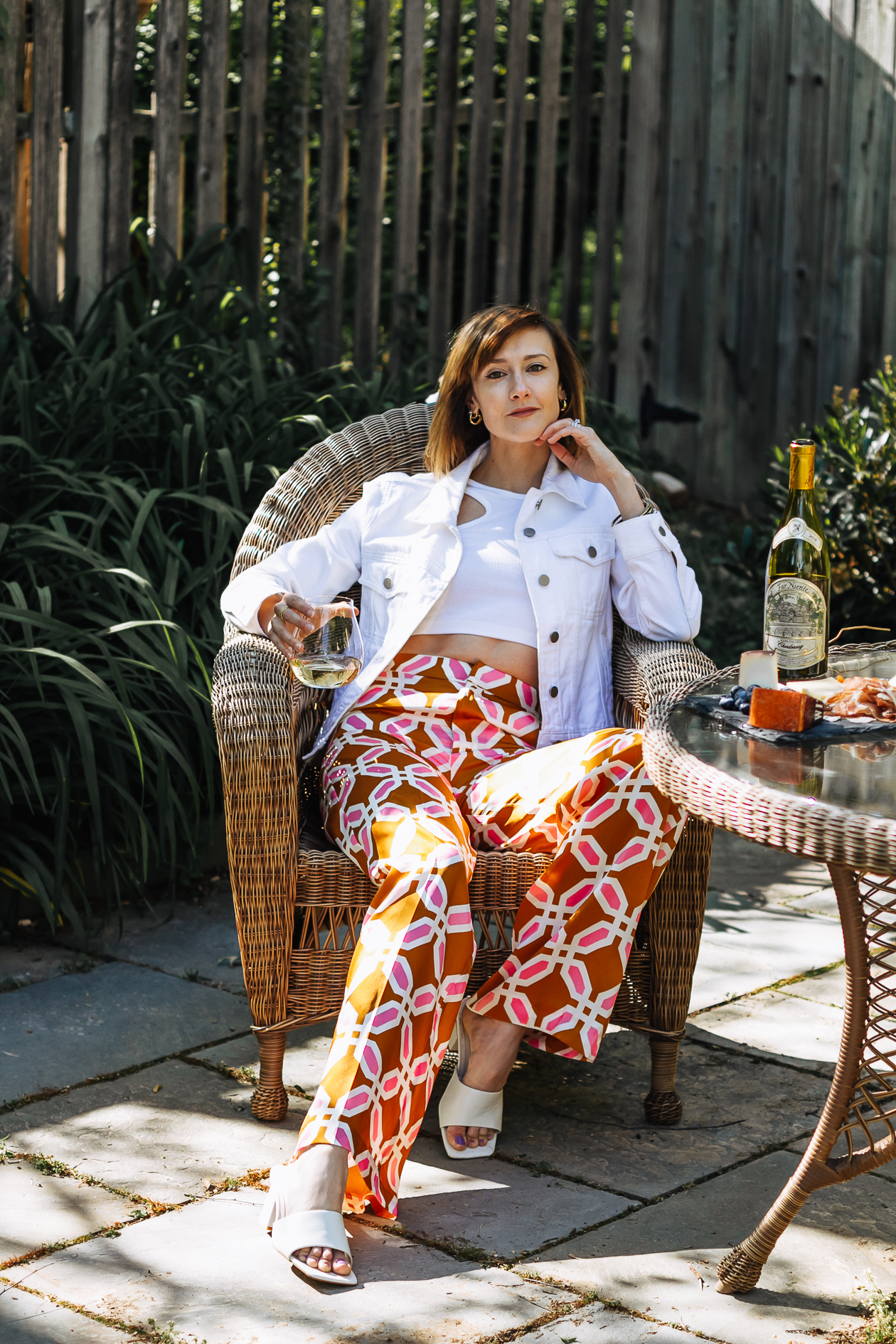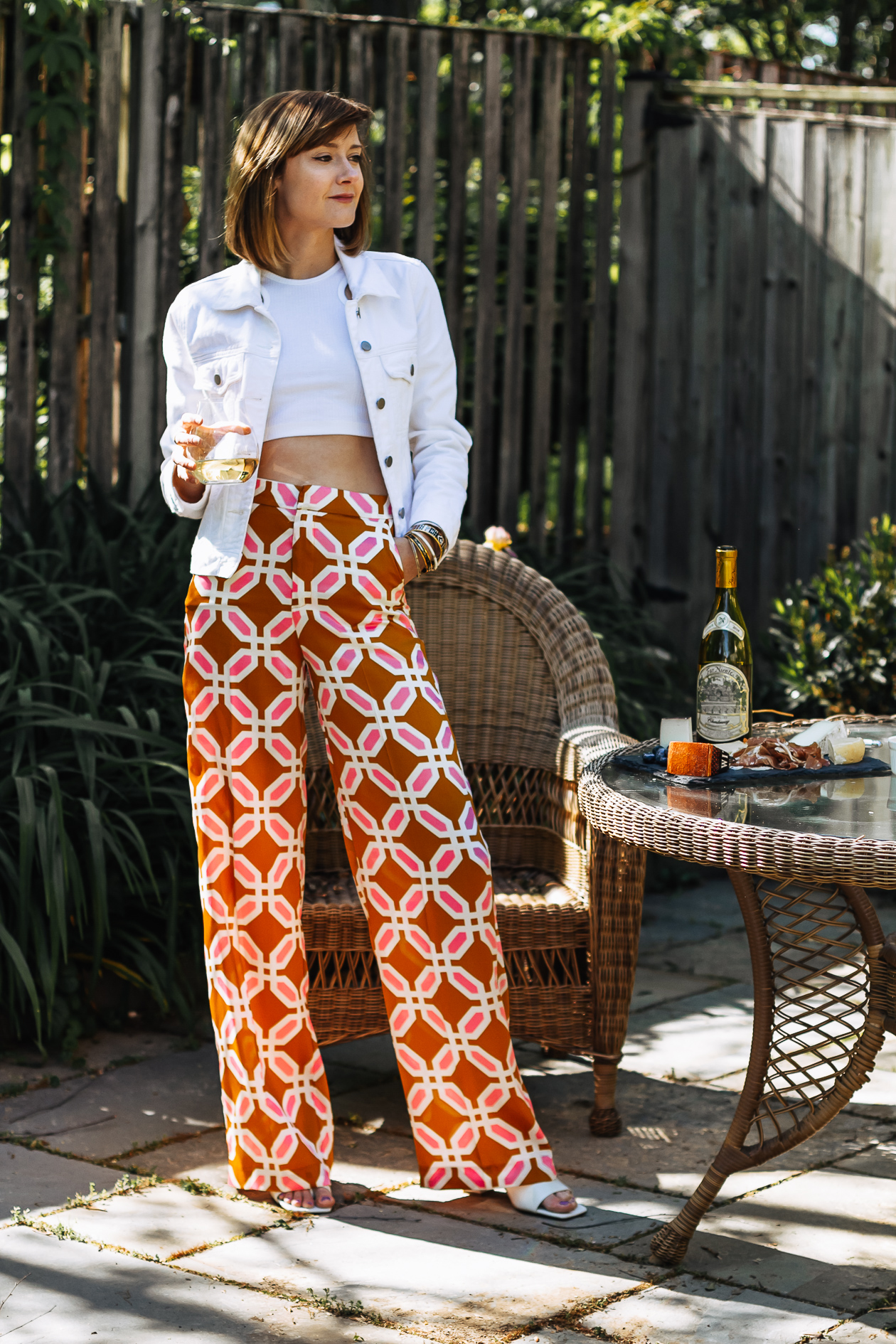 wearing Pixie Market crop top, white denim jacket, Zara pants, and white sandals
Sure, we may be confined to our homes for the foreseeable future, but it doesn't mean we can't be glamorous. Just think of all the old Hollywood sirens who lounged around all day in chic pajamas and looked absolutely fabulous while doing it (just check out this pinterest board for some inspo!). I've been trying to embrace that vibe myself by stocking up on party pants I can pad around the house in from morning til night. I snapped up this recent Zara pair pictured above and styled them with a white crop top and denim jacket for cocktails and hor d'oeuvres in the backyard. For hanging around the house, they look equally cute with a plain t-shirt or tied button-down. And for zoom calls, just slap on a blazer and you're golden!
Shop my favorite party pants (under $100) below!