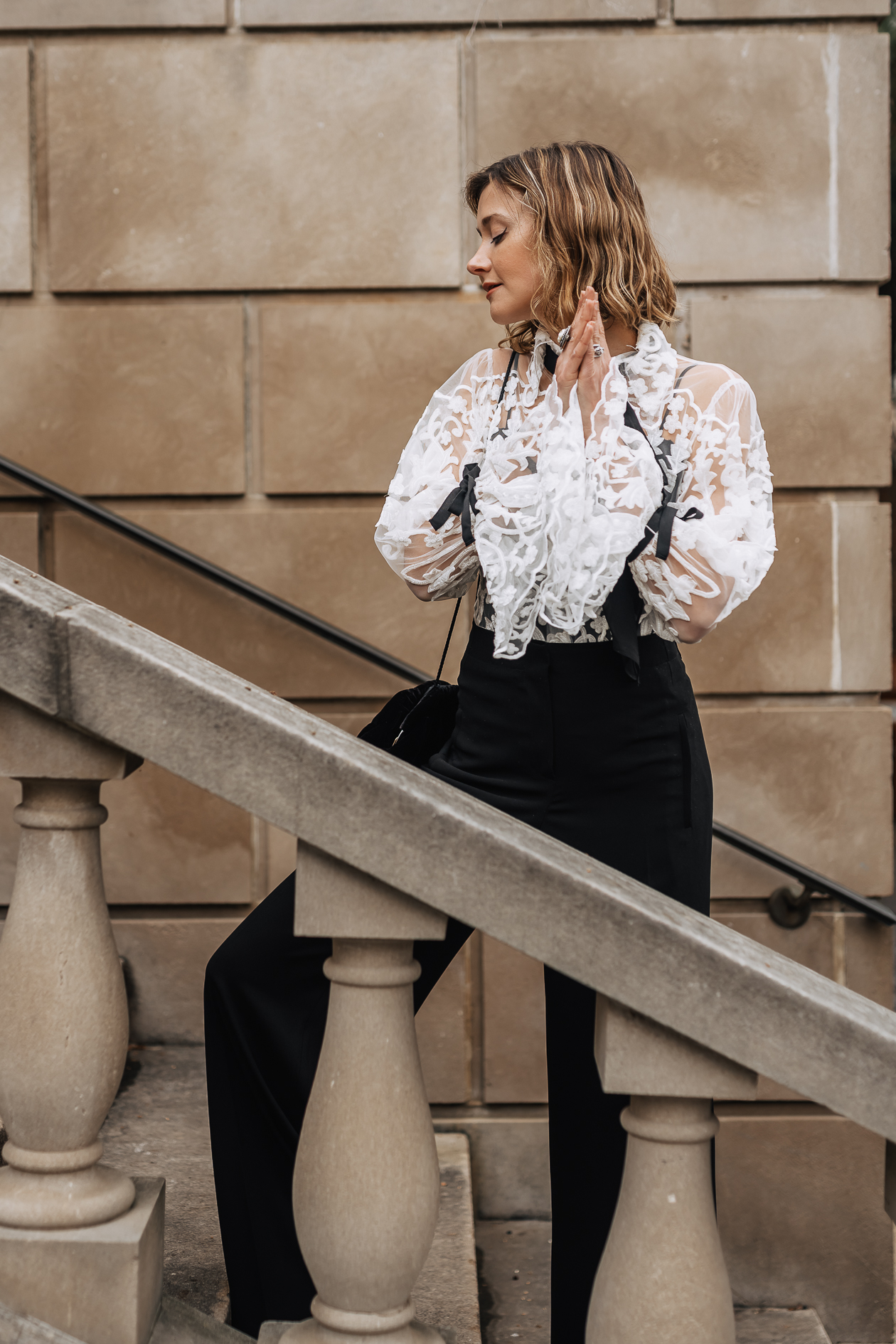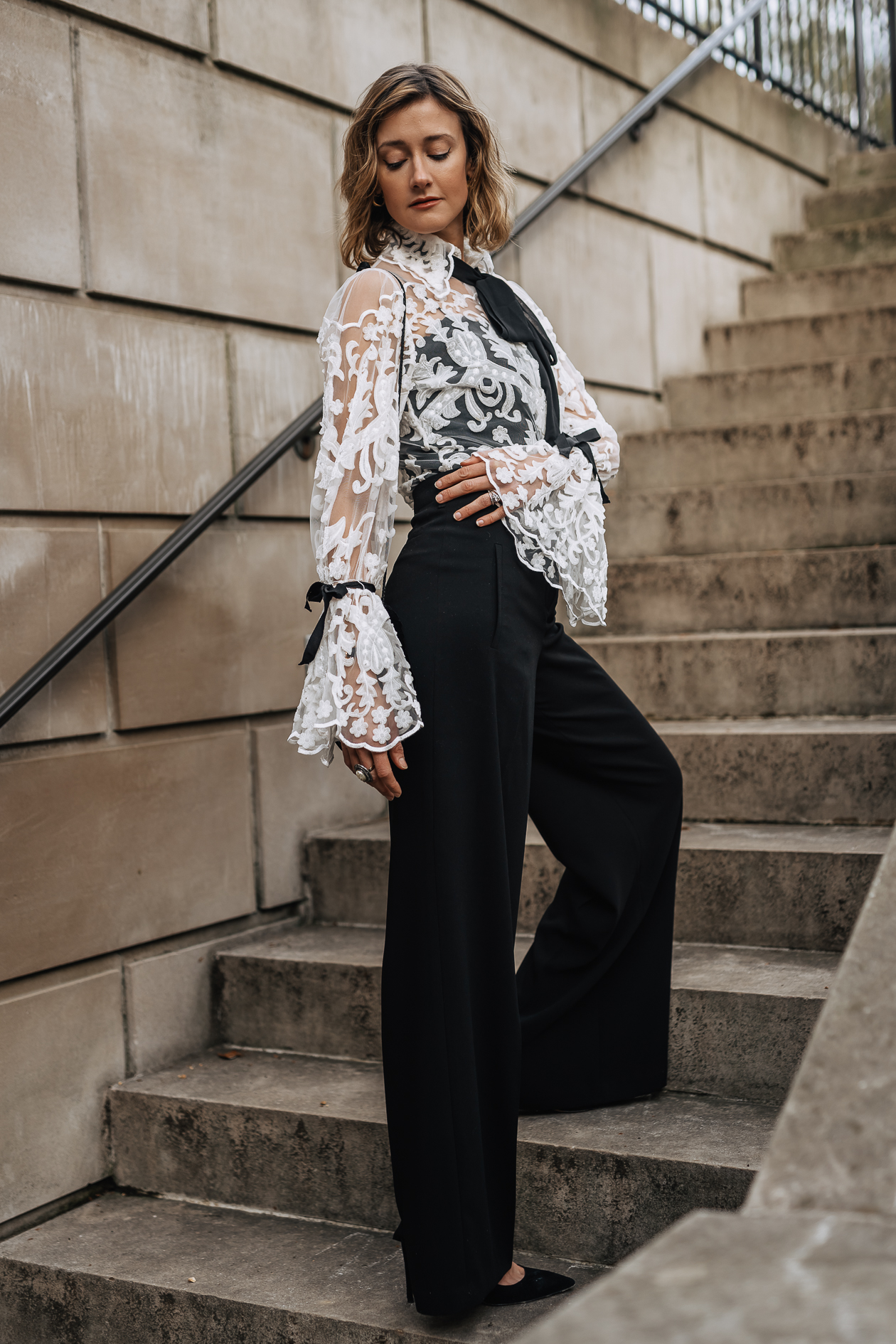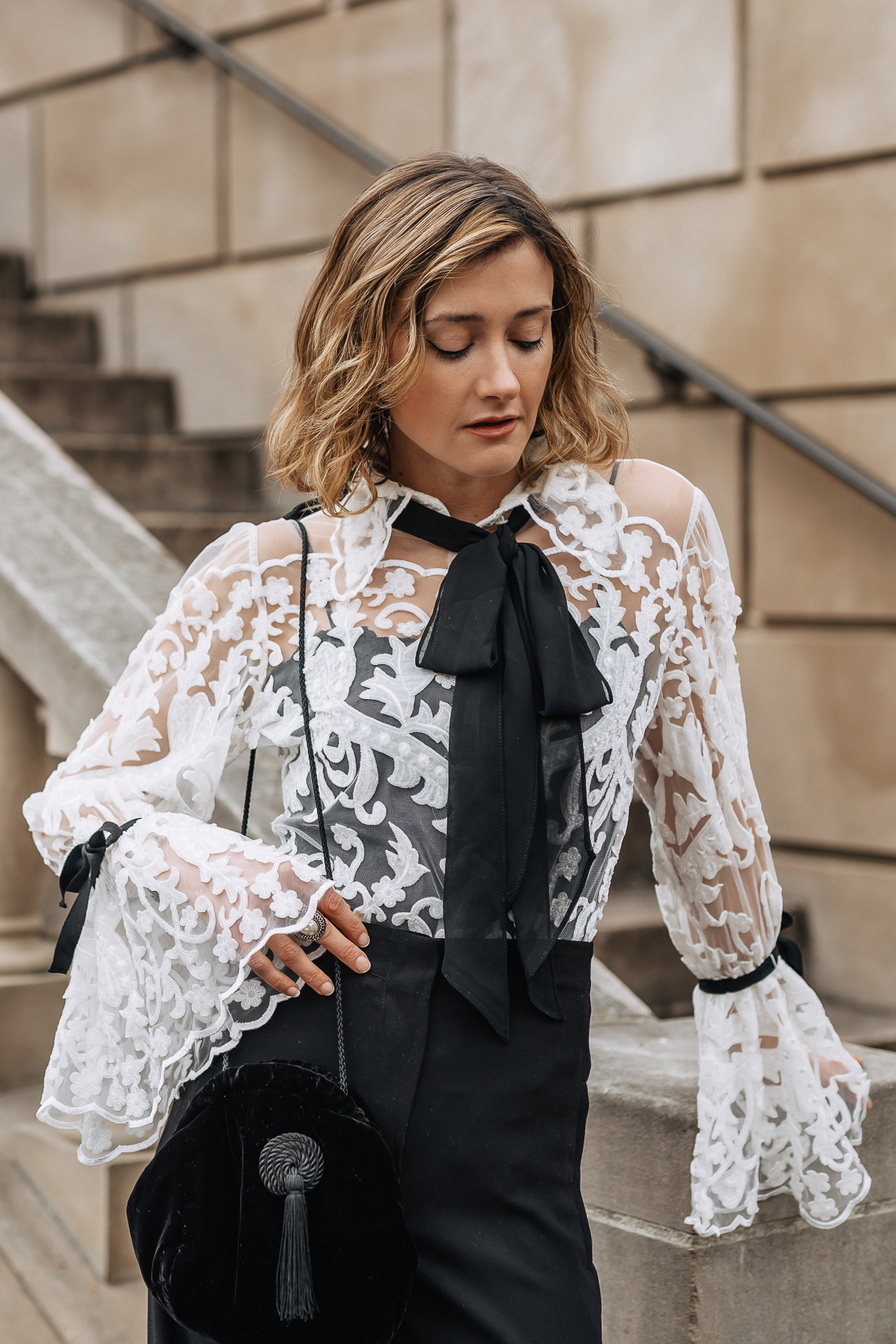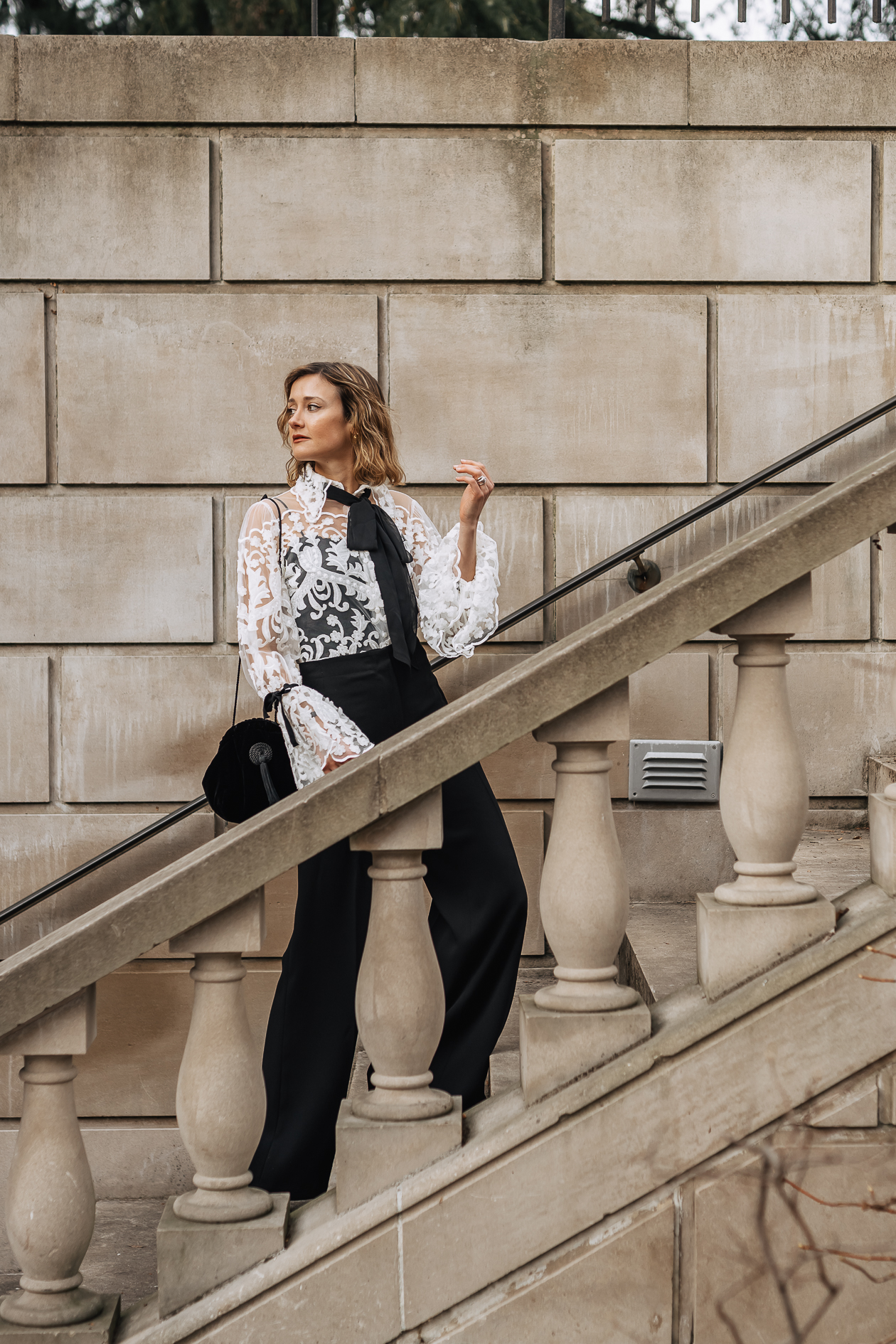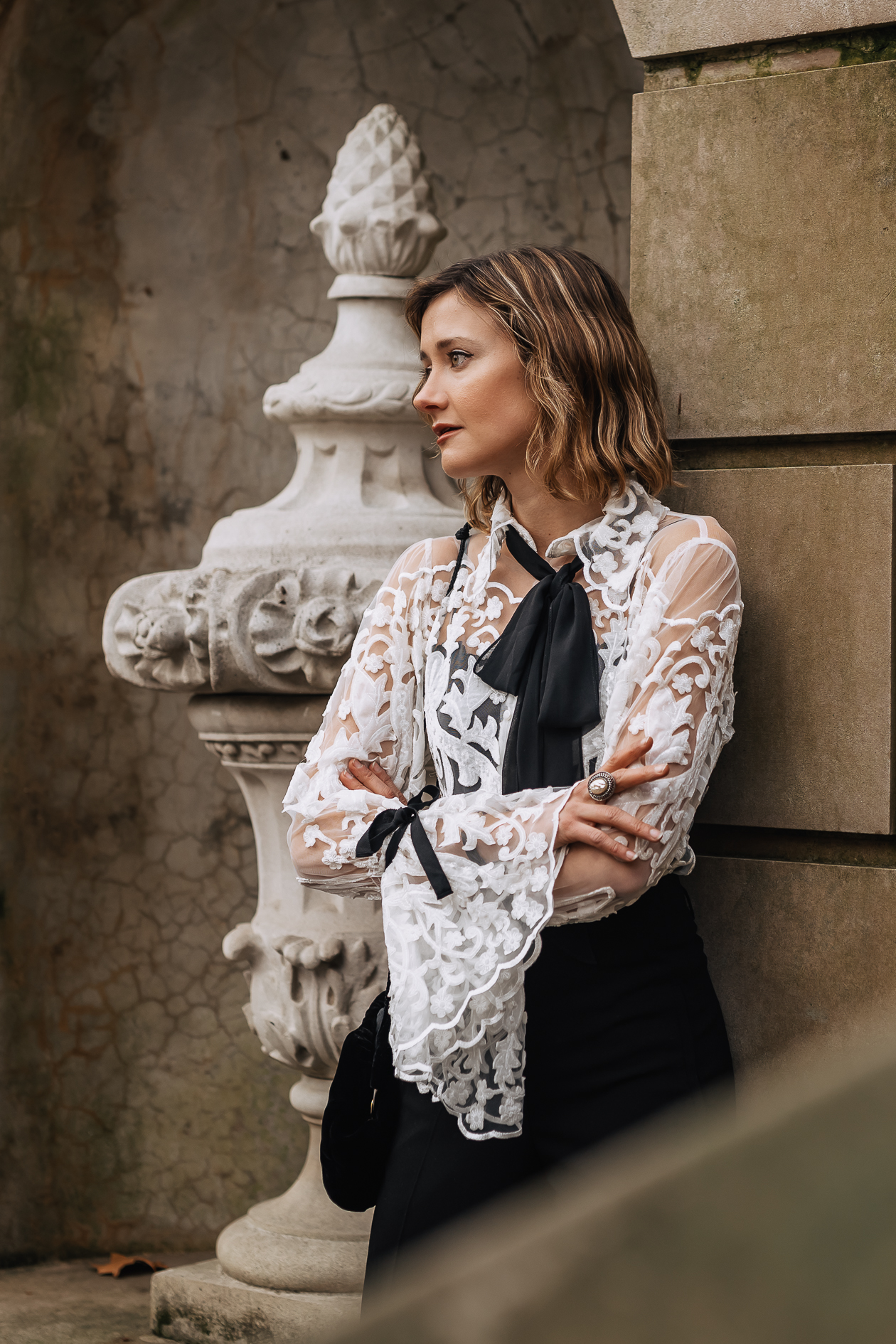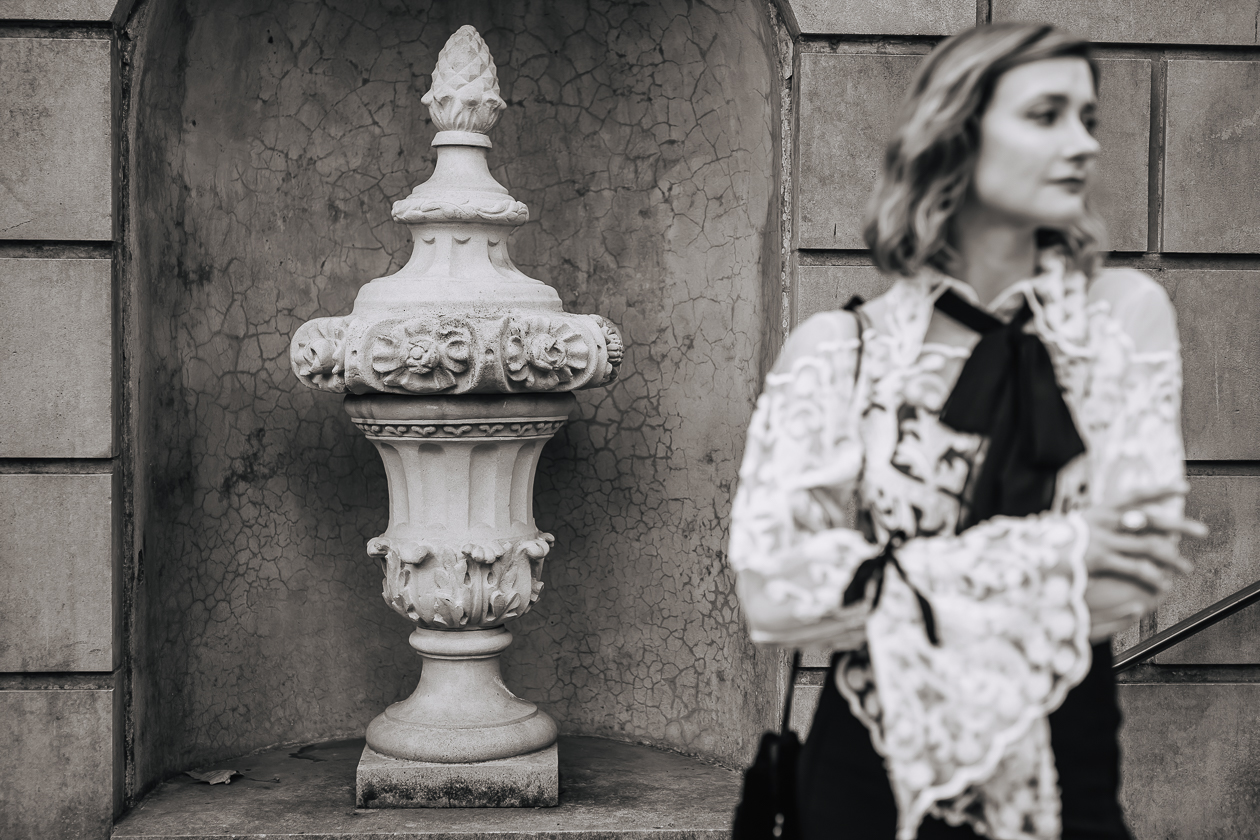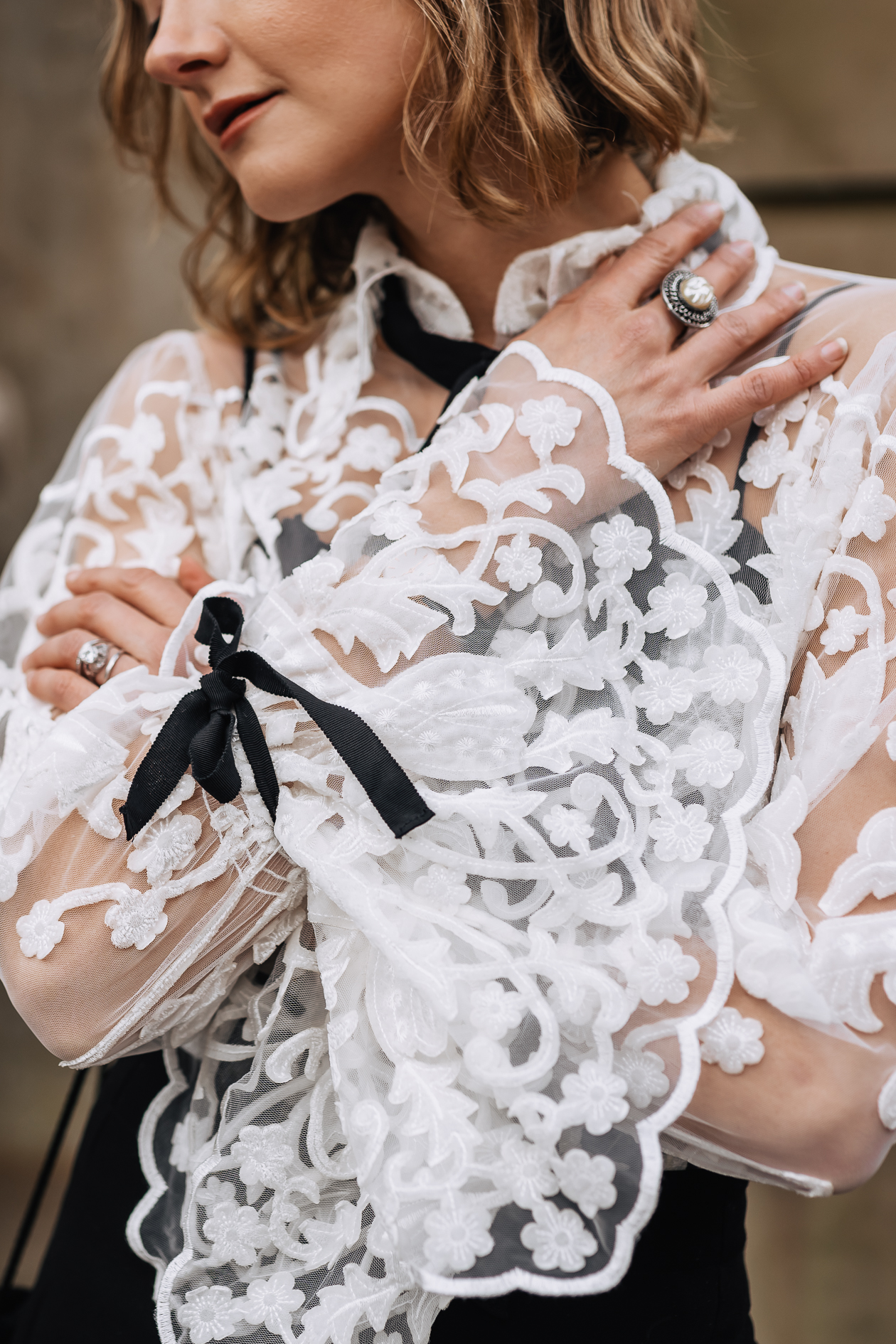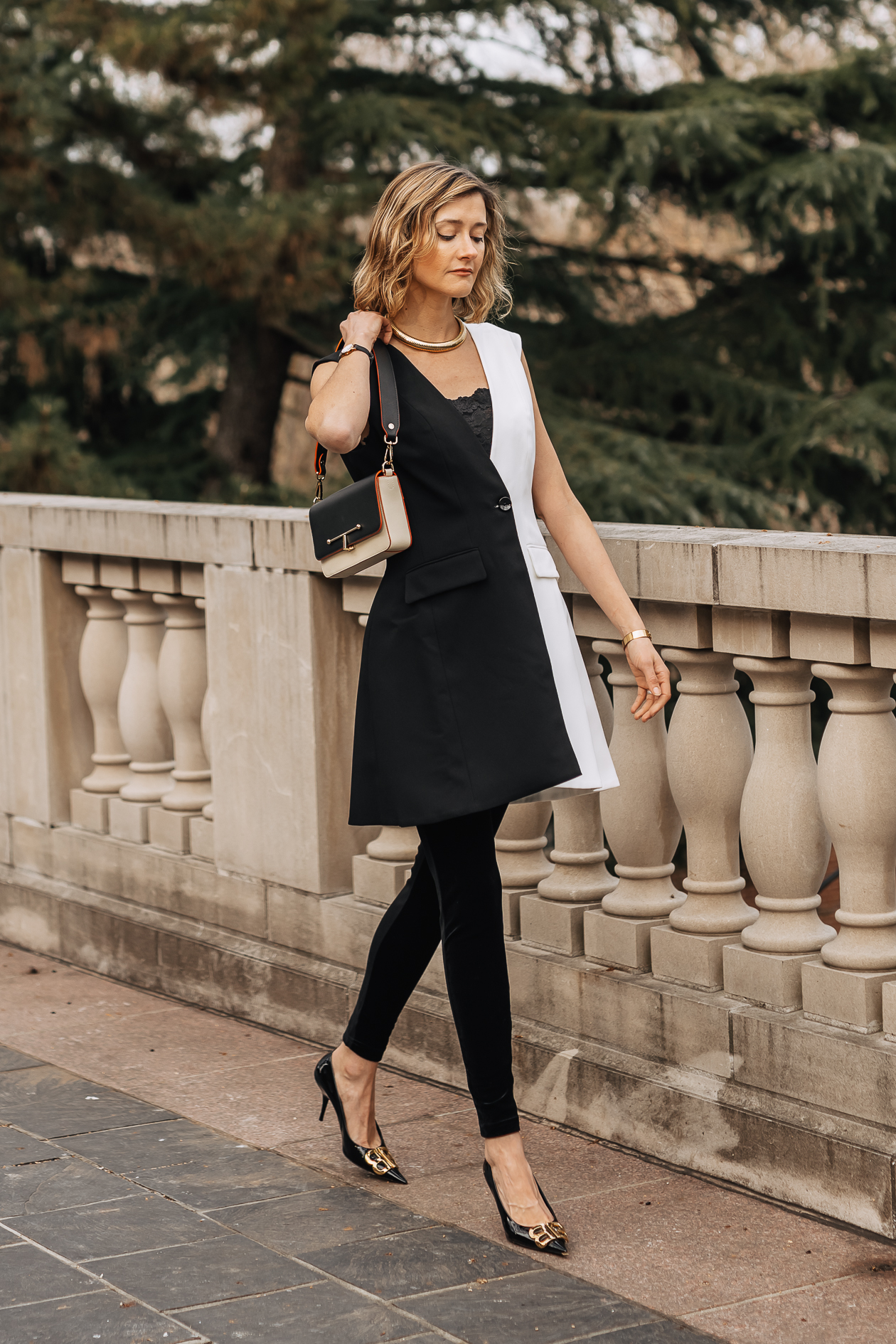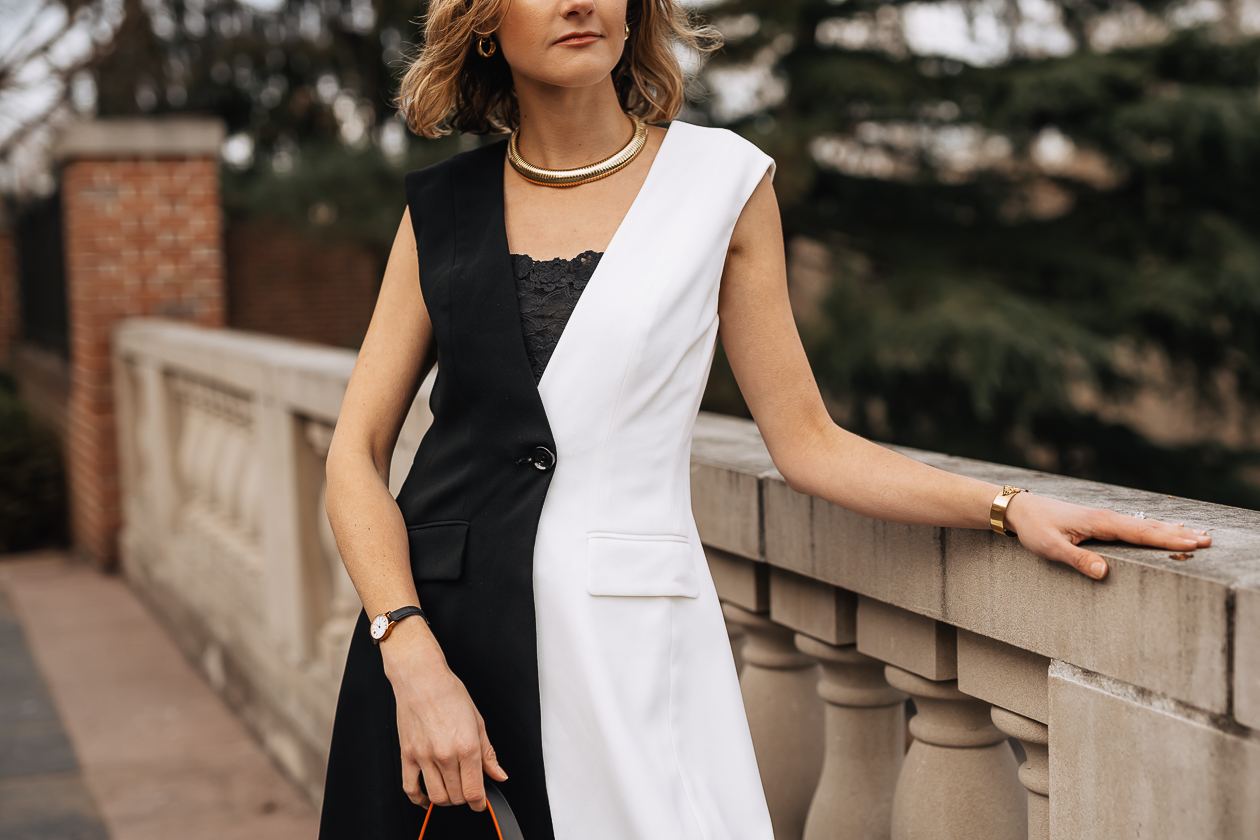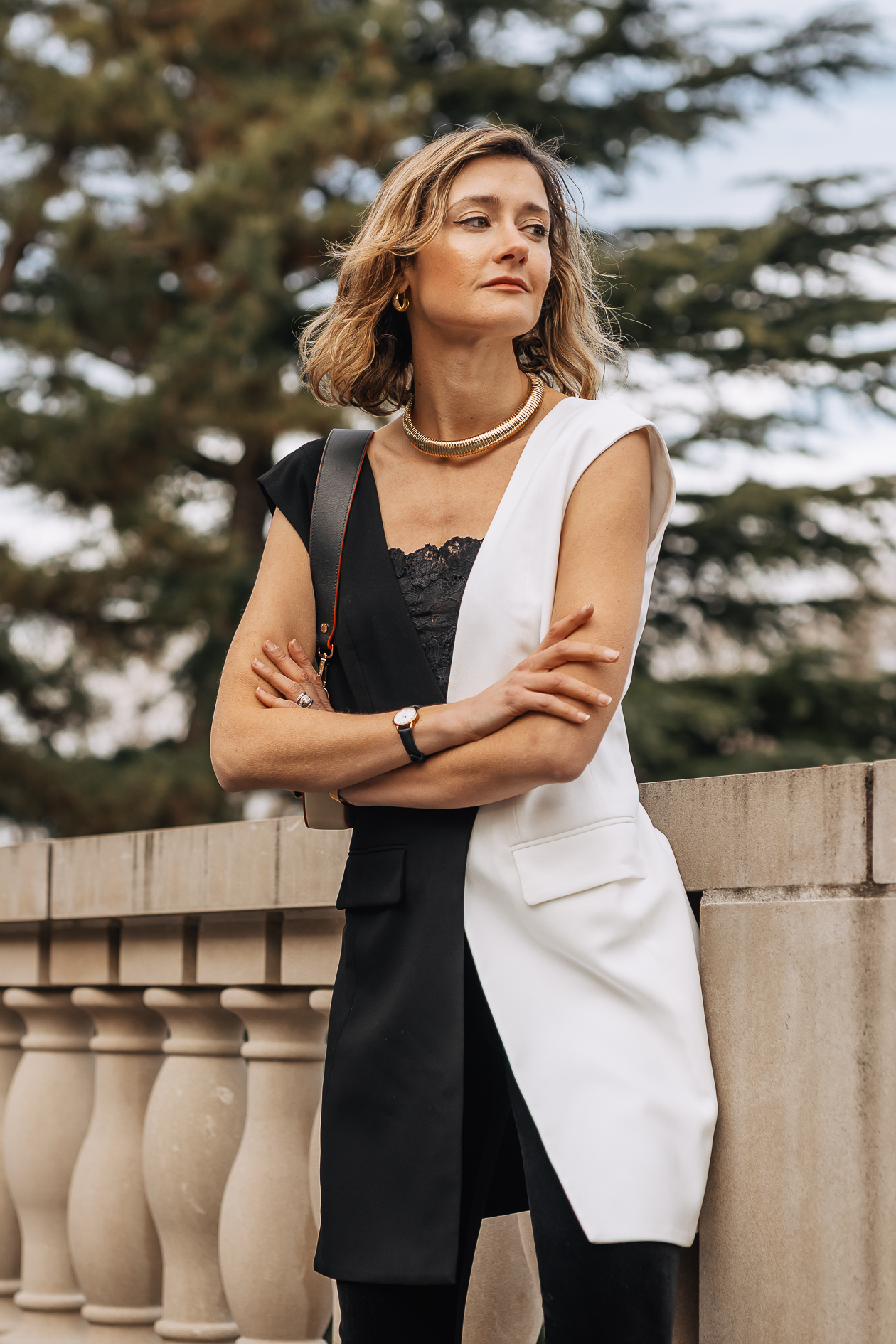 Look 1: Anne Fontaine Arabesque blouse and Morgan pants; Look 2: Anne Fontaine Catalina vest and Andy pants with Strathberry bag and Balenciaga heels
Over the past 14 years of my blogging career, I've been very lucky to work with some noteworthy designers. Having the opportunity to style pieces by iconic French designer, Anne Fontaine, here and here, has certainly been a highlight. So when her team asked me to curate an edit of some of my favorite pieces from this season's collection, I didn't hesitate to say yes.
Fontaine's designs have always resonated with me because of their uniqueness and timelessness. Like many women, my personal style doesn't fit into one particular "box" per se. Sometimes I feel romantic, sometimes minimalistic and modern, other times I'm more edgy. I love that Anne Fontaine's designs are versatile enough to fit any of these moods, while still maintaining the elegance that she's so well-known for. These two looks are perfect examples of this.
You can see my full feature with Anne Fontaine and shop my favorite pieces from this season's collection here.