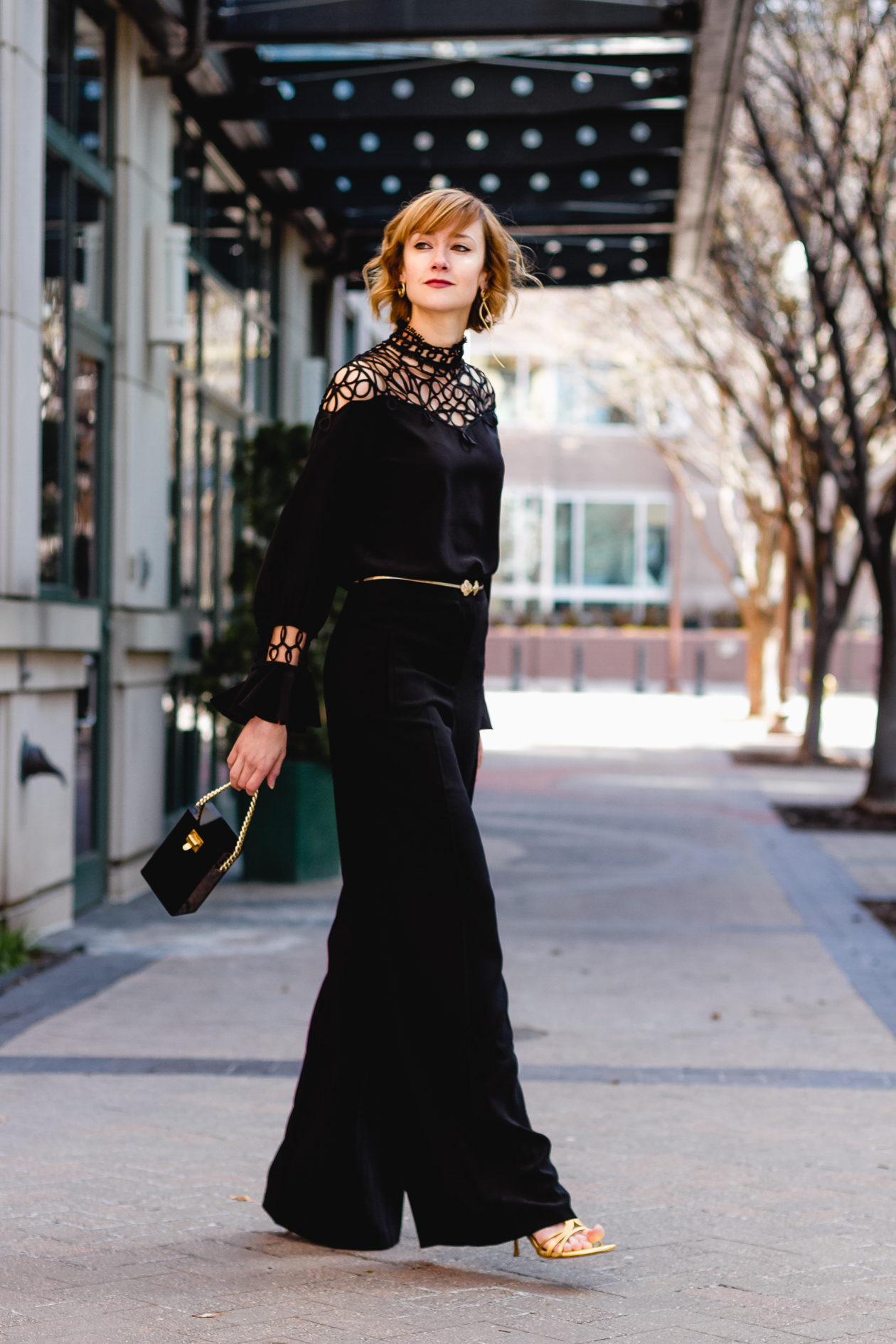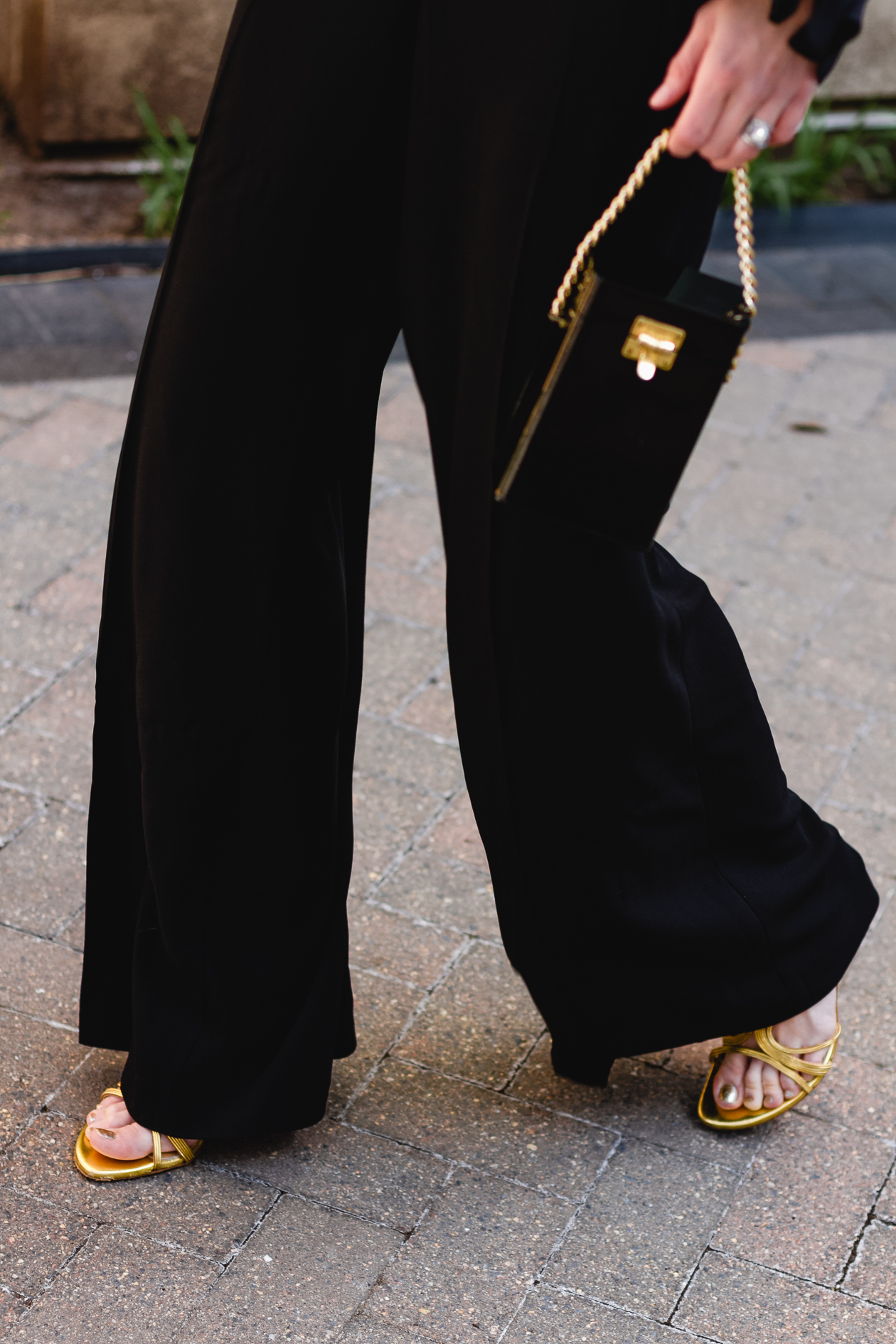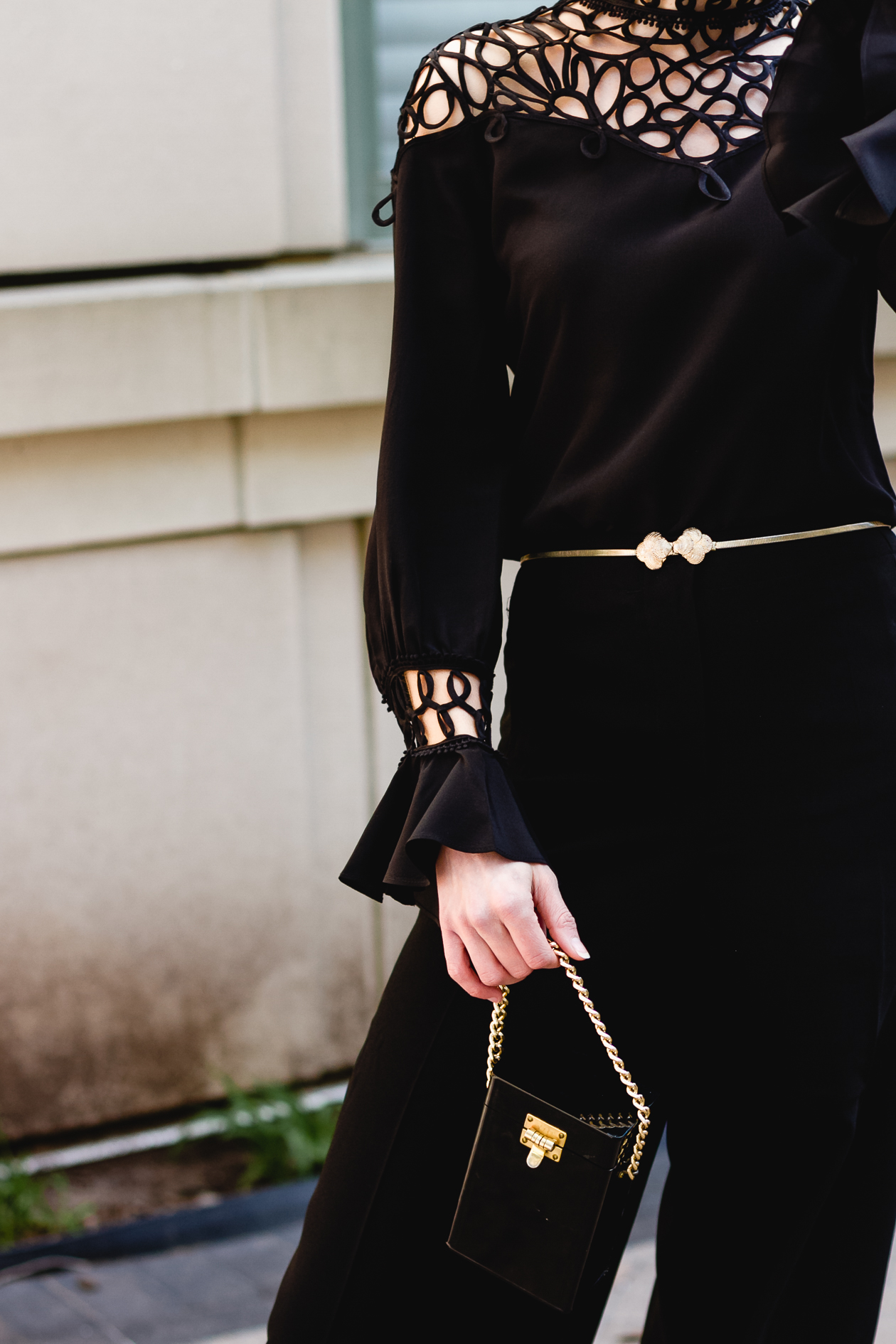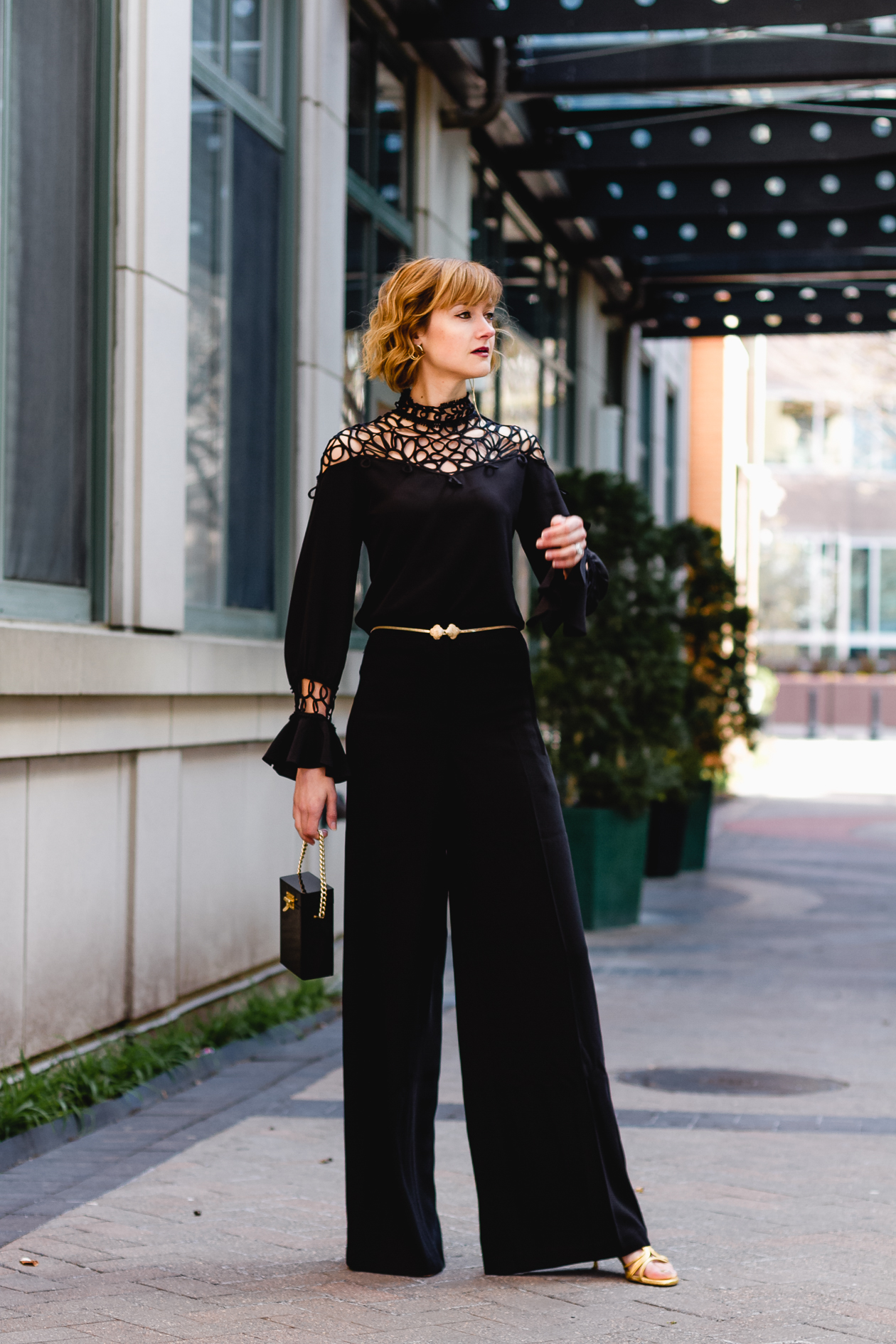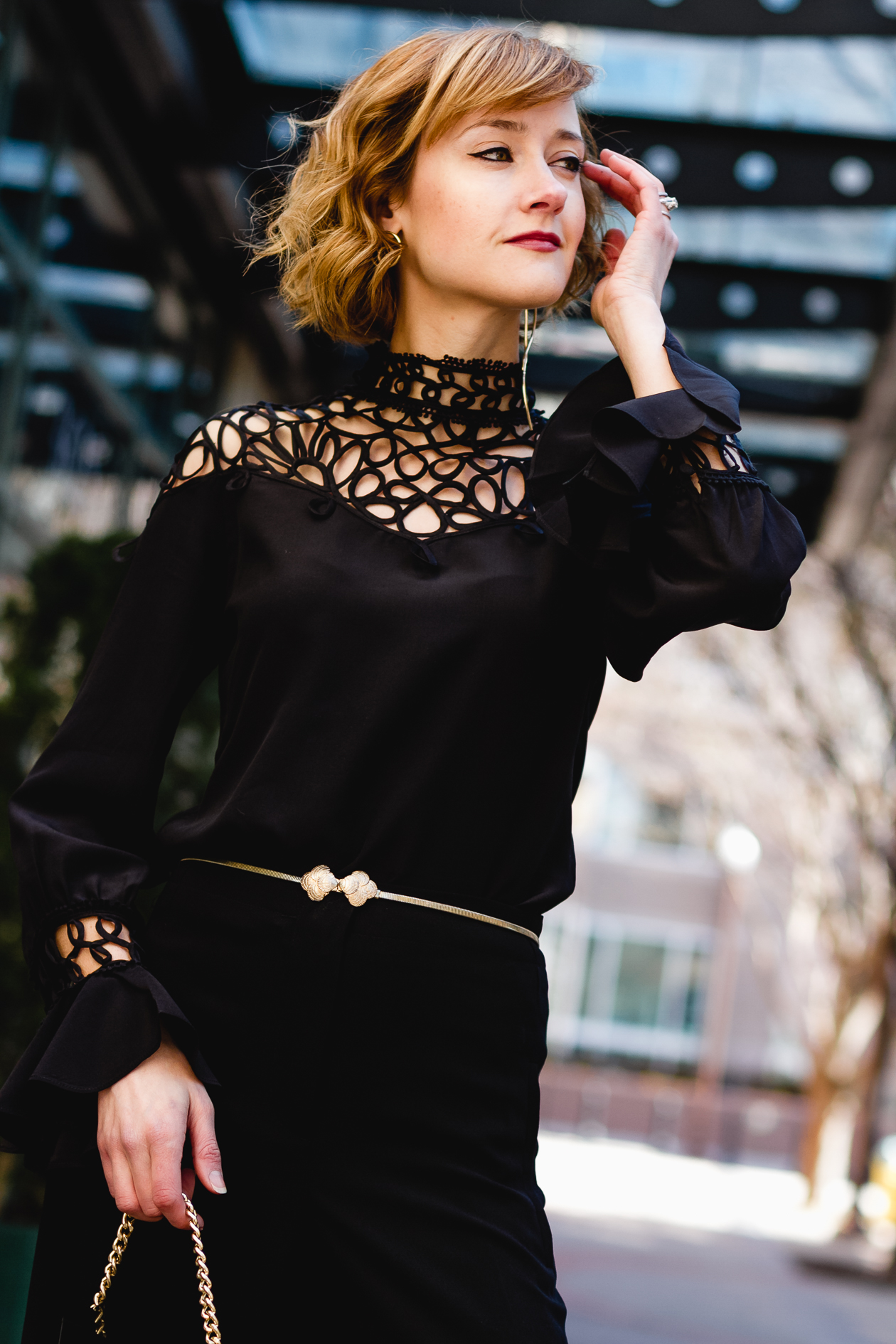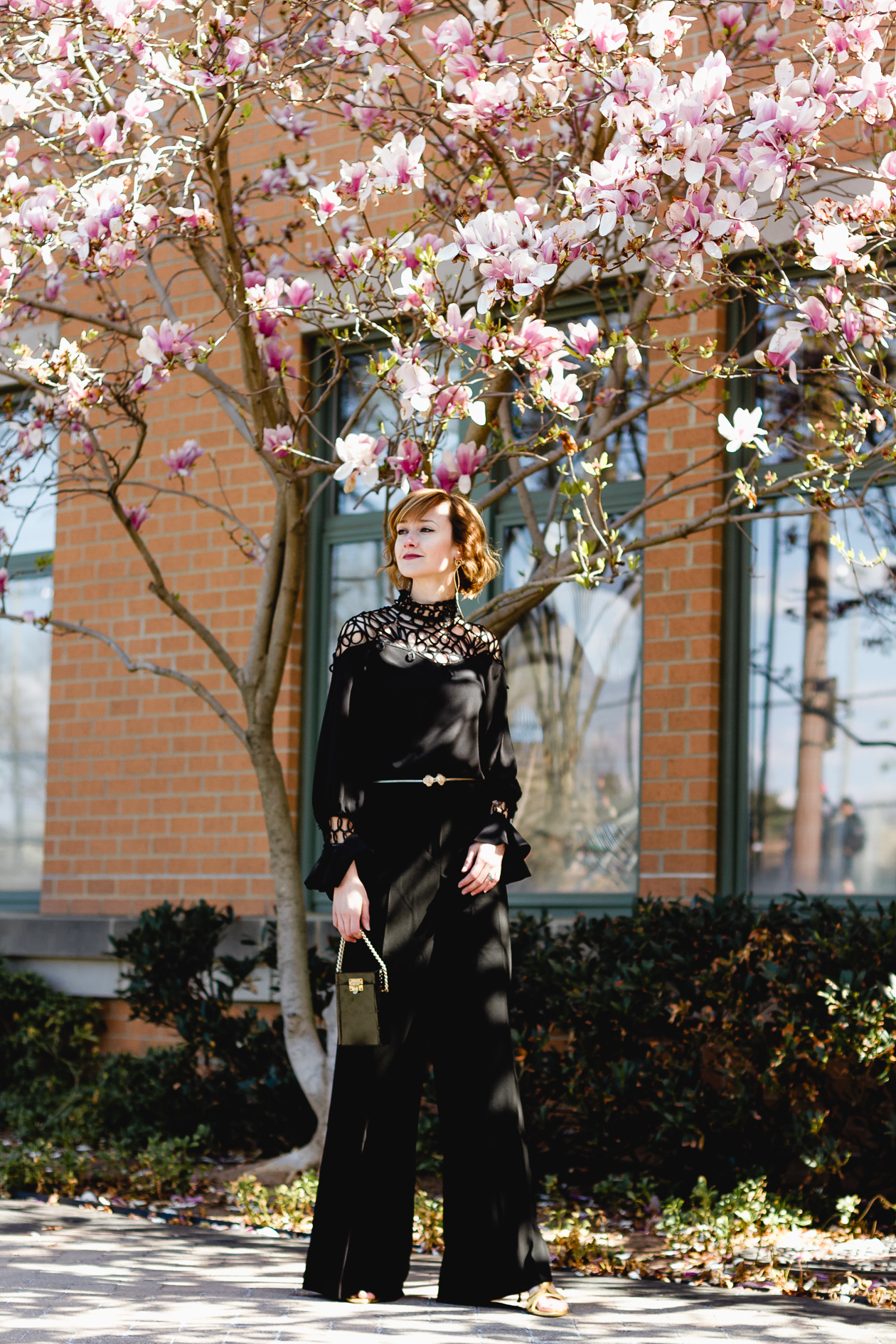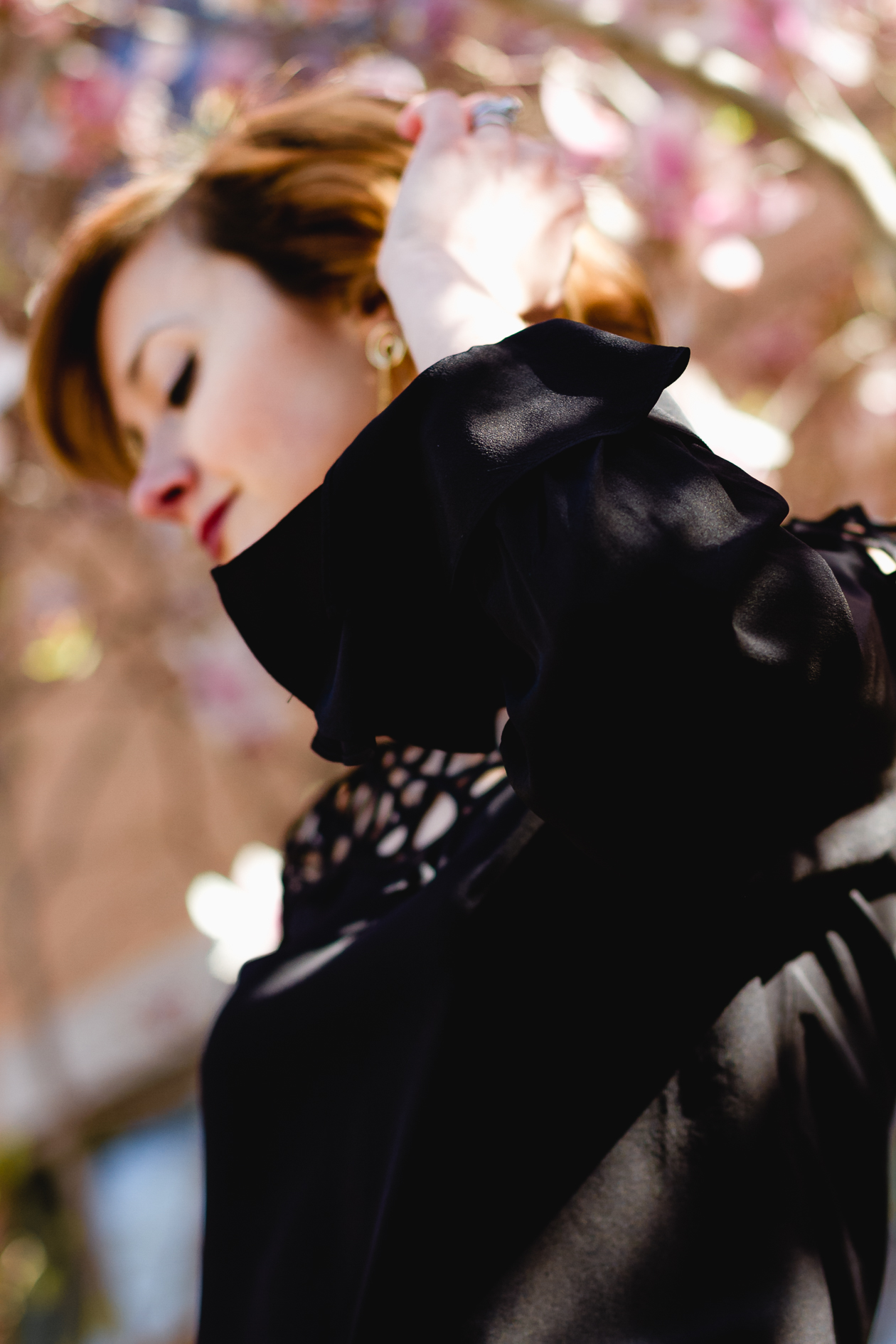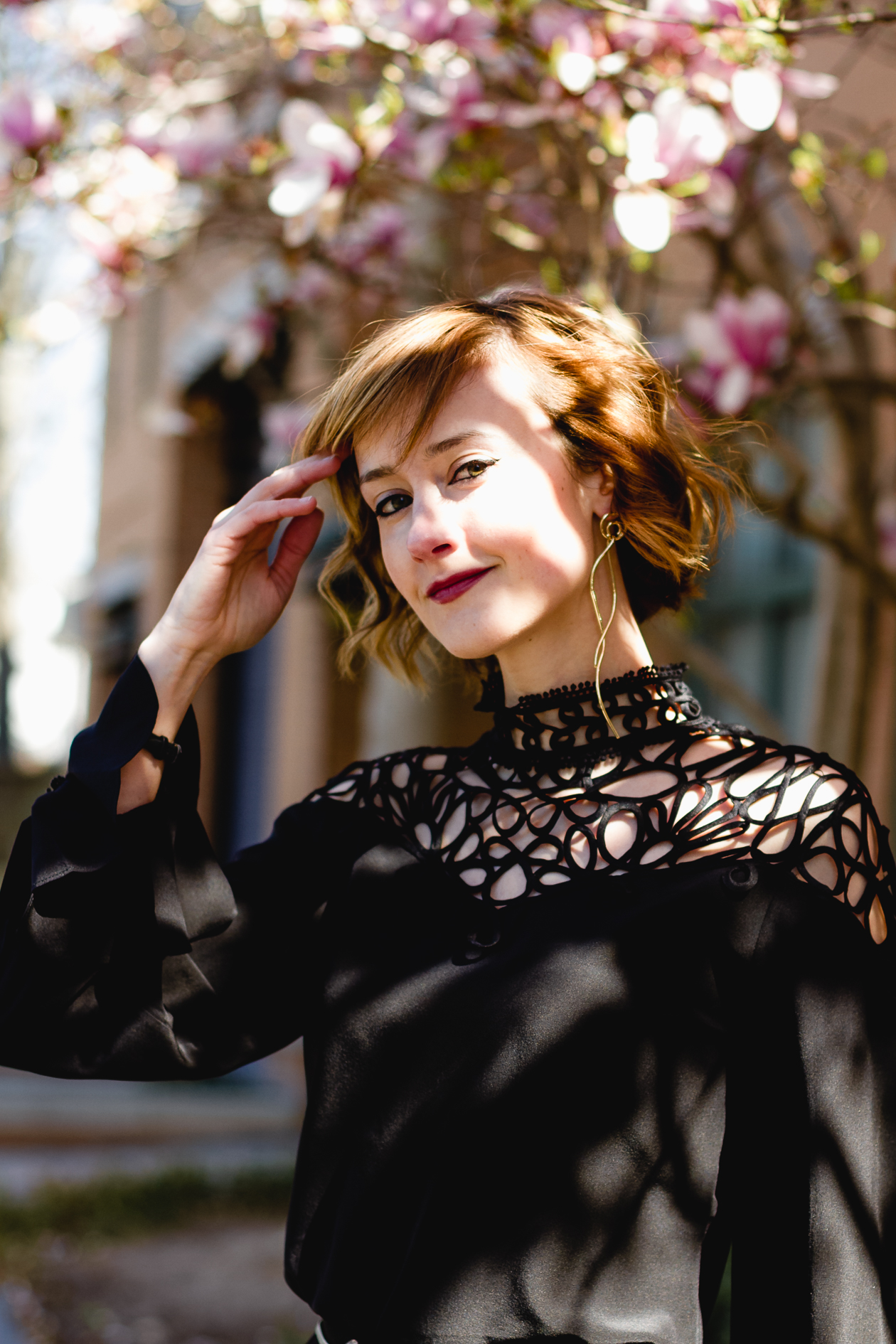 A great pair of pants, the unsung hero of every woman's wardrobe – seemingly impossible to find, horrible to shop for, but so incredibly versatile and long-lasting once you find the right one. It's so rare that I find a pair I like, that when I do, I'm willing to invest much more than I ever would in a trendy top. When Anne Fontaine reached out about collaborating, I was already a huge fan of her beautiful collars and blouses, but I totally took her pants for granted. When I tried on her Morgan pants, it was love at first sight. Believe me when I tell you they fit like a dream and I'm willing to go out on a limb and say they would look flattering on virtually any body type.
I paired my new pants with Anne Fontaine's Adeline top – a work of art that's equally timeless. The intricate piping on this blouse is so eye-catching and the silk body hangs so flawlessly that I think it would look just as good with a pair of jeans as it does with these pants. I've coveted Anne Fontaine's designs for years, but it's safe to say that seeing she does quality basics as well he she does statement blouses has solidified my love affair with the brand. Le sigh!

Mango earrings
Anne Fontaine Adeline top
vintage belt
Anne Fontaine Morgan pants
Alexander McQueen sandals
vintage bag (try this one)
Thanks Anne Fontaine for partnering on this post!