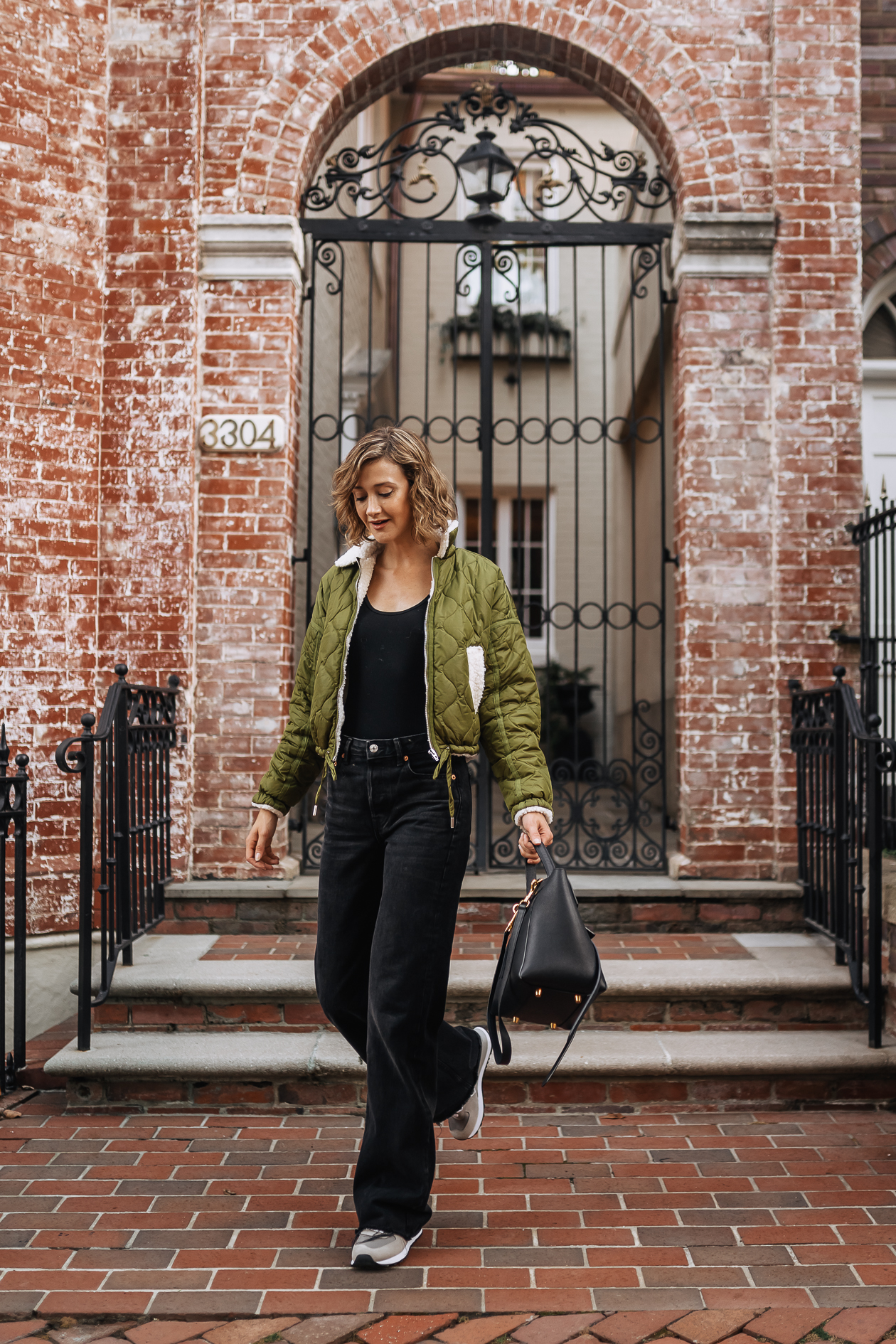 wearing Blank NYC jacket, Mango tank, Mango jeans, New Balance sneakers, and Celine bag
If you follow my daily #dropofflook's, you've probably noticed jeans are a regular staple. Earth shattering, I know. But since the pandemic began, I rely heavily on denim-centric outfits to jump between mom duties and working from home. And I know I'm not alone here. There's a reason denim has dominated the recent runway highlights. So in light of the resurgence of this tried and true American favorite, I thought I'd share 4 pairs that I wear almost daily (and that I'm pretty sure you will love too!).
The Updated Mom Jean – My MVP, this pair has all the vibes of vintage 501s, but way more flattering. They're a bit of an investment, but worth every penny. I've had mine for 3 years now and still wear them as much as the day I bought them.
The High-Waist Slim Cut – This pair has a high-quality vintage feel denim for a very reasonable price. Not quite a skinny jean, but slim enough to wear with knee-high boots or flats and a blazer.
The Wide Leg Y2K Jean – I love this pair so much I have it in two colors (and thinking about picking up one more)! Pictured above in black, they look great with sneakers, heels, you name it!
The Pleated Jean – I've had this pair for a few years now and if you told me when I bought them that I'd still be finding new ways to wear them years later, I never would have believed you. I style them with anything from cropped sweaters to fitted turtlenecks to band t-shirts and they look great with everything!