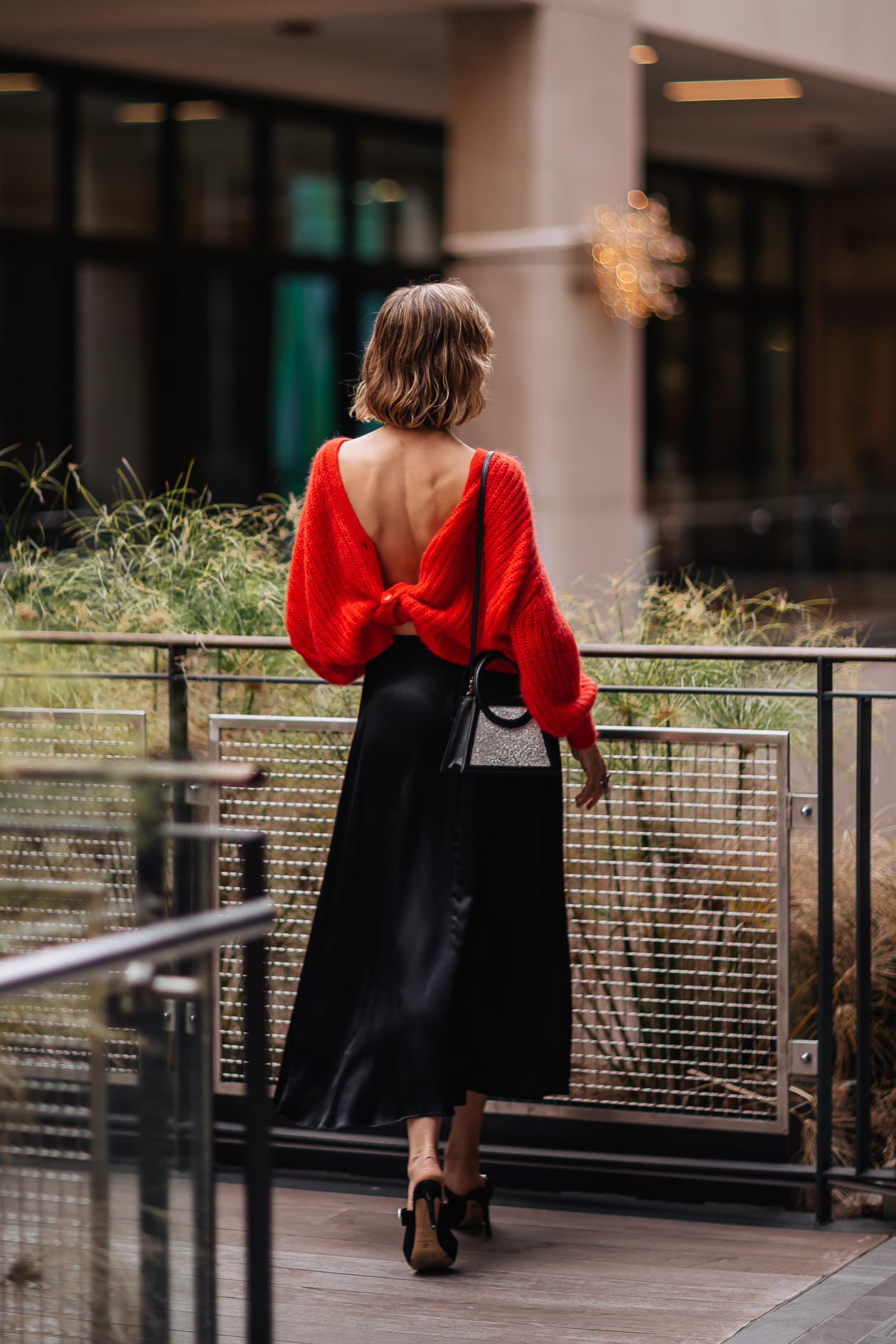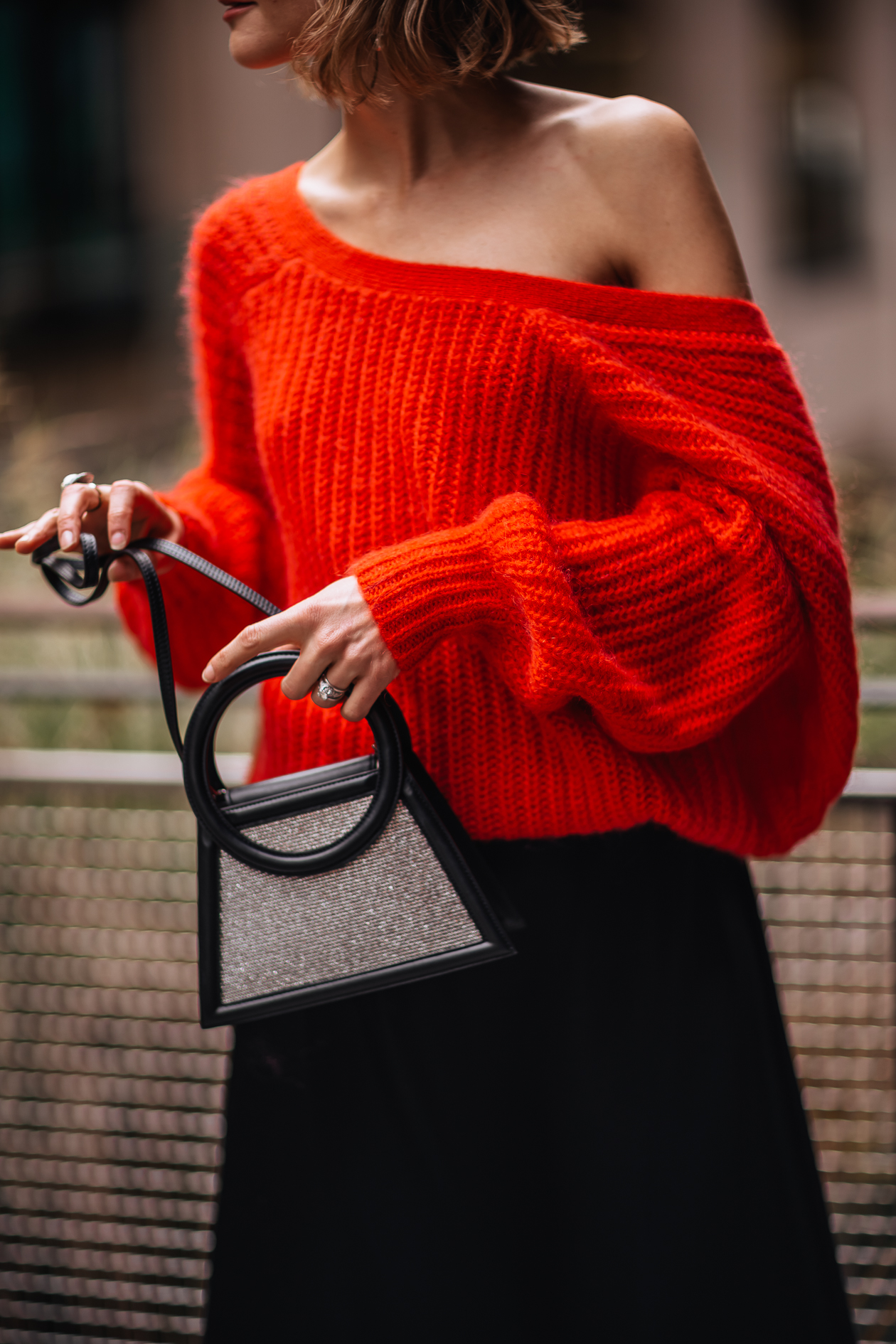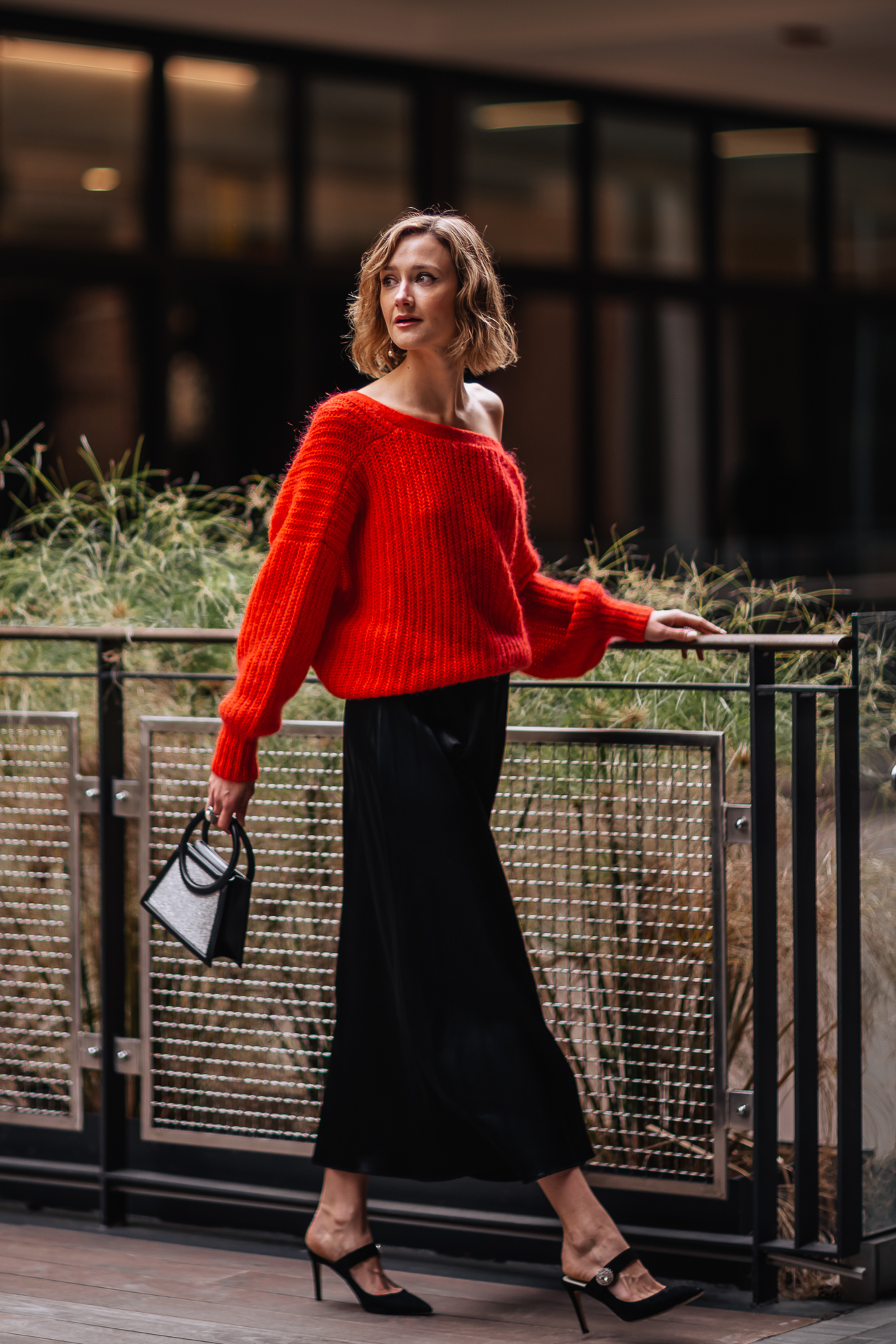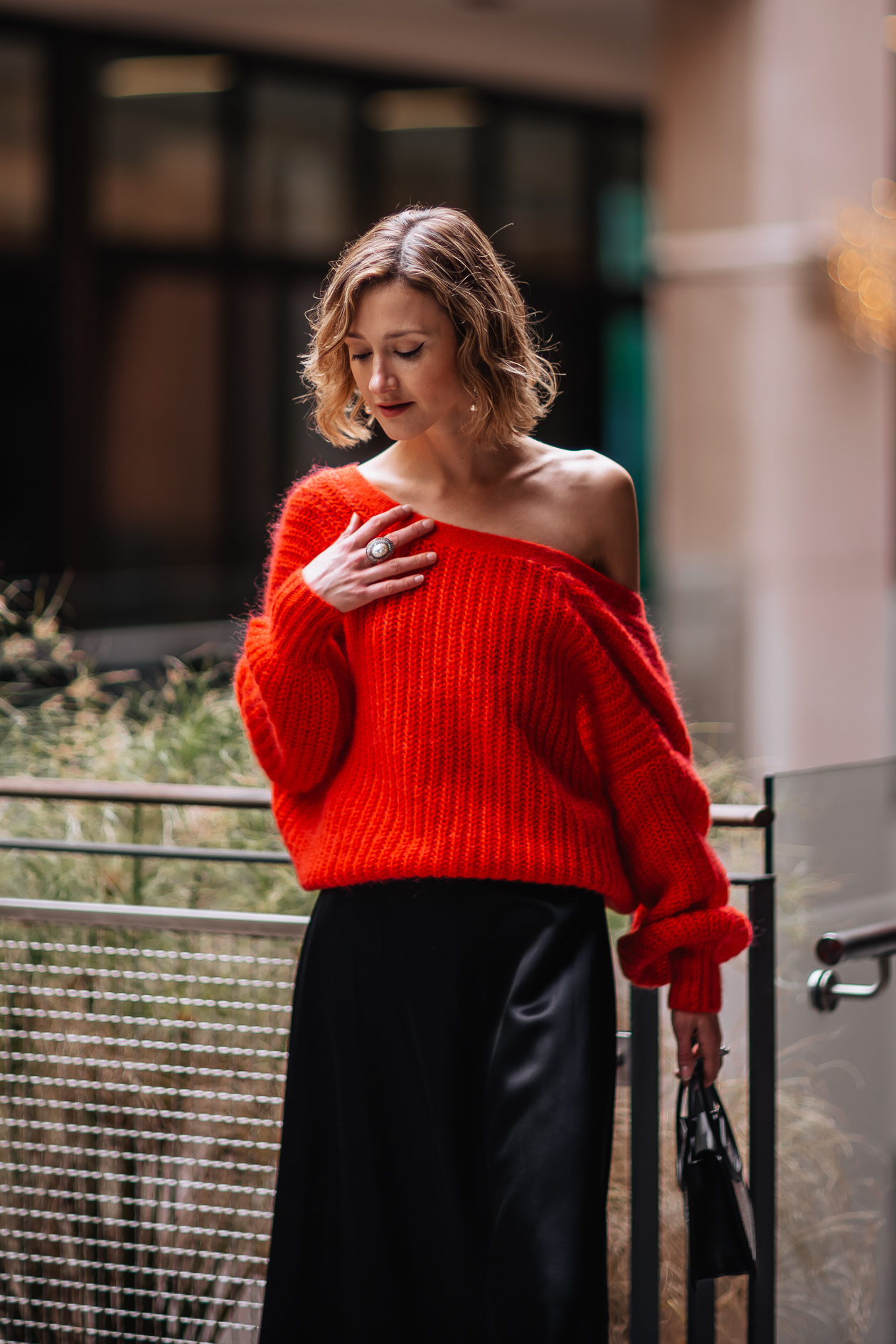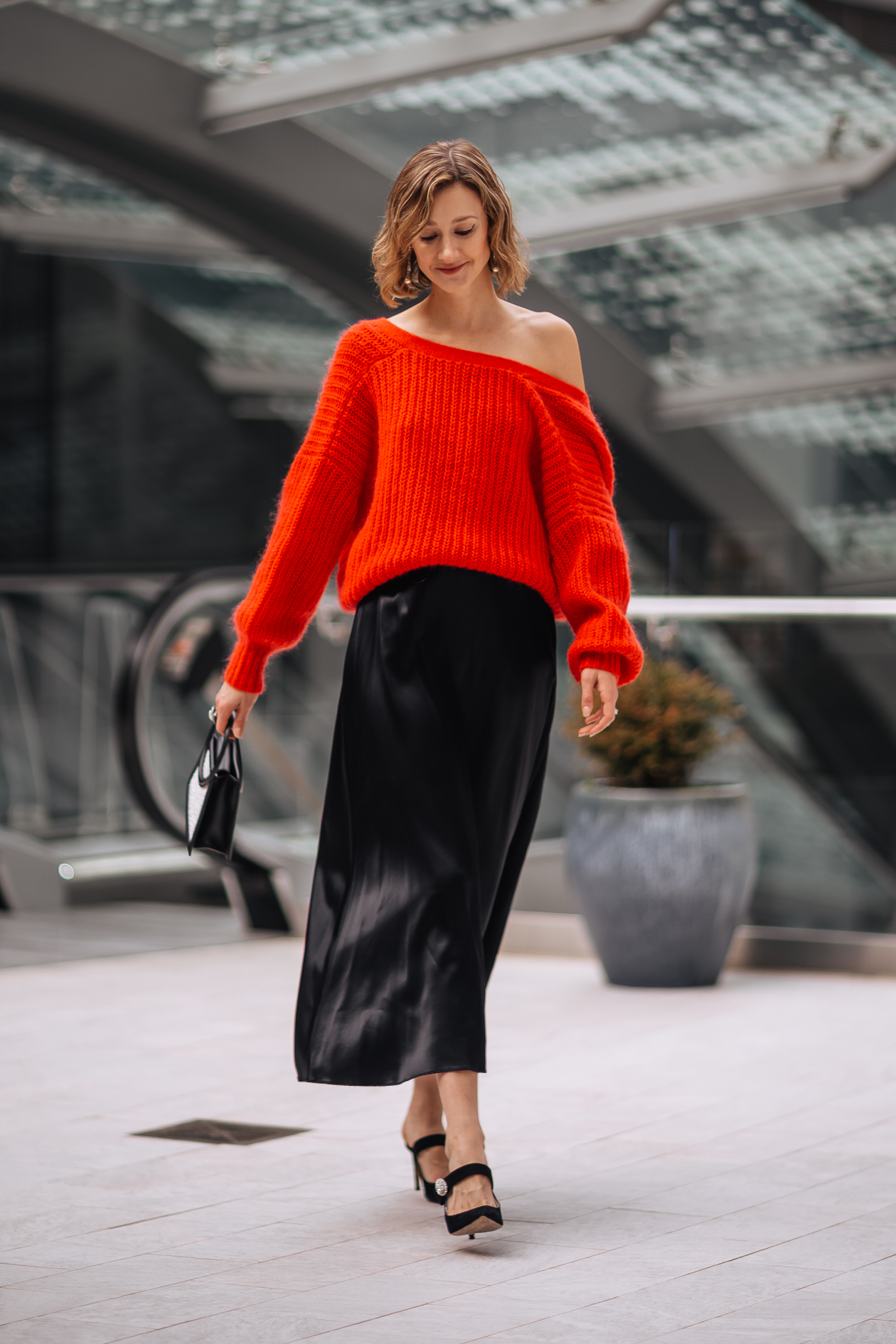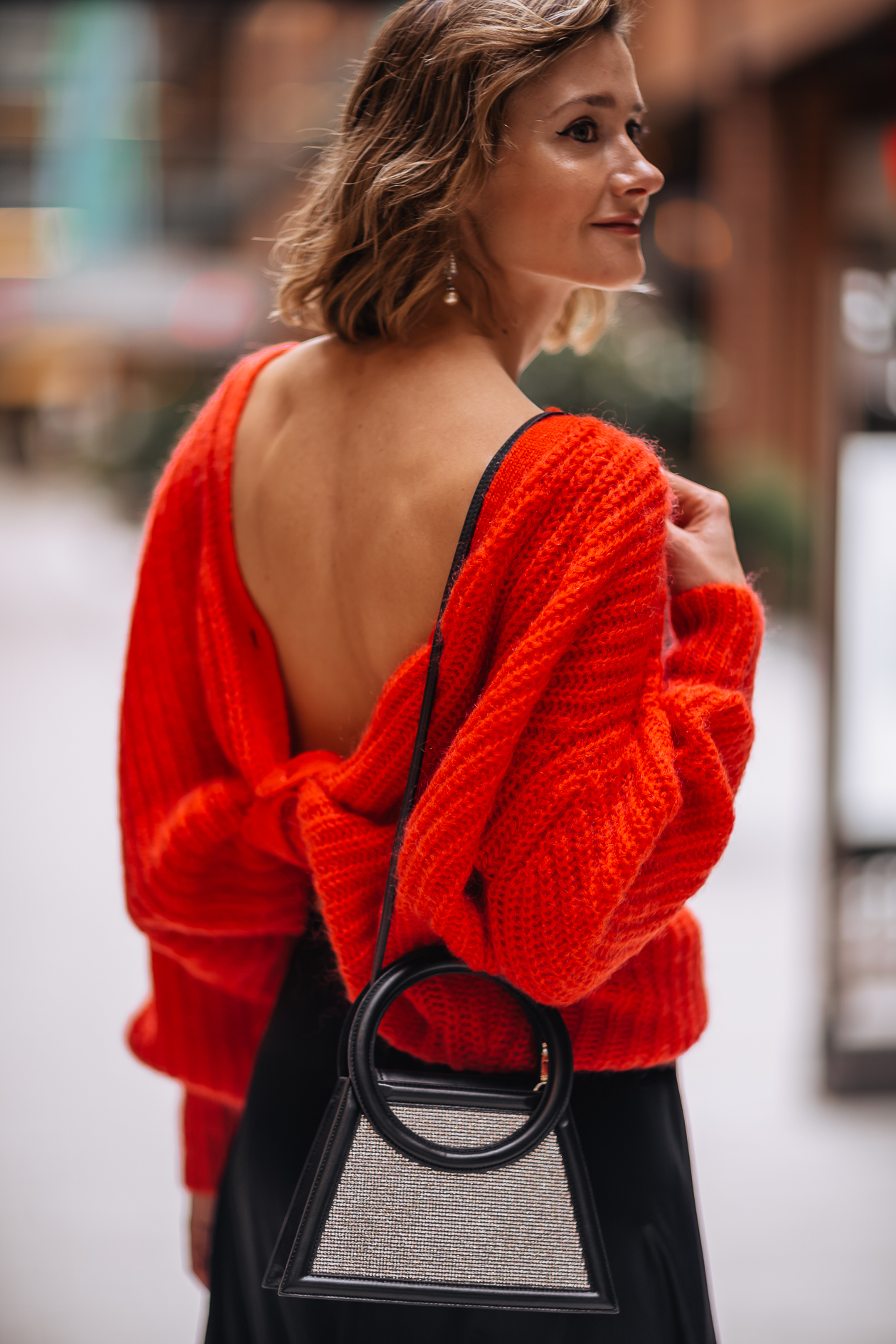 wearing Sezane sweater, slip skirt, Les Petits Jouers bag, and embellished heels
Another year of the pandemic and I'm sorry to hear with the wave of omicron, many of us are spending the holidays in quarantine. My husband and I had high hopes of joining friends in the Bahamas, but those plans have been postponed and we've been spending the holiday season in the mountains instead. Even though we haven't gone out, I've still enjoyed having an excuse to dress up.
This oversized cardigan has become a key piece in my festive attire. I wore it over a silk cami, straight-legged jeans, and velvet flats for a family gift exchange and with a knotted headband, feminine blouse, mini skirt, and flats for Christmas Dinner. One of the greatest things about this sweater is its versatility. So for New Year's Eve, I'd tie it and wear it backwards for a sexy, yet classy look, styled with a slip skirt, sparkly heels and bag. It's a comfortable look that works just as well for going out as it does for a cozy night in.
How are you holding up? Has omicron derailed your holiday plans? If so, how are you coping?