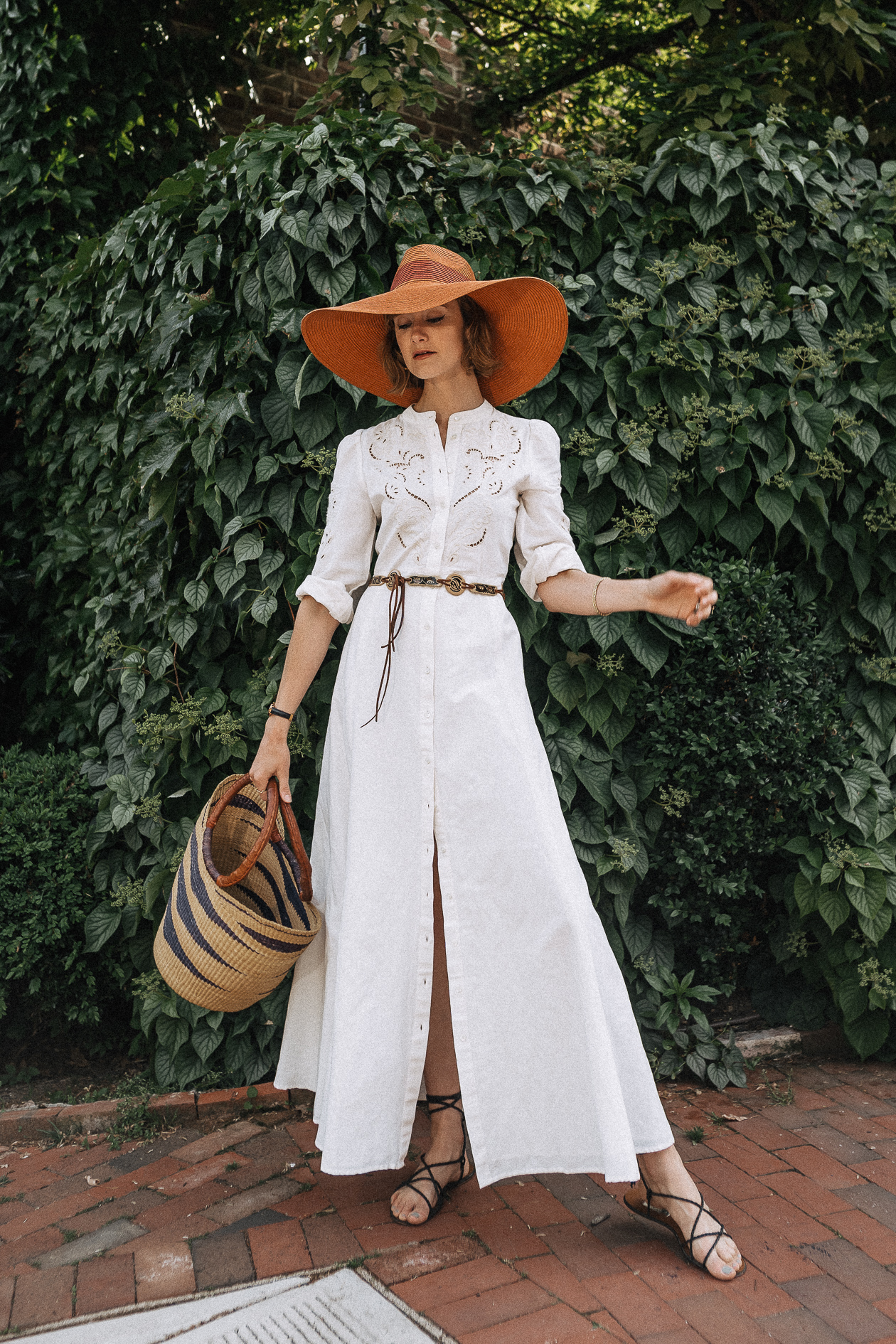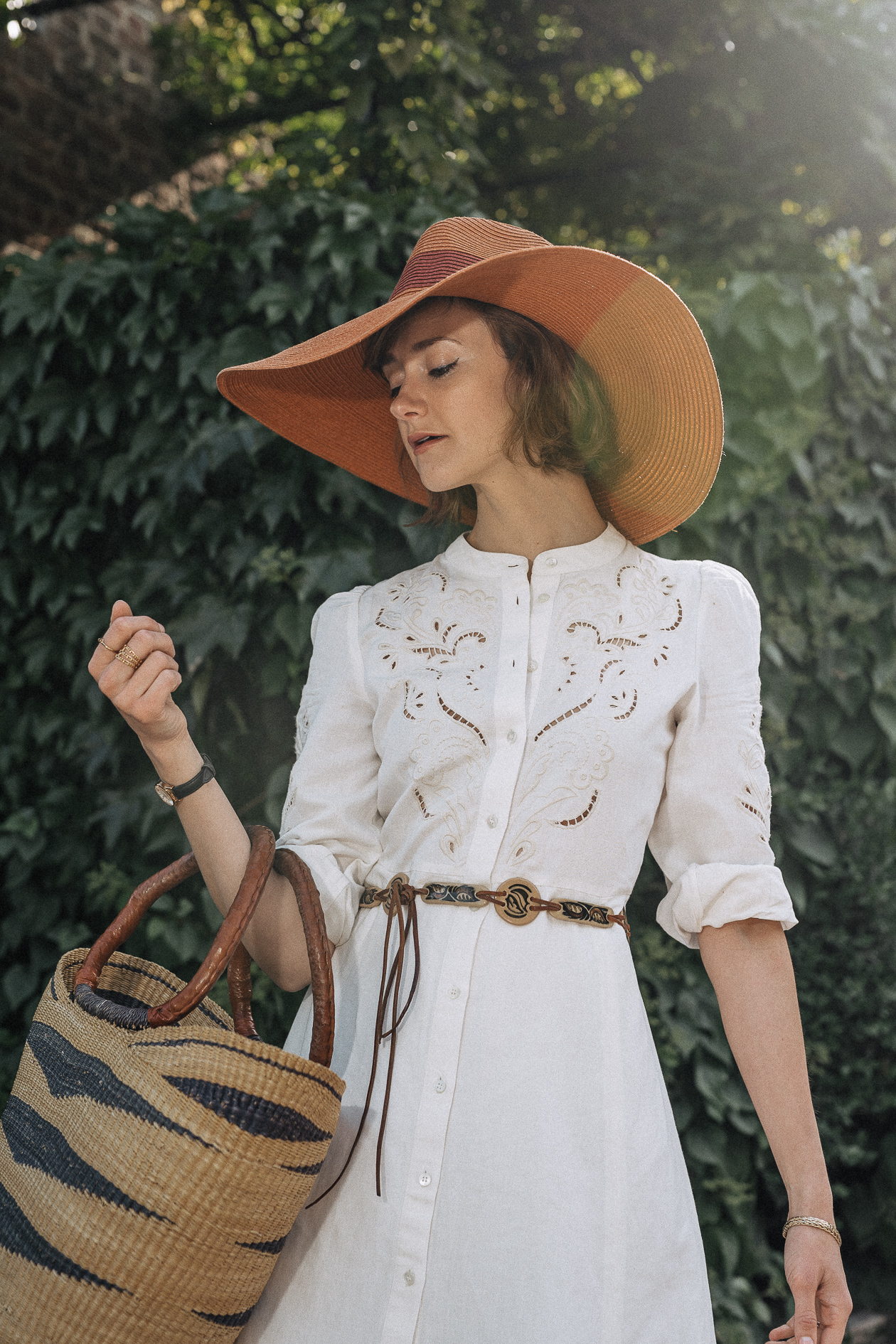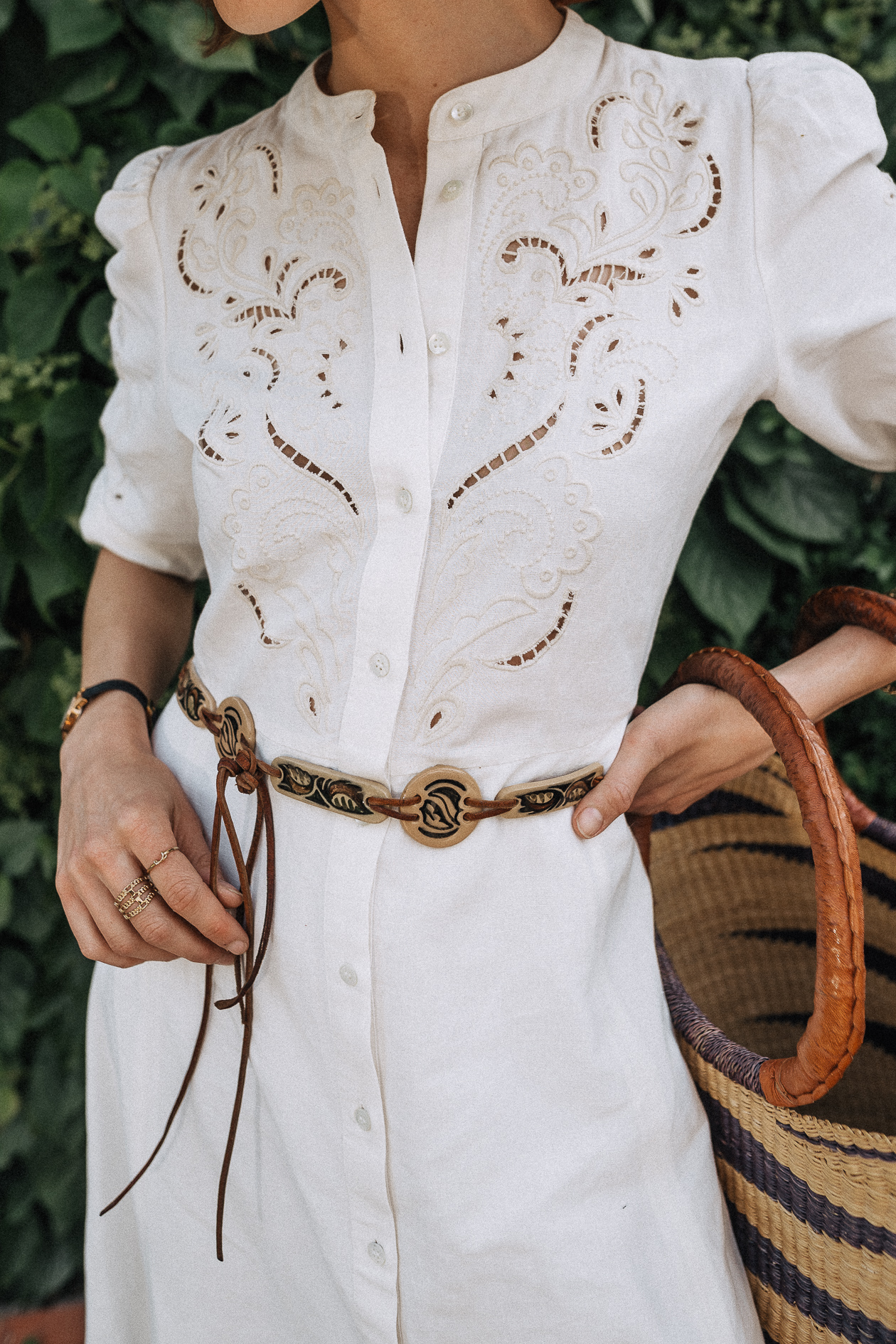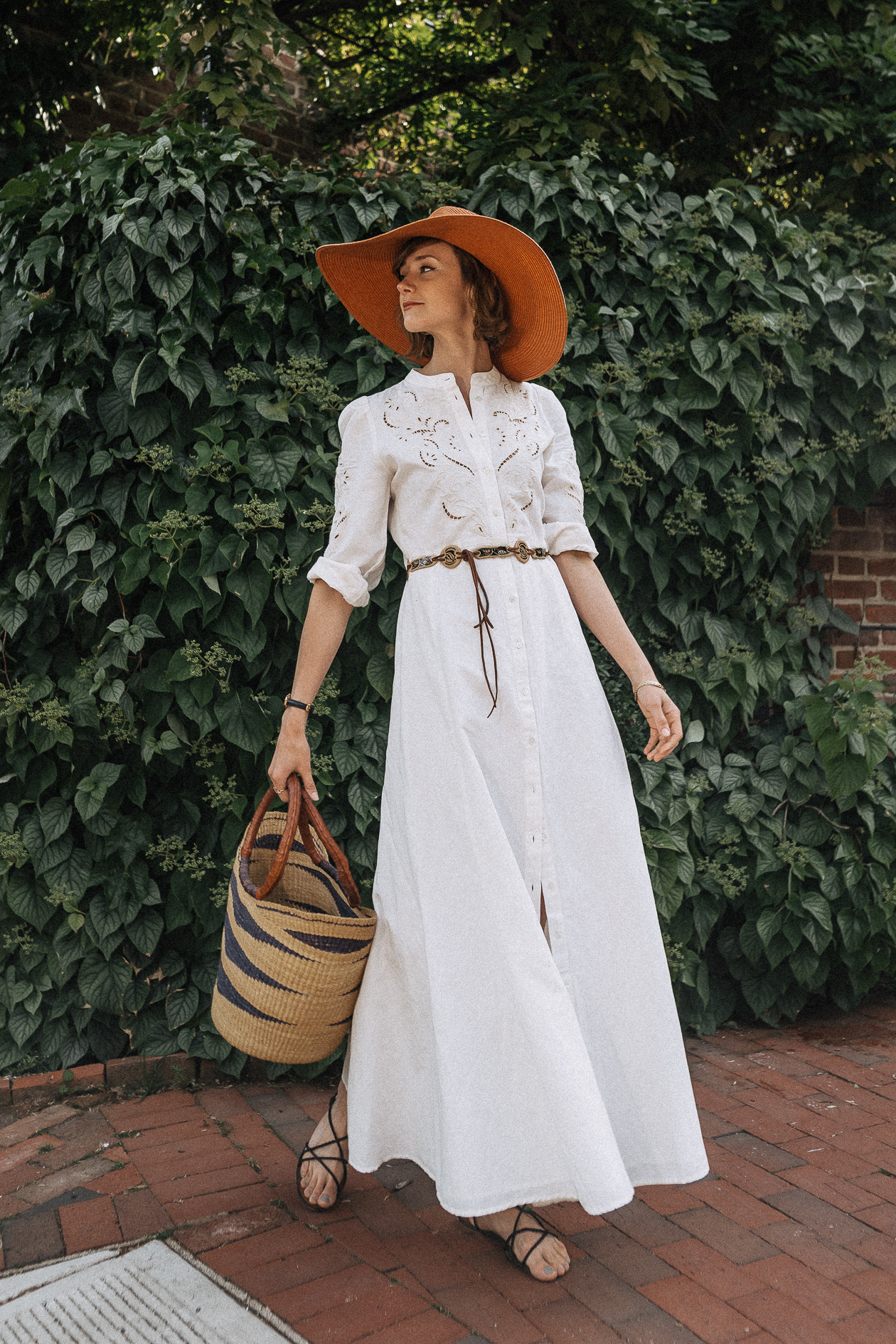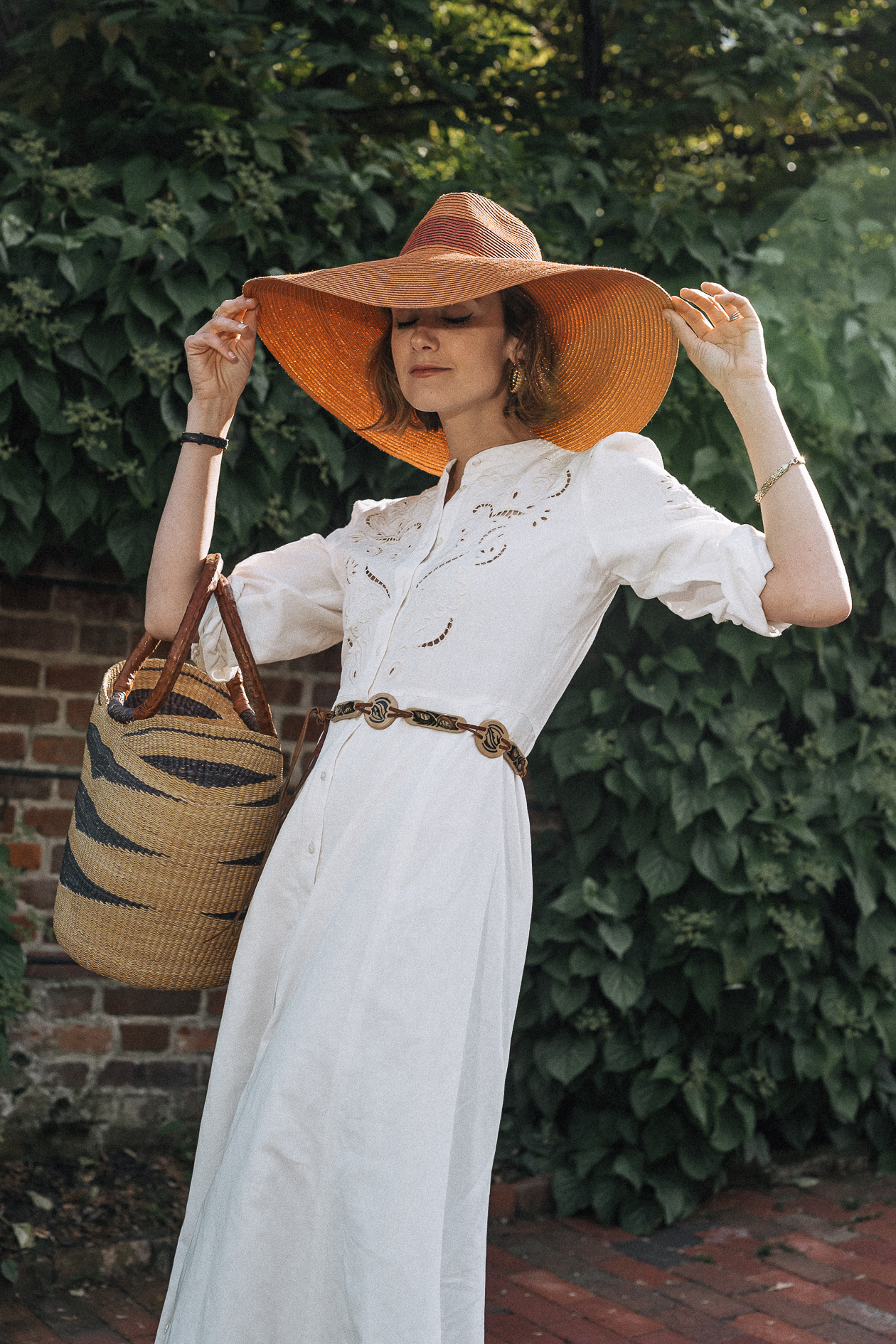 wearing & Other Stories hat (old, similar), Sezane maxi dress, ceramic tie belt (beautiful alternative here), Sophie Blake Lana and Willow rings, Zara lace-up sandals (old, similar), and an African market bag
Even though I won't be traveling to Europe this summer, I can channel the laid-back elegance of the South of France with this stunning white maxi dress. Of course you already know my love for Sezane's vintage-inspired designs is strong, so it should come as no surprise that this is another one of their gorgeous creations. They have so many perfect summer dresses right now, I'm very tempted to snap up a few more. Among my favorites are this 80s-inspired mini dress, this braided strap midi, this denim shirtdress, and this classic black midi dress. As with all of Sezane's pieces, these will be quality dresses that will stand the test of trends and time, so no need for buyer's remorse!
Shop my favorite Sezane dresses below!