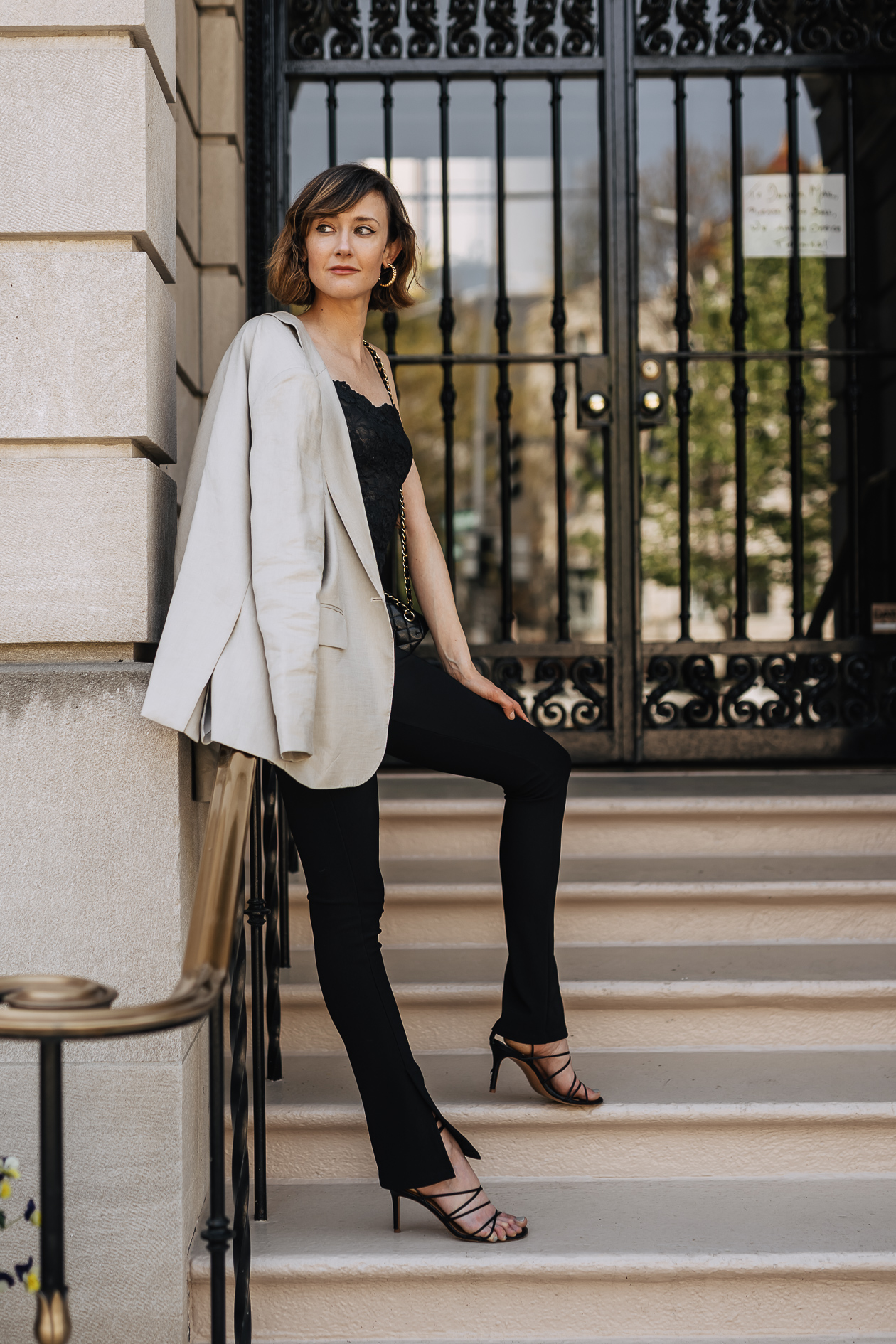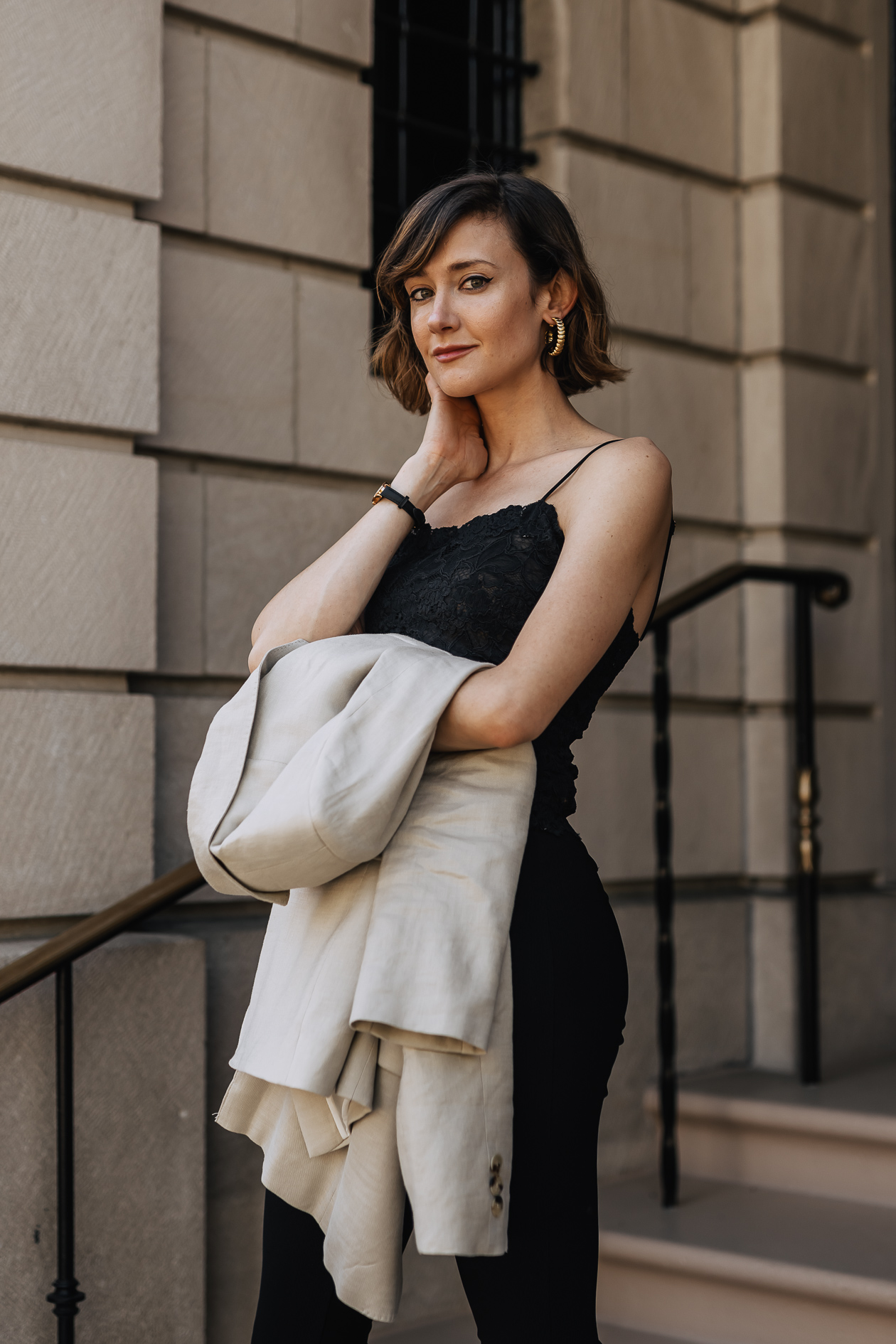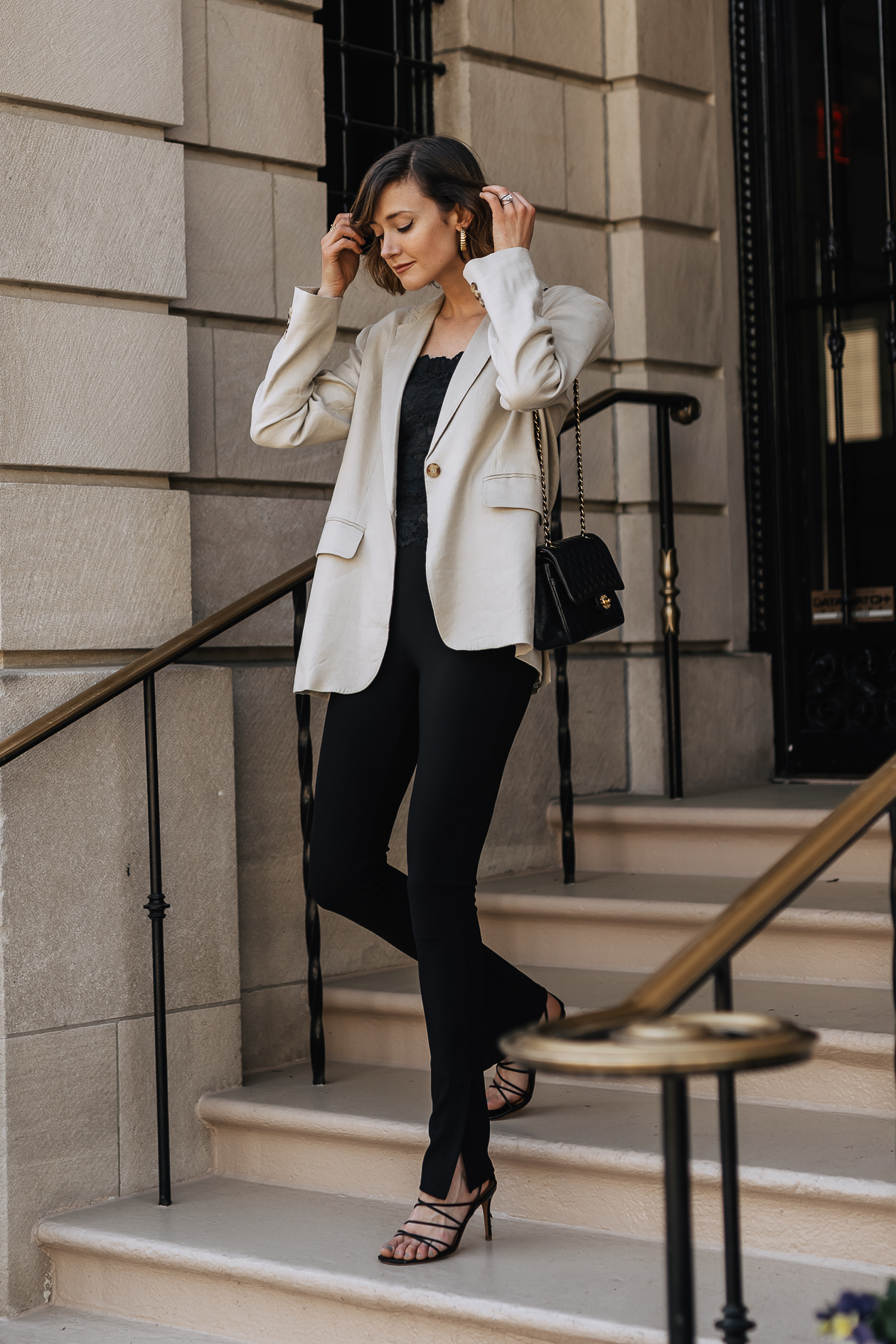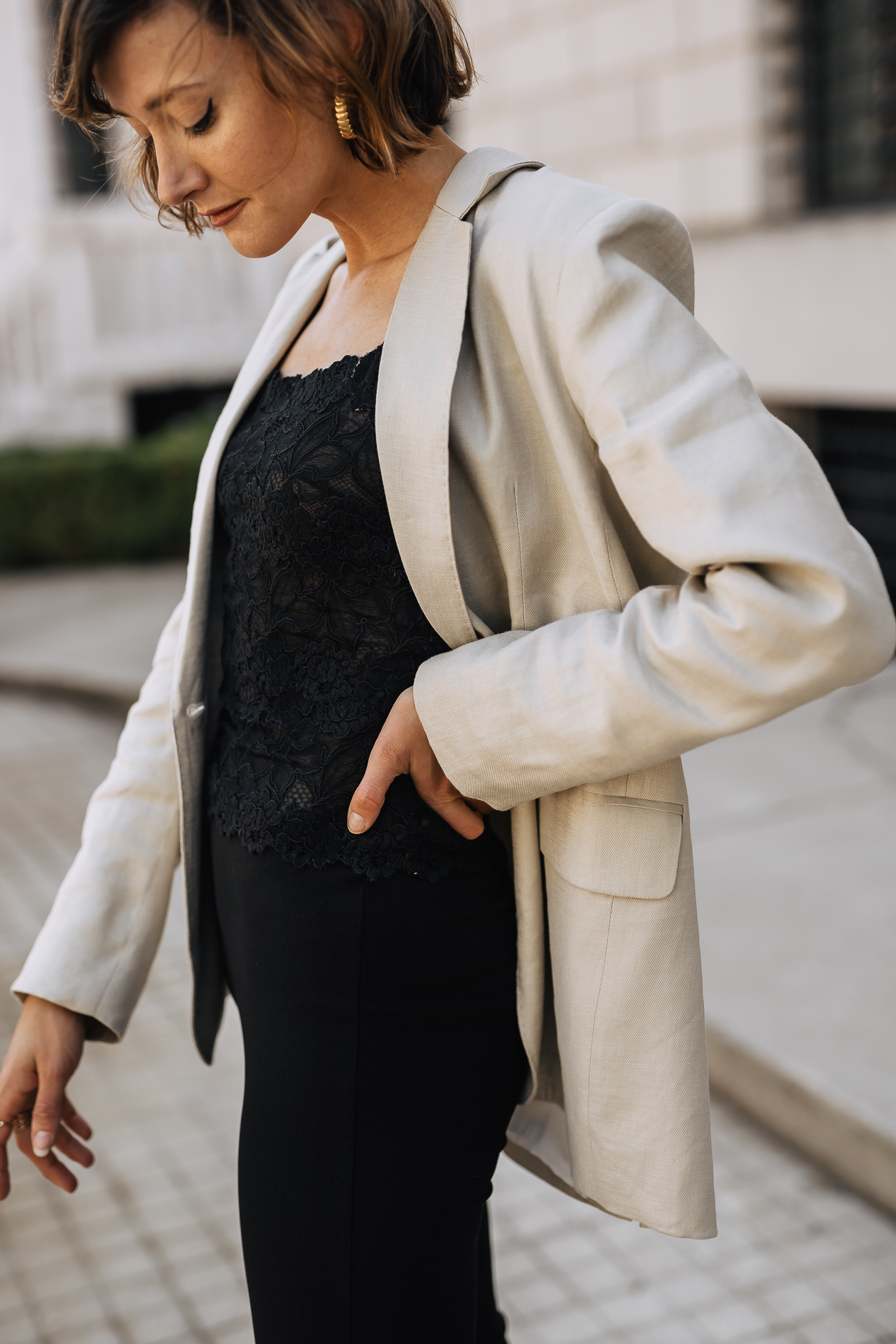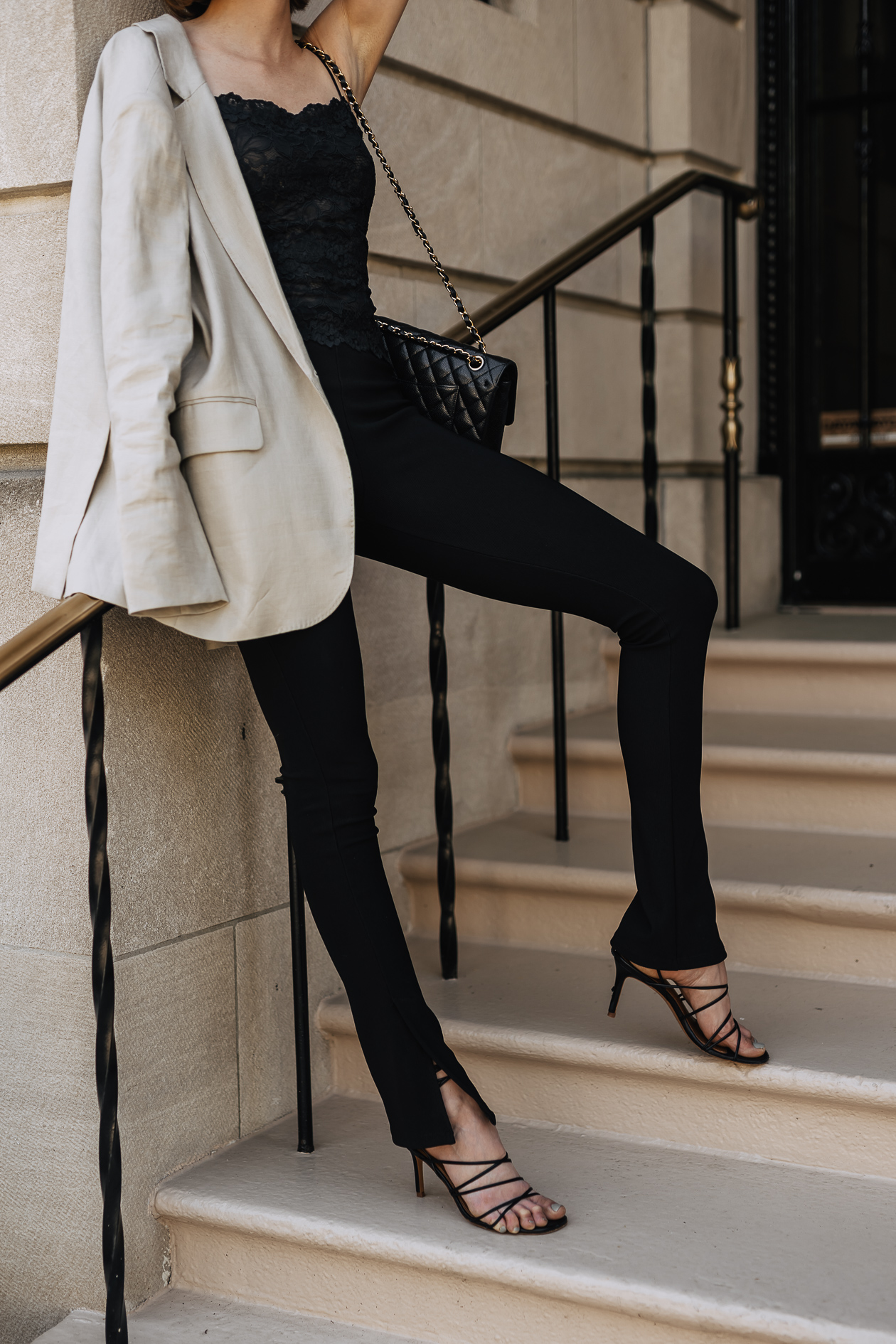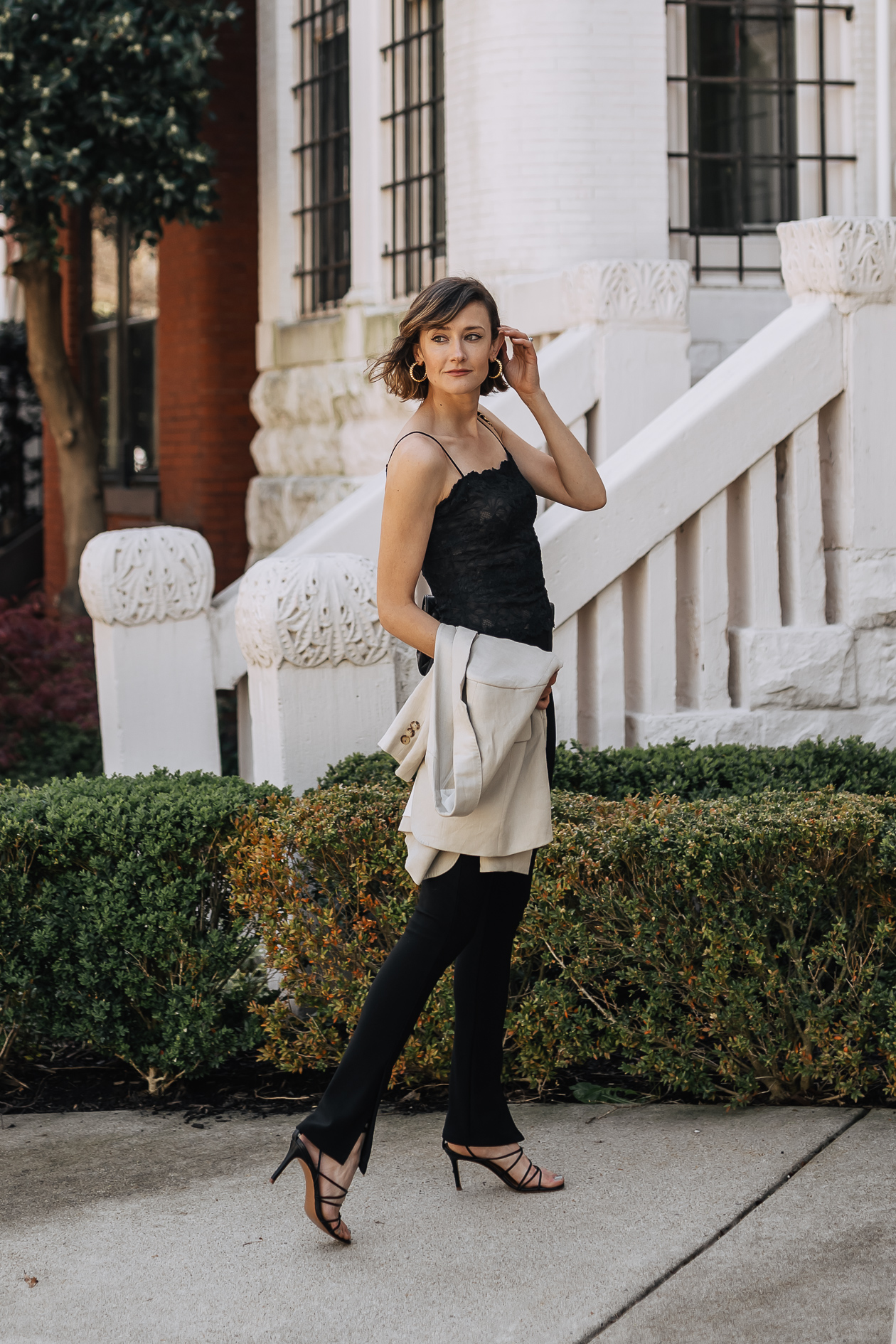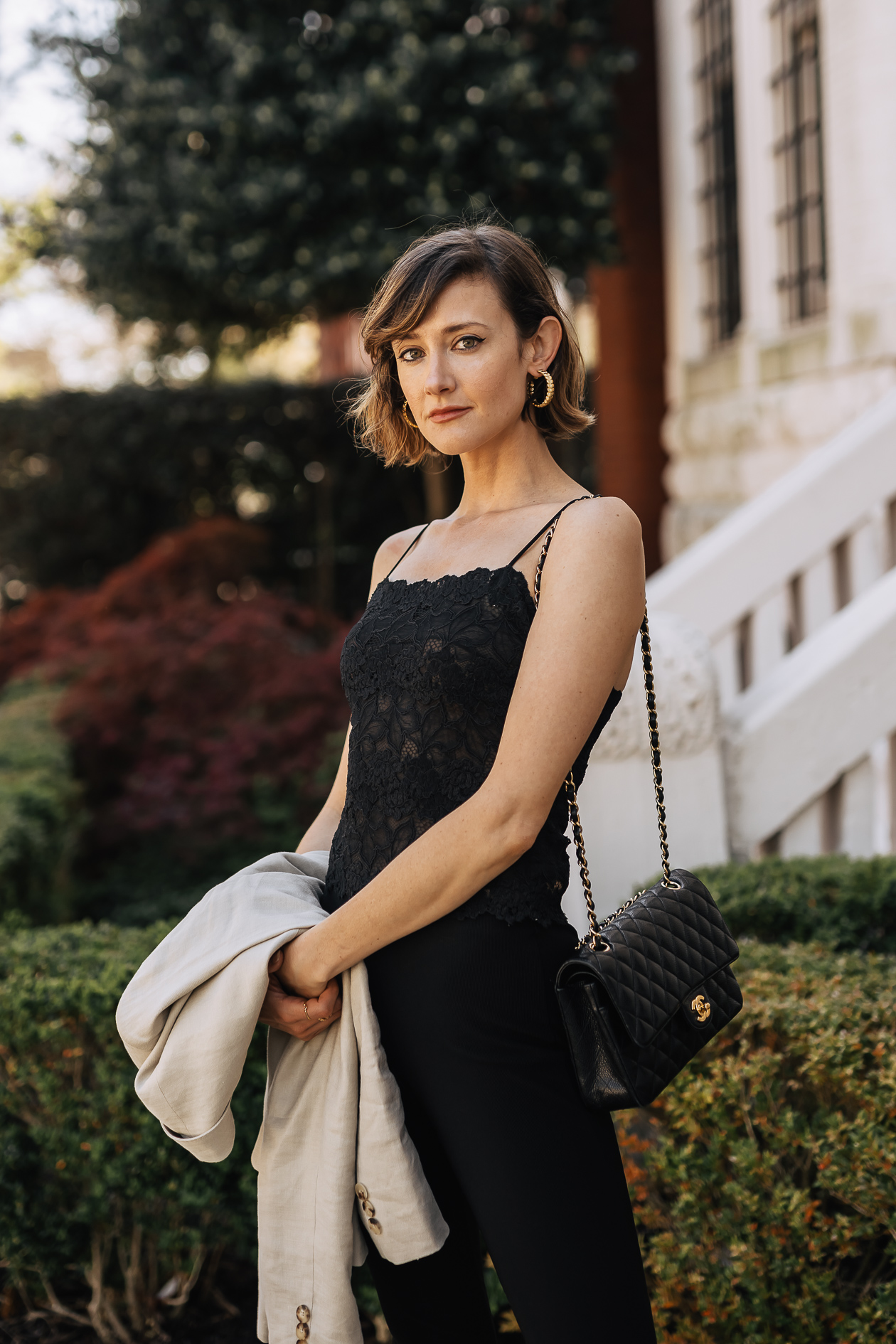 wearing J. Crew earrings (old, close match), Pixie Market blazer (old, close match), Josie Natori cami (old, similar), Zara side slit leggings (sold out, close match), & Other Stories sandals (old, new version), and Chanel bag
Who here feels like a world of possibilities has finally started to open up this month? I got my second vaccine shot on Monday and, though I felt a little under the weather for a few days, I feel like an enormous weight has lifted off my shoulders. I got a long-overdue haircut and color (you can see the *massive* roots touch-up and cut here) and my husband and I are even planning to attend a wedding in June. All these exciting developments have me thinking about "going out" clothes again. The heels that have been sorely neglected in the back of my closet are getting a good dusting. Lately, I've been loving how strappy sandals look with side slit leggings. It's an easy way to dress up our indoor pandemic uniforms to something a little more presentable. A simple, but classy, way to style them is with a fitted cami top and oversized blazer. It reminds me of the bootcut skinny pants + mini top outfits of the early aughts, but a bit more grown up. I'm definitely looking forward to wearing this outfit combo for my first in-restaurant dinner date in the not-too-distant future.
How are you all feeling about doing things again? Are looking forward to dressing up or are you still adjusting to the prospect of "normal" life (I know I am!)?