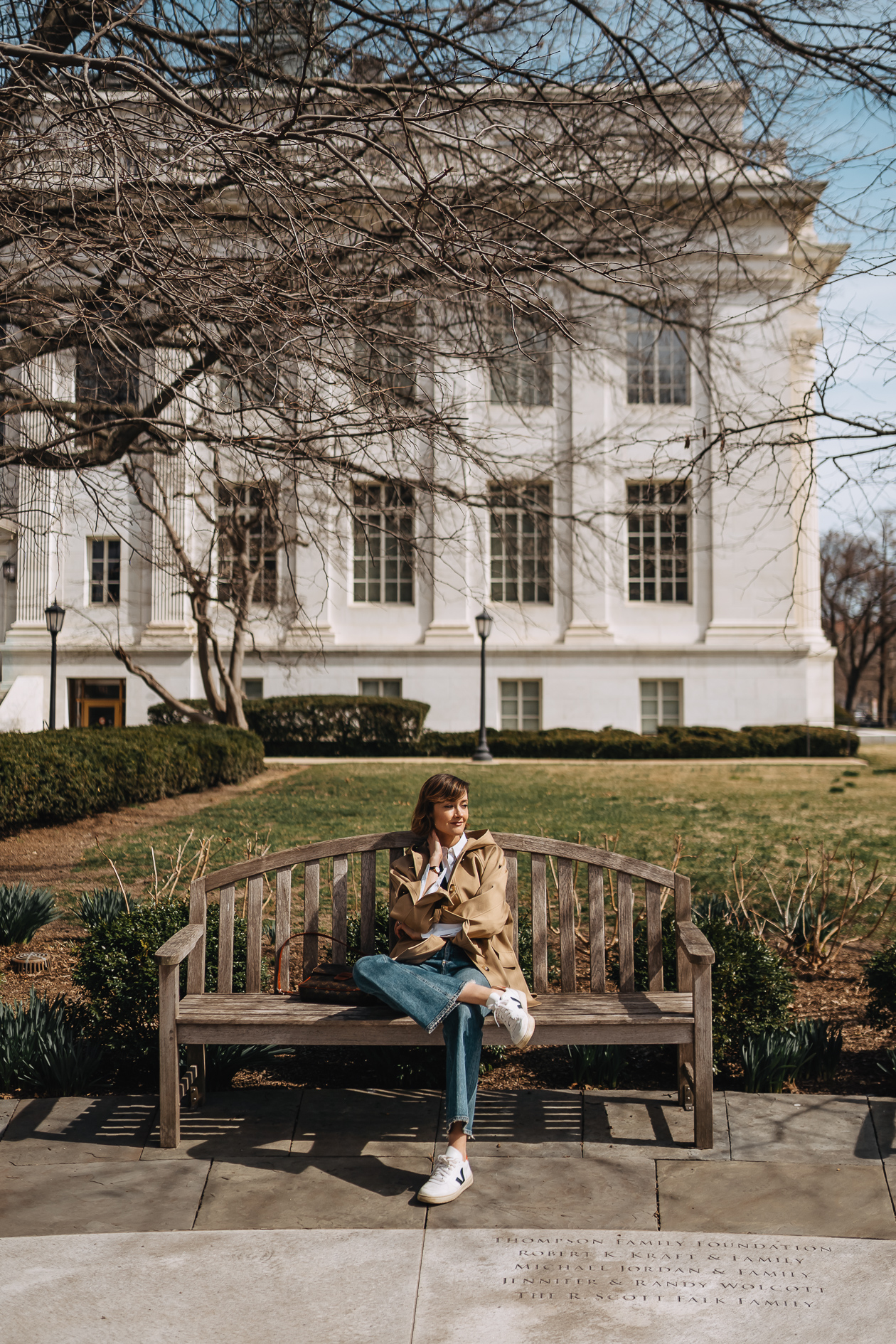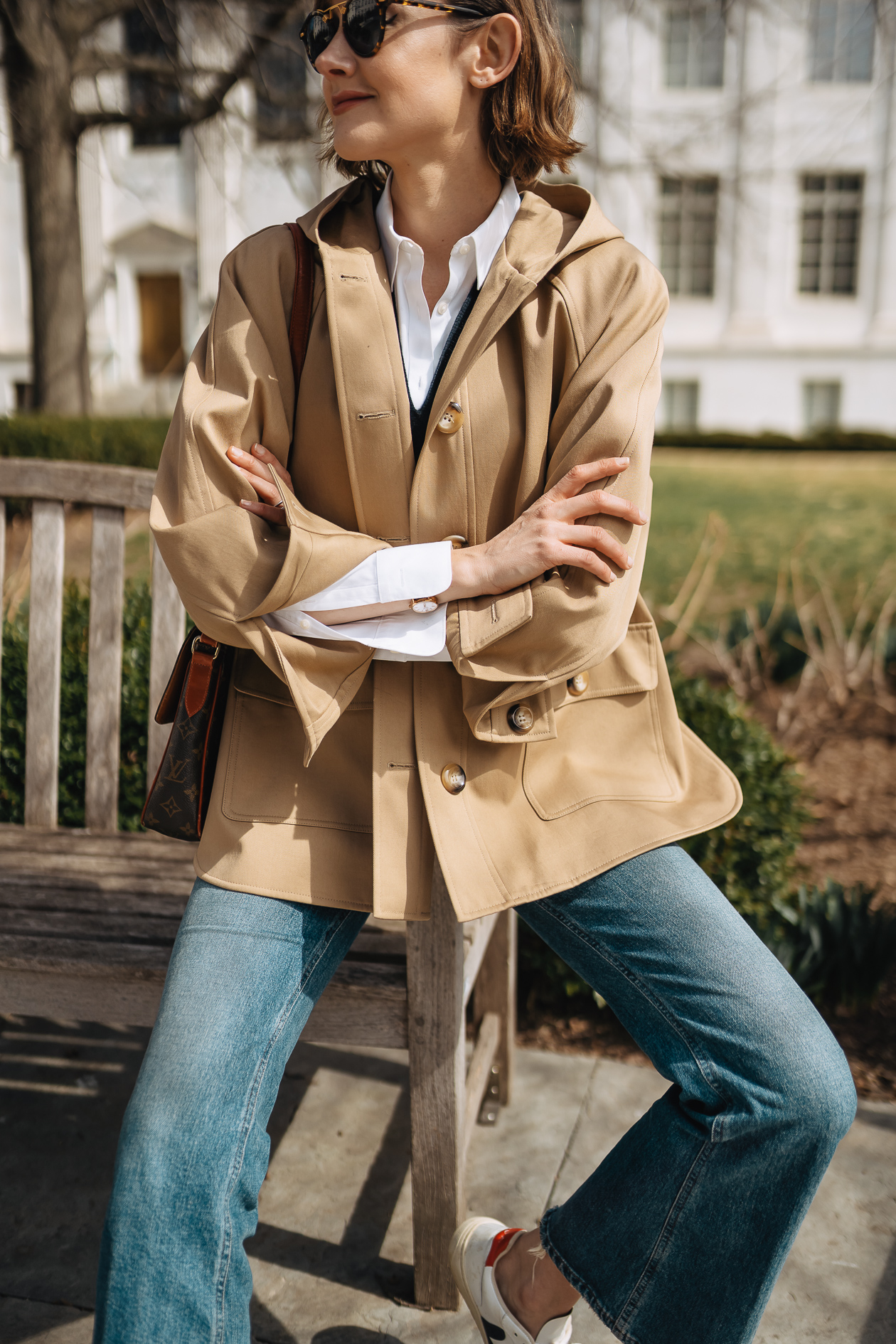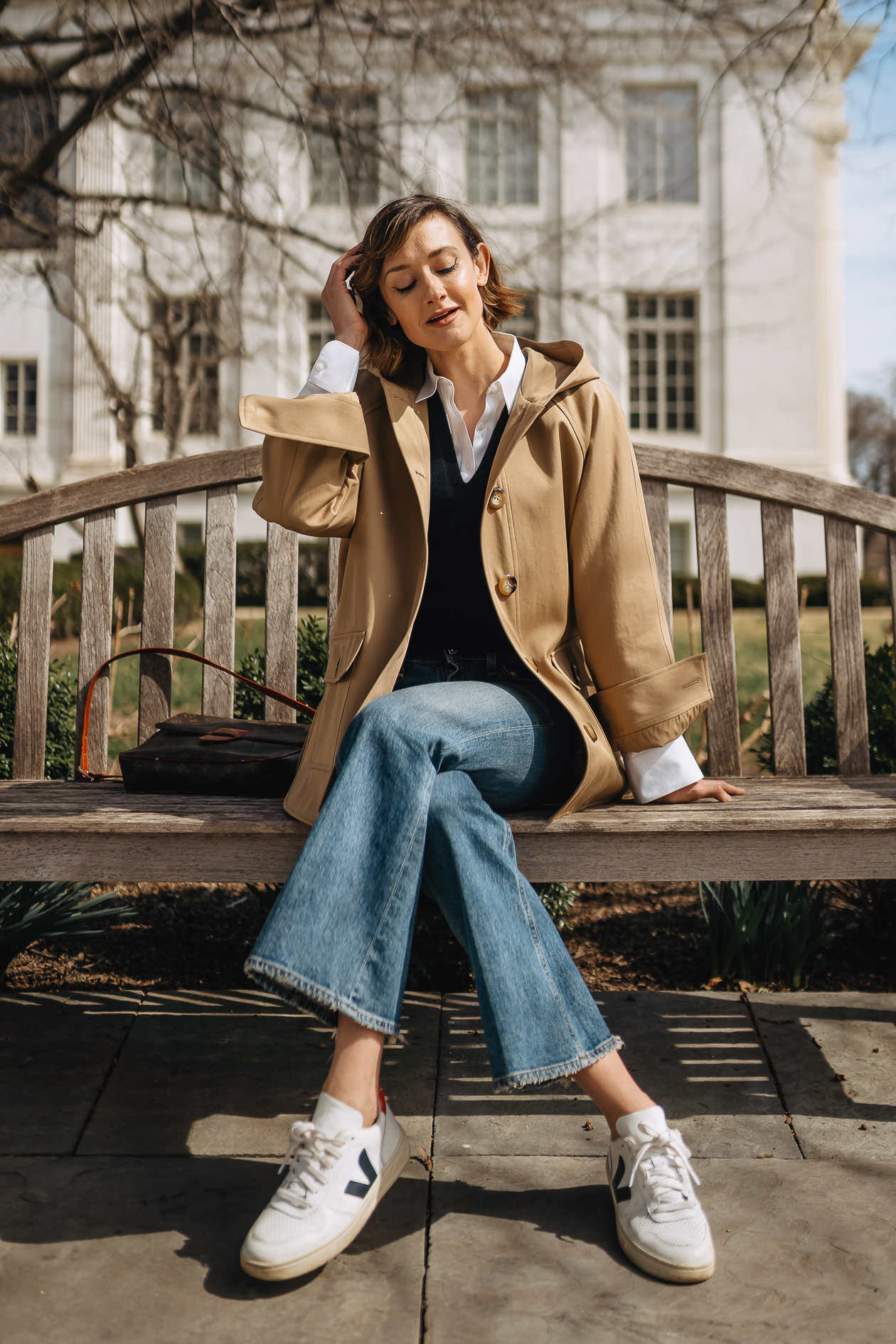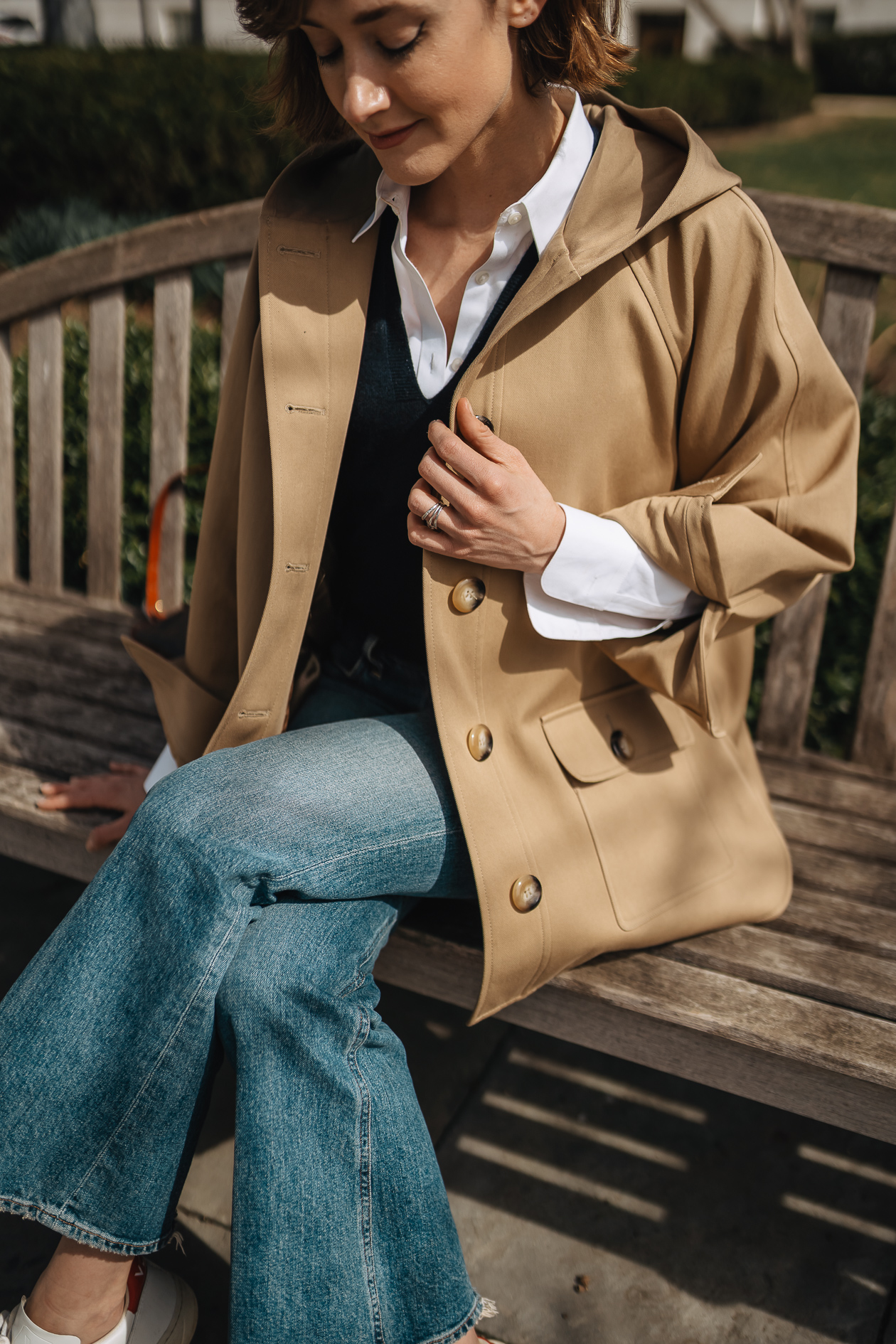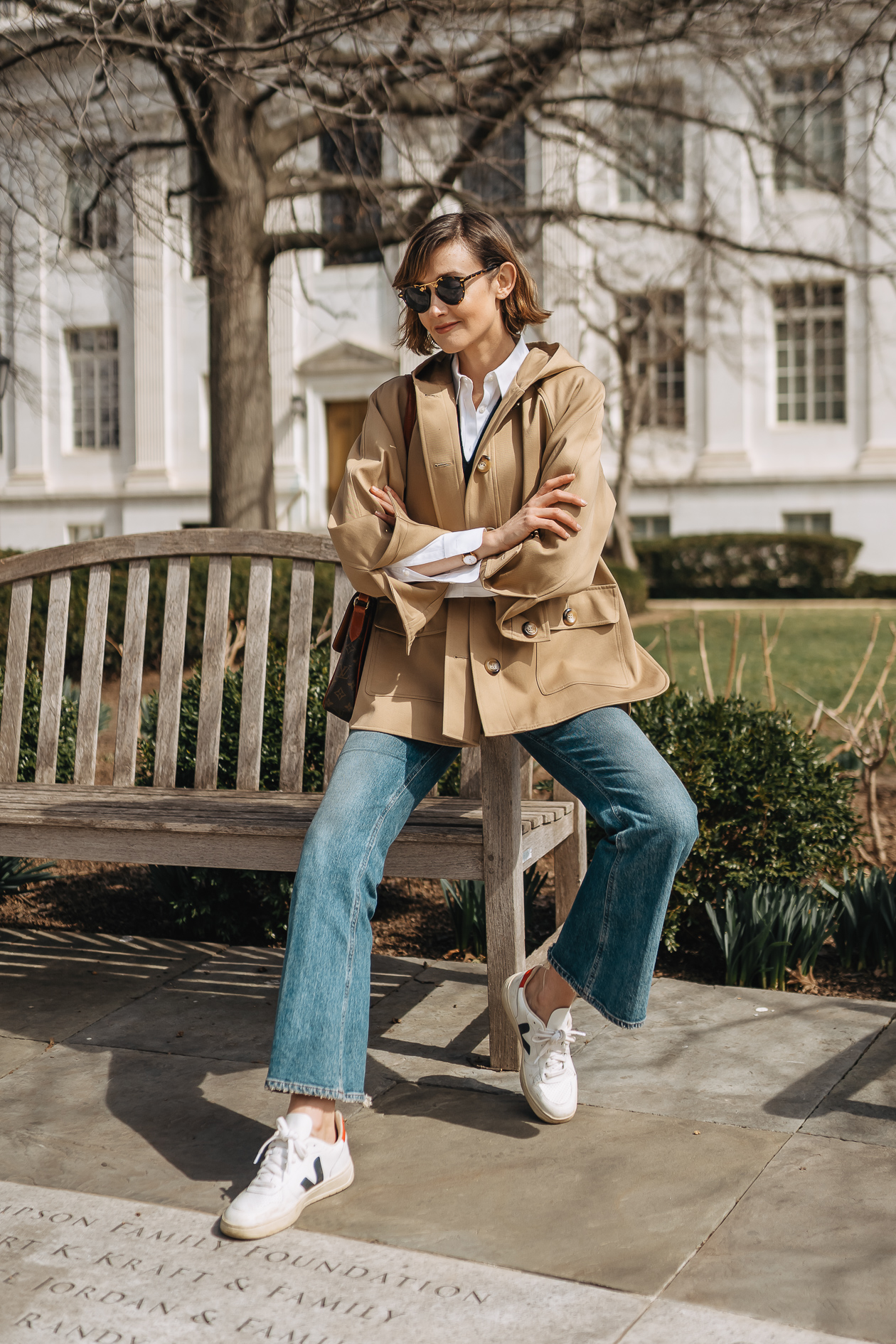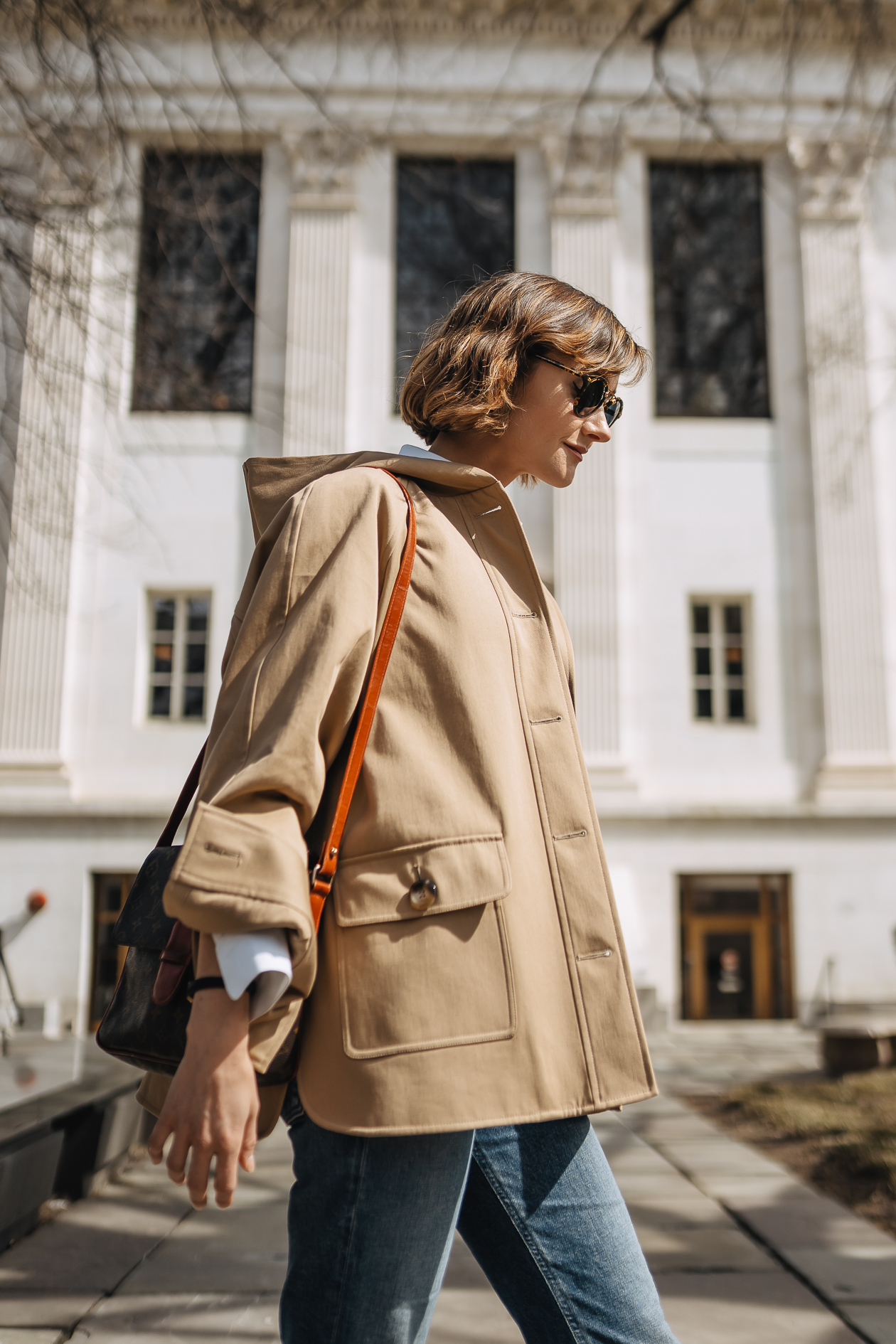 wearing Krewe sunglasses, Sezane jacket, Brooks Brothers button down, Hugo Boss sweater, Citizens of Humanity jeans, Veja sneakers, and vintage Louis Vuitton bag
In a way, the pandemic has had a positive effect on how I think about clothing. I love statement pieces and dressing up, but without events to attend, I've had to take a good hard look at the casual clothes I wear at home. Instead of focusing on trends, I've been more interested in items that transcend them – good quality pieces that will look great for seasons to come.
One gaping hole in my closet I've been looking to fill has been a nice-looking hooded jacket for rainy days. This classic style by Sezane immediately caught my eye with its shirt-style sleeves and subtle cape-like flare. I'm wearing it here with my weekend "mom uniform": vintage-style jeans, Veja sneakers, and a button-down to make it look like I tried. The jeans and sneakers were two of the very few things I purchased last spring. With all the uncertainty surrounding the beginning of the pandemic, shopping was the furthest thing from my mind. Pretty blouses and heels suddenly seemed irrelevant and the only things I truly needed were comfortable clothes for spending time with my family. Exactly one year later, these jeans and sneakers have gotten way more wear than a fun party dress would have.
As things start to open up and we're (hopefully) able to attend social events again, I'm going to continue shopping thoughtfully – saving my money for sprucing up my everyday wear and using services like Rent the Runway for most of my "going out" clothes. I'll be the first to admit it'll be hard to resist buying those eye-catching statement pieces I typically go for, but having a streamlined closet with items I look and feel good in on a daily basis is worth far more to me at this point in my life.
Has the pandemic changed your shopping habits? Do you think you'll go back to how you shopped before or do you think you'll prioritize differently going forward? No judgment if you're ready to dress up again, too!