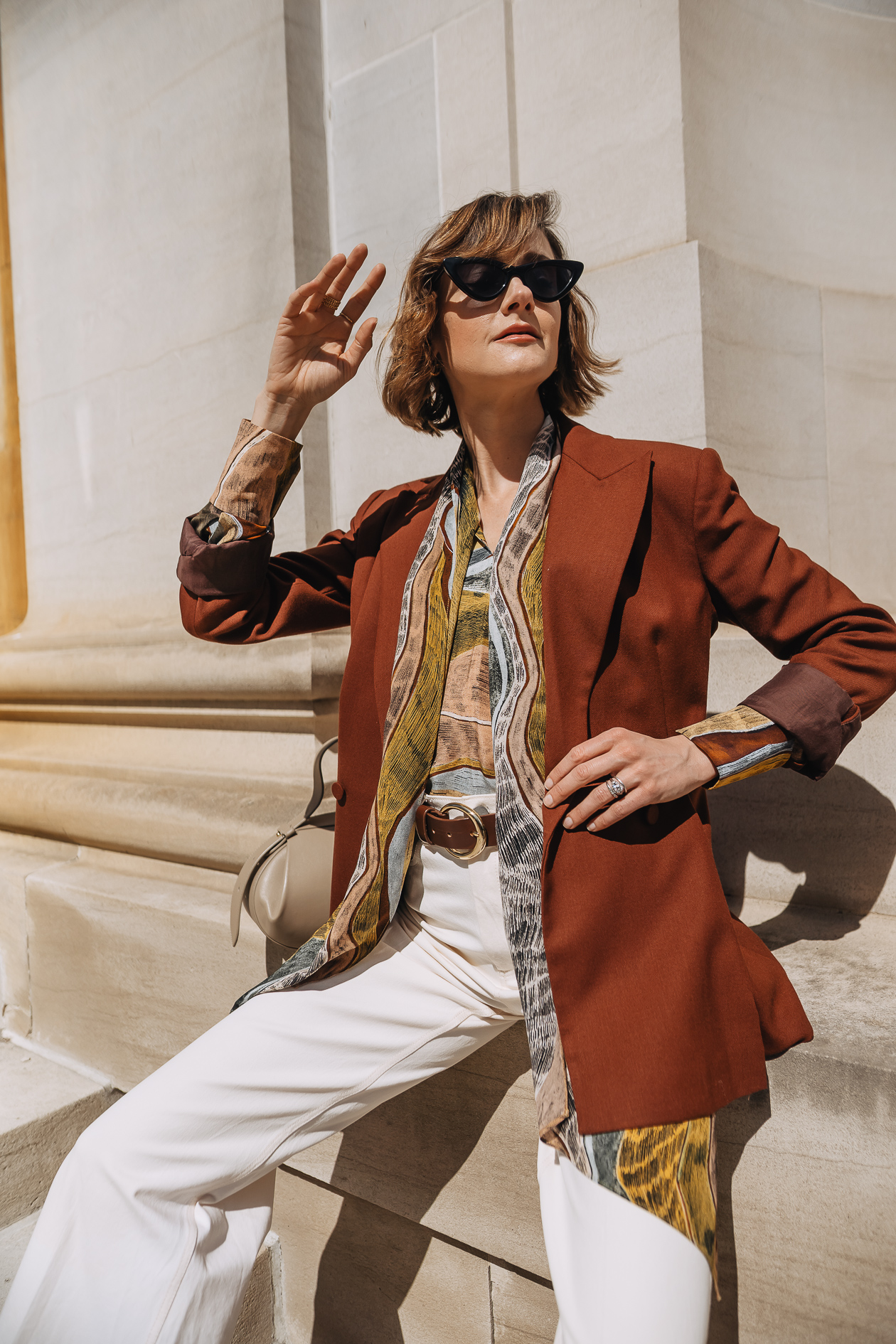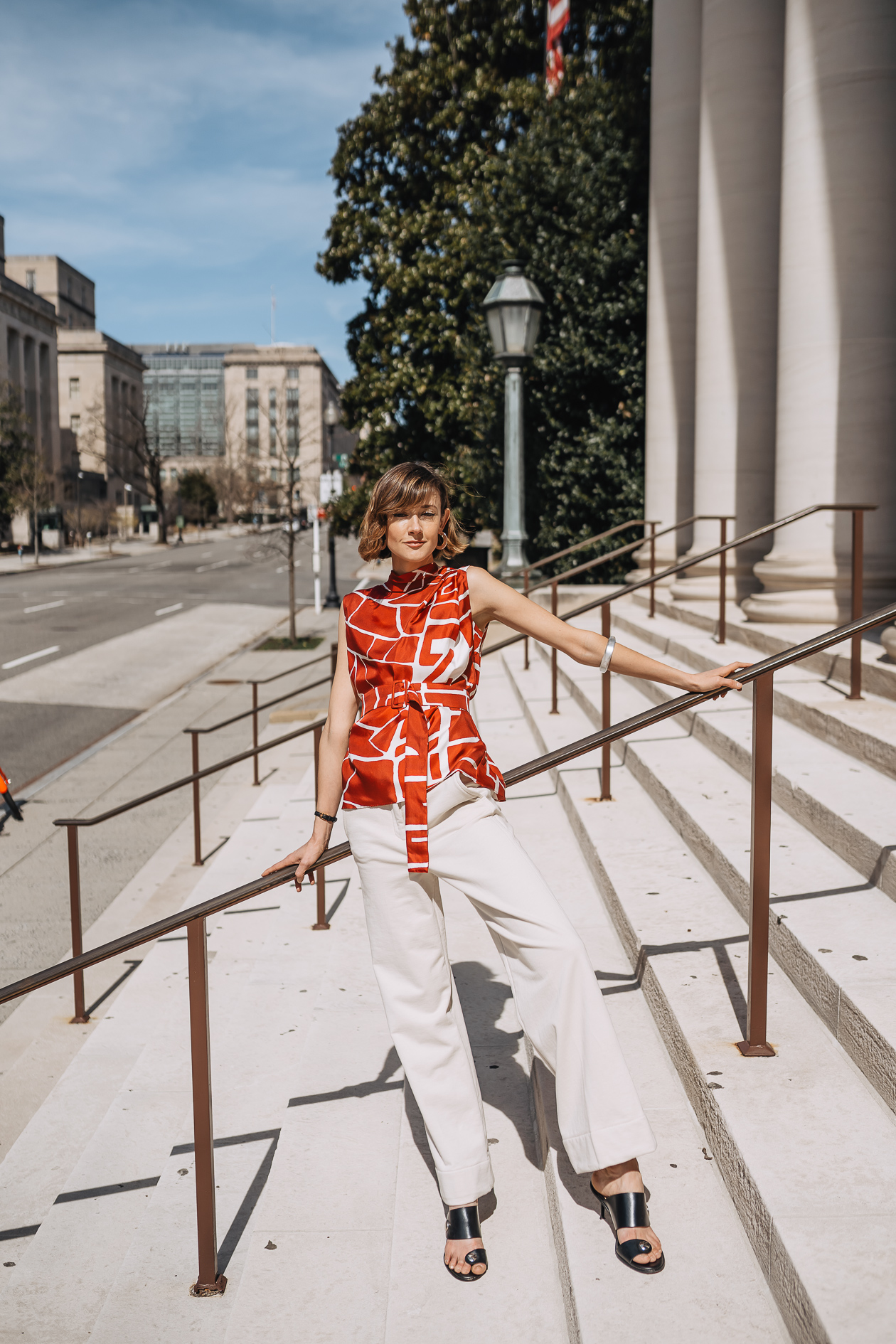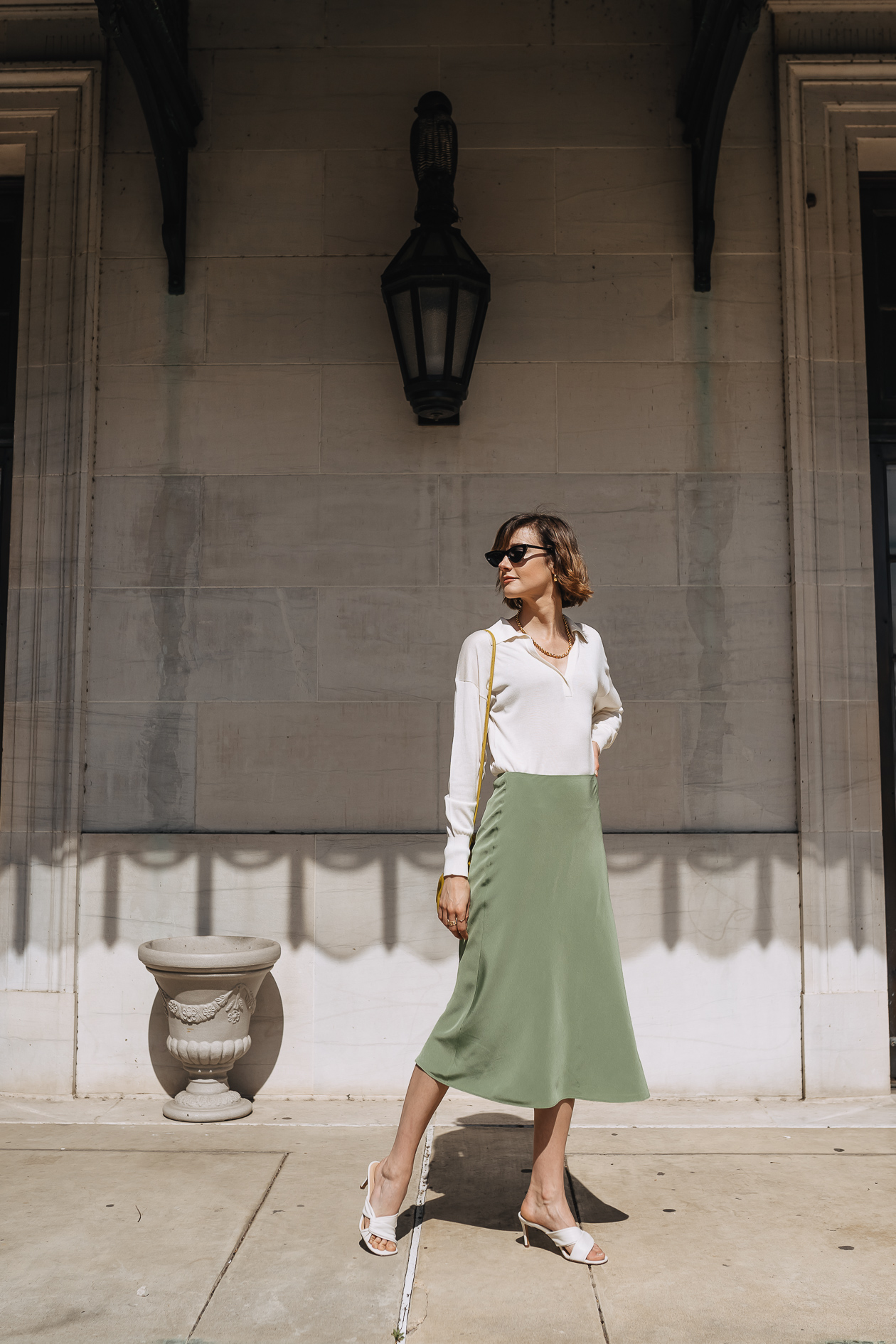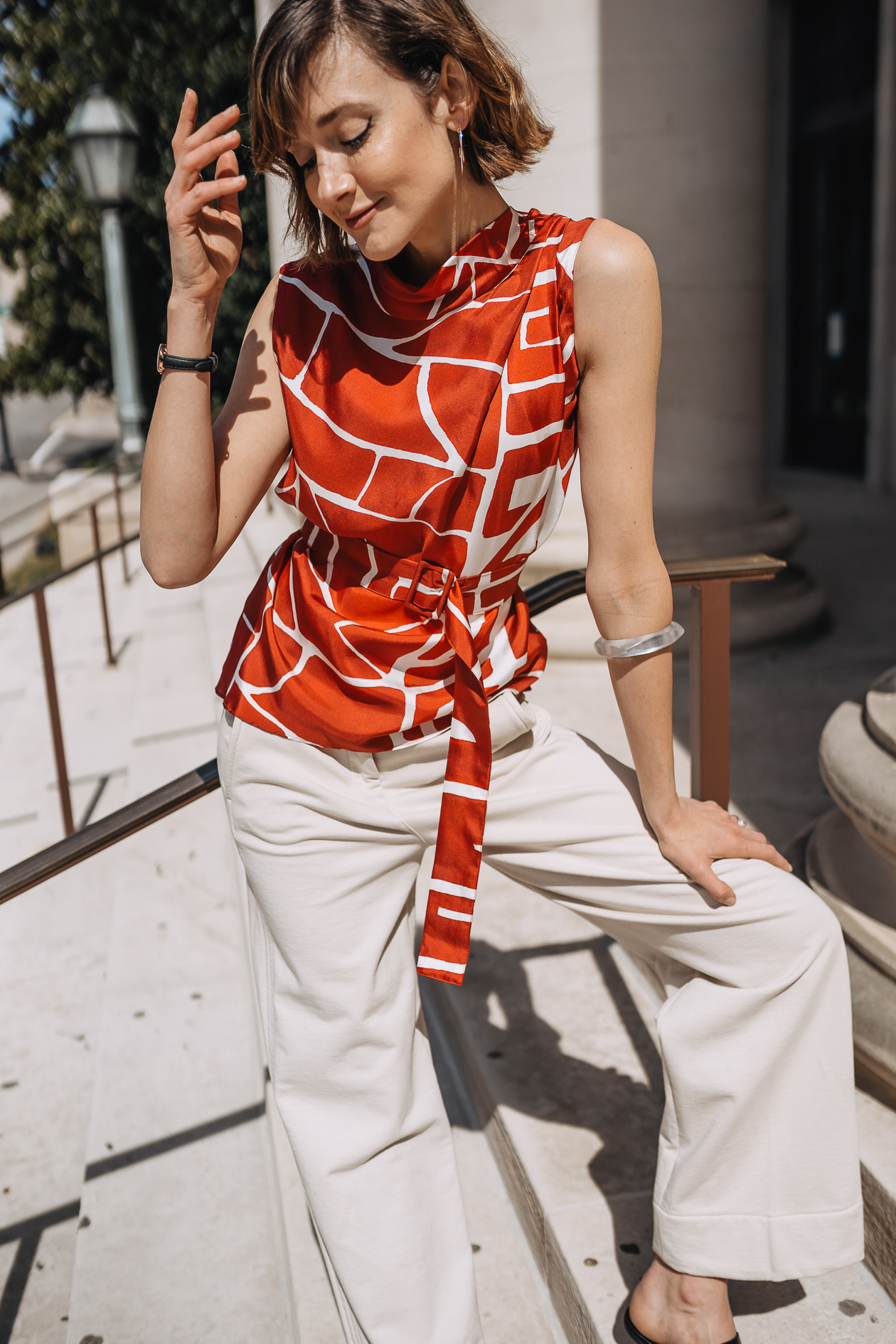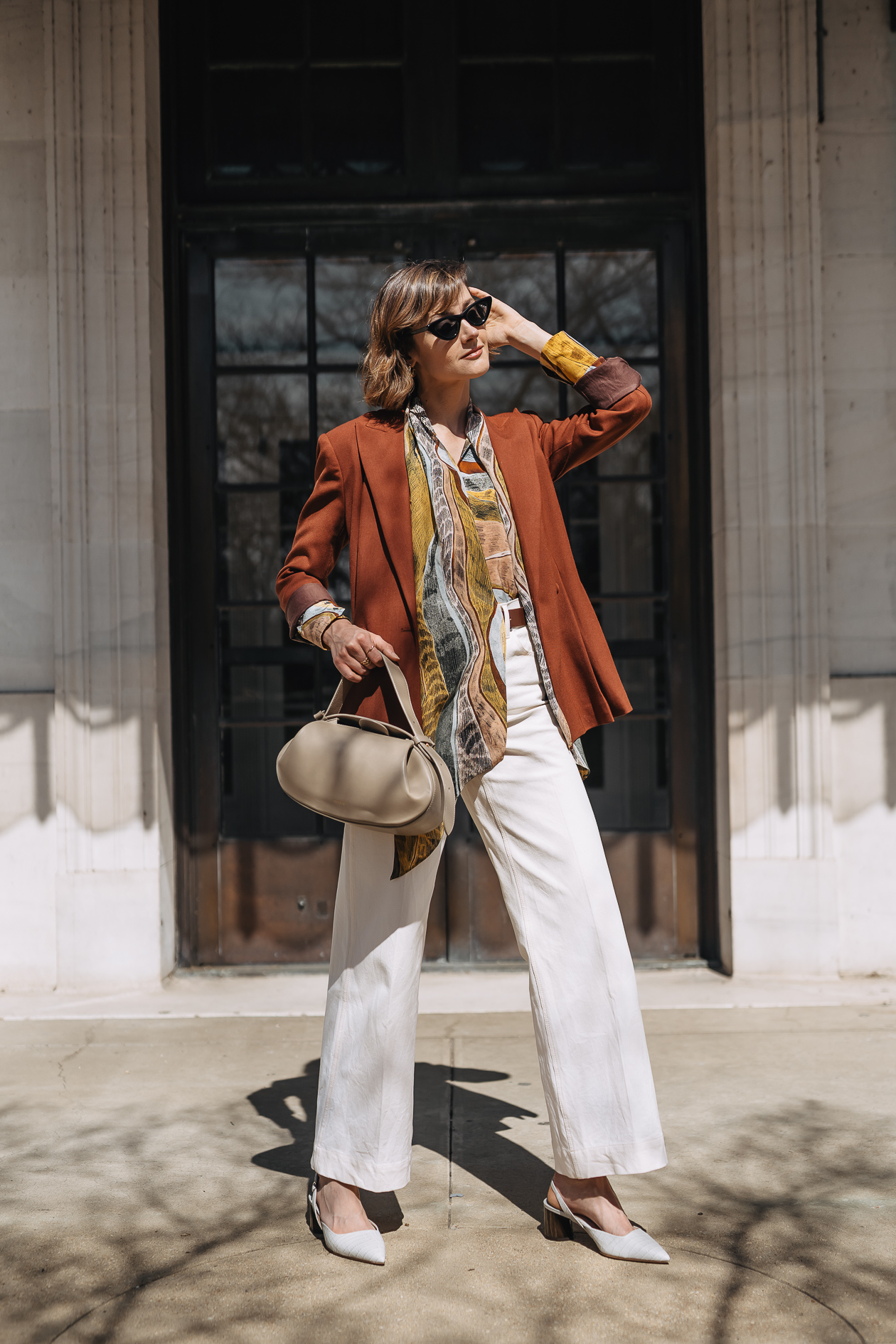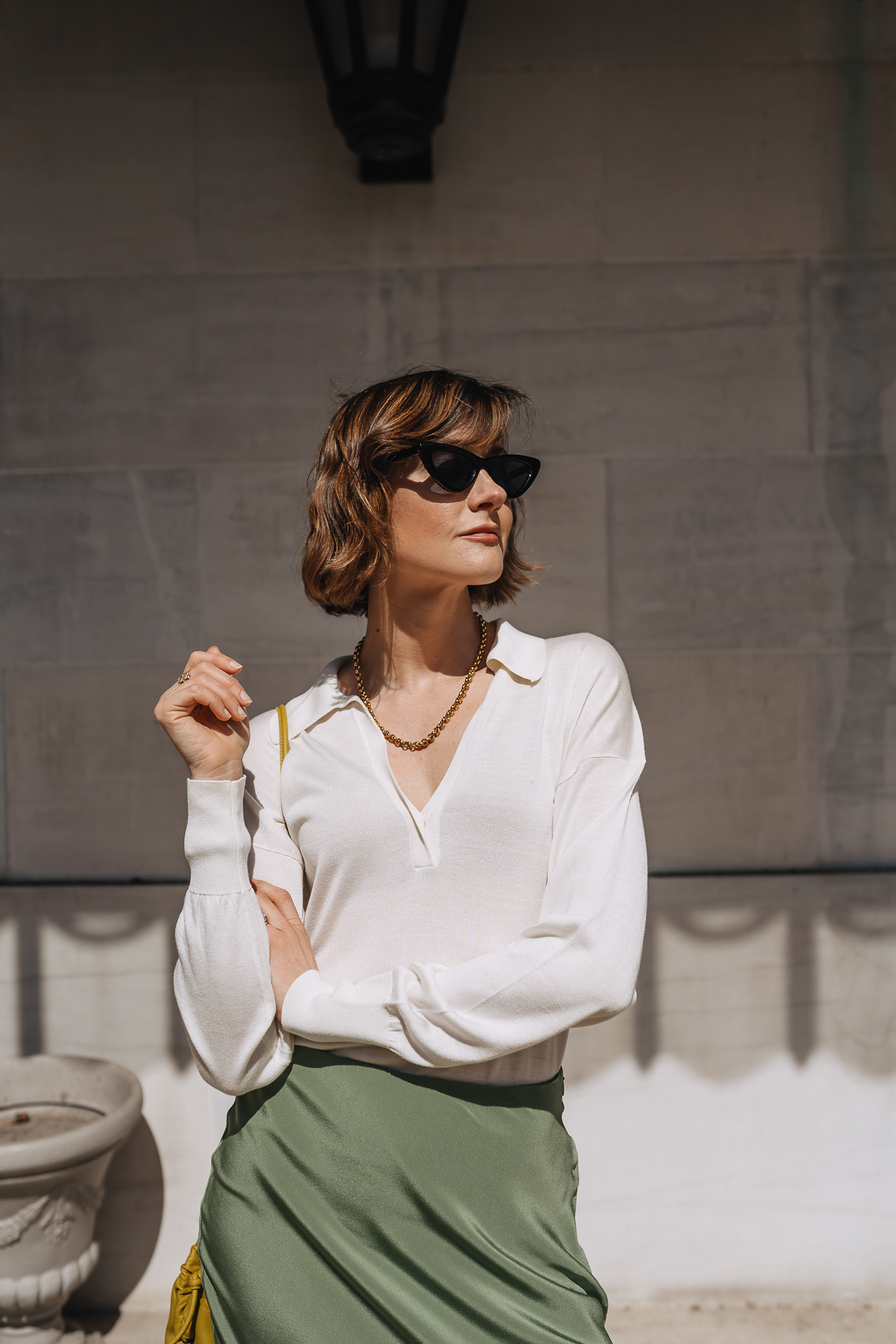 Look 1: Gaia Blazer, Fiona Silk Top, Circle Buckle Belt, Milo Jean, and Irene Slingback
Look 2: Marissa Top and Georgina 1.0 Lounger
Look 3: Leo Pullover and Orchard Skirt
When you've been blogging as long as I have (12+ years!), there are certain milestones you remember — the first magazine feature, hitting that follower goal you never thought you'd reach, getting a shoutout from an icon you admire, but for me, curating a capsule collection for a brand I love is a life goal I honestly never dreamed of. This spring, M.M. LaFleur invited me to do just that and I'm beyond excited to share the District of Chic x M.M. LaFleur spring capsule wardrobe!
I've always looked to M.M. LaFleur for quality pieces that go with everything, last forever, and are always appropriate. They're the pieces that play well with the ones you already have in your closet (you've probably seen quite a few of them featured here over the past few years!). But I feel very confident saying their 2021 spring collection is their best one yet! Desert-inspired prints, washable silk skirts, and Japanese terry trousers cut to lounge in or wear out – the title of the collection is "Mentally I'm Here" and it evokes the dreamy vacation vibes we're all just dying to take right now. Their designer, Miyako Nakamura (former head designer at Zac Posen), put a lot of thought into how we live our lives now. The pieces from this collection are designed to be comfortable, a bit more casual, but easy to dress up for a Zoom call if need be. 
When I was selecting items for my capsule wardrobe, my goal was to pick pieces that, if you owned two or more, you could create a myriad of outfit combinations.  There's a washable (!!) silk skirt, a silk jersey polo, statement tops, a classic suit, white jeans, and even a sweat set that can all be mixed and matched. M.M.LaFleur adds a lot of thoughtful details to their pieces, too. The Milo jeans have hidden snaps that allow you to adjust the hem length – something I regularly take advantage of when I'm wearing flats vs. heels. The Gaia blazer has pockets. The Curie pant has discreet zippers, which give you an instant side slit for wearing over ankle boots. Features like these make their clothing much more versatile than any other brand in my closet.  
Check out the IG Live I hosted yesterday to get a full run-down of all of the pieces and how I style them. You can also find all of the pieces sorted by outfit on M.M.LaFleur site. Get 15% off 2 or more items from the District of Chic bundle with code DISTRICTOFMM from now until 4/10!
If you're in the DC area, you can shop my capsule wardrobe in person at the DC Showroom. It's a beautiful space and they're taking extensive COVID precautions to keep you safe while you shop. I highly recommend their virtual styling appointments, too! I had one this past fall and the stylist did a wonderful job of recommending items based on my personal style and fit.
Many thanks to M.M. LaFleur for partnering on this dream collaboration!