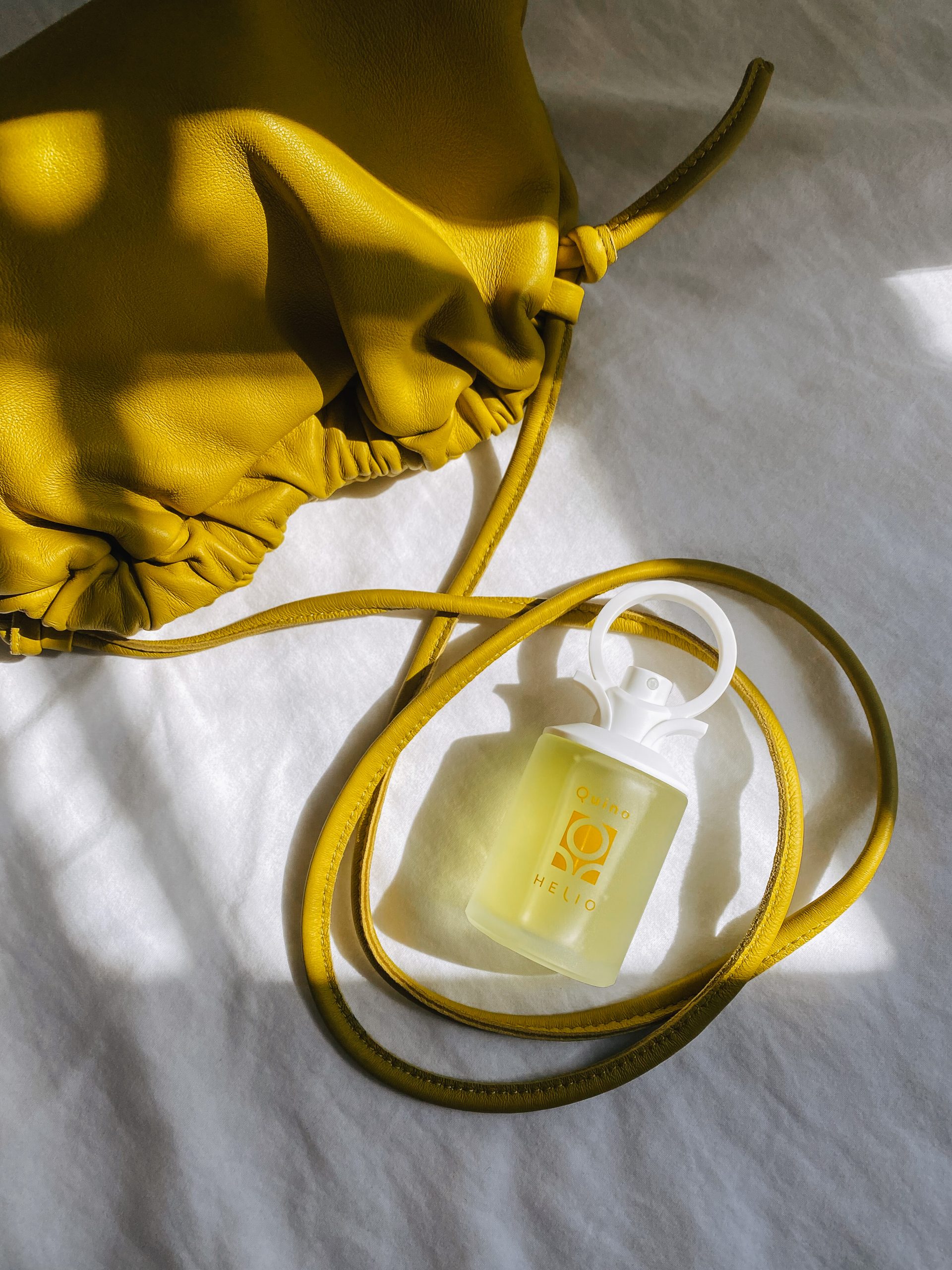 Helioscents Quino clean fragrance and Mansur Gavriel mini bag
I'll be honest, as someone with sensitive skin, I've always considered "fragrance" to be somewhat of a bad word when it came to my skincare products. But with perfumes, I'm a little embarrassed to say I was all to happy to turn a blind eye to whatever mystery (and potentially harmful) ingredients they might contain. Maybe it's because I never knew such a thing as clean fragrances existed. So when Helio Scents reached out about reviewing their clean line of fragrances, I was thrilled a gaping hole in the clean beauty market might finally be filled.
Helio Scents' fragrances are not your typical overpowering, "strong enough to fill a room" perfumes. These scents were designed to be subtle and personal. And they're unisex, too! They sent me their Sniffing Set, which includes vials of each of their 6 scents, before choosing my favorite for a full-size bottle. I really wish more fragrance companies offered this service. One of the things I learned was how each scent changes with your body chemistry throughout the day. Ultimately I decided on Quino, which, with notes of nootka tree, lemon, mandarin, and neroli, is like a little Mediterranean summer wafting across the veranda (can you tell I'm ready to travel?).
Tl;dr: I'm SUCH a fan of this product and it's comforting to know I'm only spraying natural ingredients on my body when I use it. If you're curious, I highly recommend trying the Sniffing Set – each of the scents are so unique and you get a $20 credit towards a full-size bottle when you order!