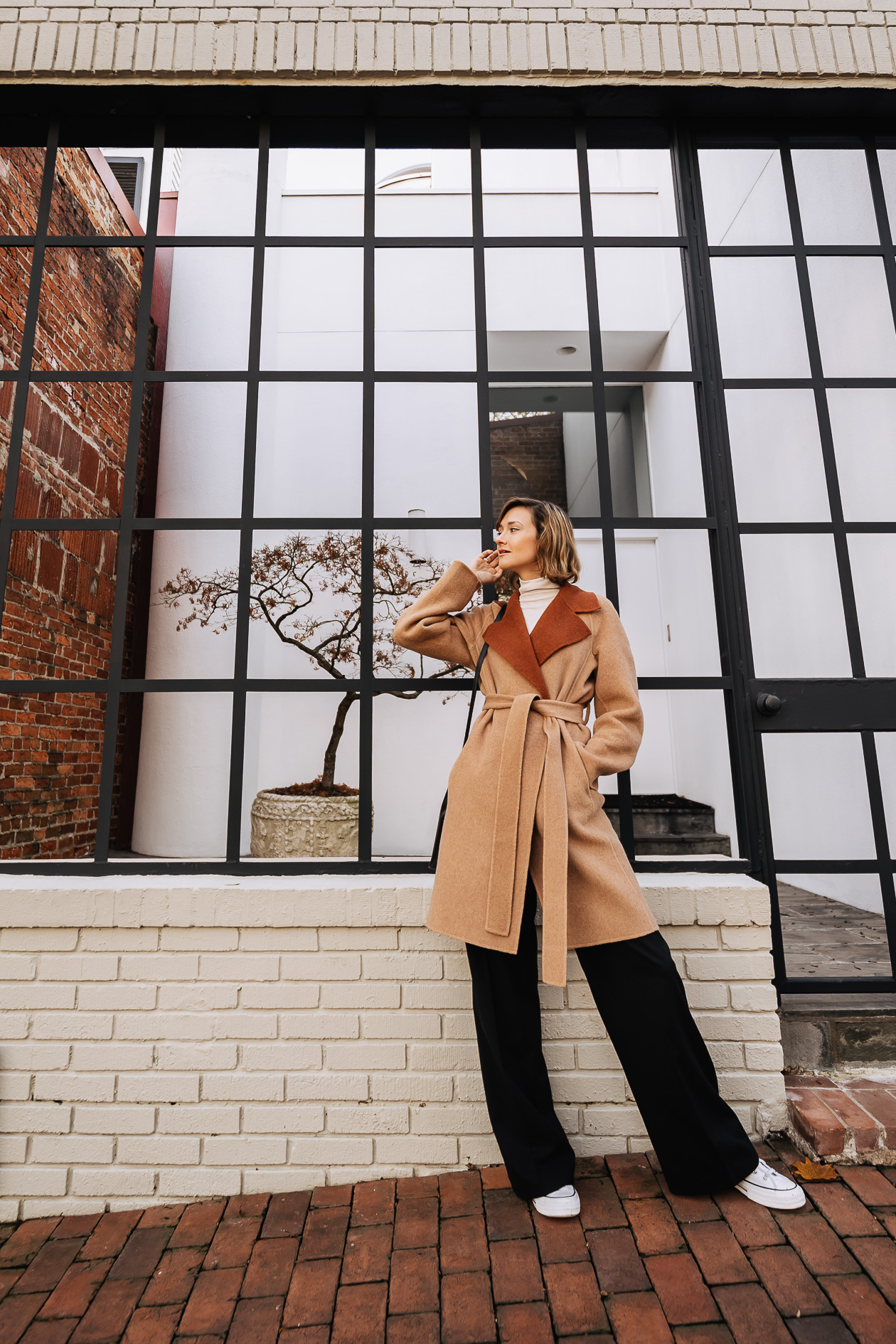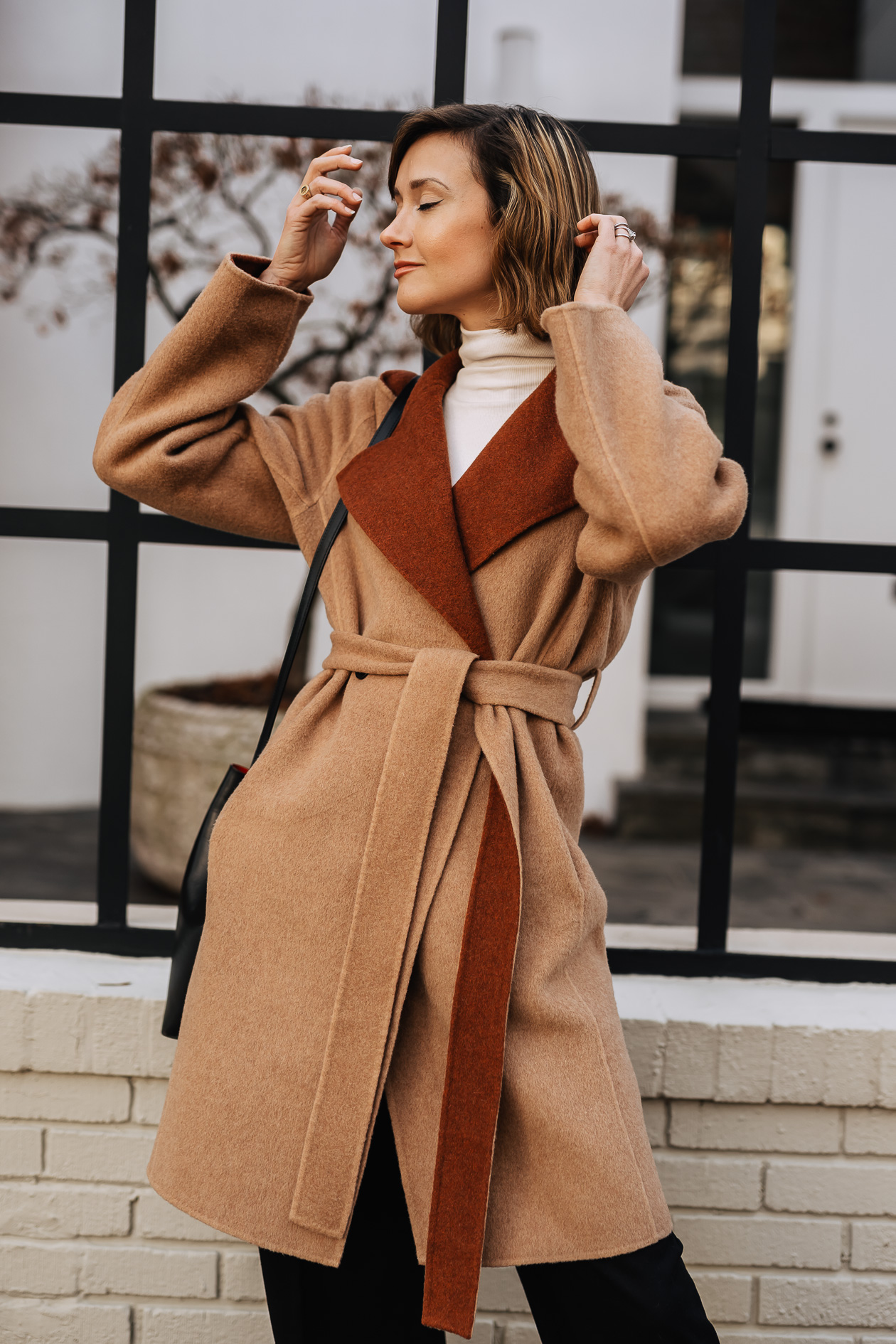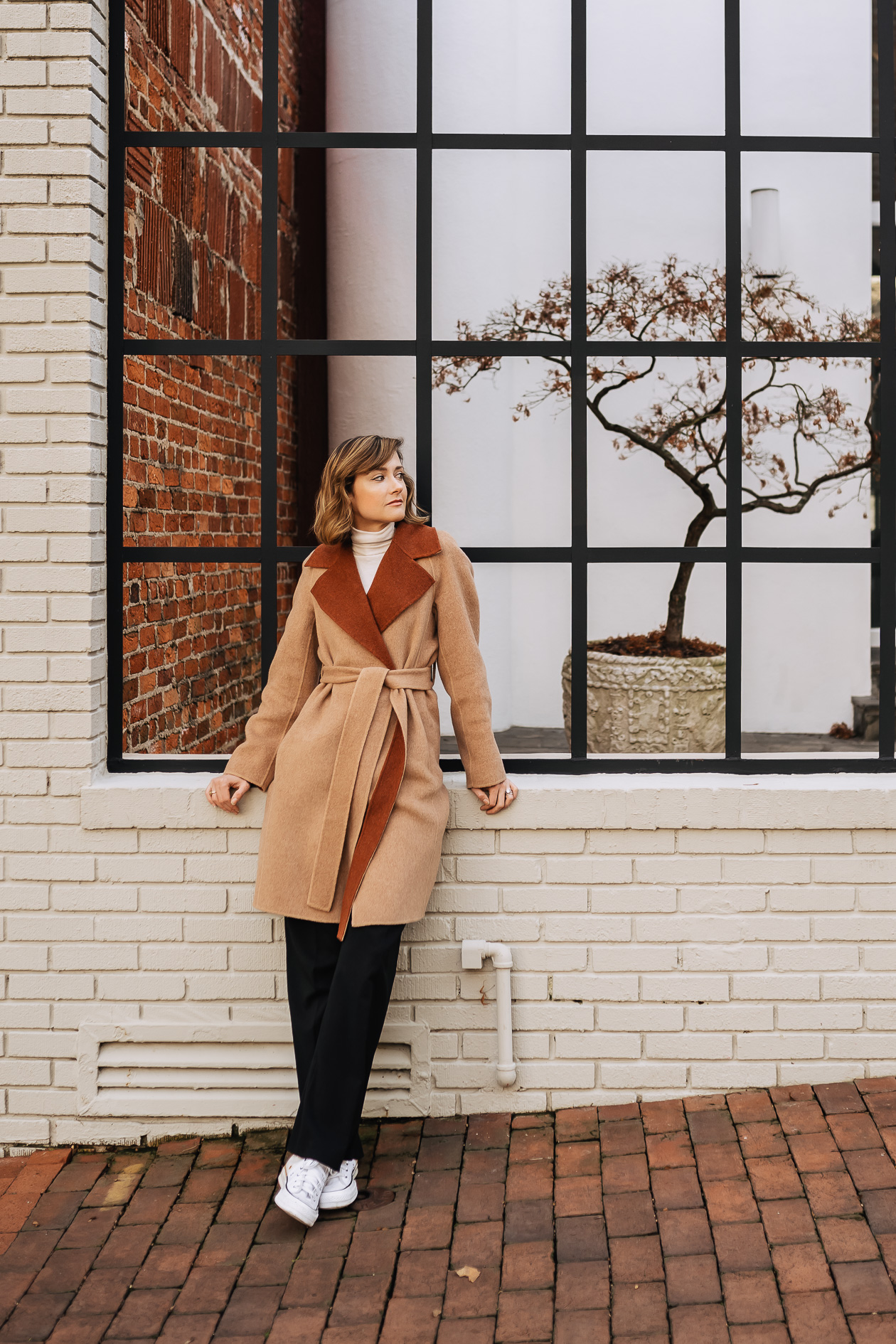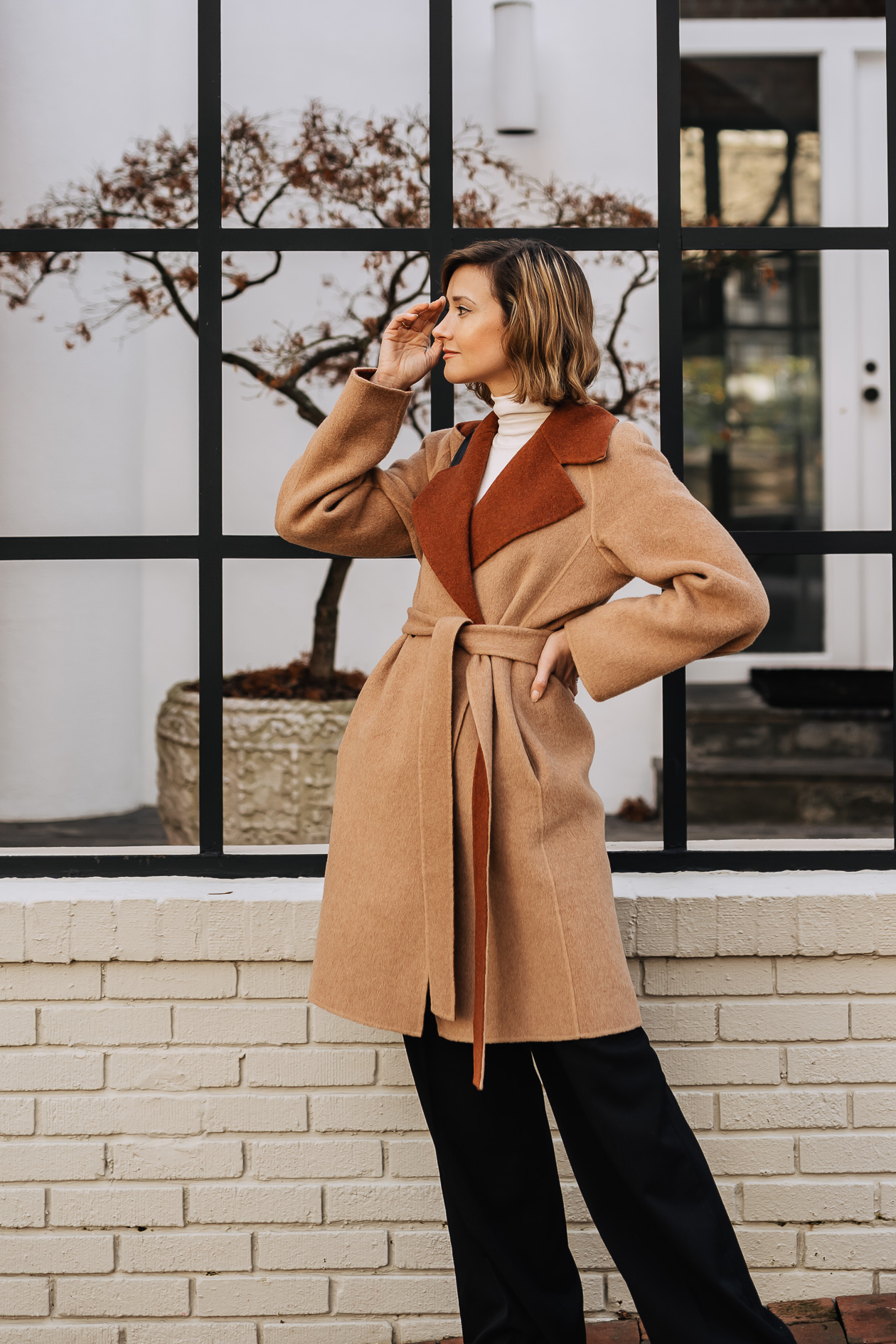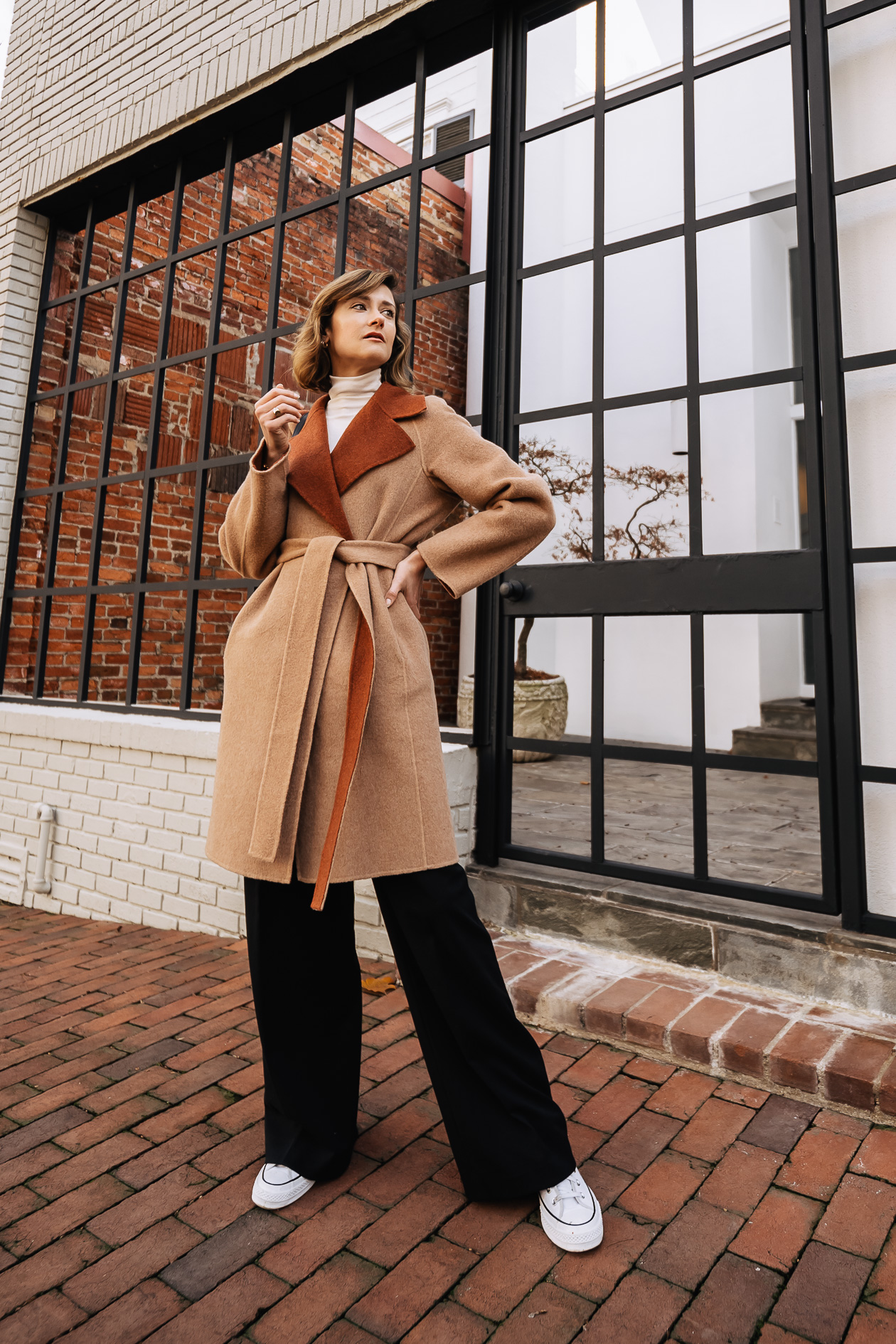 wearing M.M. LaFleur turtleneck, M.M. LaFleur coat, H&M pants, Converse sneakers (on sale!), and Mansur Gavriel bag
Oh the wrap coat! I started looking for one over a year ago and quickly discovered it's a trickier search than I anticipated. Finding a flattering silhouette is a challenge. All the options I tried were either too bulky or wrinkled too easily. But when I spotted this two tone option in M.M. LaFleur's F/W preview a couple months ago, it was love at first sight. Now that it's cooled off in DC, I've basically been living in it. It's impossibly soft and deceivingly warm despite being very lightweight. And did I mention it's reversible? Yup. Two coats for the price of one! All in all, a very thoughtfully-designed coat I plan to keep for years and, honestly, I wouldn't expect anything less from M.M. LaFleur.
Tl;dr: if you're looking for a good wrap coat this winter, don't waste time searching around like I did. Just order this one!