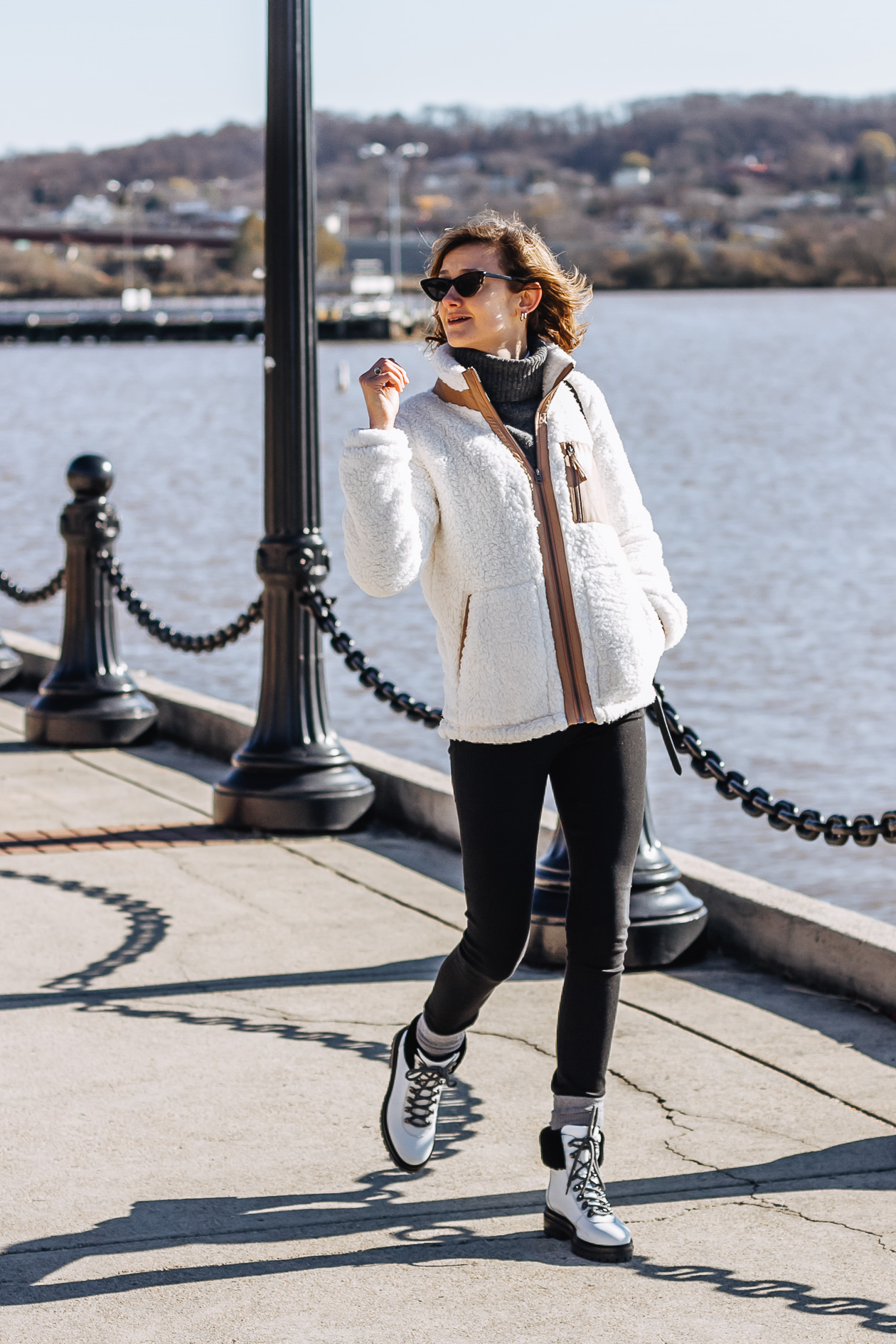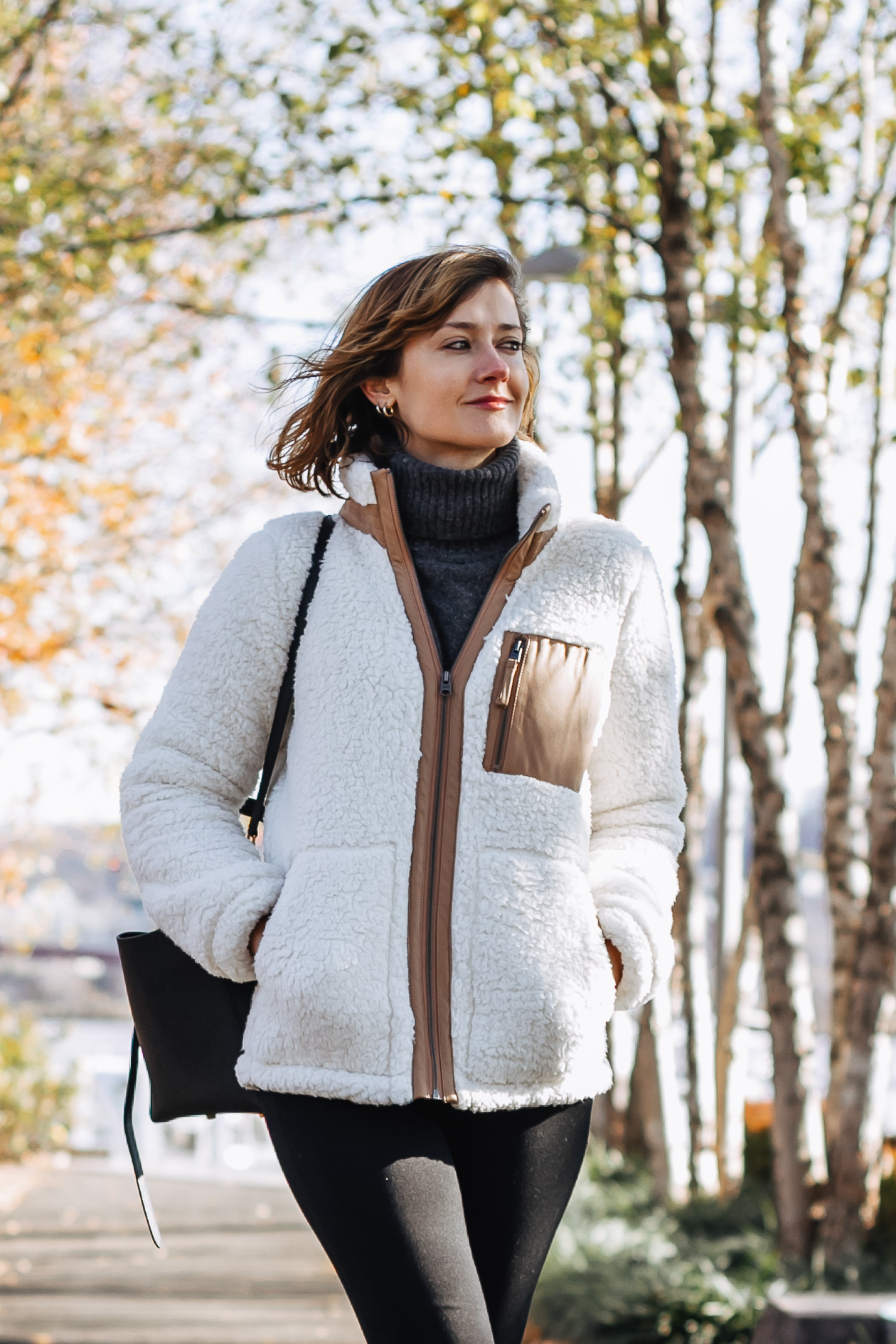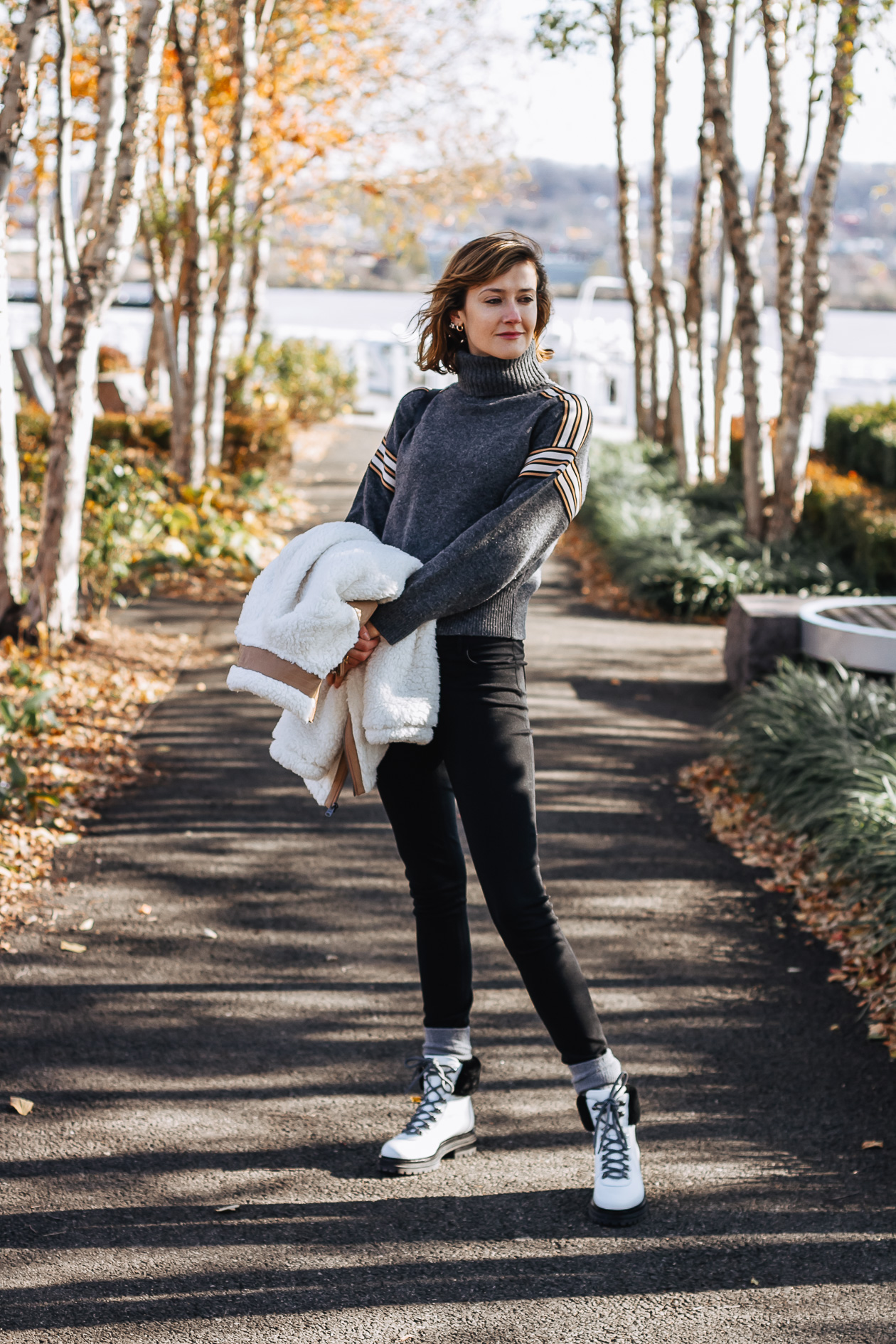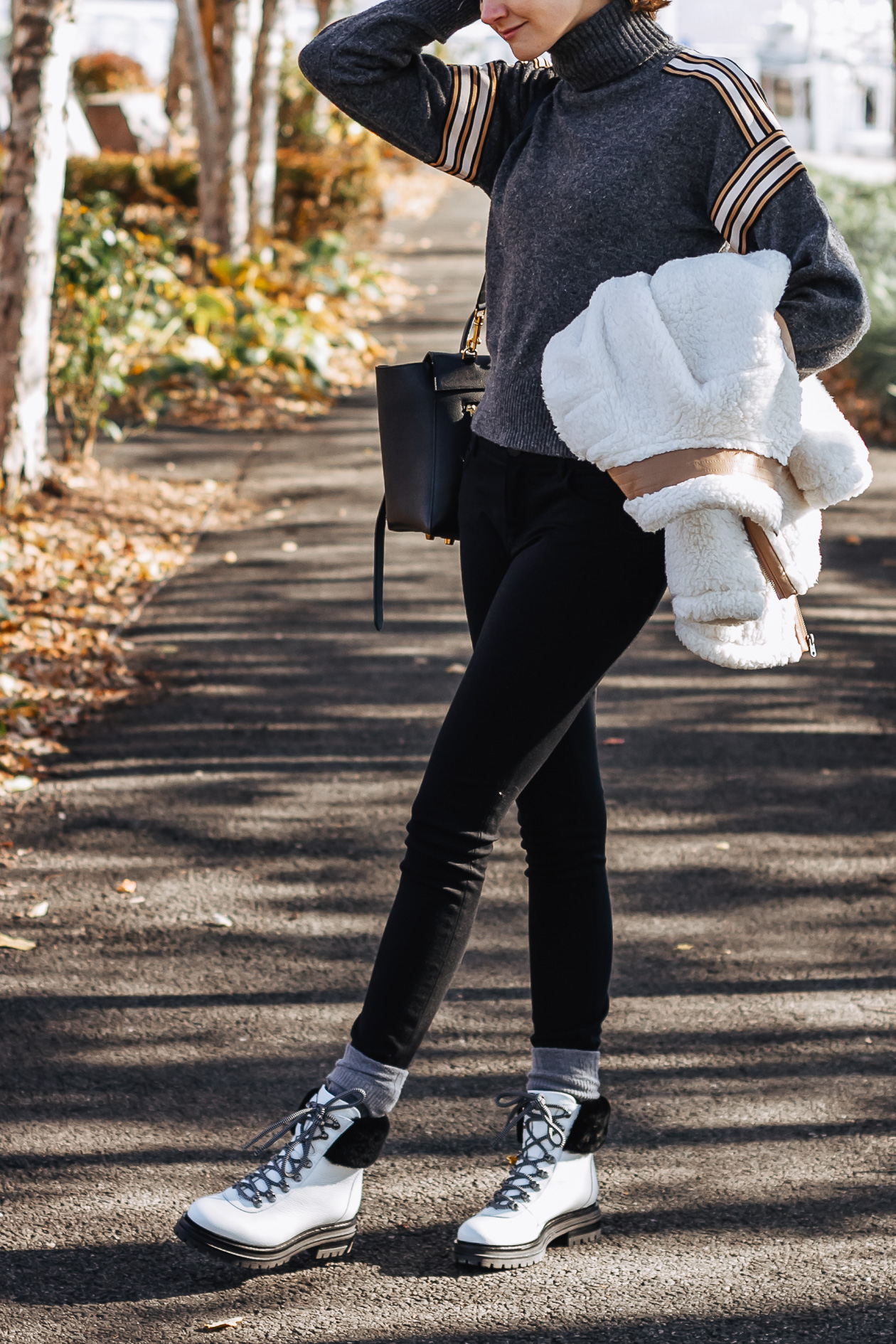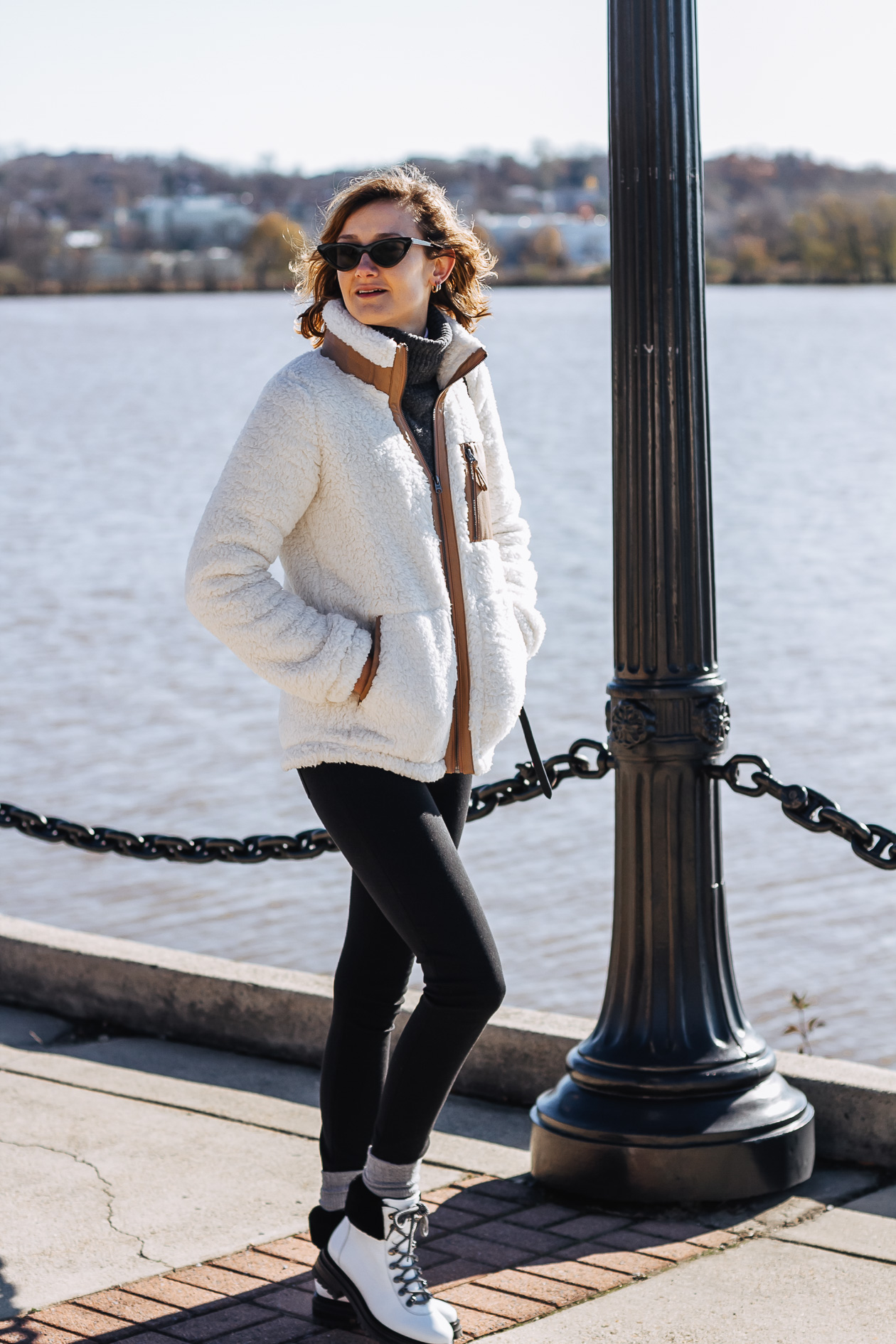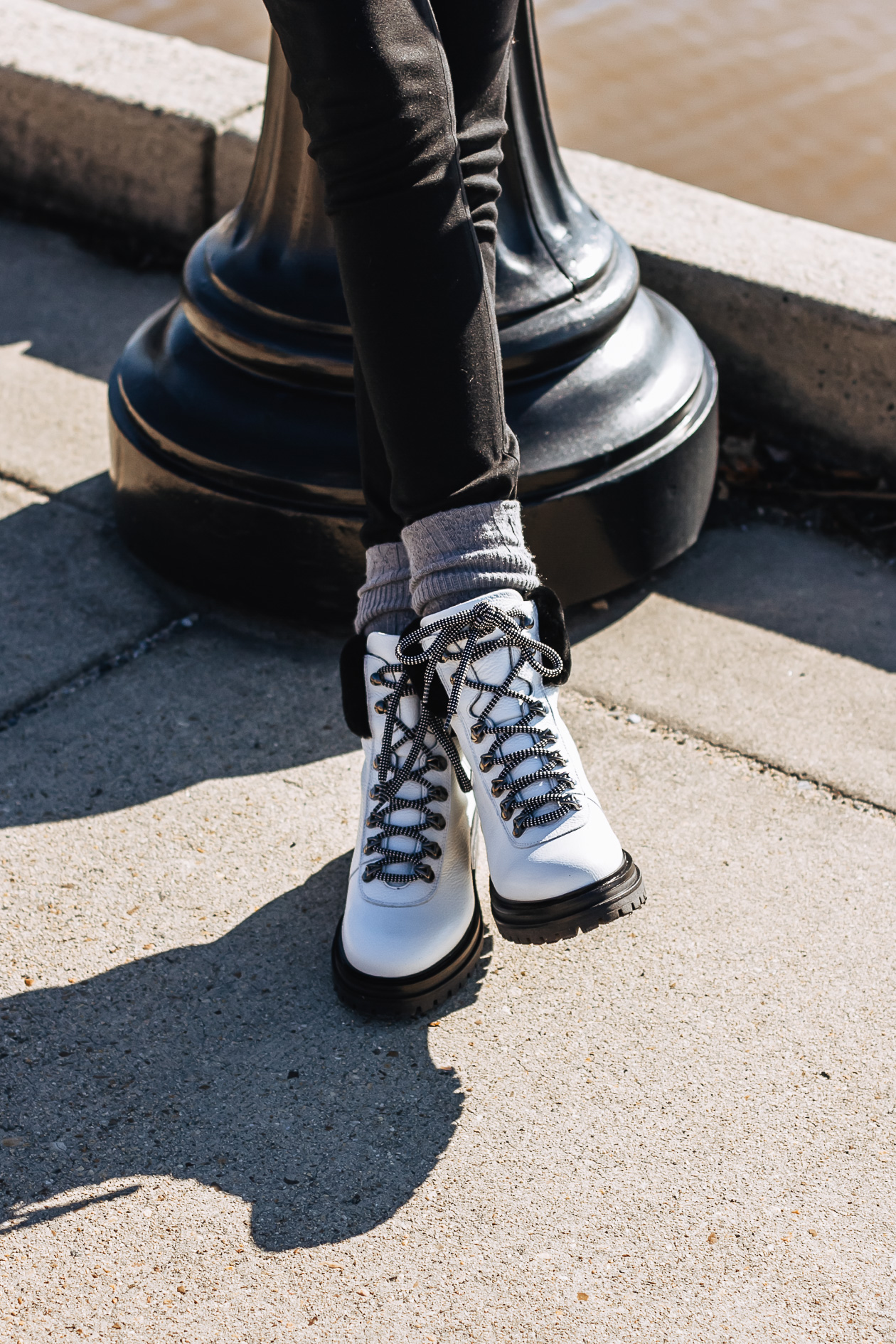 wearing Abercrombie fleece (close match), Sandro sweater, Vince leggings, M. Gemi boots, and Celine bag
Welp, it finally feels like winter around here and I'm going to be honest, I'm starting to a feel stir crazy! What's been keeping us sane since COVID started is planning little day trips on the weekends, even if it's just to a new park or neighborhood. This past weekend we decided to take an afternoon stroll around the Navy Yard. We walked along the river, admired all the cute boats, and my son had a great time scrambling over the rocks and benches that so nicely double as climbing structures for children with lots of pent up energy. It's a great area of DC for social distancing and everyone was very good about wearing masks.
I stopped in one of my favorite shops, Steadfast Supply, to check out the wonderful selection of DC-made gift options. I've been cautious about venturing into stores lately, but I was comforted to see they were taking every precaution: limiting the number of people in the store, providing hand sanitizer in every gift section, and of course enforcing mask wearing. Afterward, we picked up takeout from The Salt Line and enjoyed our delicious seafood at one of the cute bistro tables by the marina.
It was the perfect afternoon escape we all needed. And I foresee lots more outdoor winter adventures in our future, so I've been taking this into account when stocking up my winter wardrobe. M. Gemi was so kind to send me these very chic winter boots that I know will be the cornerstone of many of many cold weather outfits. They were very warm and very comfortable on our chilly afternoon adventure. The Abercrombie fleece is another recent acquisition I'm crazy about. Unfortunately it just sold out, but there are two very similar options here and here. Both the boots and a fleece would make excellent holiday gifts!
P.S. If you're looking for more gift ideas, check out my gift guides for Her, Him, and the Home!