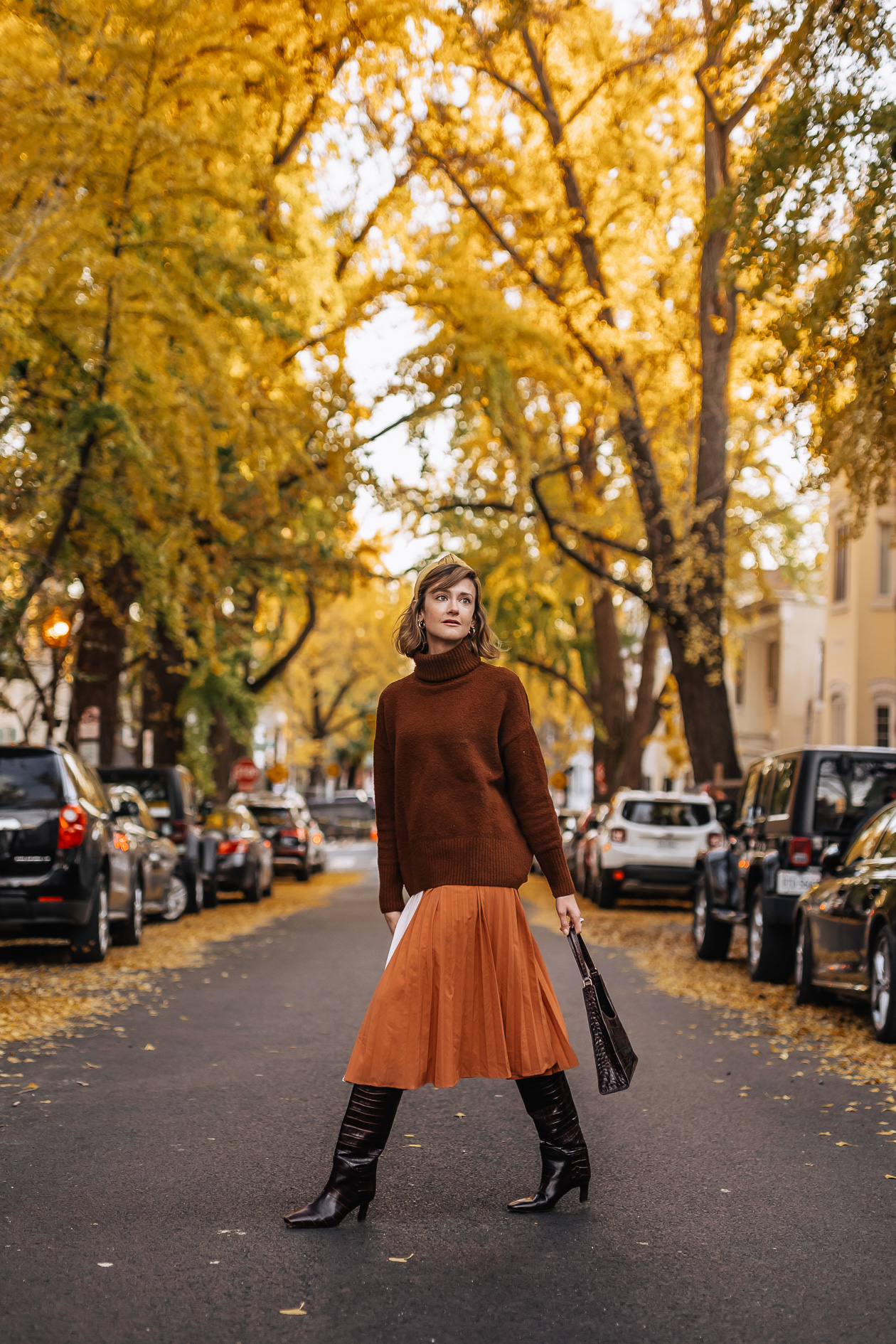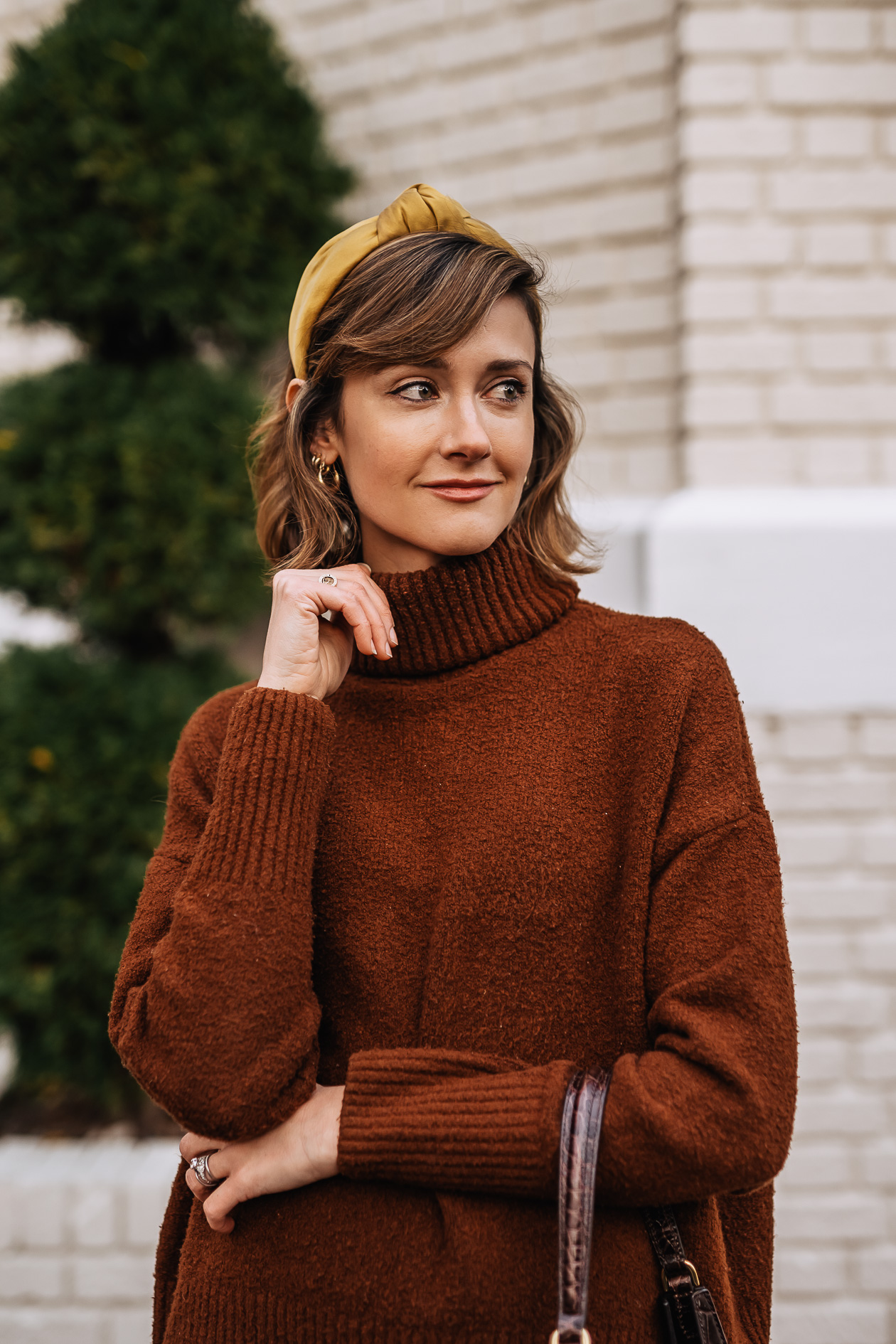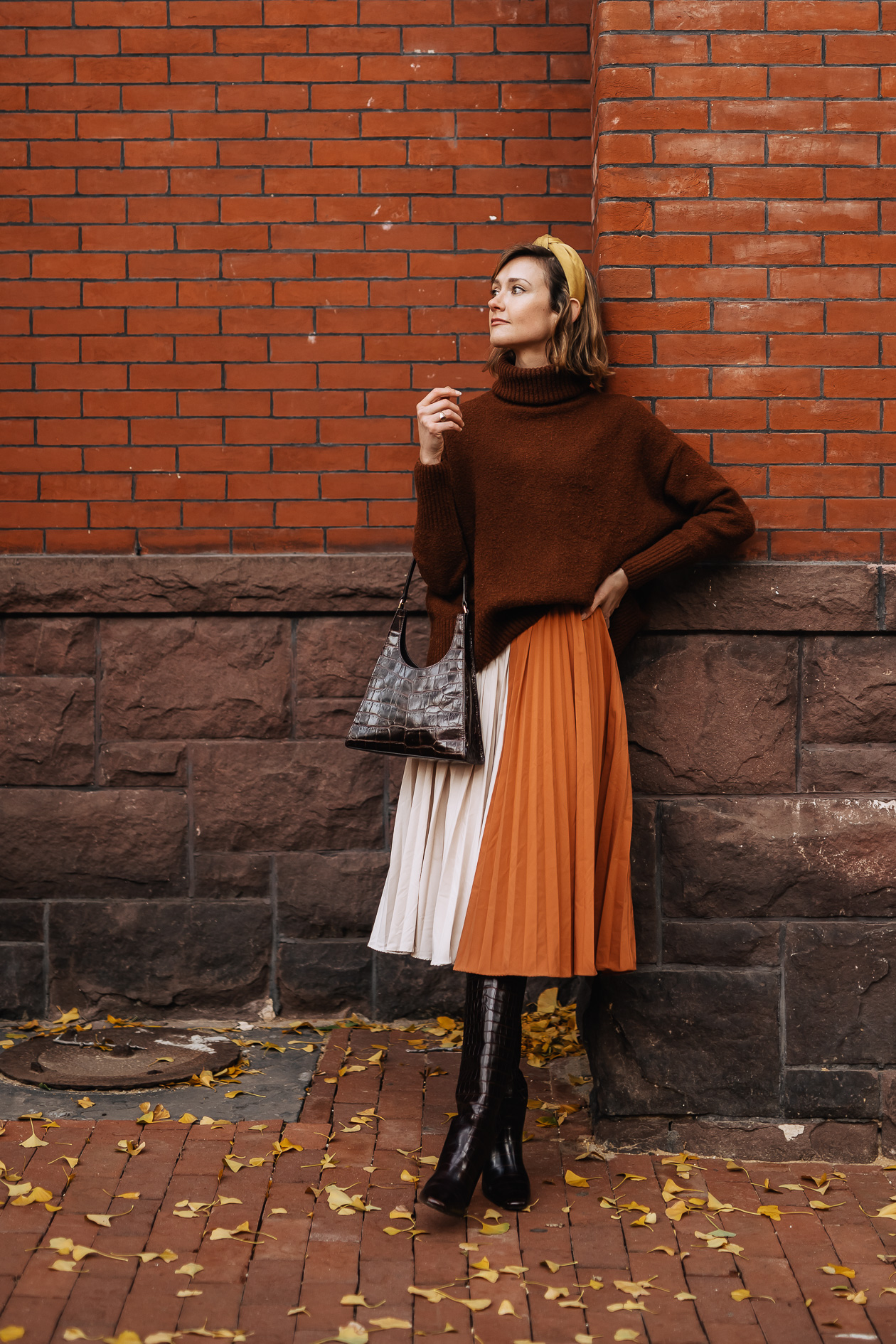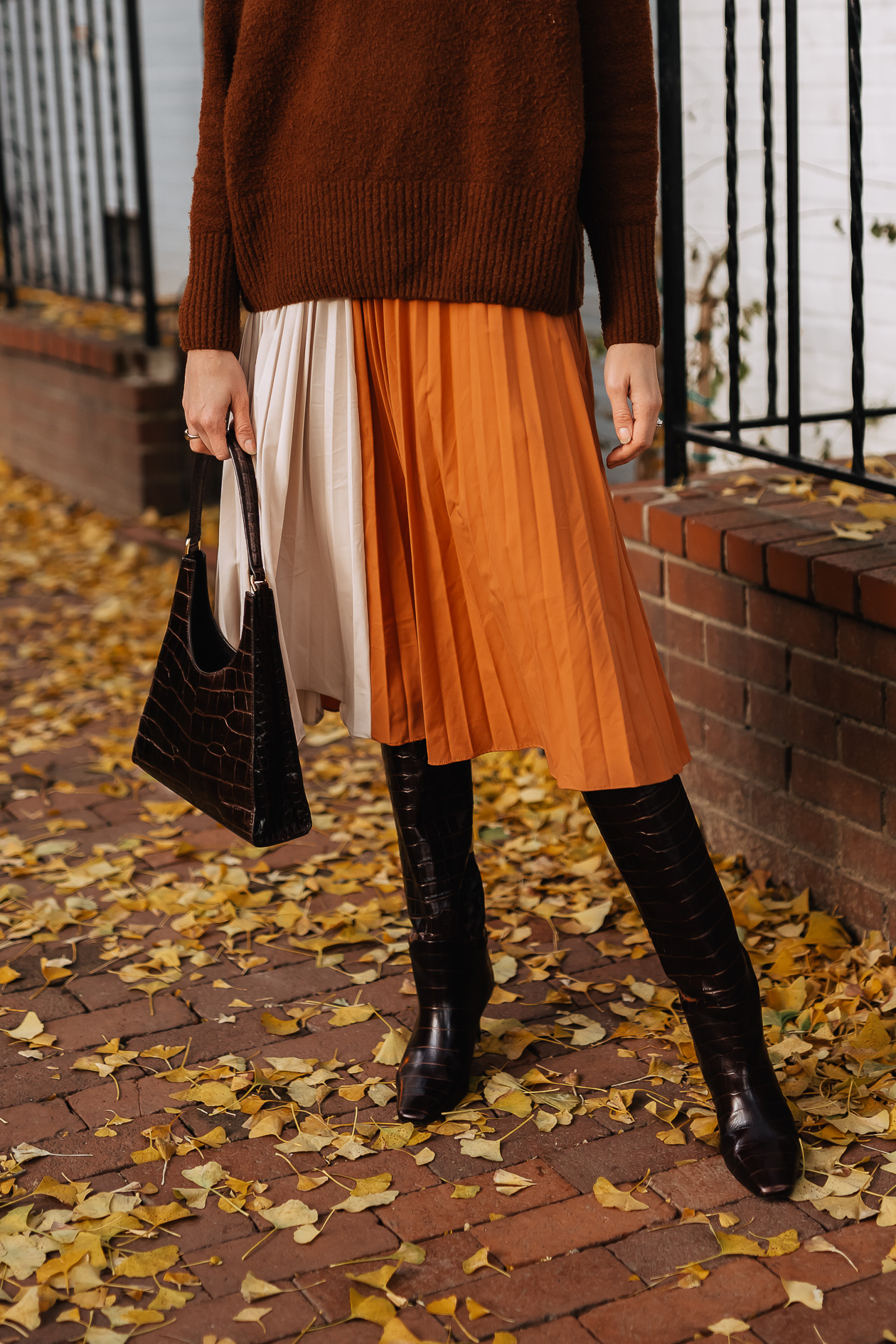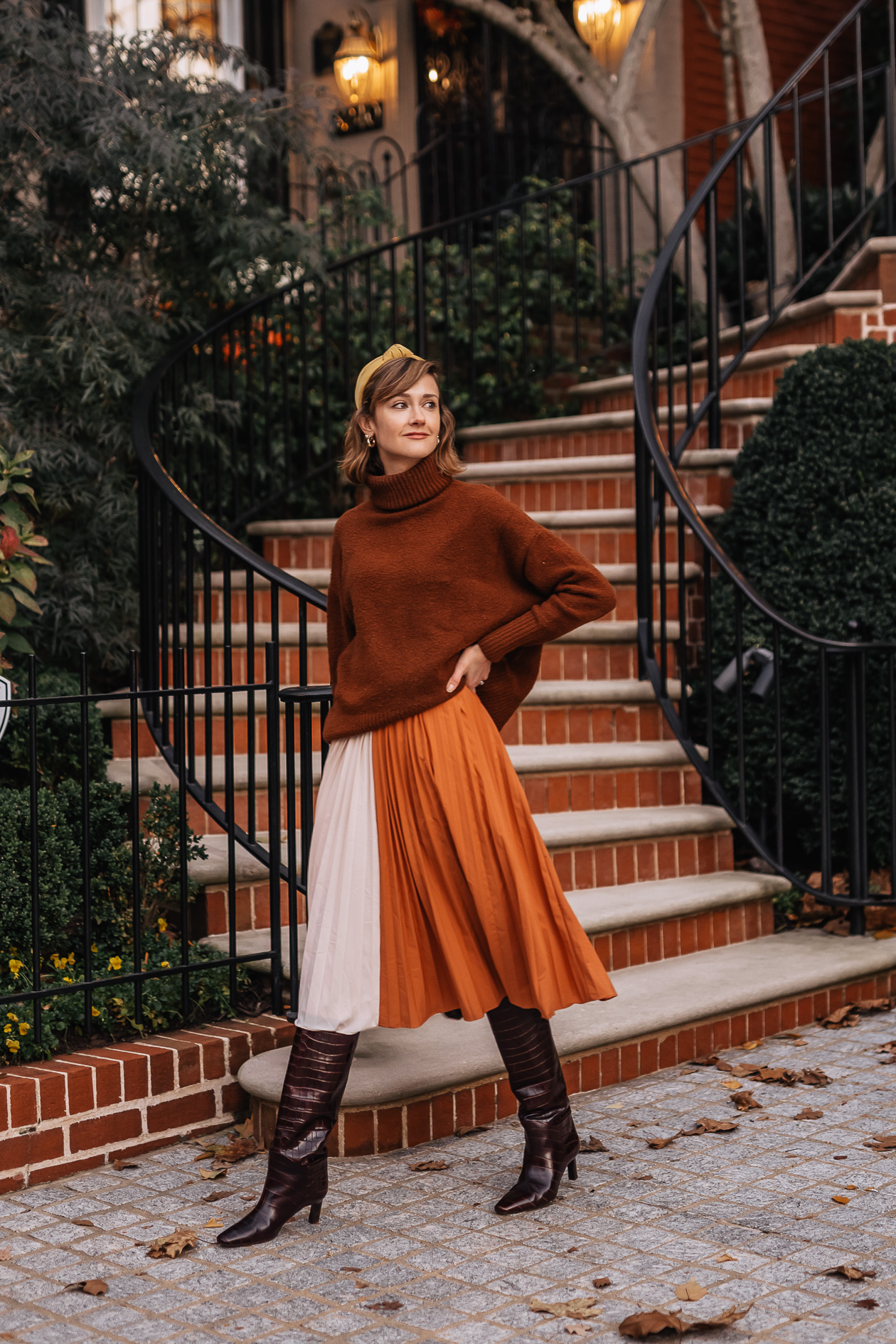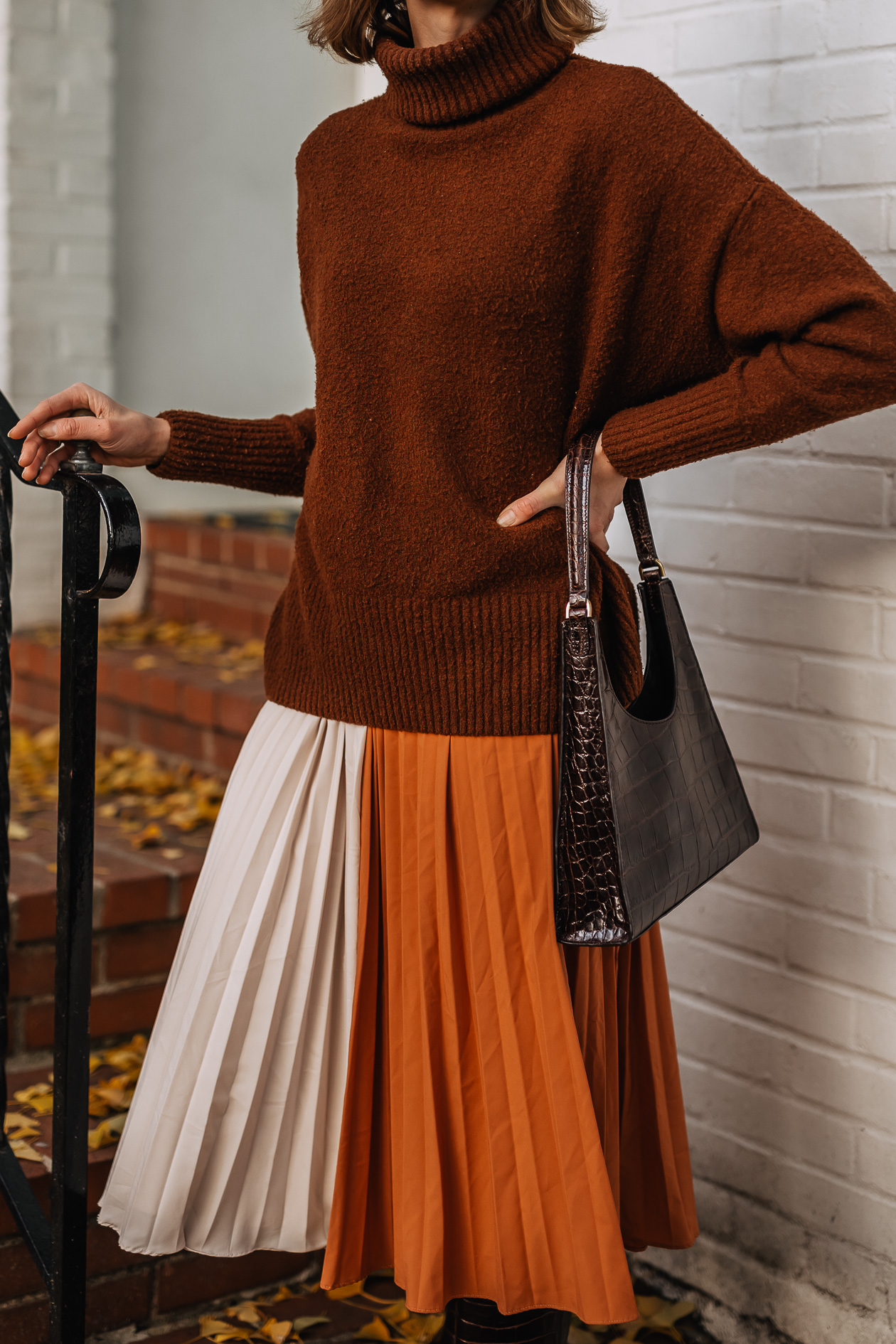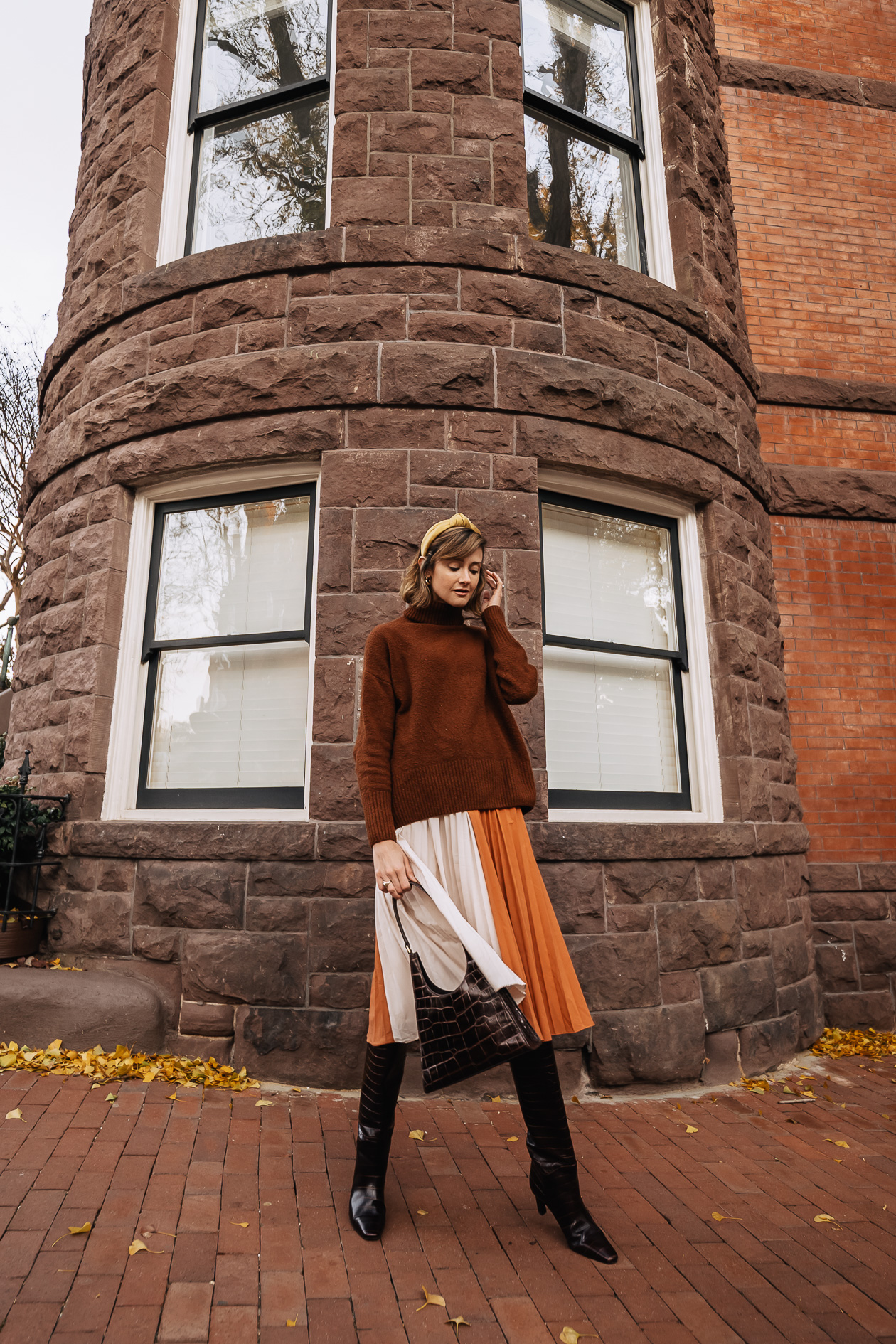 wearing Erica Knicely headband, & Other Stories sweater (old, similar), Tome skirt, Massimo Dutti boots (similar on sale), and Staud bag
For many of us, Thanksgiving will look very different this year. However you enjoy it, I hope you're able to stay safe and healthy. You might even find it more relaxing not having to travel or cook! I'm lucky that my parents live nearby, so we'll be able to enjoy it together, but we're still taking precautions. Since we don't live in the same household, we'll be dining outdoors at socially distanced tables and ordering food from our good friends at Susan Gage Caterers. I'll miss seeing my extended family, but we're all taking solace in the fact that everyone will be staying healthy so we can make up for it next year.
Dressing for the occasion will be a change from the usual, too. As the weather could be chilly, I've been thinking of outfit ideas that include warm layers. When I stumbled upon this chunky turtleneck sweater in my closet, I immediately thought pairing it with a pretty midi skirt and boots would be just the ticket! I found this chic two-tone Tome skirt on Rent the Runway and the colors were perfect for fall. I added some glossy croc accessories and a gorgeous Erica Knicely headband and now I've got a look that's Thanksgiving-appropriate, but still warm and practical. It's an easy outfit formula I intend to use heading into winter, too!
What do you have planned for Thanksgiving? Will you be dressing up or staying low-key?