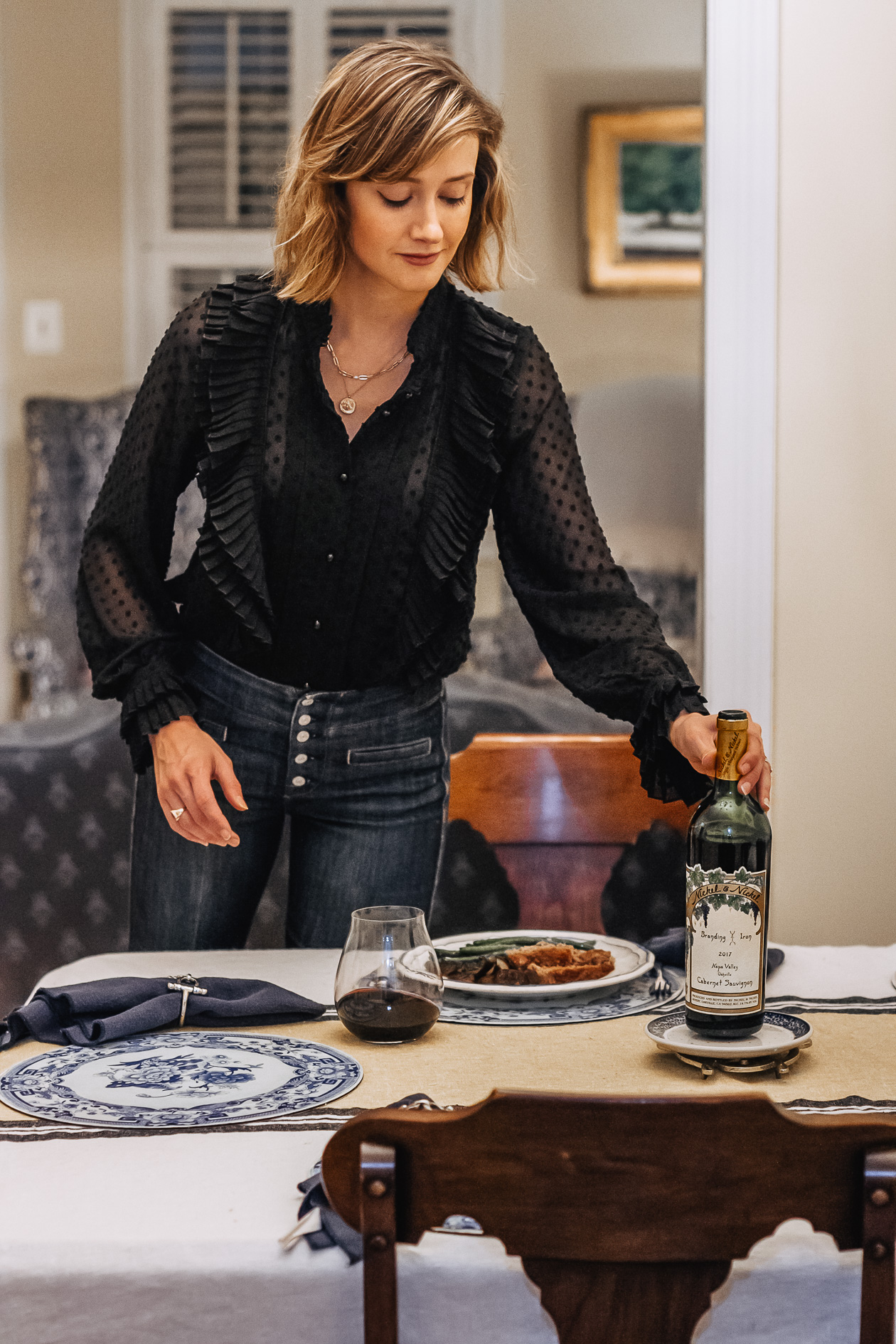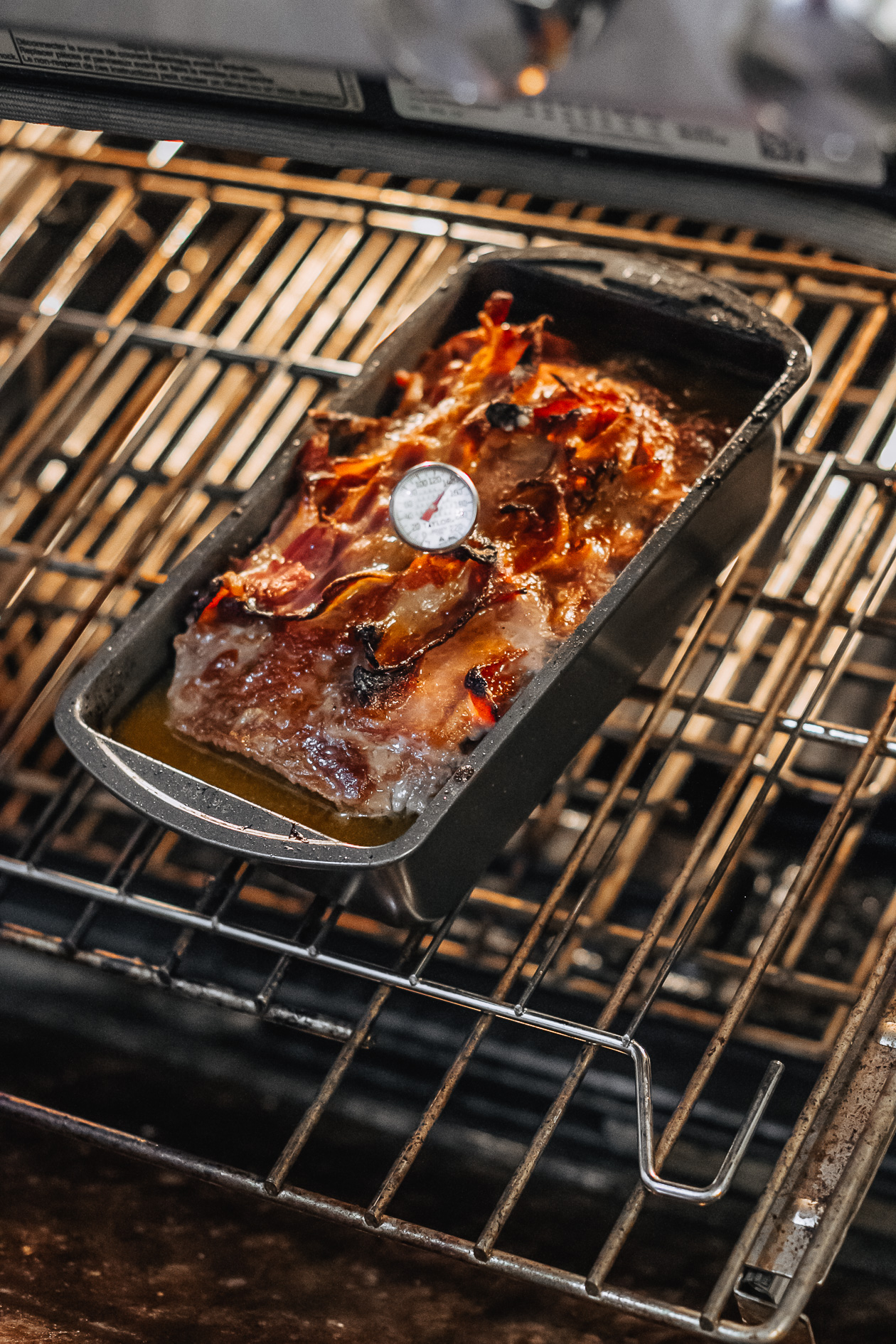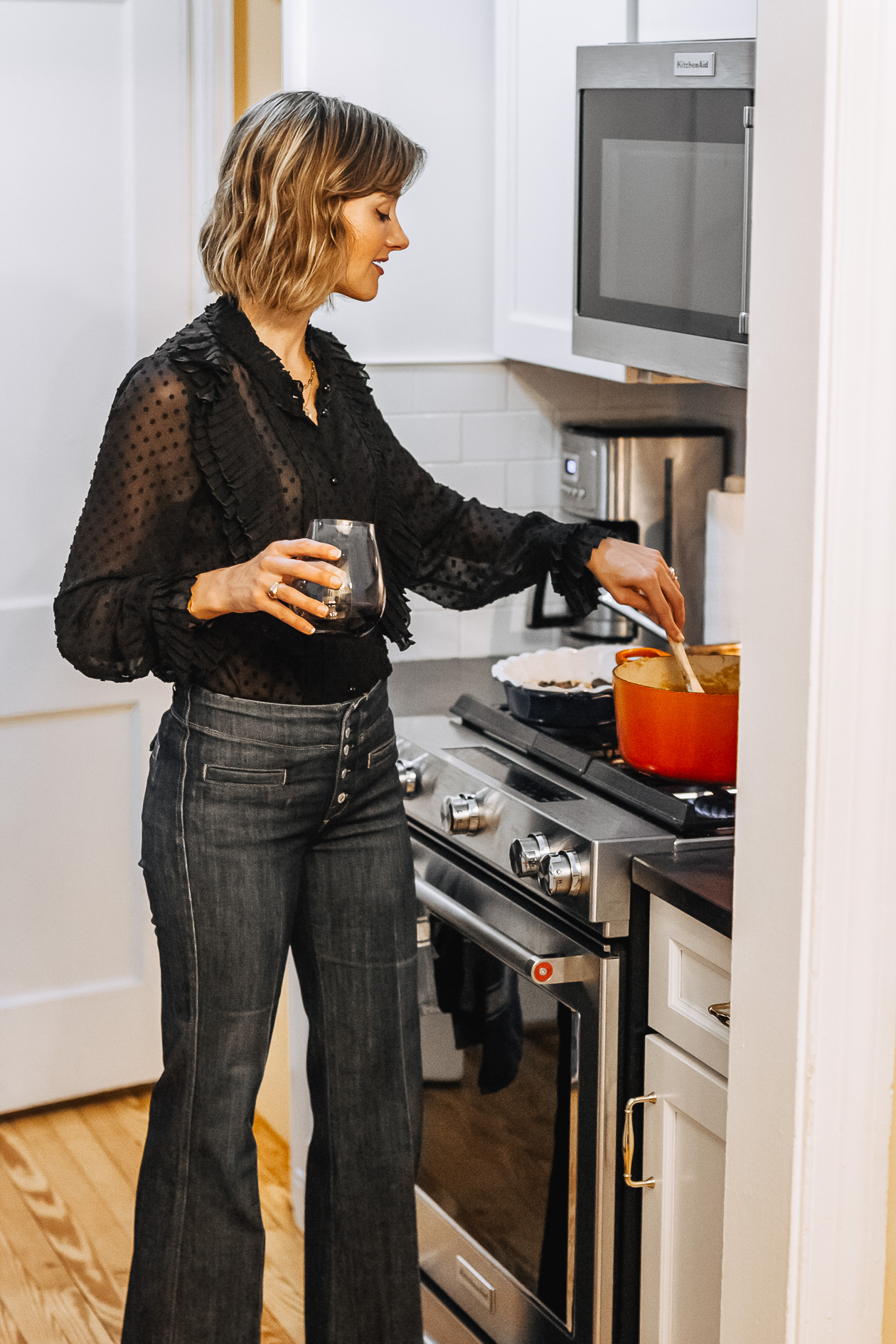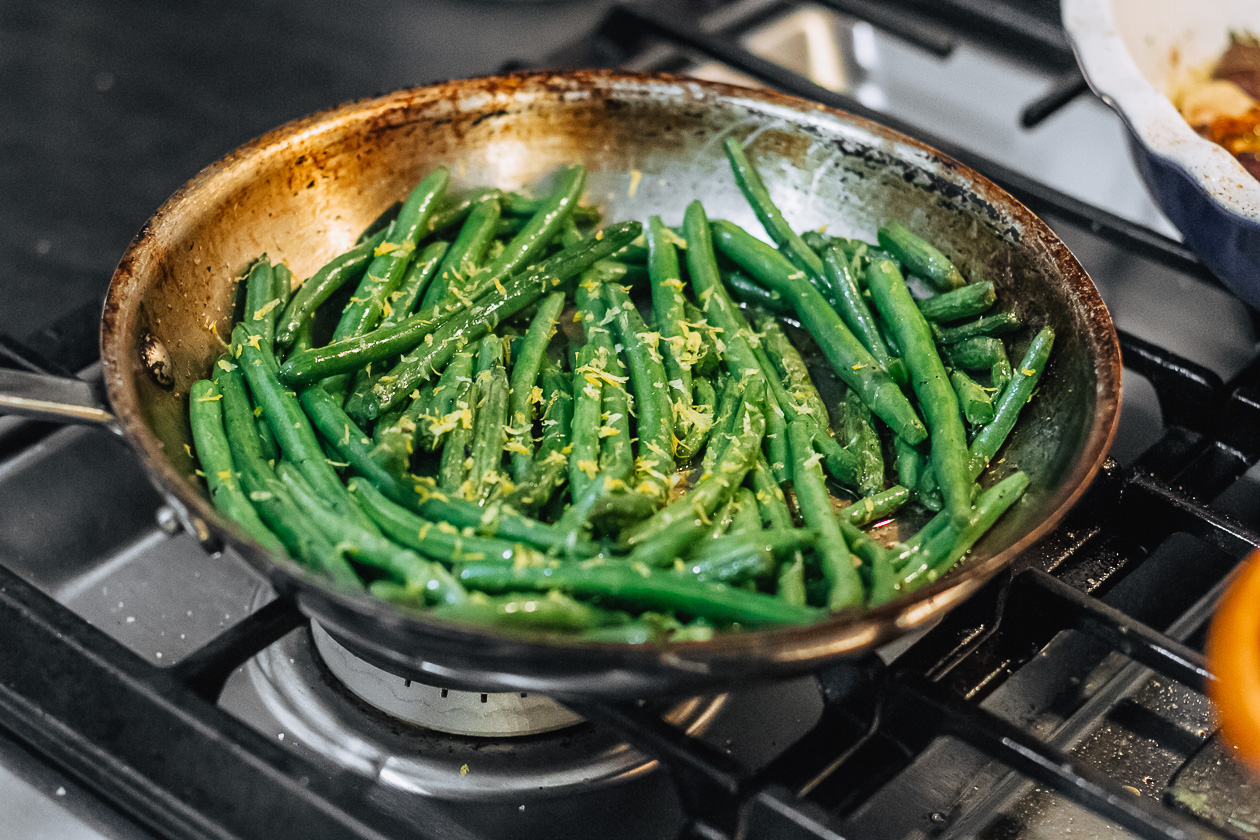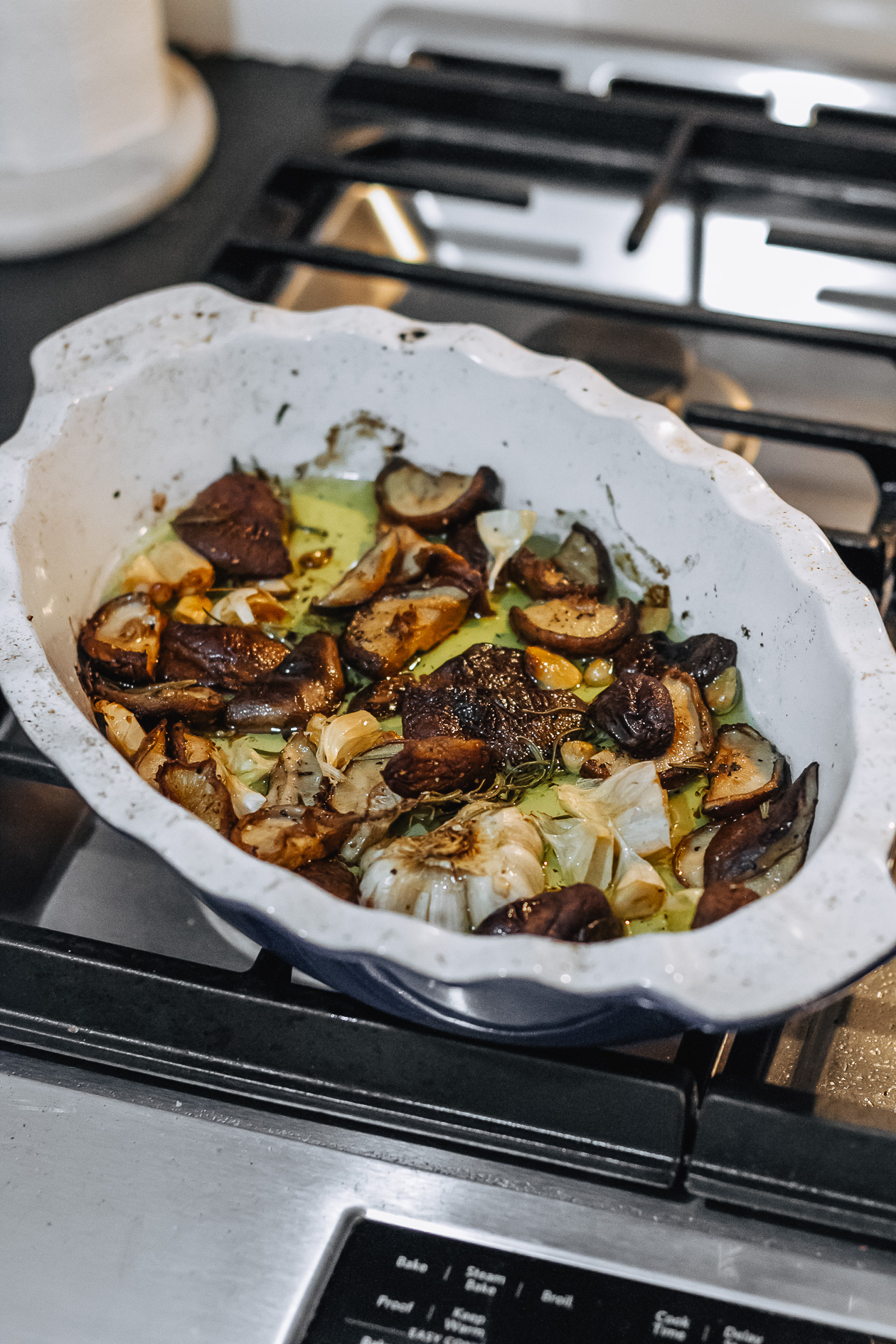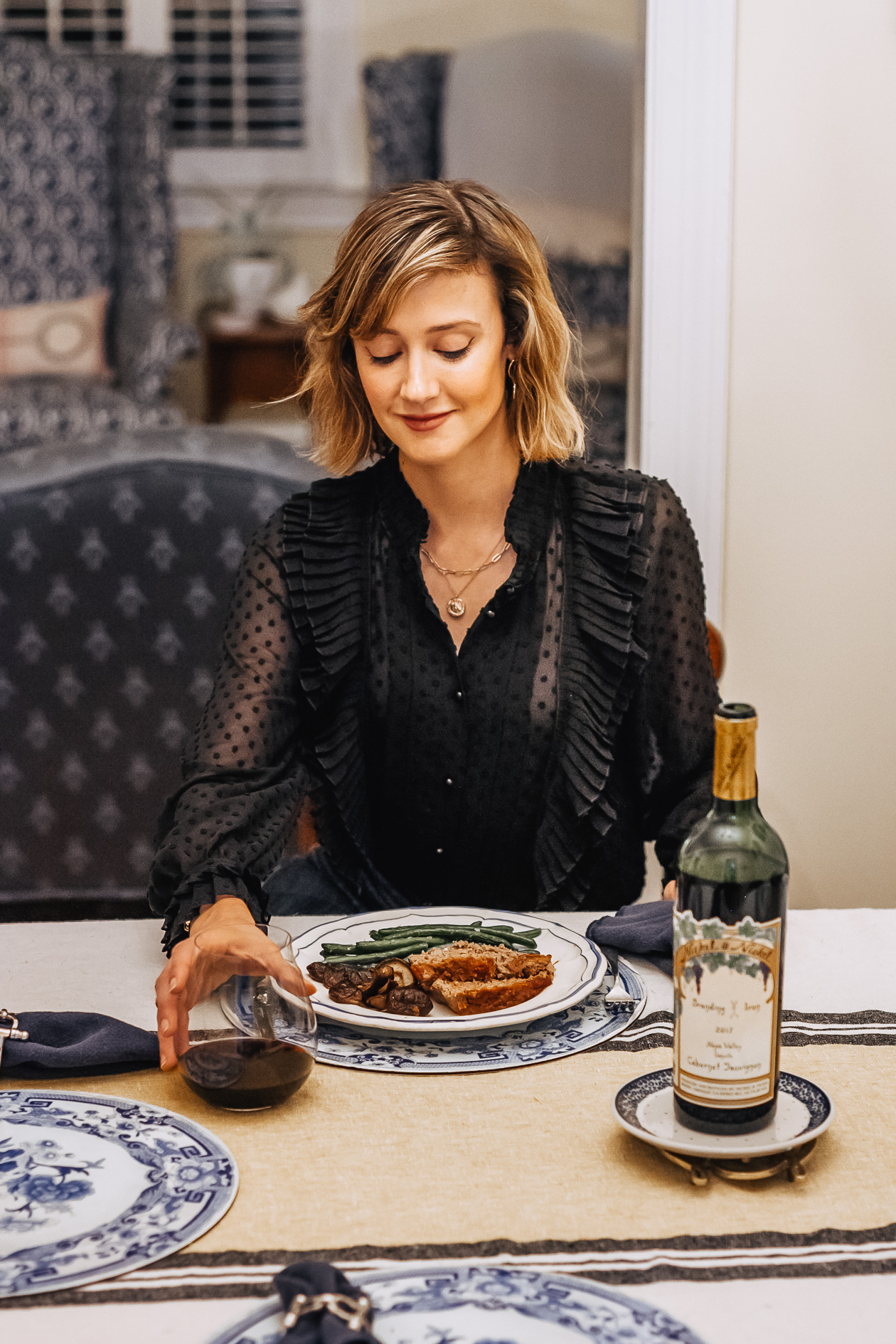 wearing Sezane blouse (also love this one!), She's Unique and & Other Stories necklaces, 7 For All Mankind jeans (old, similar)
With the weather getting colder and the days getting shorter, my husband and I have been craving rich, hearty meals. So for our recent Far Niente Hosted at Home cabarnet-themed virtual wine tasting, we decided to make the ultimate cold weather comfort food: meatloaf. I know, you're probably thinking, "meatloaf? For a wine tasting? Is she for real?" But hear me out! Lately, we've found that pairing something rustic and unfussy with really excellent wine elevates the meal and makes it more special. Nickel & Nickel's Branding Iron Cabarnet nailed it in this regard. Delicious to drink on it's own, this wine has a beautiful balance of bright red fruit and spice that pairs wonderfully with a throwback classic like meatloaf. 
And let me put a caveat here that this isn't just any ordinary meatloaf. This is Bon Appetit's ultimate meatloaf. With the perfect percentage of beef fat and layered with bacon, this delicious loaf melts in your mouth and will have you dreaming about leftovers. To compliment the richness of the meatloaf and the cab, we decided an earthy side dish of roasted mushrooms would hit the spot. The meal needed a bit of brightness, too, so we added simply sauteed green beans with a sprinkle of lemon zest for an acidic punch. Honestly it was one of my favorite meals in recent memory!
Recipe details below:
Bon Appetit's Beef and Bacon Meatloaf
full recipe here
Olive-Oil Roasted Mushrooms
via Alison Roman's "Dining In"
2 lbs mixed mushrooms, torn or cut (you can use whatever you like, but for this recipe we used shiitake)
1 1/2 cups olive oila few shallots or heads of garlic, halved
a few sprigs of fresh herbs like rosemary or thyme
salt & pepper
Preheat oven to 400 degrees F.
In a baking dish, scatter the mushrooms with the shallots or garlic and intersperse with the fresh herbs. Cover everything with the olive oil. Season with salt and pepper.
Roast for 35-45 minutes until mushrooms are caramelized and deeply browned. Serve with a drizzle of the olive oil from the pan. Once cooled, they can be stored in the fridge with the olive oil.
Sauteed Green Beans with Lemon Zest
4-5 handfuls of green beans, ends trimmed
zest of one lemon
1-2 tablespoons olive oil
salt & pepper
Heat 1-2 tablespoons of olive oil in a pan over medium heat. Add green beans. Salt & pepper to taste. Cook to desired tenderness (we prefer ours on the al dente side – still green and a bit firm). Sprinkle with lemon zest and serve!
Looking for a special gift idea for the wine lover in your life? Check out Far Niente's Hosted at Home subscription! Hosted at Home offers shipments of 2-3 bottles of Far Niente's highly-rated Napa Valley wines each month, access to their virtual happy hours, discounts on additional wine shipments, and you have the flexibility to cancel or skip any time. Read my full review here. Mention 'District of Chic' in 'How did you hear about us?' at checkout and get $25 off your subscription!