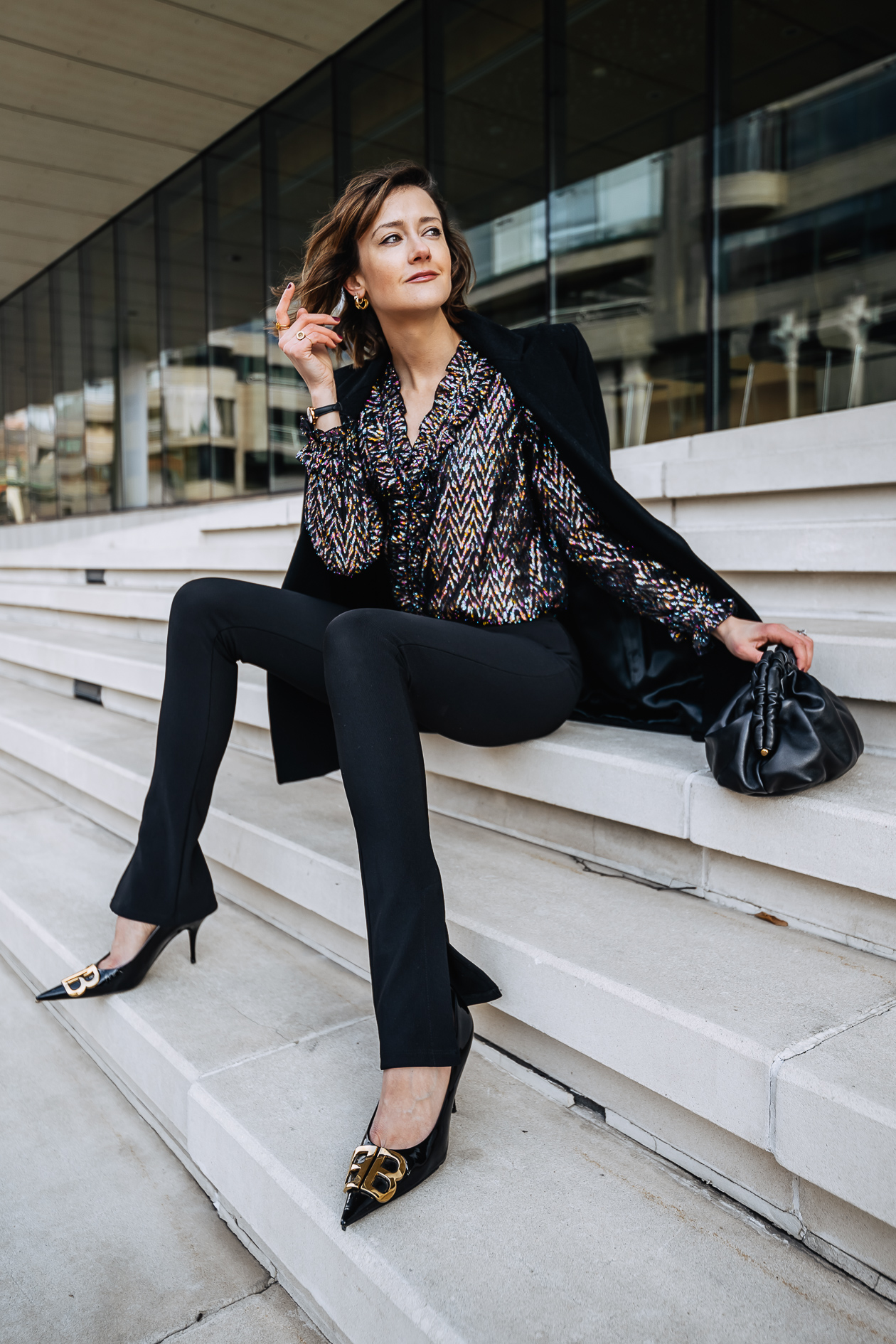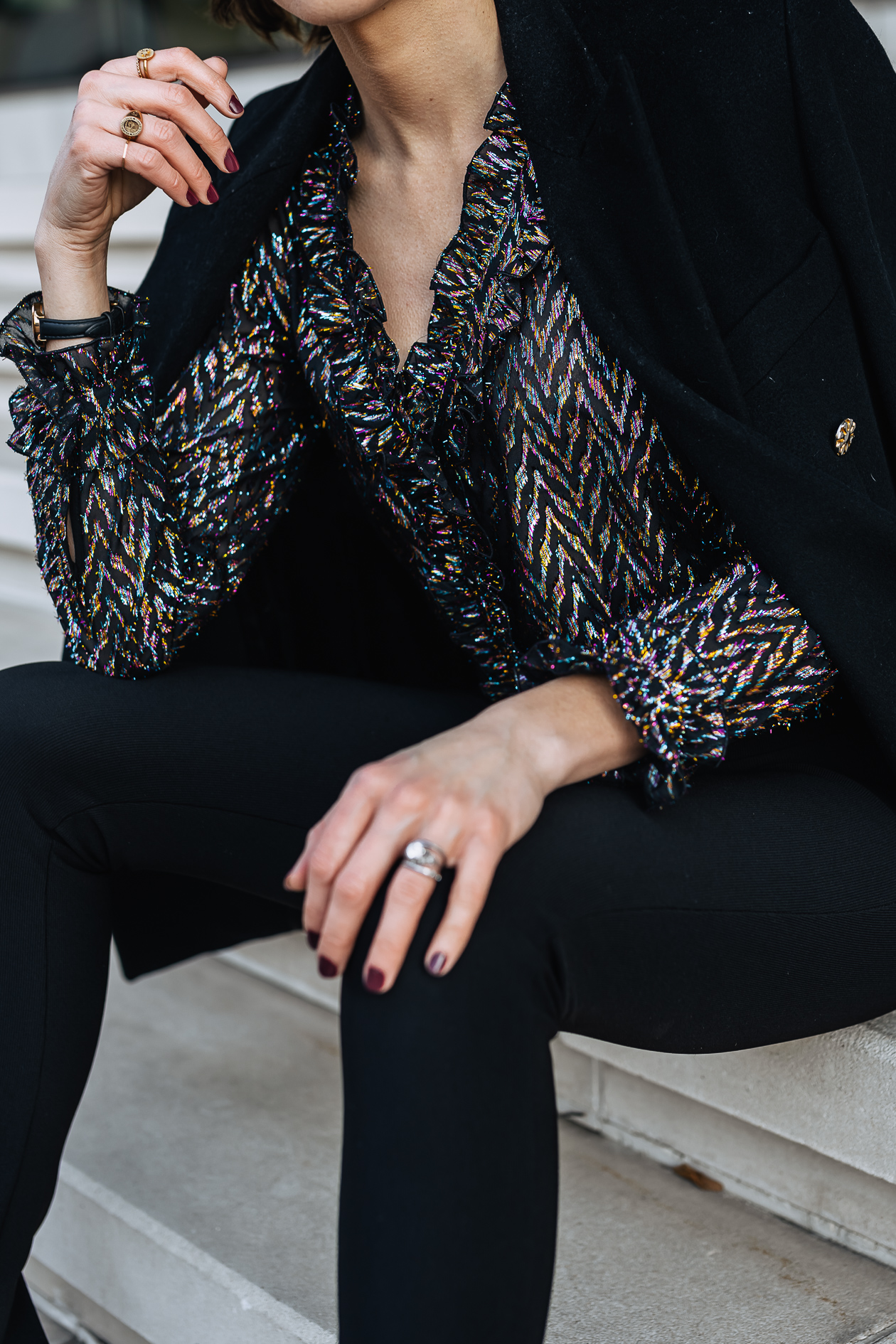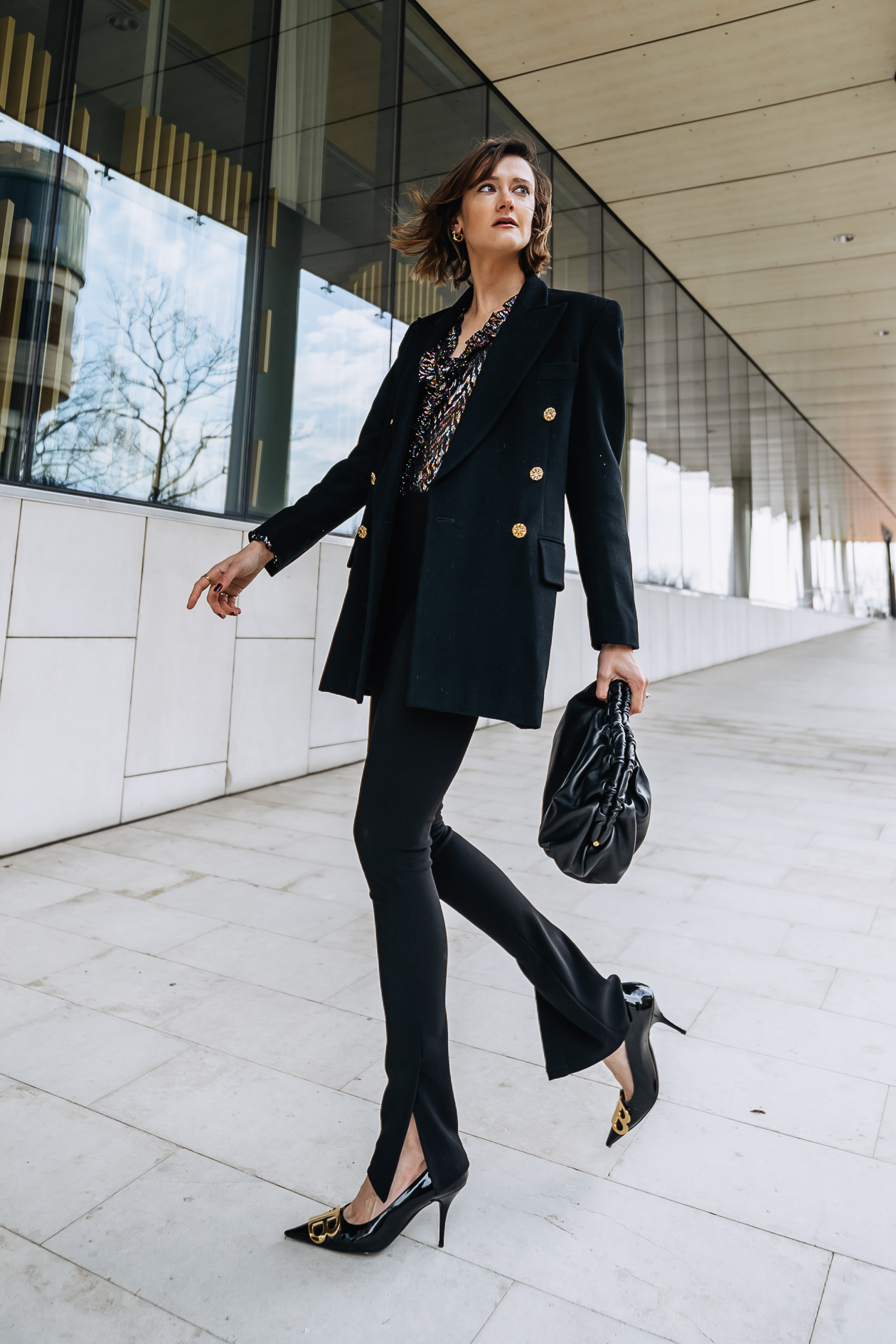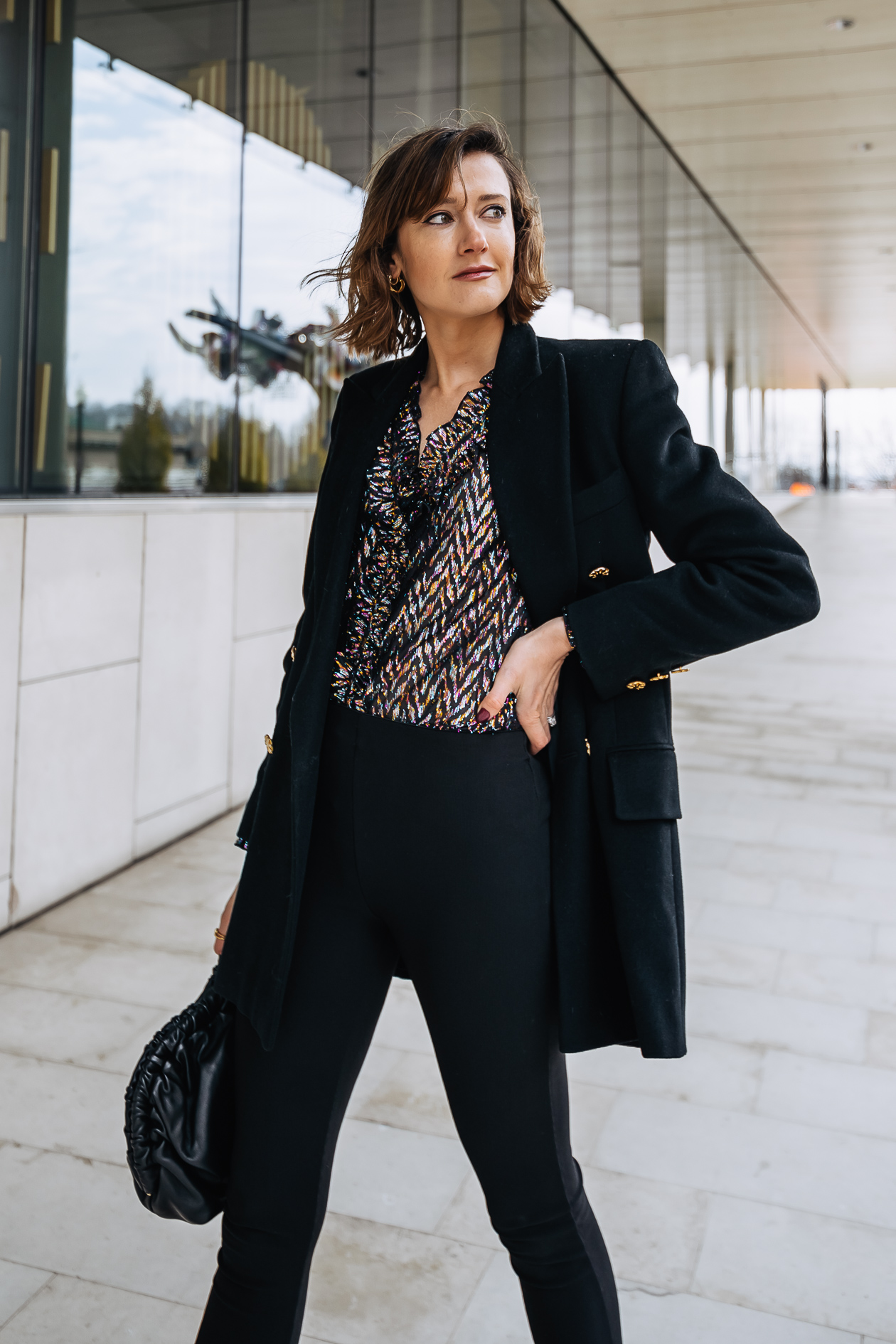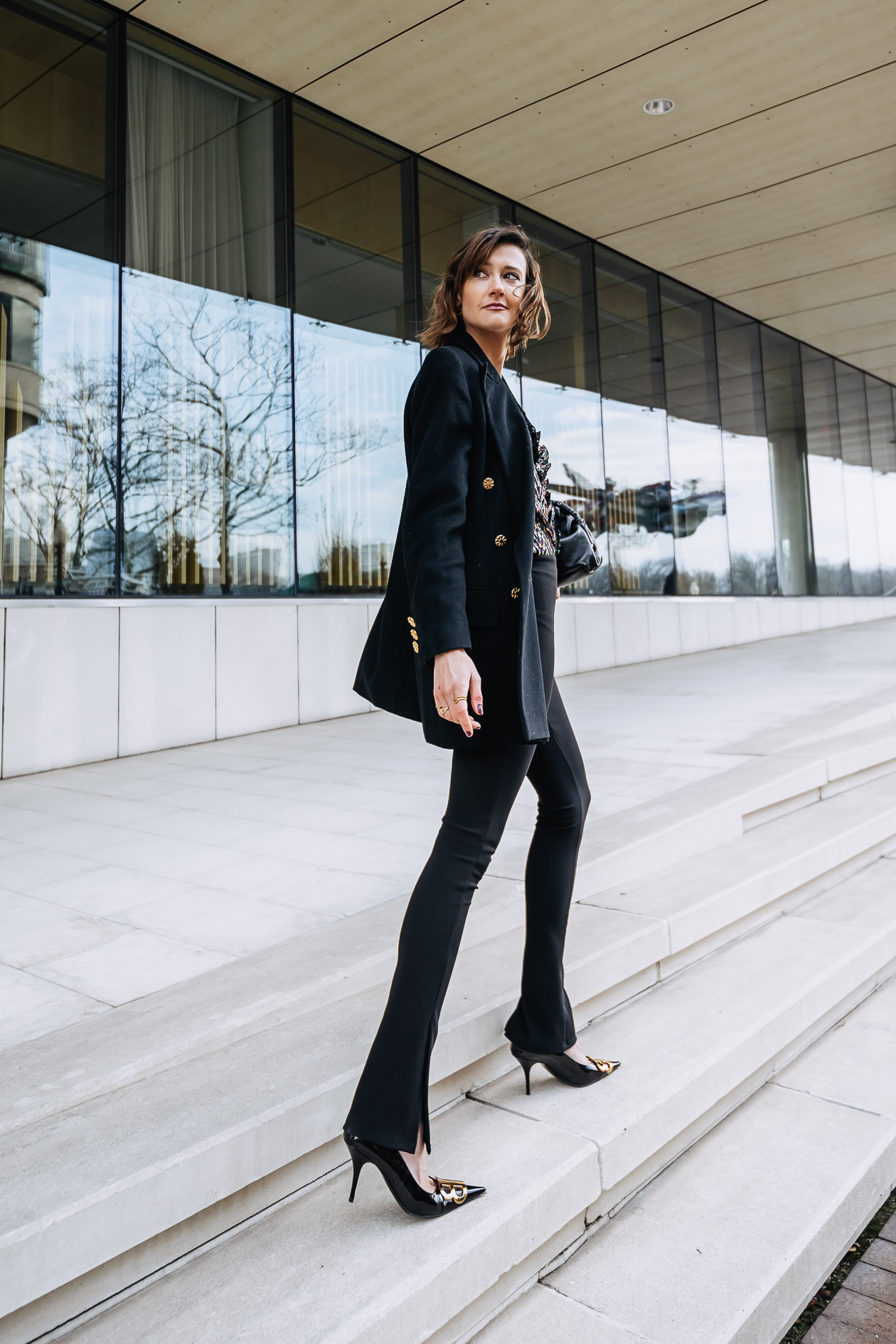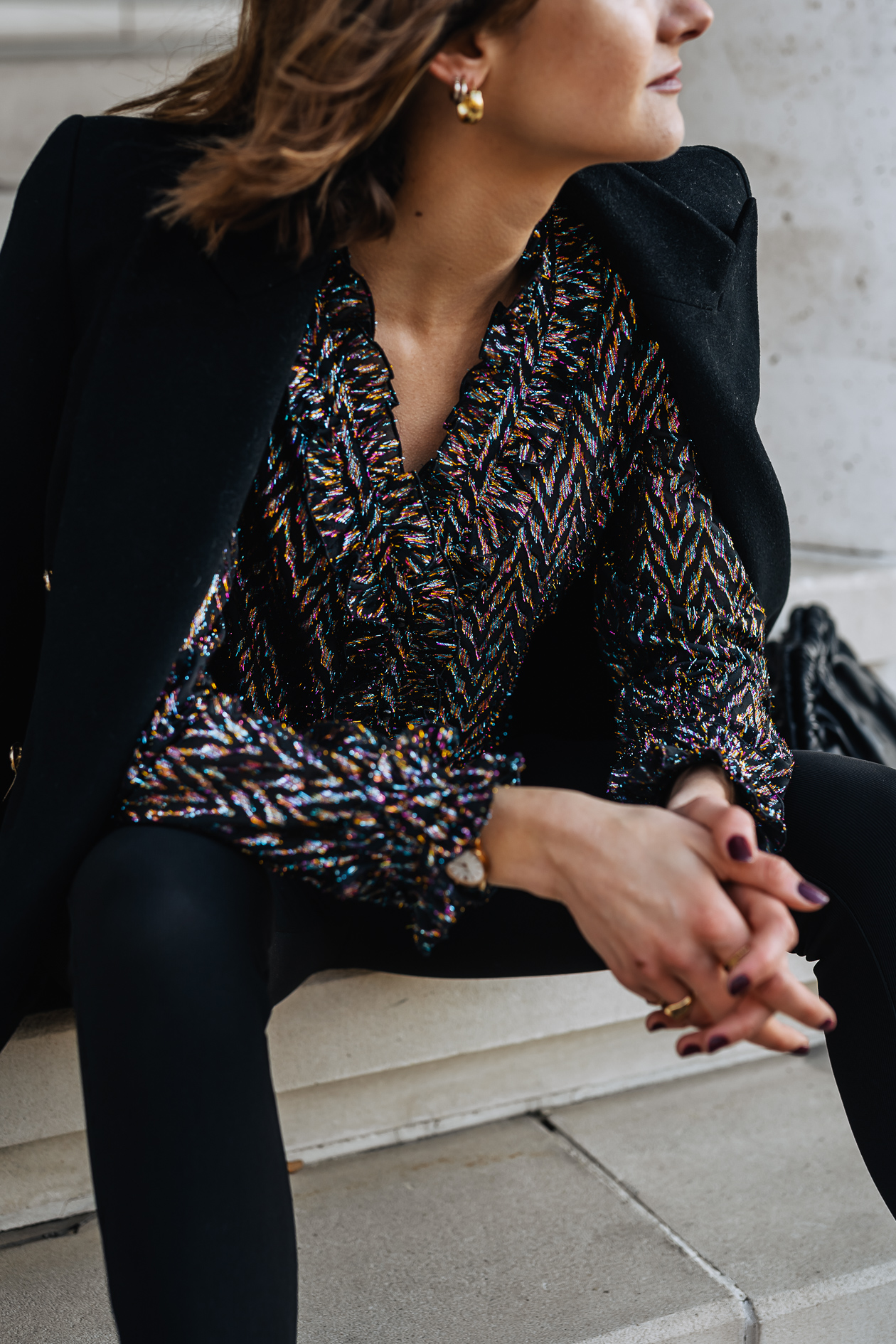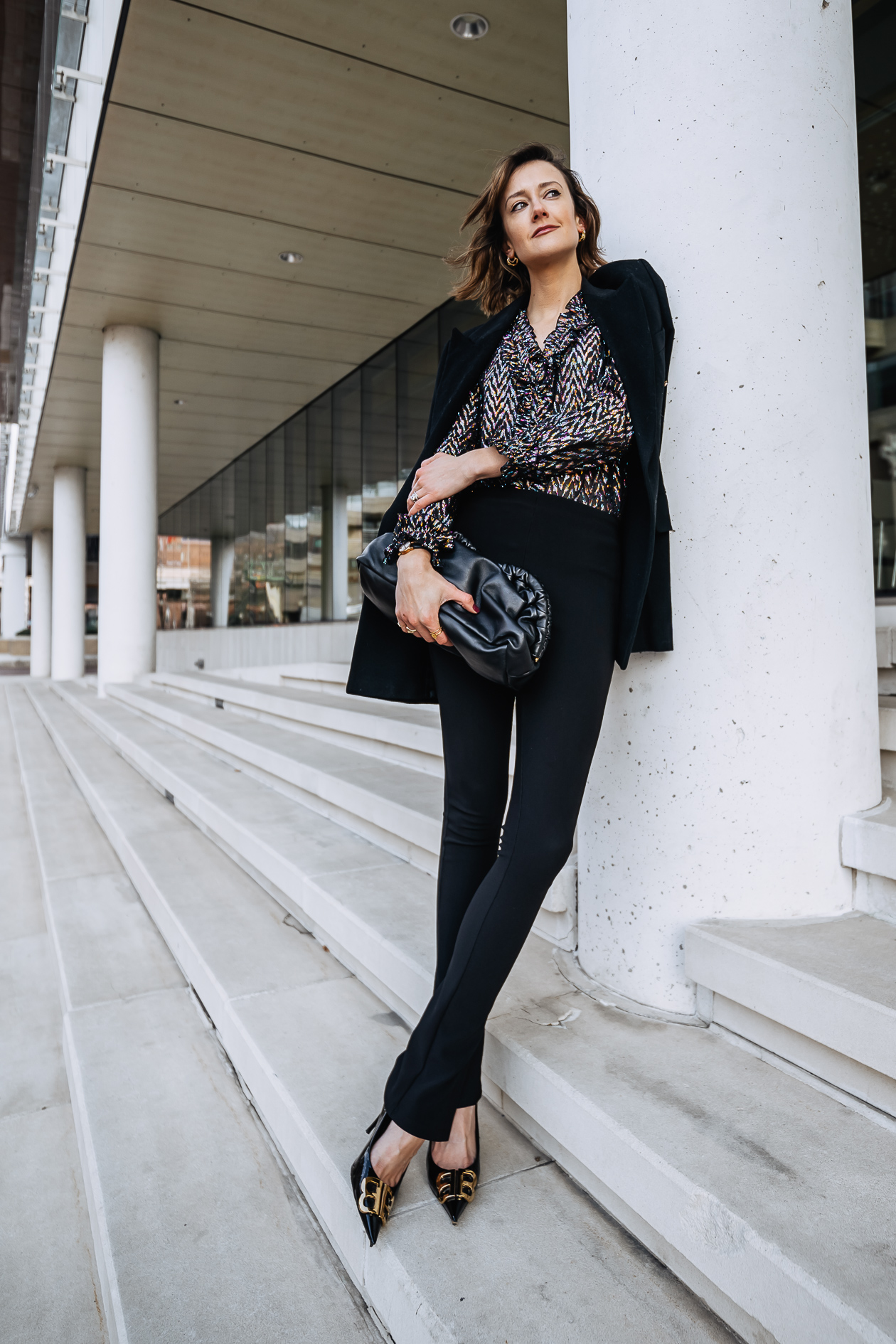 wearing Sezane top, vintage Escada blazer (close match), side slit leggings, Balenciaga pumps (sold out, love these), Mansur Gavriel clutch
If there's one thing I've learned from this crazy year, it's that retaining some of my "pre-COVID" rituals provides me a sense of normalcy during unpredictable times. As frivolous as it seems, dressing up has played a large part in lifting my spirit when things seemed particularly bleak. Whether it was putting on a frilly blouse for a small Easter egg hunt with our pod family, wearing a fun pair of pants for date night in our backyard, or donning a statement sundress on our extra COVID-cautious summer trip to Cape Cod, these were the moments where I could forget what a challenge this year has been. So it seems only fitting that I close out this year with some extra sparkle with this blouse from Sezane and pointy heels, even if it's just for an intimate NYE toast by the fire.
Connecting with all of you has also been a major lifeline for me this year, and I cannot thank you enough for all of your continued support. Each and every one of your comments brightens my day and reminds me why I love posting here.
I wish you all the best in the new year. I hope 2021 will provide us with more reasons to celebrate and bust out our fancy clothes again!