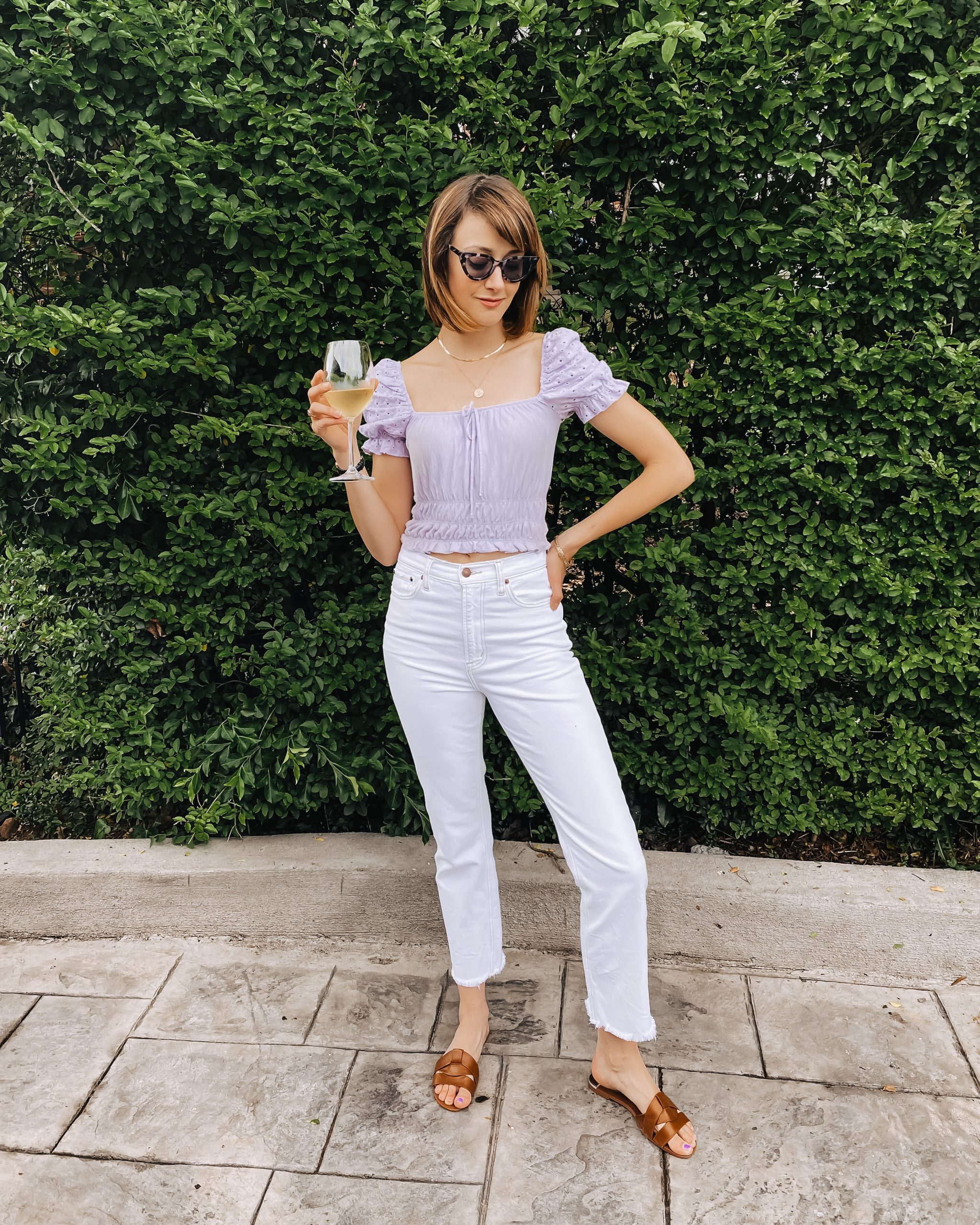 It's wine o'clock in the backyard wearing & Other Stories sunglasses, Urban Outfitters top, Abercrombie jeans, and Zara sandals.
I'm not going to lie, quarantine dressing has been a challenge. But as I've said before, dressing up makes me feel good. So even if I only have a few minutes to throw something on in the morning, it's worth the effort to get out of sweatpants. I have to say, it's actually been kind of fun and made for some interesting outfit combinations. Obviously, jeans and sneakers are a dominant theme, but every once in a while, I throw on heels just to remember what it feels like.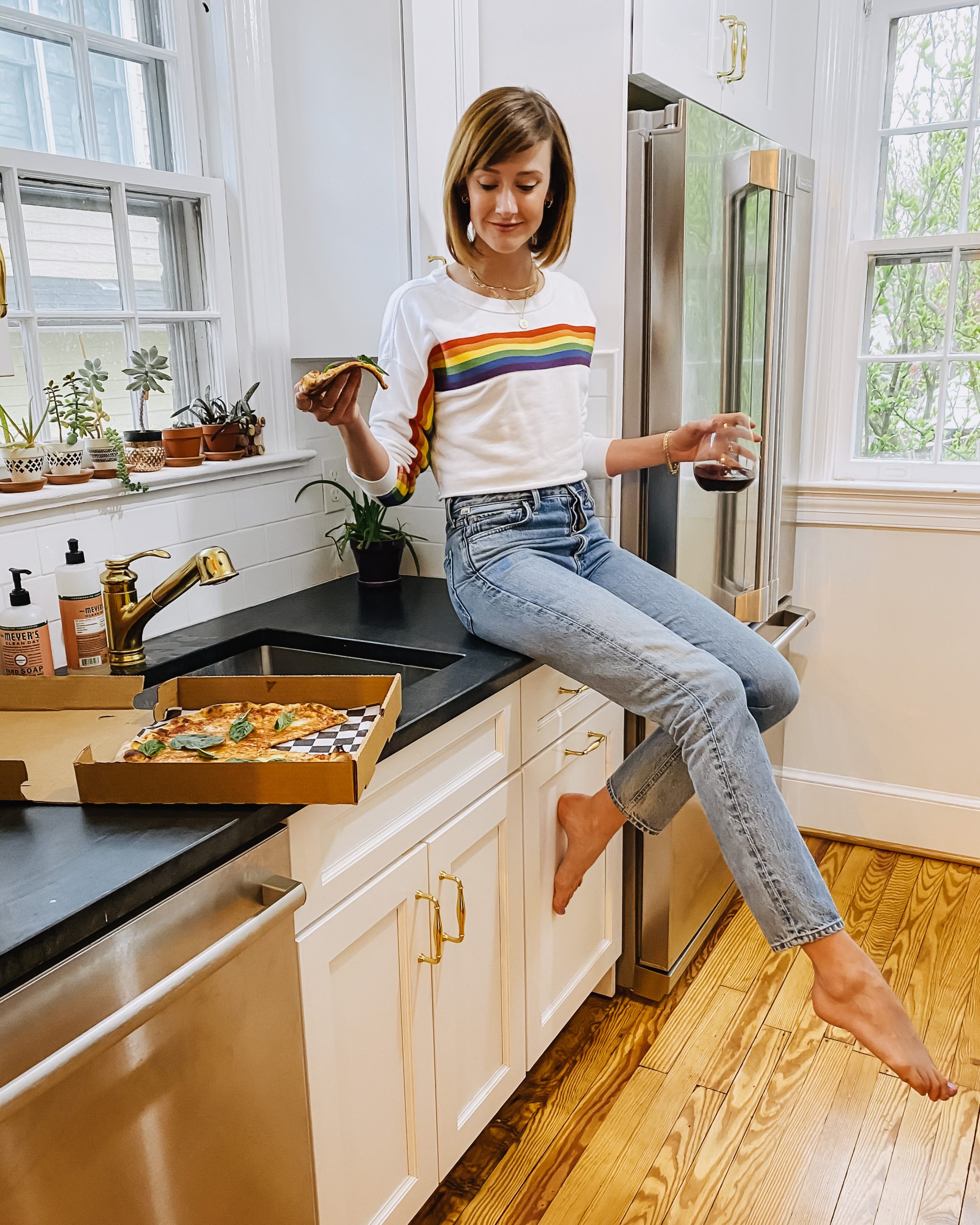 Pizza night from our fave, Turu's, wearing an Abercrombie crop sweatshirt and Citizens of Humanity jeans
Dressed up for a webinar and taking full advantage of being able to wear jeans to to work! Wearing She's Unique necklace, vintage blazer (similar), Abercrombie tee, Zara jeans (similar), and Balenciaga heels.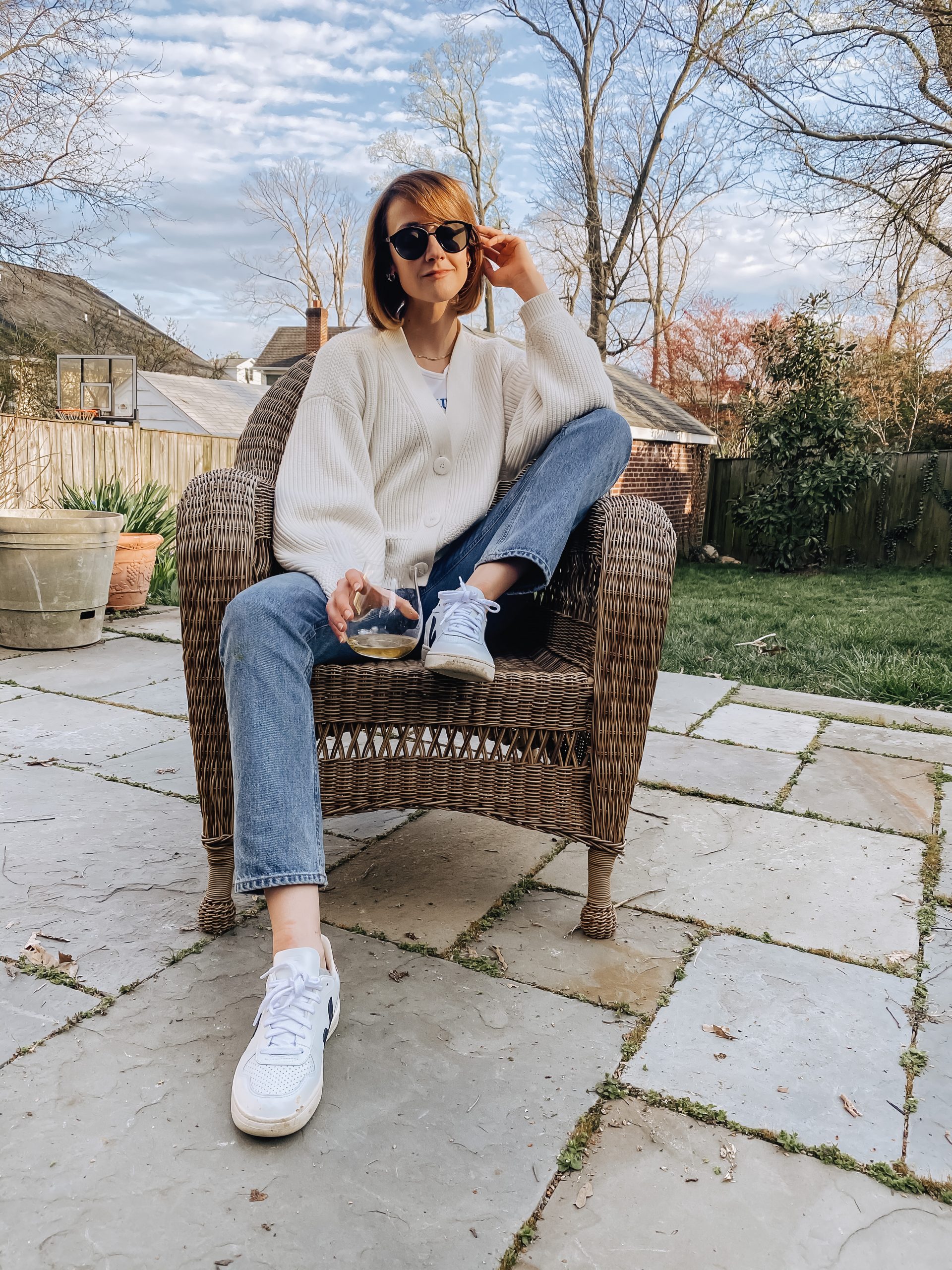 Backyard casual in & Other Stories cardigan, Citizens for Humanity jeans, and Veja sneakers.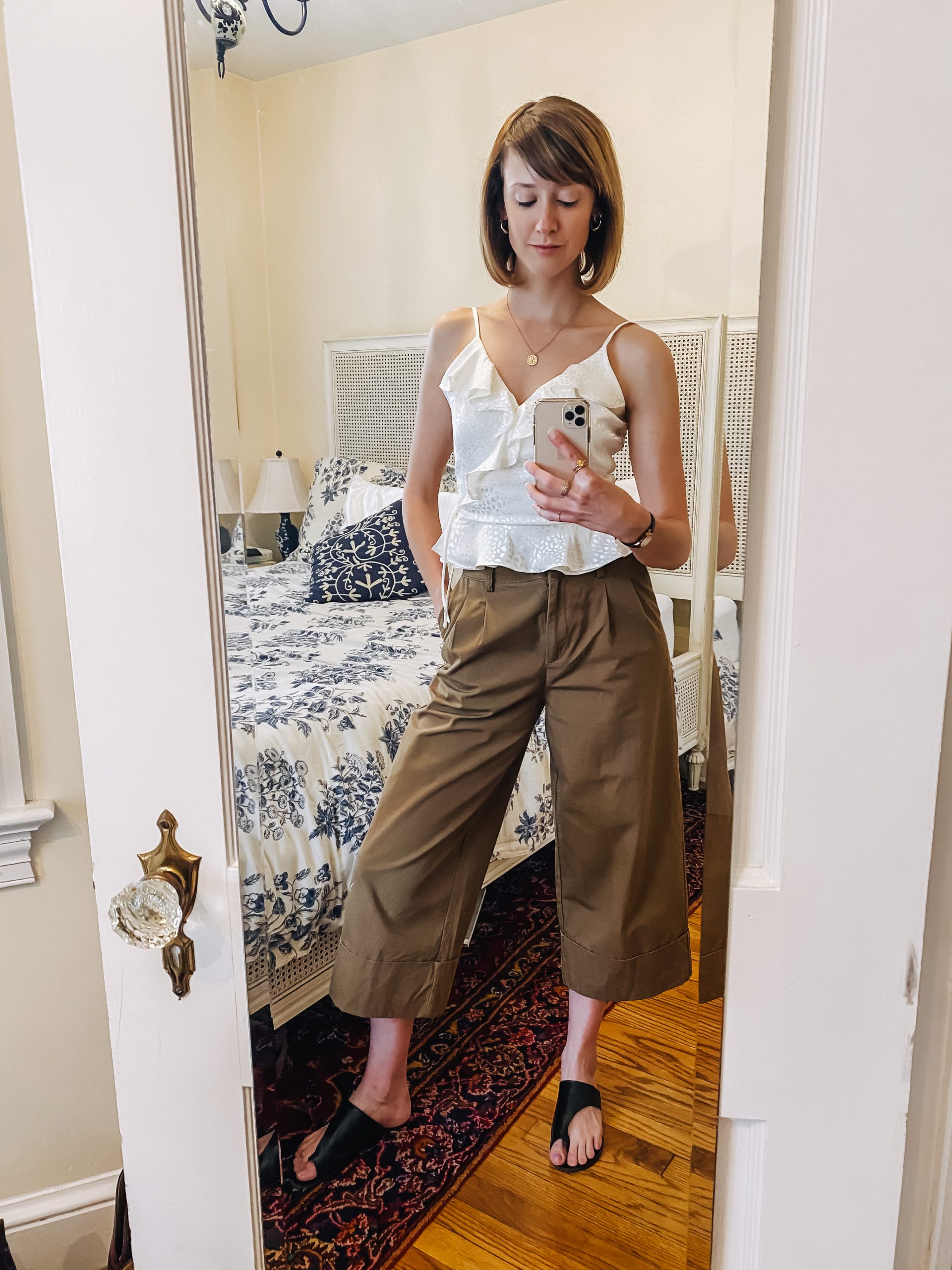 From warmer days in Rebecca Minkoff top, cropped pants, and ATP Atelier sandals.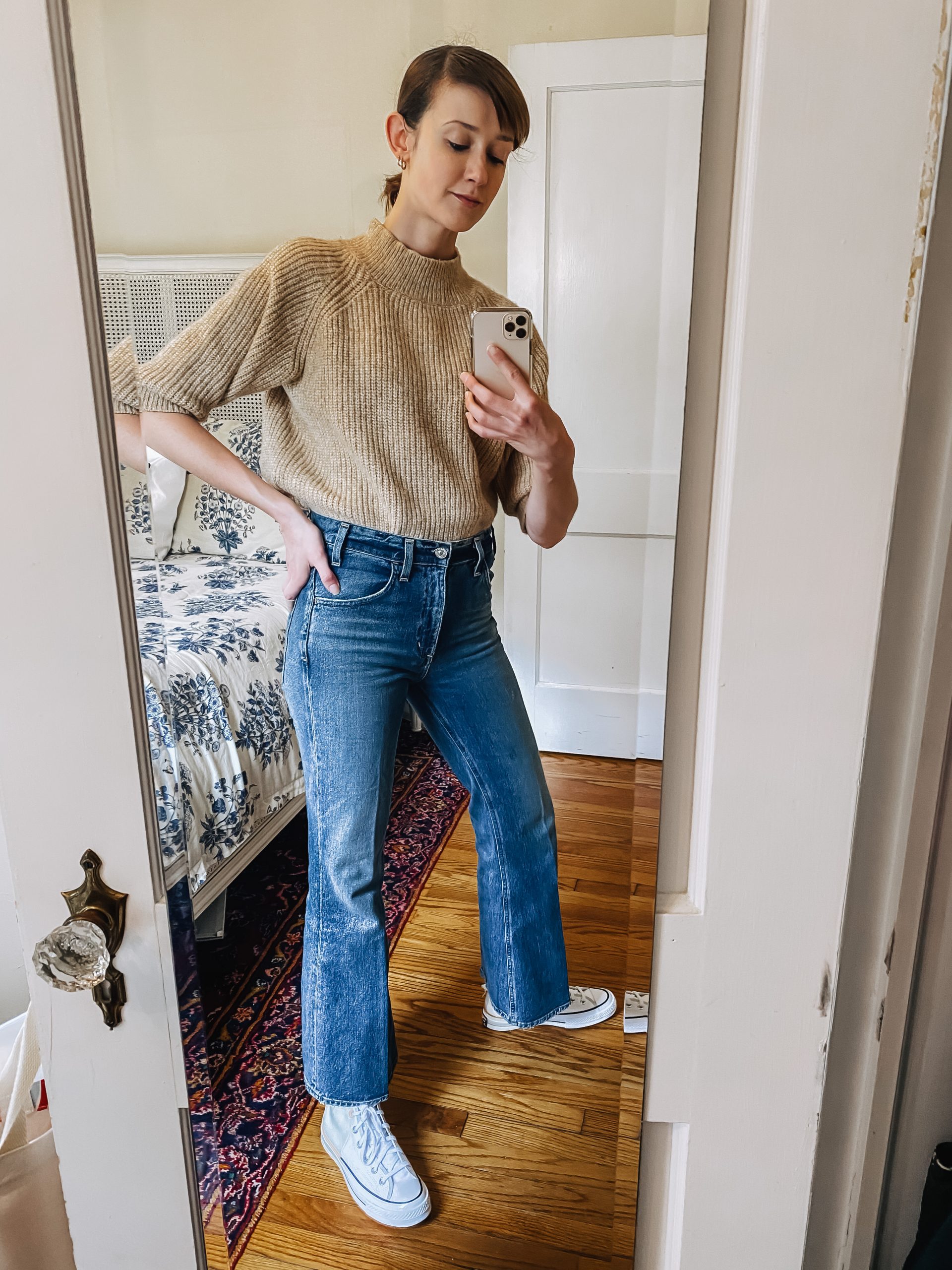 Busted out my new two-tone Converse Chuck Taylors with a crop sleeve sweater and Citizens for Humanity jeans.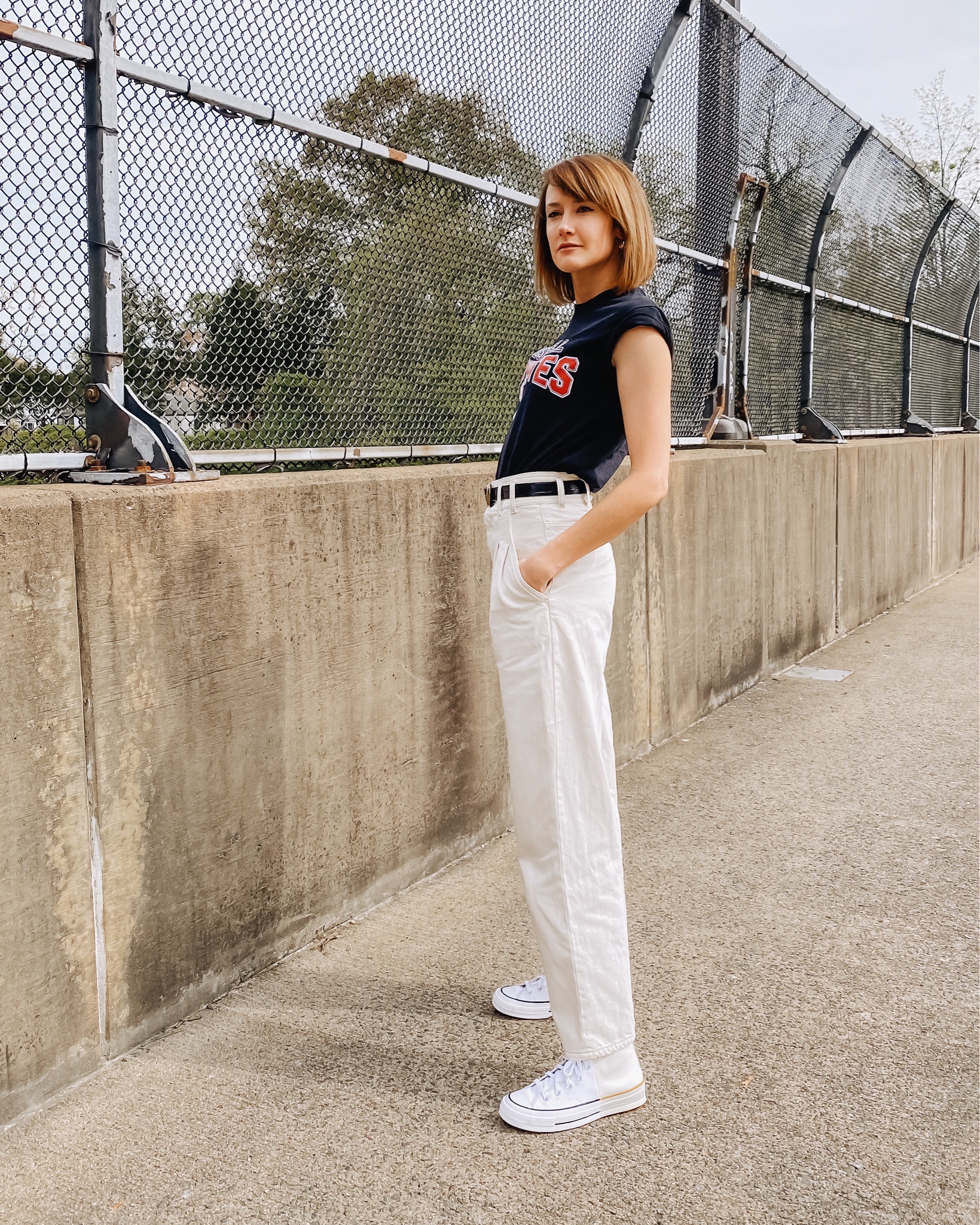 Ventured out for a walk in a Roswell Coyotes graphic tee, & Other Stories pants, and Converse Chucks.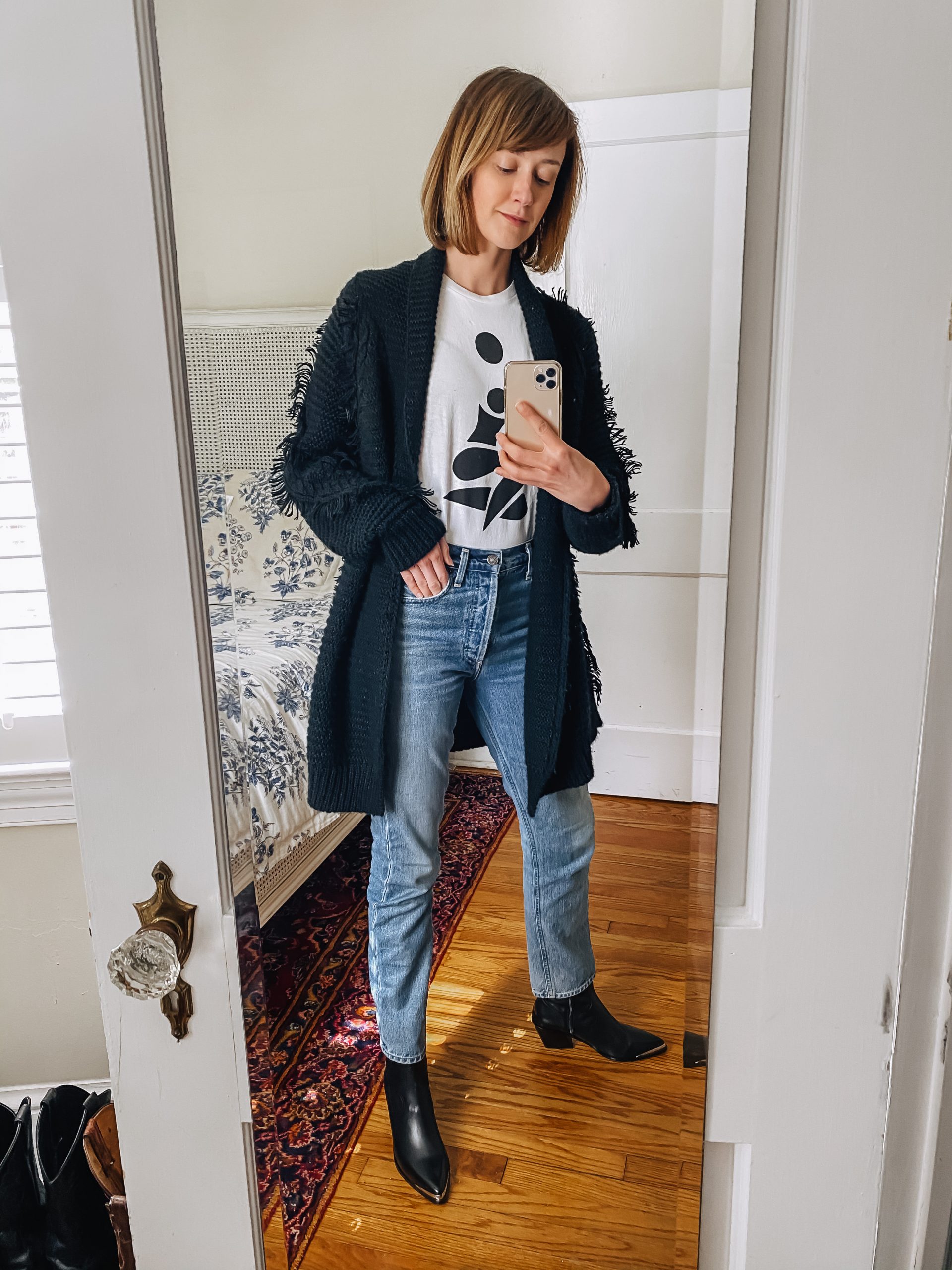 Cozy on a colder day in an oversized cardigan, Meg Biram t-shirt, Citizens for Humanity jeans, and Villa Rouge boots (on sale!).
Dressed for chilling outside by the fire pit in Ana Luisa necklace, Sezane sweater, leather jacket, Citizens for Humanity jeans, and Veja sneakers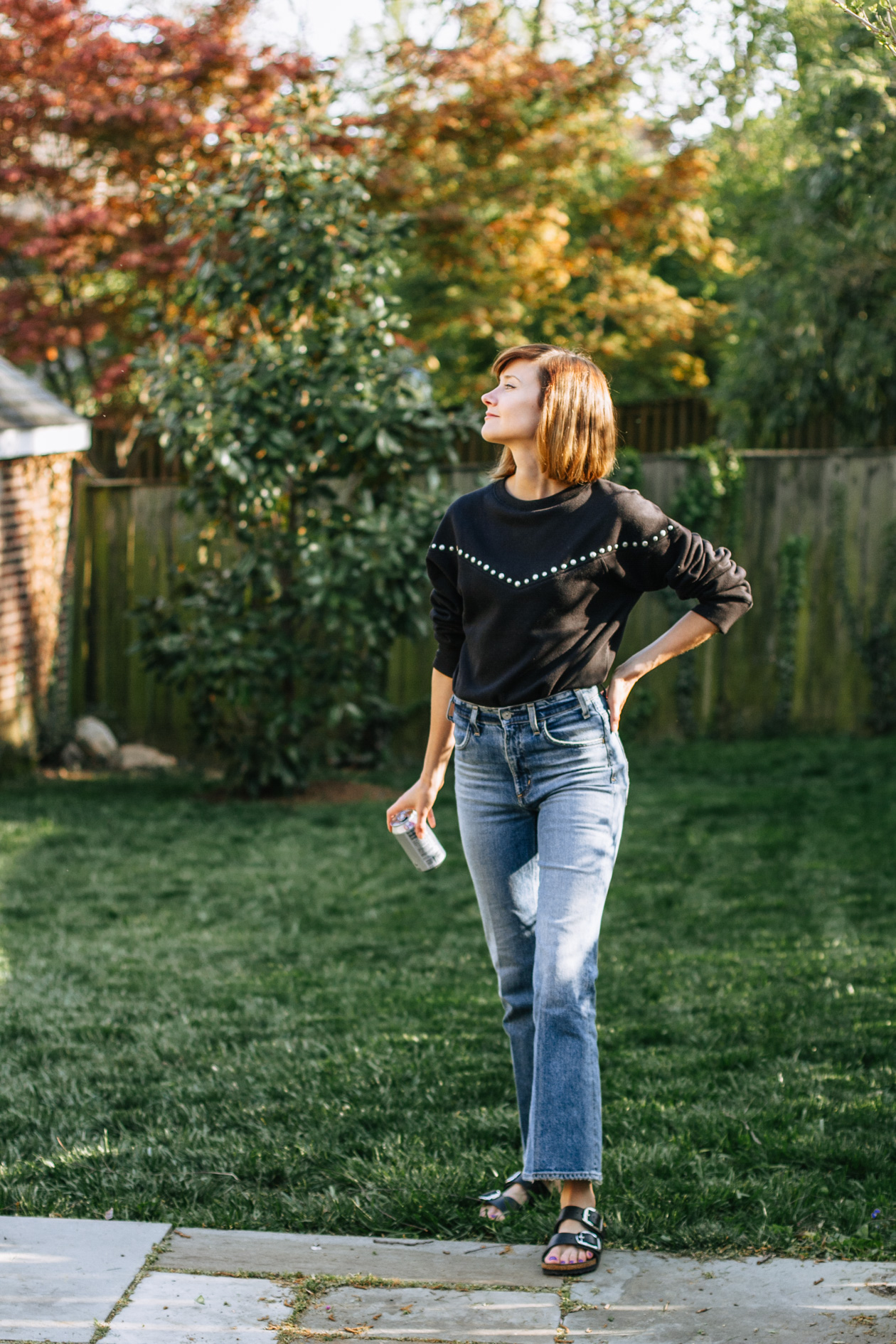 Living that backyard life in Rebecca Minkoff embellished sweatshirt, Citizens for Humanity jeans, and Birkenstocks.