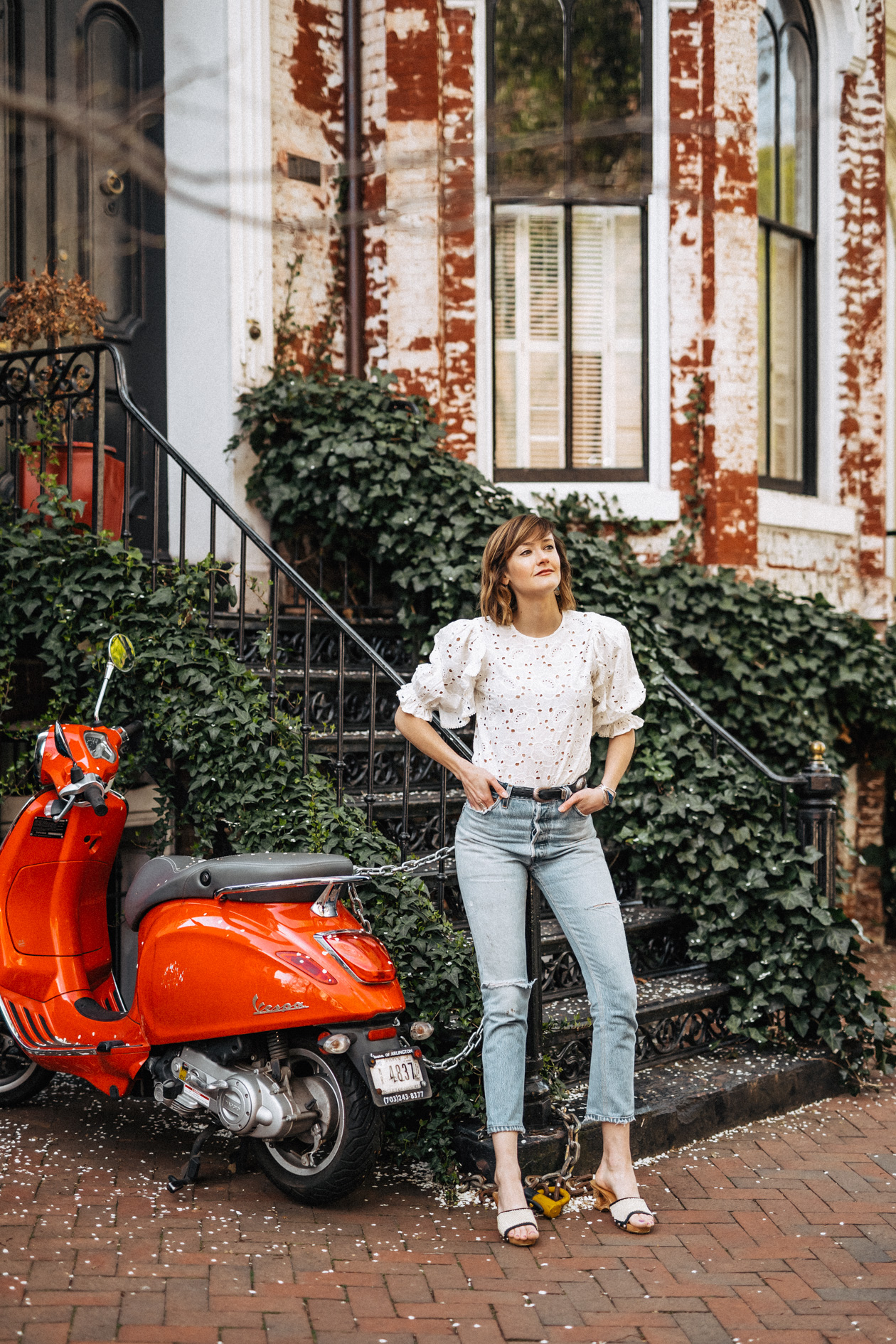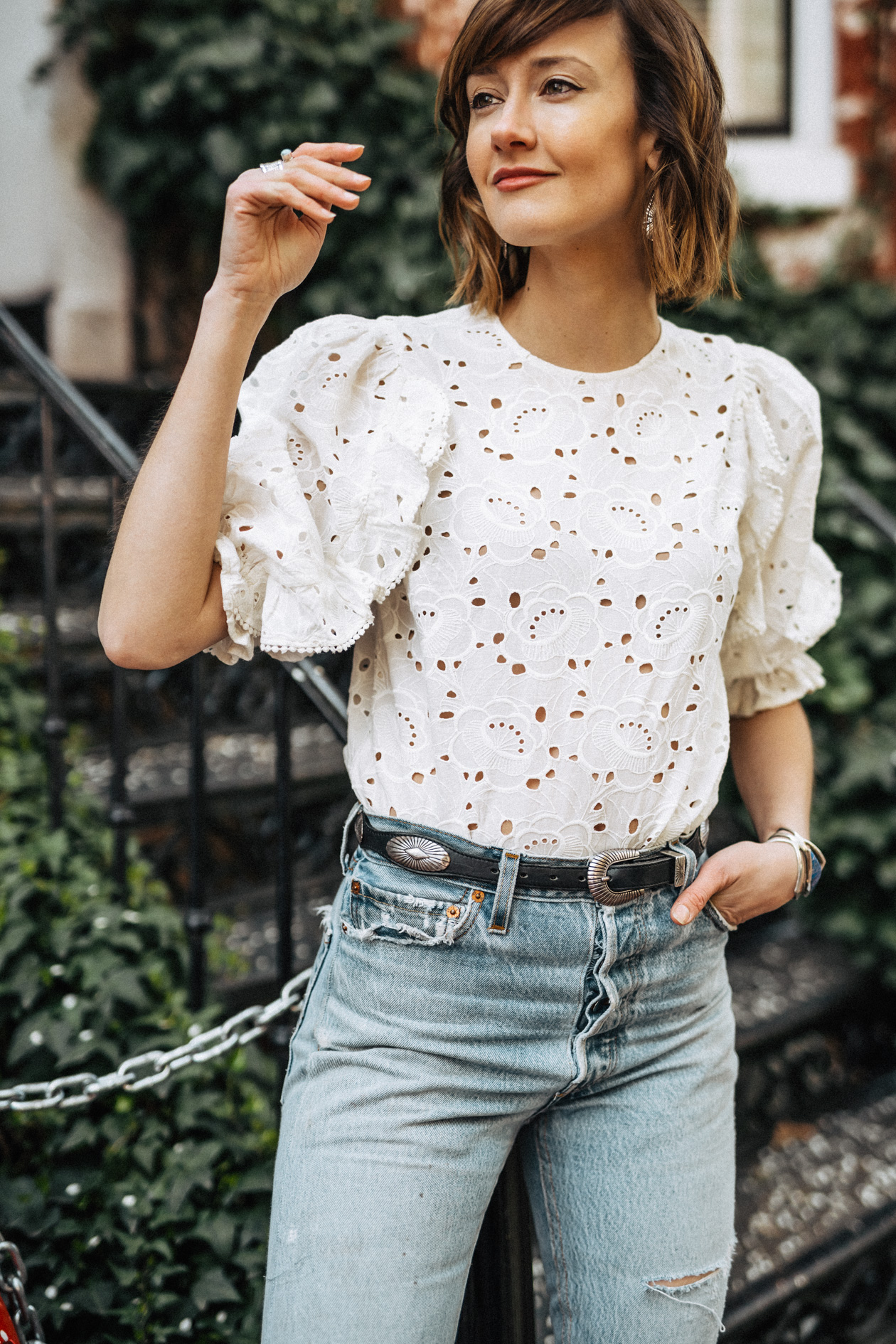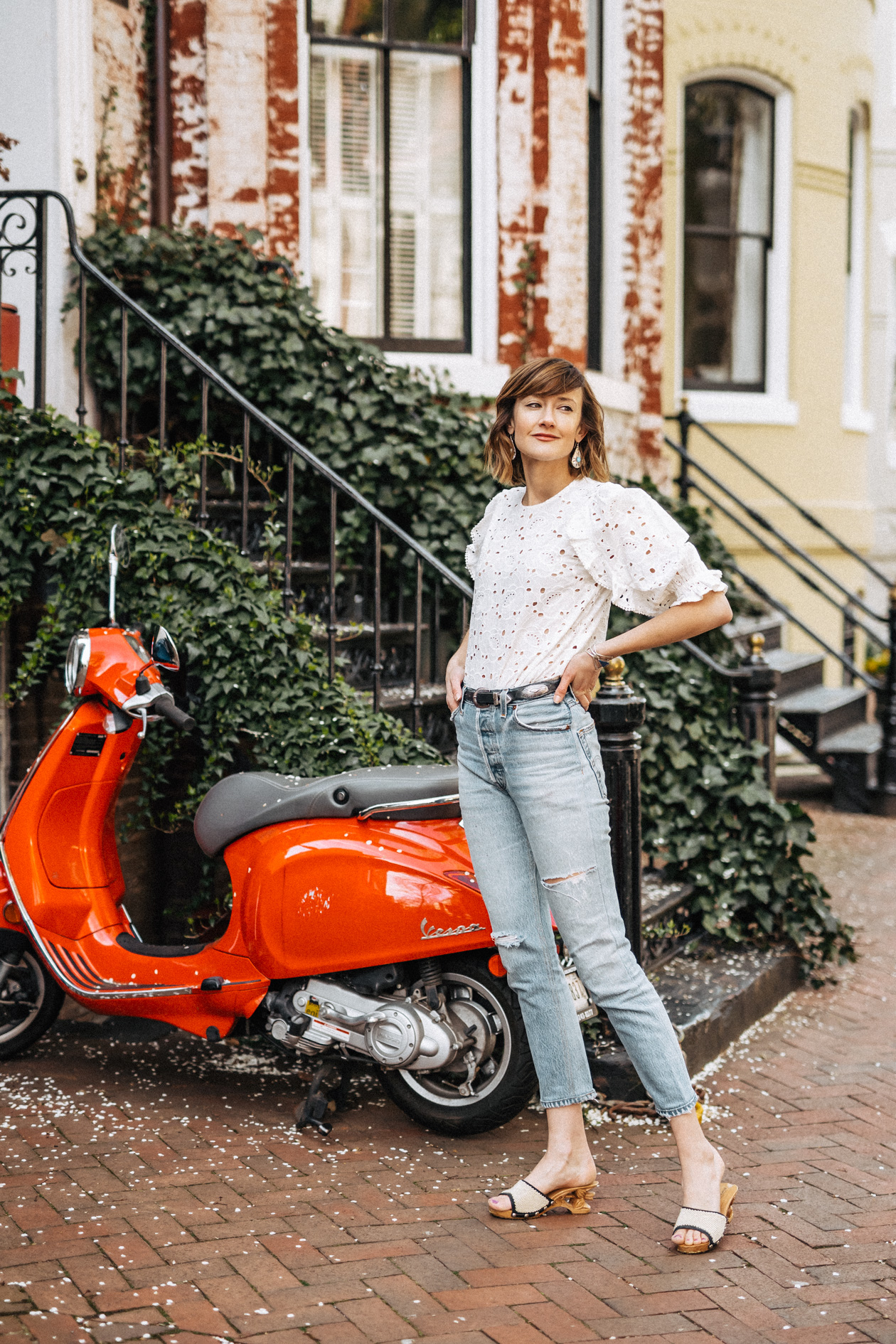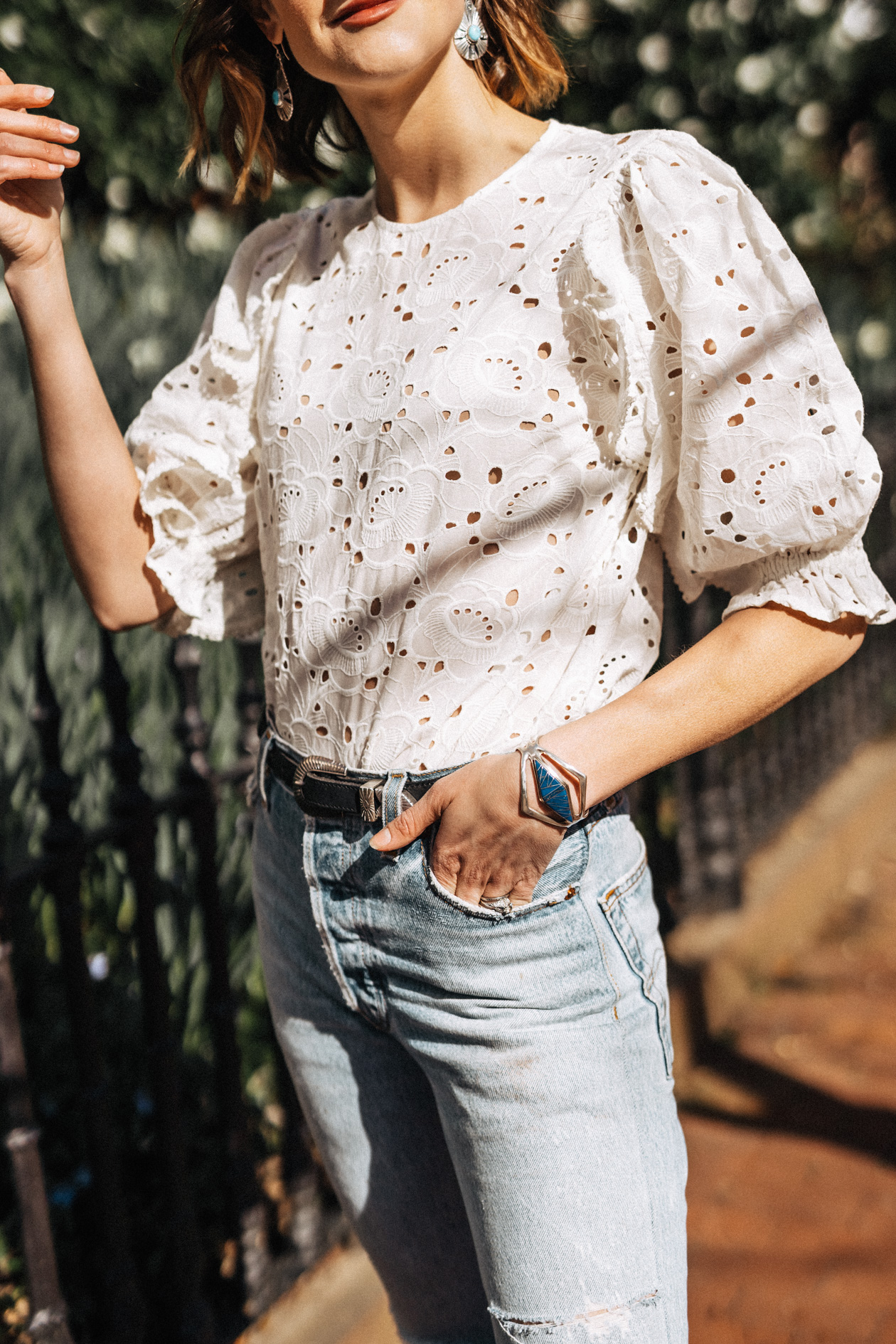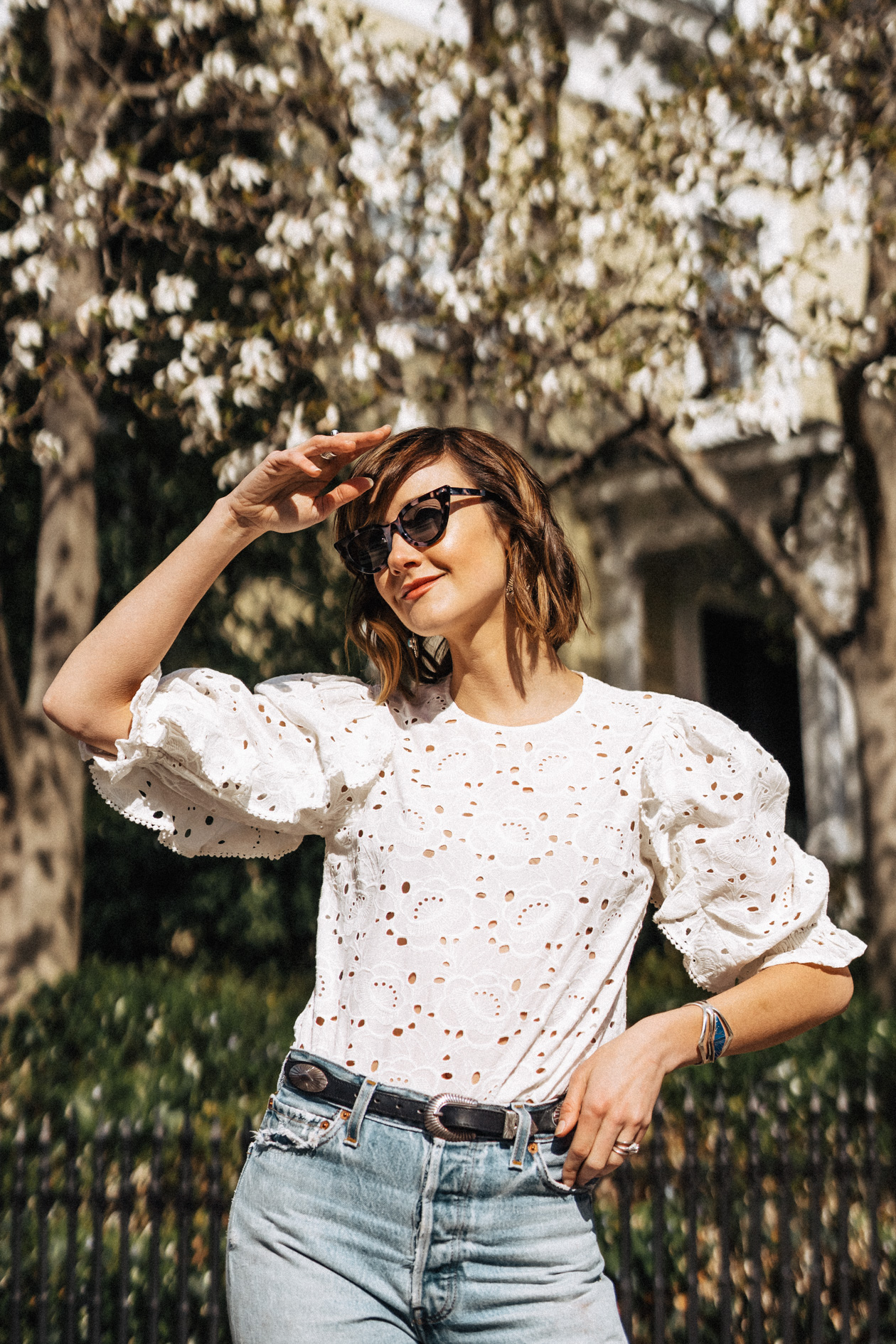 wearing & Other Stories sunglasses, Sezane top, western belt, Re/Done jeans, clog sandals
I don't know about you, but right now I use every chance I can get to spend time outside. Whether it's chilling with my family in the backyard, people watching from the front porch, or taking strolls around the neighborhood, I find getting out of the house is essential for my mental health. It's also a great excuse to get out of sweatpants. Lately, I love throwing on a pretty spring top with a pair of jeans and slipping into a pair of cute comfy shoes like these clogs. I snapped up this top from the Sezane spring collection just before quarantine and it's gotten a surprising amount of wear. Feminine, light, airy, but also easy to clean, I wore this for our little family Easter celebration in the backyard and alfresco dinners when I feel like dressing up.
As for shoes, I feel like there's never been a better time for clogs to make a resurgence. They're sturdy and easy to slip on and totally evoke those hygge vibes we're all striving for right now. I love my sandal version, but I'm looking to pick up a closed-toe option soon!
Shop more of my favorite backyard-friendly tops and clogs below!

---

Pre-quarantine photos shot by Pablo Raya in Georgetown.