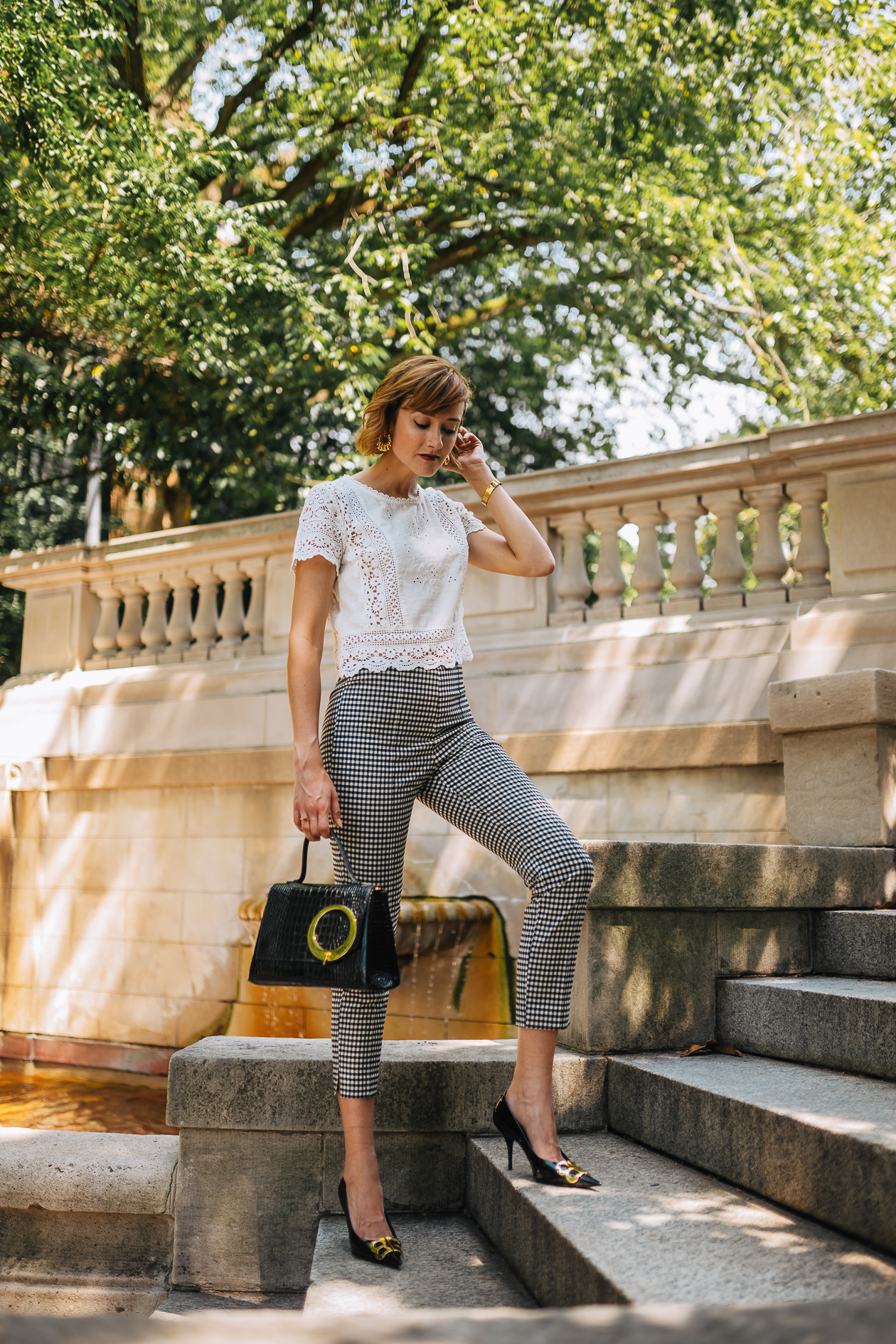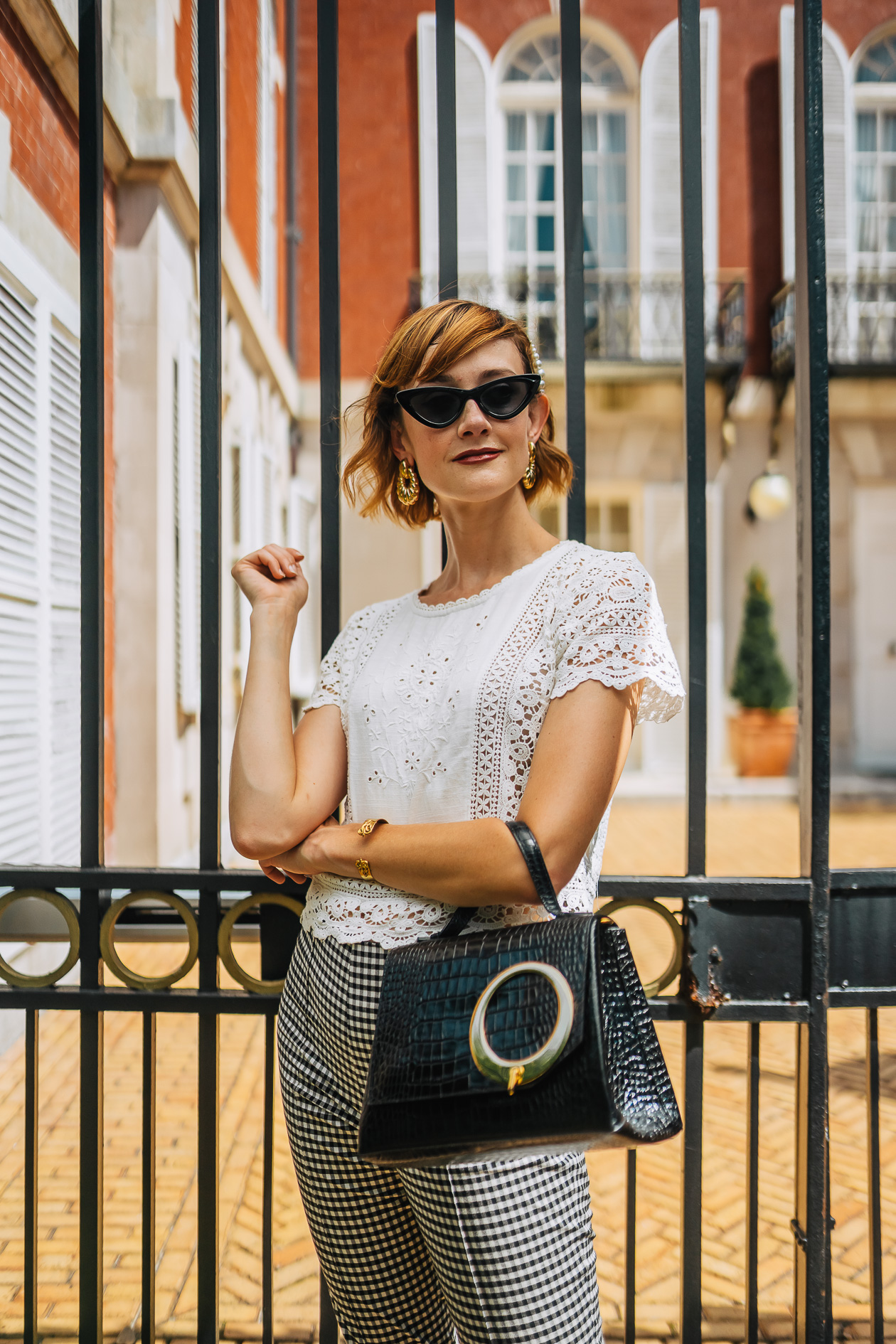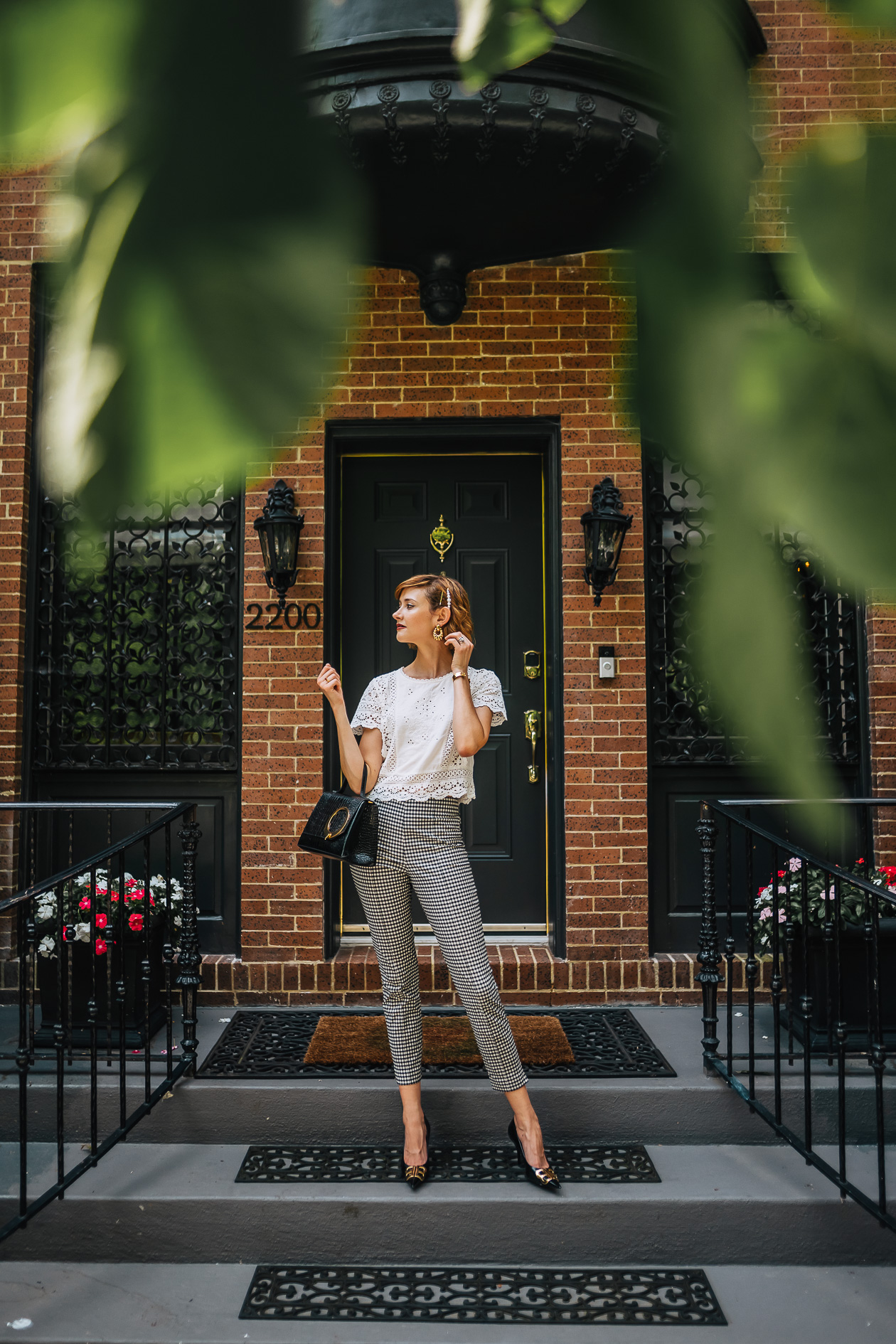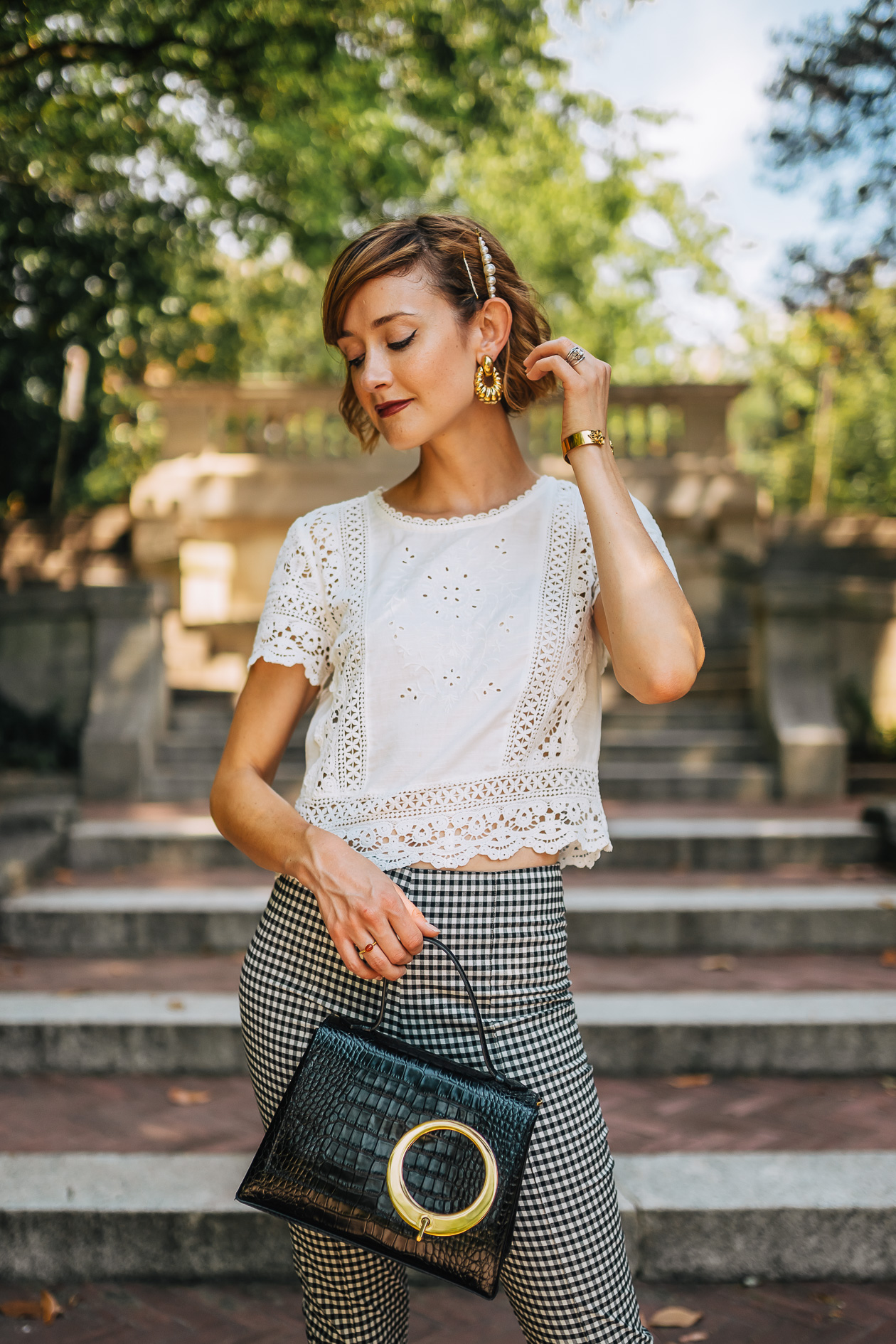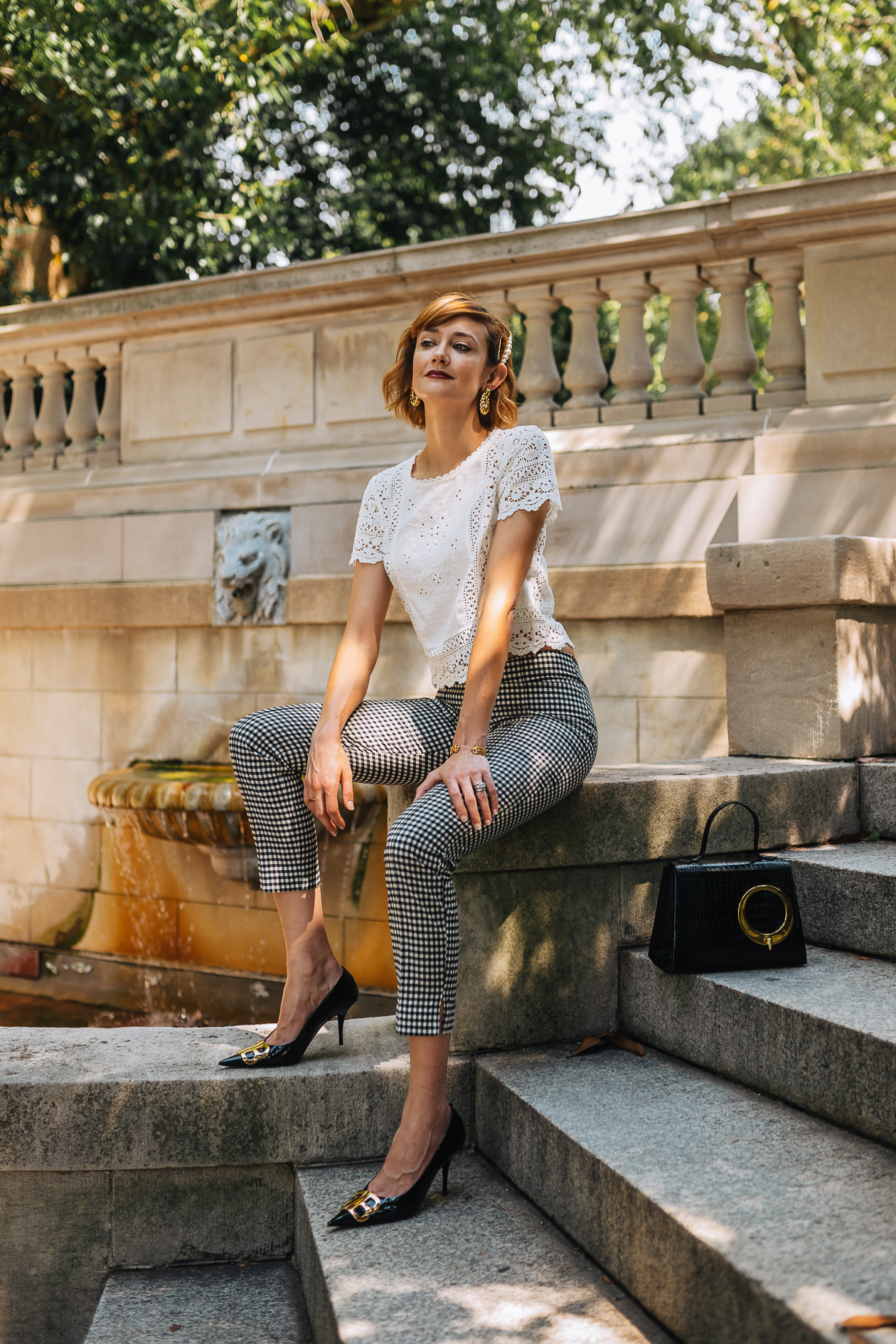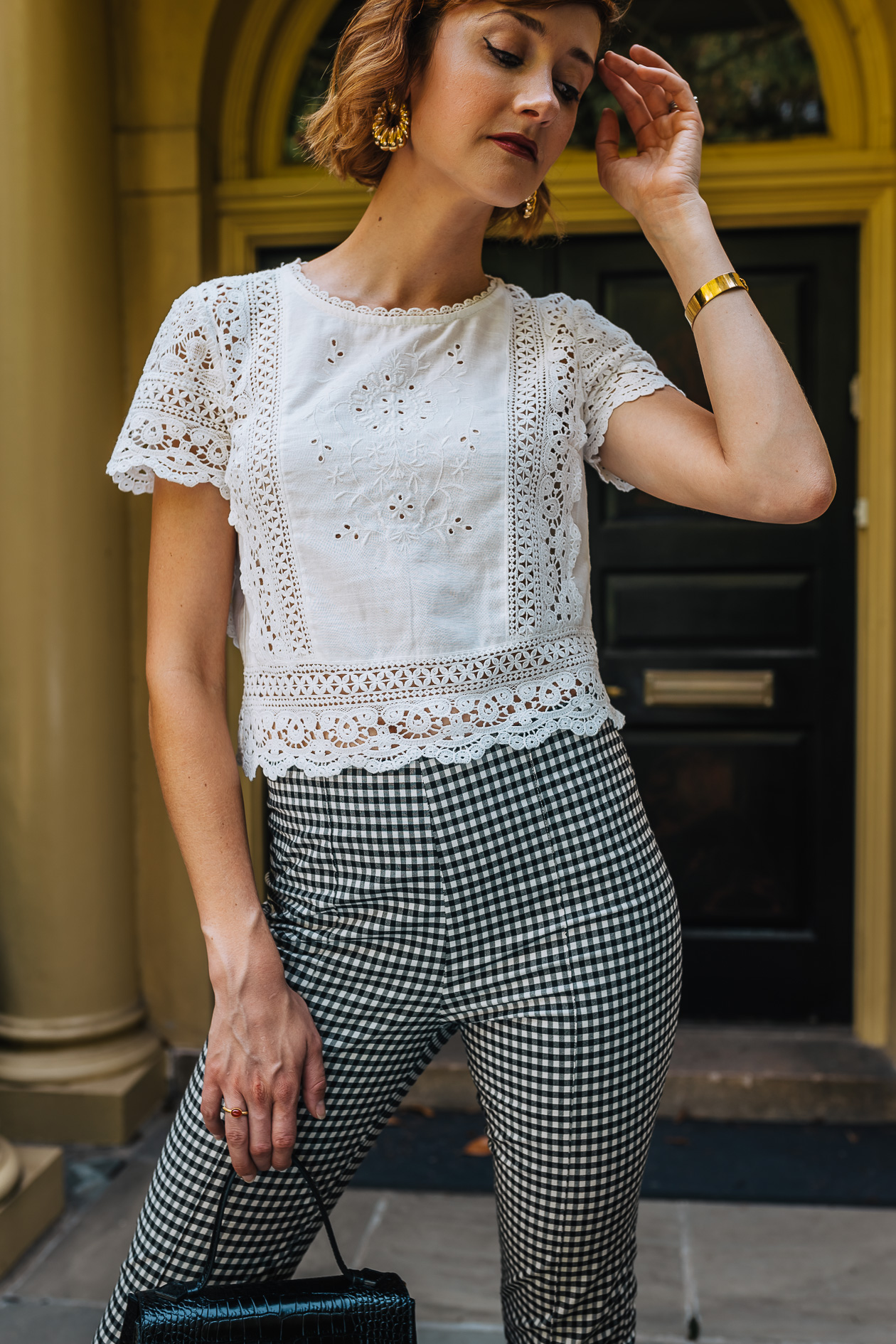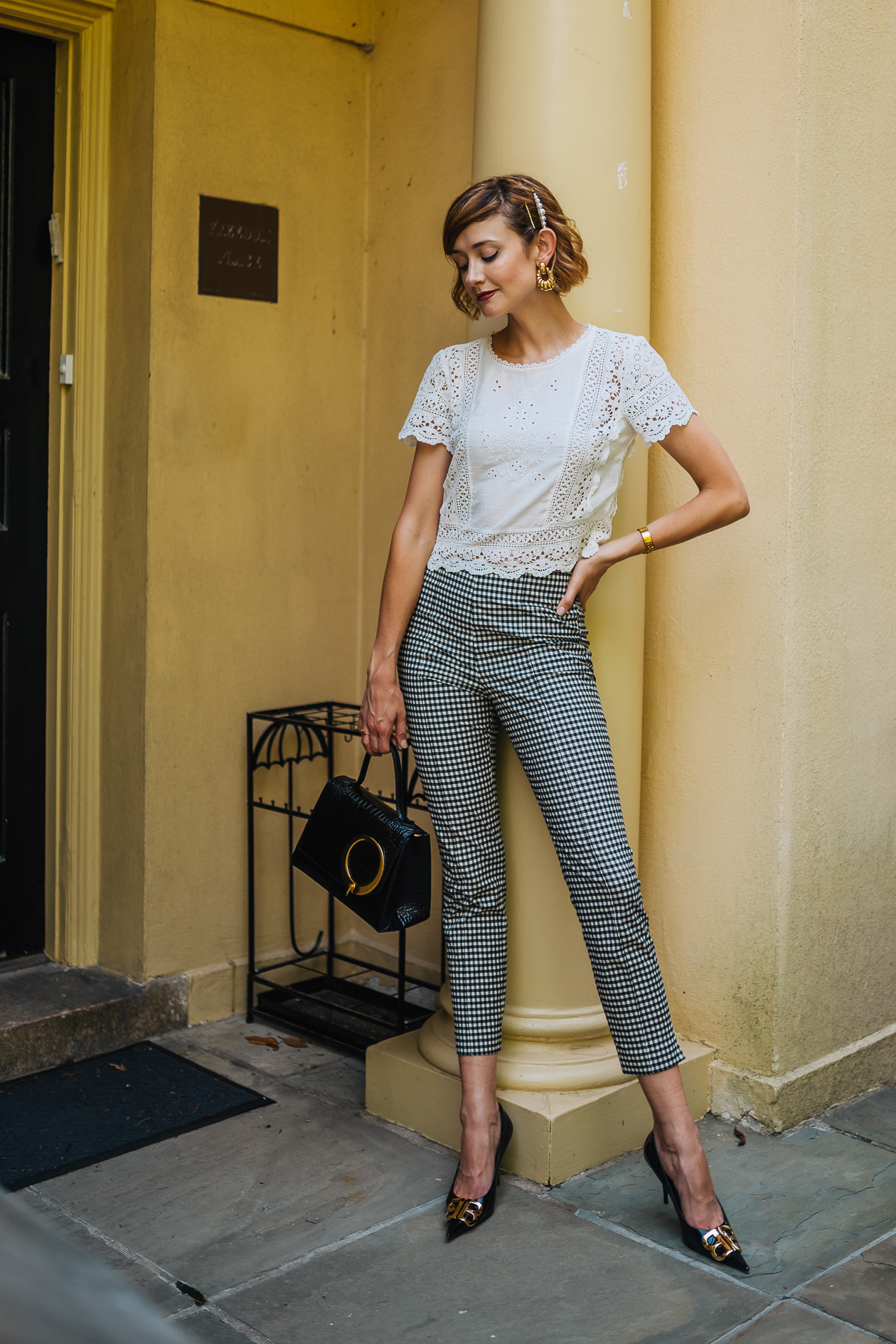 I love September, but it's a tricky time of year to dress for, especially during the heat we're still experiencing here in DC. Though I might be mentally shopping for fall, I still find myself inclined to dress for summer. Sweaters and blazers are so inconceivable right now, I haven't pulled most of them out of my cedar storage chests. But that doesn't mean I can't add subtle nods to fall to my late summer ensembles. Once again, I turn to accessories. Patent leather is always fall-appropriate and it's a great way to add a little polish to your outfit. I bought these Balenciaga pumps and Trademark bag (it's sold out, but this baby is a stunningly close match) last spring and they're still very much on-trend. If you're a fan of the structured, ladylike bags like I am, there's loads to choose from right now. I'm looking to add a navy or beige one to my collection, but this green one is enticing, as well.

---
As for shoes, obviously you know I love the pumps, but I'm looking to add some shine to my boots and loafers, too. Like the bags, I'm steering towards fall colors like orange and navy.

---
There's loads of other ways to incorporate patent into your wardrobe this fall, like belts, pants, even skirts. But until DC weather starts to cool off, I'm sticking to the accessories!
Le Specs sunglasses – on sale!
Amazon hair clips
vintage earrings
Abercrombie & Fitch top
Veronica Beard pants (similar)
Balenciaga pumps
Trademark bag (sold out, close match)
Photos shot by Pablo Raya in Kalorama.