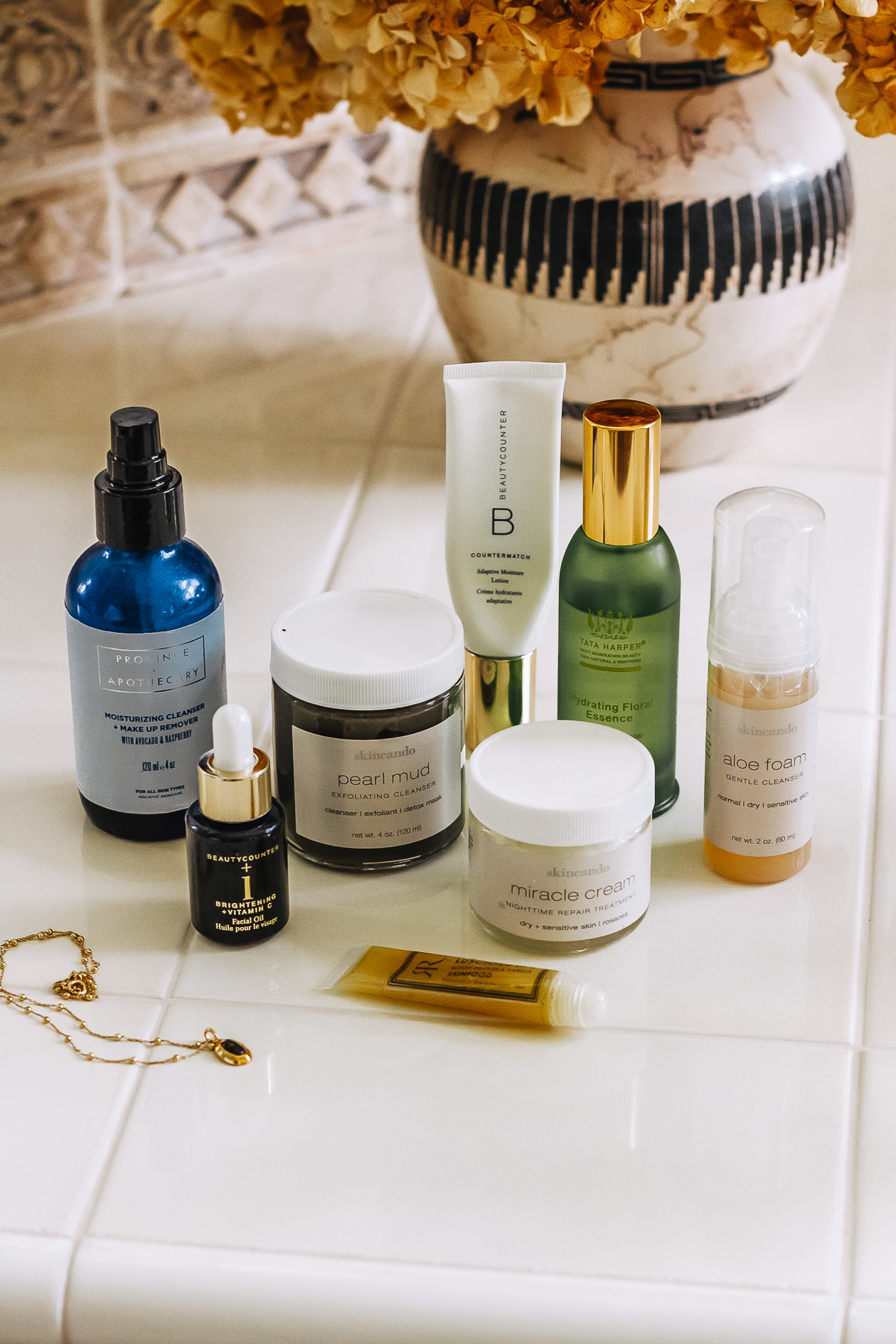 If you've been following my blog, you probably know a lot of the skincare products I use qualify as "clean beauty." This can be kind of a confusing area in beauty, so just to clarify, "clean means that a beauty product should have considered human and environmental health, using a nontoxic element as a baseline and plant-based ingredients for active results." These products are typically devoid of the potentially harmful ingredients found in many of the mainstream skincare and makeup products on the market today. And I'm not saying every product I use would qualify as "clean," but I've been making a gradual transition over the years and I really do see an improvement in my skin.
But I won't bore you with a lecture about what you should or shouldn't be doing with your skin. The products I'm sharing here are just great products I use on a regular basis and it's really just an added bonus they happen to be "clean." So let's get to it – here's the list:
Face
Body
Nécessaire Body Lotion. No fragrance, no nonsense, just a really good everyday moisturizer. At the end of the day, isn't that what we all want?
Nécessaire Body Wash. Ok, right after touting the virtues of a fragrance-free product, I'm going to tell you why I love one that smells heavenly, but hear me out. This body wash is free of all the scary chemicals normally labeled ambiguously as "fragrance" on most beauty products. The eucalyptus or sandalwood scents come purely from natural ingredients and essential oils labeled clearly on the packaging. It's specially formulated for sensitive skin, pH-balancing, non-drying and, not to sound cheesy, but I like to take a deep inhale in the shower because it smells like a spa. However, if you're not a fragrance fan, this body wash comes in a scent-free version just like the moisturizer.
Hempsure Muscle and Joint Balm. I know the jury's still out on CBD products, but I've definitely seen the benefits of using this balm for pain and inflammation. Made with high quality ingredients and organically-grown hemp, I use this for neck and back pain and as a soothing foot cream before bed.
Are there any you would recommend? I'm always looking for new clean beauty products to try and would like to make the transition with my makeup, as well!