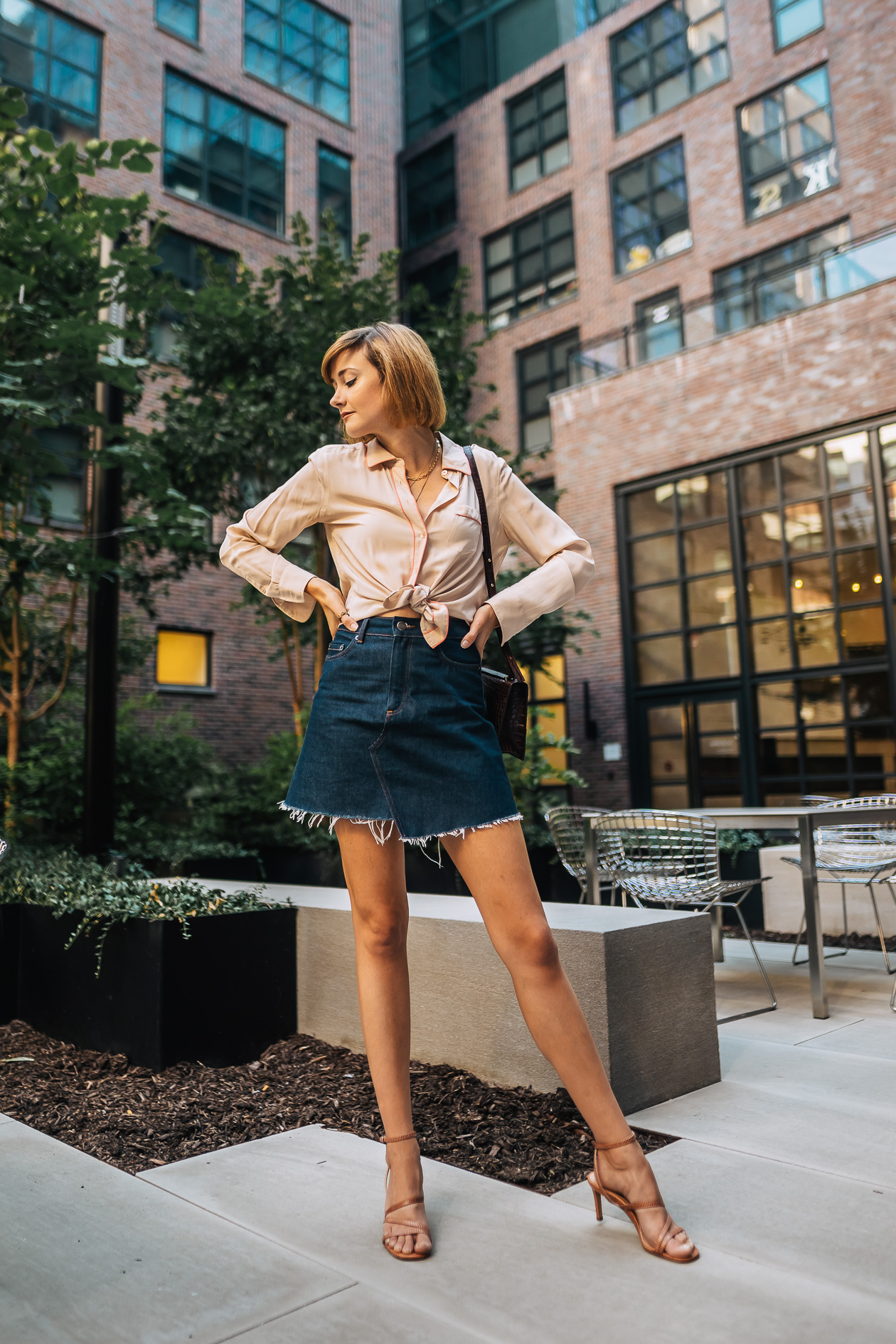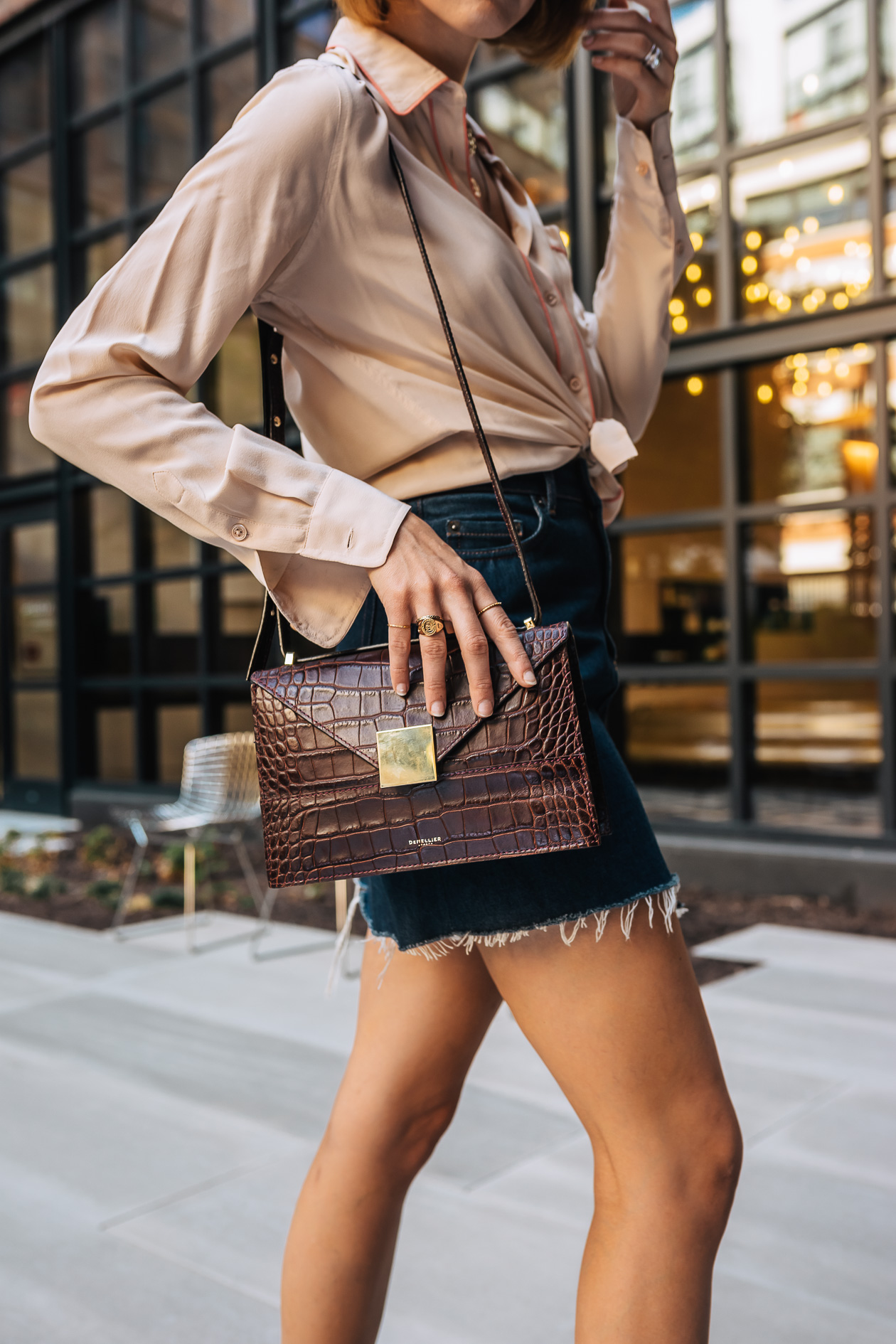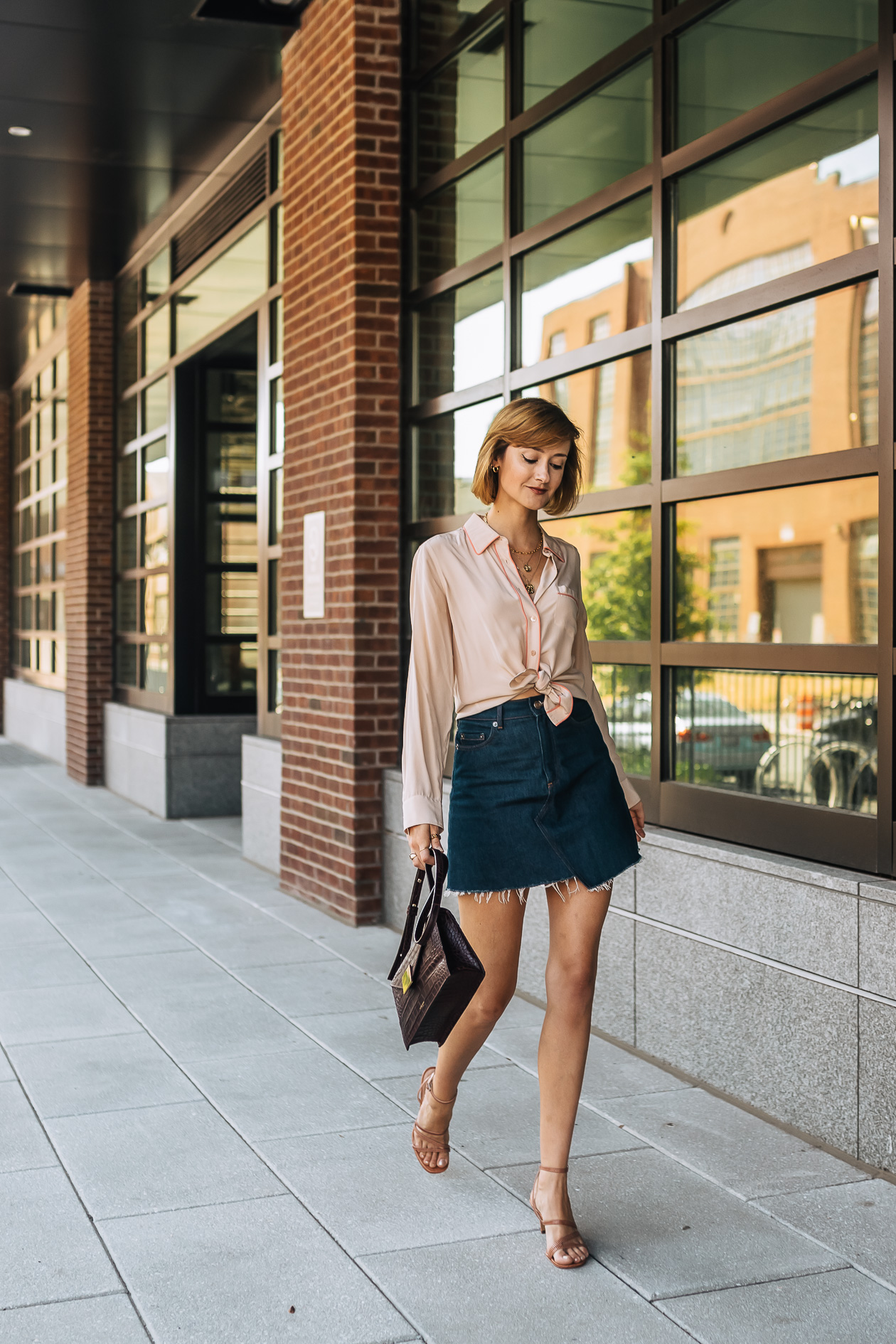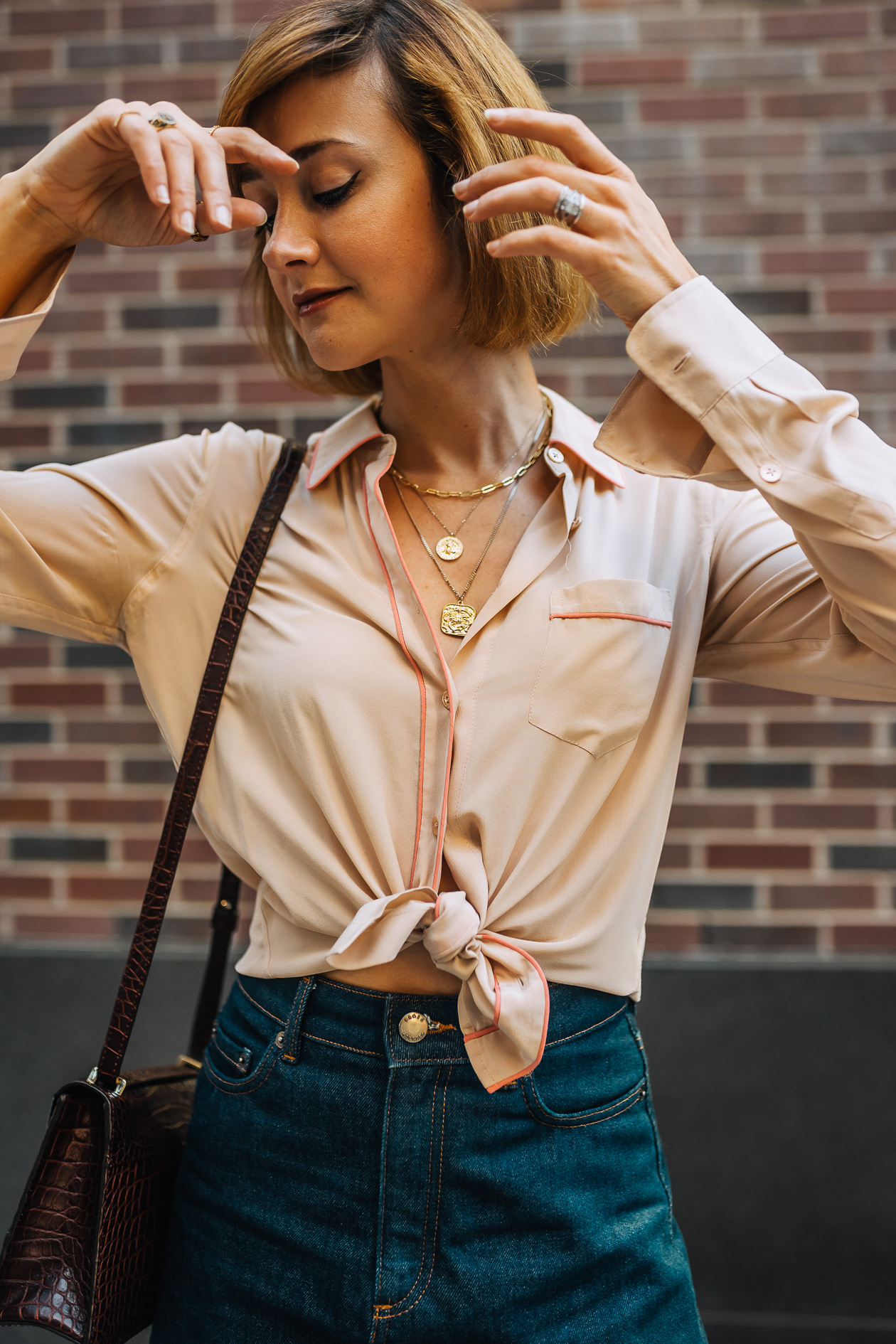 It's still hot as heck here in DC, but I'm chomping at the bit to start thinking about my fall wardrobe. Thankfully, I don't have to wait to start implementing autumnal accessories into my warm weather ensembles now. One trend I'm pretty stoked about is crocodile print. There's something so elegant and refined about croc bags, shoes, and belts, they can make a simple outfit look instantly more expensive with very little effort. This bag is by DeMellier London, a brand that makes super elegant, understated handbags. I pretty much want every one of them, but the chocolate brown shoulder bag has won my heart (for the moment).
As for shoes, I'm all about slingback pumps, lace-up boots, but I'm also stocking up on croc sandals, because the strappy sandal trend is still big for fall (a result of climate change perhaps?). These sandals are via Inez, a Spanish label that uses biomechanics to design chic, comfortable footwear and, take my word for it, they're every bit as comfy as they're designed to be. I love my heels as much as the next girl, but it's rare I find a shoe as well-balanced as this one.
Shop more of my croc favorites below!

---
She's Unique, & Other Stories, and Pixie Market necklaces
Equipment blouse
& Other Stories denim skirt – on sale!
Inez sandals (c/o)
DeMellier London bag (close match for a steal)
Photos shot by Pablo Raya at the Yards Park.