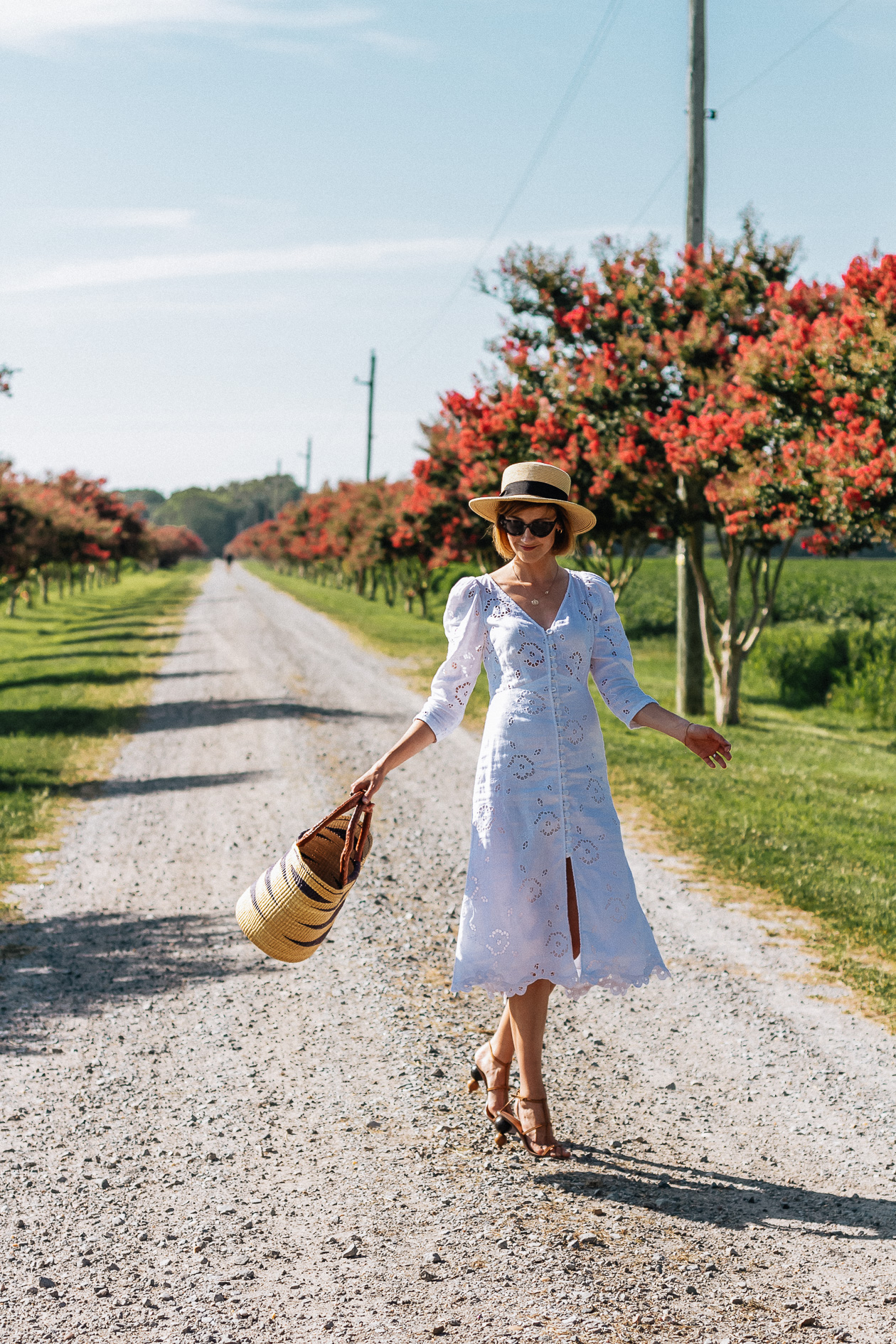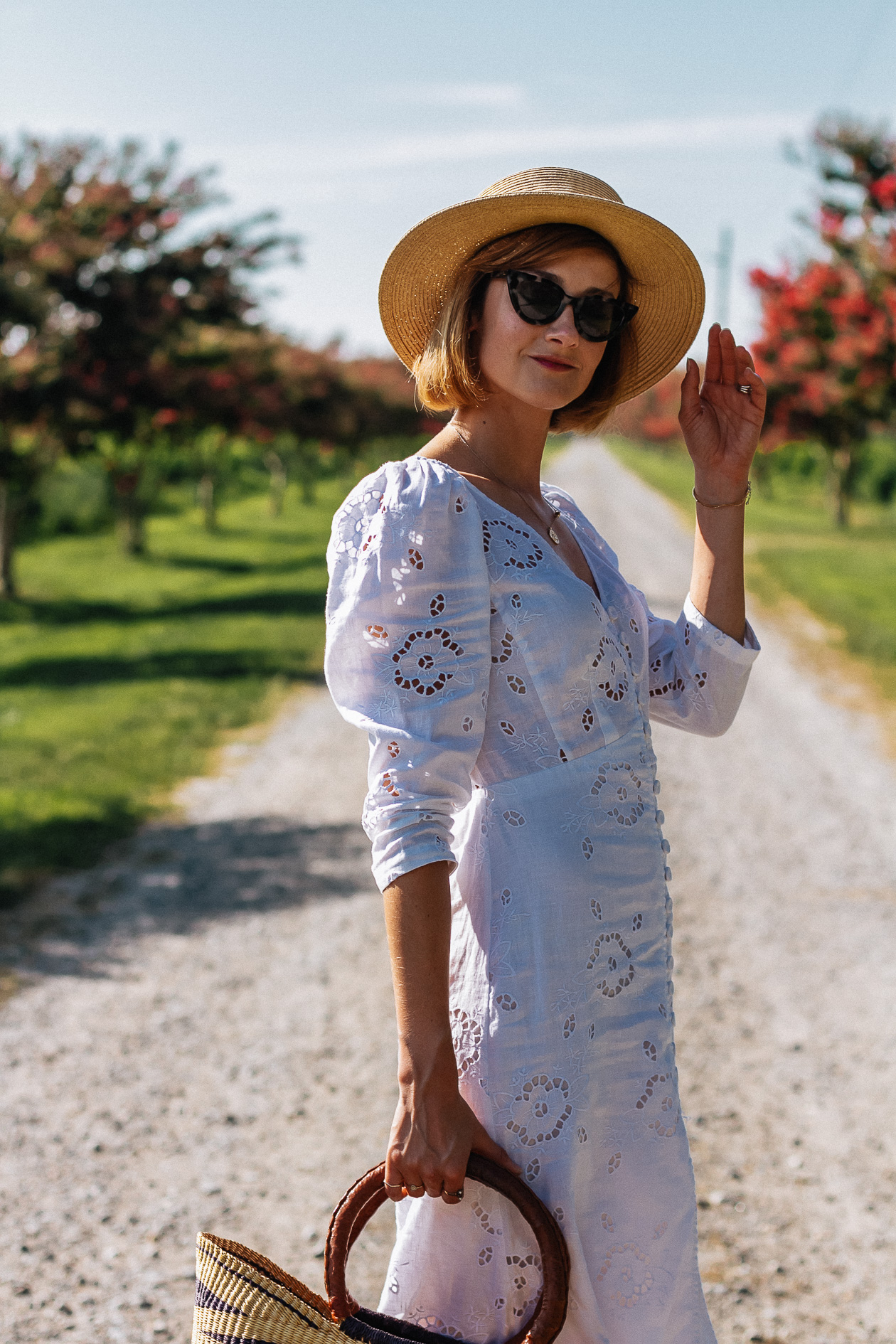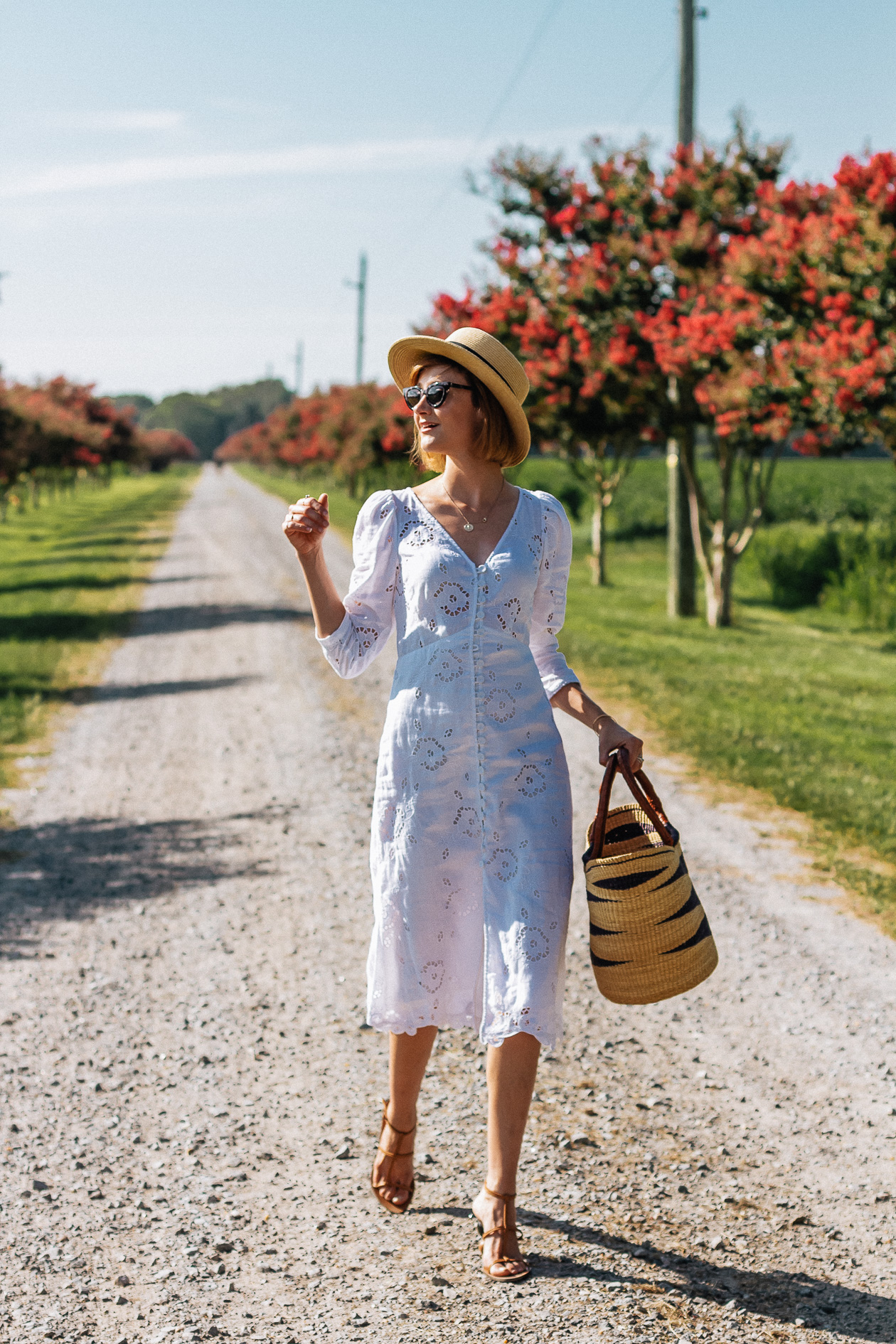 There's something about French style that just makes life look that much more easy, relaxed, but still chic. Just the kind of vibes one aspires to when they're on vacation. This was kind of my goal when I was packing for our recent beach trip to Cape Charles, Virginia. Lots of white clothing, dainty gold jewelry, and as little makeup as I could get away with. This look was one of my favorites and when surrounded by the blooming crepe myrtles that cover this quaint little beach town, it felt beyond idyllic. Here are a few of my key essentials for creating a chic French summer look…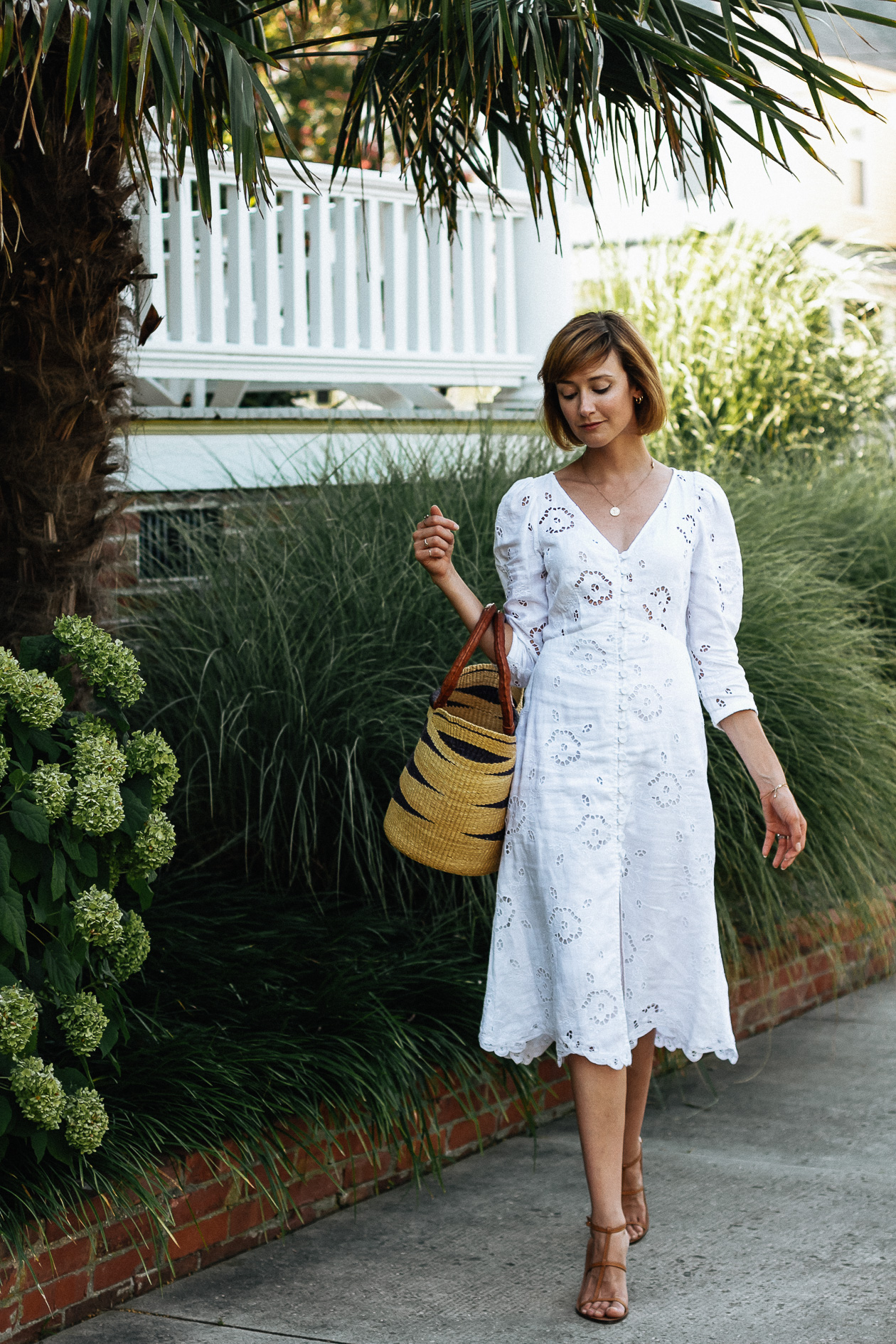 The White Dress
A pretty white dress never goes out of style. Make sure to go for a natural fabric like cotton or linen (and don't worry if it's wrinkles, it just adds to your relaxed French look!). This puff sleeve dress has lovely eyelet detail that makes it extra sweet and summery.

---
The Straw Hat
Shield your face from the suns rays and polish your look at the same time – it's a win-win. Whenever I visit Paris, I always love seeing how French girls elevate the simplest of looks with a cool straw hat. I got this one for a steal last year and it's held up marvelously despite numerous dousings at the beach and pool and being crammed into various travel bags.

---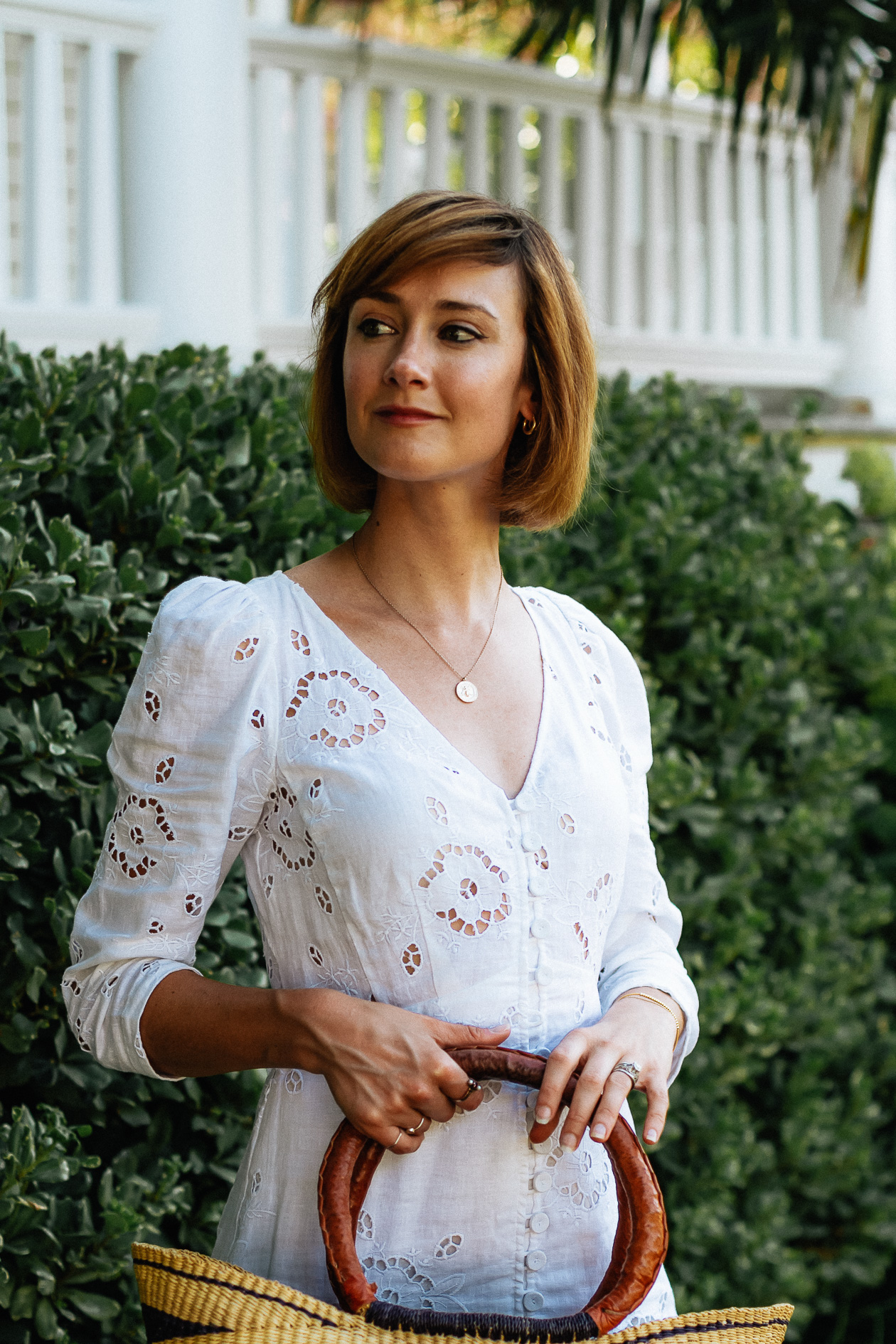 Dainty Jewelry
The French philosophy on jewelry seems to be "less is more." Coco Chanel herself once said, "before you leave the house, look in the mirror and take one thing off." For this look, I went with just a simple gold coin necklace, some delicate hoops, and fine rings.

---
The Woven Bag
Something about a woven bag just stirs up feelings of strolling through Provençal lavender fields and along the beaches of Saint-Tropez. Reference Jane Birkin's original go-to straw bag as evidence one doesn't have to spend a lot on a bag to look impossibly chic. Mine is an African market bag that I got years ago, but you can find similar ones on Etsy.

---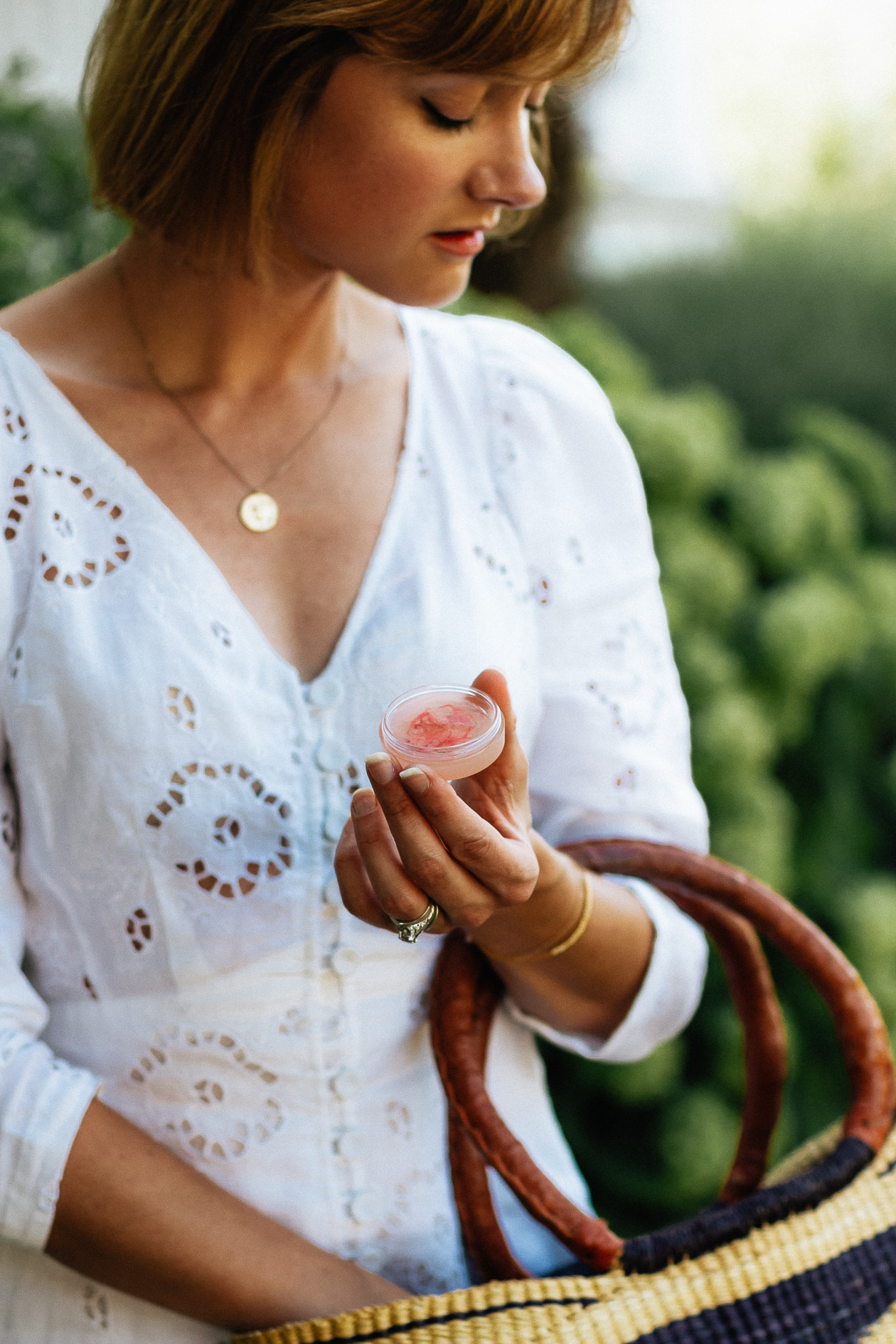 Minimal Makeup
Like the jewelry, French women have a light hand when it comes to makeup and one might argue they look more beautiful because of it. For this look, I started with a bit of Darphin Intral De-Puffing Eye Cream along with their Cooling Hydraskin Stick on my face (it feels amazing on hot days!). For makeup, I used my summer favorite, Clarins Tinted Sunblock, which has a nice sheer coverage, and a touch of eyeliner and mascara. To finish the look, I used Darphin's Petal Infusion Lip and Cheek Tint for a subtle pink hue on my lips and cheeks.

---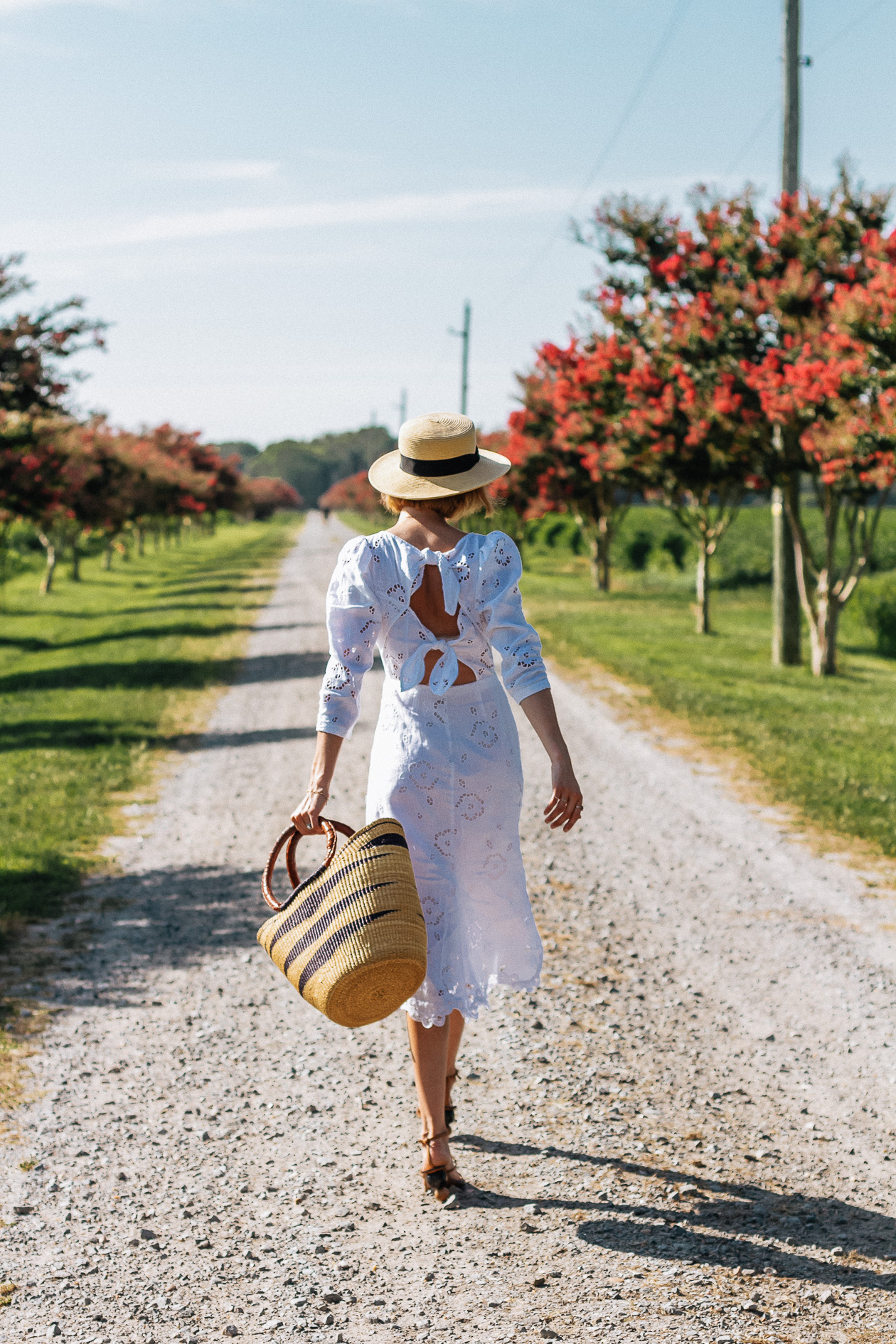 Full look:
Target hat
& Other Stories sunglasses
& Other Stories necklace
Rebecca Taylor dress
Cult Gaia sandals
African market bag