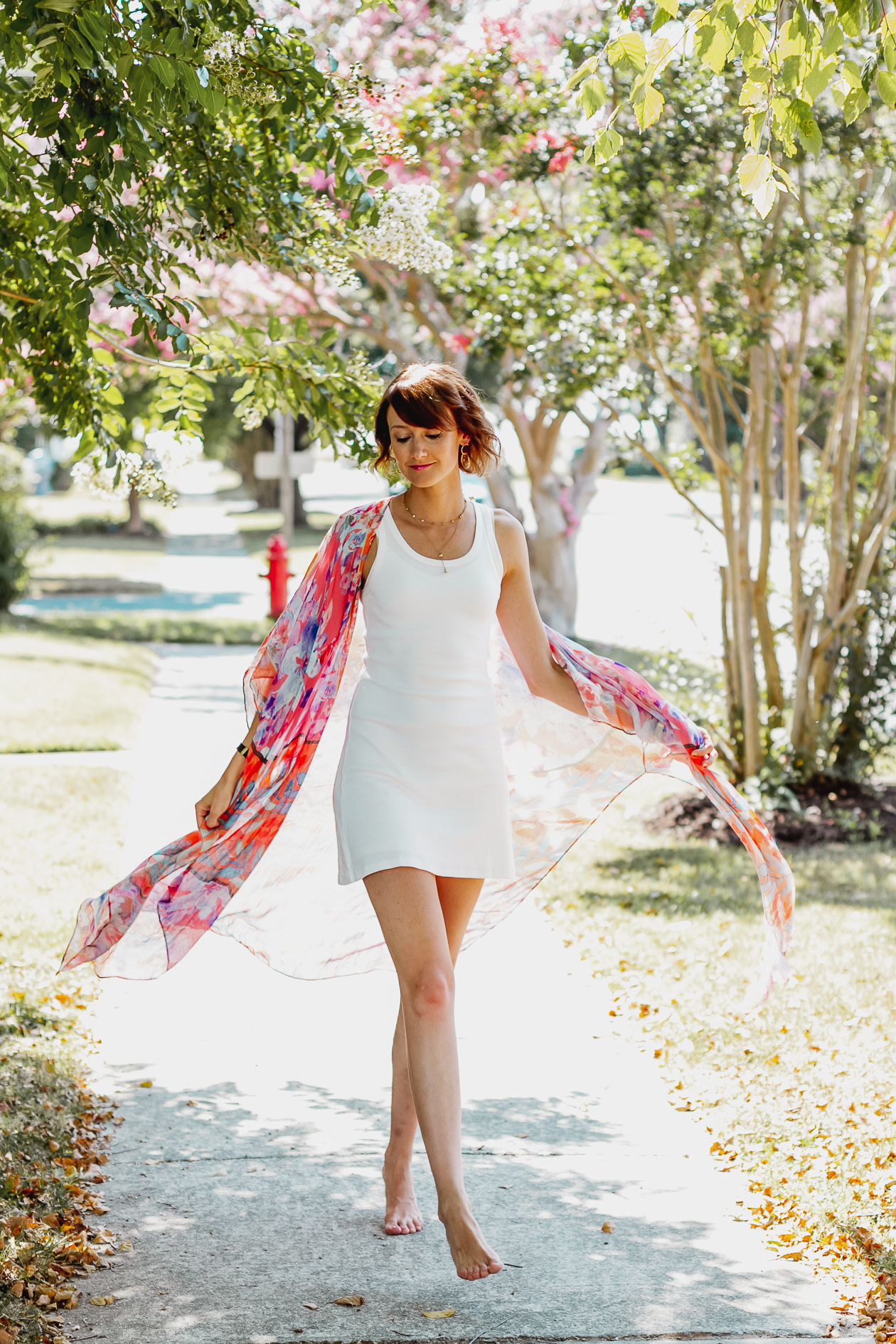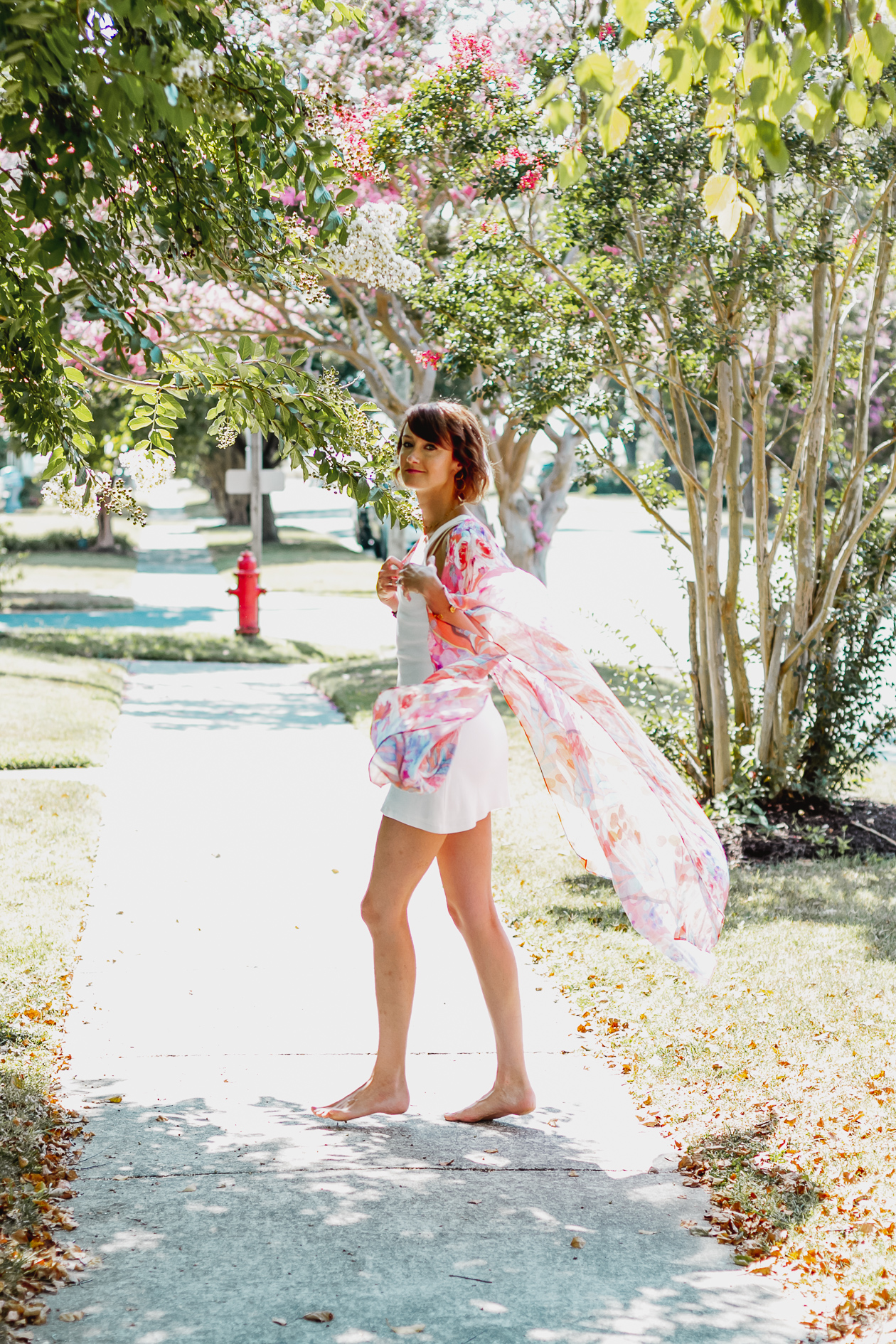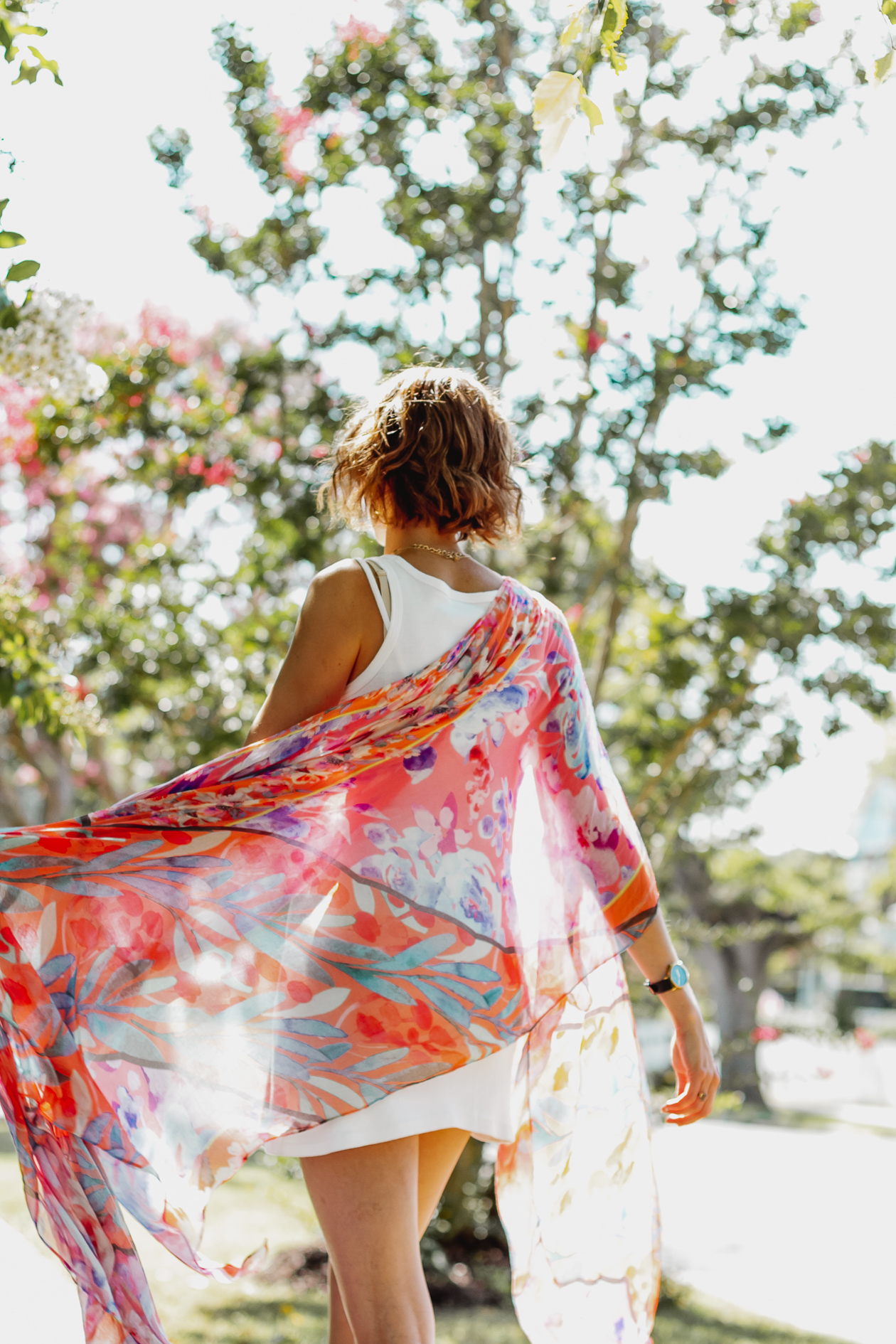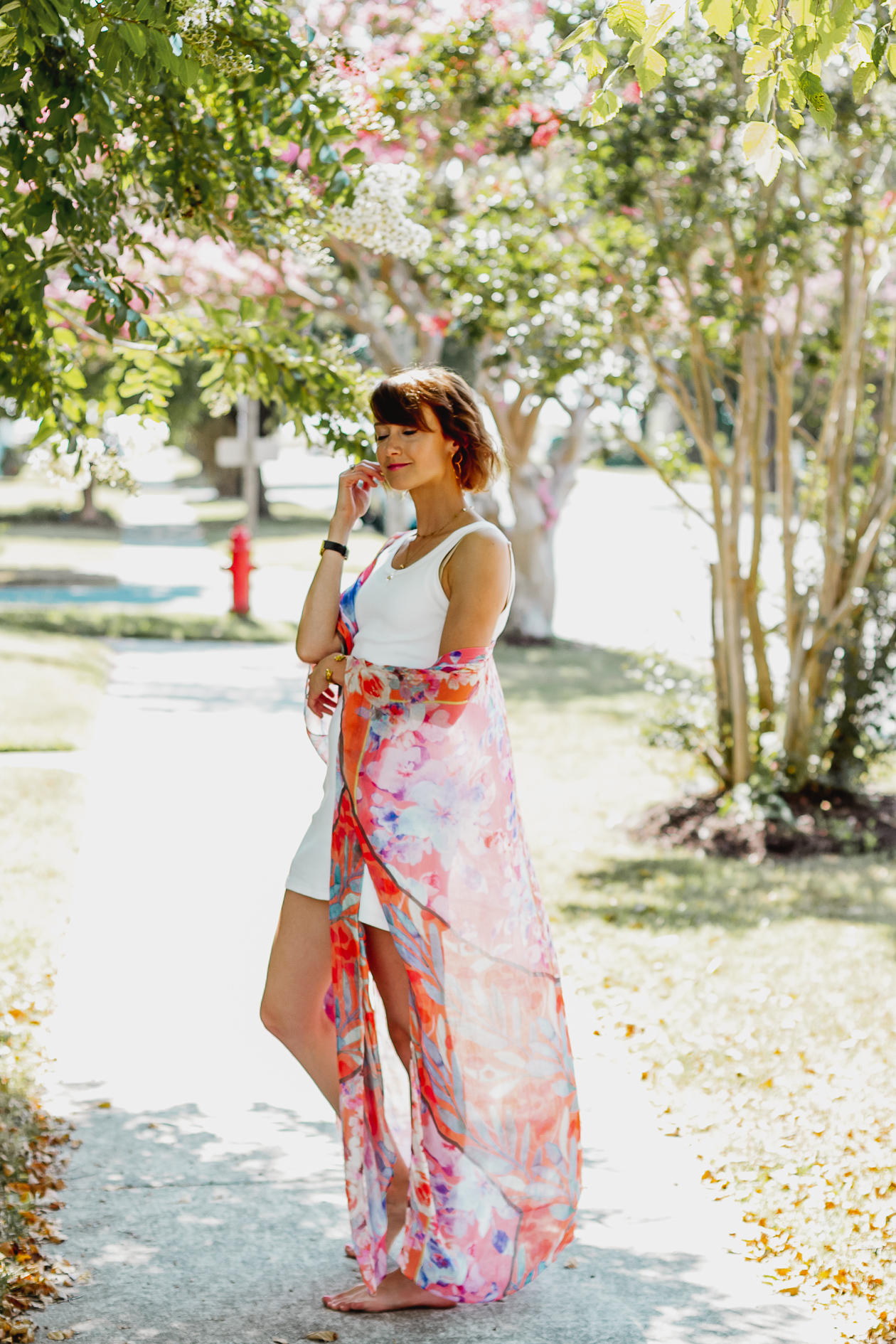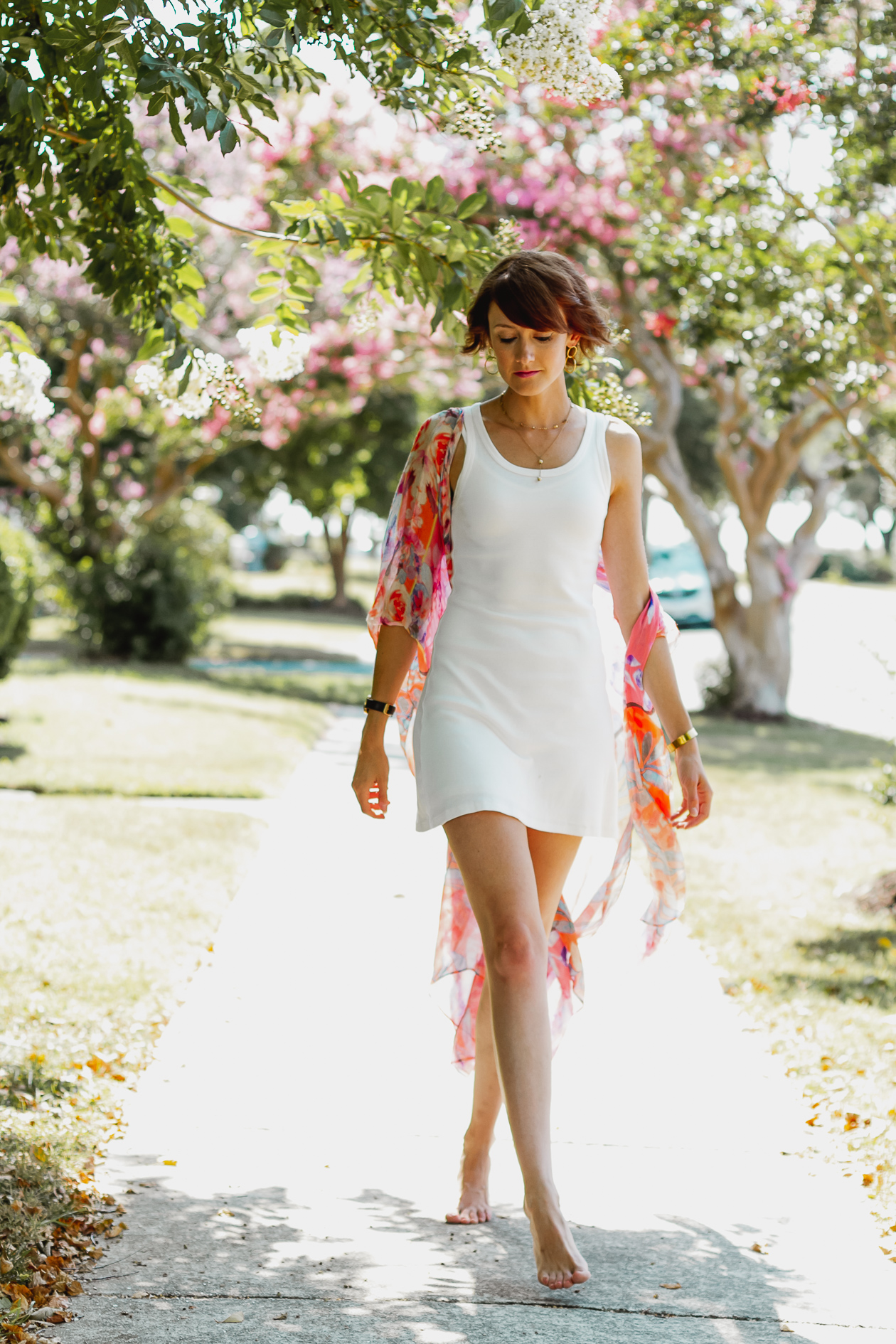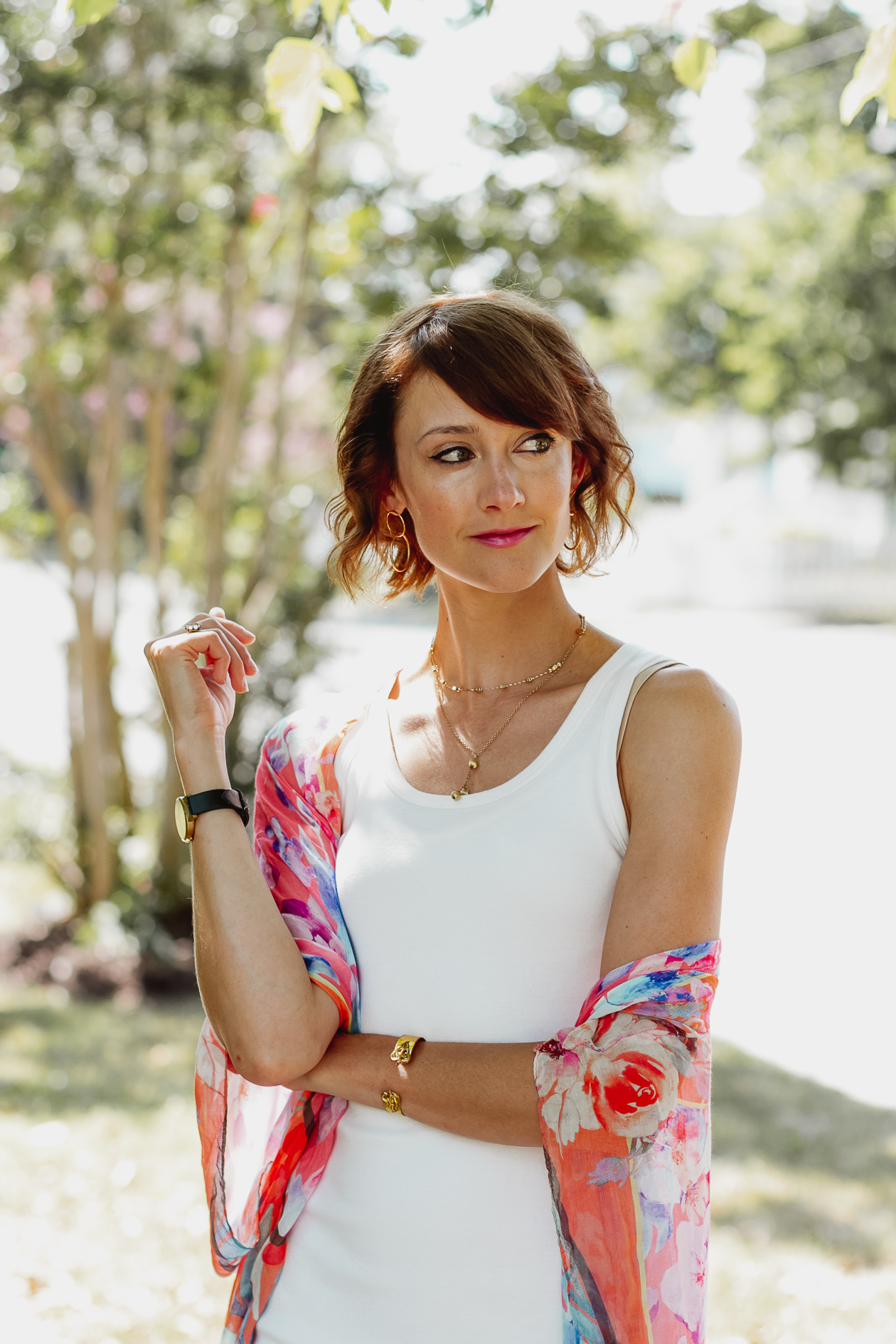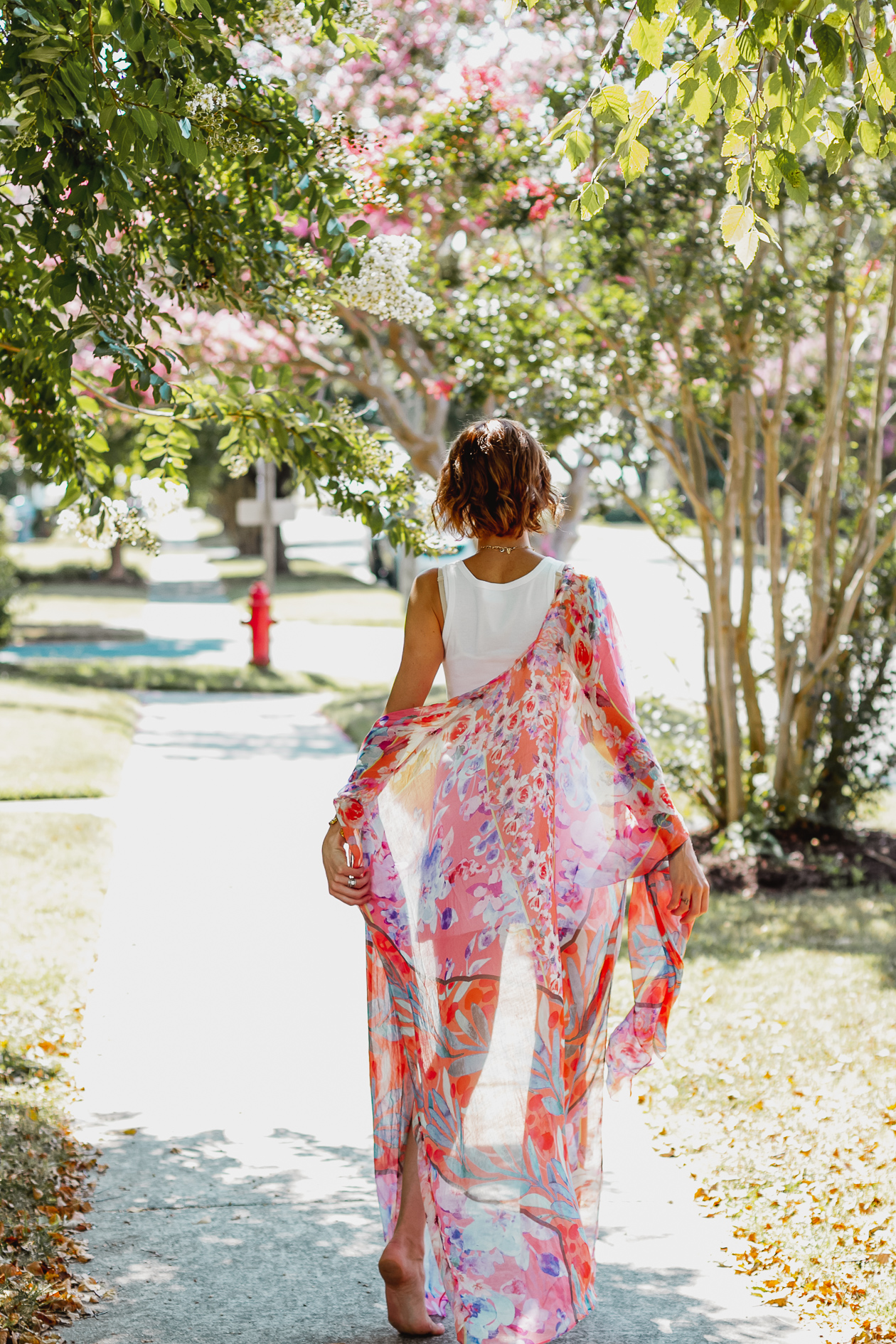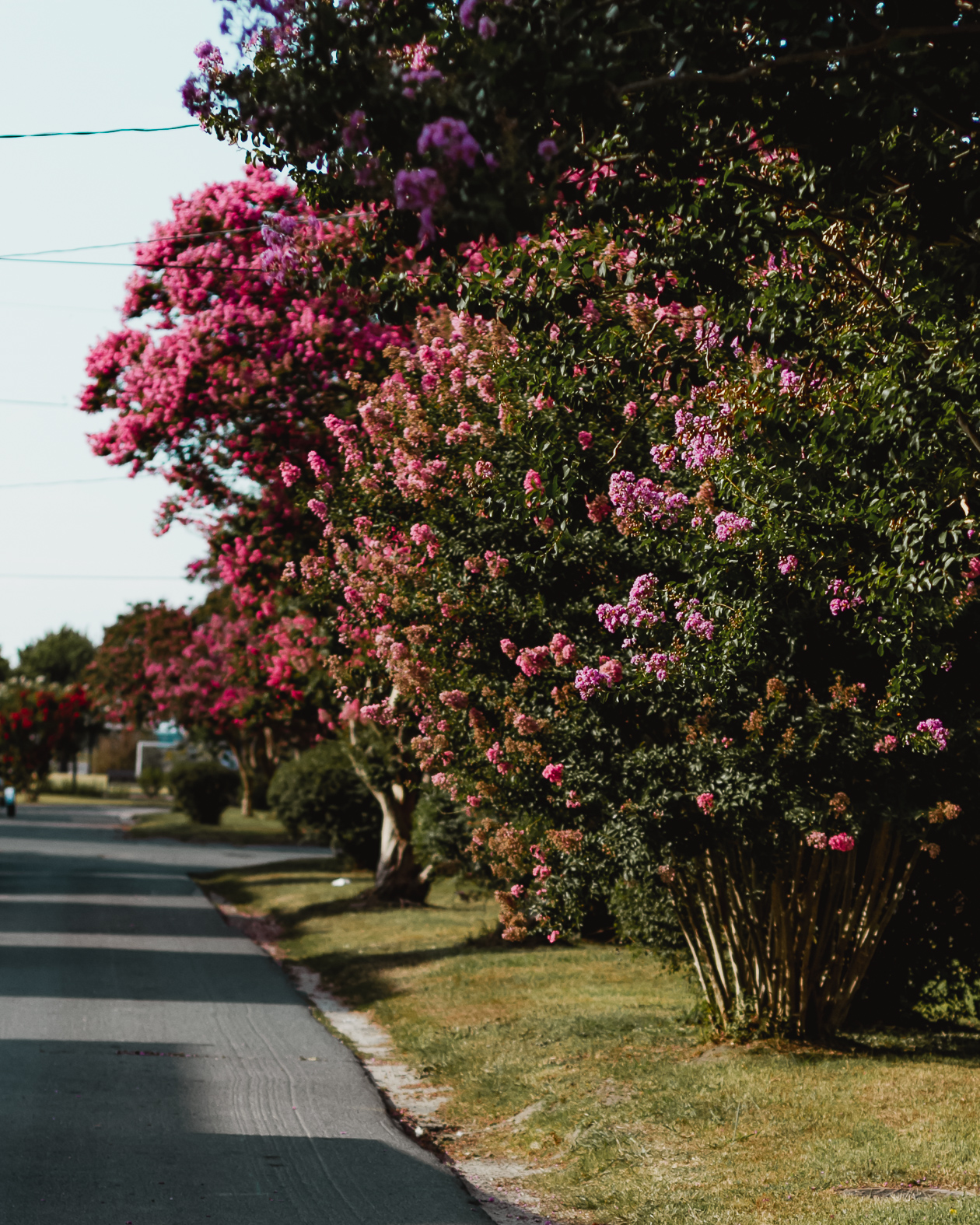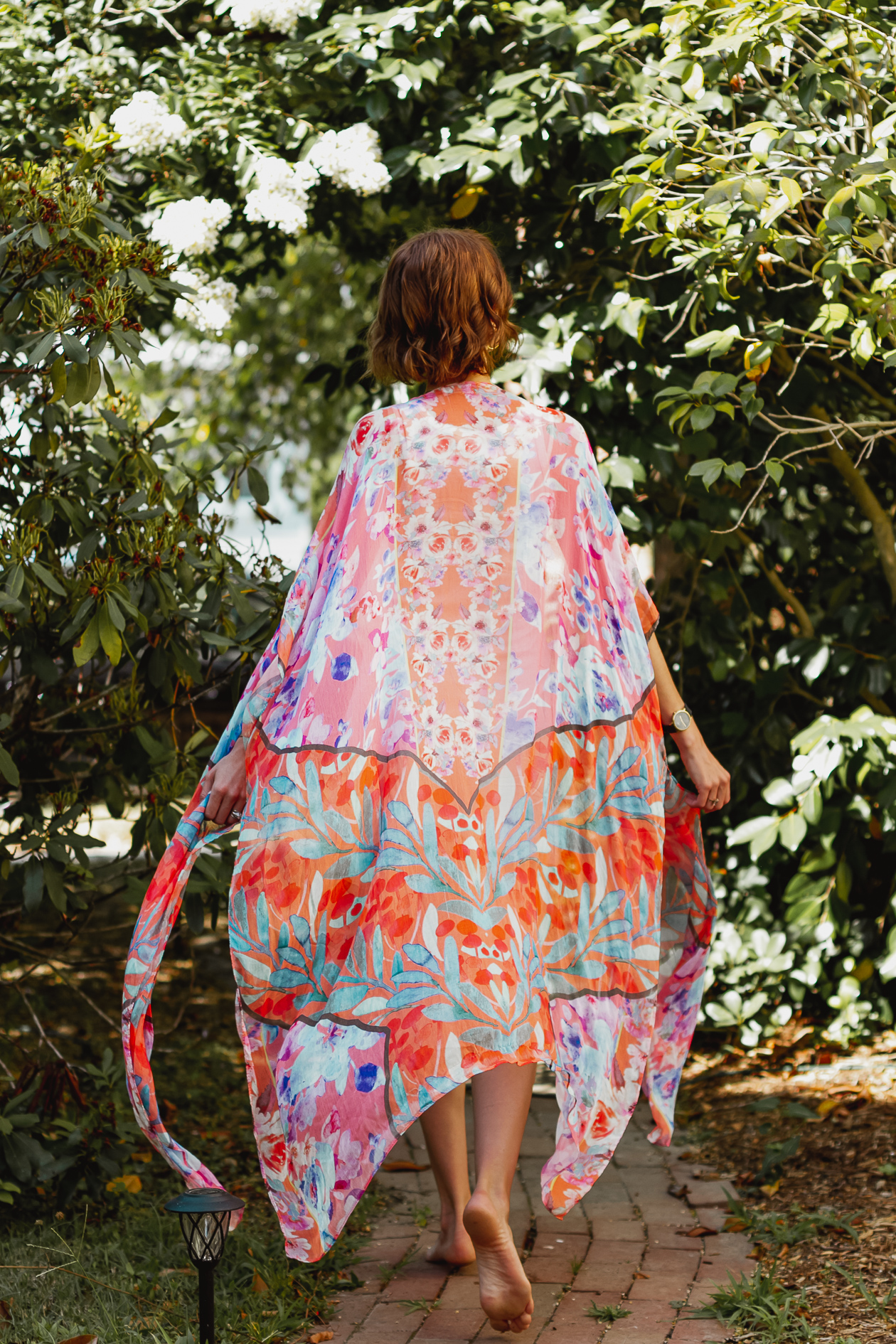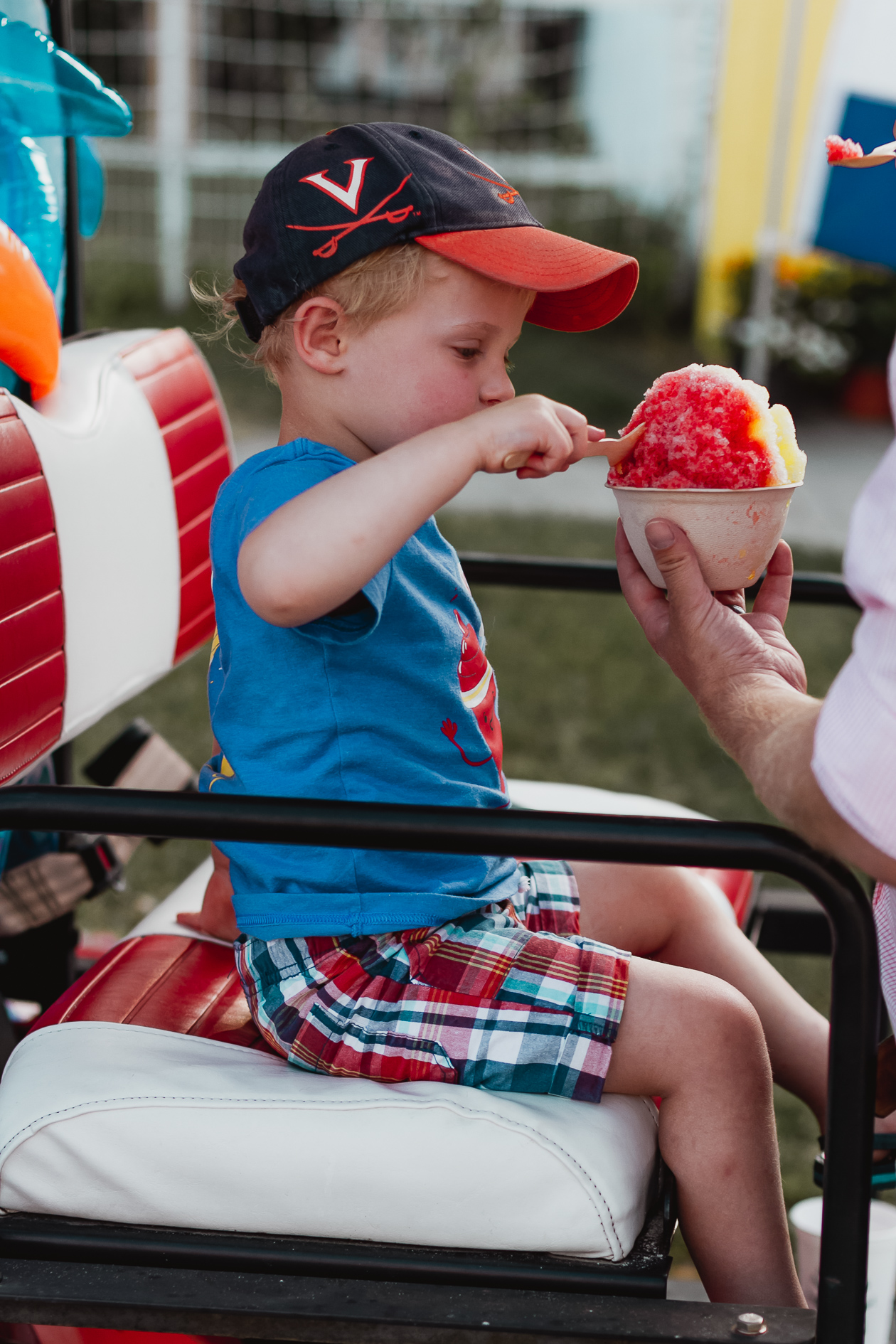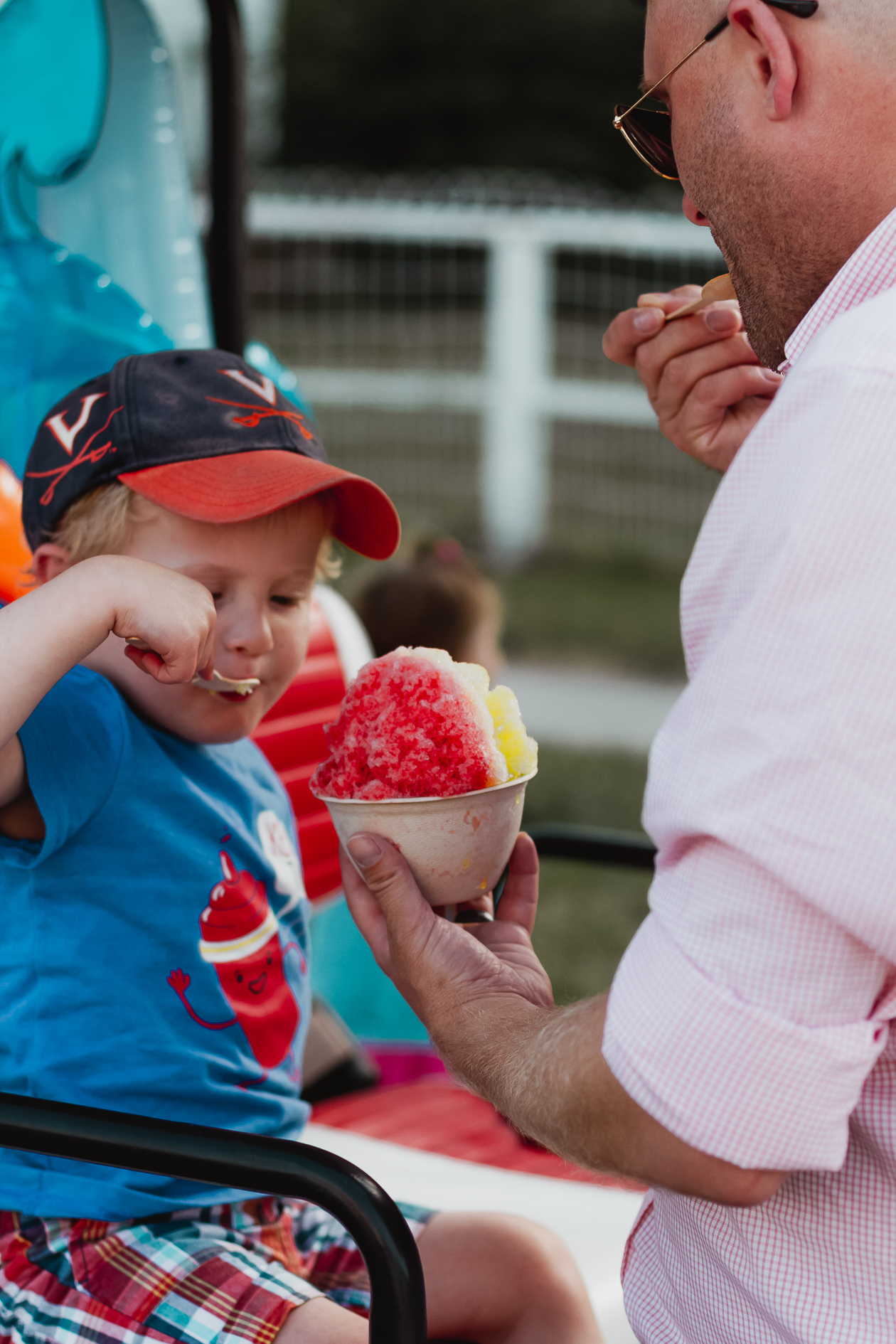 We must have inadvertently timed our Cape Charles trip perfectly this year, because when we arrived, the crepe myrtles that line the streets were in full bloom. Fun fact: the abundance of these beautiful trees can be traced back to the 1930s, when the Women's Club of the Eastern Shore planted about 700 crepe myrtles from Cape Charles to Exmore. I brought this pretty kimono with me (a fun parting gift from DC Fashion Fool's dinner at Sequoia earlier this summer) and it just so happened to match the flowering trees perfectly! It's from South Moon Under and appears to currently be on sale ;-).
Anyway, I have a few small updates to the little Cape Charles guide I put together last year.
Peach Beach Shave Ice Shack – On the outside, Peach Beach is an unassuming albeit brightly-colored beach shack. On the inside, it's a veritable disco hut lined with rainbow carnival lights serving up shaved ice in a wall full of tropical flavors. (Adult) pro trip: adding a splash of liquor makes for a delicious cocktail.
Cape Charles Distillery – This newly-opened distillery features a tasting room with leather couches, cool masculine decor, and inventive cocktails. My whiskey connoisseur husband liked both the bourbon and rye and called it "some of the best young whiskey he had ever had."
Buskey Cider on the Bay – A new offshoot from the Richmond-Based cidery, Buskey has a large variety of semi-sweet and dry ciders. The Cape Charles location has a great outdoor patio with cornhole and oversized Connect Four that are great for entertaining kids and adults alike!
Boat Rides – This year we decided the kiddos were old enough to enjoy a boat trip and were determined to make it happen. Lucky for us, our friends that live in Cape Charles had the hookup with a friend that kindly took us around. We checked out two of the deserted nearby islands to hunt for seashells and enjoy a secluded lunch on the beach. A quick google search brings up a bunch of options for local boat trips if you want to take one of your own. I highly recommend exploring the nearby barrier islands and playing castaway for a few hours.
Fabien Ajzenberg earrings
gold necklaces
Juniper Blue kimono (c/o South Moon Under)
white mini dress