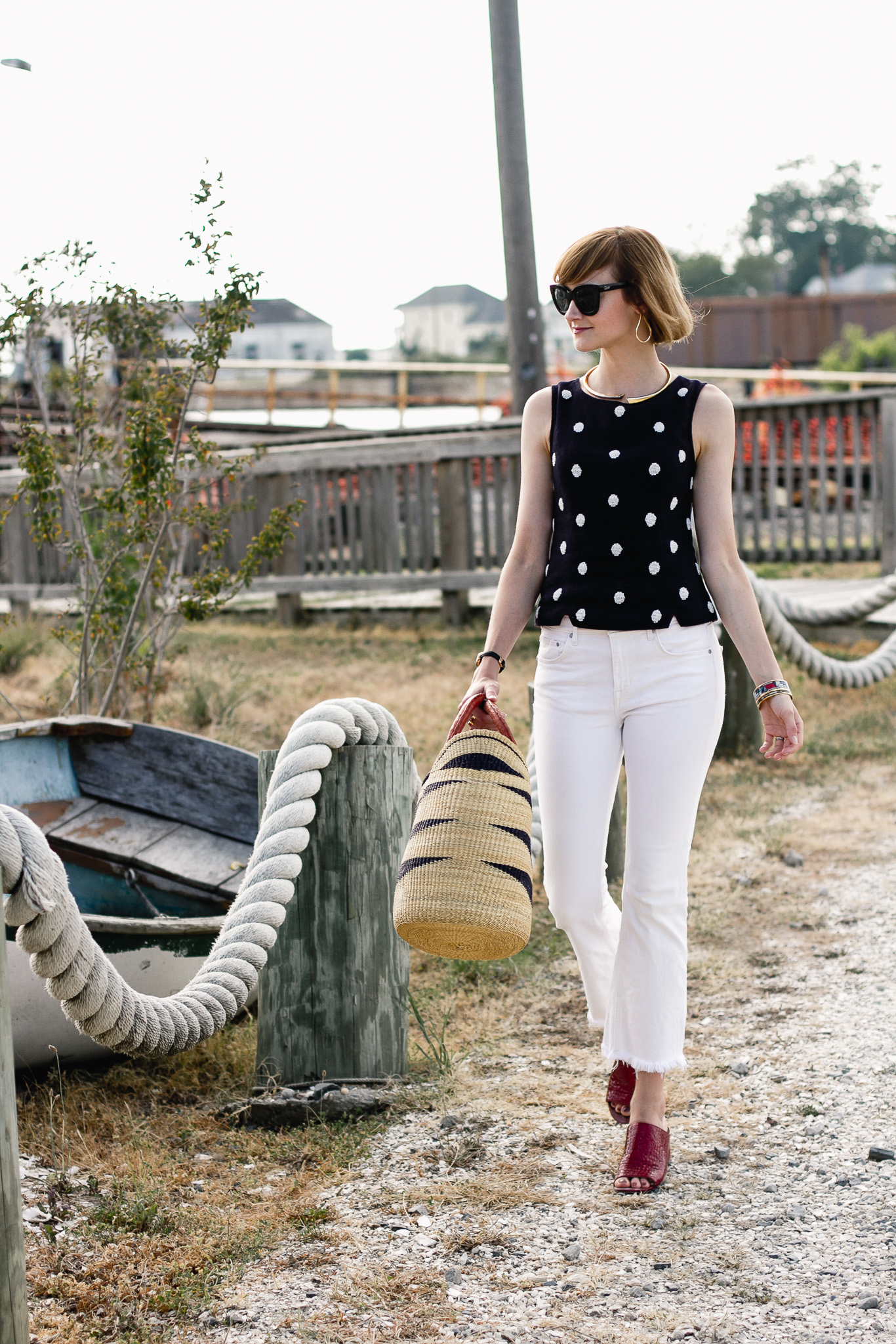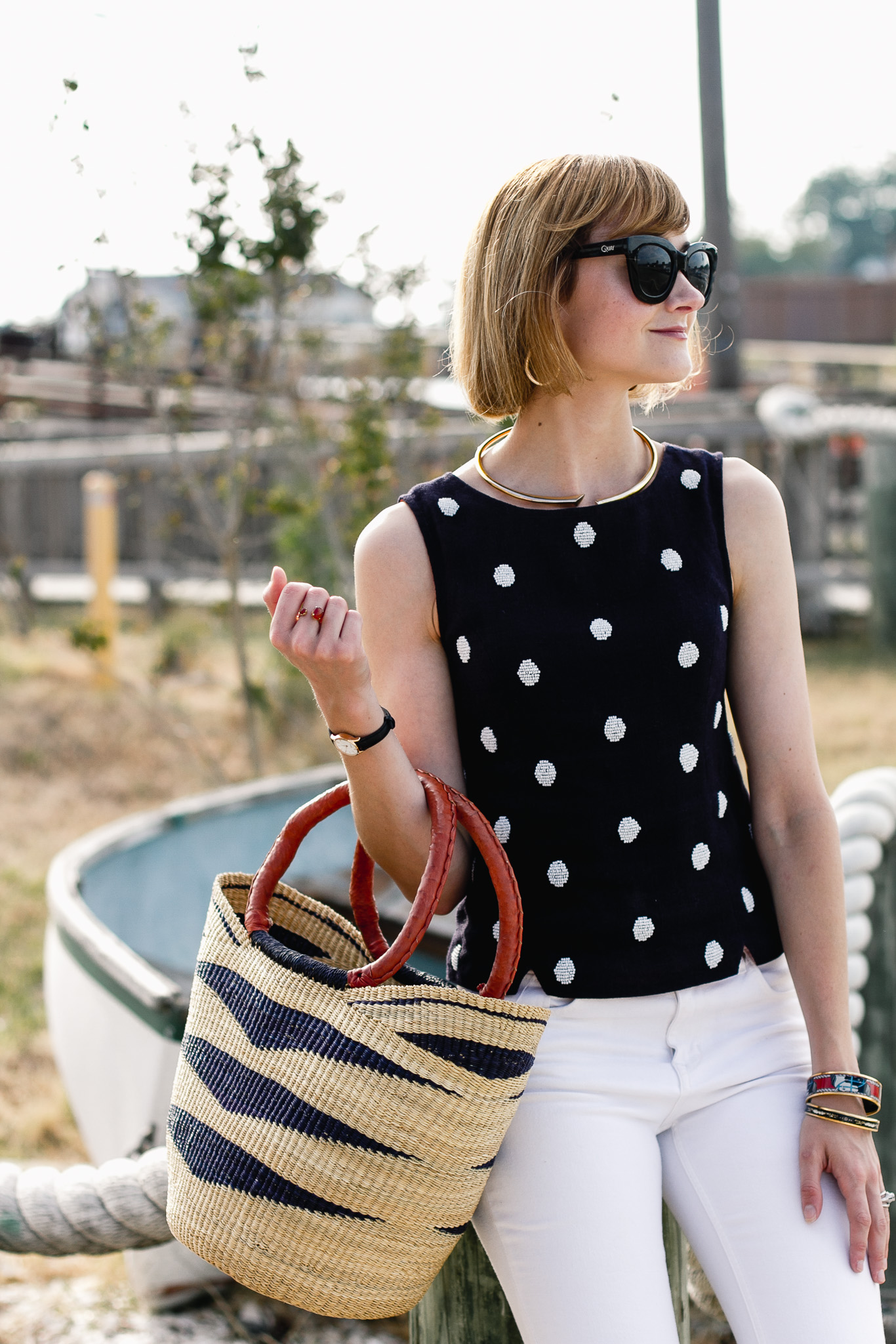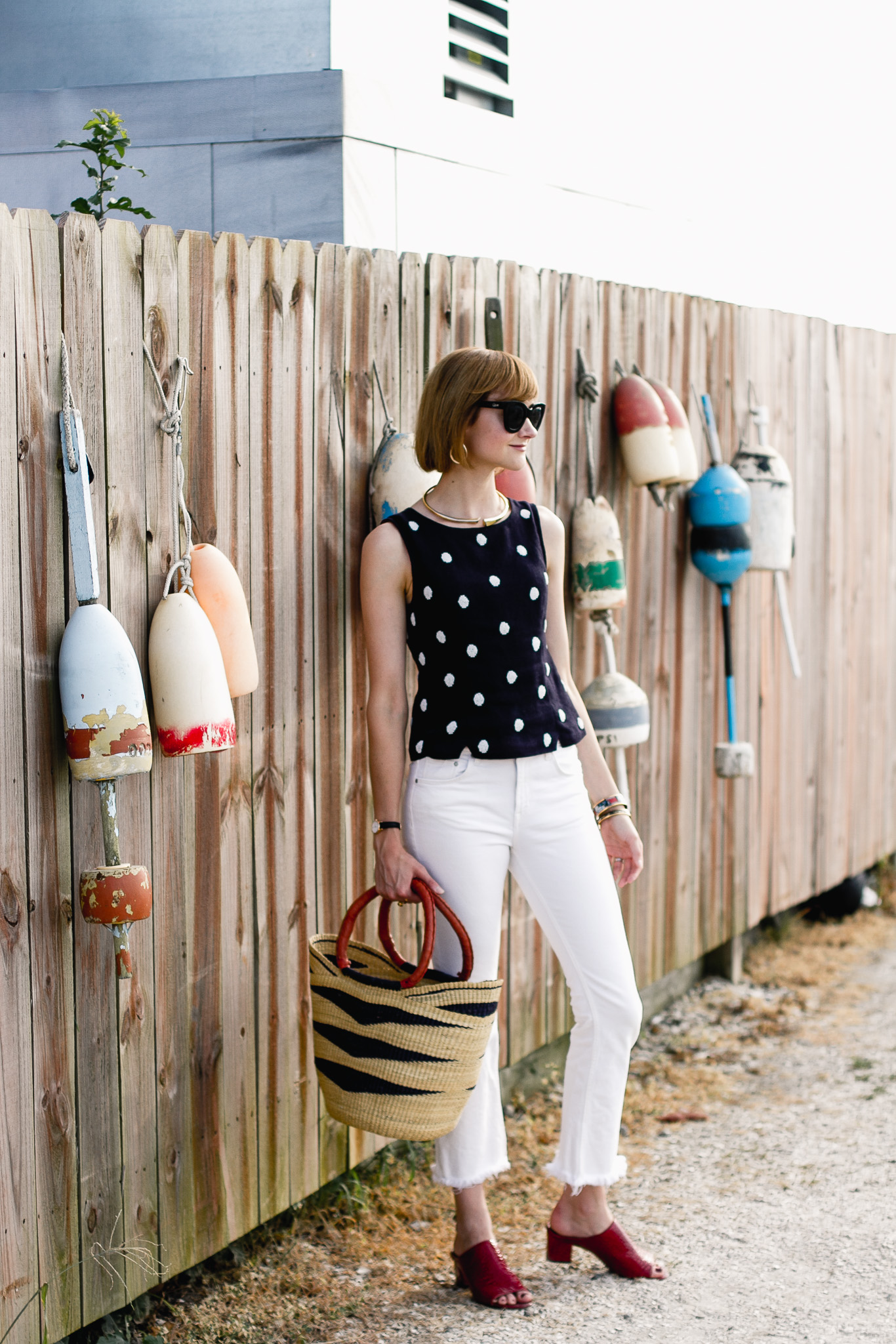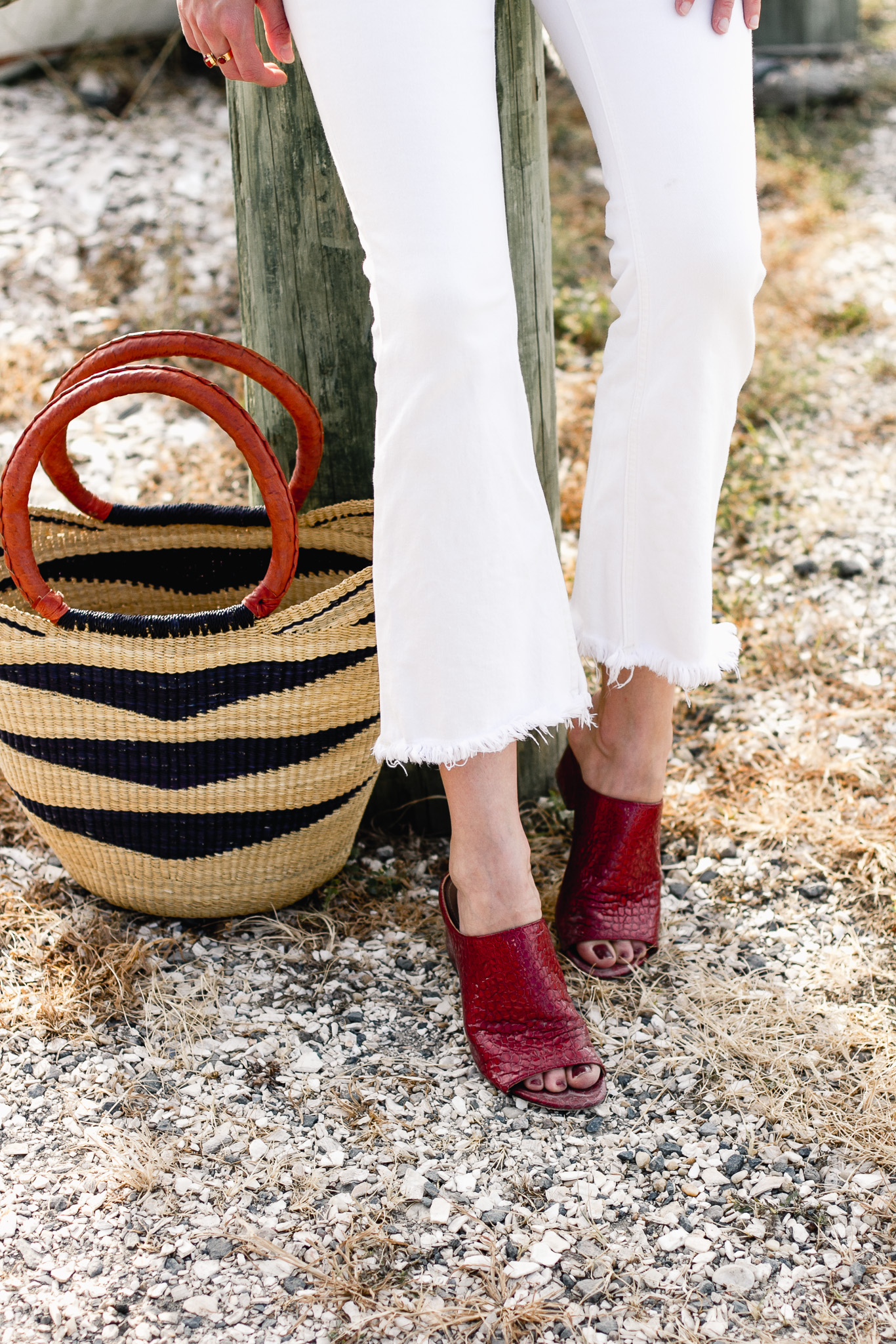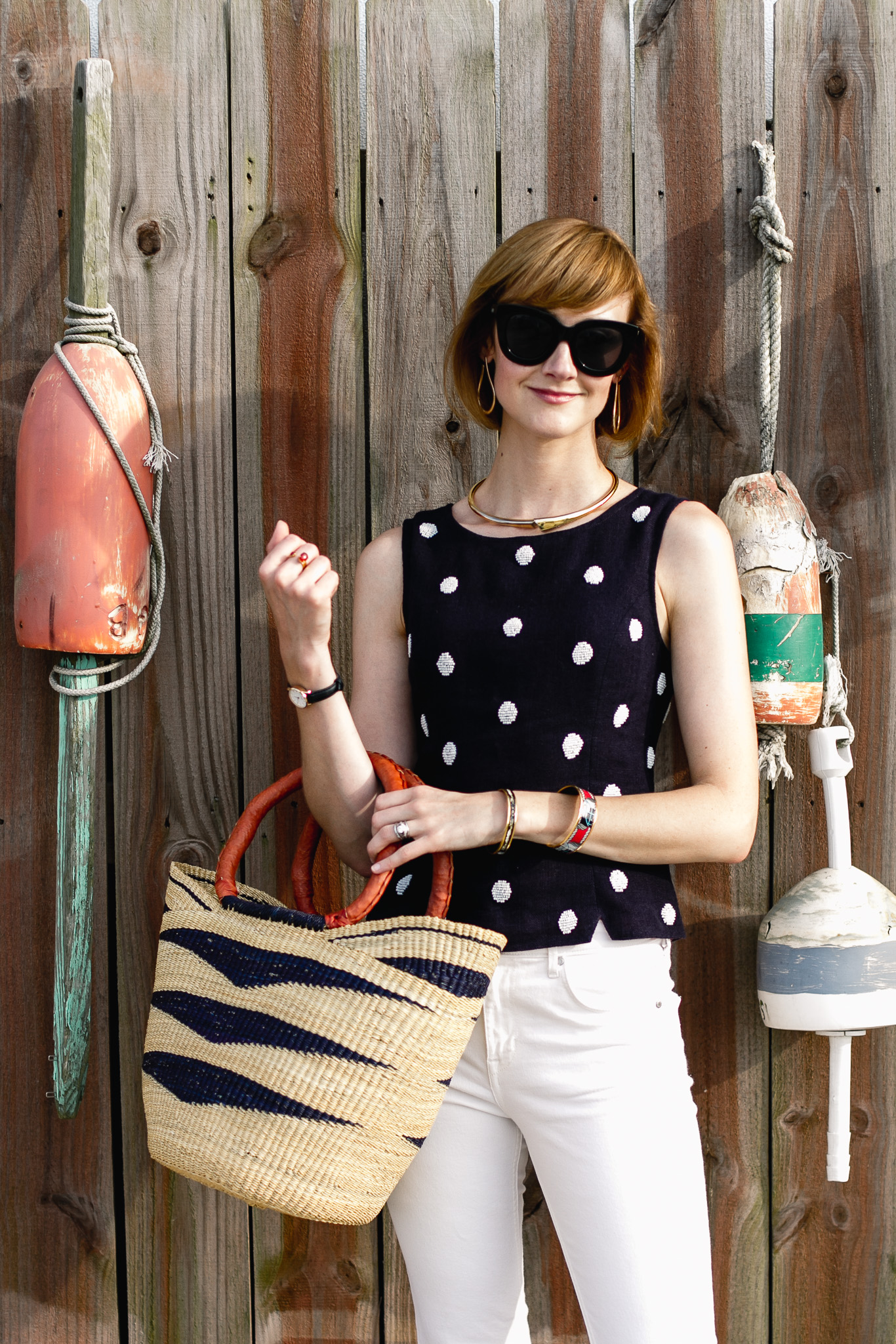 Finally getting a chance to share my little guide to Cape Charles, Virginia. My family and friends loved our stay at this charming beach town, so it's definitely worth a look if you're planning a Labor Day weekend getaway.
Where To Stay
Whenever we travel together, my good friend Jenny always finds us the best rental houses (this house in Newport being a perfect example) and this time was not exception. Her beautiful home is in the process of being renovated so this house was a perfect option for all of our families to stay together. We loved that the back bedrooms of the house had their own sitting room and stairway, so we could put the kids to bed without disturbing them. It was also within walking distance of the beach (which, by the way, was never crowded), making it easy to get up and go whenever we felt like it.
What to Eat
I don't know about you, but when I go to the beach, my favorite places to eat dinner are oftentimes the most casual. The Shanty totally fit the bill of my ideal beach spot with picnic tables, cornhole, a beautiful view of the water, and really, really good seafood. The photos above are from the night we had dinner there and you might notice my shoes are a little dusty from the aforementioned cornhole. This place is popular so if you have to wait, do like we did and get an order of their delicious crab dip and a grapefruit or orange crush while you wait!
For lunch, you really owe it to yourself to indulge in one of the delicious subs at Deadrise Pies. I'm sure their pizzas are good too, but since I only tried the sandwiches (my friends let me sample each of theirs), I can honestly say you can't go wrong with any of them. Really. My mouth is watering right now just thinking about them.
I feel like it's not a real beach vacation without a trip to a cute ice cream shop so thank goodness for Brown Dog Ice Cream. This local favorite (named for the friendly lab that frequents the establishment) uses locally-sourced ingredients and features cool flavors like lemon poppy seed and peach streusel, as well as traditional favorites on their always-changing menu.
Also of note: there's a number of farm stands nearby and on the drive down so it's always fun to pick up some fresh produce to enjoy at home (and it's a heck of a lot cheaper than what you'll find at the farmers' markets in and around DC!).
What to Do
The main attraction here is the beach! We loved that the water is relatively shallow and calm, making it perfect for little kids to splash and play without getting knocked over by a wave. It's equally great for adults (like me) who enjoy lazily drifting around on a floatie with a beverage in hand. Unlike many of the popular beaches near the DC area, the beach here is blissfully uncrowded, even on a popular vacation weekend like Fourth of July.
Speaking of the Fourth of July, if you happen to plan your visit around that holiday (like we did), definitely check out the annual parade. The town goes all out with decorated golf carts and candy for the kids – you can check out my photos from the event here!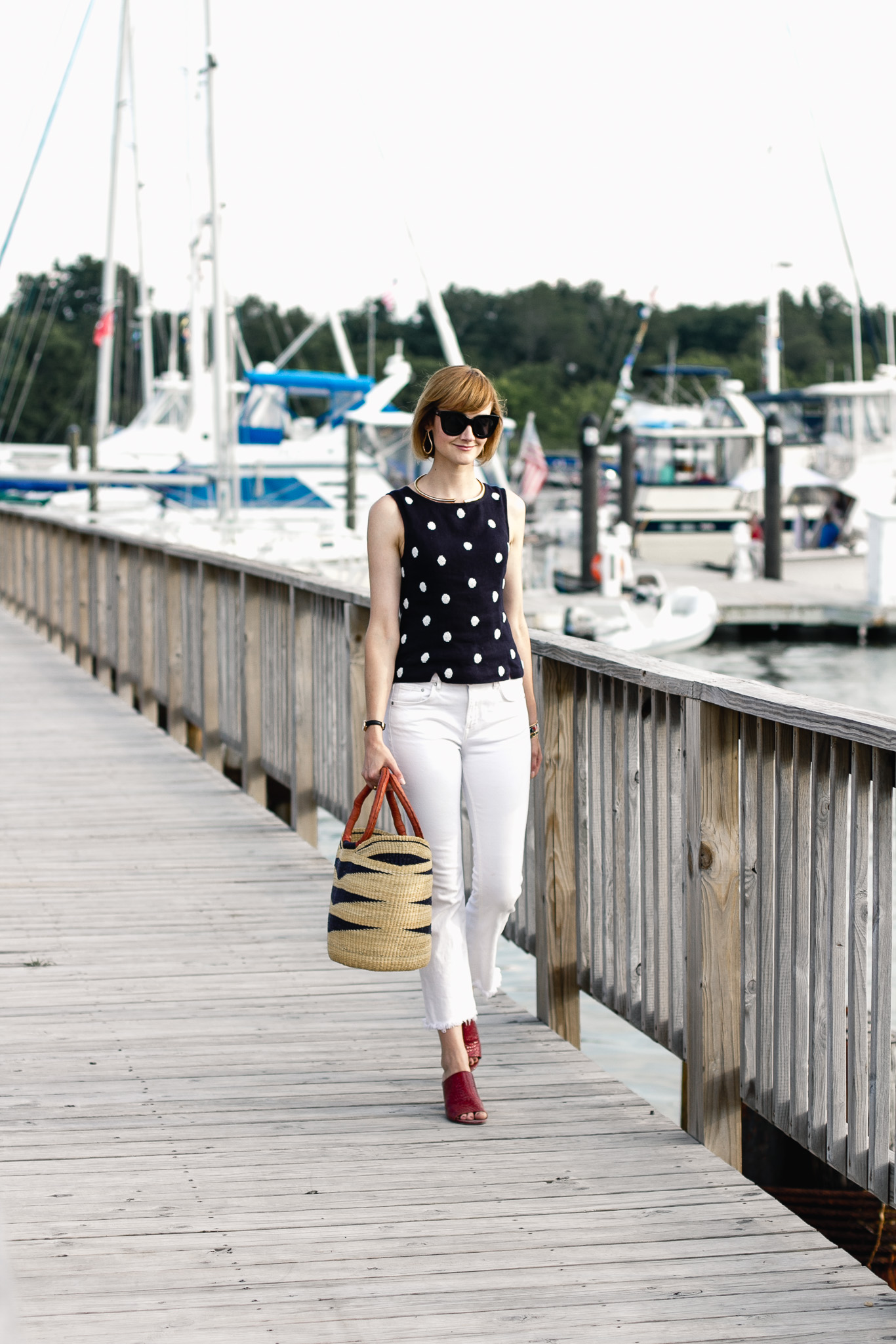 Quay sunglasses
Mango earrings
polka dot top
Hermès bangles
Cluse watch
Ela Stone ring
H&M jeans
Donald J. Pliner mules – on sale!
straw bag