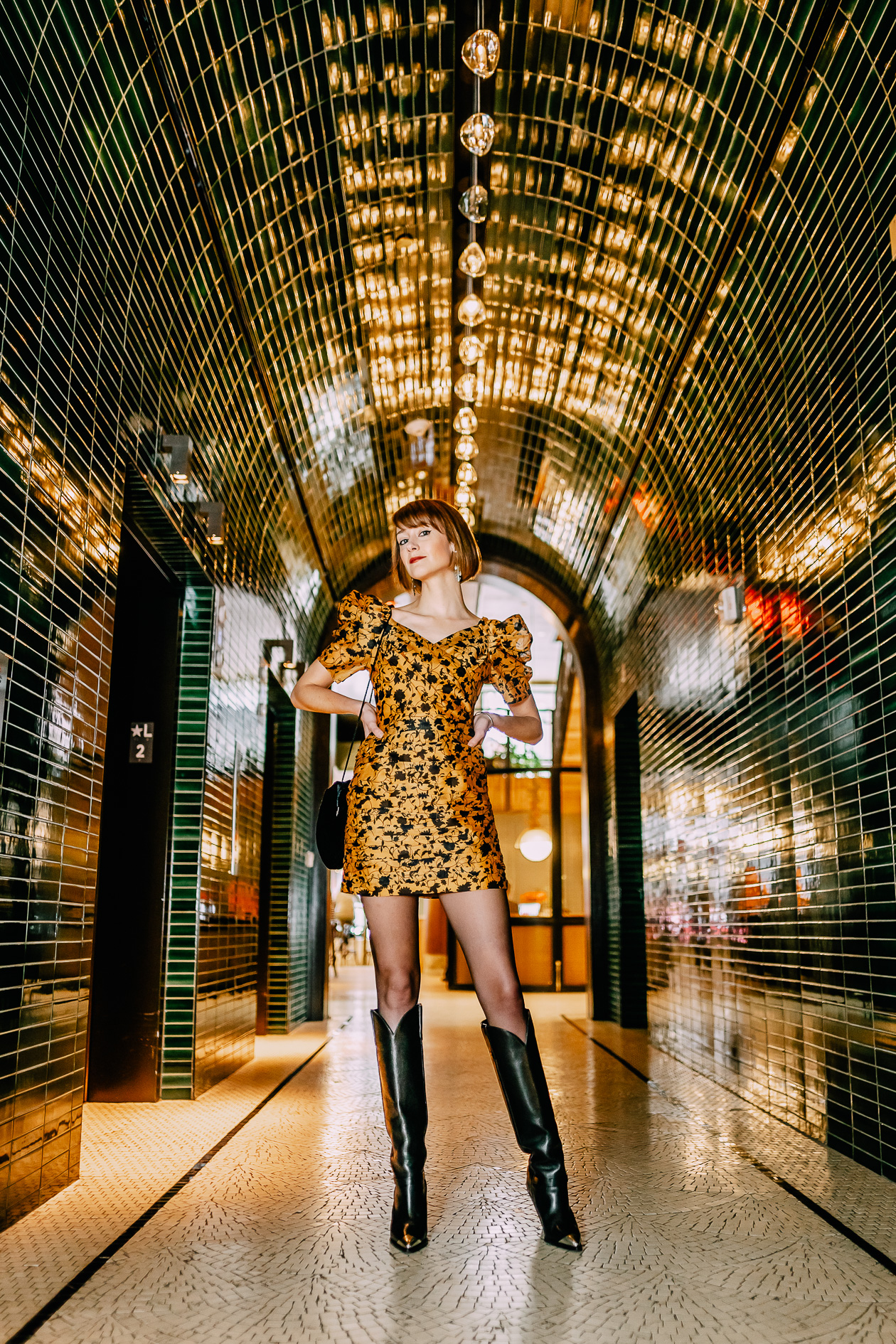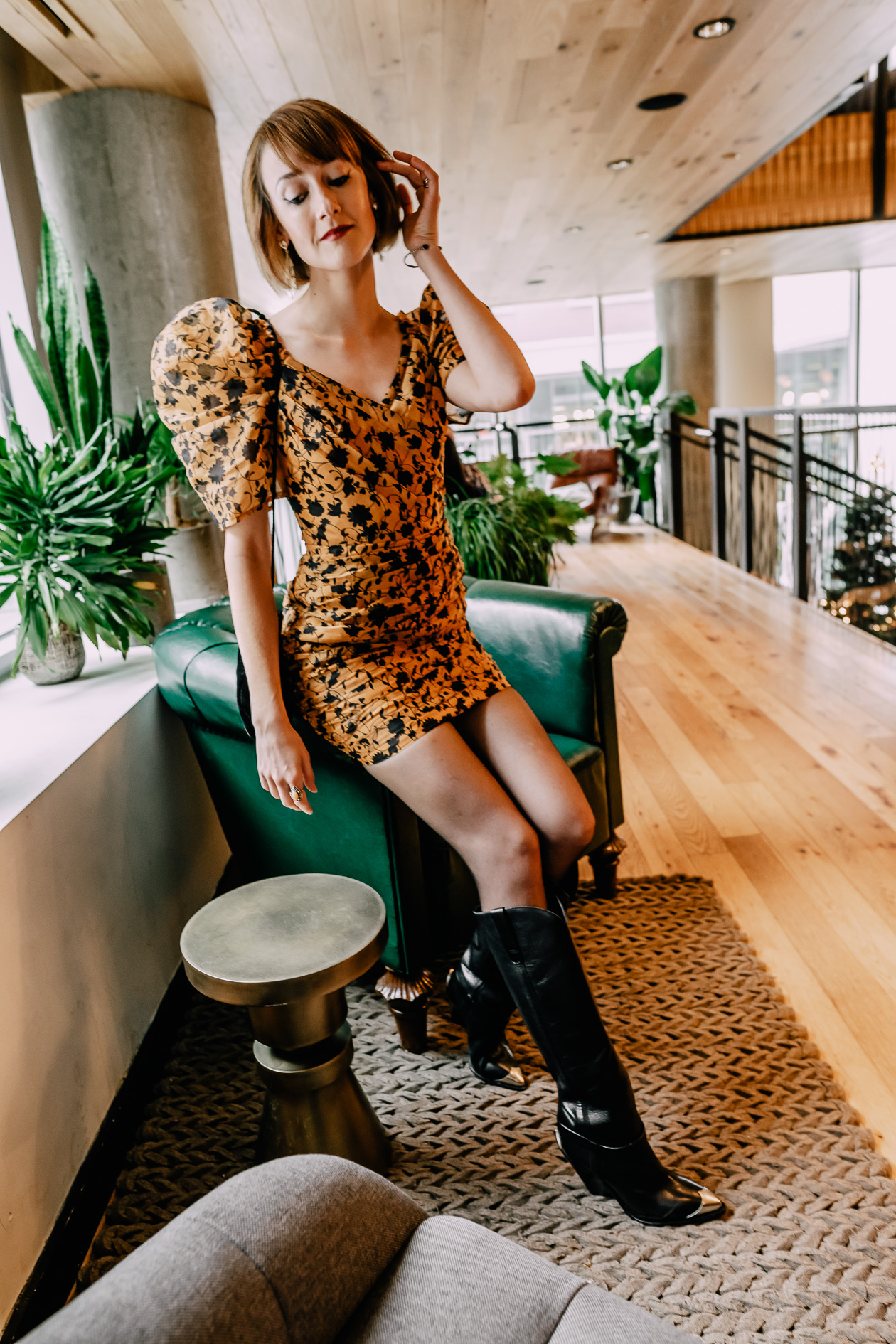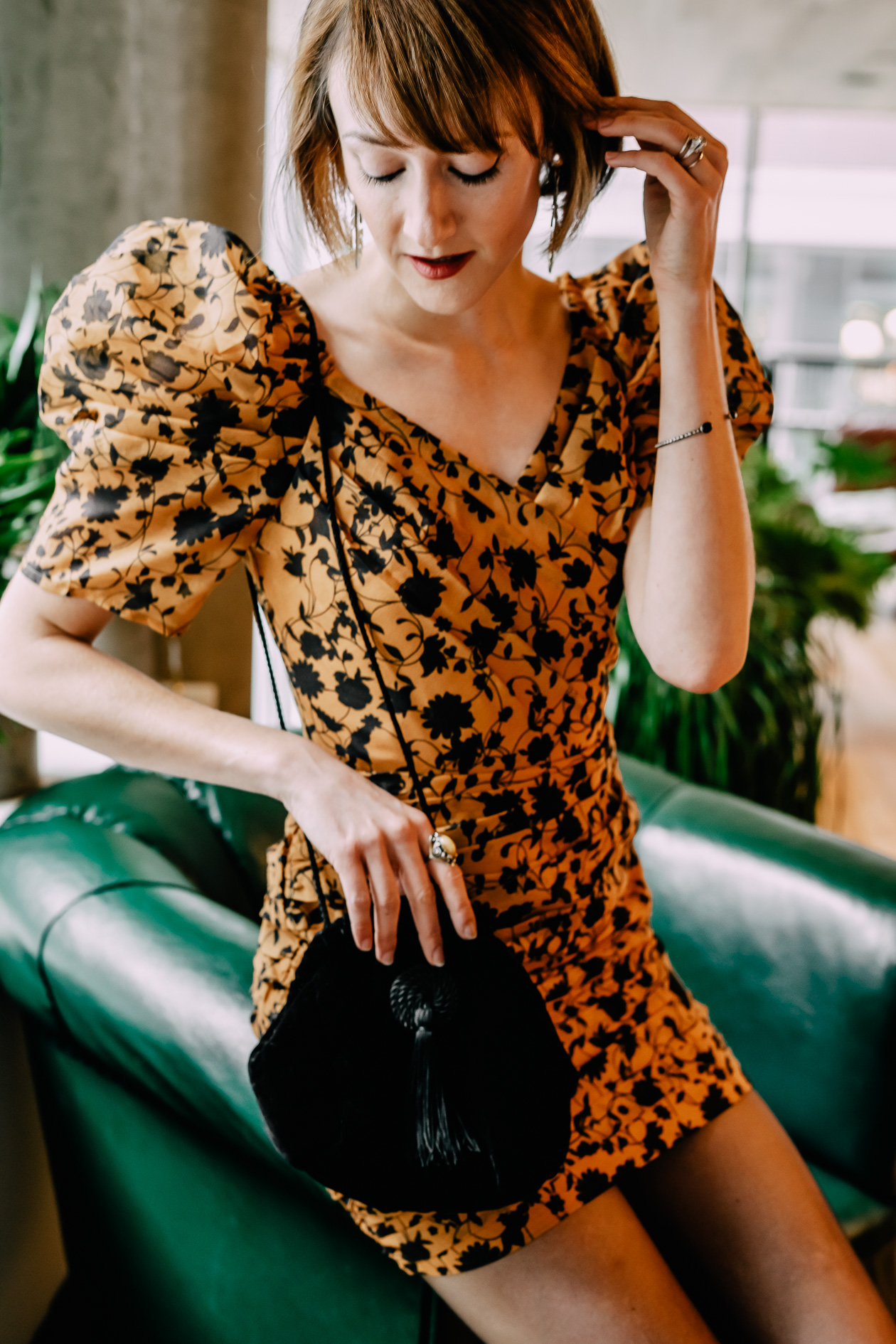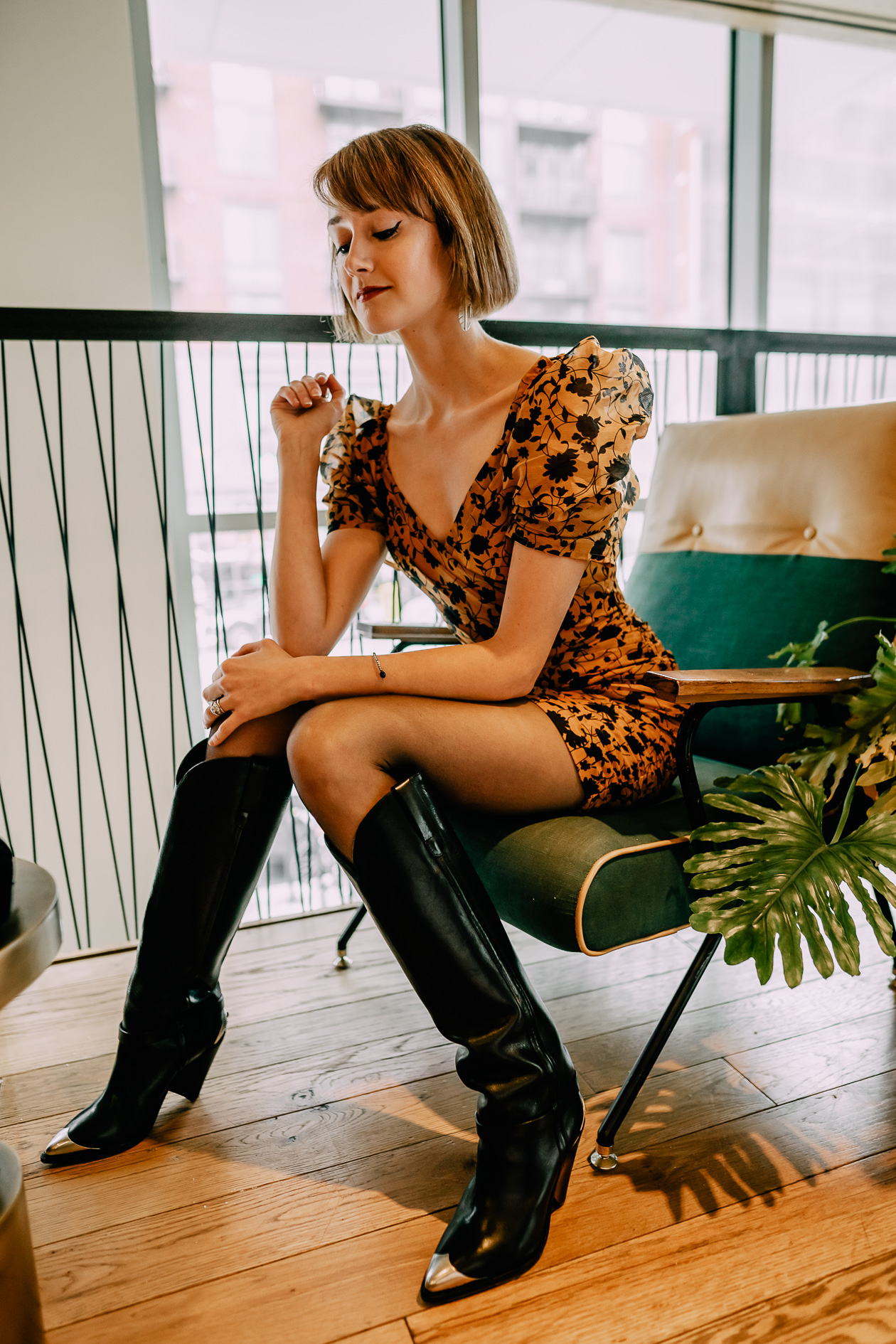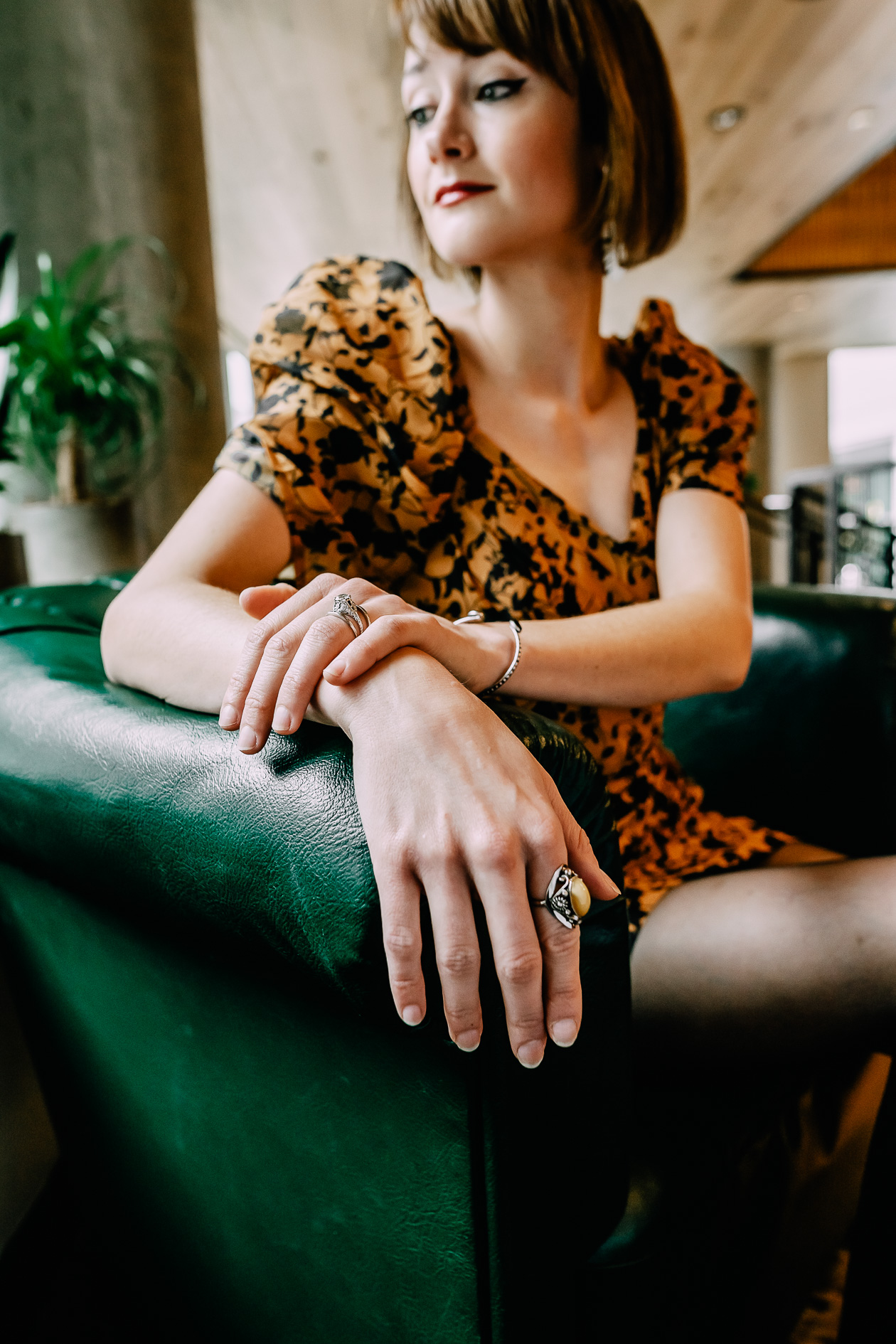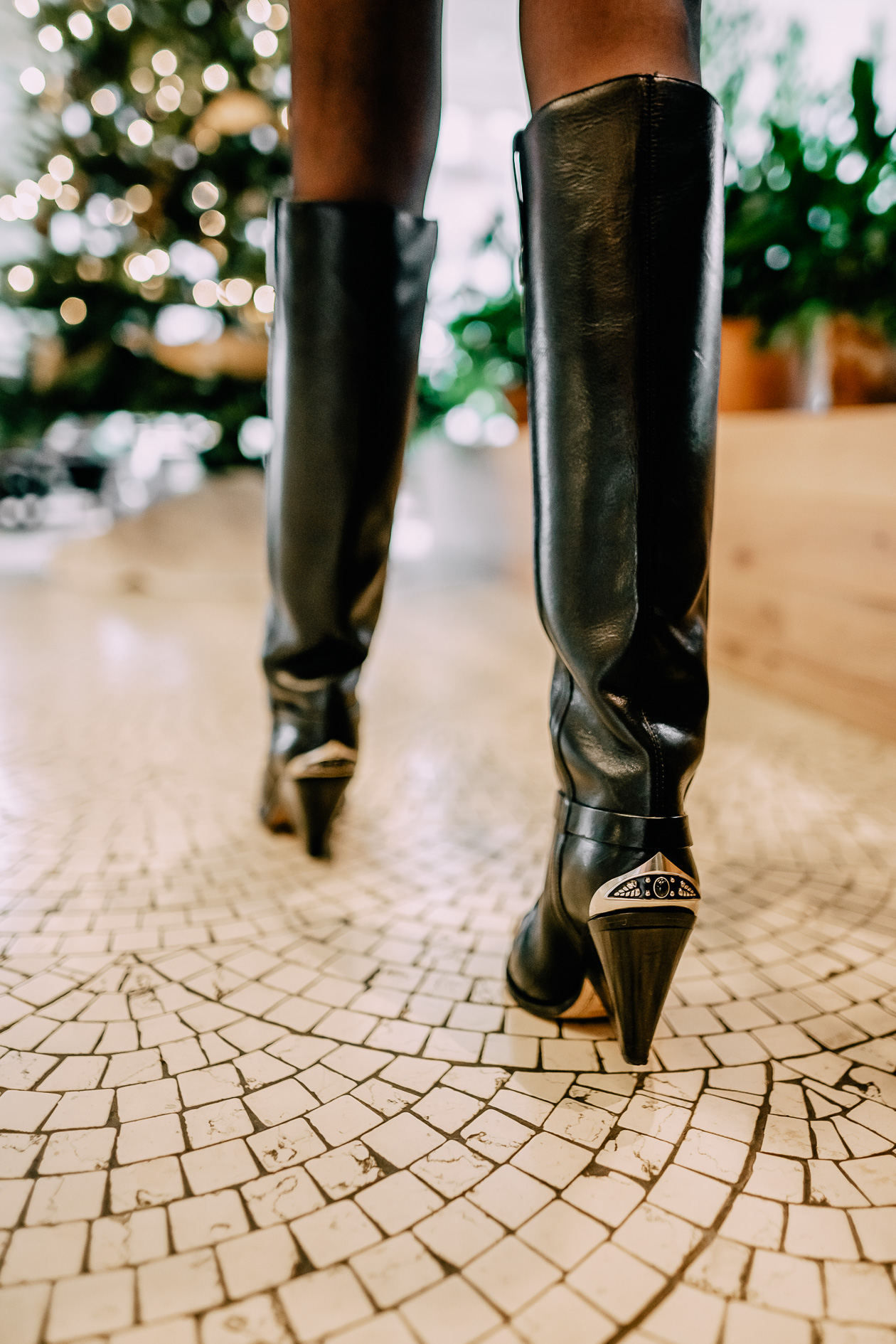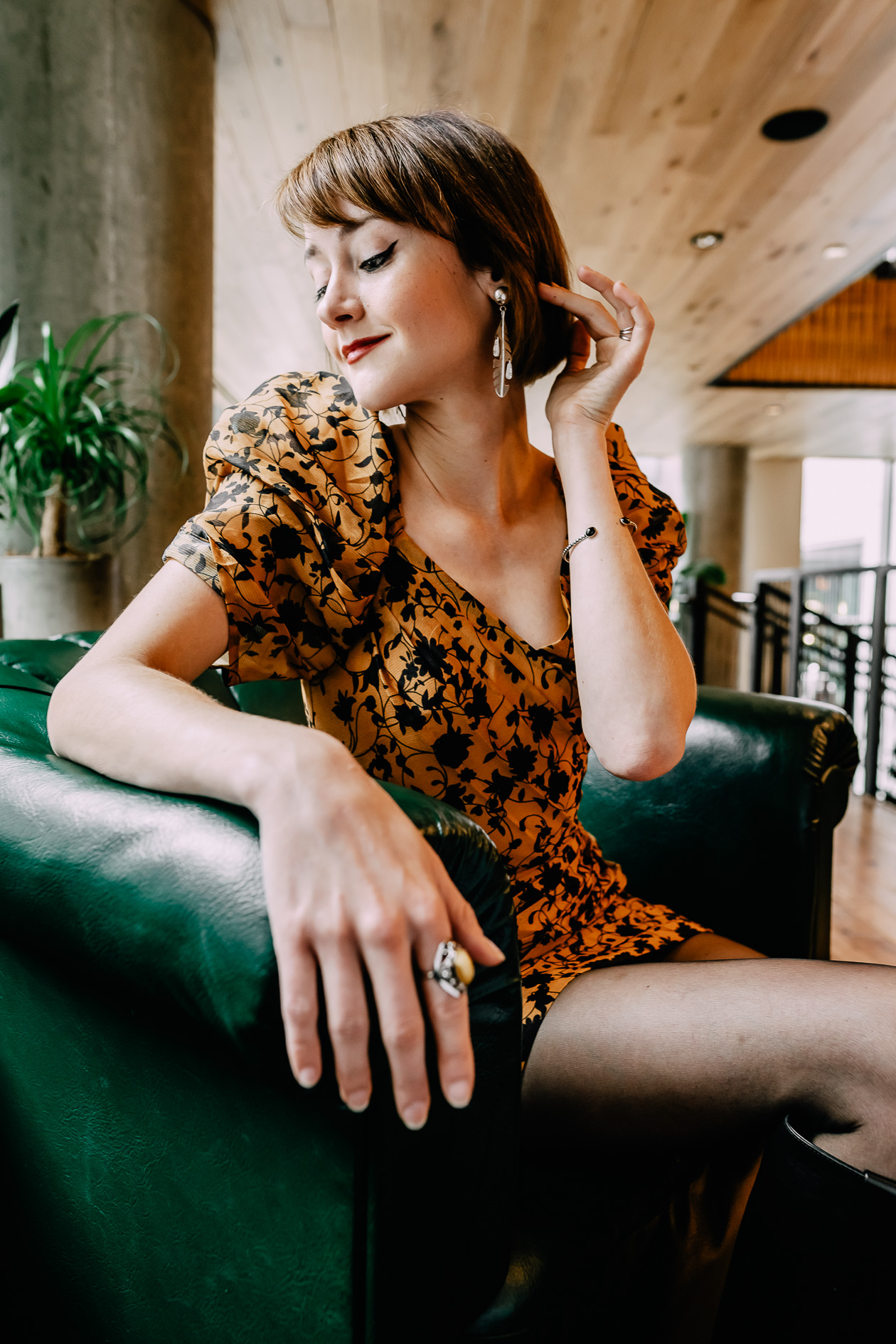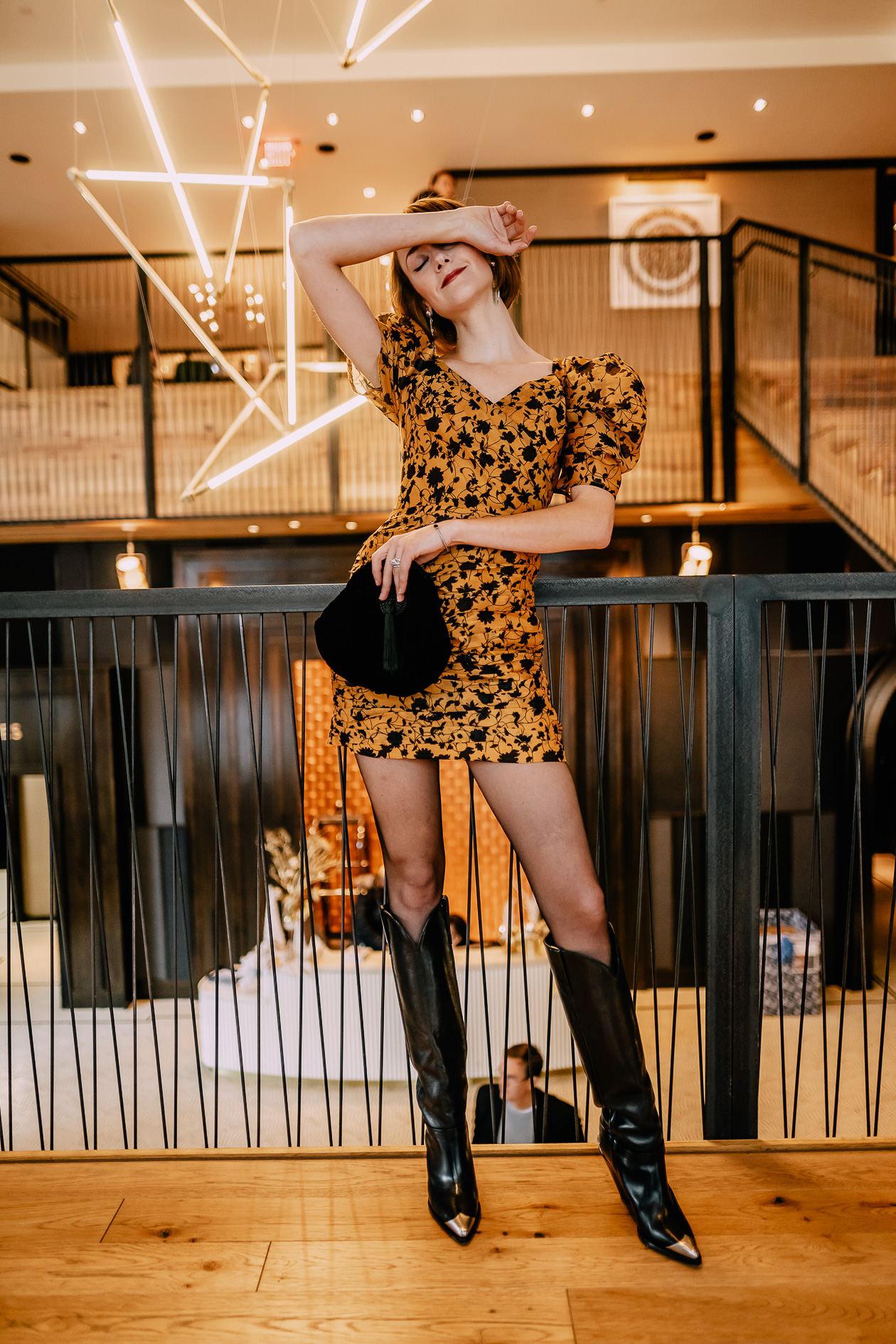 The puff sleeve love affair continues with another 80s-worthy party dress I snapped up during the Shopbop sale. The boots are another sale find too (I've been coveting them since I saw them go down the runway last spring!). But let's be real for minute about something much more practical. I love the black stocking trend that's having a moment, but sheer stockings are notoriously easy to tear. I'd all but given up on making this trend happen until I heard from multiple sources how durable Calzedonia legwear is. Already a favorite of mine for swimwear, I decided to swing by their store at the Fashion Centre at Pentagon City and give 'em a try. Here's what I learned: ultra-sheer stockings need to be to be treated delicately no matter how durable they are, but this pair lasted longer than any pair I've ever owned. They're specially designed not to run if they snag or get a small tear. I also bought another, less-sheer pair, which lasted much longer, and I've heard their tights are virtually indestructible. So generally consider me a convert.
Real quick though, can we talk about this interior? This post is totally not sponsored, but the Edit Lab-designed lobby at the Apollo is really something to see. I'm totally in love with the stunning Art Deco tilework, Flavin-style chandelier, and laid-back mid-century furniture – such an unusual combination but it totally works! The cool thing is you don't have to be a resident to enjoy this beautiful space. Get a coffee at the adjoining Wydown and you can hang out in any one of cool seating areas scattered around the lobby.
silver earrings (more statement earrings)
C/Meo Collective dress (more C/MEO)
white amber ring (more rings)
Calzedonia stockings (c/o the Fashion Centre at Pentagon City)
Isabel Marant boots (more Isabel Marant)
velvet bag (more evening bags)
Photos shot by Pablo Raya at the Apollo.