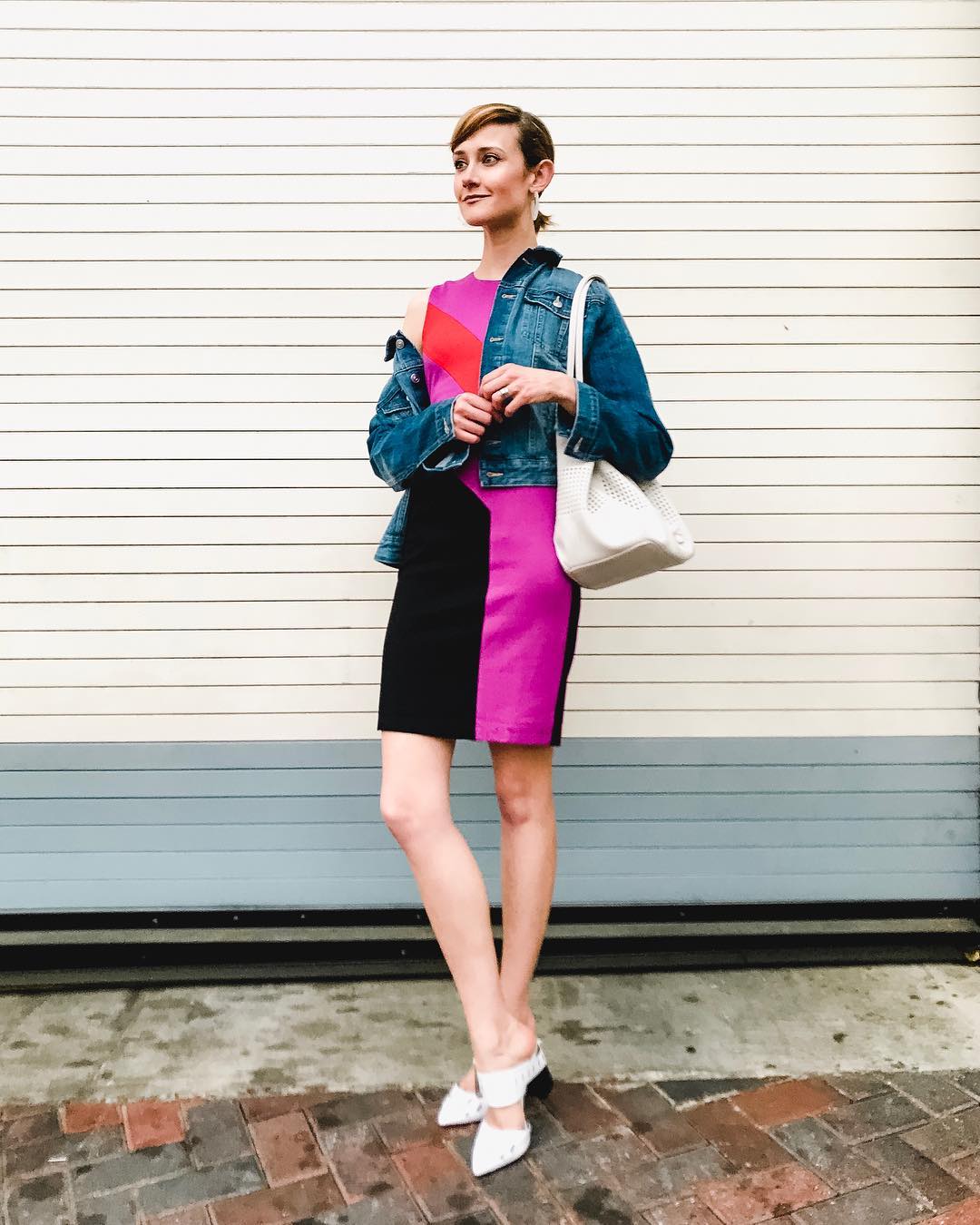 I thought it would be fun to do a little recap of where I wore some of my recent blog outfits and some that were never posted. The one I'm wearing above probably looks a little familiar because it's very similar (accessories-wise) to the one I wore in my previous blog post. The '80s vibes were so strong with this dress, I knew a white bag and shoes would go perfectly with it. The dress is a recent Current Boutique find, worn with Express earrings, an H&M denim jacket, Genuine People heels, and Deux Lux bag. I actually wore this for B and my 10 year anniversary dinner at Ray's the Steaks – after all these years, my wacky style is still alive and well!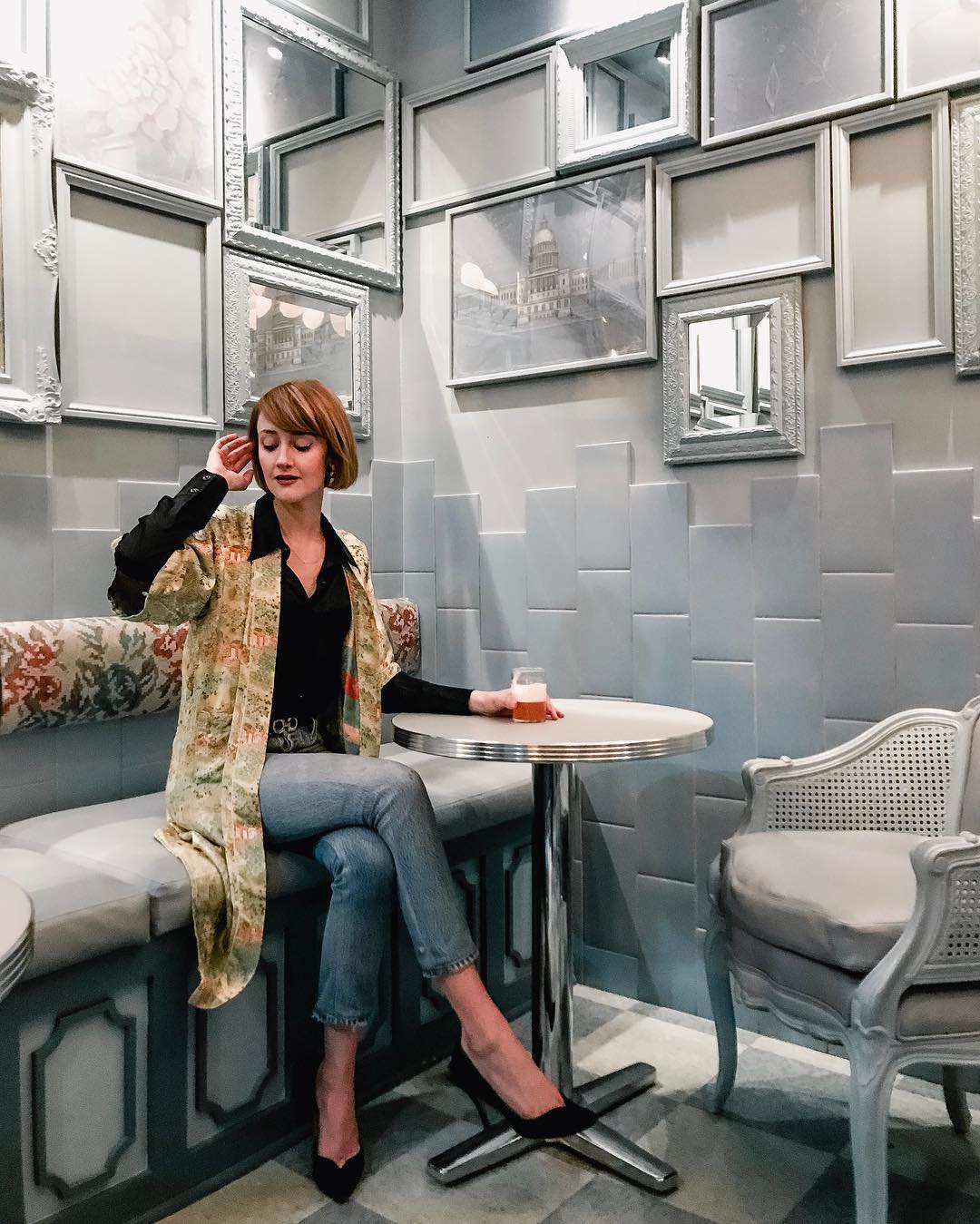 Don't you love when cocktail bar decor complements your outfit? The back of the banquet at Morris Bar just so happened to match my vintage kimono when I went to preview their spring cocktail menu. I can't recommend this place enough – delicious, inventive cocktails and knowledgeable, friendly bartenders. They just opened their patio bar and I have a feeling I'll be hanging out here a bunch this summer! (Wearing a Maya Brenner necklace, Equipment blouse, vintage kimono, Ferragamo belt, and RE/DONE jeans.)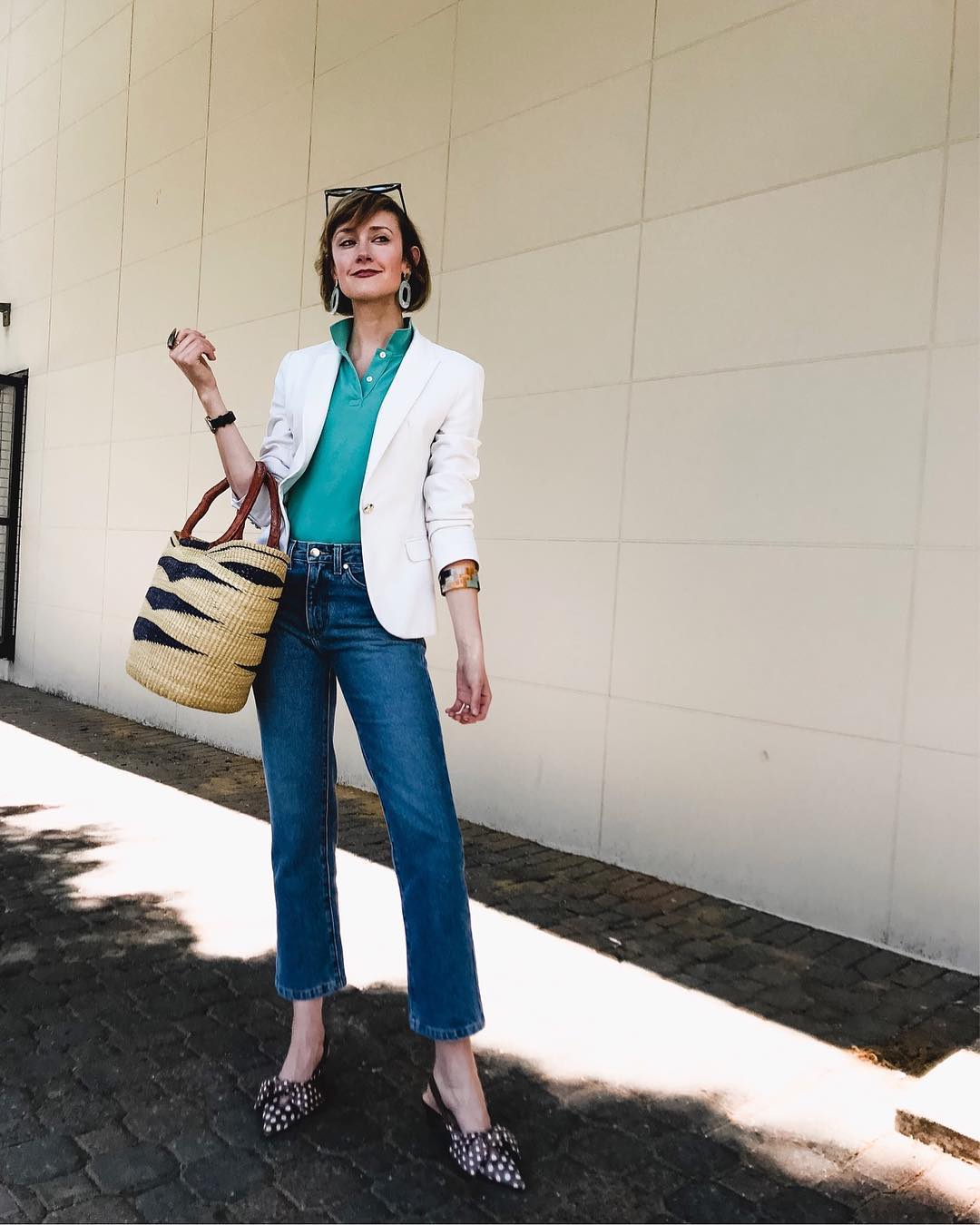 Prepping out pretty hard for a beautiful alfresco lunch at Ambar. I love this restaurant and their new $19.99 express lunch with unlimited small plates is such a great deal! My husband and I sampled all of our Balkan favorites, like Balkan kebab, stuffed sour cabbage, and homemade meat and cheese pies. I wore Express resin earrings, a Lacoste polo shirt, Zara blazer, Need Supply jeans, Zara pumps, and a Salt and Sundry bag.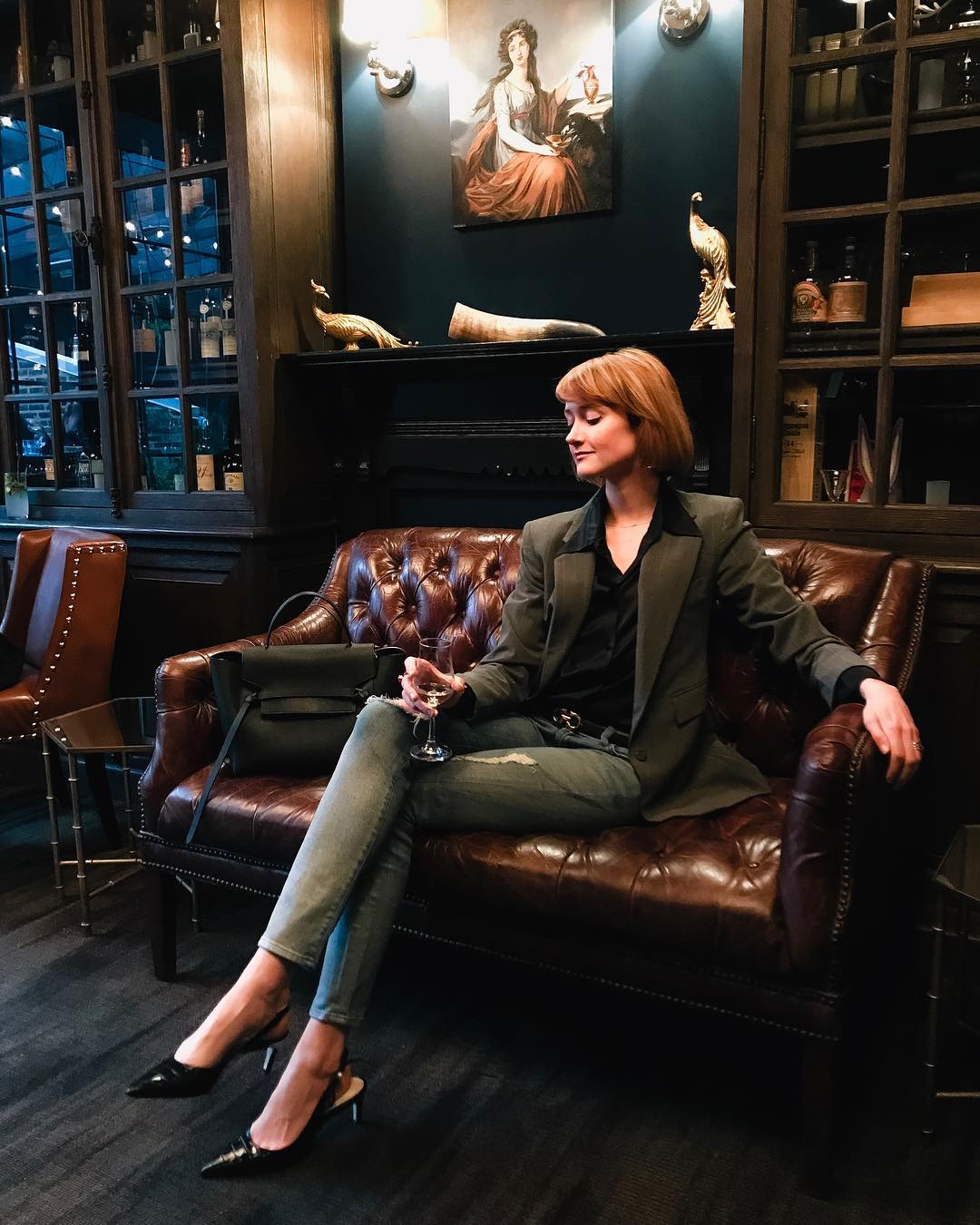 A somewhat hastily-thrown together outfit for the DC launch of Portabello Road Gin at the Columbia Room. I can't believe it's taken me so long to try this bar and it certainly didn't disappoint. The gin was fantastic (and reasonably-priced), too. I went with my favorite formula of jeans/heels/blazer with an Express blazer, Equipment blouse, Ferragamo belt, 7FAM jeans, Zara heels, and Céline bag.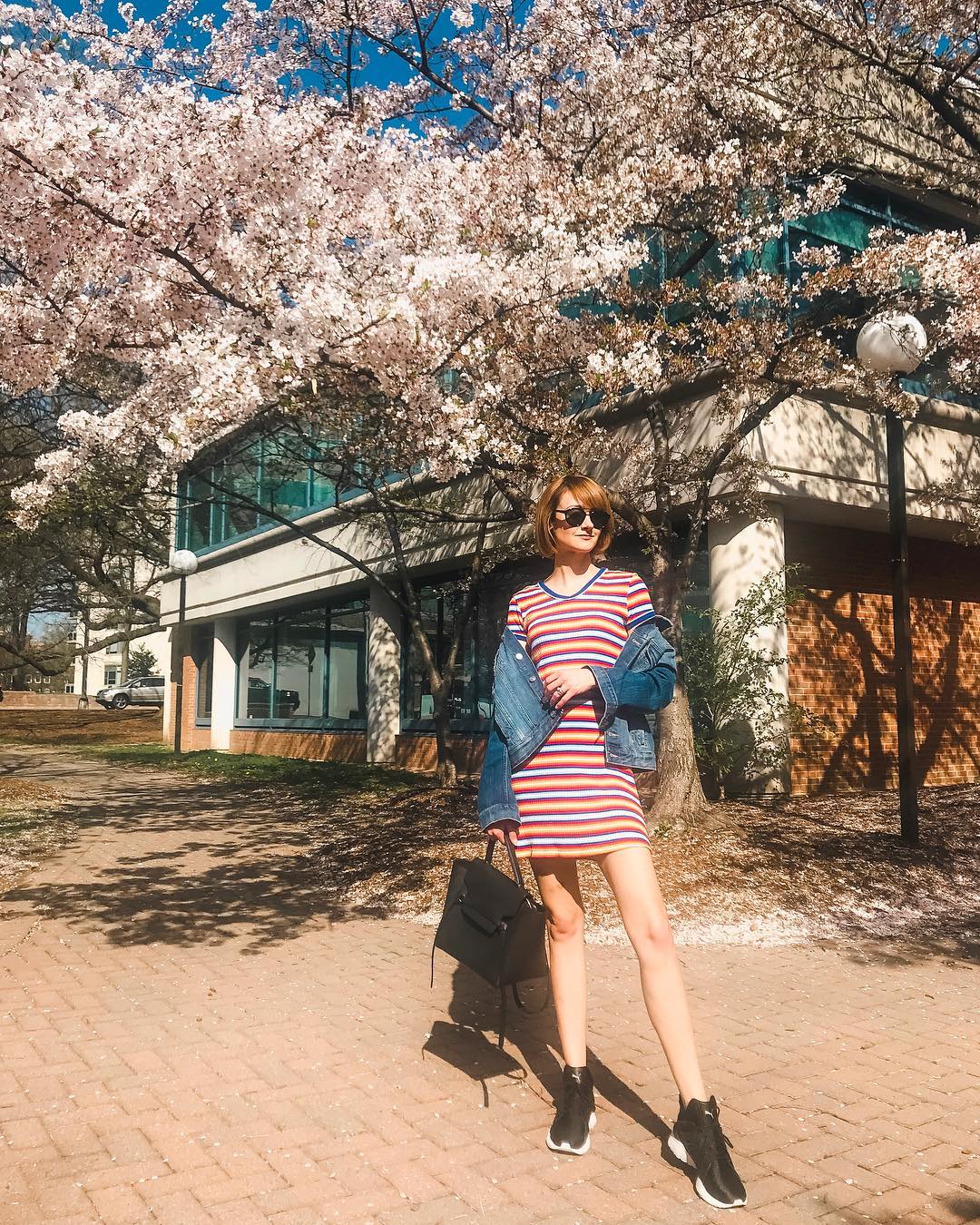 Just a run-of-the-mill errand-running outfit on a beautiful spring day. I thought my new Puma kicks would look great with a '90s-style ribbed dress, H&M denim jacket, and trusty Céline bag.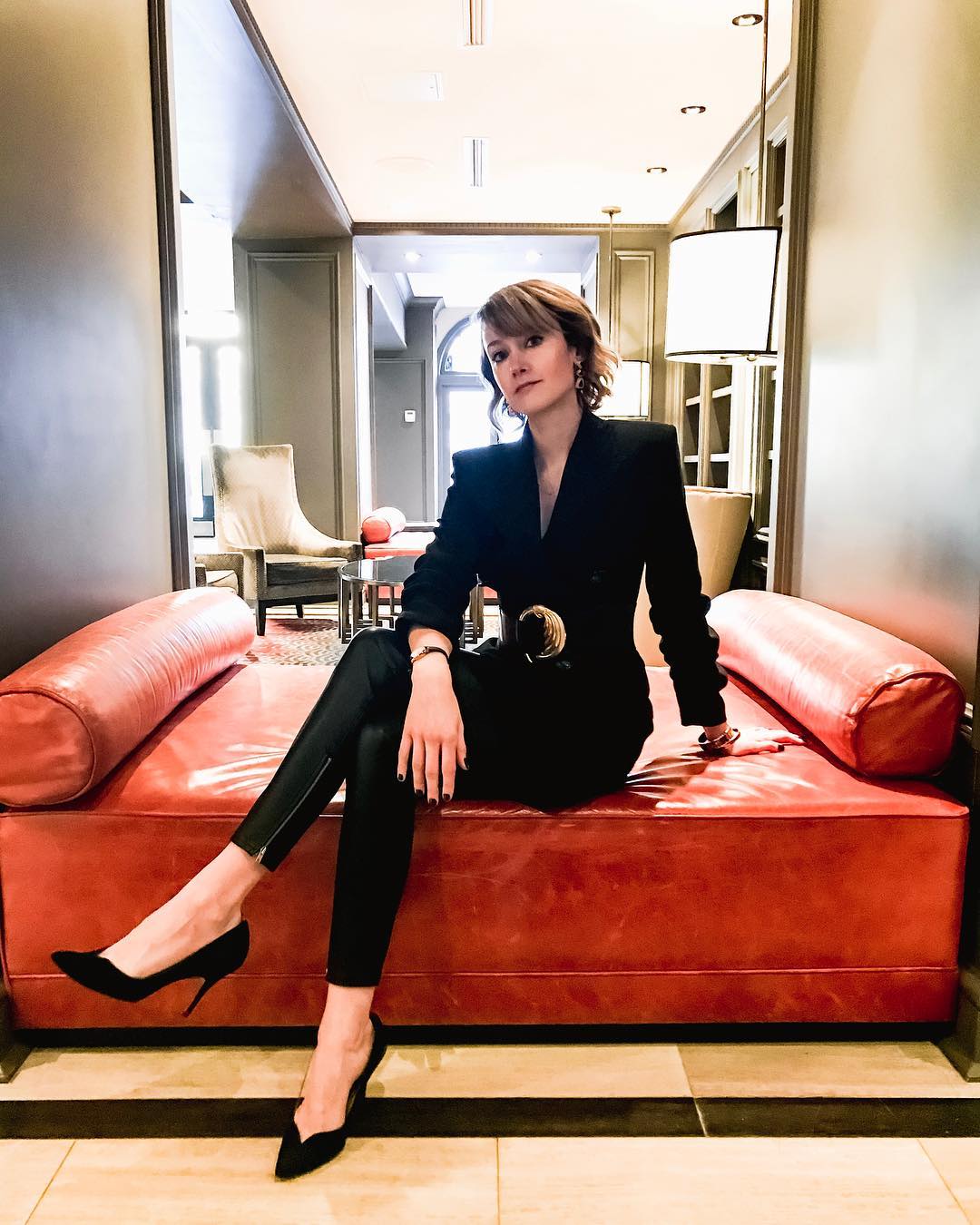 This outfit it giving me total Paris vibes, where, incidentally, I will be headed in just a few days! (Leave me some recs in the comments!) I wore this oversized Zara blazer, vintage belt, and Zara leather pants for dinner when we were staying at the Melrose Georgetown. Something about the chic hotel lobby totally makes the outfit, don't you think?
Catch more of my recent style adventures on my instagram!