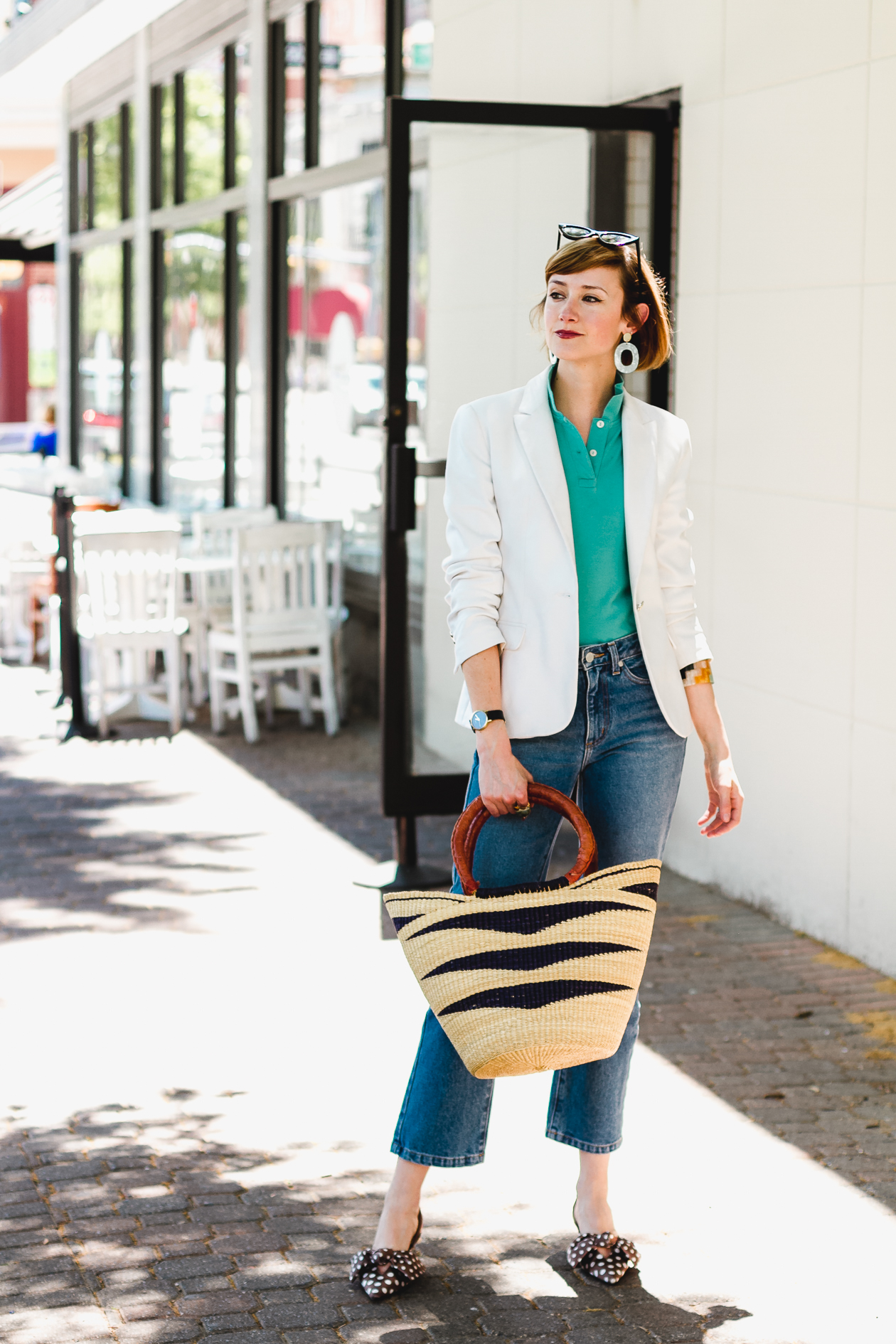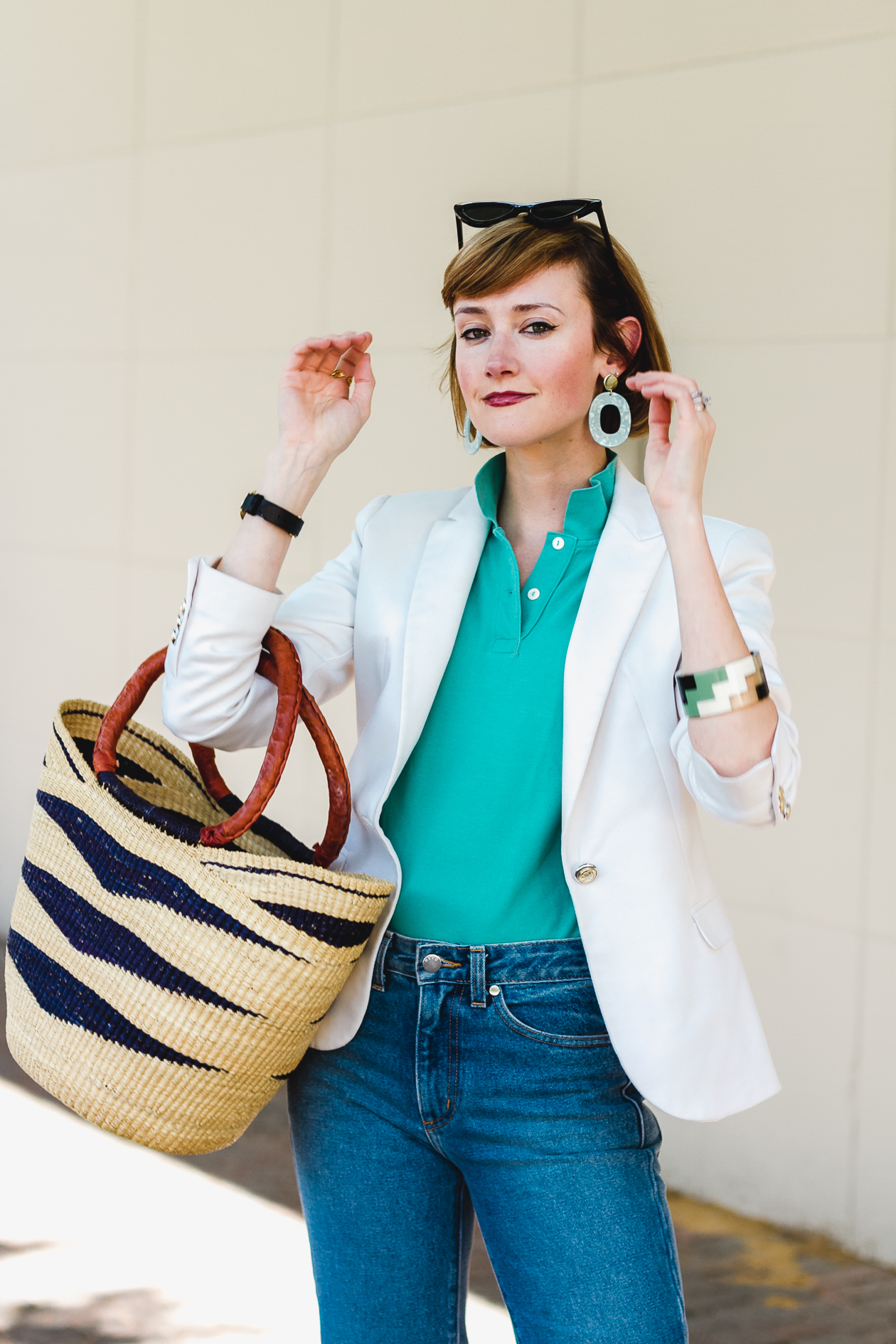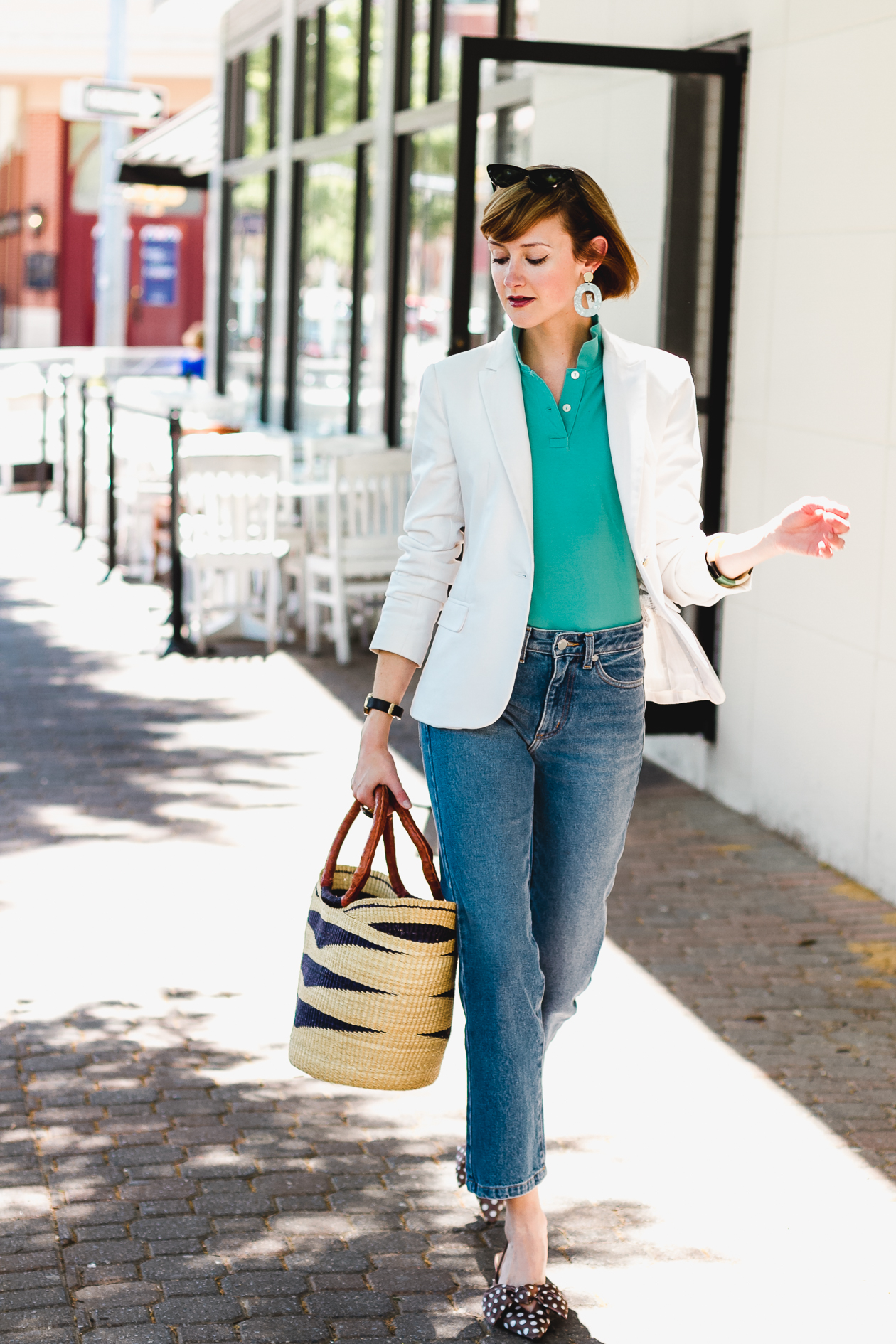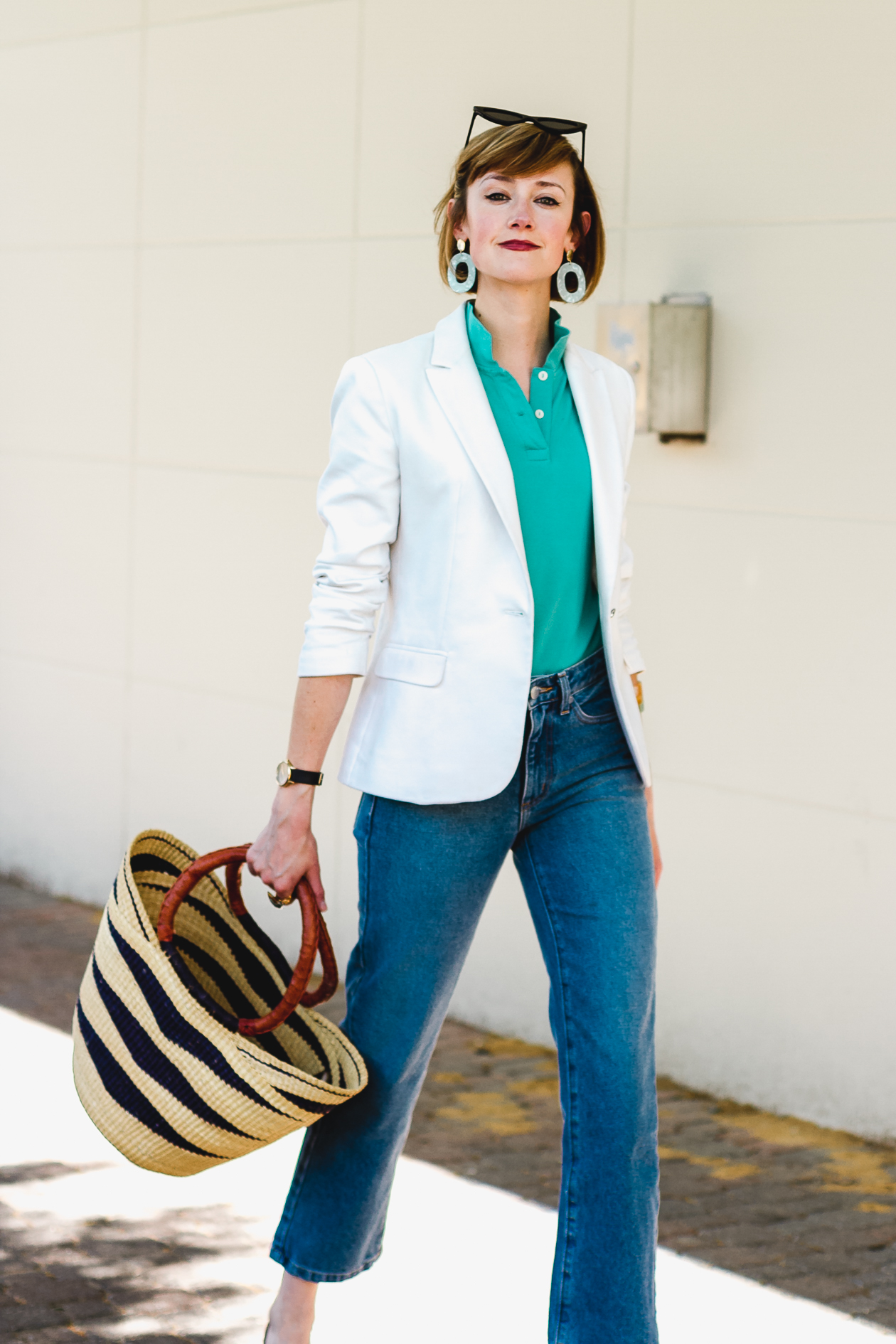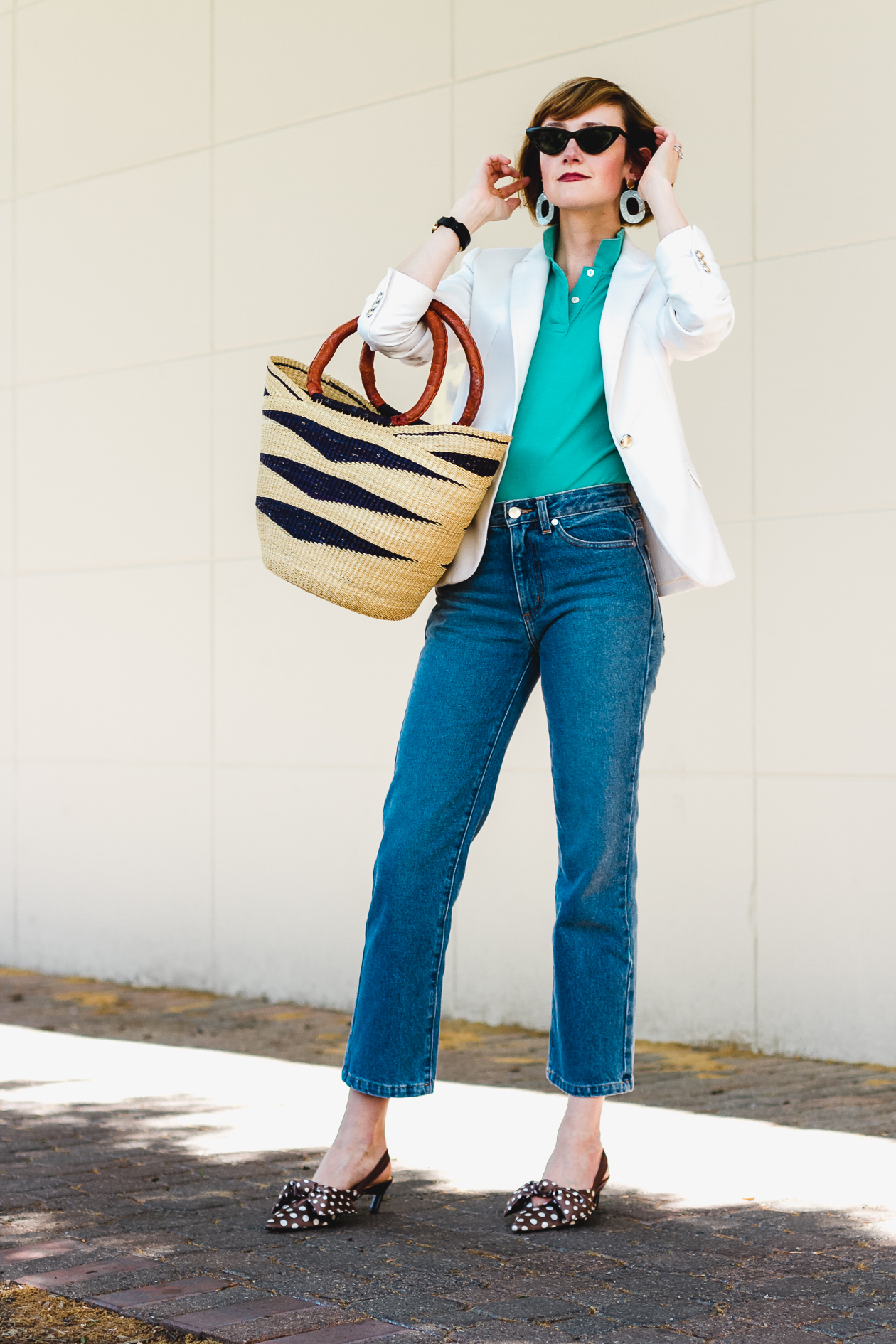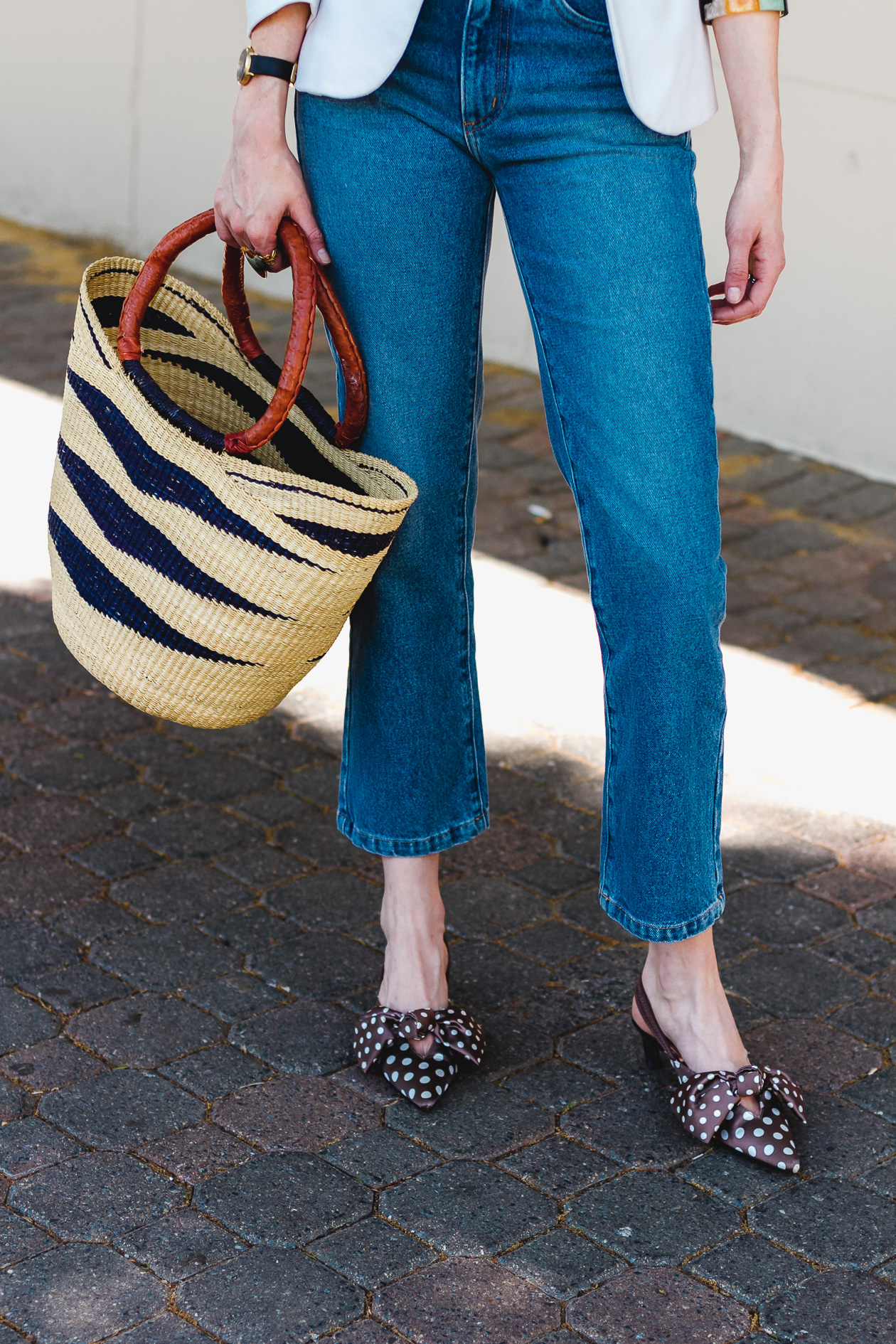 My husband and I just got back from a pretty excellent 10th anniversary trip to Paris and I'm already missing it like crazy. We spent quite a bit of time enjoying the café culture and people-watching while we were there and one of my key takeaways is that the looser, cropped jeans silhouette is alive and well. I'm glad brought this pair with me because I instantly felt more Parisian wearing it. Before I left, I wore this look to an alfresco lunch at Ambar, which, though it's Balkan food, kind of embodies the café-style dining feel I loved so much in Paris. The decor in this Clarendon spot is super charming and the outdoor seating is perfect for people-watching. As I mentioned in my previous post, they have a great new lunch deal that features unlimited small plates for $19.99 so I'm hoping to plan more lunch dates in the not-so-distant future.
I went for a preppy vibe with this look. I love that polo shirts are experiencing a recent resurgence, because this fitted Lacoste version is very flattering. I styled it with another pair of inexpensive resin earrings I recently picked up and fun polka dot heels.
Paris pics coming soon!
Express resin earrings
Le Specs sunglasses
Lacoste polo shirt
Zara blazer
Need Supply jeans
Zara pumps
Salt and Sundry bag