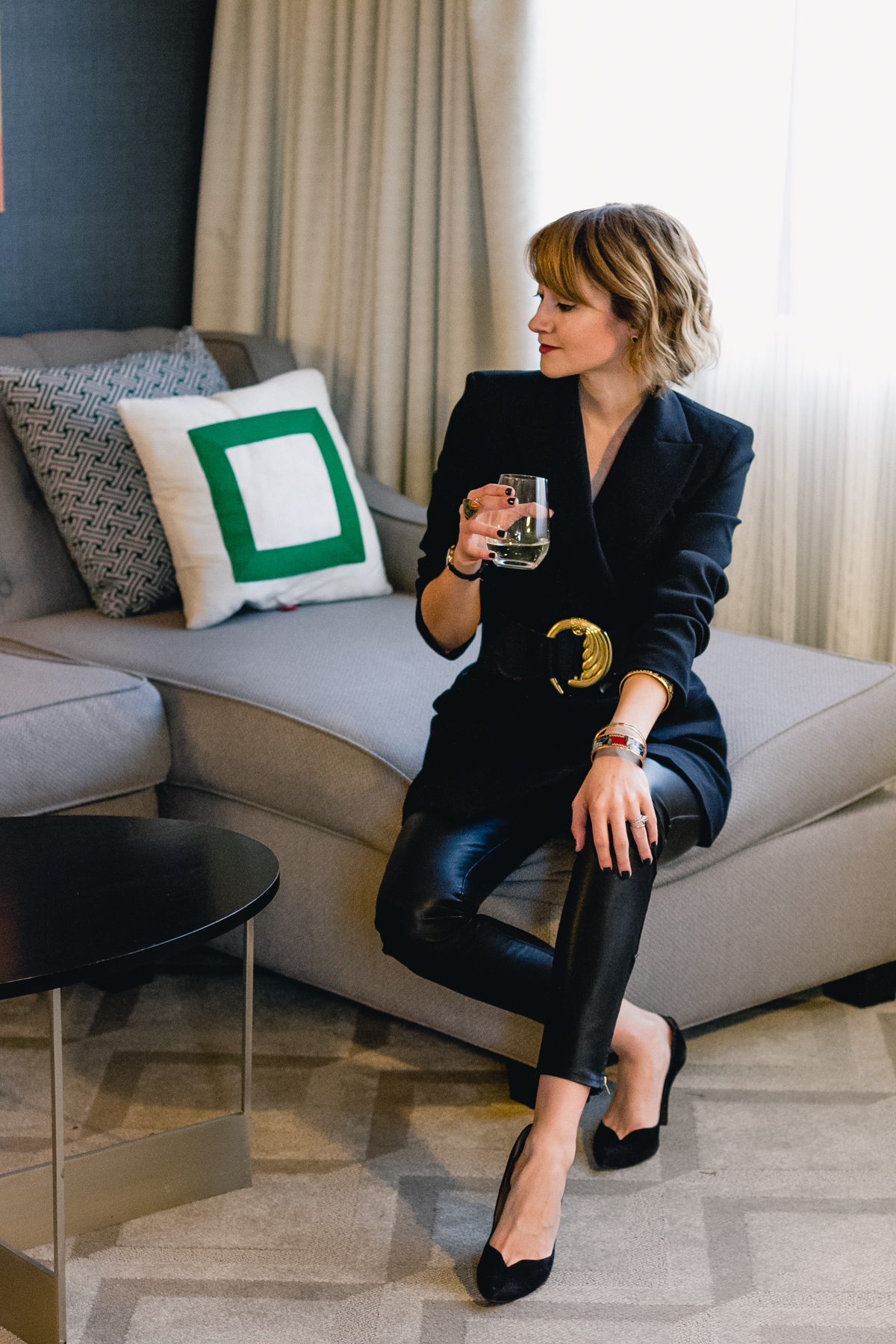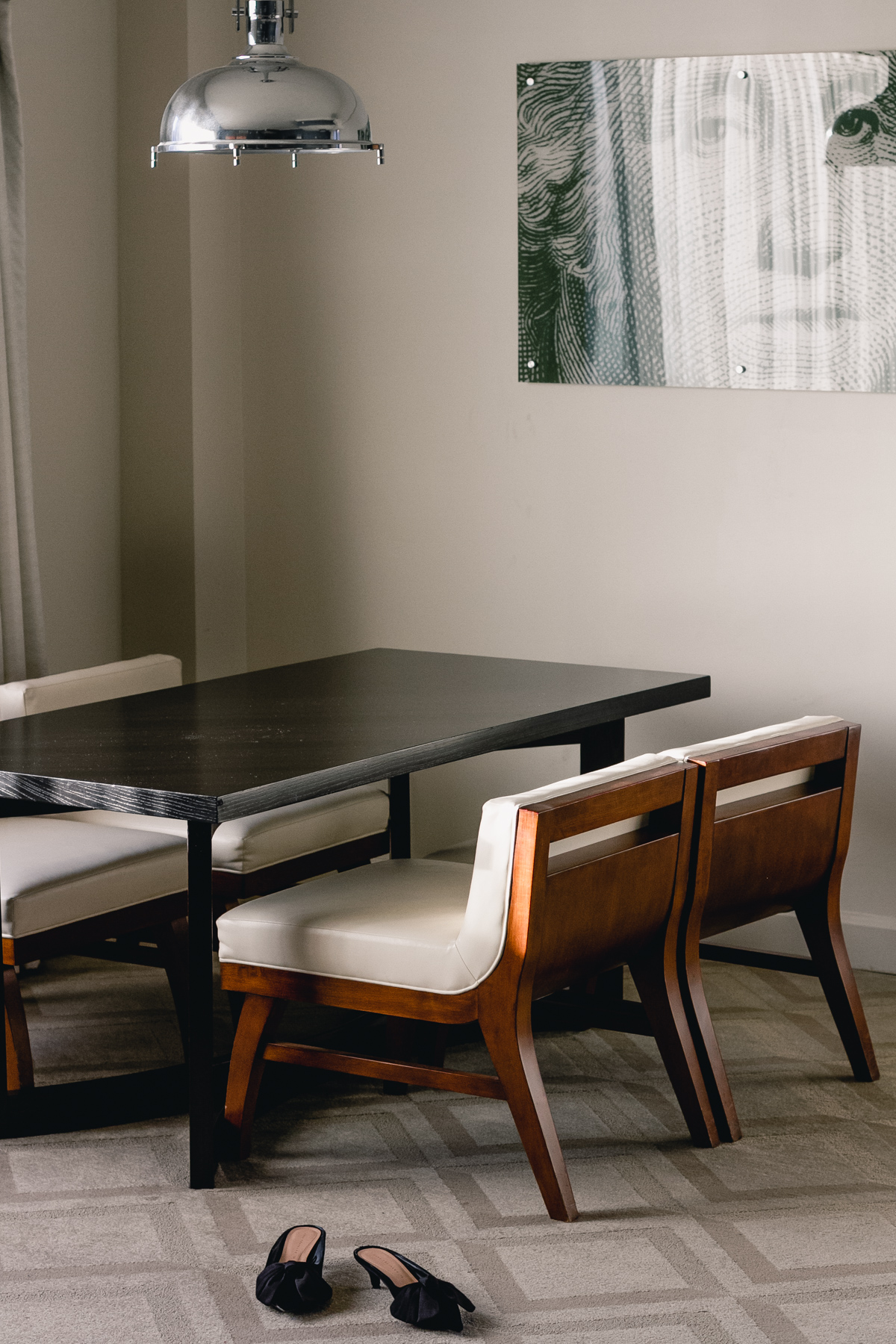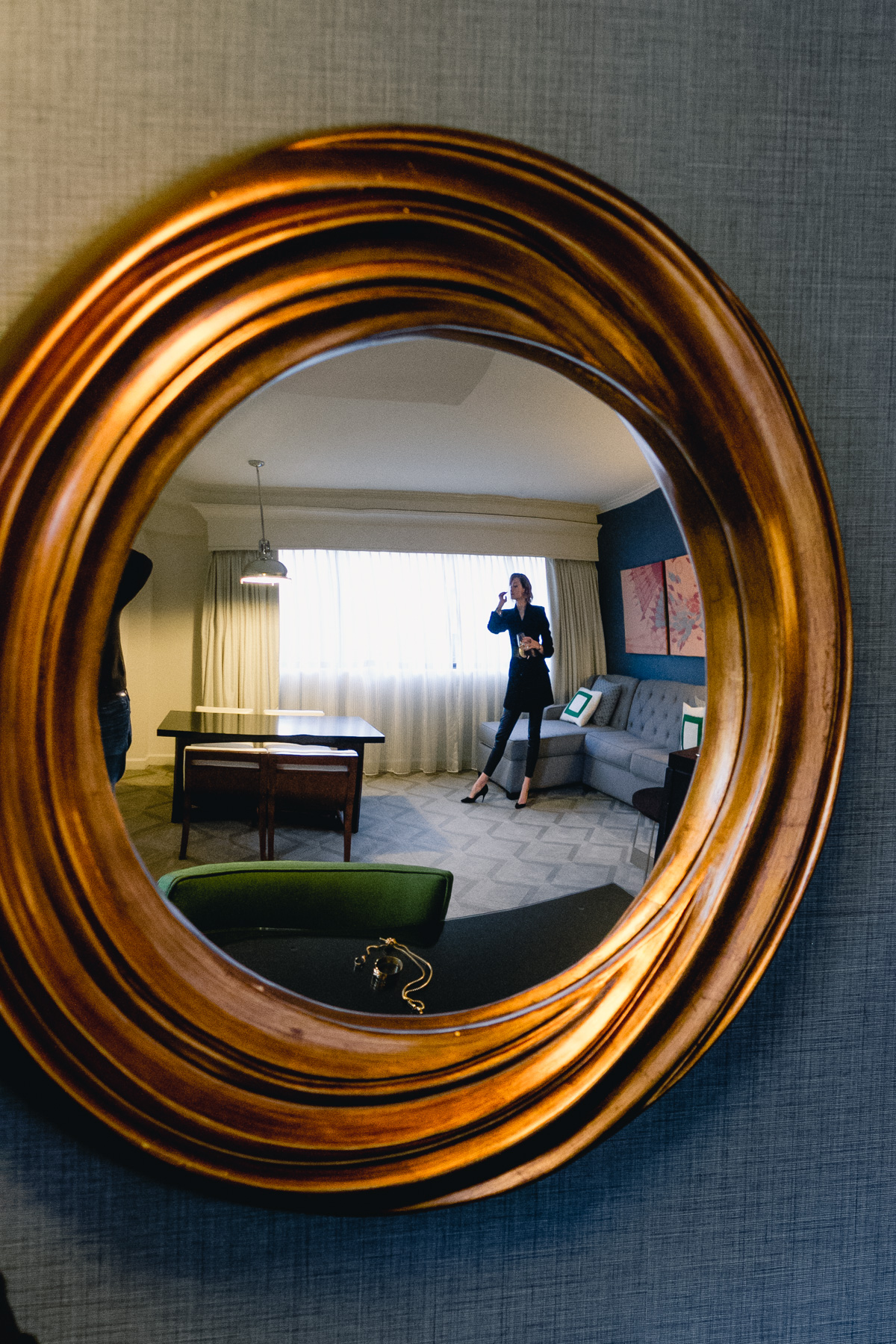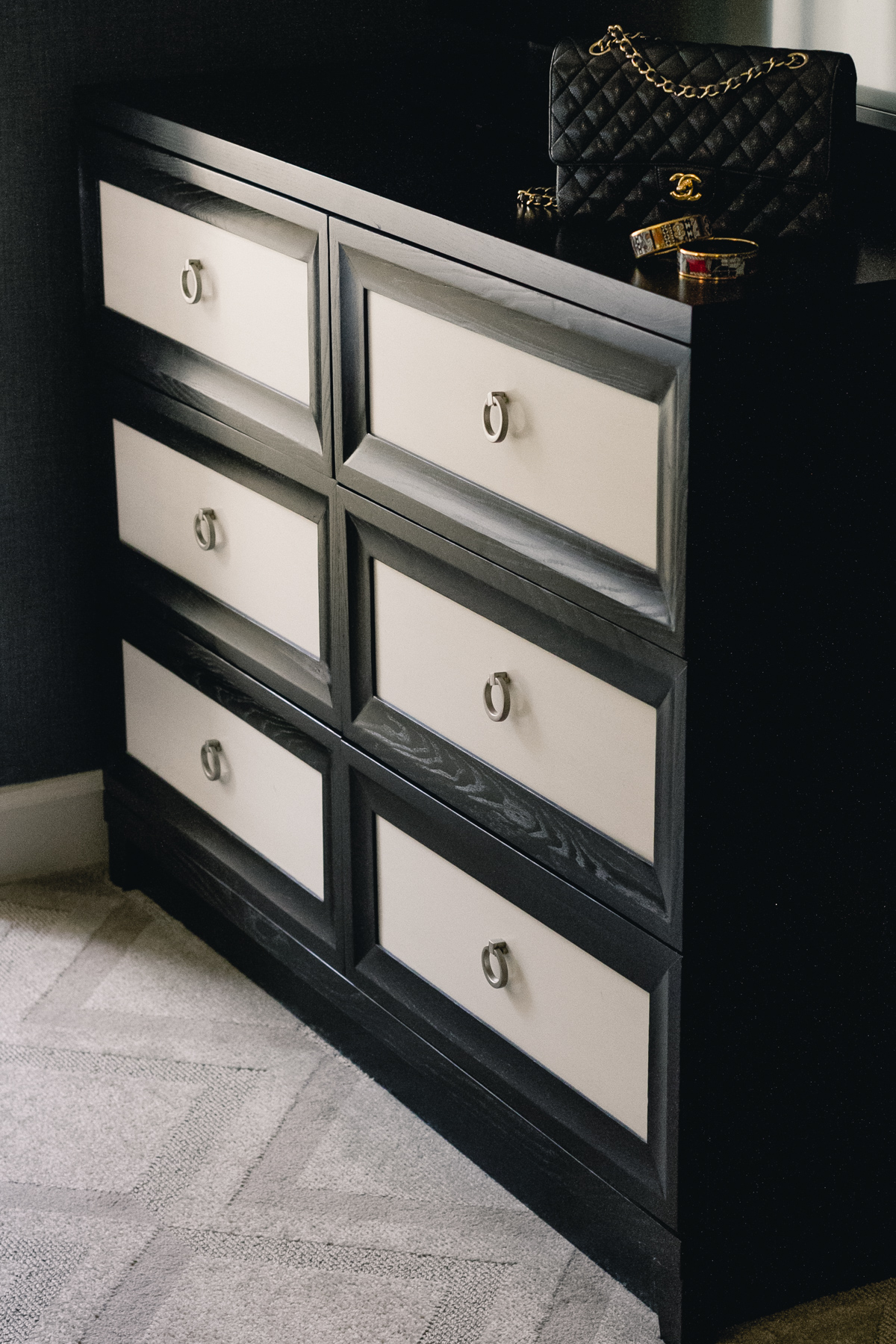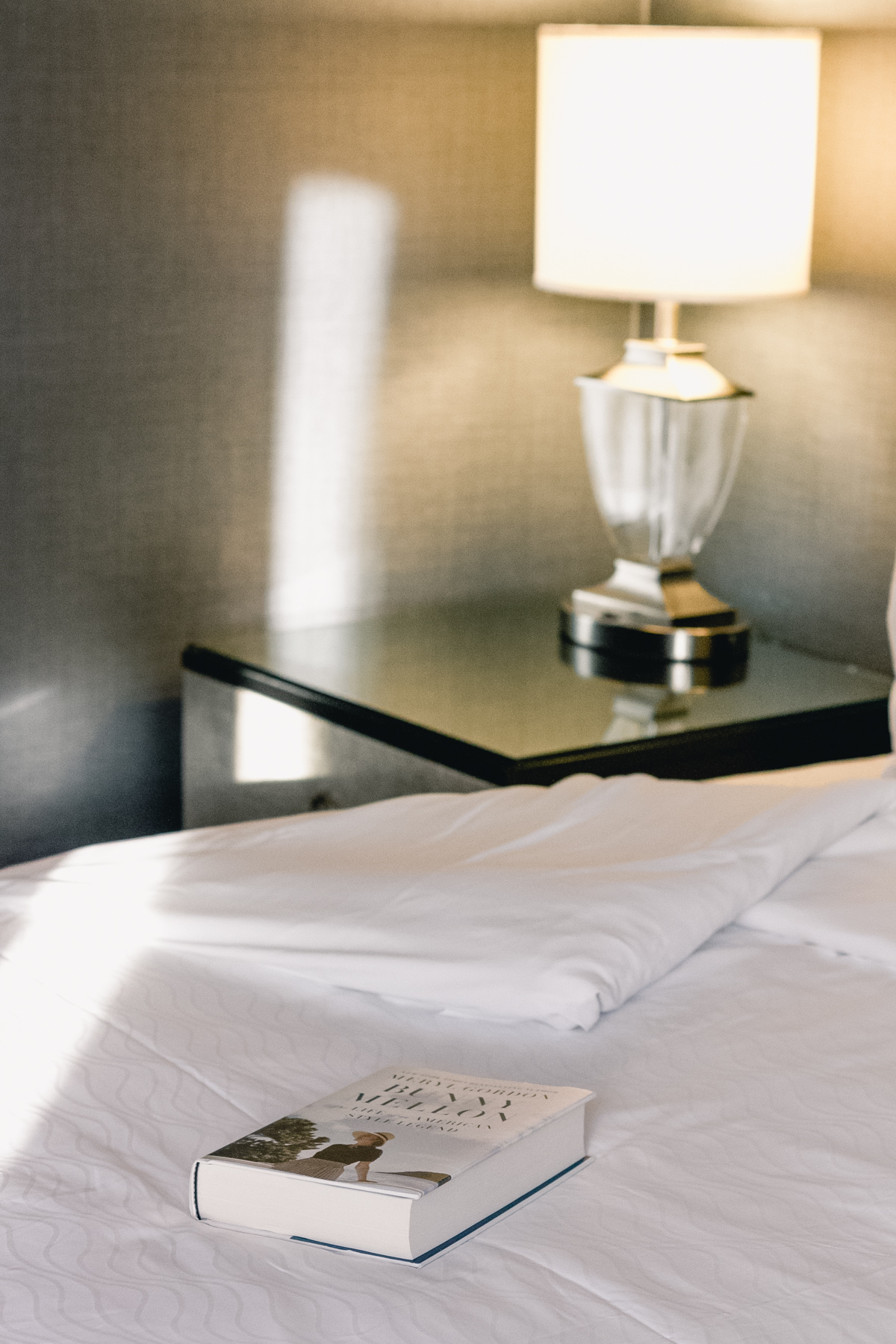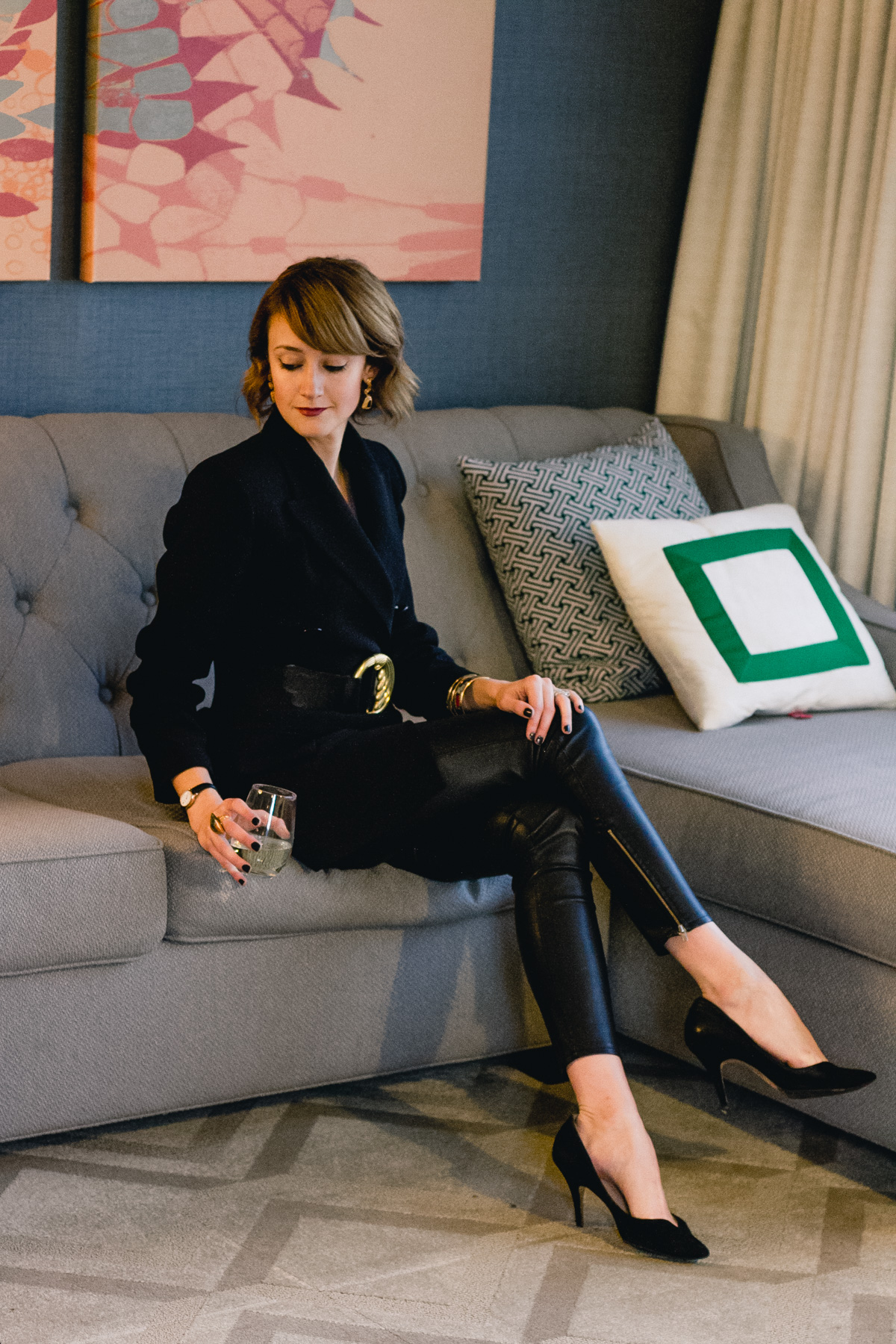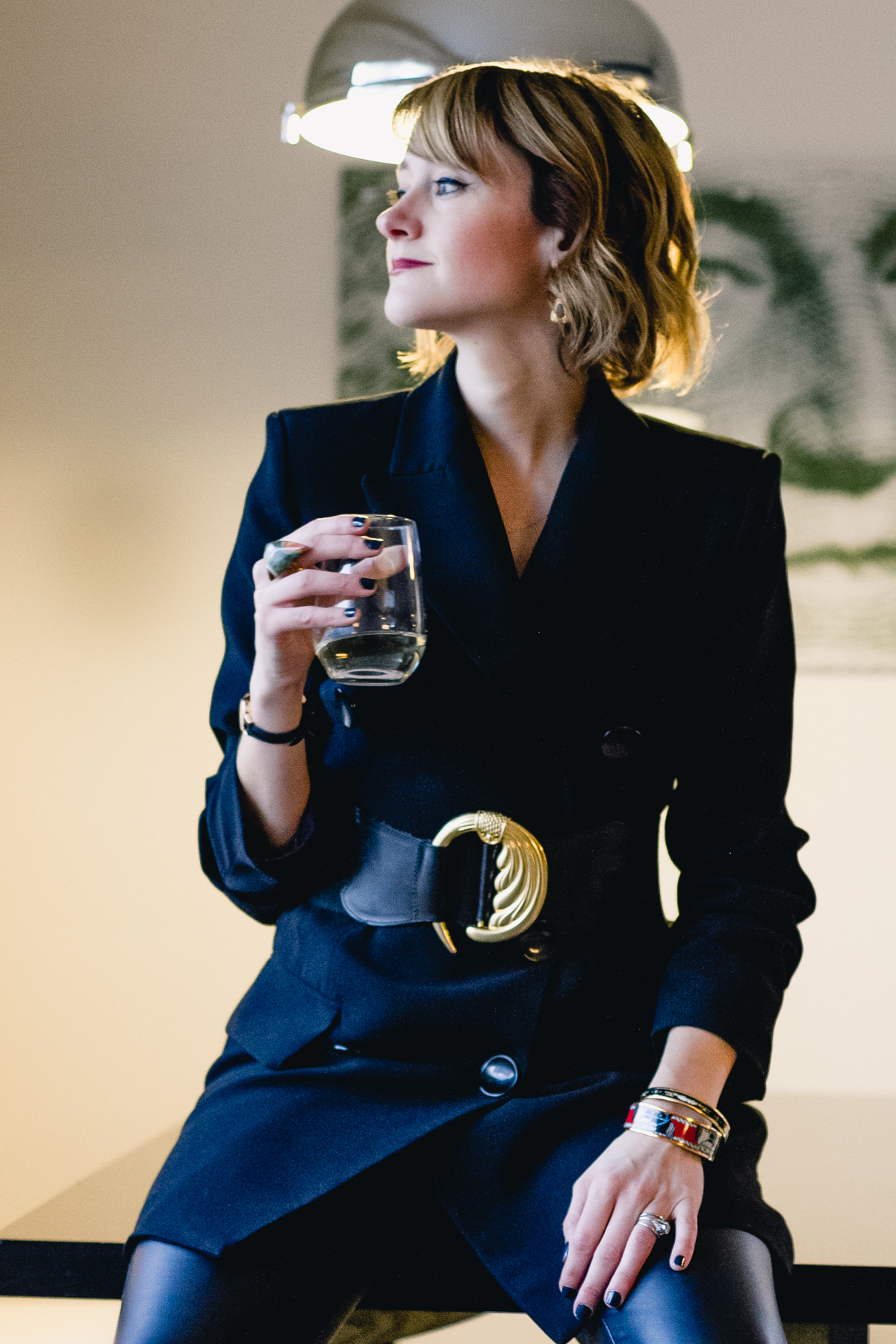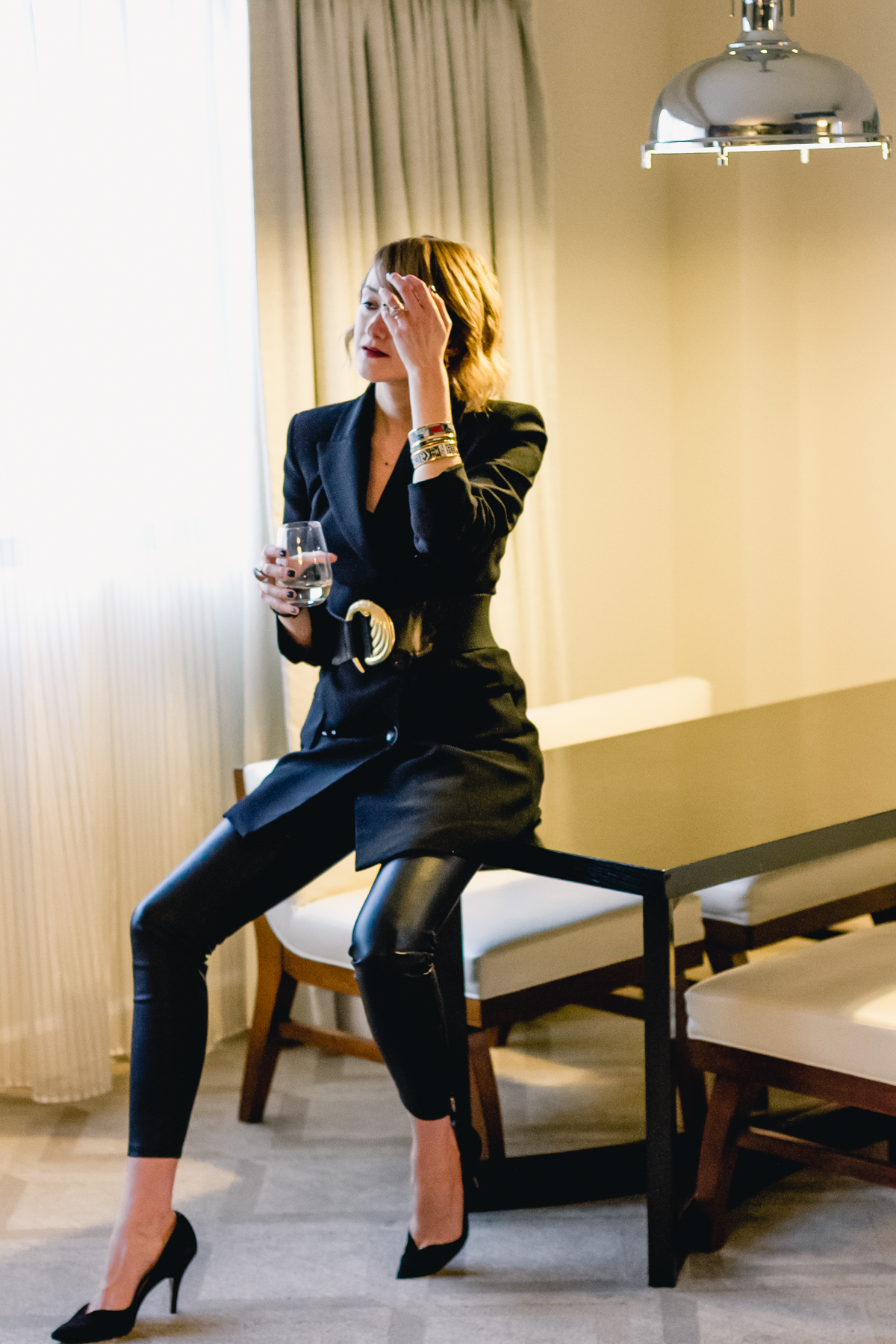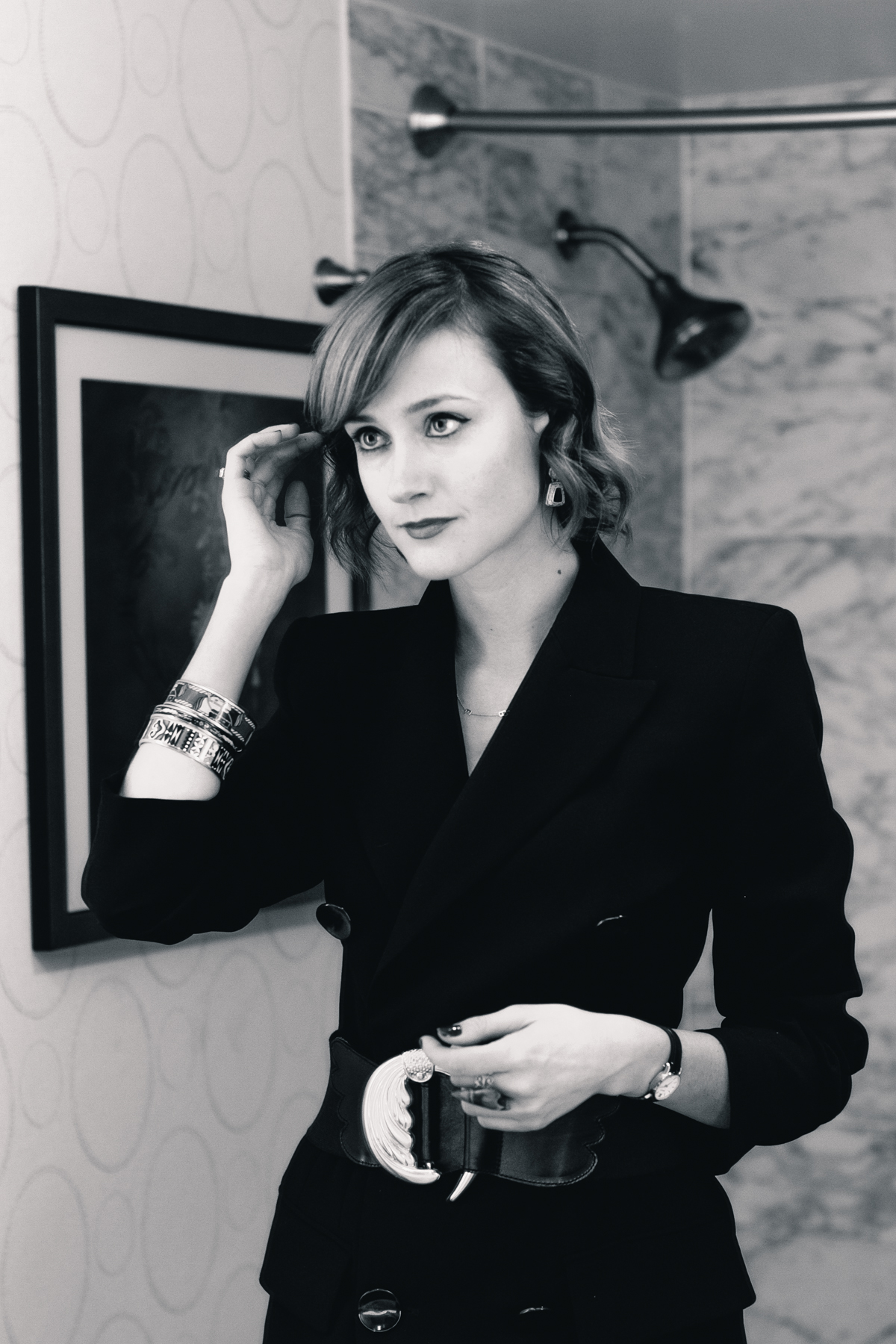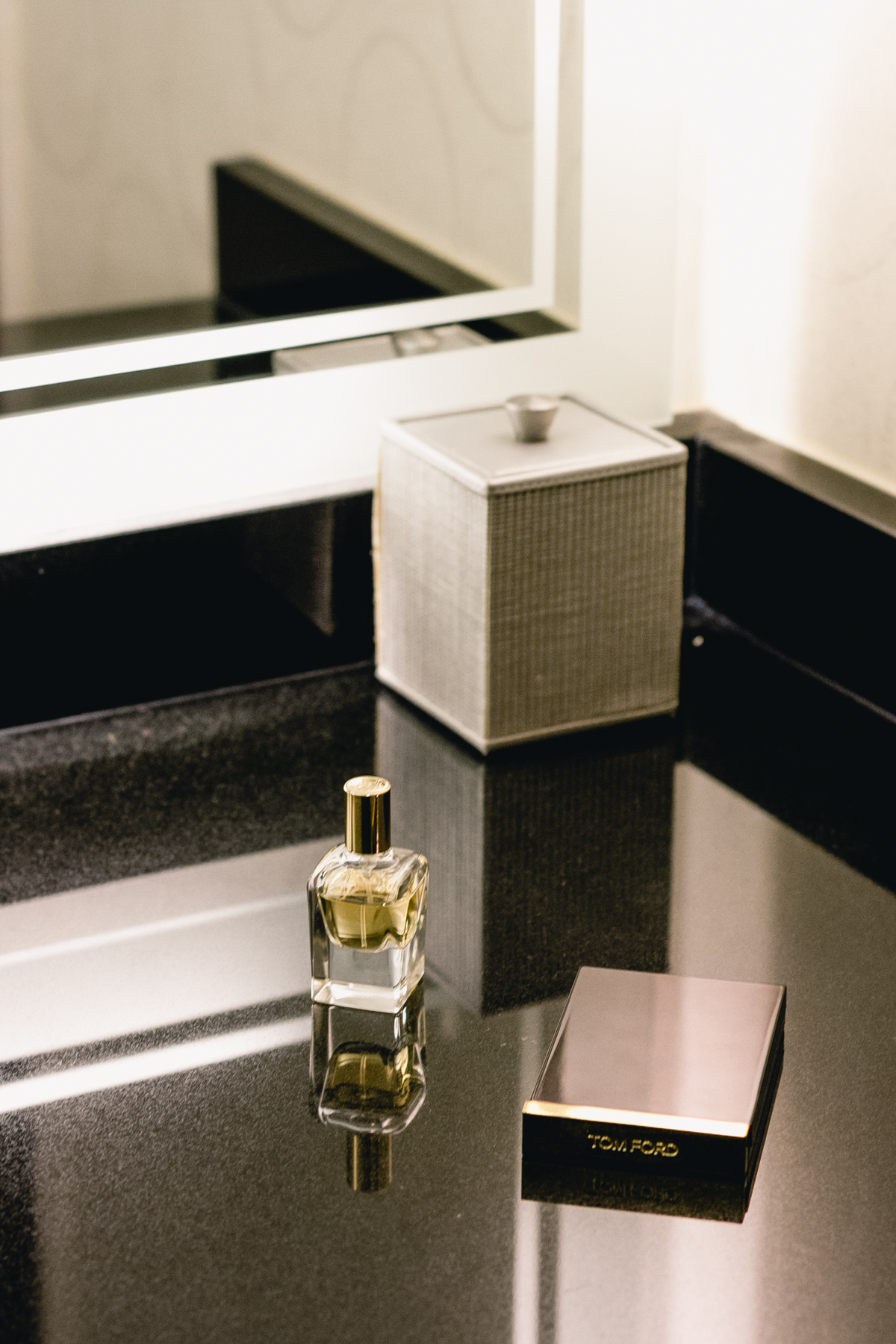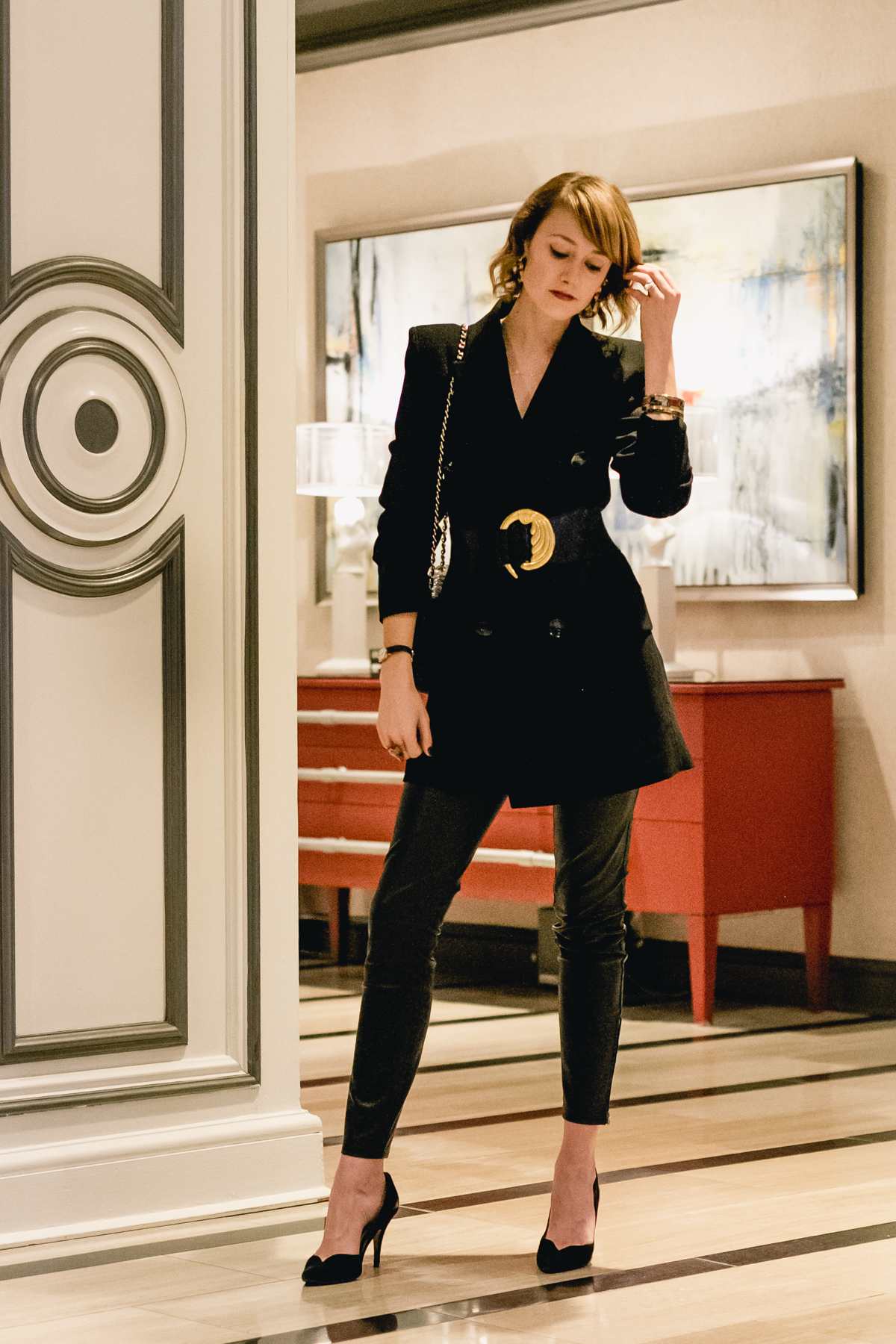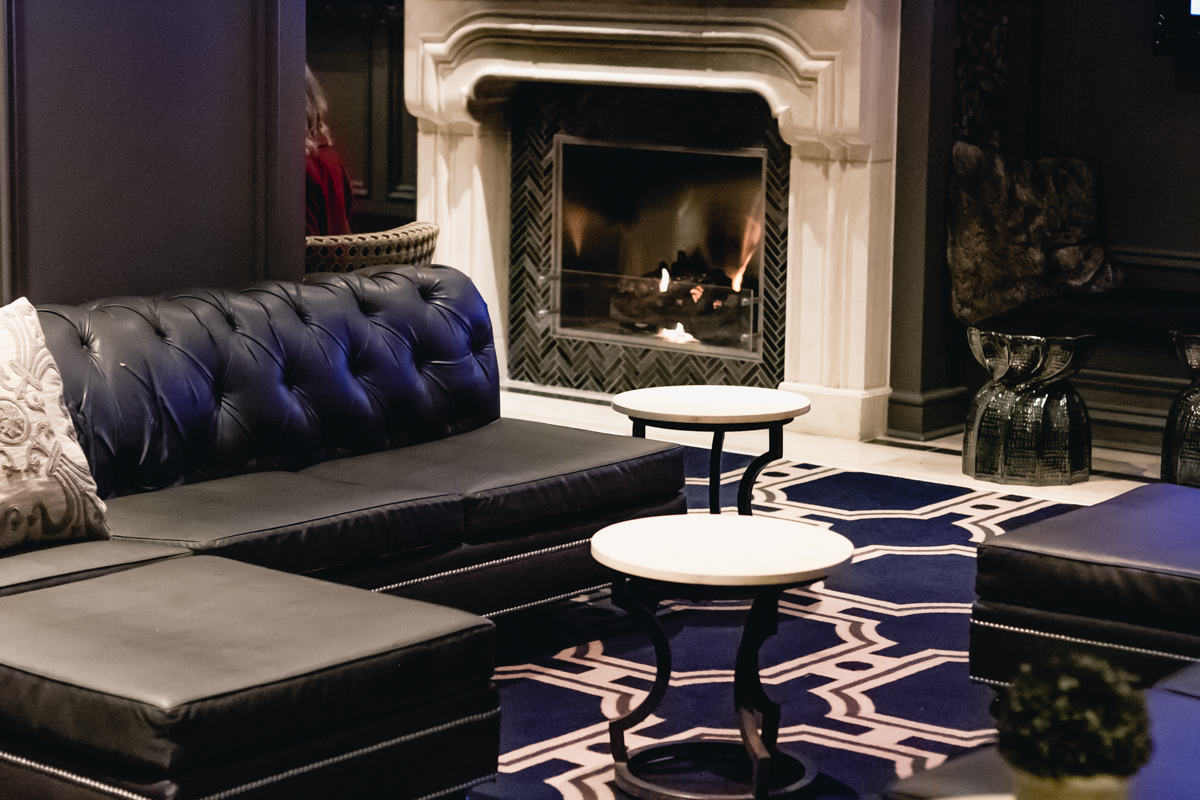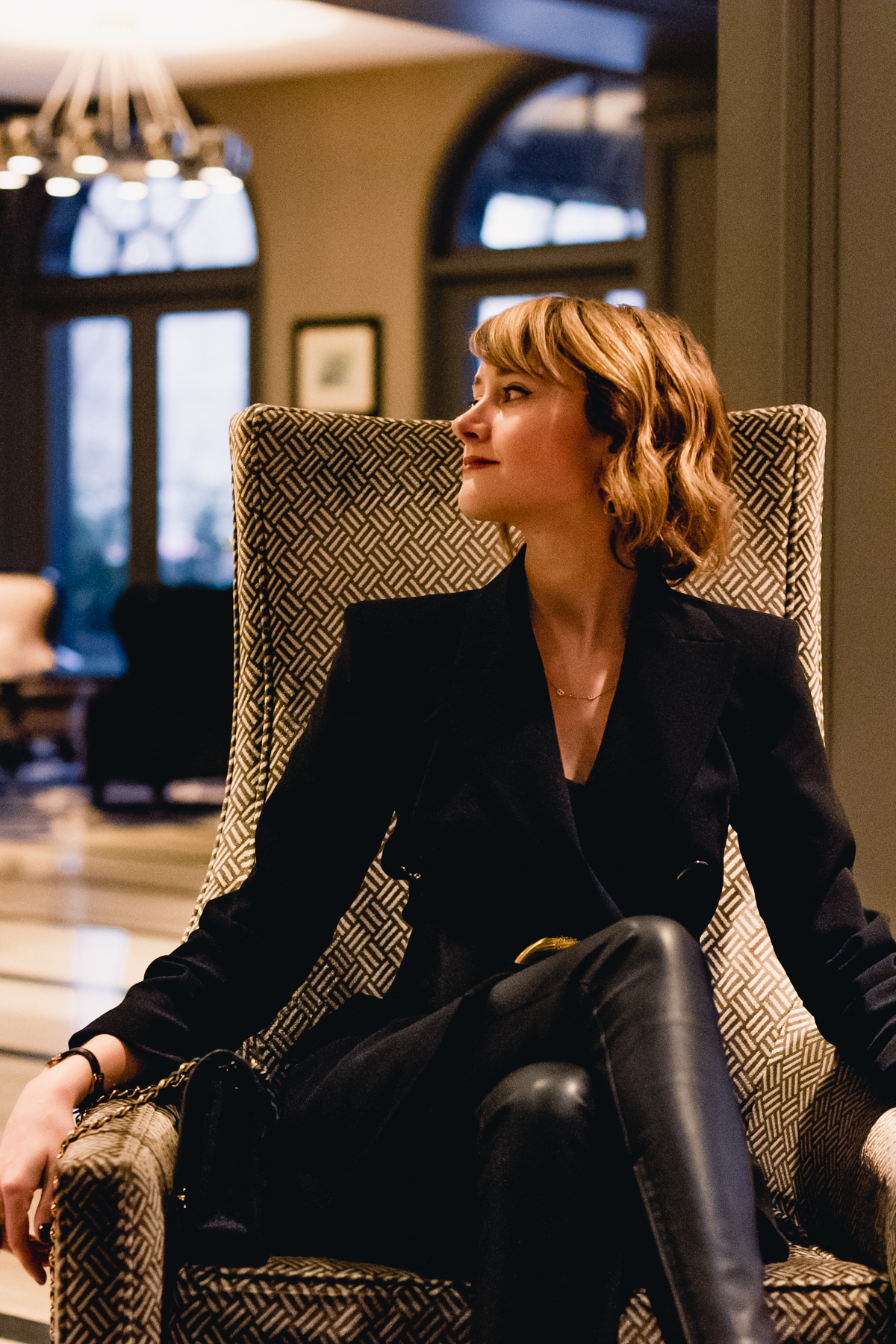 Ask a new parent the sexiest words they can imagine and I'm pretty confident they'll respond, "hotel stay, sans kids." Don't get me wrong, I love my son and look forward to my weekend adventures with him, but sometimes it's nice to get a break from the 6 AM wakeups. So when you find a boutique hotel that's close to your favorite restaurants, shops, and bars, it's a win-win for everyone – the kiddo gets to do a sleepover with his much-adored grandparents and we get to enjoy the DC nightlife without rushing home to a babysitter. We were recently treated to such a magical experience at the Melrose Georgetown Hotel.
I'll be honest, I 100% judge a hotel by its lobby and when I came here a few months ago for a beauty event, I immediately fell in love. The black and white art deco accents and chic library vibes are an IGer's dream. And it's filled with lots of cozy nooks and seating areas perfect for enjoying their extensive book selection or just sipping on a quiet cocktail. It's the kind of decor that inspires one to don something equally chic and sexy to go with the surroundings. And the cool decor doesn't stop there. Our spacious suite included a dining and seating area that incorporated both modern and mid-century vibes. After settling in, we took a stroll to nearby District Commons – a great casual dinning spot with a huge beer list. We had dinner reservations at the Melrose's in-house restaurant, Jardenea (more on that in an upcoming post!), so we just enjoyed a light snack and some adult conversation before heading back to the hotel. After dinner, we made the most of our close proximity to Bar à Vin and met up with friends for drinks by their cozy fireplace – the perfect end to our parents' night out.
Zara blazer (sold out, similar)
vintage belt
Hermès bangles
Black Black Moon ring
faux leather leggings
Jean Michel Cazabat heels (old, close match)
Chanel bag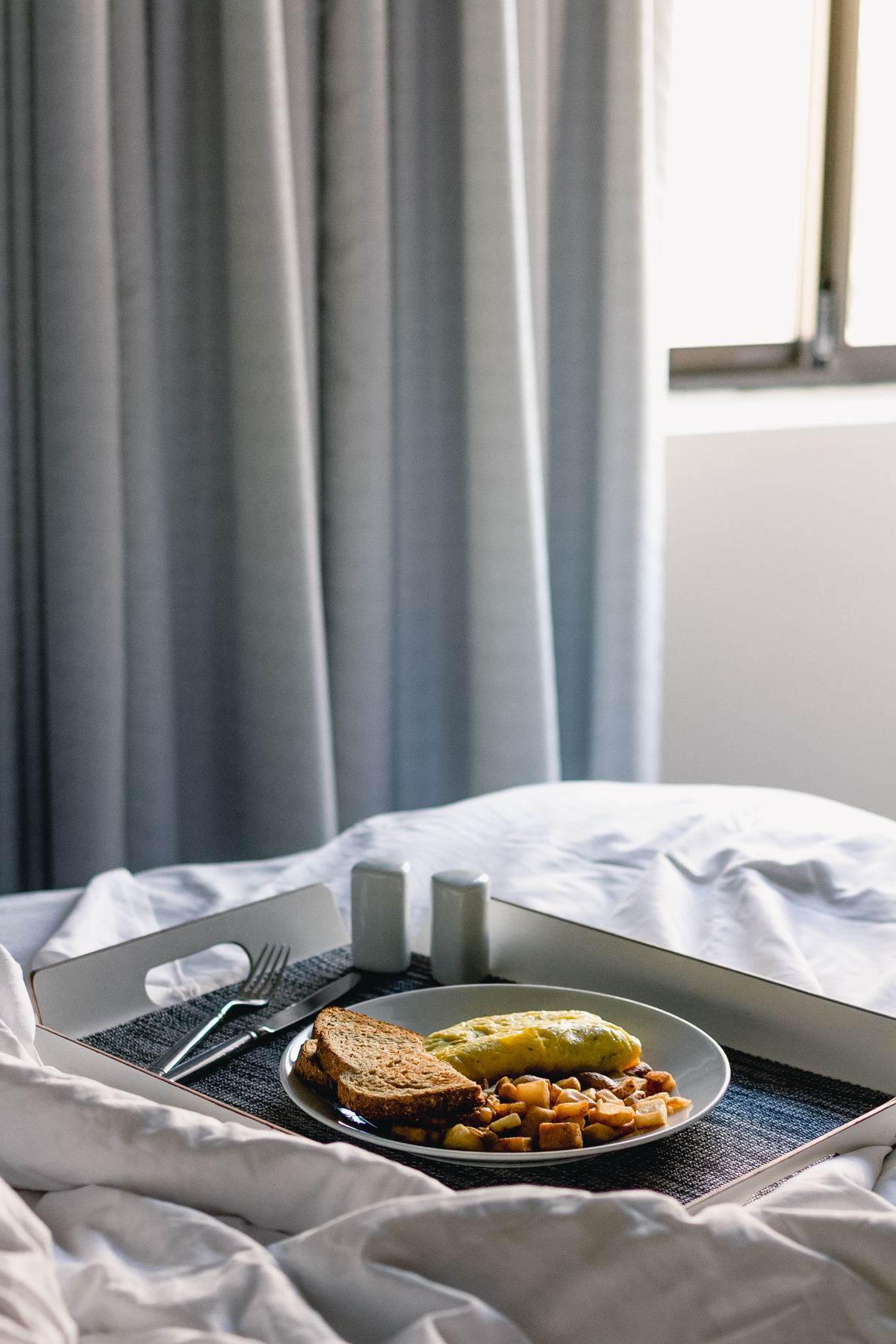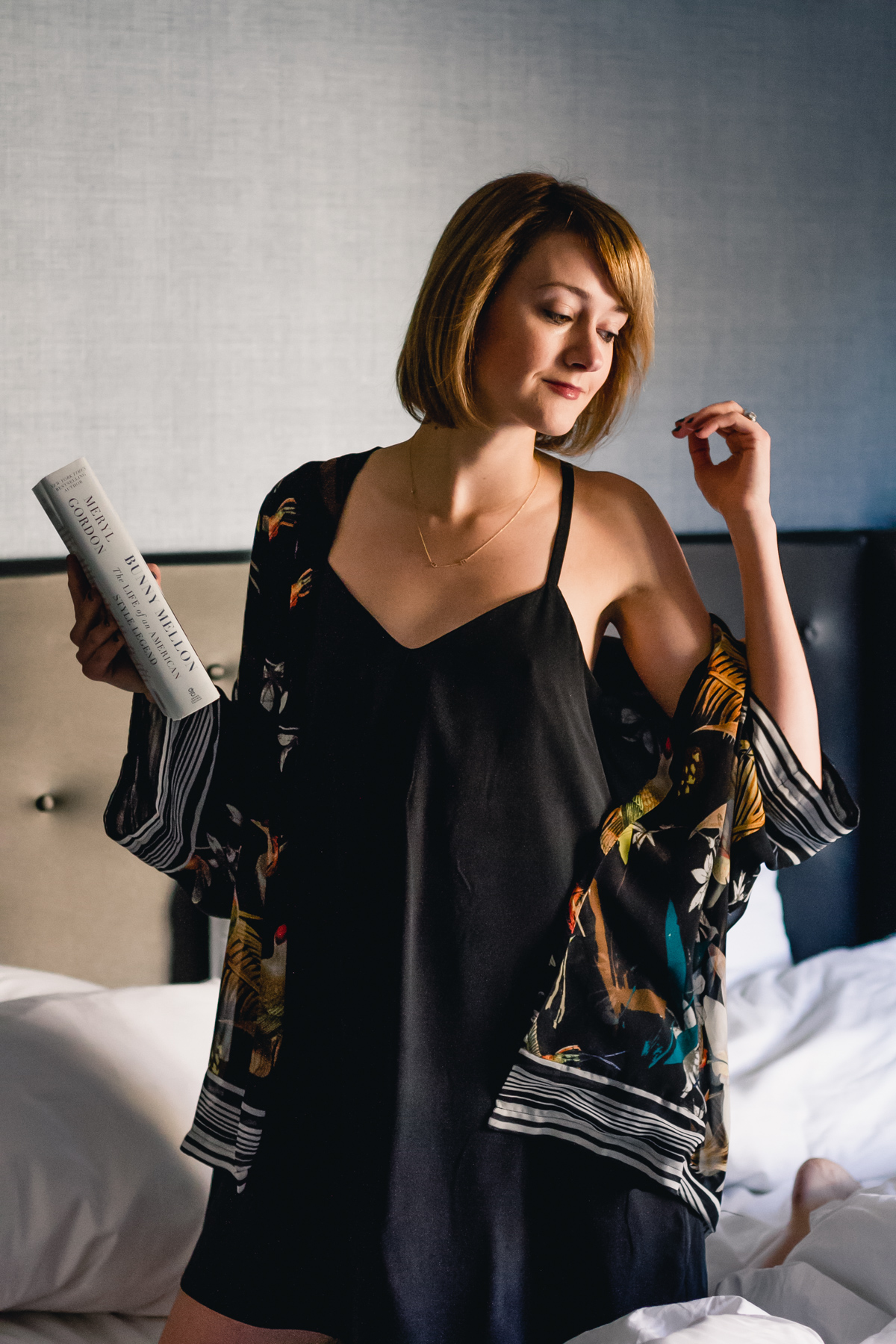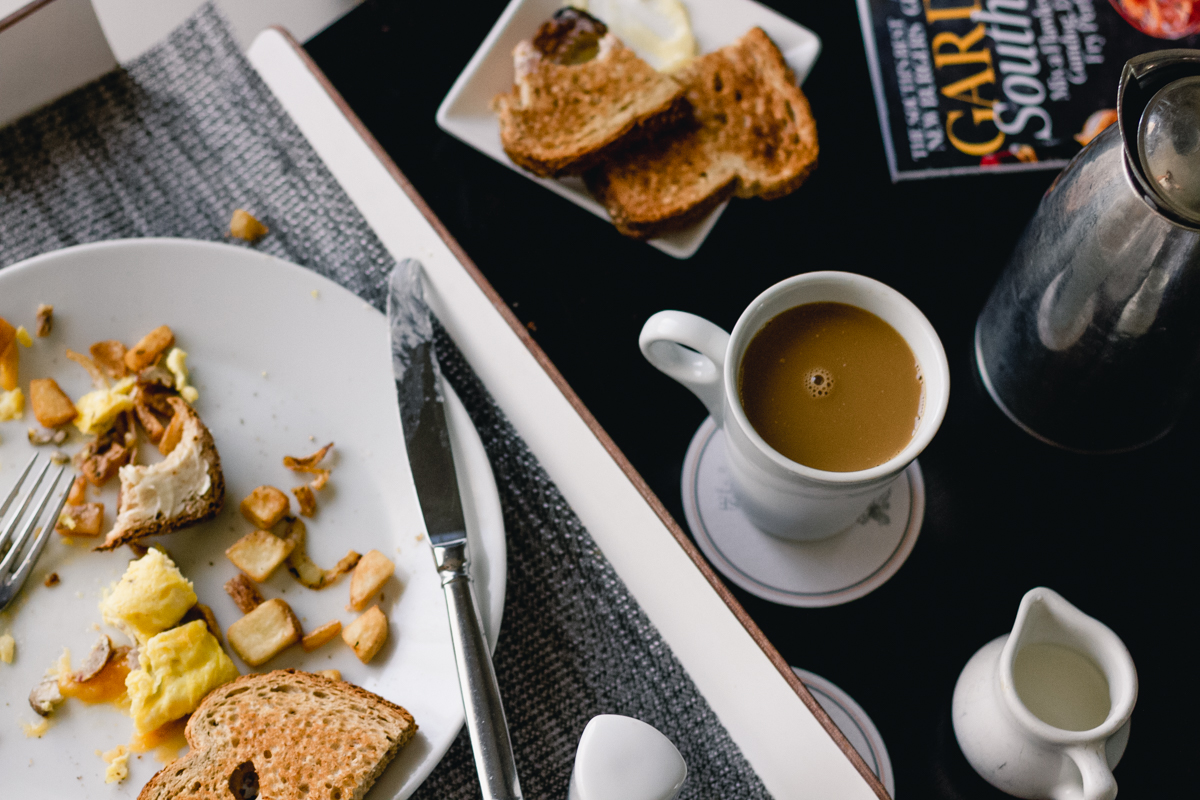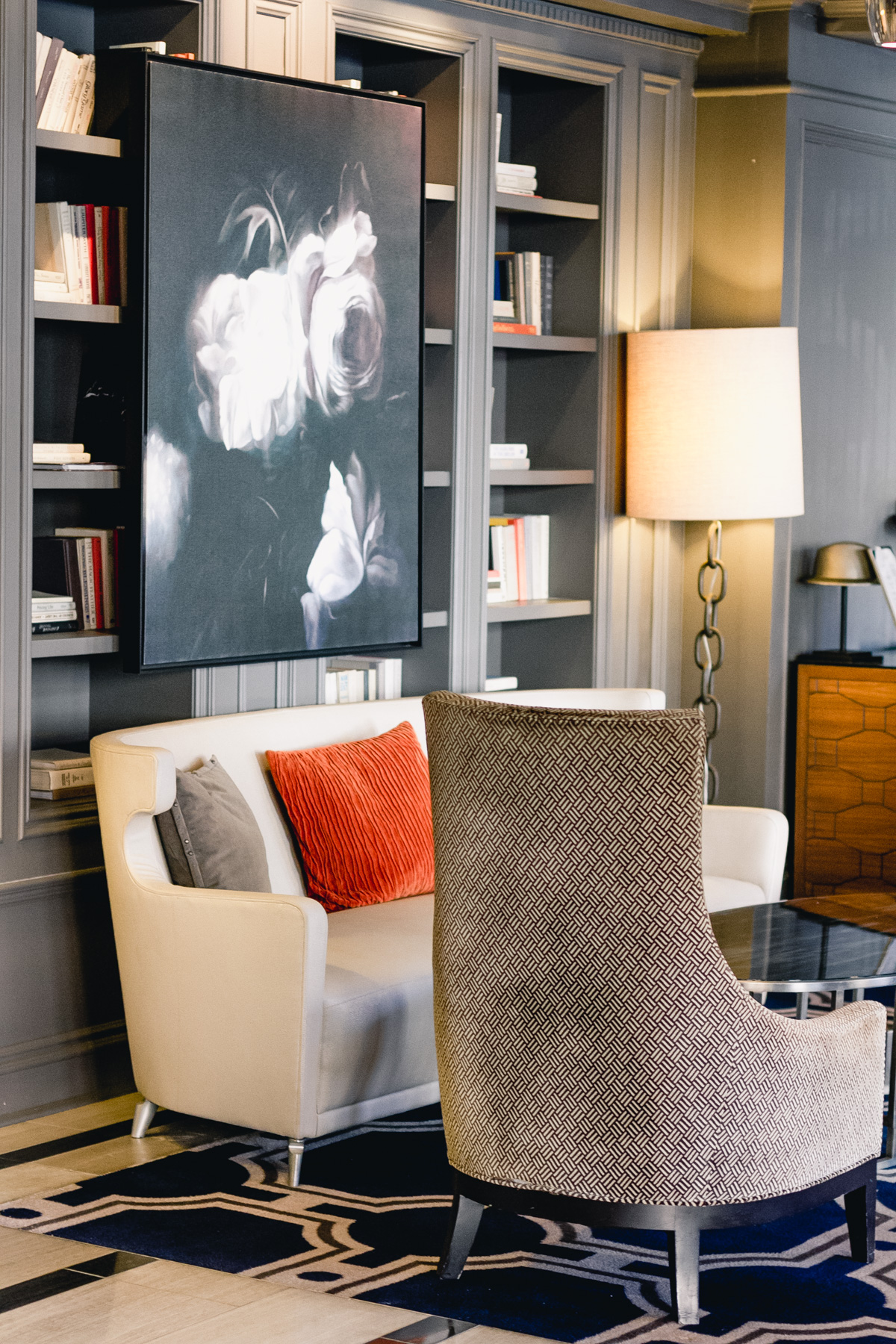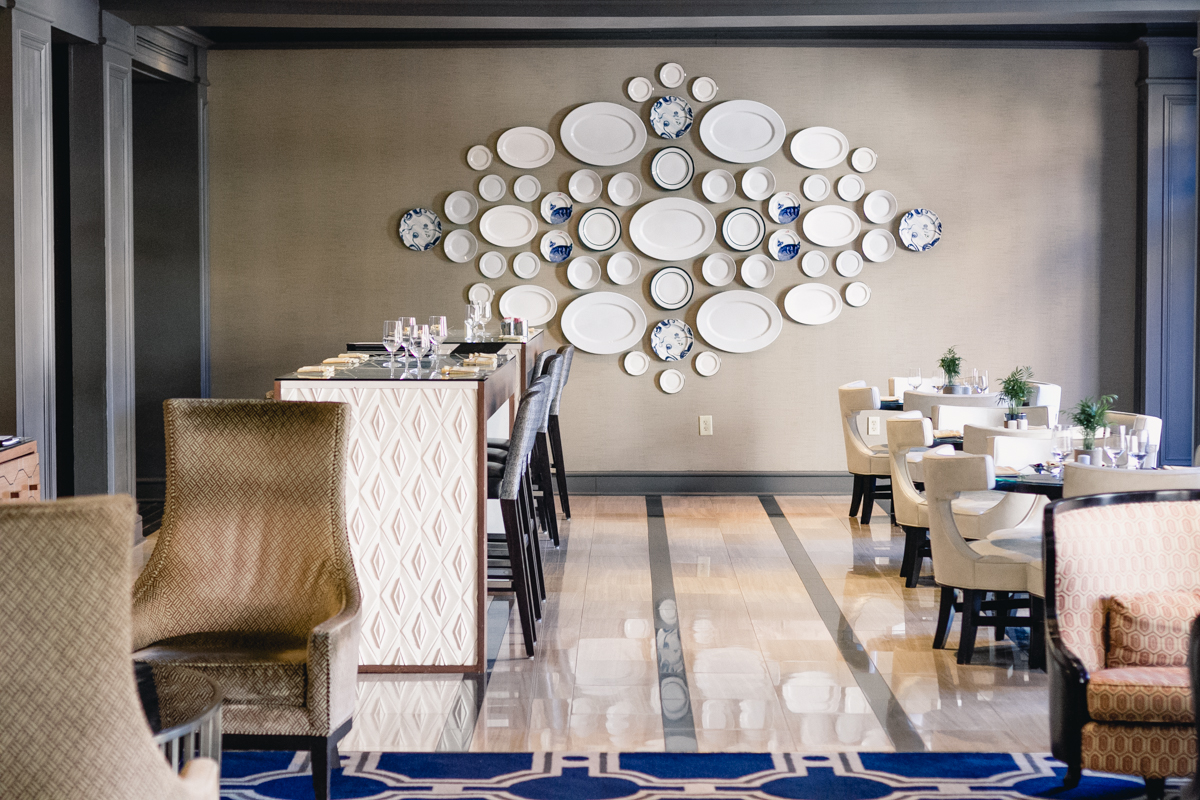 Thank goodness we were a little smarter than we've been on past staycations and didn't stay out too late, so we actually got to take full advantage of the comfy pillow-top bed and wake up refreshed. This gave me a little extra time to enjoy my breakfast and coffee in bed and even start my new Bunny Mellon biography (which, btw, is sooo good!). Already thinking we need to plan our next stay because this adult mini-break that left us rested and ready to get back to our little one!
Maya Brenner necklace
Joie slip dress
Pixie Market kimono (try this one)