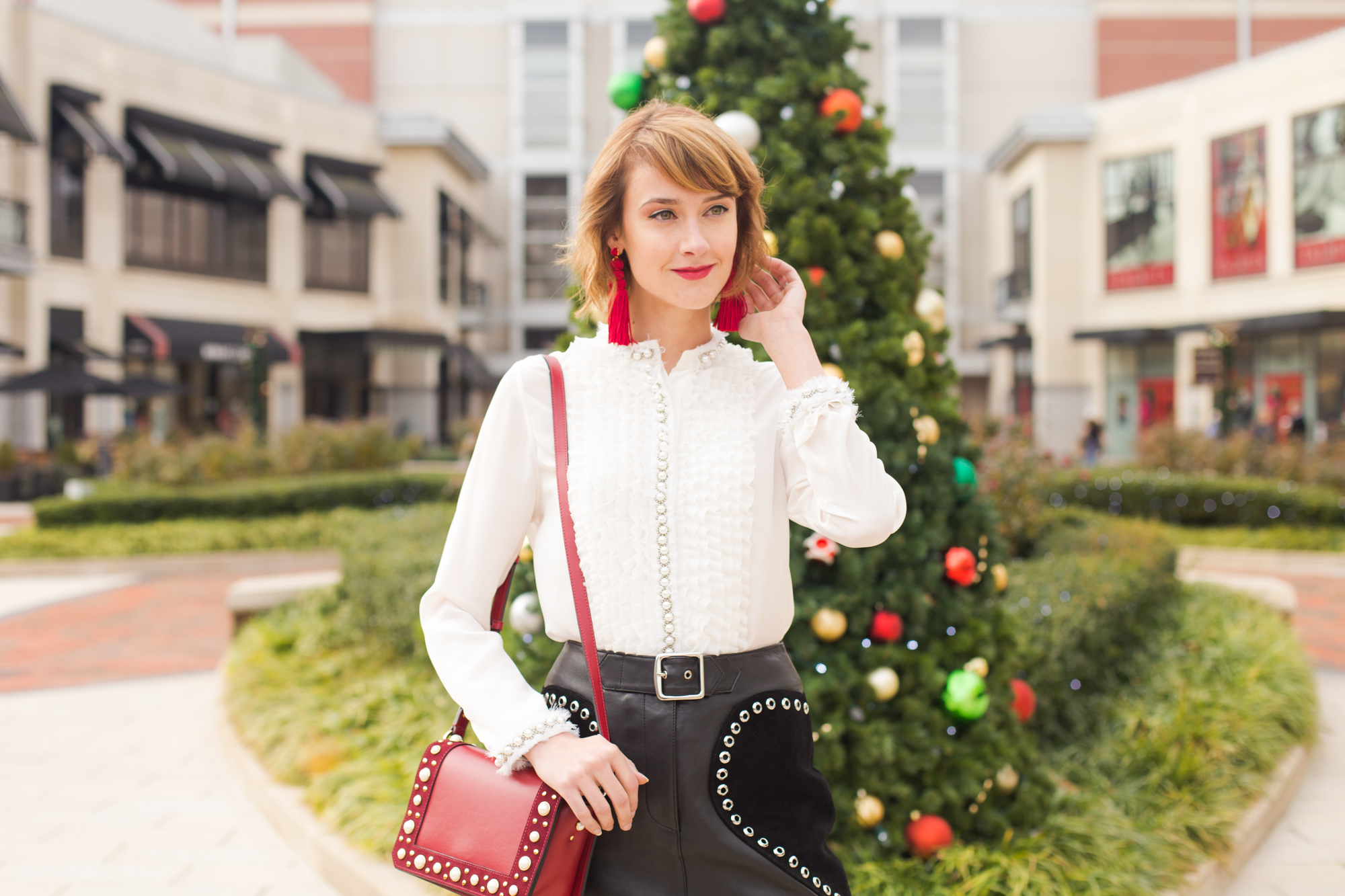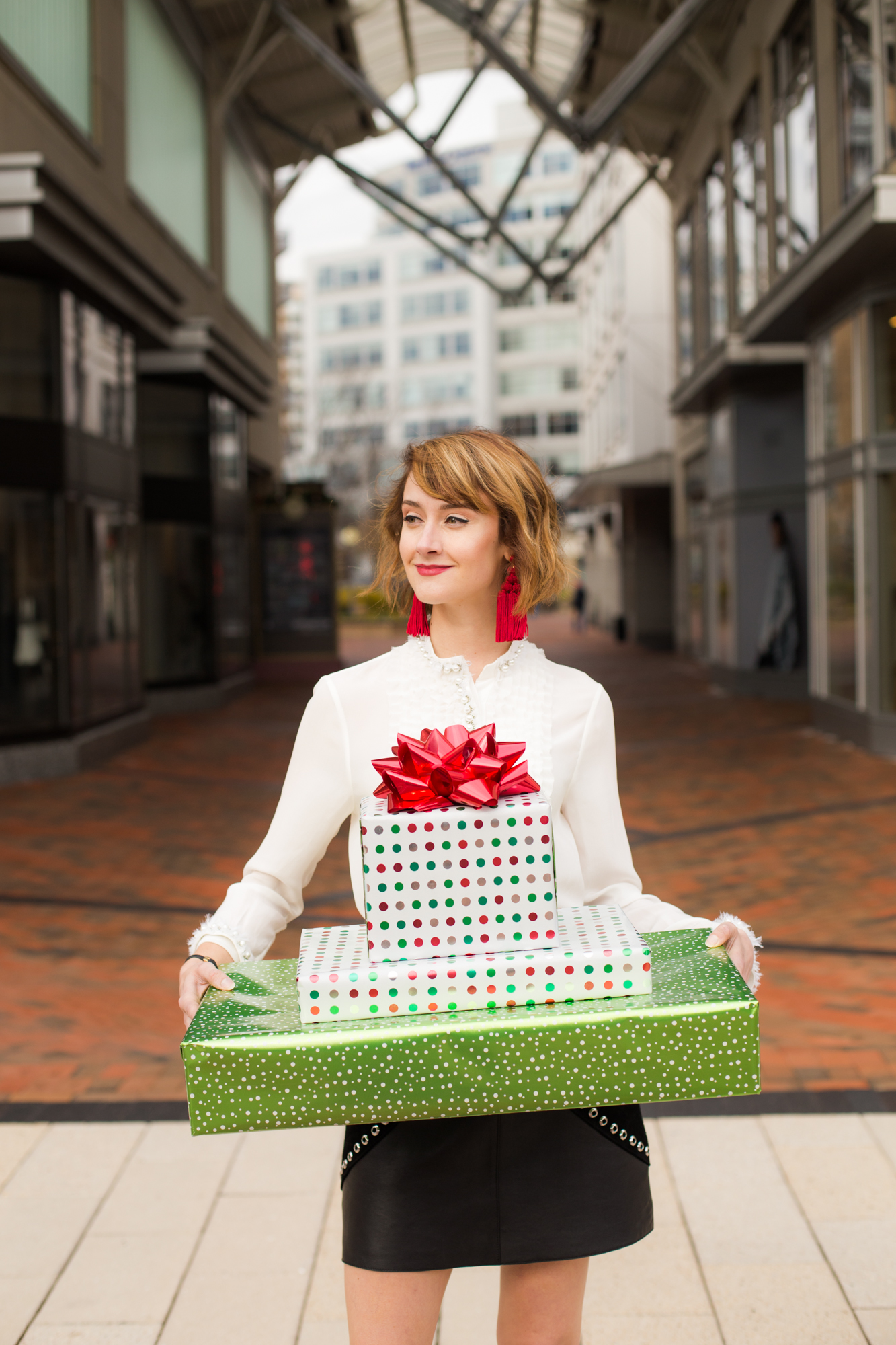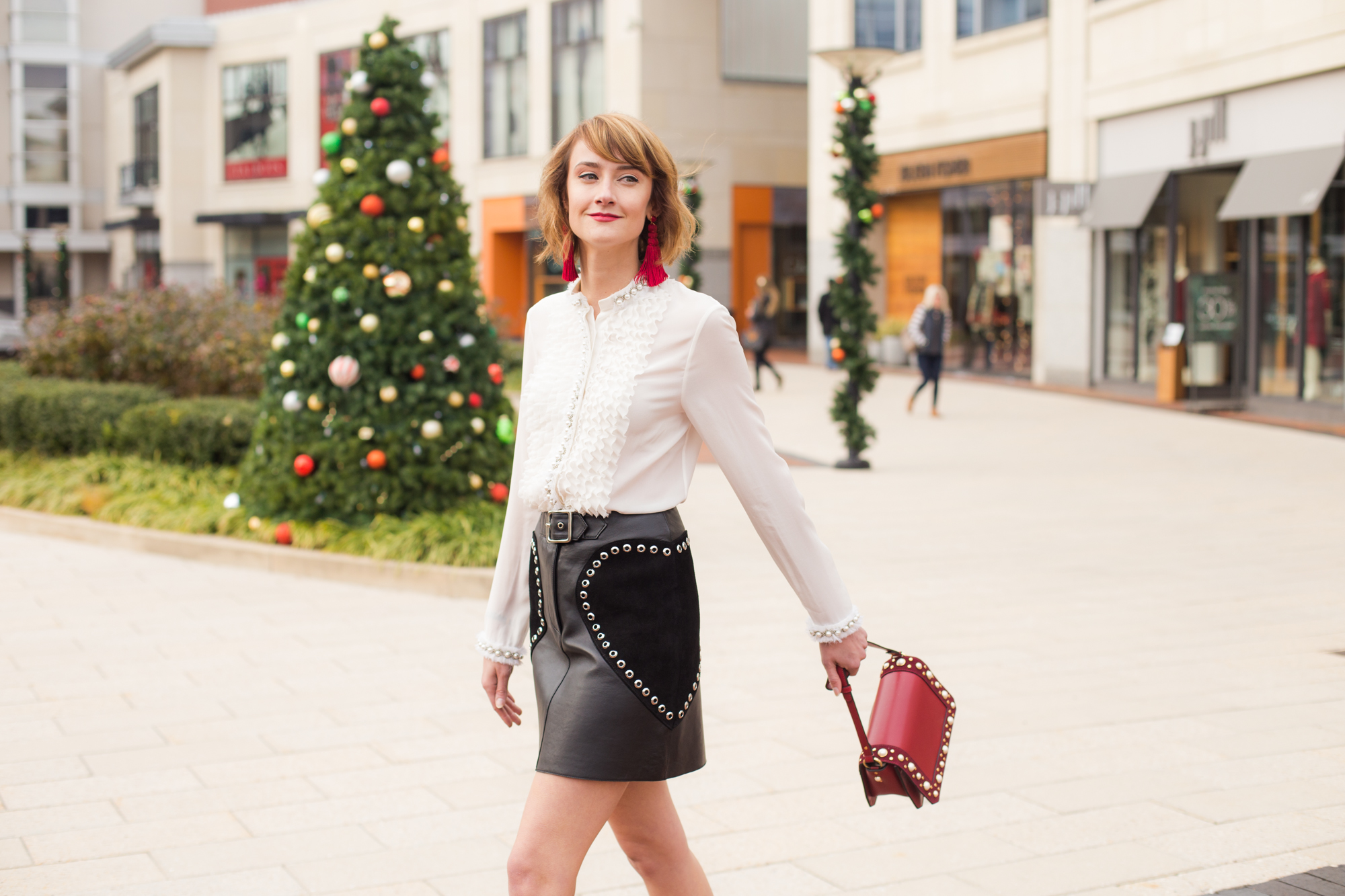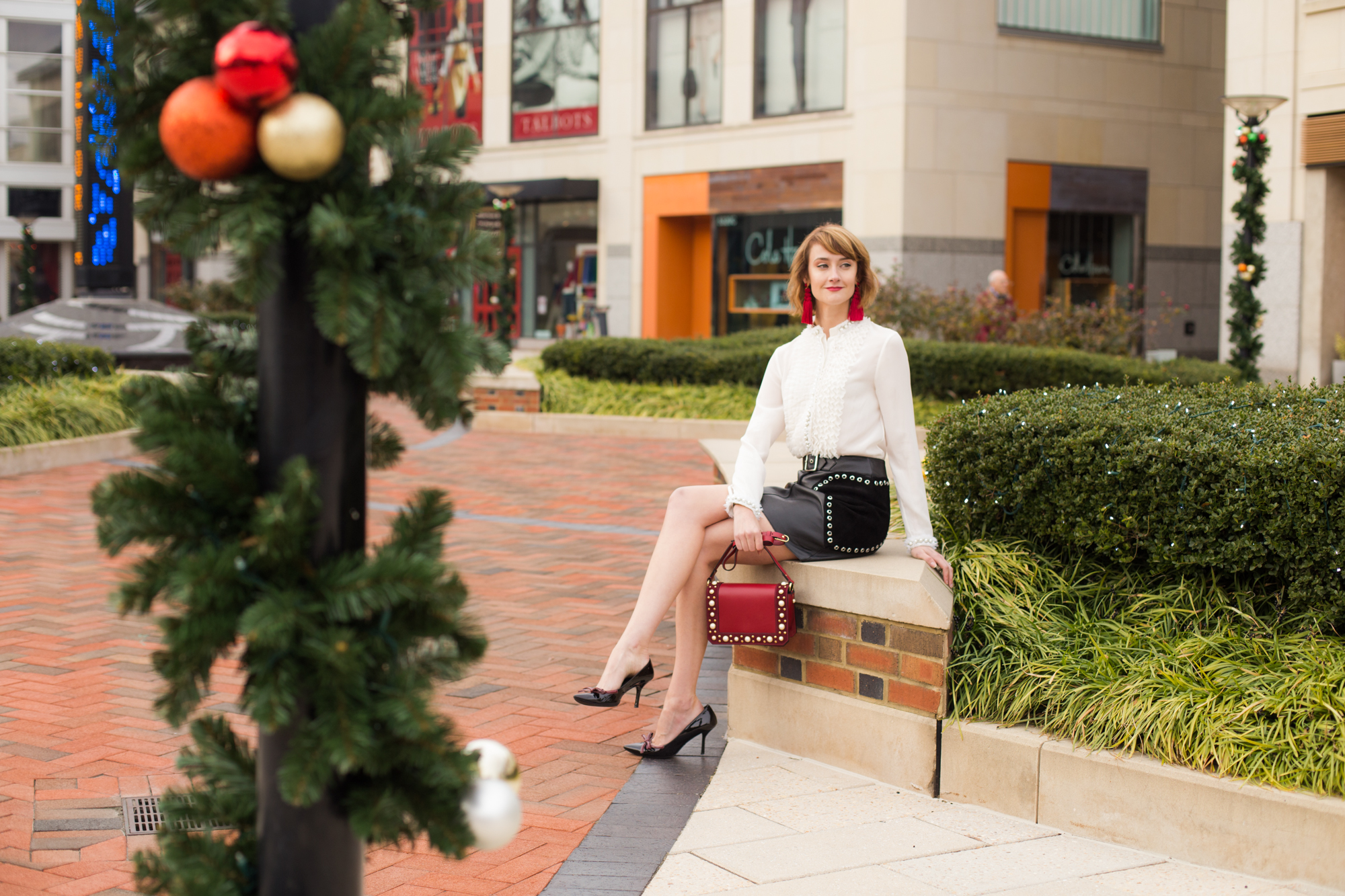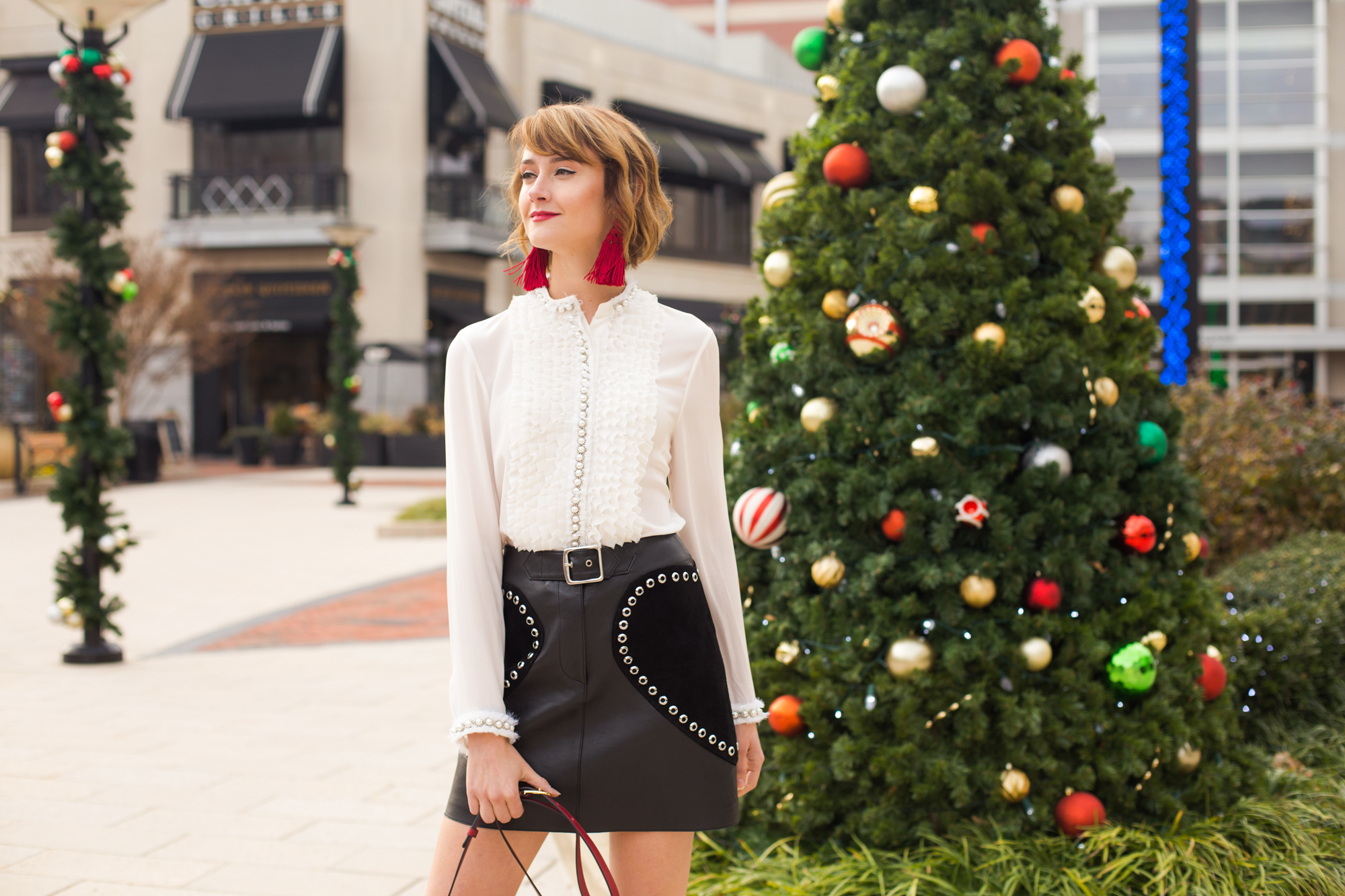 Have the holiday crazies kicked in for you guys yet? I feel like this year has been even more hectic than usual for me and oddly, it might be because I'm actually trying not to leave my holiday shopping to the absolute last minute. I had a fun excuse to do some of said shopping last week for a holiday campaign I did with the Shops at Wisconsin place and I'm so excited to share the photos with you! I had great time working with Amir Lowery (@princelowery on IG) – a super-talented, DC-based photographer. It was really fun to work with a creative professional who had a fresh perspective on photo angles and poses.
If you're not familiar with the Shops at Wisconsin Place, it's an upscale shopping area in Friendship Heights that I've been frequenting for years. My hairstylist, Sandra Tran at PR @ Partners (who I adore), is nearby so I often buffer in a little extra time to check out the shops over here after my hair appointment. It's such a cute area and so many of my favorites are here – Bloomingdales, Sephora, Anthropologie, Whole Foods – it's pretty much a one-stop shop for all my essentials.
So the really fun part was getting to dress up in two self-styled holiday looks that I'm still dreaming about. The first look featured tassel Bauble Bar earrings, a pearl-embellished blouse by Alice & Olivia, a belted leather skirt by Maje, and a Sandro bag. I always contrasting tough and feminine pieces so when I found this gorgeous leather skirt at Bloomingdales, I knew it needed a pretty silk blouse to go with it. And the pearl-studded Sandro bag was the veritable cherry on top! I can't wait to share the second look with you in an upcoming post – it's perfect for NYE!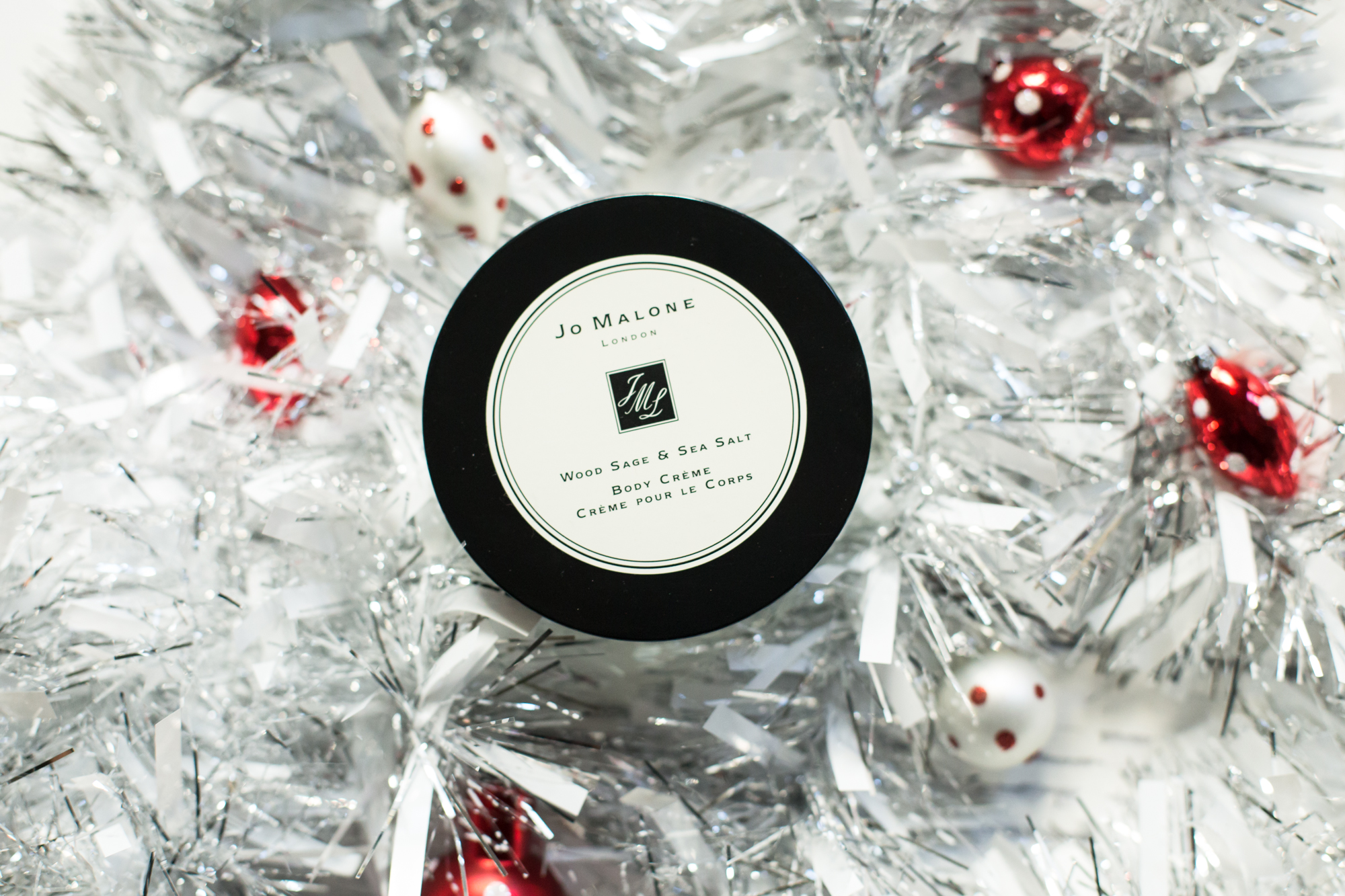 For this campaign, I picked a couple of my favorite beauty and self-care items that make great gifts for anyone that needs pampering. Jo Malone's Wood Sage and Sea Salt Body Crème not only smells rustically divine, it hydrates winter skin well, too – a luxurious body cream that anyone would love.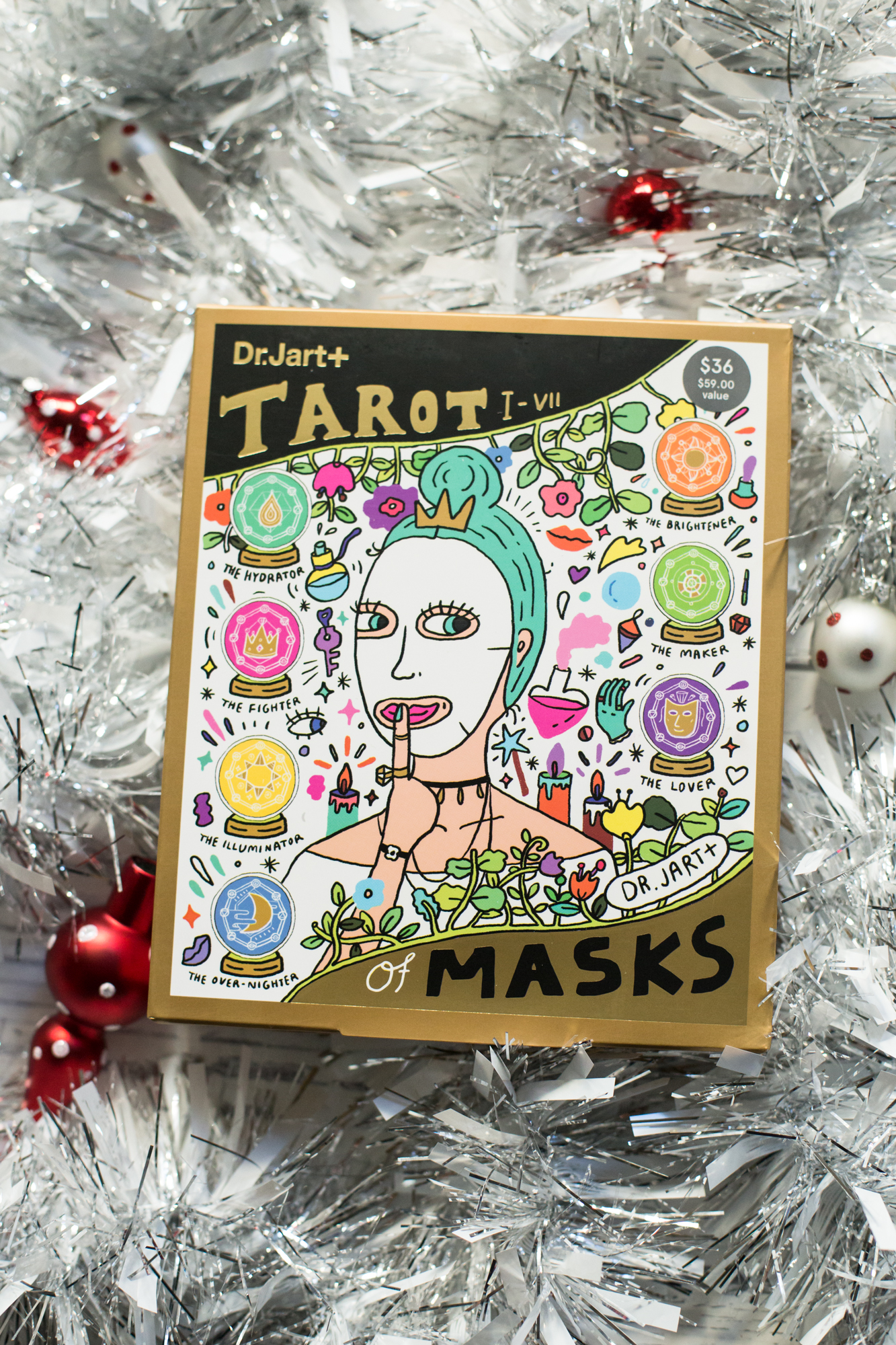 As you know, I'm a big Dr. Jart+ fan, so the Tarot of Masks gift set would be a perfect for anyone who loves (or is curious to try) sheet masks – of course it's already sold out everywhere online, but the Sephora at the Shops at Wisconsin Place has it!