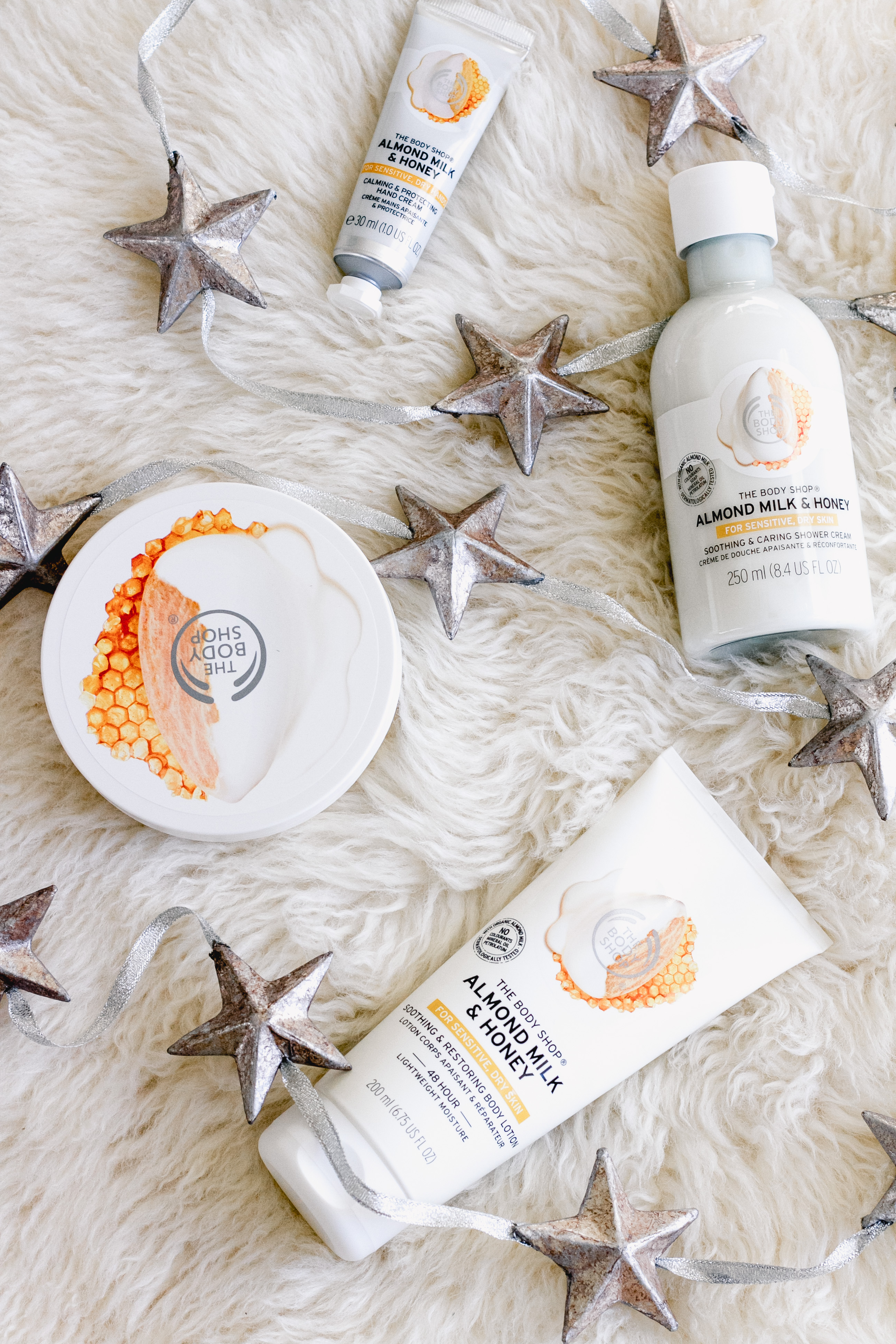 Remember when I said the holiday crazies had set in? Well now it's really crunch time. A lot of my favorite online shops are having sales so I'm trying to get all of my last minute gifts before the end of the day. Luckily the Body Shop has me covered. They recently sent me a gift certificate to use for the "hard to shop for" loved ones on my list. Here's what I picked up…
For My Mother-in-Law
Ok so mother-in-law might be the easiest of this bunch because she loves trying new skin products almost as much as I do. She lives in a very dry climate (New Mexico), so I wanted to get her some really moisturizing products. The Almond Milk and Honey Gift Set is perfect for her – a hand cream, lightweight body cream, shower cream, and body butter – all containing soothing ingredients for dry, sensitive skin.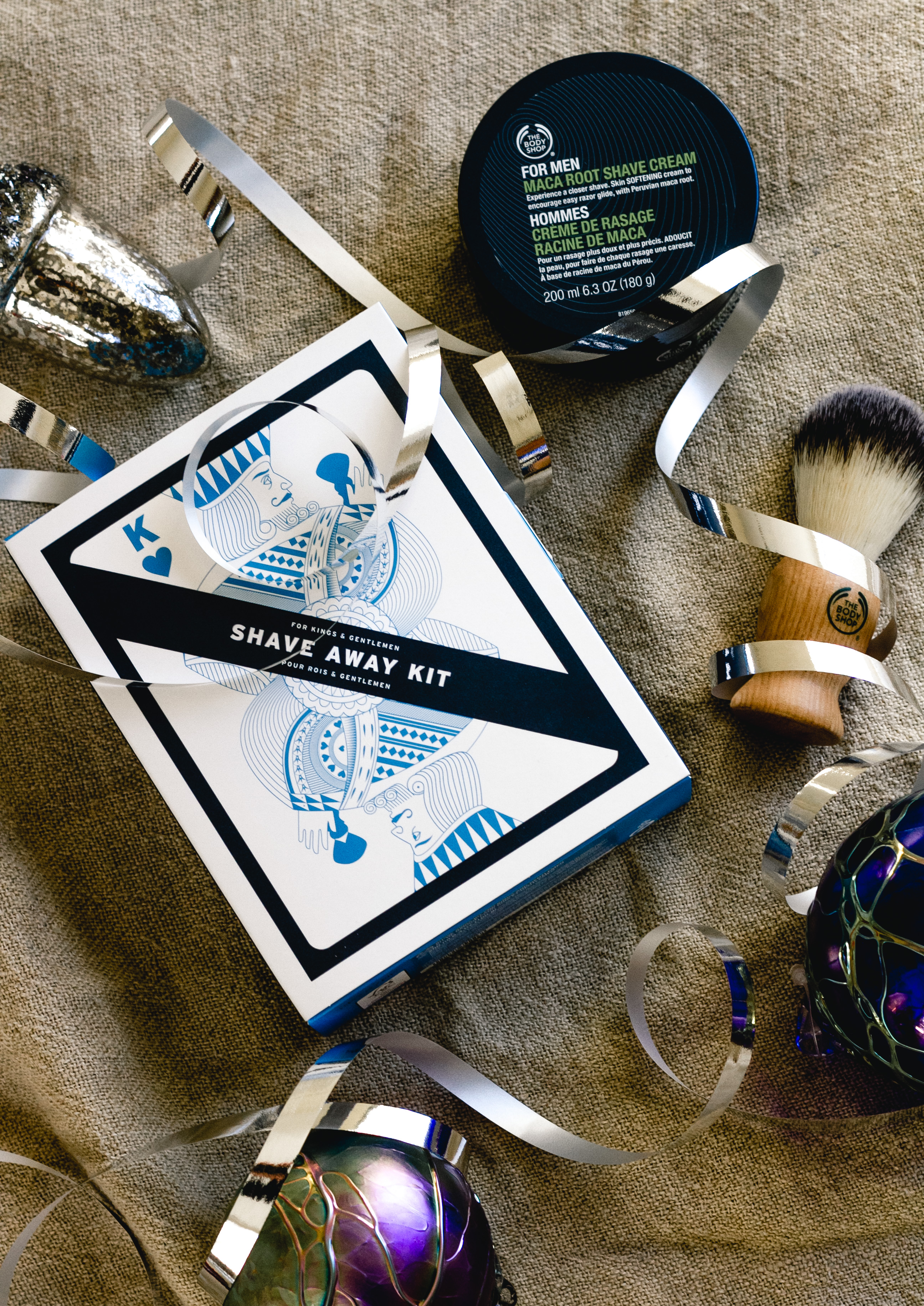 For My Husband
My husband has sensitive skin and is always on the hunt for a shaving product that won't give him razor burn. When I read the glowing reviews of the Macha Root Shave Cream, I thought he should give it a try. I'll report back on the results after Christmas!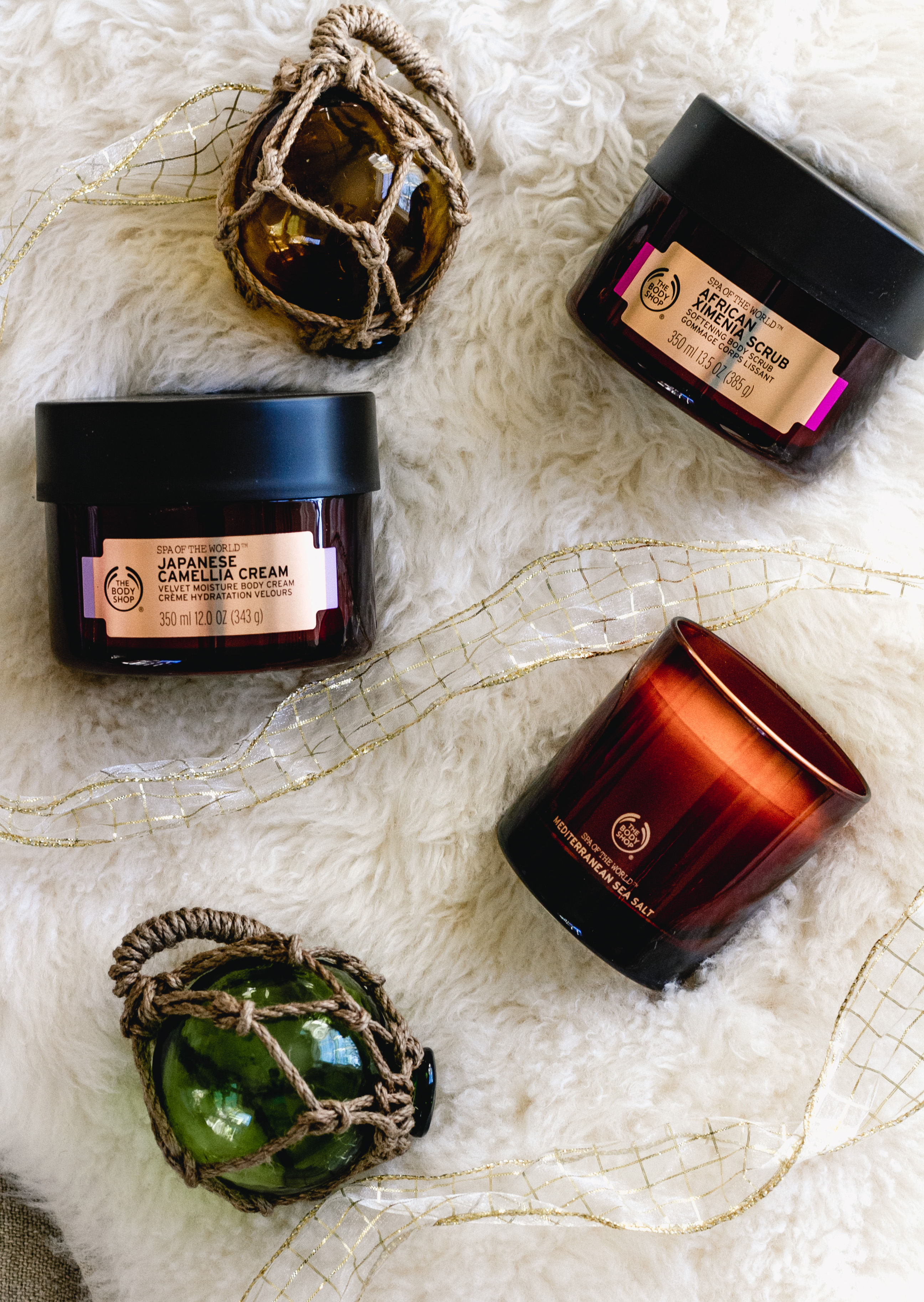 For a Good Friend
I good friend of mine has a birthday that falls right around the holidays so I always like to get her something special so she knows her birthday's not missed. Let me start by saying this friend loves candles. I mean, I love candles, but she really loves candles and this Mediterranean Sea Salt one smells heavenly. She's also a mom of two young kids, so the Spa of the World Relaxing Body Collection sounded like exactly what she needed.
What are your favorite picks for your "hard to shop for" loved ones?
Thank you the Body Shop for partnering on this holiday post! All opinions are my own.