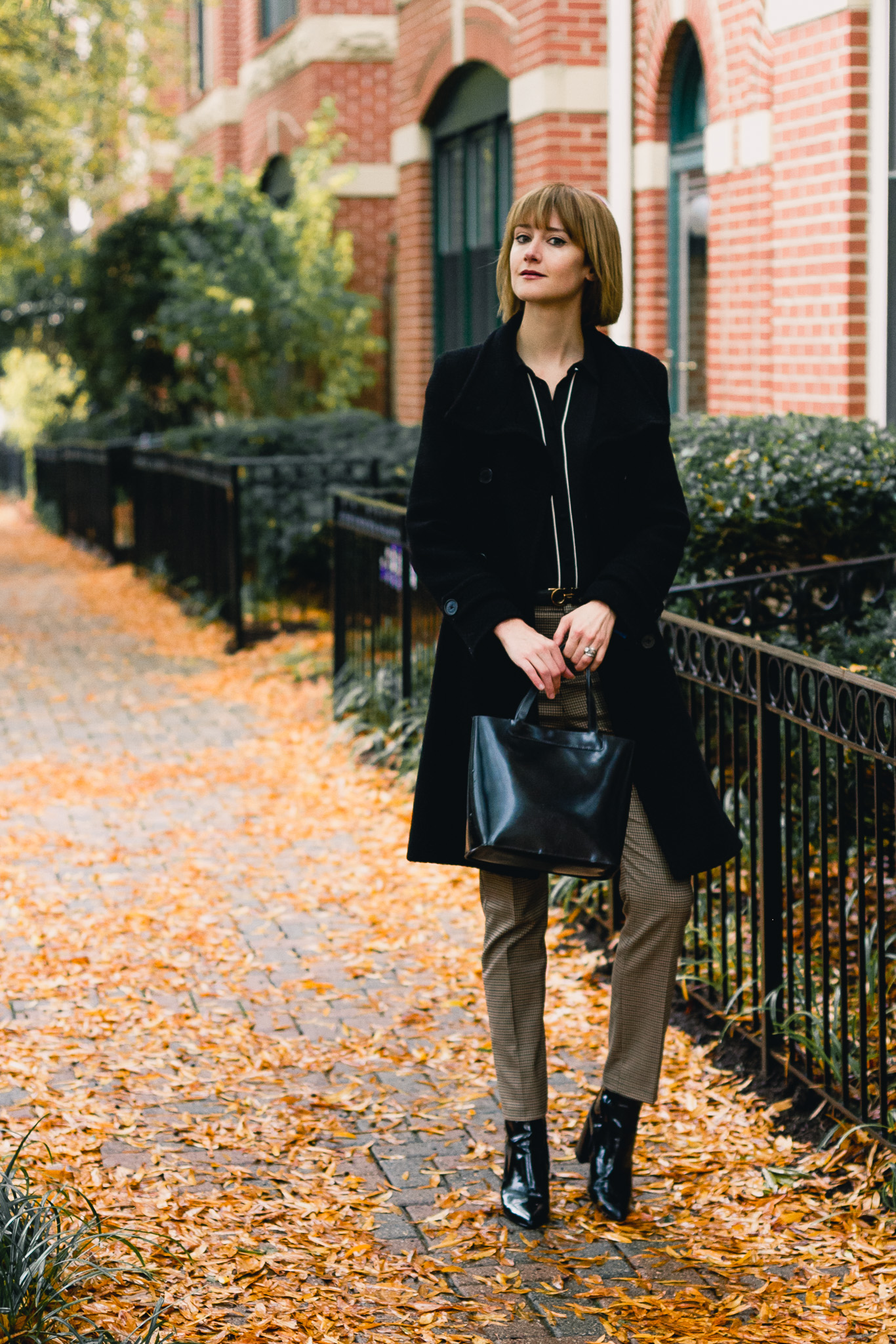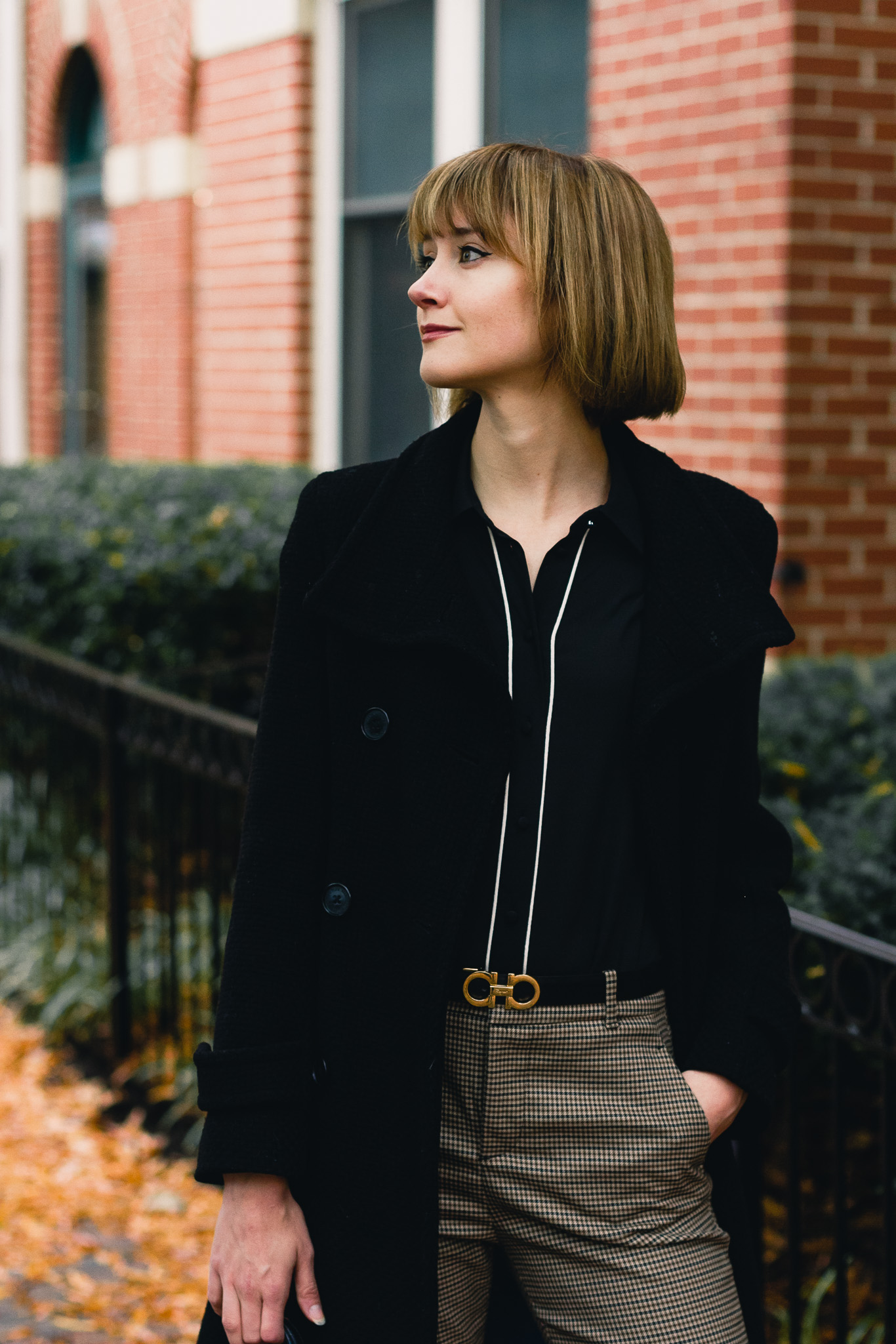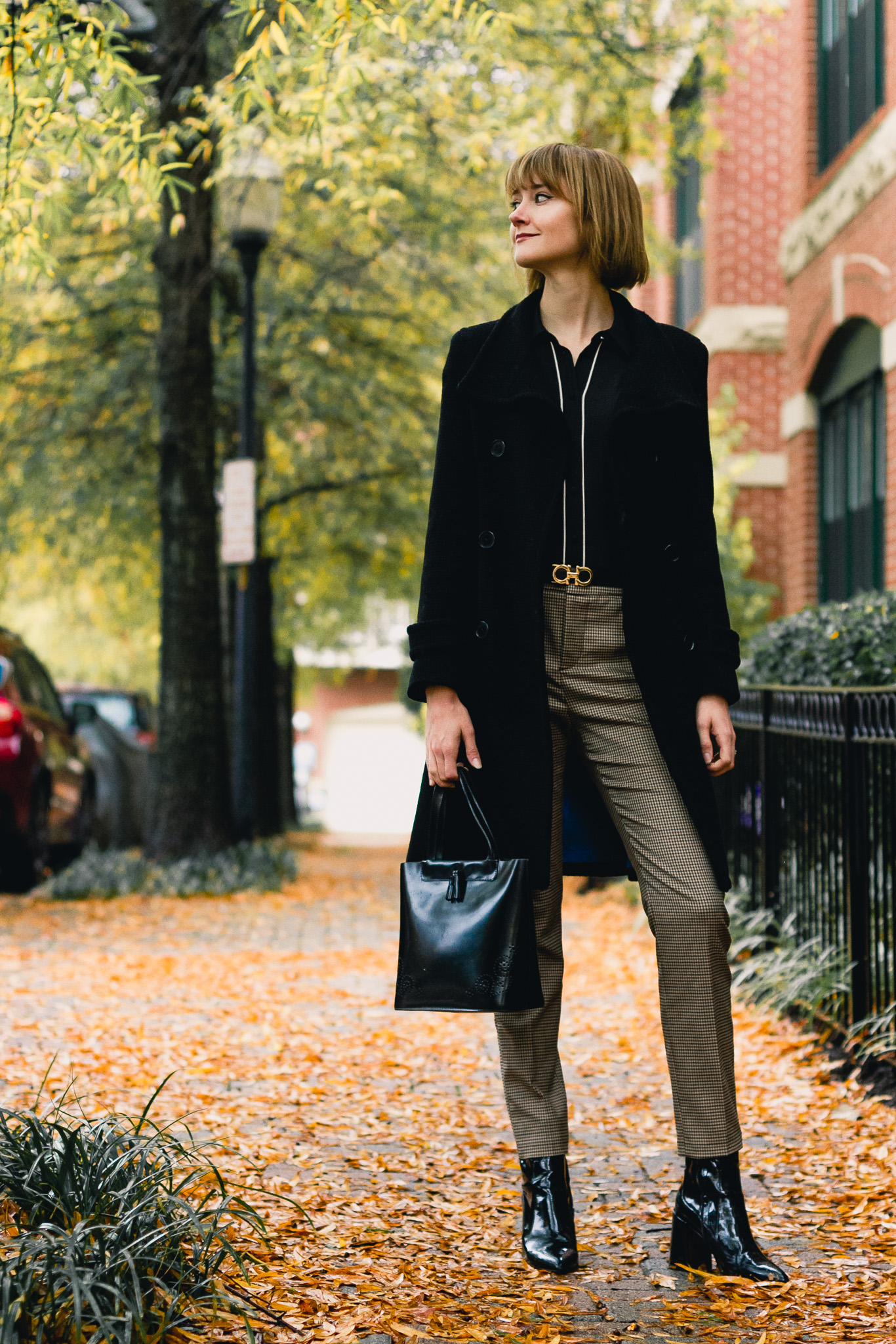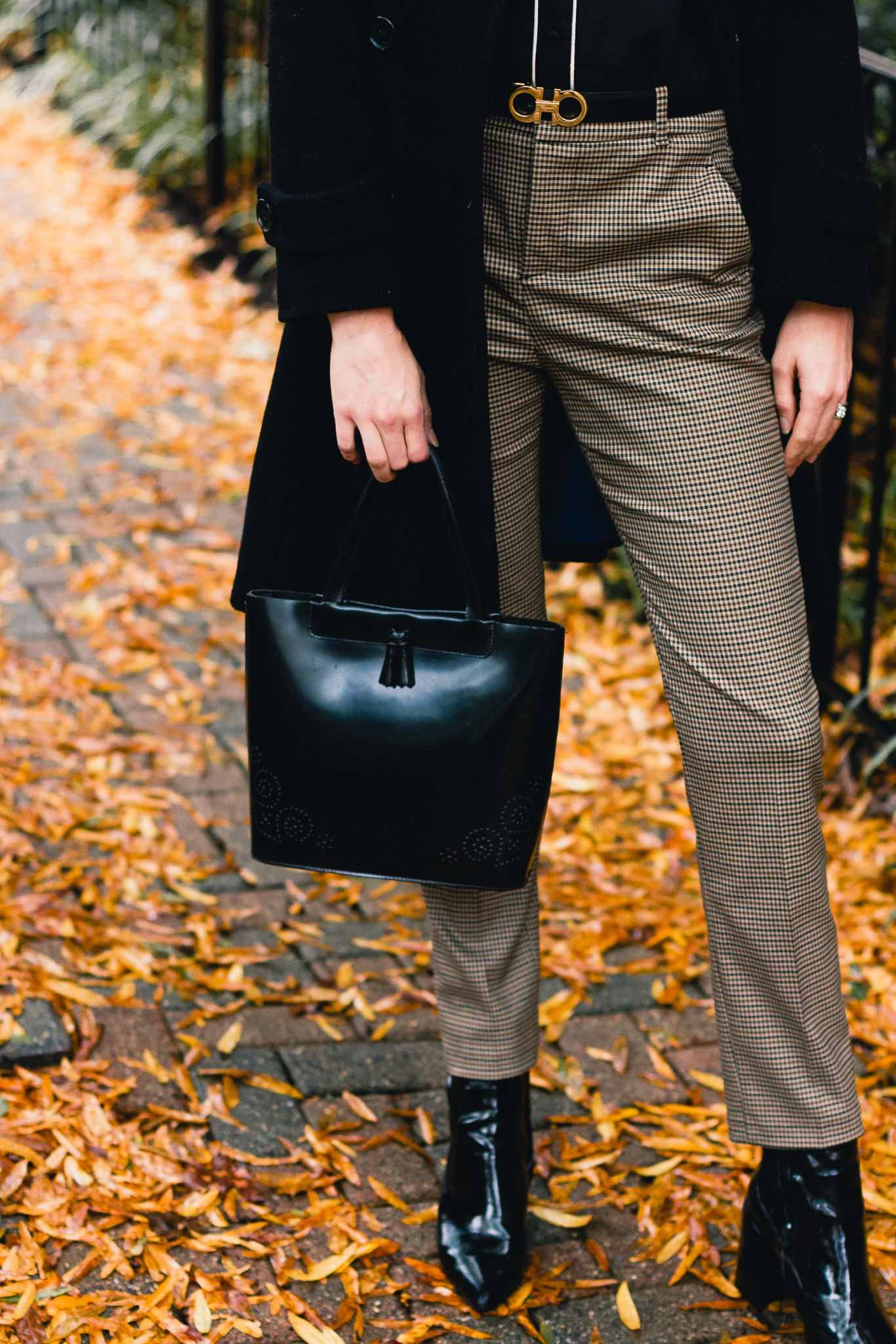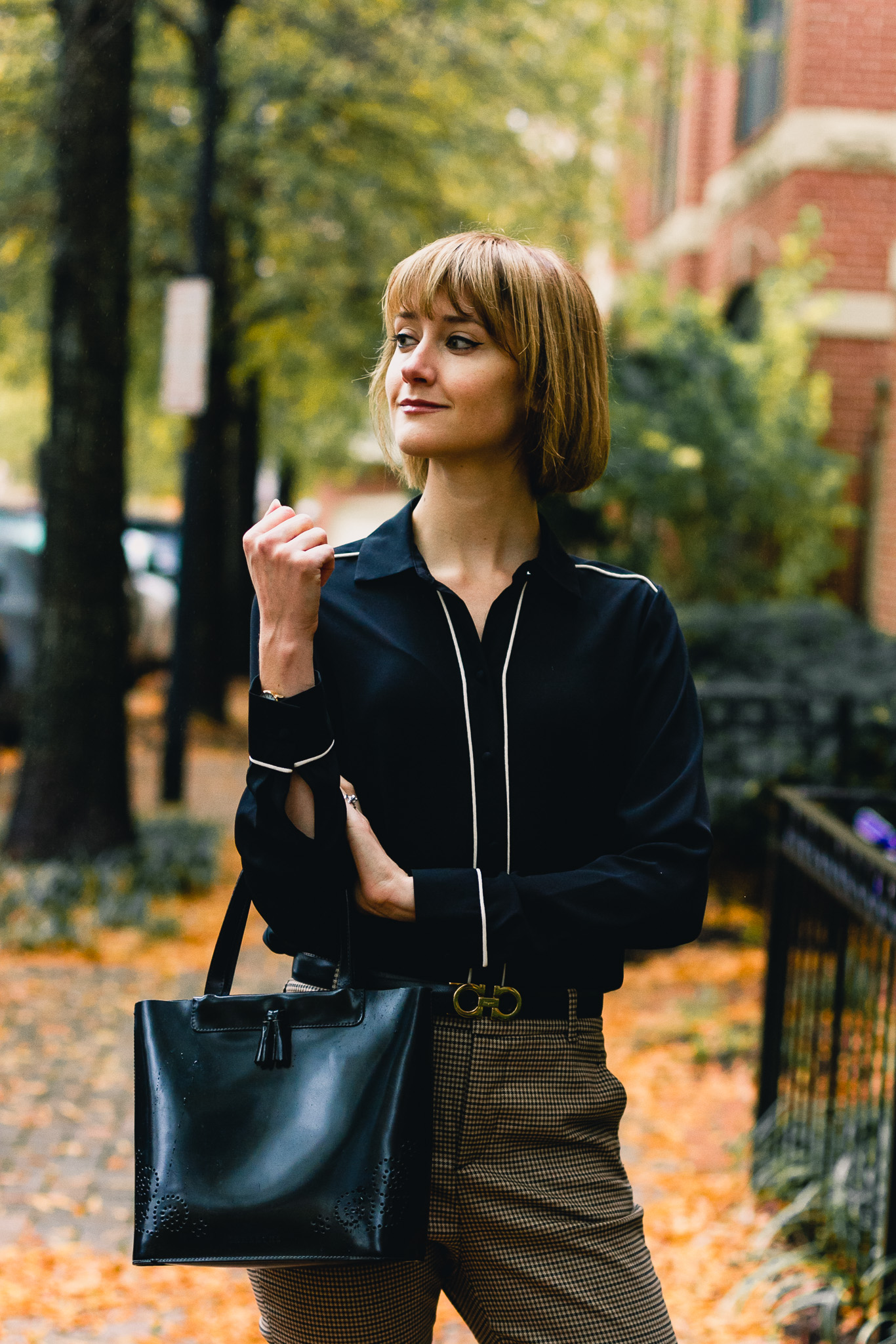 Have you ever had one of those totally gross, rainy evenings where you had plans to go out, but the thought of putting something cute on literally cannot compute? I found myself in this very dilemma last week before a Trunk Club holiday gifting preview. I put on something frilly and "holiday-ready," took one look at my pretty velvet shoes and thought, "nope, not gonna do it." So back on the work outfit from earlier that day went. And you know what? I didn't feel too about it. Oddly, these patent boots serve themselves quite well on rainy days and deftly elevate my pant hem above looming puddles.
Luckily Trunk Club had some festive cocktails to warm me up when I arrived. If you're not familiar with Trunk Club, it's a personal shopping service for both men and women (see my review here). What's really cool is that this year they're offering gift shopping services, which comes in handy for people like me who have a million things on their plate this time of year and not much time for picking out the perfect gift. I already got a bunch of great ideas from the preview, like Bose headphones, a double-insulated Hydro Flask, and gold pineapple shot glasses. And if you're in the DC area, I definitely recommend you take advantage of their local showroom, which boasts it's own in-house bar for cocktails while you shop! Another bonus is that Trunk Club is a Nordstrom company, which allows you to take advantage of Nordstrom rewards when you use it.
I'll be sharing more gift ideas in future posts, so stay tuned!
Target blouse
Marc New York coat
Ferragamo belt
Zara pants (similar)
Mango boots (sold out, try these)
Lamarthe tote