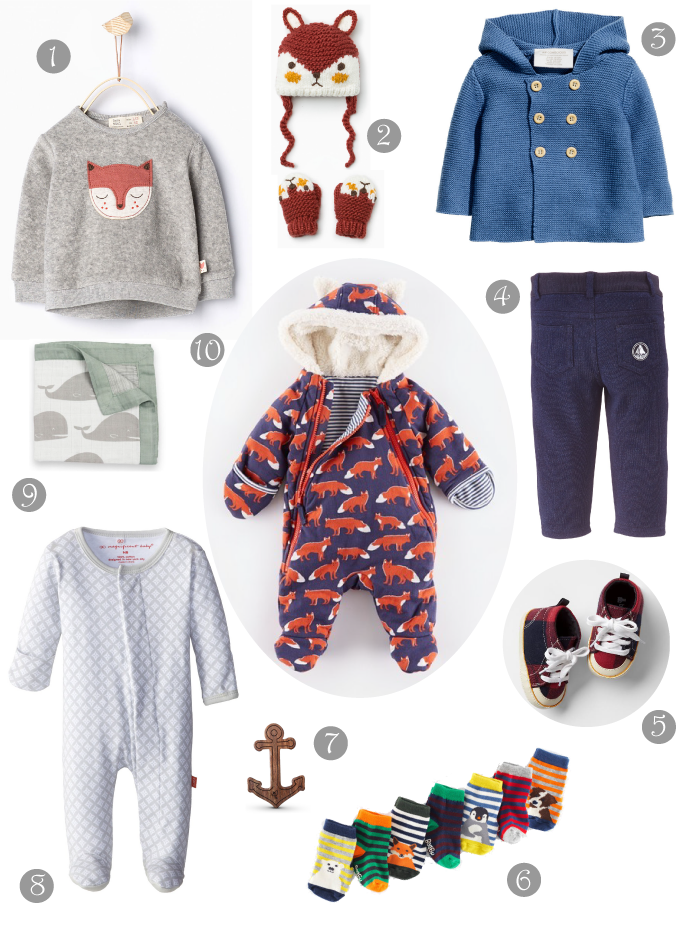 1. Fox Sweatshirt 2. Fox Hat and Mittens 3. Double-Breasted Cardigan 4. Navy Pants 5. Flannel Sneakers 6. Animal Socks 7. Anchor Teething Rattle 8. Magnetic Fastener Footie 9. Whale Lovie 10. Fox Cozy Zip-Up
Spending quality time at home with my little guy has me laser-focused on baby clothes shopping. Seriously, can we agree things are infinitely more adorable when pint-sized? Above are a few of my favorite items from brands I've been stocking up on lately, like Finn + Emma, Boden, Milkbarn, Magnificent Baby (magnetic fasteners ftw!), Baby Gap, and more!
What are your favorite baby clothing brands?