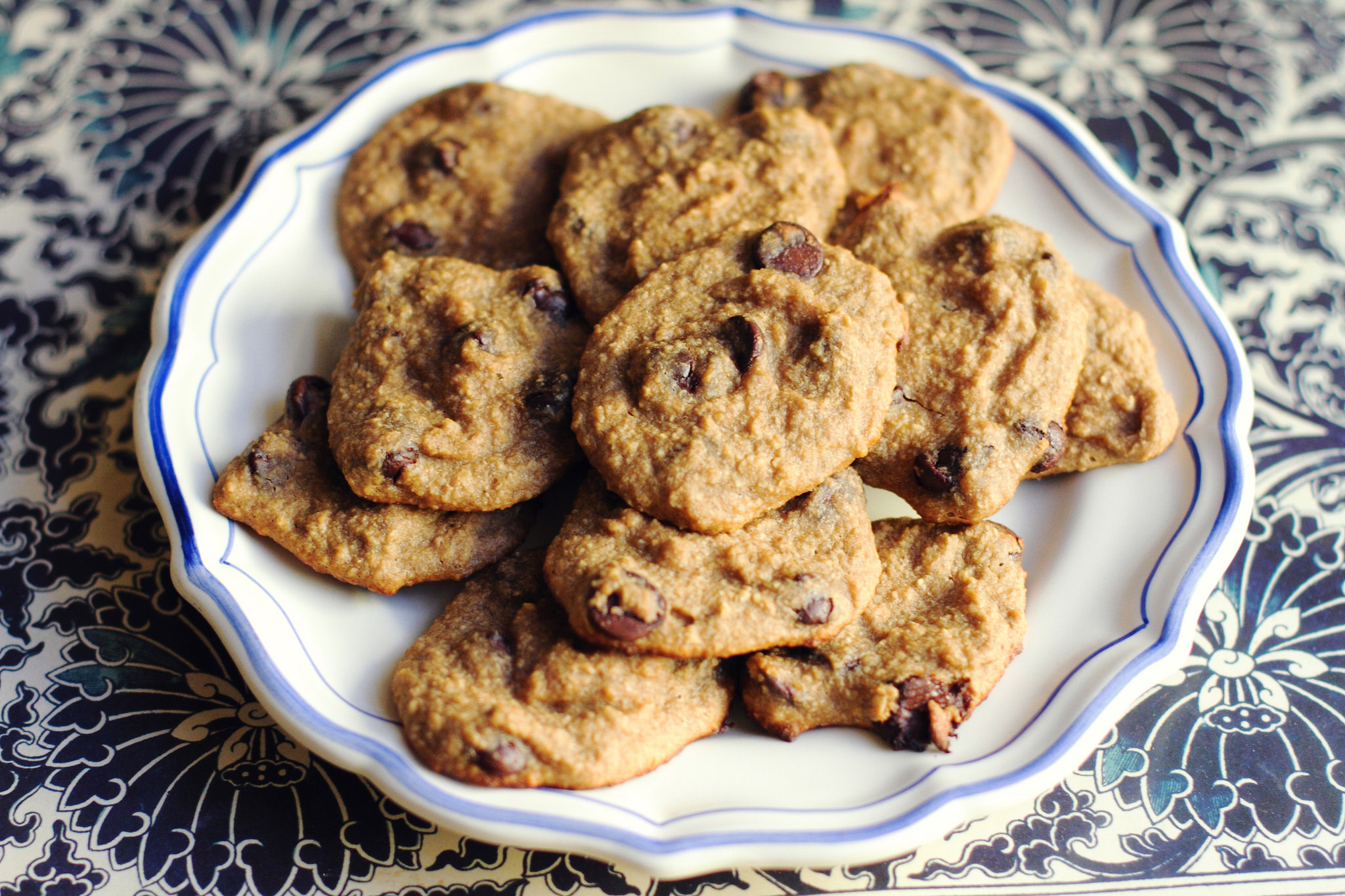 I've been trying to stay active and eat relatively healthily throughout my pregnancy so one hashtag I've started following regularly is #fitpregnancy. It came in handy recently when I was craving banana bread like crazy and had a hard time finding an healthy recipe in my usual haunts. I stumbled upon this ridiculously easy and surprisingly delicious cookie recipe that requires just a few basic ingredients. I've been making them often and my husband loves them, too. He's a runner and says they're the perfect pre-run snack!
For this recipe, you will need:
1 cup oats
2 ripe bananas
1 and 1/2 tbsp peanut butter
1/3 cup dark chocolate chips
Preheat the oven to 350 degrees F.
In a food processor, combine the first 3 ingredients until smooth (if you like your oats a little less chunky, you can grind them a bit first before adding the other two ingredients). Pour the batter into a mixing bowl and add the chocolate chips, stirring to combine.
Spoon teaspoon-sized cookies onto a lightly greased cookie sheet (you should get about 12-15 cookies, depending on how big you like them). Bake for about 15 minutes and enjoy!
original recipe via xbrittanynicolex